Extra cash found for new NHS units and equipment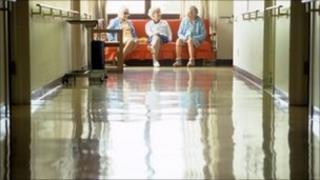 A host of new building projects, including upgrades to maternity and A&E units, have been unveiled by ministers.
The schemes are being funded after £330m was found through efficiency savings.
Some of the cash will also be spent on equipment such as scanners and diagnostic services.
But the extra funds still fall well short of the cuts to the capital budget that were announced in the autumn 2010 spending review.
The budget, which is used to pay for new building projects and investment in major pieces of equipment, is being reduced by 17% in real terms over the next four years.
This year it was cut by £700m to £4.4bn before this extra money was found.
Among the projects this extra money will be used to fund is a new A&E unit at North West London Hospitals Trust, a paediatric unit in Scarborough and an expansion of maternity services at Birmingham Women's Hospital.
New scanners will be bought for hospitals in Dorset and East Sussex, while cancer services in east London will get new breast screening equipment.
Prime Minister David Cameron said: "The government is investing in the NHS to ensure the very best care is available.
"It will ensure millions of people see better buildings, better equipment and brand new facilities and services, as well as saving thousands of lives."