Alzheimer's patients 'should stay on drugs for longer'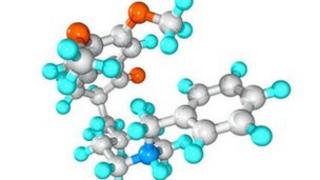 Thousands of patients with advanced Alzheimer's disease could benefit from drugs, research suggests.
A study in the theNew England Journal of Medicinefound that patients who stayed on the dementia drug Aricept had a slower decline in their memory.
The drug tends not to be prescribed once sufferers progress beyond moderate symptoms.
Medicines regulator NICE said its guidelines supported continuing treatment where there were benefits.
The patent for the medicine Aricept, which is used to treat Alzheimer's disease, expired recently. Much cheaper versions under the generic name donepezil are already available for about £12 a month.
The researchers say their new evidence could lead to twice as many Alzheimer's sufferers worldwide being given medication.
The trial involved 295 Alzheimer's patients in England and Scotland who had been taking Aricept.
One set were given placebo tablets while another set stayed on Aricept. A third set were given another drug, Ebixa, or memantine, which is usually prescribed only in the later stages of Alzheimer's.
The fourth batch of patients received a combination of both drugs.
The researchers assessed each group for a year, looking at their cognitive scores on factors like memory, and also at how well they coped with everyday tasks such as dressing and eating.
'Robust and compelling' evidence
The drugs were unable to halt the decline of patients, but they slowed it down.
The study's lead author, Professor Robert Howard from King's College London Institute of Psychiatry, said: "For the first time, we have robust and compelling evidence that treatment with these drugs can continue to help patients at the more severe stages.
"Patients who continued taking donepezil were about four months ahead in how they were able to remember, communicate and perform daily tasks than those who stopped taking the drugs.
"It means a lot to doctors and carers to see differences like that. These improvements were sustained throughout the year.
"It's fair to say that both drugs have independent, positive effects at this stage of dementia. I'm advising hospital colleagues to continue patients on donepezil, when it's tolerated, and to add in memantine."
Controversial restrictions
About 500,000 people in the UK are thought to have Alzheimer's disease - with only about 10% who are in the earlier stages currently on drug treatment.
NHS funding of dementia drugs has been controversial in the past. The National Institute for Health and Clinical Excellence (NICE) set restrictions in 2006, which campaigners tried to overturn in court.
A year ago, revised NICE guidelines accepted that medicines including Aricept were cost-effective and could be prescribed earlier in the course of the disease.
Professor Clive Ballard from the Alzheimer's Society, which part-funded the trial alongside the Medical Research Council, said: "Usual practice has been to discontinue the treatment once patients have declined to a certain stage.
"This trial suggests the default position should be the other way round, because most people are benefiting.
"It's not so much the NICE guidance that needs to change - but how clinicians interpret it."
NICE said its guidelines did not include any specific recommendations on when to discontinue medicines.
Dr Simon Ridley from Alzheimer's Research UK said: "Trials such as this are extremely important for informing decisions about the way medication is prescribed.
"It would be helpful to see longer-term trials to determine exactly how long the benefits seen in this study might last.
"Sadly we still lack a treatment that can stop Alzheimer's disease in its tracks."