Author SJ Watson talks about long-term memory loss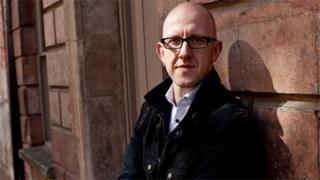 "As I sleep, my mind will erase everything I did today. I will wake up tomorrow as I did this morning. Thinking I'm still a child. Thinking I have a whole lifetime of choice ahead of me."
These are the thoughts of Christine, the main character and narrator in SJ Watson's current, best-selling debut novel, Before I Go To Sleep.
She has recurrent memory loss, losing all knowledge of her past from one day to the next.
As a result, she wakes each day not knowing where she is or how she got there. Or that the man lying next to her in bed is her husband of more than 20 years.
But does this form of memory loss actually exist?
"I thought I'd made it up," says the author Steven Watson. "But there are people who do seem to have similar conditions. There are many ways in which the memory works which we do not yet understand."
Watson was inspired by an obituary of Henry Gustav Molaison who, since undergoing surgery for epilepsy in 1953, had been unable to form new memories. Until his death at the age of 82 in 2008, he lived constantly in the past.
"I thought what it must have been like to have no recollection at all of the intervening years. It was a 'lightbulb moment', a story with a magnetic quality."
He also read and researchedthe case of Clive Wearing, a British conductor and musician who has suffered severe amnesia since contracting a brain infection in 1985. His memory lasts little more than 10 seconds at a time, making him forget people he has just seen moments earlier.
Identity
Watson says he realised that memories are at the root of who we are.
"I was struck by how fundamental to our sense of self is the ability to recall our experiences, how bewildering it must be to be stranded in time, with no knowledge of one's past.
"I also realised how common this type of condition really is. People with Alzheimer's have problems with loss of memory all the time, but somehow it's more shocking in a younger person - and yet it shouldn't be."
Geraint Jones, from south Wales, knows exactly what it is like to suffer from memory loss.
He was 19 when he was attacked coming home from a nightclub. He sustained a severe brain injury and spent a week on life support.
"I couldn't remember anything when I came round. I still have no memory of the attack now. I didn't even recognise my parents when they visited me."
Geraint was in hospital for six weeks in total, but he only remembers the last week of his stay.
"That's when I really woke up. Until then, I was in and out of consciousness."
Eight years on and he still suffers from short-term memory loss. Damage to the frontal lobes of his brain has affected his balance, co-ordination and speech too.
"Some days are bad. Sometimes I can't remember what I did yesterday and I get really frustrated."
'Limited recovery'
Prof David Shanks, head of psychology and language sciences at University College London, explains that the part of the brain called the hippocampus determines how well our memories work.
As we get older, cells are lost from the hippocampus at an accelerating rate but for most people, this results in mild memory loss at an advanced age.
Permanent damage to the hippocampus can be caused by a serious head injury or stroke, when the blood and oxygen supply to the brain is interrupted.
"Once damaged, even in a young person, there is limited recovery in this part of the brain. Plasticity is very limited in such cases," says Prof Shanks.
To cope with the effects of brain injury and memory loss, people adopt different tools and ways of coping.
Geraint relies on his new iPhone to help him remember things that he would normally forget. By talking into it, the phone understands and records what he is saying, creating diary entries which act as vocal reminders.
Prof Shanks describes another helpful bit of technology, a camera worn around the neck, which takes photos automatically and helps the wearer remember events more vividly by looking at the images recorded.
In Before I Go To Sleep, Christine's awareness of her recurring long-term memory loss leads her to write a daily journal which becomes her lifeline and a diary of her memories.
Past truth
Luke Griggs, from brain injury charity Headway, says problems with memory are common.
"Long-term memory loss can see people forgetting entire segments of their lives, such as their childhood, while short-term memory loss can make completing simple everyday tasks a real challenge.
"There is no cure for memory loss; some people will regain lost memories in time, but others will not be so fortunate."
The tortuous process of piecing together the 47 years of her life every morning makes Christine entirely reliant on her husband and her doctor, and the information they give her about her past.
Watson recognised this feeling of dependency and isolation from working with people with hearing impairments as part of his job as an audiologist at St Thomas's Hospital in London - and he wanted to recreate that in Christine.
But he didn't want to depict her as a victim in his book.
"She is struggling to find her own truth in a very difficult situation.
"Who do you believe in that situation? Who do you trust? If you know your loved one would be upset by something that happened in their past, do you tell them? Or is it kinder to tell lies?"