'My son disabled by rare incurable disease'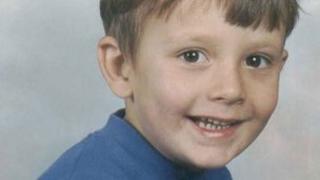 The past 10 years have been a bit of a rollercoaster for Sara Hunt and her family.
In 2001 both of her sons were diagnosed with a rare, inherited disease which attacks the brain and nervous system and can quickly lead to disability and death.
The same disease, adrenoleukodystrophy or ALD, was famously depicted in the Hollywood film, Lorenzo's Oil, about sufferer Lorenzo Odone.
Sara's older son, Alex, was just seven years old at the time and was given a year to live. Ayden was just a baby.
In common with many families affected by rare diseases, Sara faced the prospect of watching her sons submit to a devastating and incurable condition, knowing that there were very few other people going through the same ordeal.
"Within nine months Alex had gone from a walking, talking, healthy young boy to a semi-vegetative state. He couldn't walk, talk, swallow or see," says Sara, who lives in London.
Low-fat diet
His deterioration was so fast that Sara could not take it in - and it was too late to use the oil mixture, made from olive and rapeseed oils and known as Lorenzo's oil, which can delay or reduce symptoms in boys with ALD.
"The devastation didn't hit me until things had calmed down a bit. I was so busy trying to keep things as normal as possible, with a naughty toddler to look after too, that I was on autopilot."
When Ayden was found to have the same genetic disease, they put their faith in Lorenzo's oil to prevent the onset of ALD.
He was put on a very strict low-fat diet when he was just 18 months old and spoon-fed the oil daily for years.
"He got used to it, but the oil is disgusting. It's not pleasant to take and Ayden couldn't have any chocolate or any treats at all during his childhood," Sara says.
People with ALD do not produce an essential protein which is needed to carry an enzyme that breaks down very long chain-saturated fatty acids (VLCFAs) taken into the body in the diet.
Research suggests that Lorenzo's oil may help by lowering levels of these VLCFAs.
But when scans showed that ALD had started in Ayden's brain, his only option was a high-risk bone marrow transplant which was ultimately successful.
"All the donor cells have taken so he won't get ALD now," Sara says.
"He's a cocky teenager at secondary school. You wouldn't know anything was ever wrong with him."
Alastair Kent, chair of Rare Disease UK, says that 3.5 million people are affected in the UK by more than 6,000 rare diseases.
A rare disease is defined as one which affects fewer than five-in-10,000 people - but the vast majority have a prevalence of less than one-in-100,000.
The biggest challenge, he says, is getting a correct diagnosis quickly and then accessing the right treatment.
"A doctor's training can make them think that a rare disease is an odd form of a common thing rather than a common form of an odd disease."
He believes the NHS is not responding as effectively as it could to rare diseases and he says more could be done to give families coping with these diseases better and more co-ordinated treatment.
Mr Kent acknowledges that rare disease families are very reliant on their own resources and people in the same situation as them.
Sara agrees. When she was looking for practical support and advice on ALD, she found there was a lack of clear information so she decided to set up her own charity, ALD Life, in 2004.
"It made me feel less helpless to do as much as I could for him and other people in the same situation."
Alex is now 19 years old. ALD has left him completely dependent, but his condition has stabilised which has allowed Sara to establish a routine of carers and activities which give his life structure.
But he faces huge challenges, not least communicating.
"He can only communicate by blinking - two blinks for yes, one for no. He can definitely tell you when he doesn't like something," Sara laughs.
Deep sea diving
Patricia Ellis, 51, from Ealing, has lived with another rare disease - myelodysplastic syndrome or MDS - for 10 years.
She suffers from chronic tiredness and weakness due to extremely low levels of haemoglobin in her blood.
"It's like anaemia but much worse. I find things like walking really hard work and I feel as if I have a deep sea diving suit on if I'm going up stairs."
Patricia receives blood transfusions every six weeks to keep her blood count at a level where she can function. Even then, it is only half the normal level.
She knows that her energy levels have decreased over the past few years and that there is no cure for her.
But she has been helped by support networks through MDSUK and made friends with other sufferers as a result of her treatment.
"I dread someone saying one day that we've run of options for you... but I see that as a long way off. There have been so many changes in medicine in the last few years - who knows what's around the corner?"