Bird flu 'censorship' decision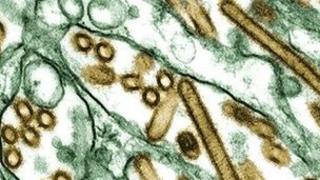 A group which advises the US government on biosecurity has explained why it wants two research papers on H5N1 bird flu to be censored.
Two scientific research teams have modified influenza strains to create mutant avian influenza viruses that can be transmitted efficiently between mammals. In one case, the virus remained highly pathogenic.
The US National Science Advisory Board for Biosecurity (NSABB) said publishing the work in full holds significant potential for harm.
The board explains that its main concern was that publishing the experiments in detail could help someone to develop viruses for harmful purposes.
But it acknowledges the work holds "clear benefits" in alerting humanity to the potential H5N1 threat, and that it could lead to greater preparation and potential development of novel strategies for disease control.
The board states that by recommending that the basic results be communicated without methods or details, the benefits to society will be maximised and the risks minimised.
Together with the release of this official statement, the journal Nature has also published a Q&A with the acting chair of the NSABB.
In it, he explains in more detail why they have recommended redaction for the paper in press at Nature even though the modified H5N1 virus that it describes is not highly pathogenic.
A copy of the NSABB Comment can be viewed on the Nature press site, and at: Policy Adaptations of avian flu virus are a cause for concern.
Nature's Q&A article is also on the Nature press site and is available here: Q&A Reasons for proposed redaction of flu paper Nature Nature Publishing Group.