£185m bailout for NHS claims fund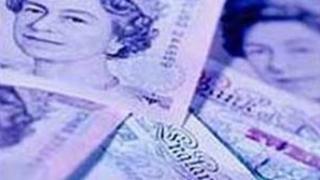 Ministers have been forced to bail out the NHS compensation fund because it is struggling to pay for the rising number of negligence claims.
The government has given the NHS Litigation Authority £185m until April to cover the cost of claims and legal fees.
It comes after payouts have trebled over the last decade to £863m last year.
The rise has been blamed on a boom in no-win, no-fee cases.
Although, the increasing survival rates of brain-damaged babies is also a factor.
They need round-the-clock care and compensation settlements can often reach £6m to cover those lifetime costs.
The authority is largely funded by NHS trusts.
But ministers acted after funds started running low.
Health minister Lord Howe said: "The vast majority of the millions of people treated by the NHS every year experience good quality, safe and effective care.
"However, if patients do not receive the treatment they should and mistakes are made, it is right that they are entitled to compensation and the NHS Litigation Authority plays a vital role in ensuring that claims are settled as swiftly as possible.
"Following a review of claims, we have made additional funds available to the NHS Litigation Authority in order to make sure that those claimants who are entitled to compensation receive it in a timely way."