Winter death toll 'unchanged from previous year'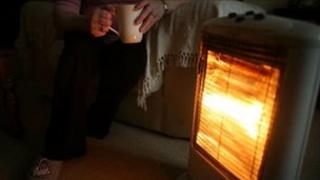 The number of extra deaths last winter in England and Wales was virtually unchanged from the previous year, according to official statistics.
The Office for National Statistics data compares the number of deaths during the winter months with the average in other parts of the year.
There were 25,700 excess deaths in total with the majority among the over 75s - similar to the previous winter.
It comes despite what was widely said to be a particularly bad winter.
One of the contributory factors for the lack of increase in deaths was said to be the fact that the main flu strain circulating last year was swine flu, the one responsible for the pandemic.
The strain affected younger age groups more than normal because the more vulnerable elderly had some resistance.
New plan
Nonetheless, the 25,700 figure represented a rise in deaths of nearly a fifth compared to the preceding August to November period and the following April to July one.
Michelle Mitchell, charity director of Age UK, said the situation was a "disgrace".
"We like to think of ourselves as a civilised society which protects the most vulnerable but the numbers of older people who do not survive the winter here is far higher than most European countries where the weather is far colder.
"In the UK there are still over 200 excess deaths per day - a figure that should make us all ashamed."
This winter will see the government introduce a new system of dealing with extreme winter weather in England.
Under the new arrangements, the Met will issue alerts depending on the severity of the conditions. In total, there will be four alerts, each of which will ask local agencies, including NHS trusts and councils, to carry out certain duties.
For example, at level three, which would have been reached last winter, health and social care staff should consider daily visits to the most vulnerable.
In previous years it has been up to local areas to decide how to react to cold weather.
The plan also contains advice to individuals and carers, such as ensuring at-risk groups get vaccinated against flu and what temperature to keep homes heated to.
Public Health Minister Anne Milton said: "Despite the harsh conditions during December 2010, excess winter deaths in England and Wales remained virtually unchanged from the previous winter but there is no room for complacency.
"We want to ensure that the NHS and the public are as well prepared this year and that we reduce this figure further."