NHS and police pledge to tackle attacks on staff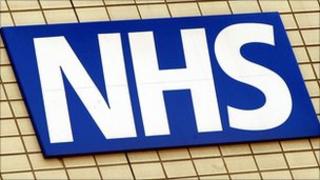 NHS security bosses, prosecutors and police have pledged closer working to crack down on violence against staff.
The number of attacks has consistently hovered around the 60,000 mark for the past six years - with sanctions taken in only a small fraction of cases.
The CPS, Association of Chief Police Officers and NHS Protect, the health service's security arm, have now signed a joint agreement for England.
It covers advice on sharing information and avoiding duplication of effort.
'Not tolerated'
Chief Constable Brian Moore, the Association of Chief Police Officers' lead for violence and public protection, admitted there were weaknesses that needed to be addressed.
He said the agreement would lead to the three parties working "more effectively".
Richard Hampton, of NHS Protect, added staff had the right to a "safe and secure working environment".
"Violence and abuse against them is highly disruptive for the delivery of treatment to patients and cannot be tolerated."
Last year more than 56,000 assaults were reported - although in three-fifths of cases, the incident was put down to a person's medical condition.
Nonetheless, sanctions - either a conviction or some kind of out-of-court action - were only taken in just over 1,000 cases.