Legionnaires' link to Corfu holiday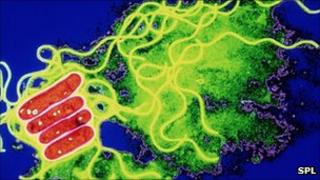 There have been nine cases of Legionnaires' disease in the UK, all linked to travel to Corfu since August, according to the Health Protection Agency.
However, the HPA cannot rule out a UK source of the infections and is still investigating.
It is advising people to be aware of the symptoms of Legionnaires' disease if they are going to the Greek island.
The illness can lead to severe pneumonia and is sometimes fatal.
Symptoms can take up to two weeks to develop after infection and generally start as a "flu-like" illness. It can be treated with antibiotics.
The bacteria which cause the disease cannot be spread from person to person. They can live in water so cooling systems, showers and taps are common sources of infection.
Prof Nick Phin, from the Legionnaires' disease department at the HPA, said: "We are concerned that UK residents travelling to Corfu should be aware of this potential risk, however we are not suggesting that people change their holiday plans.
"We are continuing our investigations so we that can provide the best advice for travellers and minimise the risk of further cases.
"We will also assist the Greek Public Health authorities in their investigations into a possible source or sources within Corfu."
GPs in the UK are also being told to keep an eye out for patients with the symptoms of Legionnaires' disease.