GMC says more support needed for overseas doctors in UK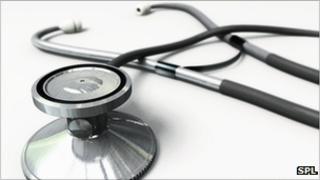 The General Medical Council says some overseas doctors come to the NHS with "little or no preparation" for working in the UK.
It says those trained under different cultural and professional standards need more support.
The GMC is planning a basic induction programme for all doctors to help them understand how healthcare is practised in the UK.
Doctors' representatives say the scheme will help to protect patients.
More than one in three doctors registered in the UK qualified abroad. The GMC says the NHS has relied heavily on their skills and dedication, and could not have kept going without them.
But it says they need better support in order to practise safely. The recommendation for an induction programme comes in its first State of Medical Education and Practice report.
This presents a profile of the medical profession and outlines challenges for the future.
It says last year there were 239,270 doctors on the medical register. Just over 150,000 qualified in the UK, a further 23,000 trained initially in the European Economic Area (EEA), and 66,000 completed their medical undergraduate education overseas.
Cultural attitudes
Drawing on a wide range of data including doctors' surveys and patients' complaints, the report concludes that many overseas doctors have problems adjusting to a different cultural, ethical and professional environment in the UK. The GMC says these differences become particularly important in handling the doctor-patient relationship.
The report also says doctors should have specific advice about what will be expected of them, how the health service works and how they will be regulated. It recommends training in communication skills to help them handle sensitive situations and avoid misunderstandings:
"While there are some good local schemes for supporting doctors who are new to this country, there are too many examples of new doctors undertaking clinical practice with little or no preparation for working in the UK. There have also been accounts of locum doctors being sent to undertake duties for which they have not been appropriately trained."
The GMC restates its worry that it is prevented under European law from providing language checks on doctors from the EEA. This became a central concern in the case of Dr Daniel Ubani, an out-of-hours doctor from Germany who killed a patient, David Gray, with an overdose of a painkiller.
The report confirms that the GMC is working with the UK government to change this restriction.
The GMC's chief executive, Niall Dickson, said the regulator was preparing an induction scheme with doctors' employers and professional bodies:
"Developing an induction programme for all doctors new to our register will give them the support they need to practise safely and to conform to UK standards. This will provide greater assurance to patients that the doctor treating them is ready to start work on day one."
Protection for patients
Dr Tom Dolphin from the British Medical Association's Junior Doctor Committee welcomed the move.
"Being a doctor in the UK requires much more that just clinical expertise. It is also important to have highly developed communications skills, knowledge of UK medical ethics and culture, and an understanding of how the NHS works.
"The development of an induction course which helps doctors coming from overseas would do much to help them as they make the difficult transition to practise medicine in another country."
The President of the Royal College of Surgeons, Prof Norman Williams, also gave his support: "Guiding doctors who are new to the UK on how to practise within our professional, language, ethical and legal boundaries is a positive role for the General Medical Council to take on and one the Royal College of Surgeons would strongly endorse.
"We want to see any potential problems headed off before situations develop that might harm patients."