MRSA rates fall to record level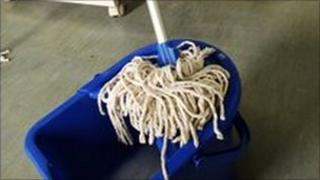 MRSA rates in England have hit their lowest level since records began, official statistics show.
The Health Protection Agency data showed there were 97 cases in the NHS in June - the first time the monthly figure has dropped below 100.
Twenty-five hospital trusts have also been free of MRSA for a year.
It marks a significant milestone in the battle against the superbug which at one point threatened to undermine confidence in the health service.
In the early 2000s the issue dominated the headlines with cases peaking in 2003-4.
During that period the numbers were recorded on a quarterly basis, with the figure hovering around the 2,000 mark.
That has fallen to just above 300 - a fall of more than 80%.
In recent years, monthly monitoring was introduced to give more timely data on progress. For the past year there has been regularly between 100 and 120 cases, but in June it dropped below 100.
Clostridium difficile figures are also falling - the 1,681 cases recorded in June are down 16% compared with a year ago.
Health Secretary Andrew Lansley said: "The sustained pattern of falling infections across the health service is good news.
"However, the variation between the very best in the country and the very worst is still unacceptably high. So while progress has been made we must do better to shrink this gap and improve standards for all."