NHS competition extended to community care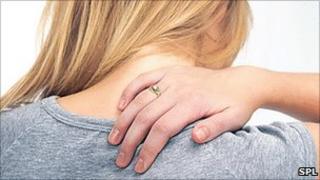 Patients are getting greater choice over a host of community services as part of the government push to increase competition in the NHS in England.
Choice is already available over the full range of hospital operations.
But ministers now want that extended to treatments such as podiatry, hearing services and counselling from 2012.
It will lead to greater opportunities for charities, social enterprises and private firms to get NHS work - prompting accusations of privatisation.
Non-NHS groups are already involved in some community services, but patients are often given little say over whether they can use them or not as it is largely dependent on what contracts the local health service has in place.
By September 2012, patients should be given choice over at least three community services which could also include back and neck care, diagnostic testing, wheelchair services and wound healing under the Department of Health directive.
In time, this could be extended to other areas such as home chemotherapy, the Department of Health said.
However, officials played down the opportunity for the private sector to greatly expand its role, pointing out that just 200,000 of the 4.6 million hospital operations done each year are performed by the private sector - five years after that policy started being rolled out.
Instead, they hope it will incentivise those already doing NHS work to improve performance.
Private sector involvement has been a controversial area of the NHS in recent months.
Last month the government was forced to water down its reform plans amid criticism they would lead to the privatisation of the health service.
While ministers agreed some of the policies needed amending, they insisted competition still had a role to play and this latest announcement sets out how they are planning to proceed.
Health Secretary Andrew Lansley said: "This is a big day for patients - real choice over how and where they are treated is becoming a reality."
But Dr Jacky Davis, of the Keep Our NHS Public campaign group, accused the government of trying to "bury bad news" during the hacking scandal.
She added: "This is the final step in outsourcing NHS care to the private sector."