Ethics of abortion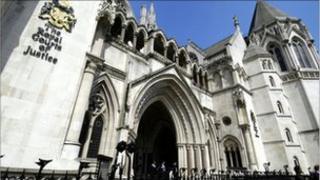 New data on late abortions is likely to re-kindle the debate on what constitutes reasonable grounds for a termination.
Whereas abortion on what is often called "social grounds" is legal up to 24 weeks of pregnancy, there is no time limit where "there is a substantial risk that if the child were born it would suffer from such physical or mental abnormalities as to be seriously handicapped."
Legal battle
Today the Department of Health released more statistics on late abortions in England and Wales.
This follows a lengthy legal battle with the ProLife Alliance, which opposes abortion. Its request to have the data released under the Freedom Of Information Act was supported by the courts. The Department of Health had said it was concerned about protecting patient's identity.
You can read more about the case here.
The arguments date back to 2002, when figures were released showing that an abortion had been carried out, after 24 weeks, for a cleft lip and palate. It led to huge debate about the ethics of abortion and whether this malformation, which can be corrected surgically, was sufficiently serious to warrant a termination.
The Department of Health has now released nine years data in one go. It shows that in the period 2002-2010 there were 27 abortions for cleft lip and palate, one of those occurring after 24 weeks.
The new data may lead to fresh argument but it does not shed much light on individual cases. The Royal College of Obstetricians and Gynaecologists has guidance on the issue.
Commons debate
This says: "cleft lip and/or palate are, in some cases, indicators of serious congenital malformations". In other words, they can be markers for other, more severe problems, which include brain development and heart disease.
The Royal College argued that the interpretation of 'serious abnormality' should be based upon individual discussion agreed between the parents and the mother's doctor.
Ninety-nine per cent of the 189,000 abortions in England and Wales last year were carried out before 20 weeks gestation. In all last year there were 106 abortions over 24 weeks because of congenital malformations.
Full Commons debates on abortion happen rarely. The last was in 2008 when, in a series of free votes, MPs rejected calls to cut the time limit. They had been presented with a range of options from 12-22 weeks.
It was the first major challenge to the abortion laws since 1990, so it seems unlikely that another debate will happen in the forseeable future.