'Funding crisis' in brain research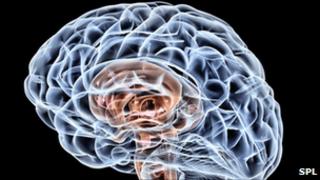 Scientists say research into mental illnesses such as depression is facing a funding crisis.
They warn that new treatments will be delayed and that the next generation of neuroscience researchers will not be trained.
A report by the European College of Neuropsychopharmacology said private companies were pulling out due to the challenge of bringing drugs to market.
It called for more investment and changes to the way trials take place.
The report was the result of a summit of more than 60 representatives of governments, universities, the pharmaceutical industry and patient groups.
Higher failure rate
It said up to 80% of funding for brain research in Europe had traditionally come from the private sector. However, pharmaceutical companies were retreating from the field because of the cost of bringing drugs as far as the consumer.
The report said it took much longer to develop drugs for mental illness - 13 years on average. Those drugs had a higher failure rate and were harder to get licensed for use, it said.
Only one new anti-depressant has been approved in Europe, agomelatine, in the past 10 years.
Professor Guy Goodwin, from the University of Oxford, said a lack of funding could lead to a "generational crisis" in neuroscience research and training.
He said there should be more public money invested in brain research: "The cost and burden are really quite high, yet research attracts disproportionately low investment.
"Public investment in research should be somehow related to the burden of the disease."
The report suggested ways of encouraging more people to invest, such as increasing the patent length for psychiatric drugs - making them more profitable.
A European "medicines chest" was also suggested. Pharmaceutical companies would donate drugs they were no longer using for research, which could then be used by other organisations.
The report suggested that drugs discarded for treating Alzheimer's disease, for example, could be used in research for psychiatric disorders.
Professor David Nutt, of Imperial College London, described the current situation as "madness".
He said: "With Europe's extraordinary tradition in neuroscience innovation relying so heavily on private-sector investment, the consequences for the region's research base and public-health agenda are of major concern."