Fifth of UK women decline cervical smear tests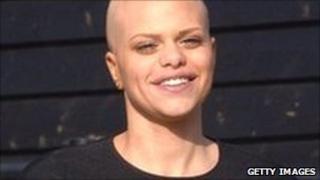 One in five UK women risk potentially deadly cervical cancer because they decline the offer of a smear test, NHS figures reveal.
Early detection through screening, followed by treatment, can prevent up to 75% of these cancers developing.
Yet despite high-profile cases such as that of Jade Goody, who died of the disease two years ago, many women are still not taking advantage of a test.
About 1,000 women die of cervical cancer in the UK annually.
But experts estimate screening saves at least 4,500 lives a year in England alone.
The NHS provides free screening to women aged 25 to 65 years.
The research, released to mark Cervical Screening Awareness Week, appears to suggest that many of those who have missed or delayed appointments for cervical cancer screening are doing so because of inconvenience, embarrassment or worry about taking time off work.
Smear 'embarrassment'
YouGov researchers asked 2,718 women about their attitude to cervical screening.
Some 39% said they had missed or delayed appointments.
Nearly 30% of women said they found it difficult to find a convenient time to attend a smear test, while more than a third said if their GP surgery had more flexible opening times they would be more likely to attend their appointment.
Almost a third of women aged 24-35 who had missed or delayed appointments said they would rather book a day's leave from work to attend a smear test than suffer the embarrassment of explaining to their employers why they need the time off.
And a quarter of all women surveyed said they would be more likely to attend if their employer was more flexible and they did not need to use up holiday for an appointment.
Richard Winder, deputy director of the NHS Cancer Screening Programmes, said: "Unlike many cancers, cervical cancer is a largely preventable disease.
"A woman can control her risk of developing the disease by being screened regularly.
"Any abnormalities that might be found can then be treated in order that they do not go on to develop into cancer.
"Where a cervical cancer is found through screening, it is usually at a very early stage where treatment has a greater chance of success.
"It is essential that women are aware of this when deciding whether or not to be screened. Cervical screening is estimated to save 4,500 lives a year in England alone."