Private sector 'still facing bit-part role in NHS'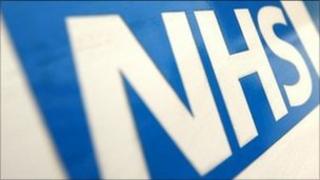 The private sector will still remain a small player in NHS hospital care for at least a decade even if government plans go ahead, health firms say.
The NHS Partners Network, which represents health firms, said it was a myth that the NHS was to be privatised.
Just 3.5% of NHS operations are done by private firms currently - and the network said that was unlikely to even double over the next decade.
But unions said the reforms could still destabilise the NHS in England.
Opening up the health service to greater competition has become one of the most controversial aspects of the government's changes.
Last month ministers were forced to put the plans on hold amid mounting criticisms to carry out a "listening exercise".
There are now suggestions the duty of the regulator to promote competition may be dropped.
'Myth'
But David Worskett, director of the NHS Partners Network, which includes private firms already doing NHS work, said the fears were unfounded.
"All this talk of privatisation is so obviously inaccurate. It is just a myth. The NHS is very cautious and contracts for work are not that easy to come by so I can't see that changing even with these reforms."
He said the 3.5% figure, which covers non-emergency treatment such as knee and hip replacements and cataract operations, would probably not even double over the next 10 years.
Although he said if the NHS did not start innovating that could change in the long-term - something which would be "desirable" anyway to improve patient care.
Nigel Edwards, of the NHS Confederation, which represents NHS managers, agreed.
"The scenario that everyone is worried about is that there will be huge radical change, but that is unlikely to happen. If you look at the telecommunications industry, even after 10 years BT still dominated the residential market."
Sir Stephen Bubb, who is leading the competition arm of the government's listening exercise, said it was hard to predict exactly what would happen, but added there was a lot of "misinformation" about the private sector.
But Dr Hamish Meldrum, chairman of the BMA, said the changes as they stood would lead to a "move away from an ethos of co-operation to one of competition".
"The current proposals would actively enforce conditions in which all providers - NHS hospitals, profit-making companies and charities - would be pitted against each other. This seriously risks creating a more fragmented system, and destabilising NHS hospitals, due to 'profitable' parts of their work being cherry-picked by others."