Child leukaemias 'not linked to nuclear plants'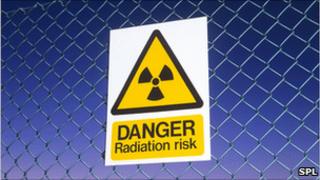 Children living near nuclear power plants in Britain are no more likely to develop leukaemia than those living elsewhere, experts have found.
Any risk was "extremely small, if not actually zero", the Committee on Medical Aspects of Radiation in the Environment (COMARE), said.
It examined data from 1969-2004 on children under five living near 13 nuclear power plants in Britain.
About 500 children develop leukaemia each year - the majority are cured.
COMARE was set up in 1985 to advise government on the health effects of radiation.
The committee examined 430 cases of leukaemia occurring within 25 kilometres of nuclear power plants over the 35-year period.
COMARE has recommended that the government looks at other possible factors involved in childhood leukaemia.
Infection link
In an earlier report it found that cases of leukaemia were more likely among wealthier families in the least overcrowded conditions.
Other studies have suggested that babies who have regular contact with other children are less likely to develop leukaemia, perhaps because their immune system is primed by early contact with infections.
Professor Alex Elliott from the University of Glasgow, who chaired the committee, said "We should not be complacent about this issue, but we think the government should be looking for other causes beyond radiation for childhood leukaemia cases."
The committee will now examine clusters of leukaemia cases previously identified around the Sellafield reprocessing plant and Dounreay research facility - these were not included in the current report which focussed only on power plants.