More groups reject health deal as pledges are unveiled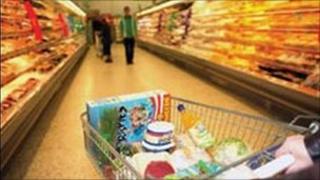 The launch of the government's "responsibility deal" to encourage healthier lifestyles in England has been overshadowed by the refusal of more health groups to sign up.
More than 170 companies have put their names to a series of pledges covering physical activity, alcohol, health at work and food.
But Diabetes UK and the British Heart Foundation have joined the six groups that pulled out on Monday.
Just three health groups signed up.
There were a total of 19 core pledges agreed. These include introducing calorie counts on menus in places such as McDonald's, KFC and Harvester.
The seven major supermarkets and a host of drink manufacturers have also promised to increase the proportion of drinks with alcohol labelling on from 15% to 80% by the end of 2013.
Big employers, including Mars and Unilever, have promised to share their expertise in managing workplace health with small companies.
Some companies have also gone further than the core pledges. For example, Morrisons will be offering at least 50 fresh fruit and vegetable promotions each week, while Heineken will cut the alcohol content of one of its major brands.
'Worst possible deal'
But the steps have not been enough for many of the major independent health groups.
On Monday, six health groups, including Alcohol Concern and the British Medical Association, pulled out because of the lack of clarity about how industry would be held to account on the alcohol pledges and the lack of action over price.
Alcohol Concern said the deal represented "the worst possible deal for everyone who wants to see alcohol harm reduced".
These were followed by the British Heart Foundation and Diabetes UK who between them had been working on the food, health at work and physical activity pledges.
Diabetes UK chief executive Barbara Young said: "We are disappointed that the responsibility deal is not more ambitious in its vision as many of the pledges replicate existing standards."
Shadow public health minister Diane Abbott said: "The truth is that you cannot conflate corporate responsibility with public health.
"While the government needs to work very closely with business and industry, all the big changes in public health over the last 200 years have been done in the face of huge corporate and commercial interests."
But Andrew Opie, of the British Retail Consortium, said the deal was a "significant development".
He added: "Customers make the final decision about what goes in their baskets but retailers do a lot to help shoppers look after their own and their families' health."
Health Secretary Andrew Lansley defended the voluntary agreements, adding he hoped to get more companies involved in the future.
"We know that regulation is costly, can take years and is often only determined at an EU-wide level anyway. That's why we have to introduce new ways of achieving better results.
"The deals demonstrate the effectiveness of our radical partnership approach to deliver more and sooner."
He added the agreements represented just one strand of the government's public health policy. Ministers have already signalled their intention to use legislation at times, announcing last week that the display of tobacco products will be banned in shops.
The public health budget is also going to be ring-fenced from 2013, the first time this is thought to have been done for more than 100 years.