Grampian GPs call for 25% pay rise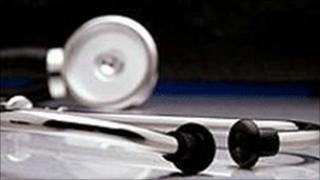 Scottish GPs should get a pay rise of 25% to bring them into line with the rest of the UK, doctors in the north east of Scotland have claimed.
The Grampian GPs said they were "horrified" at the pay disparity.
They have lodged a motion which will go before the annual conference of Scottish Local Medical Committees.
It is thought the GPs are calling for average salaries to rise from £80,000 to more than £100,000 - a move which opponents branded "unacceptable".
The conference, in Clydebank on 10 March, is expected to be addressed by the Scottish Health Secretary Nicola Sturgeon.
The motion reads: "That this conference is horrified by the increasing disparity in GP income between Scotland and England."
It adds: "That this conference believes that GP remuneration in Scotland should match GP remuneration in the other three countries of the United Kingdom and consultant income."
The Scotland Patients Association (SPA) said the move was unacceptable.
SPA chairwoman Margaret Watt questioned asking for such a rise at a time when others, particularly the elderly, were struggling to make ends meet.