Malaria risk warning to last-minute holidaymakers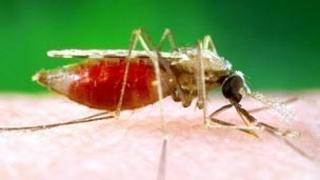 Travel websites offering late deals to destinations where malaria is a risk should carry clear warnings, say experts.
The call comes from doctors who had to treat three patients in a week, all of them UK citizens who had returned from "winter sun" holidays to The Gambia.
All three patients, in their 40s and 50s, had booked their holidays with the same travel website.
None had sought proper medical advice before travelling.
If they had, they would have been told that malaria is endemic in the Western African country they were travelling to and advised of the need to take appropriate precautions.
Simple measures like covering up the skin by wearing long-sleeved shirts and trousers and using insect repellent, as well as taking malaria prevention tablets, can help avoid infection with the parasite that causes the disease that is transmitted by mosquito bites.
The three patients that the doctors at the James Cook University Hospital in Middlesbrough treated all had the most serious form of malaria - falciparum malaria.
This can prove fatal without the right treatment.
One of the doctors, John Widdrington, said in a letter to the British Medical Journal: "Many travel websites and holiday brochures, including the website used by our patients, make no specific reference to the risk of contracting malaria.
"Travel websites need to include explicit messages about taking medical advice and effective chemoprophylaxis before travelling to malaria endemic areas.
"We've now written to the UK travel trade association Abta to flag this up to them."
He said part of the problem was people leaving the planning of their holidays until the last minute.
"The time to think about what health precautions you may need to take is before you book."
Some malaria tablets need to be taken for a couple of weeks before travelling to an affected area, for example.
"And as well as doing your own research about the area you will be travelling to, make sure you leave yourself enough time to see a doctor, either your own GP or one at a travel clinic, for advice," he said.
A spokeswoman from Abta said most travel websites did carry information about the risks of malaria, but that this was not always "upfront".
She said there was also an onus on the consumer to check properly for advice.
"When people are in a hurry not everybody will look in true depth and do all the research they need to.
"We recommend travellers follow Foreign Office advice," she said.