Experts scrap prostate screening proposal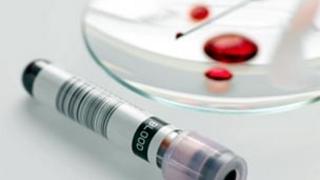 UK experts have recommended against a screening programme for prostate cancer, saying its potential harms would outweigh any benefits.
The UK National Screening Committee says after weighing all the evidence, screening for this male cancer using a blood test called PSA is not advisable.
PSA screening has been contentious because of concerns about over-diagnosis.
While the test will not be routinely offered, men over 50 may request one.
Prostate cancer is the most common cancer and the second most common cause of cancer deaths in men in the UK.
Each year in the UK about 35,000 men are diagnosed with prostate cancer and 10,000 die from the disease.
A raised PSA (prostate specific antigen) level may mean a man has prostate cancer. However, other conditions which are not cancer, such as a benign enlargement of the prostate or a urinary infection, can also cause higher PSA levels in the blood.
Likewise, a normal PSA test result does not guarantee that a man does not have a tumour. It can miss cancer and provide false reassurance.
Because of these limitations, experts estimate that 48 men would undergo treatment in order to save one life based on PSA testing.
Making the announcement, the screening committee director Dr Anne Mackie said: "I am confident that this is the right decision.
"This advice is based on the latest research evidence, and informed by a range of groups including healthcare professionals and patient representatives.
"The NHS Cancer Screening Programme will continue to provide advice to help men who are concerned about prostate cancer to make informed decisions about their health."
Professor Julietta Patnick, director of the NHS Cancer Screening Programmes, said: "Men should speak to their GP if they have any concerns.
"Any man over the age of 50 who, after careful consideration of the implications, requests a PSA test should be given one."
Hazel Nunn of Cancer Research UK said: "There is not enough evidence at the moment to suggest that a national screening programme using routine PSA testing for prostate cancer would benefit the population, over and above the potential risks.
"But we urgently need to find out whether some specific groups of men might benefit from PSA testing.
"Cancer Research UK scientists are among those working to distinguish between aggressive tumours that need immediate, intensive treatment, from slow-growing tumours, which may not require treatment at all."
But John Neate, chief executive of The Prostate Cancer Charity, says: "Although this decision is not a surprise, the announcement is extremely disappointing.
"While the evidence points to the potential risk of over diagnosis and over treatment through large scale PSA testing, we also know that for some men with aggressive prostate cancer, but no symptoms, the PSA test will be the only early indicator of the cancer at a time when effective treatment can be offered."