Patients Association warns hospitals 'lack basic care'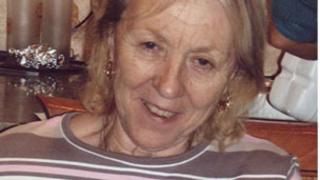 Nursing care must be strengthened and the complaints system overhauled because of continued poor care of older people in hospital, says the Patients Association.
The patient lobby group has highlighted 17 cases in England and Wales where patients were left lying in faeces, or desperately hungry and thirsty.
It said it had been inundated with similar stories.
The government said it was committed to tackling shortfalls in patient care.
The Patients Association acknowledged that most patients do get good treatment, but said some were still being denied the essentials of nursing care, even though it highlighted serious problems last year.
A national survey of hospital experiences in England suggests that nearly half of all patients rate their care as excellent, and just 2% said it was "poor".
Family complaints
Liz Pryor said her elderly mother Anne Robson went to hospital following a fall in January and became badly dehydrated and lost weight. She says her mother was left lying in a nightdress that was wet up to her armpits with urine.
She died within hours of being discharged.
"Mum was admitted with a suspected fractured hip and she was discharged a week later about to die," said Liz Pryor. "I think that's unacceptable.
"I don't think anyone did anything on purpose, but it's a systemic, viral attitude."
The hospital does not accept that she deteriorated during her hospital stay, according to the report compiled by the Patients Association.
Louise Jacob's daughters Deborah and Rebecca said she went to hospital in January following a stroke. They said staff often failed to give her the medication she needed, and she was left propped on a bed pan for long periods of time.
They were then prevented from visiting her because of an outbreak of the winter vomiting bug, norovirus, on the ward. Mrs Jacob died a few days later.
"The indescribable heartache and anguish caused through us not being allowed to visit our mother will be with us for ever," her daughters told the Patients Association. "We can never forgive the hospital for the way Mum was badly let down during the last few weeks of her life."
According to the report, the hospital apologised to the family and said it was not their intention to stop visits to seriously ill patients.
Wider failings
The Patients Association said the 17 cases highlighted wider failings in NHS nursing care.
It is calling for the introduction of independent "patient safeguarding champions" at every hospital to check that nursing standards are maintained.
It also wants the NHS complaints process to be overhauled.
"Surely the essentials of nursing care are what every patient deserves and should get?" said Chief Executive, Katherine Murphy.
"It's a scandal, and it's outrageous that it has been persisting for years."
The family of former Patients Association president, Claire Rayner, who died in October, is backing the calls for change.
"If she were here today she would have been hollering from the roof tops about it," said Claire Rayner's son Jay.
"Any health system is only as good as its failings, and those detailed in these pages are truly dismal."
'No excuse'
The Royal College of Nursing said there was no excuse for poor care.
General Secretary Peter Carter said: "Neither the RCN nor the overwhelming majority of committed and caring nurses can possibly condone the neglect, rudeness and in some cases outright cruelty outlined in this report."
However, he said problems often arise when staffing levels are cut.
Care Services Minister, Paul Burstow said the report painted a disturbing picture.
"It is an unacceptable legacy that this government is committed to tackling."
He said that was why the government would soon start publishing details about complaints.
"The NHS must become much more tuned into patient views and experience."