Call to save respite centres for MS patients and carers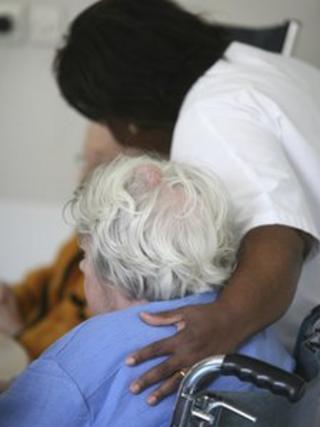 Volunteers are calling on a multiple sclerosis (MS) charity not to abandon four residential respite care centres.
The centres in York, Surrey, Warwickshire and East Lothian face closure if they are not taken over by other organisations.
A vote of no confidence in the MS Society's board has been tabled for its annual general meeting.
The charity says its review aims to give patients and carers "more choice and control".
The centres offer day care and holidays for MS sufferers.
Guests can take part in group activities and outings, while carers are reassured by the presence of round-the-clock nursing.
The MS Society says 1,385 people stayed at the centres in 2008/9 - but it estimates around 30,000 people need respite care.
It says more than 20 organisations have expressed an interest in taking over the centres.
But campaigners fear closure is more likely, because the centres have equipment - such as ceiling-mounted hoists - which is highly specialised for MS patients.
Protests will be staged at the charity's annual general meeting on 25 September.
"Scandalous waste"
Martin Rantzen, a retired farmer from Warwick, was a volunteer driver at the centre near him for seven years.
He said: "It's a specialist nursing home with incredibly talented staff. If it were taken away, there wouldn't be anything else to replace it - and I'm sure that goes for the other centres too.
"Most of the guests I fetched in for the first time used to be very nervous and apprehensive - as were the carers, who were left at home.
"That was on the way in. After they'd had a week or two of a wonderful holiday, the conversation on the return journey was invariably about how soon they'd be able to come again.
"The Helen Ley care centre in Warwick was built from charitable donations. To abandon this huge investment of voluntary funds would be nothing short of a scandalous waste."
The MS Society has praised the "professionalism and dedication" of staff and volunteers at the centres.
But it says a more flexible approach is needed - because the locations of the centres mean they're hardly ever accessed by patients from Wales and Northern Ireland.
Anger and anxiety
The charity's chief executive, Simon Gillespie, said: "We really hope these facilities won't be lost, and we're working hard to make that happen.
"We understand the anger and anxiety this change has caused. Respite is very important to people.
"But we think there needs to be a much wider spectrum of activities than residential care.
"We want to make sure people have an appropriate range of choices. In some cases, it might be helpful for them to have cash so they can access quality services.
"This isn't about saving money. We want to spend a similar amount of money supporting people across the UK in the future."