BBC News Health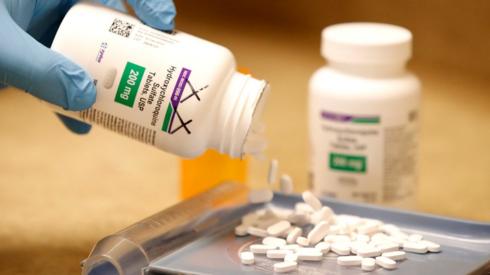 Top Stories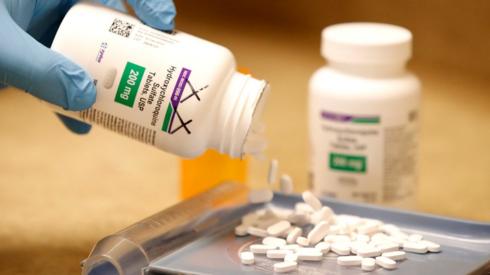 Featured Contents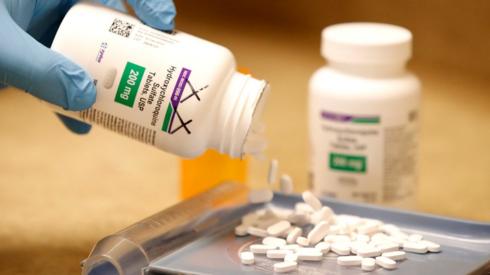 Latest Updates
James Gallagher
Health and science correspondent
Anyone coming into close contact with infected people in England will be told to isolate.
Read more
As Covid-19 restrictions are gradually lifted, BBC News NI answers your questions.
Read more
'Spreading virus' assault on NHS worker

Charley Adams
BBC News Online
A female NHS worker on the way to visit a patient has been assaulted and accused of spreading coronavirus, police say.
The 48-year-old victim was slapped in the face and the female suspect said: "How dare you spread the virus."
Devon and Cornwall Police have appealed for information following the assault, which happened on Nut Bush Lane in Torquay at about 11:00 on Tuesday.
The NHS worker was wearing a uniform while going to see a patient in the community.
Artist donates NHS tribute benches

London artist Paul Insect has gifted five rainbow benches to London to pay tribute to health workers.
The benches, which have been produced in collaboration with furniture designers Block London, have been put up in popular spots in central London.
Mr Insect said: "London has never looked so good as it does now.
"The streets are clean and the views are unbroken by people - a perfect time to be exploring your city whereever you are, of course with the correct social distancing."
Mr Insect and Block London say they hope the benches will become a place for people to "pause and reflect on the past couple of months as our cities begin to slowly open up again".
Props and tech help get breast-feeding advice across
New parents are being supported to successfully breast feed their babies thanks to live online consultations using innovative props.
Specialist health visitor Marian Judd is used to giving mums and dads advice on breast feeding face to face.
Due to social distancing, Mrs Judd, who works for Wiltshire Children's Community Services, is using a video link to talk to parents who have been referred into the specialist infant feeding service from their health visitor.
She uses a doll and a knitted breast to show families how to get breast feeding off to a good start.
"One mum who has had a lot of problems with feeding welcomed the opportunity to talk about her feeding journey face to face in a safe way during this social distancing period," said Mrs Judd.
The response has been "really positive" with parents saying the video sessions have been "really helpful and supportive".
Week 10 on the covid wards
Eighteen-year-old Marium fell ill at the same time as her brothers and sisters – whilst they all recovered she just got worse and a week into the illness she was struggling to breathe and couldn't get out bed. An ambulance was called and when doctors assessed her they considered putting her straight onto a ventilator because her oxygen levels were so low. In the end the decision was made to attach her to a smaller, less intrusive breathing device and to place her one of the treatments being tested under the national Recovery trial.

It was a difficult time for Marium and her whole family: as she arrived at hospital an ambulance was on its way to her grandfather, Mohammed, who was briefly placed in a bed near her. He also had Covid-19, as did Marium's Mum, Saiqu, who was also admitted to the ward later that same night. Over the next few days, as Marium's condition started to improve, she was unaware that her grandfather was getting worse. When he died, her family kept the news from her, fearing it would set back her recovery. The news was only broken to her when she was well enough to be discharged and she's now coming to terms with her grief and the ongoing physical impact of her illness.

The way we treat those with Covid-19 looks set to change, with doctors looking ahead to a time, not too far off, when anyone with early symptoms will be able to drive to a testing centre, get swabbed and have an instant result and then receive a prescription for a combination of effective drugs before their symptoms take hold. The trial that Marium is part of will report later in summer and in The NHS Front Line, Winifred Robinson also hears from Mark, a keen cyclist and the first patient in the UK on a trial aimed at seeing if early treatment might work at stopping the worst impact of the virus later on in the infection.

With the death toll from this pandemic still rising across the world, clinical trials that would have taken years to approve and carry out are being done in weeks.

This series comes from the Bradford Royal Infirmary, with recordings made by Dr John Wright, who works there. He's an epidemiologist and has helped prepare and cope with a huge influx of patients. The hospital layout has been redesigned to try to keep Covid and non-Covid patients' apart, but without a testing system that delivers results within hours it's proving hard to rule out the risks of infection taking place. This is becoming more of an issue as the hospital increasingly opens up for non-urgent care.
Justin Parkinson
BBC News Magazine
The UK's been named as the best place in the world for end-of-life care. Hospices do much of this work - but how?
Read more
A total of 1,293 people have now died with coronavirus, according to Public Health Wales figures.
Read more