Have Your Say
Top Stories
How to share with BBC News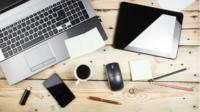 Have you got a good story? BBC News would like to hear from you. Email us haveyoursay@bbc.co.uk Get in touch via SMS 61124 Or contact us via WhatsApp.
Watch your stories
Share your views and experiences on these stories
Another Brexit vote not ruled out
The government could try to get the PM's Brexit deal passed next week after Speaker Bercow rules it must be changed first, ministers indicate.