2019's
Notable Deaths
The 'girl next door', the only black woman to win the Nobel Prize in Literature, the first spacewalker...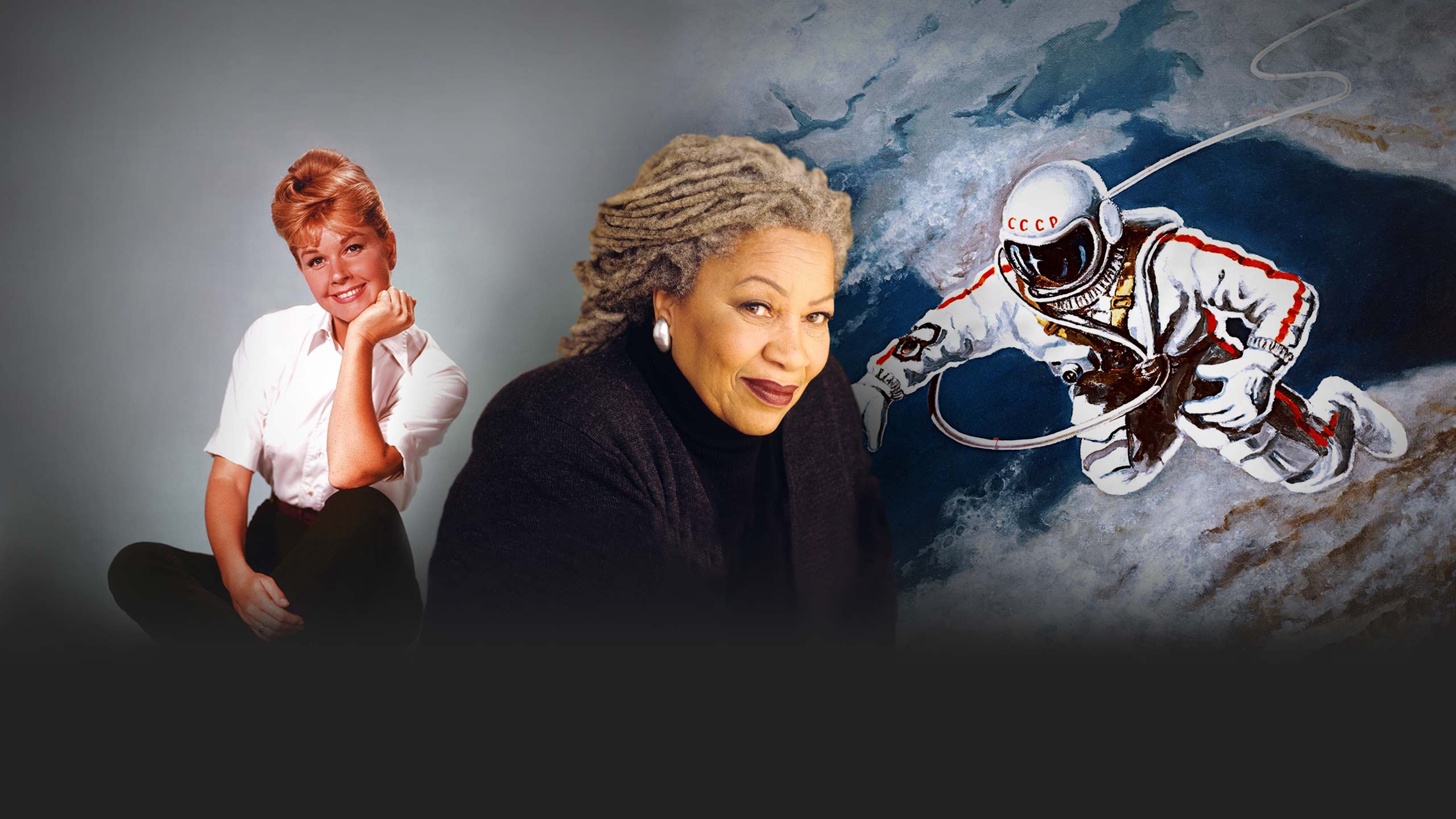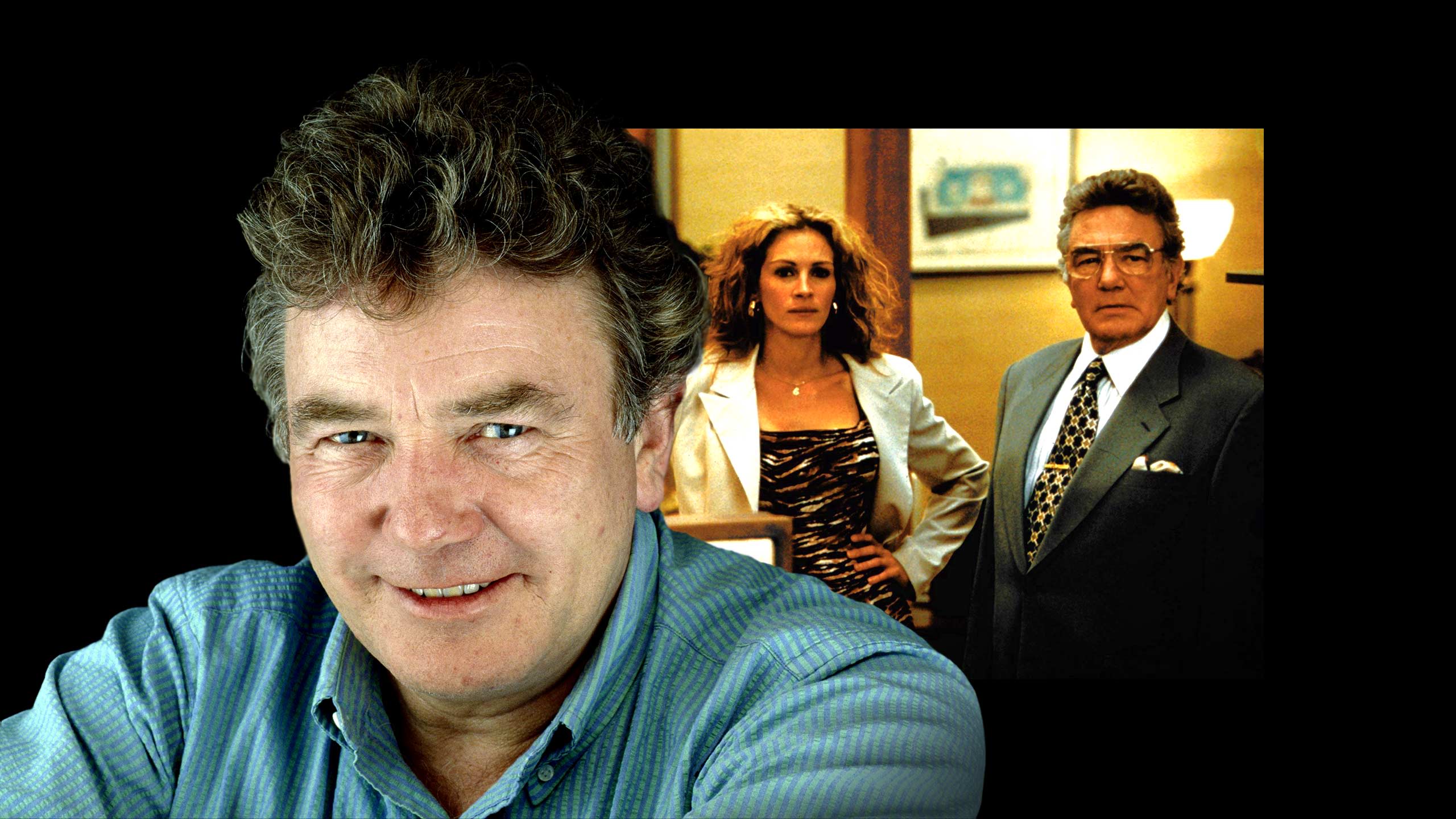 Albert Finney
Oscar-nominated actor
"He was the only actor I knew of from Salford, so he was my inspiration. What was interesting about him was he could deliver very, very truthful performances, but he also went on stage and played classical roles, and of course he was trained by and understudied Laurence Olivier, so he could do it all."
- Actor Christopher Eccleston, also from Salford
(Pictured above with Julia Roberts in Erin Brockovich)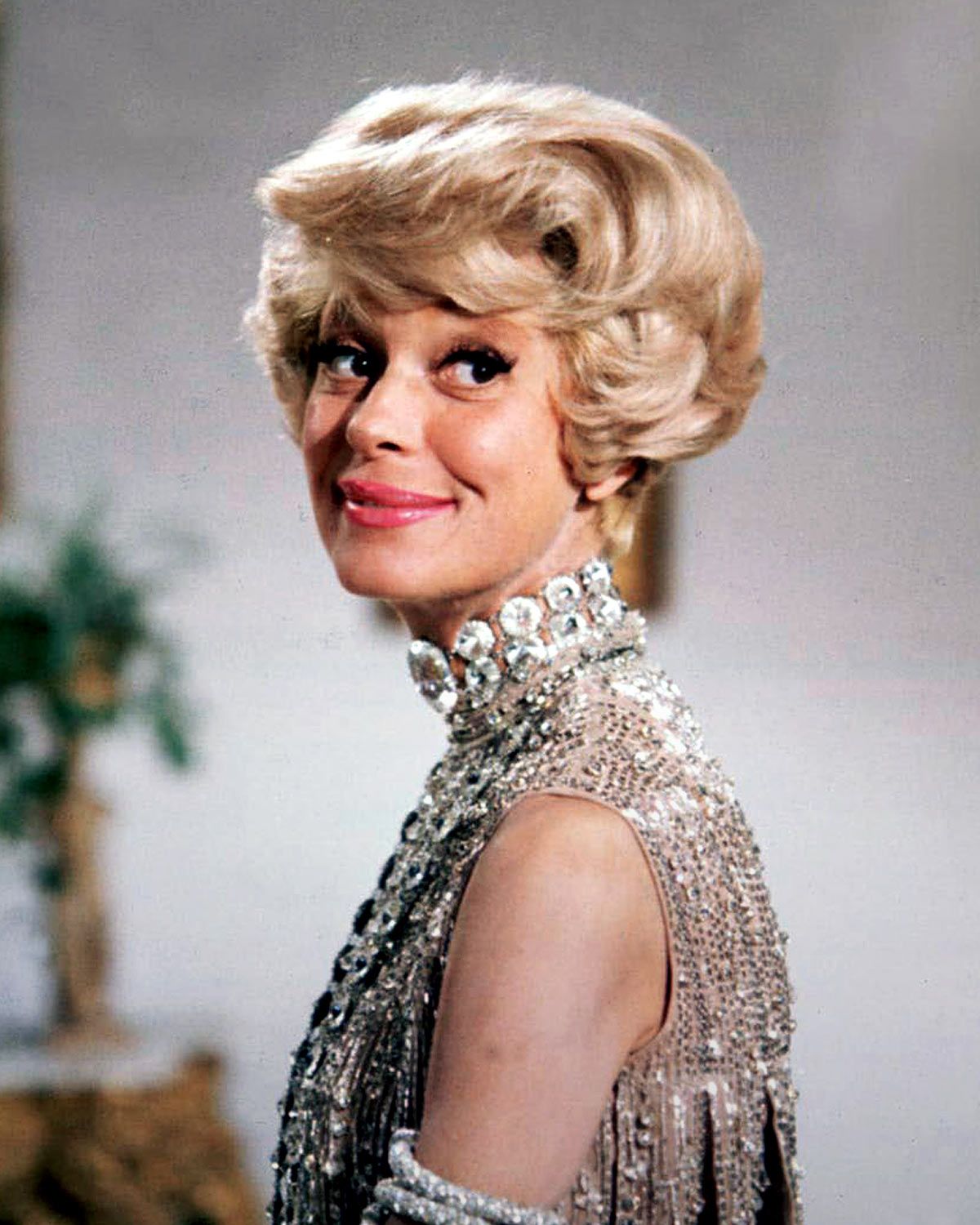 Carol Channing 
Broadway and Hollywood star 
Actress and singer best known for starring in the musicals Gentlemen Prefer Blondes and Hello, Dolly! She also had significant Hollywood success, earning a supporting actress Golden Globe for the 1967 film Thoroughly Modern Millie.
---
Luke Perry
Beverly Hills, 90210 star
Perry's celebrity and fan base straddled generations. The actor rose to fame on the 1990s US television series Beverly Hills, 90210 - playing brooding heartthrob Dylan McKay. But many younger fans know him from the show Riverdale – an adaptation of the Archie comics. He played Fred, the father of titular character Archie Andrews.
---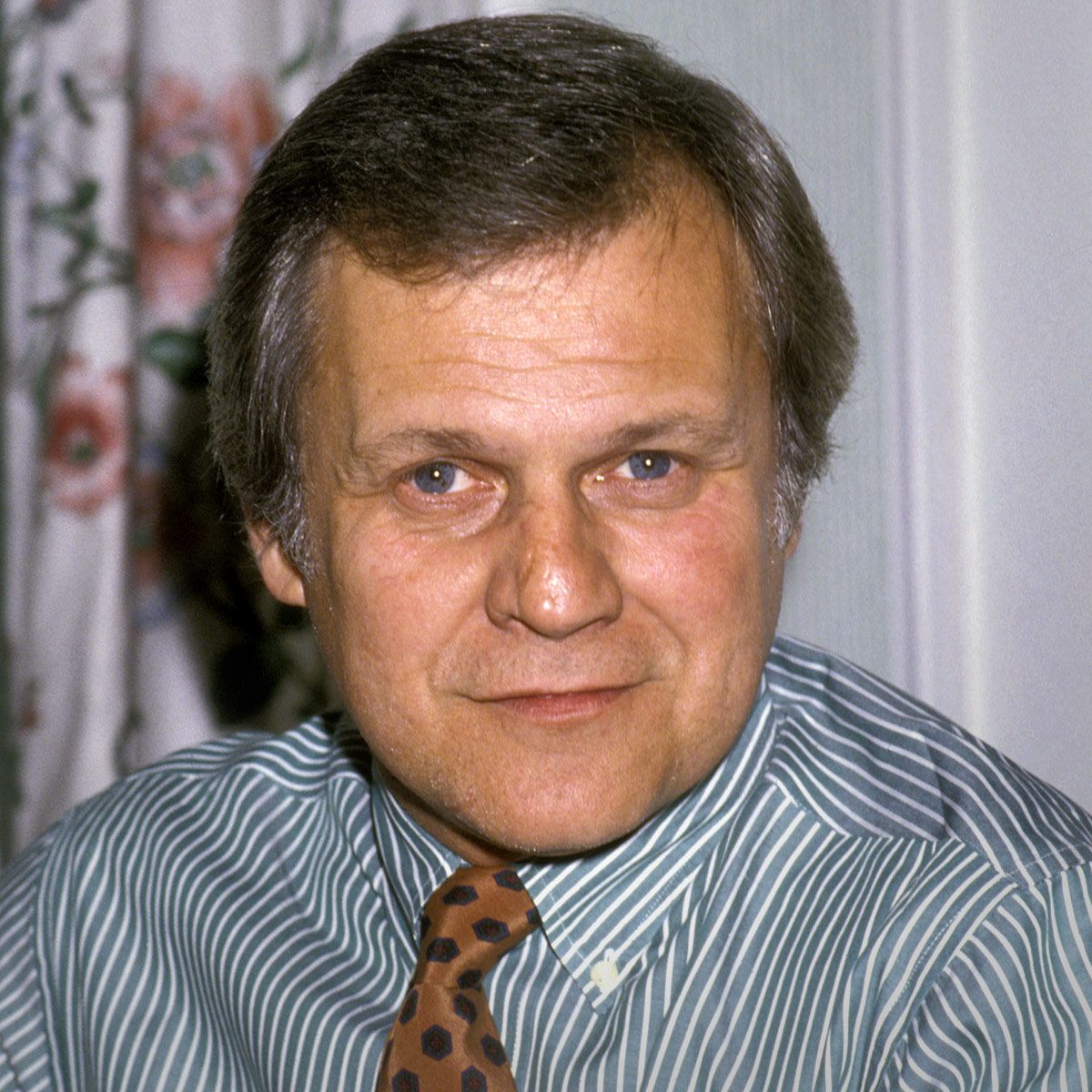 Ken Kercheval
Dallas's Cliff Barnes
Played oil tycoon Cliff Barnes - bitter rival to the Ewing family's eldest son JR, played by Larry Hagman. Kercheval and Hagman were the only stars to stay with the globally successful US soap throughout its entire 14-year run.
---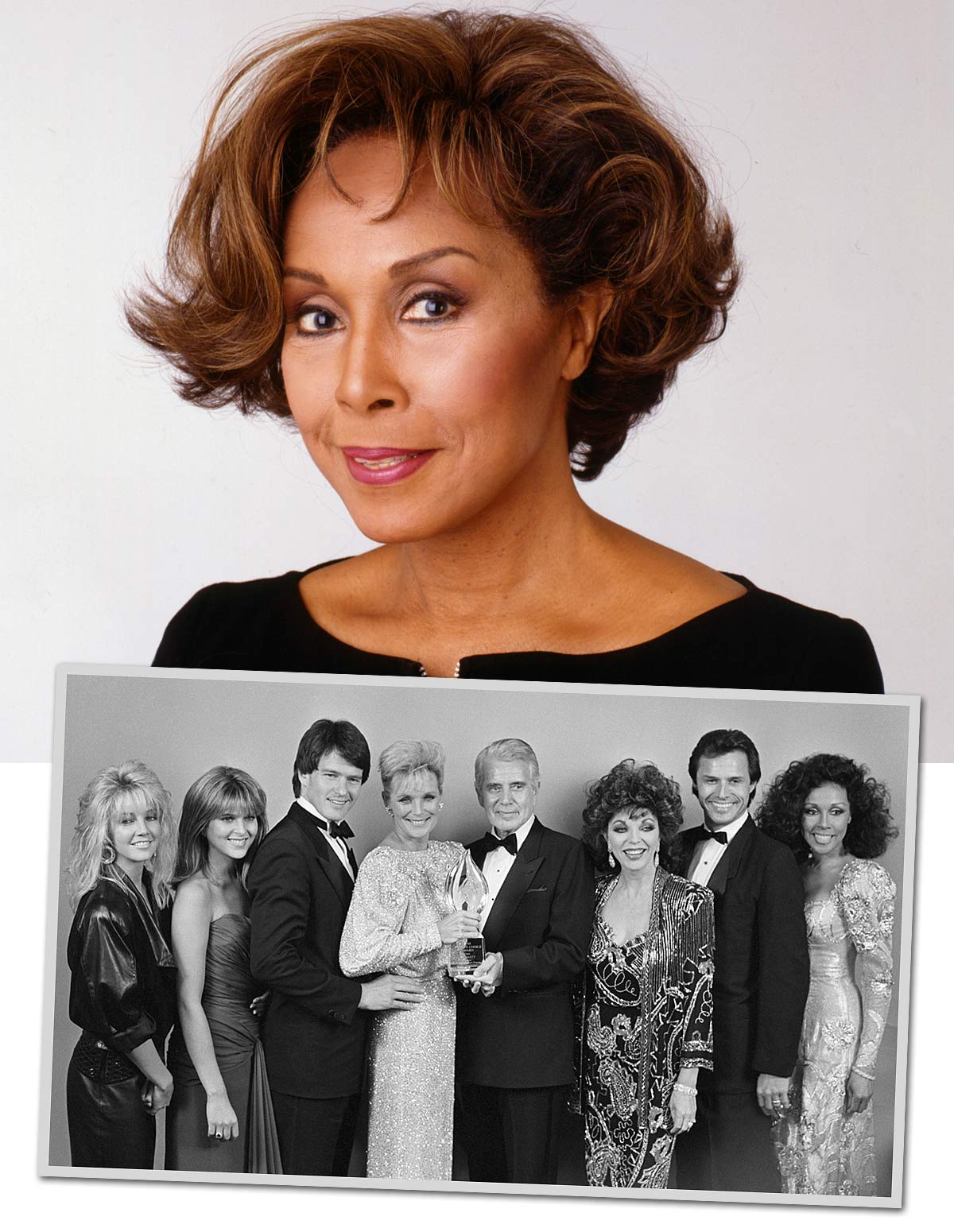 Diahann Carroll
Pioneering US actress
Carroll starred in 1960s TV show Julia, the first US sitcom to centre on a black woman. She was also the first black woman to win the Tony for best actress in 1962, for Broadway musical No Strings. In the 1980s, she played the scheming Dominique Deveraux in the TV soap Dynasty (pictured).
---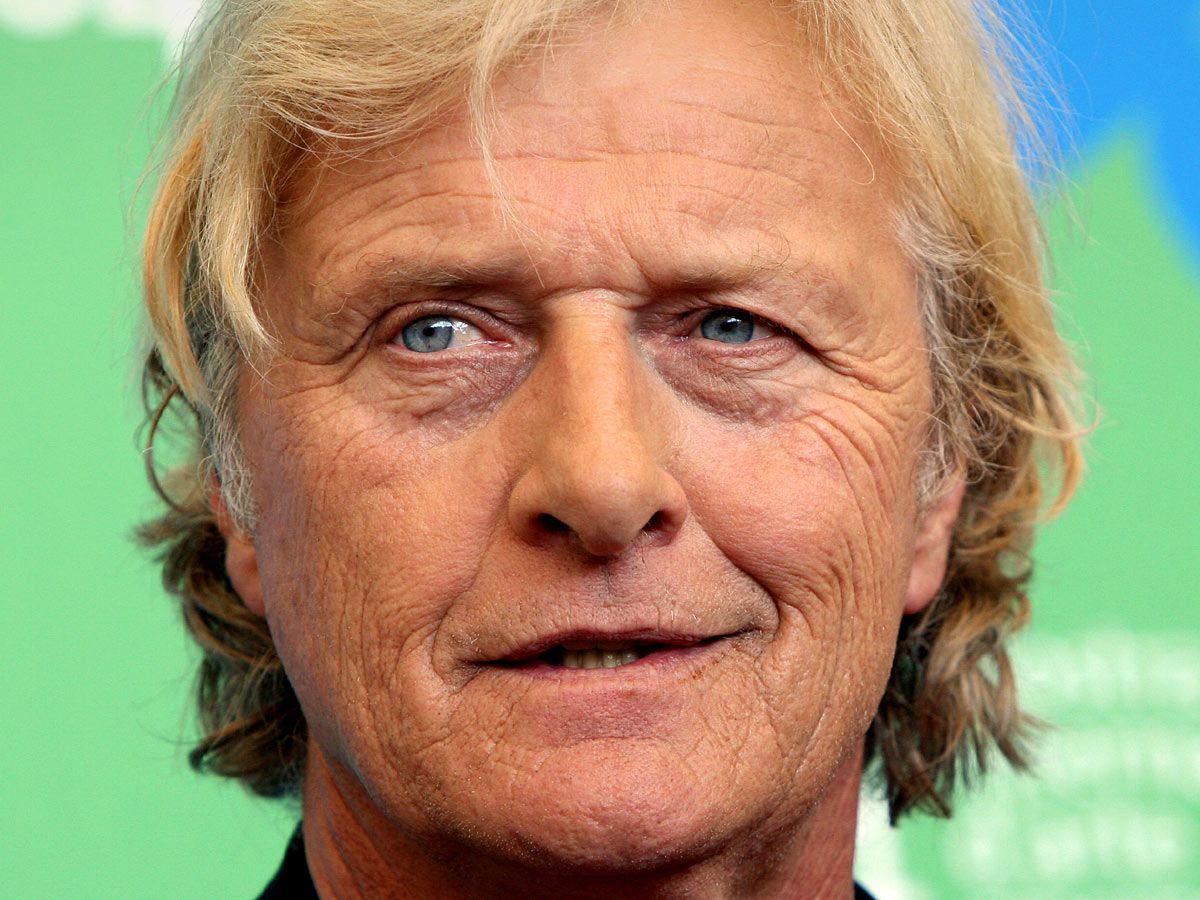 Rutger Hauer
Blade Runner actor
Hauer played the murderous replicant Roy Batty in the 1982 film - directed by Ridley Scott and also starring Harrison Ford. Particularly well known for horror and vampire roles, he also starred as Van Helsing in Dracula 3D, and as the vampire Barlow in Salem's Lot - a 2004 mini-series of the Stephen King novel.
---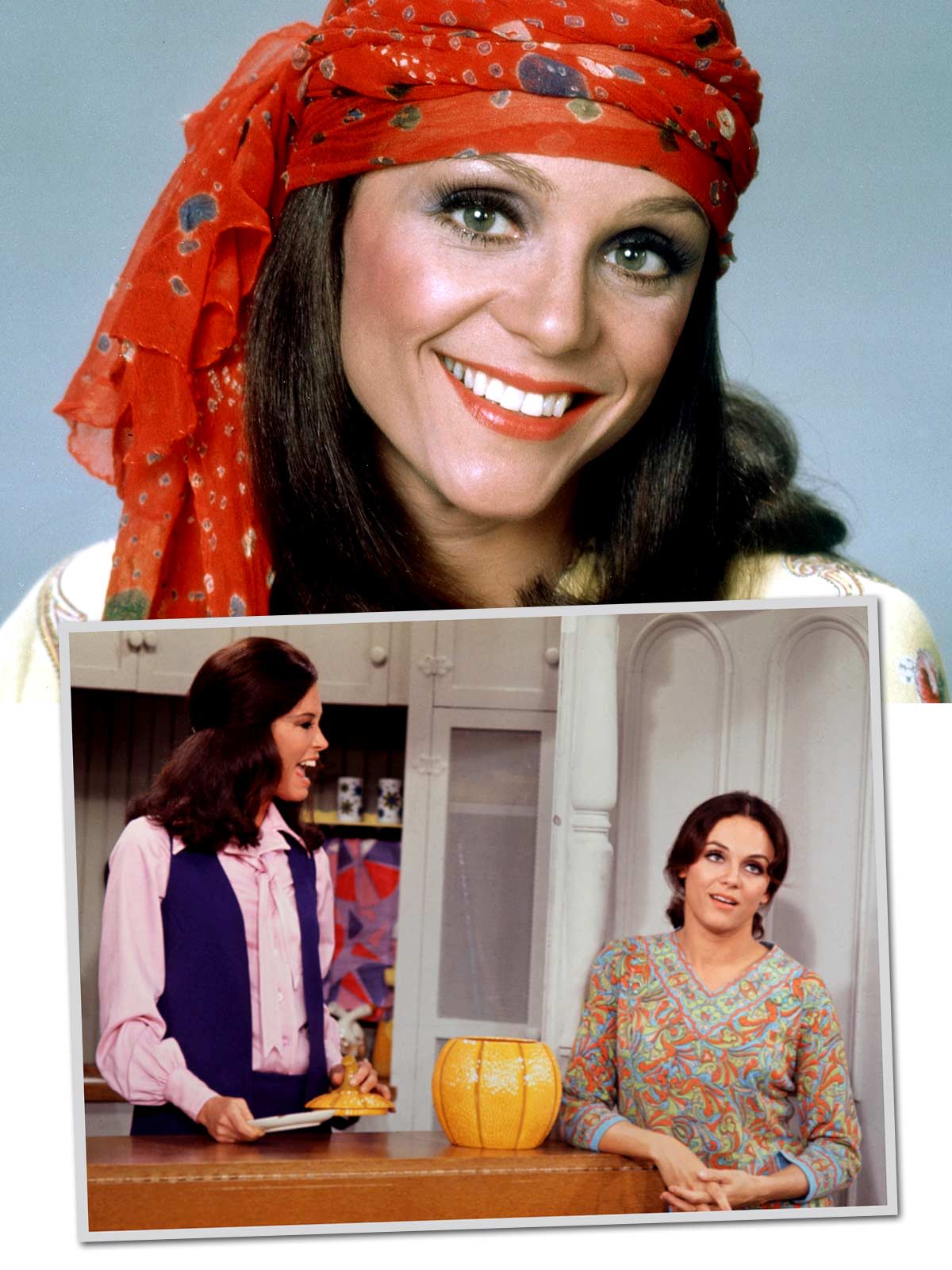 Valerie Harper
Rhoda actress
Best known for playing budding feminist Rhoda Morgenstern in the classic 1970s TV series The Mary Tyler Moore Show (pictured) – and continuing the role in her own spin-off sitcom. She won three consecutive Emmys for best supporting actress in a comedy on Moore's show – and then another one for best actress in a comedy for her own show, Rhoda.  
---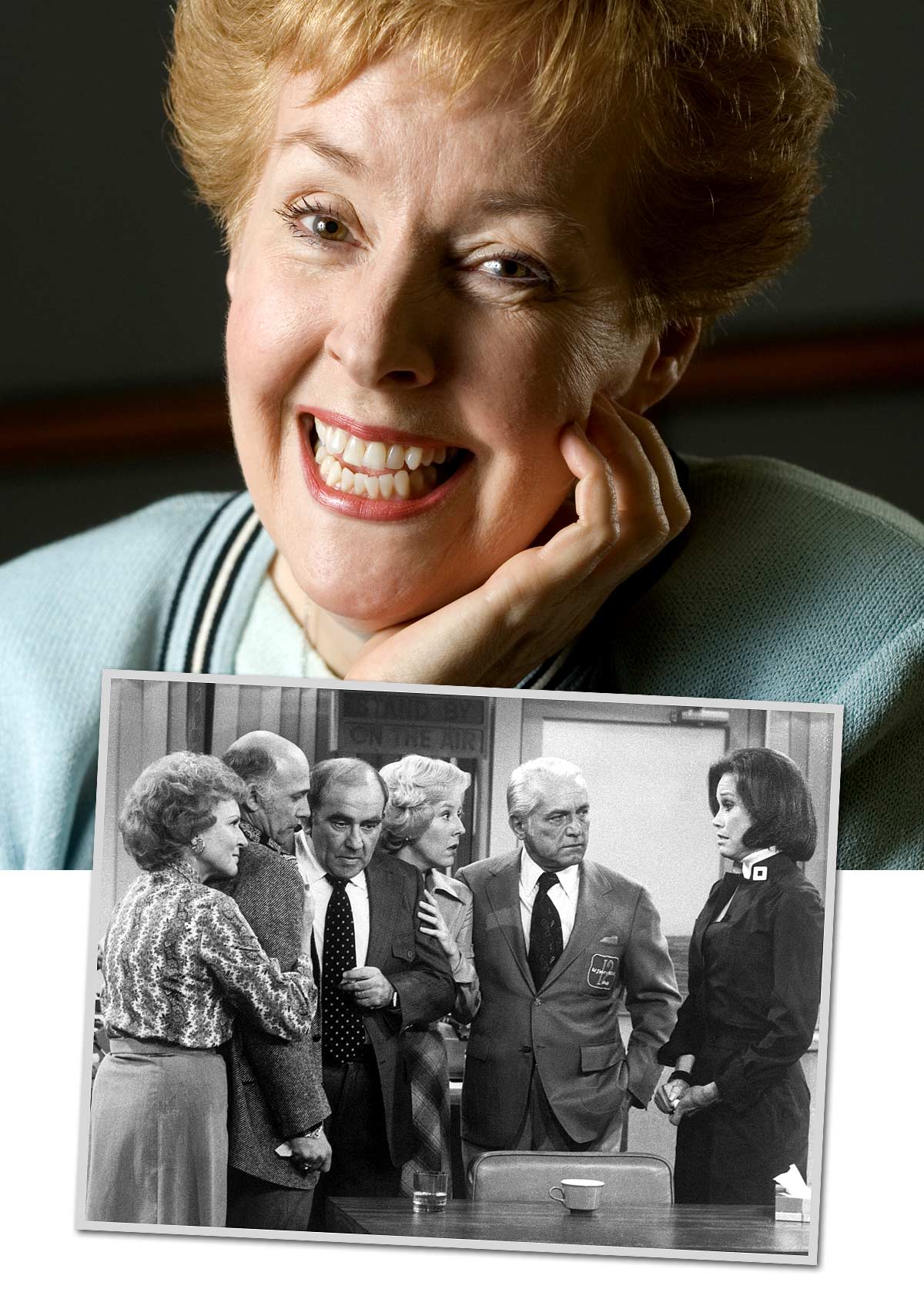 Georgia Engel
Mary Tyler Moore Show and Everybody Loves Raymond actress
She played Georgette Franklin in 56 episodes of US sitcom The Mary Tyler Moore Show (pictured) - the love interest of TV anchorman Ted Baxter, played by Ted Knight. The part earned Engel two Emmy nominations. Much later in her career, she received three more for playing Pat McDougall in Everybody Loves Raymond.
---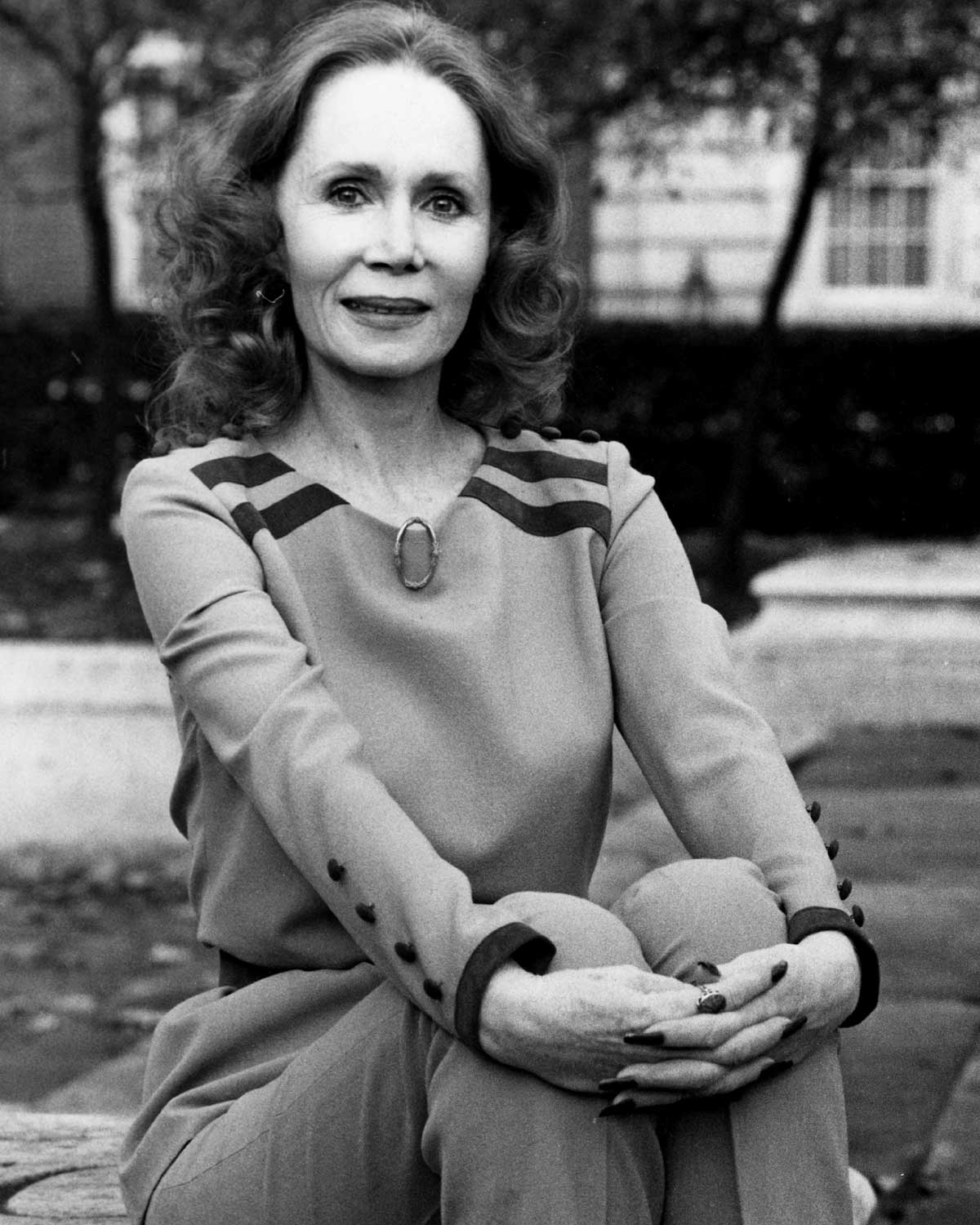 Katherine Helmond
Soap actress
She won two Golden Globes for her roles in the US sitcom Who's the Boss? and the spoof series Soap. The seven-time Emmy Award nominee also starred in several other films and TV shows, including Everybody Loves Raymond and Disney Pixar's Cars.
---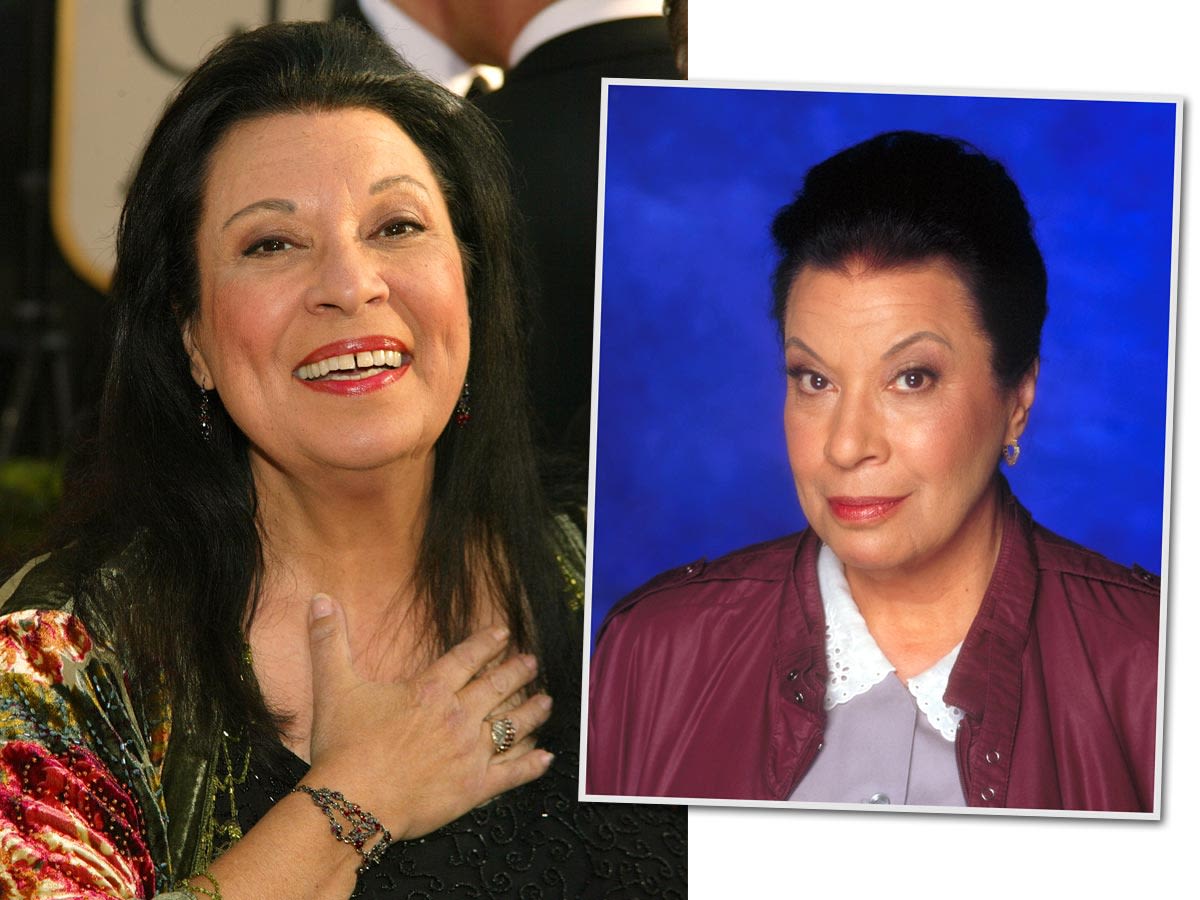 Shelley Morrison
Rosario in Will and Grace
The New Yorker played Rosario Salazar (pictured above right) in 68 episodes of the US sitcom from 1999 to 2006. The character, an illegal immigrant from El Salvador, was only due to appear once but proved so popular with viewers she made regular appearances. Debra Messing, who plays Grace Adler, led the tributes: "Our dear Rosario has passed on. Shelley had a career that spanned decades, but she will always be our dear Rosie."
---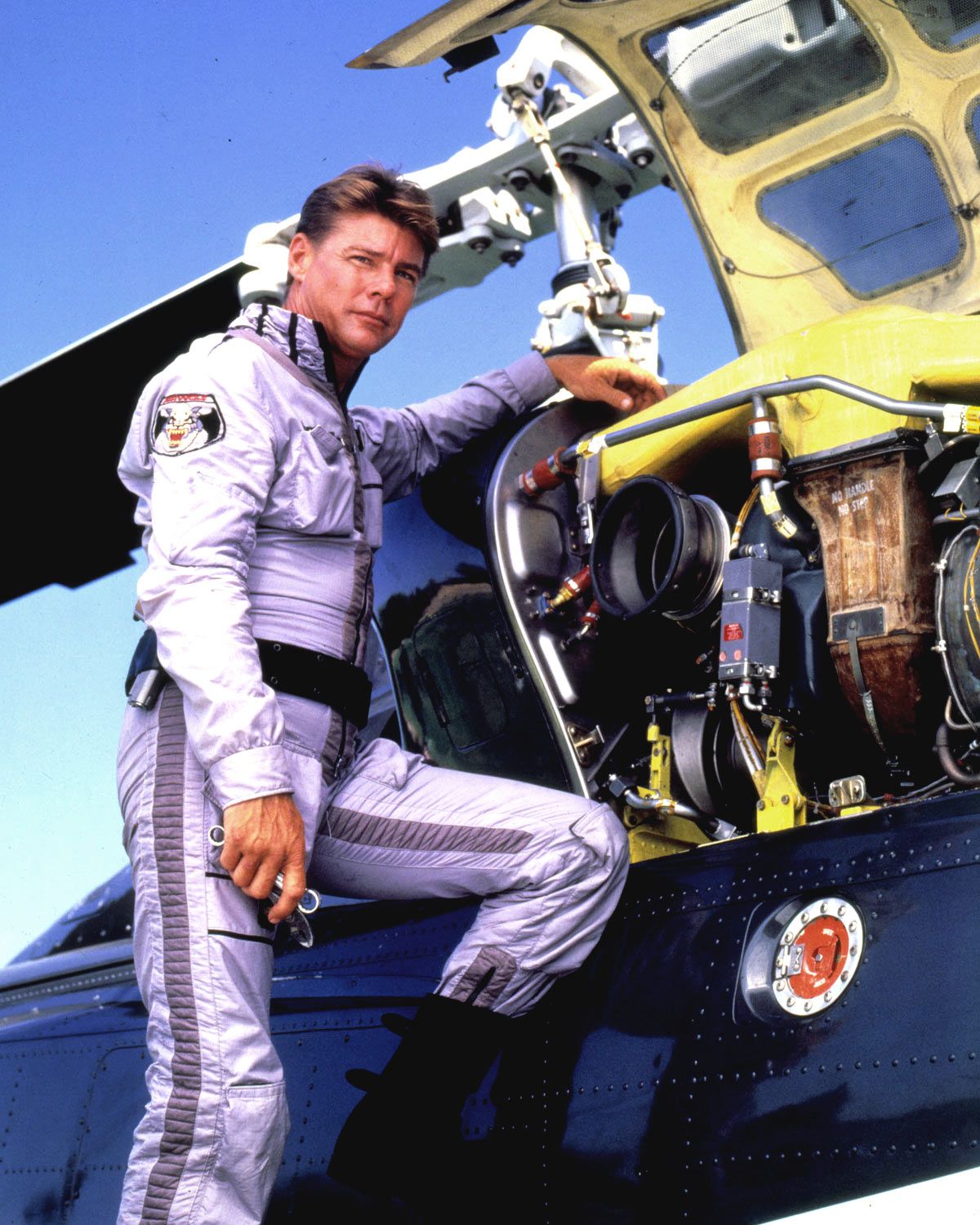 Jan-Michael Vincent
Airwolf actor
Best known for playing daredevil pilot Stringfellow Hawke in 1980s TV series Airwolf. The US actor also appeared with Charles Bronson in The Mechanic, with Burt Reynolds in Hooper and in seminal surfing film Big Wednesday. He was nominated for a Golden Globe for 1971 film Going Home and again in 1984 for mini-series The Winds of War.
---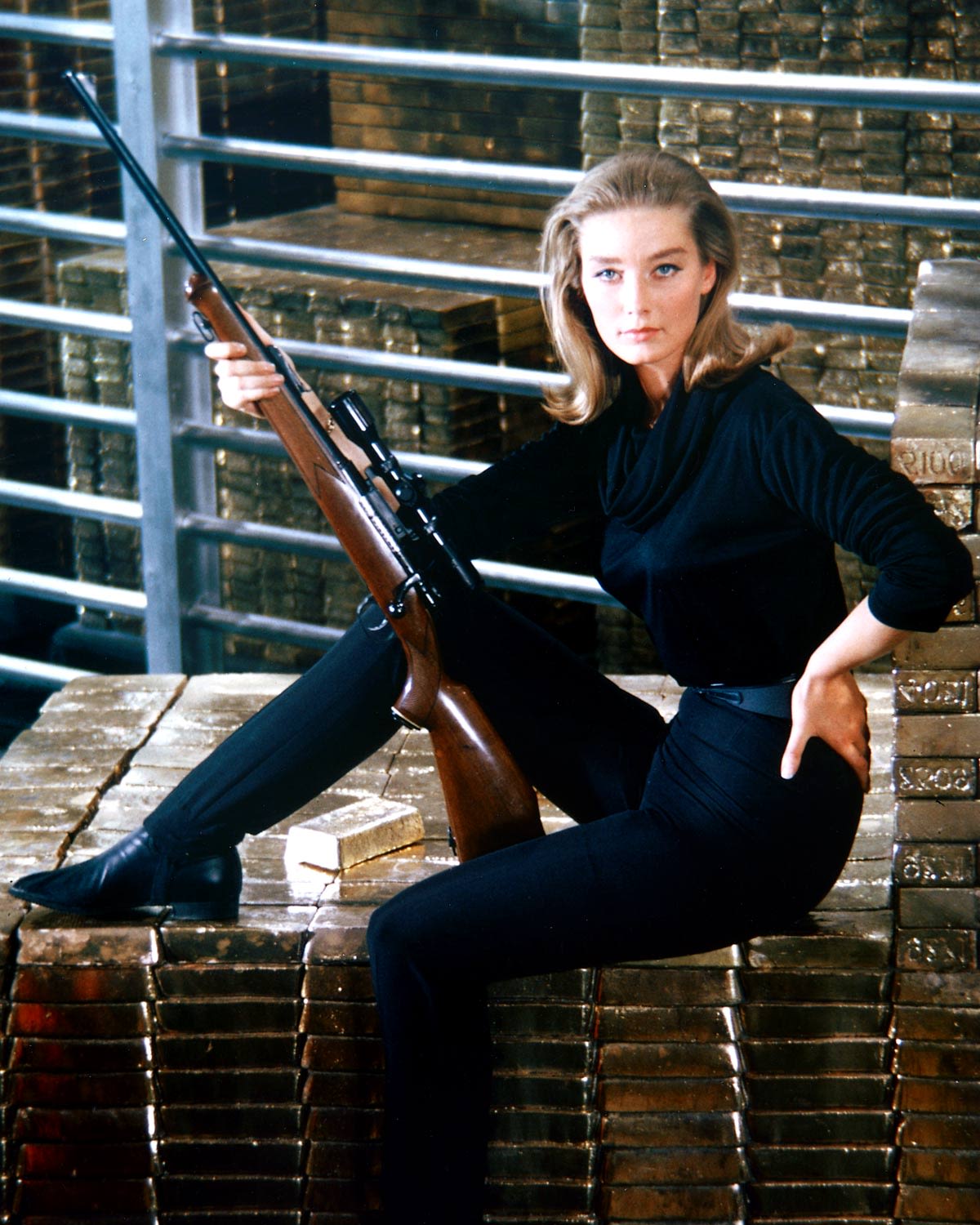 Tania Mallet
Goldfinger actress
She played Bond girl Tilly Masterson alongside Sean Connery in the 1964 spy film Goldfinger. Cast by 007 producer Albert "Cubby" Broccoli, the Blackpool-born actress had been working as a model. She returned to modelling and prioritised it over film.
---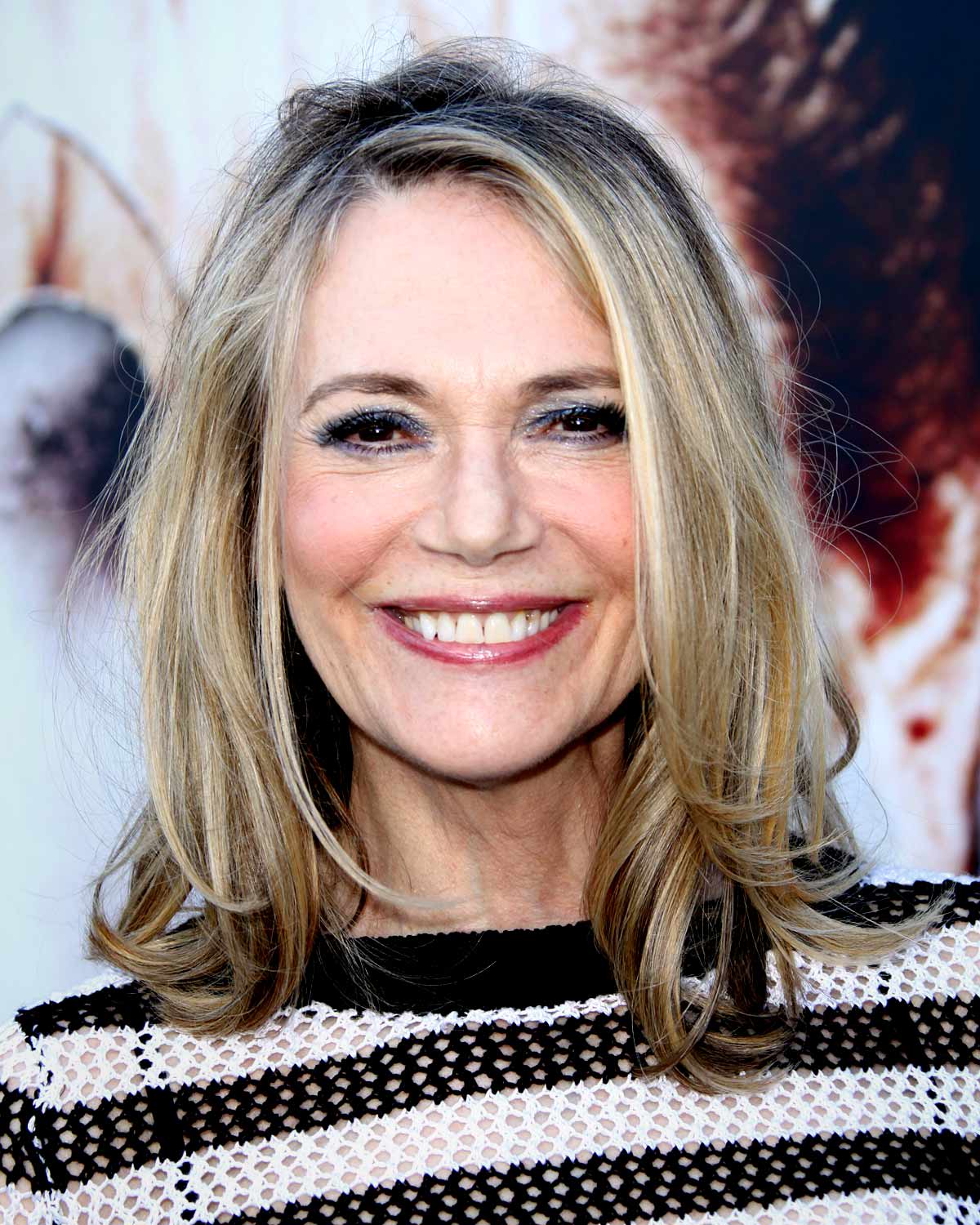 Peggy Lipton
The Mod Squad and Twin Peaks star
Peggy Lipton rose to fame in the 1960s US show The Mod Squad playing hippie delinquent-turned-detective Julie Barnes. She went on to marry - and later divorce - music producer Quincy Jones. But for many, she will be best remembered as Norma Jennings - the kind owner of the Double R Diner in the 1990s cult mystery series Twin Peaks.
---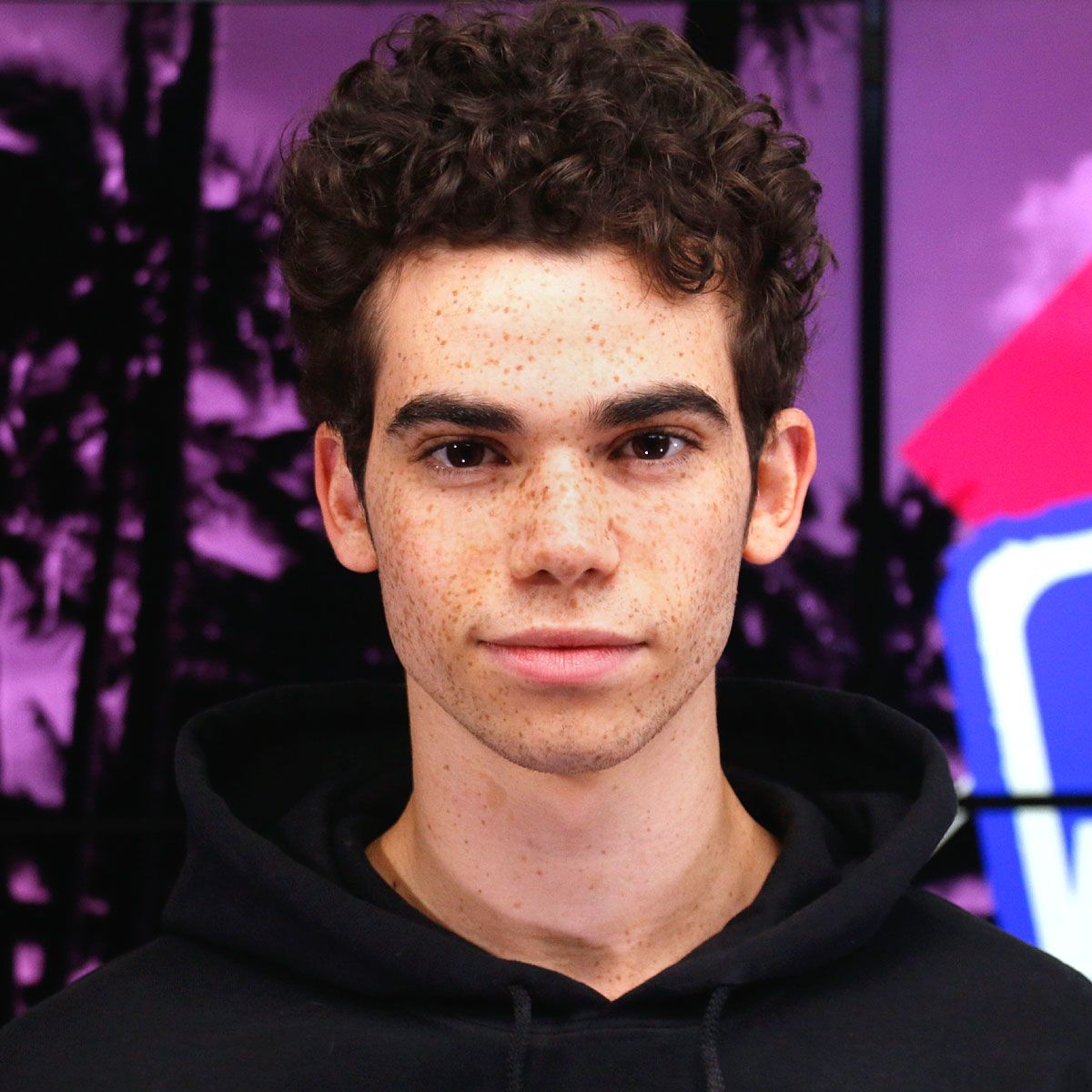 Cameron Boyce
Disney star
The actor was only nine years old when he appeared in Kiefer Sutherland horror movie Mirrors. He then went on to play one of Adam Sandler's children in the movie Grown Ups. But it was on the Disney Channel show Jessie that he became most well-known - as the character Luke Ross. That led to him playing the part of Carlos de Vil in Descendants, the popular TV movie series which follows the lives of the children of Disney baddies.
---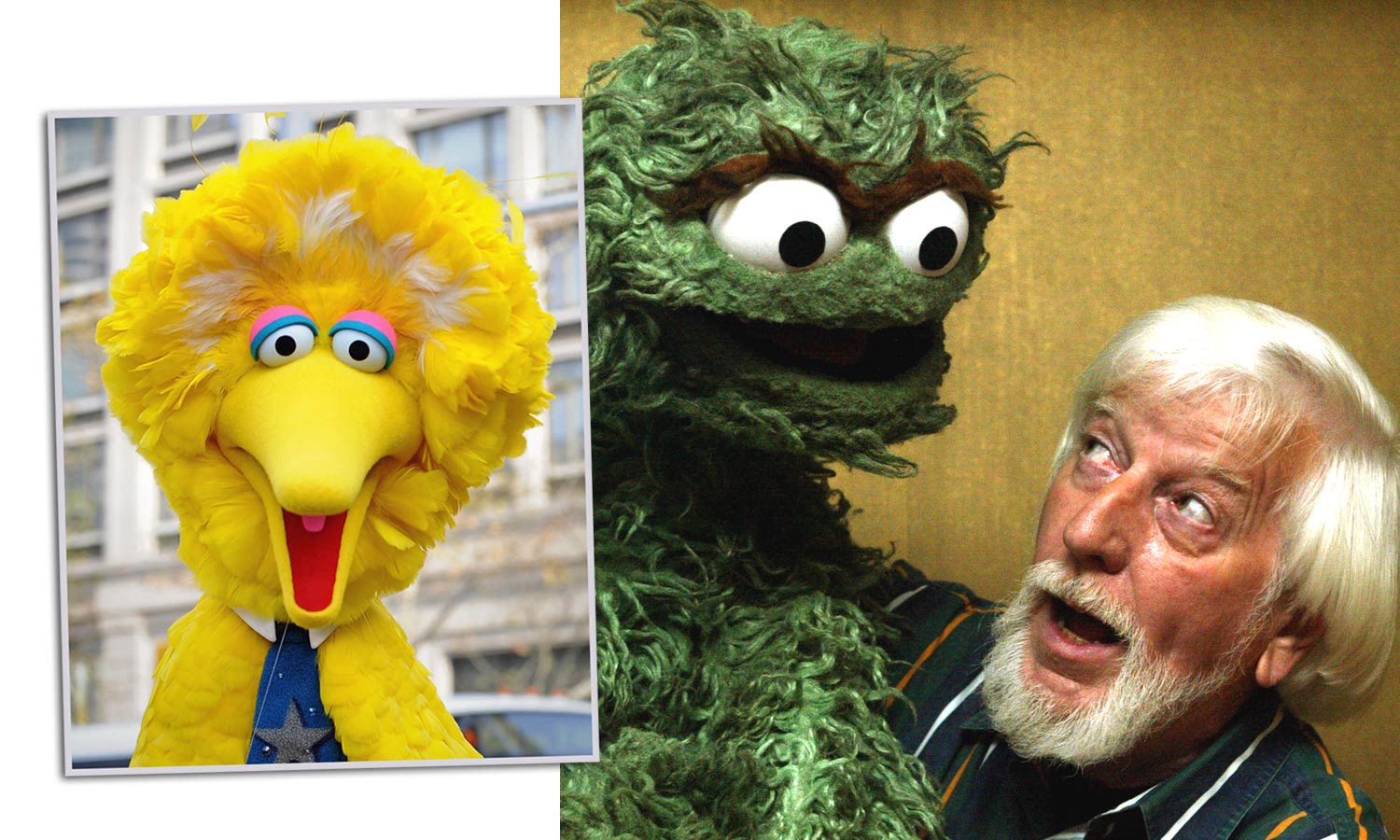 Caroll Spinney
Sesame Street's Big Bird puppeteer
He was famous for playing Big Bird and Oscar the Grouch on children's TV show Sesame Street. Spinney had portrayed the characters - including providing their voices - since the show's start in 1969. Speaking about his love of the programme he once said: "Before I came to Sesame Street, I didn't feel like what I was doing was important. Big Bird helped me find my purpose."
---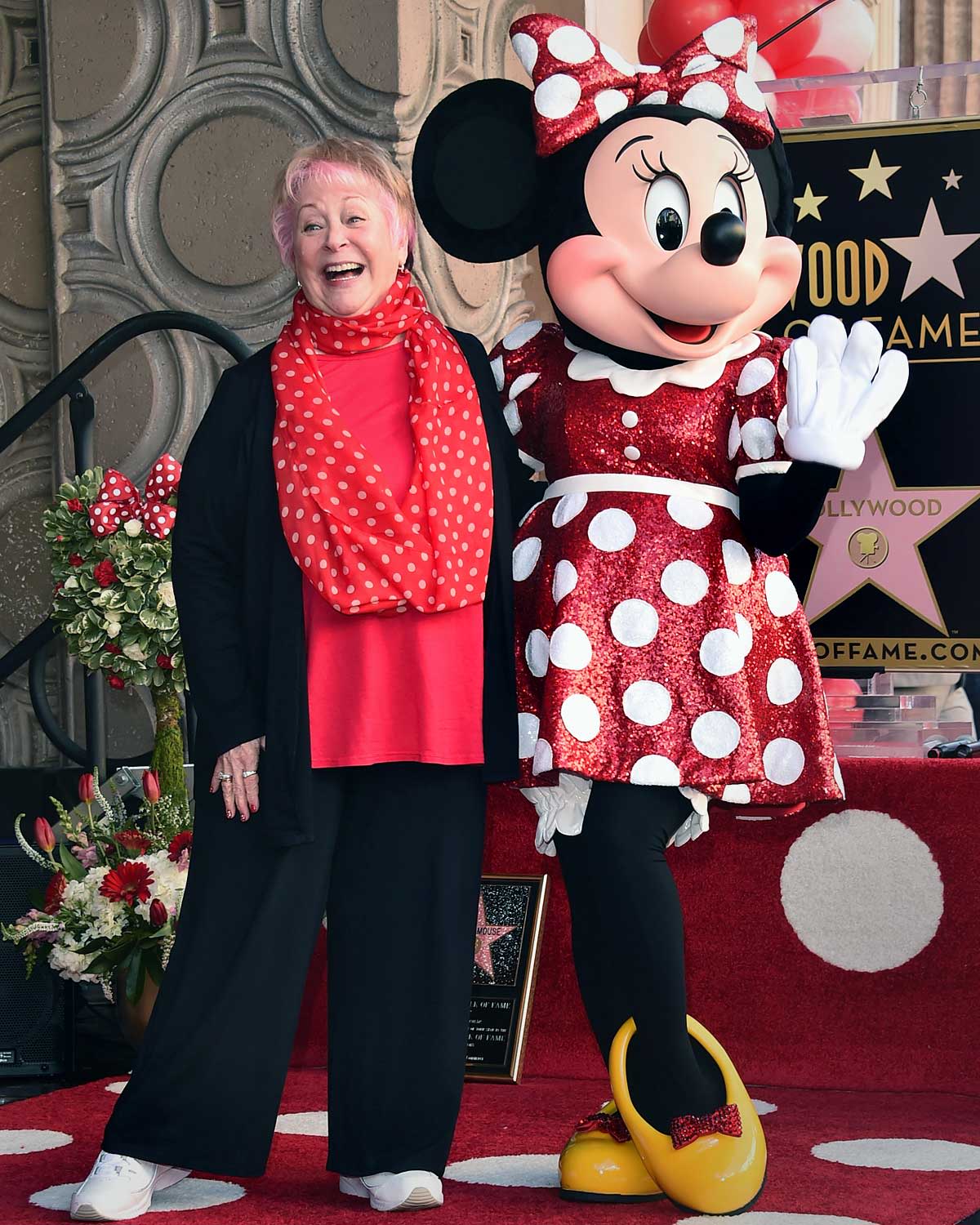 Russi Taylor
Minnie Mouse
The actress was the voice of Disney's Minnie Mouse for more than 30 years. Mirroring the character she played, Taylor married Wayne Allwine, the voice of Minnie's partner Mickey.
---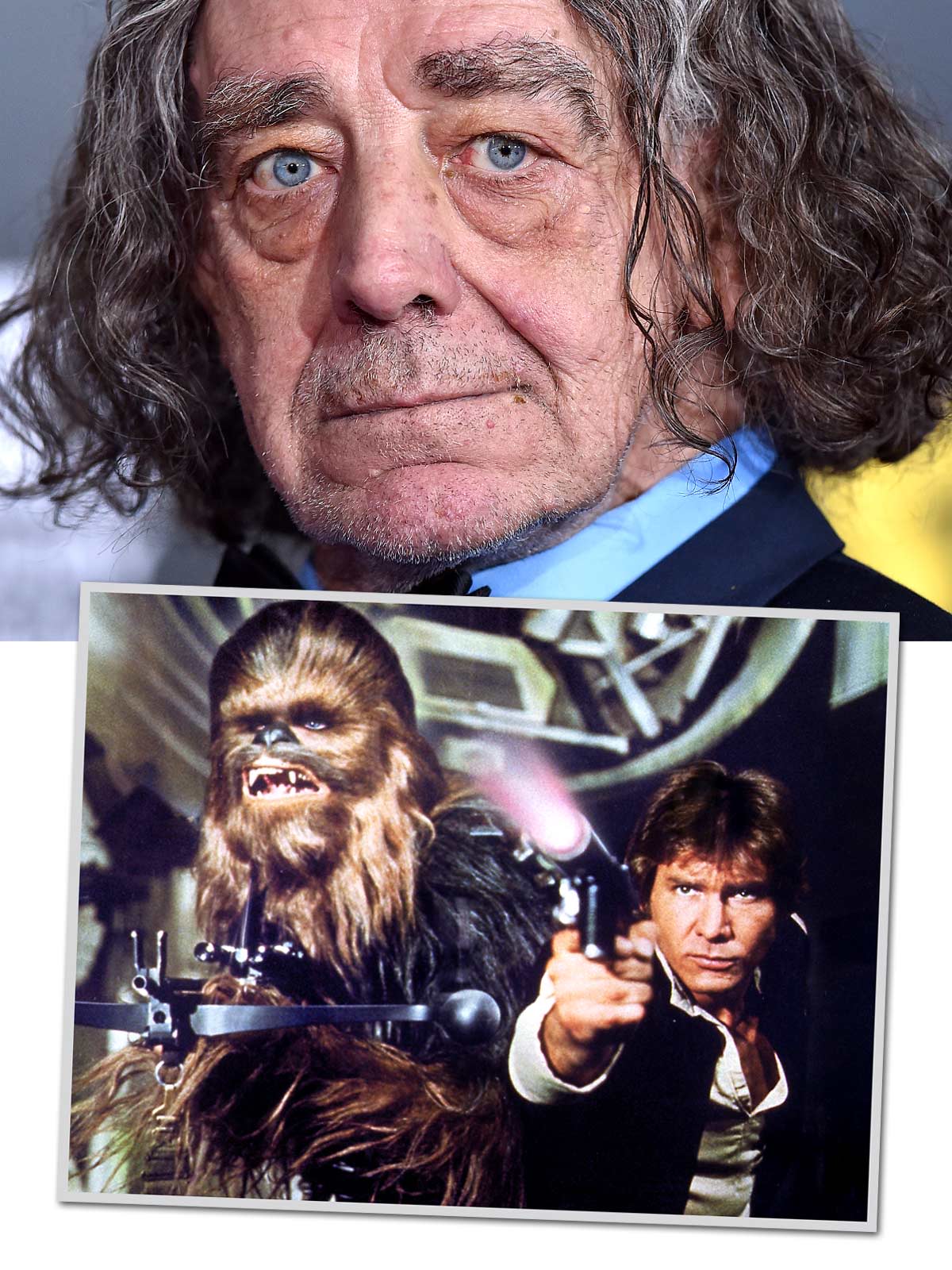 Peter Mayhew
Star Wars' Chewbacca
The British-US actor played the giant Wookiee warrior in several Star Wars films from 1977 until 2015. Chewbacca and Han Solo, played by Harrison Ford in the films, were close friends and piloted the Millennium Falcon (pictured). "We were partners in film and friends in life for over 30 years and I loved him," said Ford. "He invested his soul in the character and brought great pleasure to the Star Wars audience."
---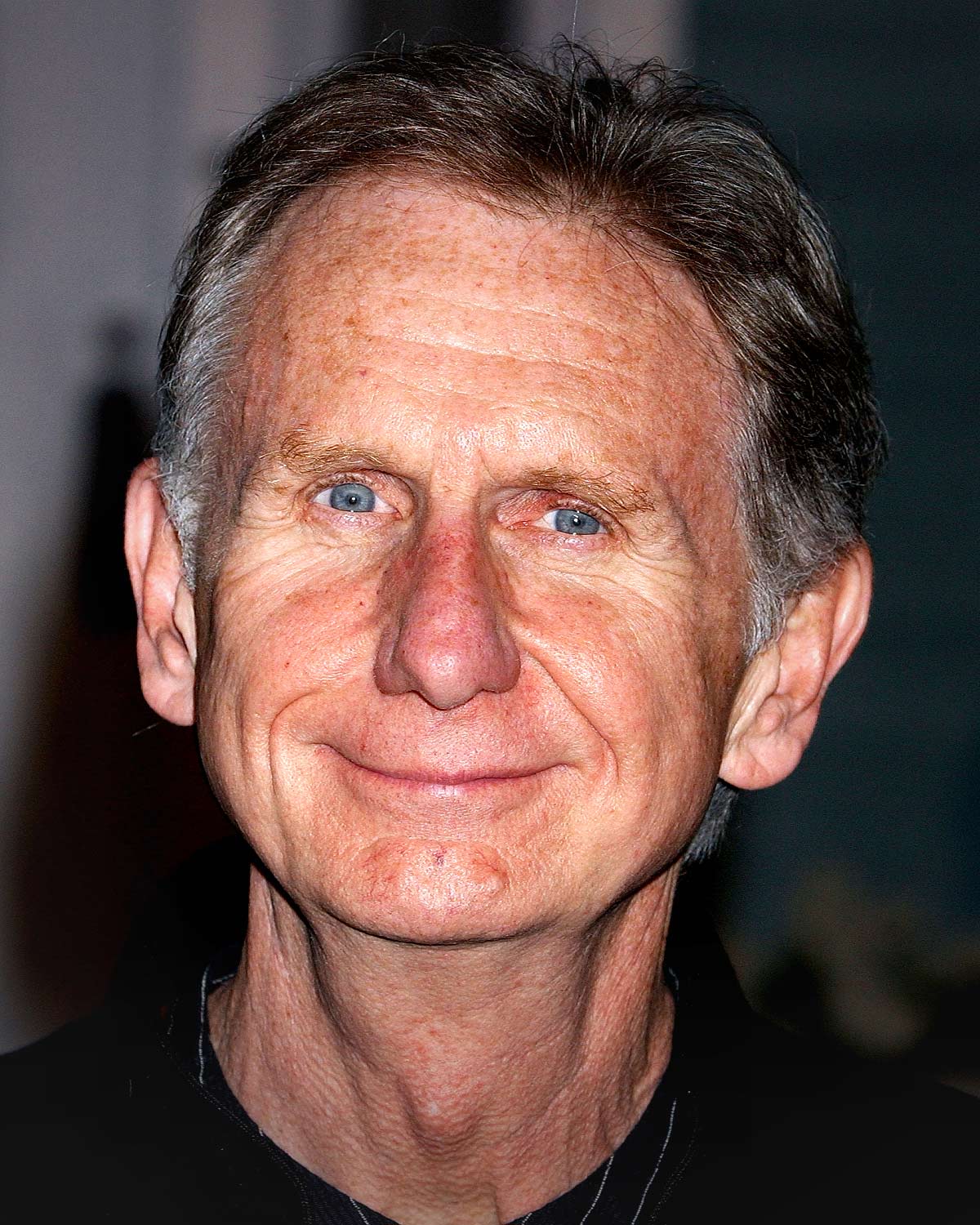 René Auberjonois  
Star Trek: Deep Space Nine actor  
The veteran star enjoyed a successful six-decade career, but will be remembered most fondly for his role as Changeling Odo in the sci-fi series which ran from 1993 to 1999. The actor's other credits included roles in US TV shows such as Benson, The Practice, Boston Legal and Frasier – and films including M.A.S.H and Batman Forever.
---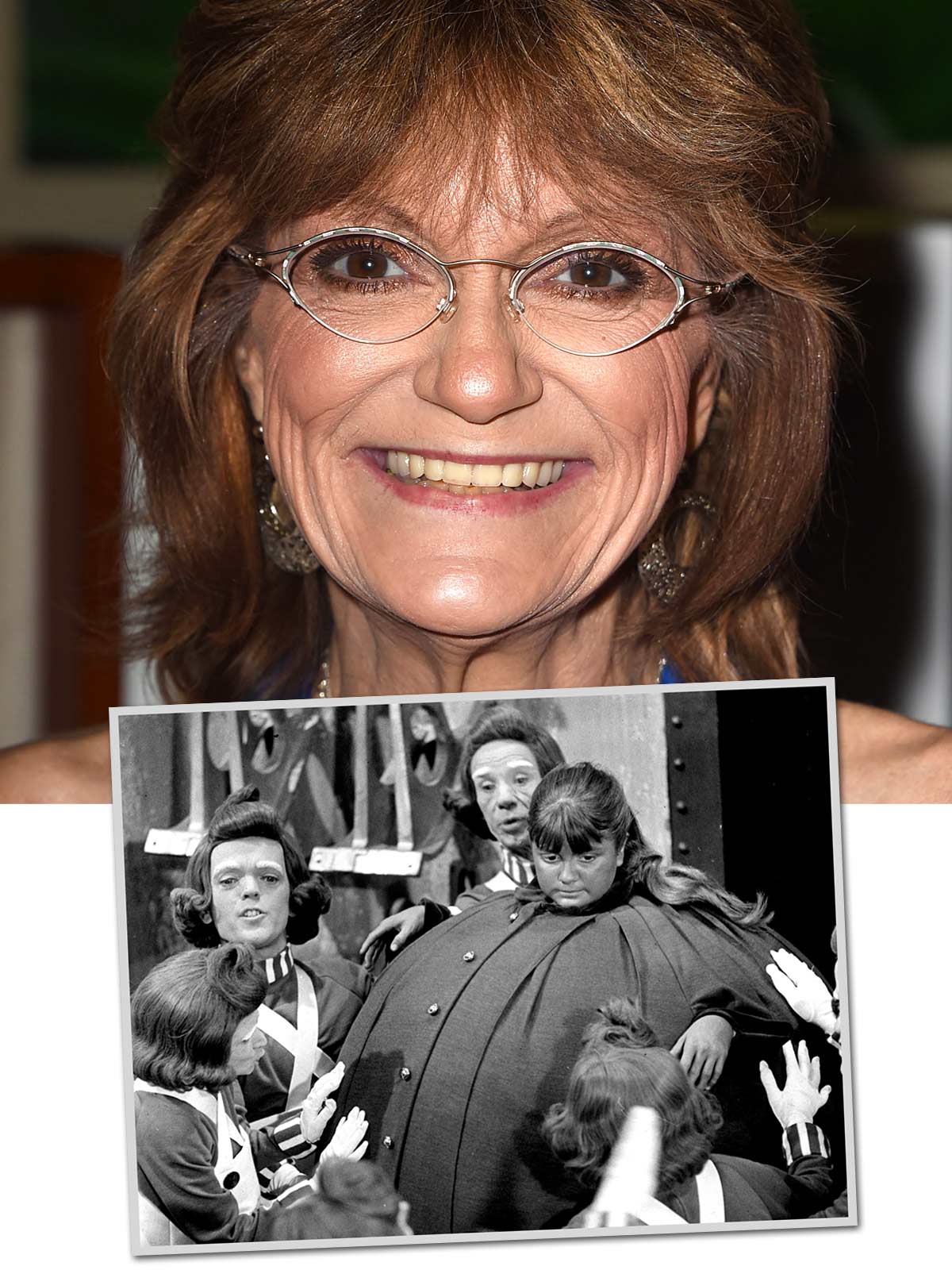 Denise Nickerson
Willy Wonka and the Chocolate Factory child star
Denise Nickerson played Violet Beauregarde in the 1971 film Willy Wonka & the Chocolate Factory - starring Gene Wilder in the lead role. The character loses out on winning his factory after she is unable to resist a chewing gum meal that turns her into a giant blueberry (pictured).
---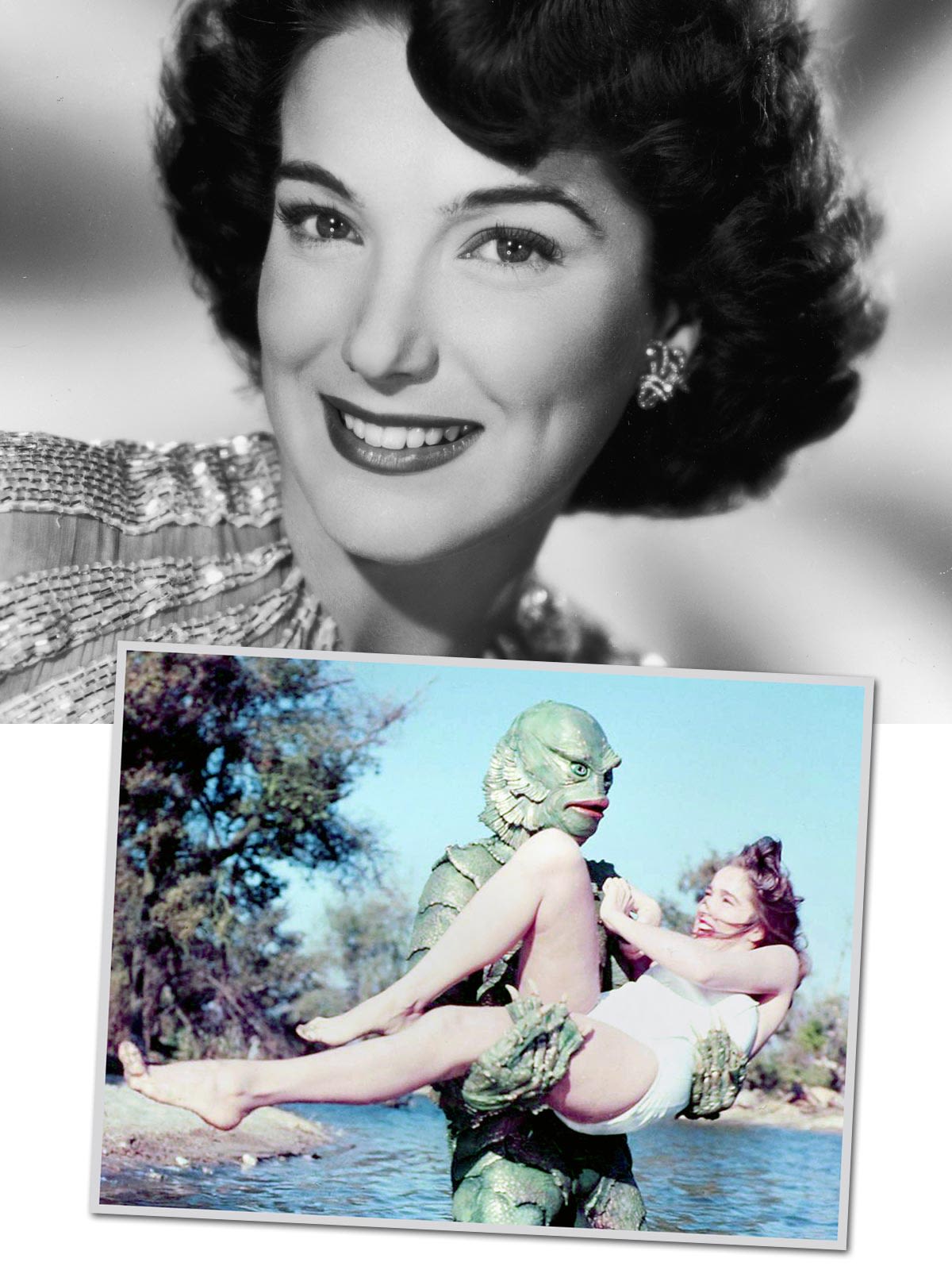 Julie Adams
Creature from the Black Lagoon actress
Julie Adams was the damsel in distress in the 1954 classic monster movie Creature from the Black Lagoon. She also played estate agent Eve Simpson in the TV show Murder, She Wrote - opposite Angela Lansbury - between 1987 and 1993.
---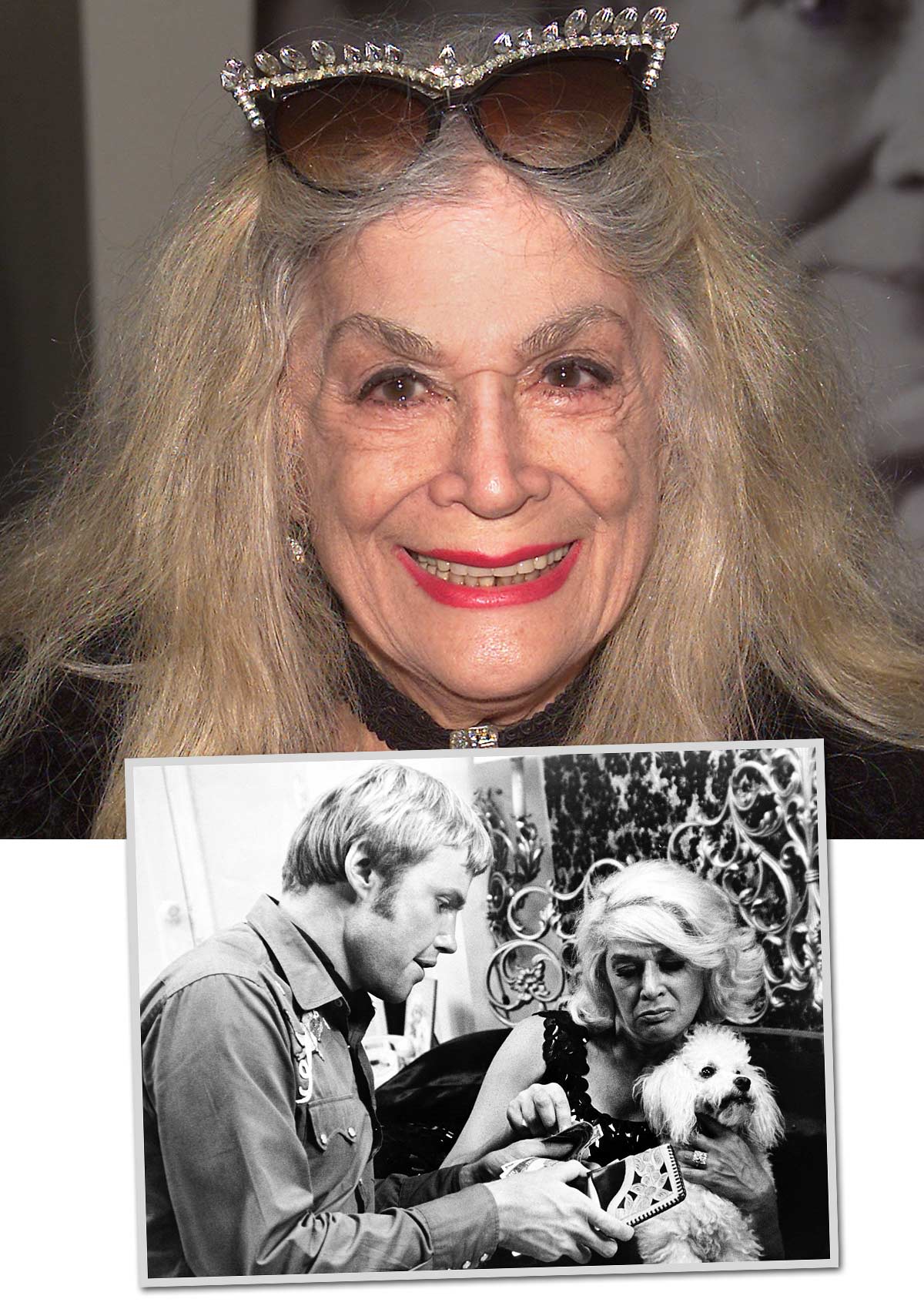 Sylvia Miles
Midnight Cowboy actress and camp icon
Miles earned an Oscar nomination for playing a brassy New Yorker in the 1969 John Schlesinger drama Midnight Cowboy. A role which saw her on screen - alongside aspiring male prostitute Joe Buck, played by Jon Voight - for only six minutes (pictured).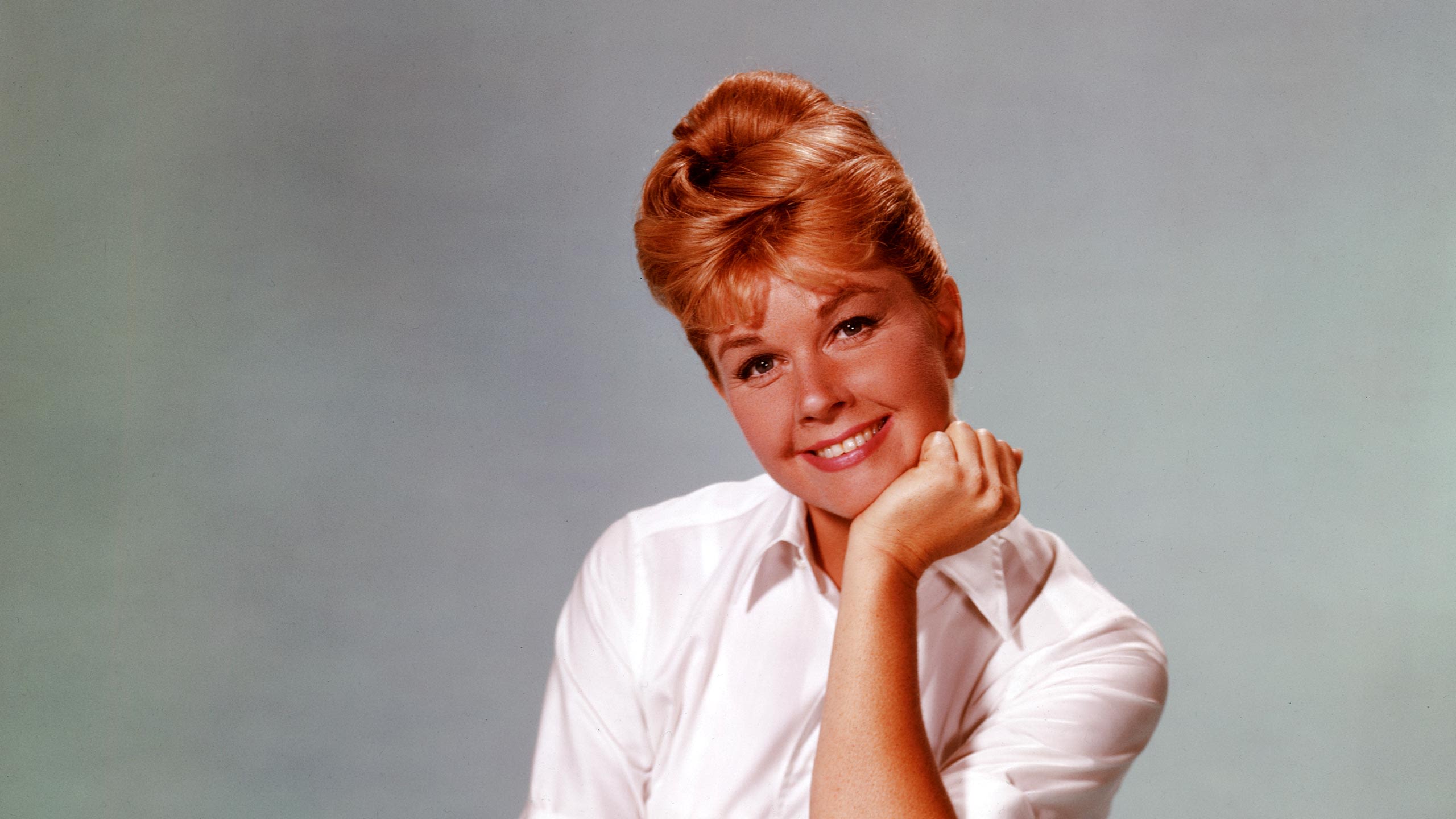 Doris Day
Hollywood legend, America's 'girl next door' 
"My public image is unshakably that of America's wholesome virgin, the girl next door, carefree and brimming with happiness. An image, I can assure you, more make-believe than any film part I ever played. But I am Miss Chastity Belt and that's all there is to it."
- Doris Day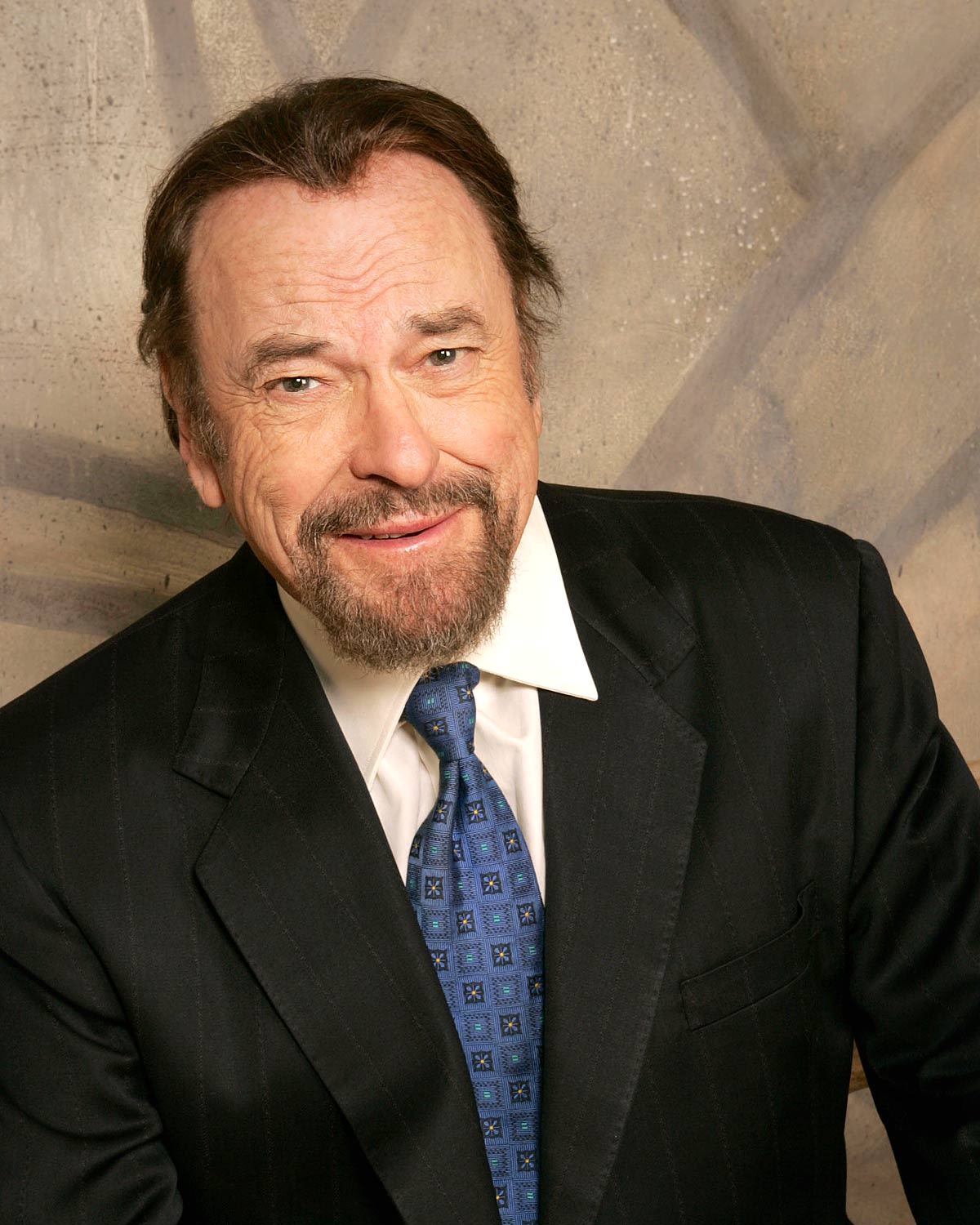 Rip Torn
Men in Black actor
A character actor with a seven-decade career, he is perhaps best known for playing Zed in the first two Men in Black films. He also won an Emmy in 1996 for playing Artie, Larry Sanders' irascible producer, in Garry Shandling's sitcom The Larry Sanders Show. 
---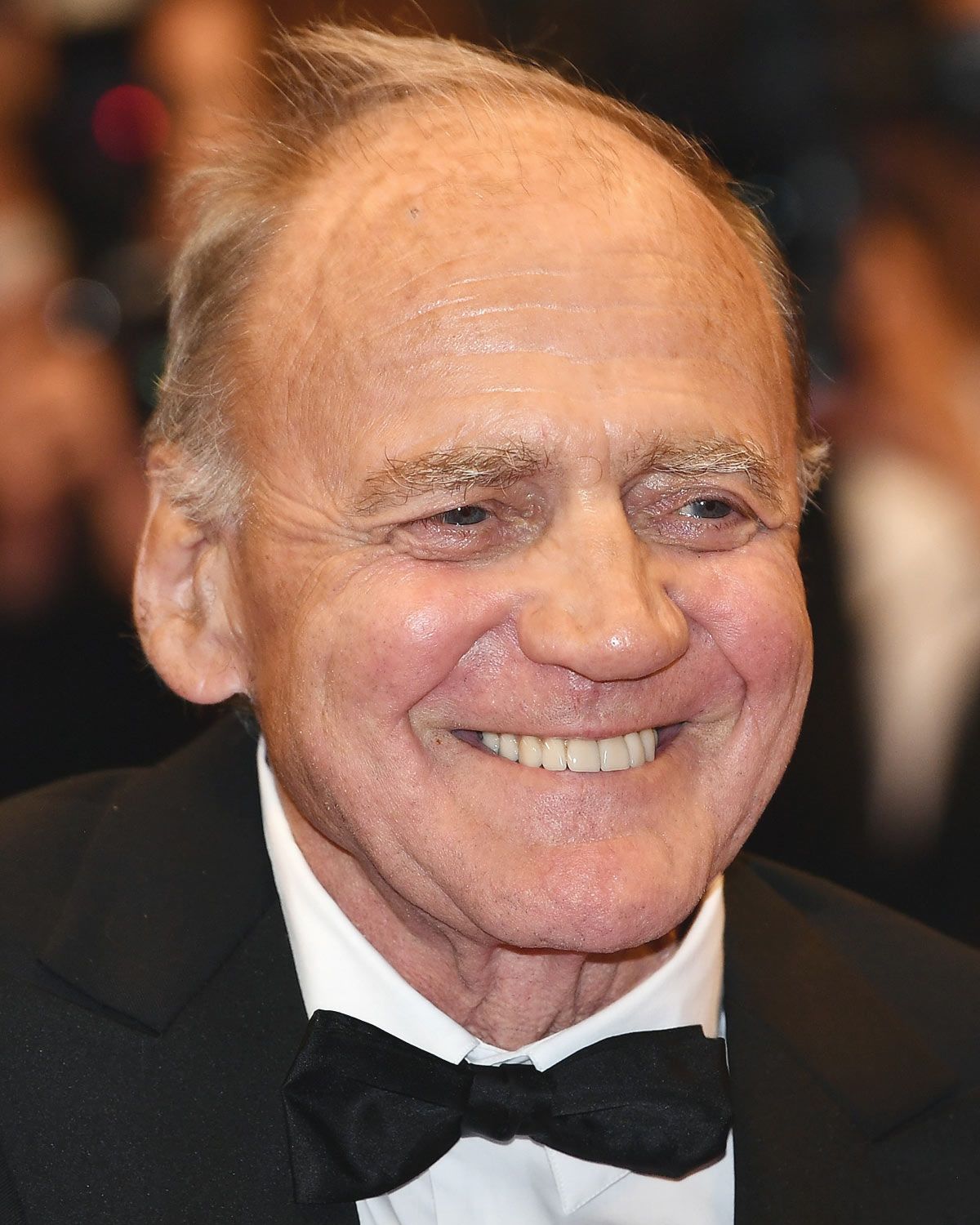 Bruno Ganz
Hitler actor who spawned a thousand memes
The Swiss actor was a star of German-language cinema and theatre - but also had roles in English-language films, including The Reader and The Manchurian Candidate. But he will be best remembered for playing Adolf Hitler in the 2004 film Downfall. One particular scene depicting the German leader in apoplectic fury became a meme and spawned thousands of parodies online.
---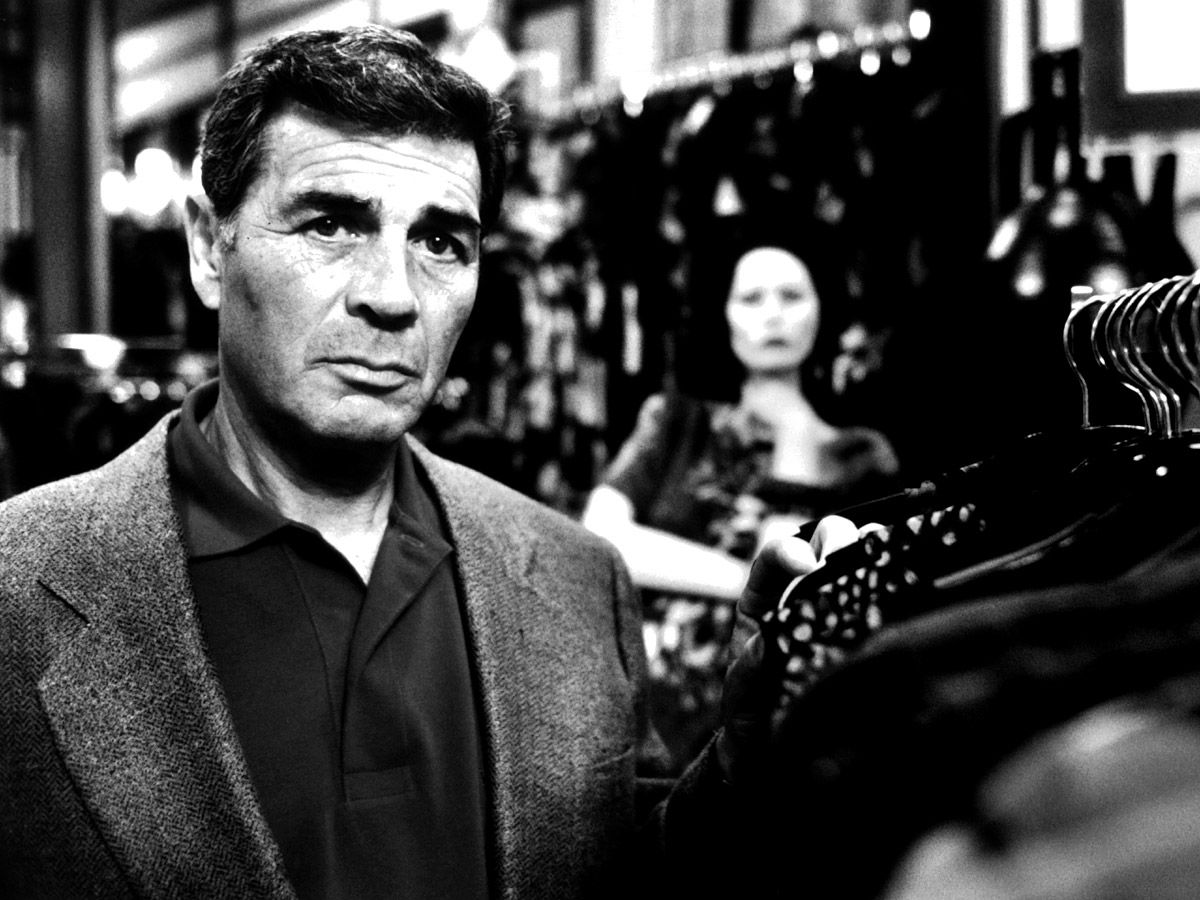 Robert Forster
Jackie Brown actor
Forster was nominated for an Oscar for playing Max Cherry in Quentin Tarantino's 1997 film Jackie Brown – in which he starred alongside Pam Grier, Samuel L Jackson and Robert de Niro. He also appeared in the Breaking Bad TV series as well as David Lynch's Mulholland Drive and Twin Peaks.
---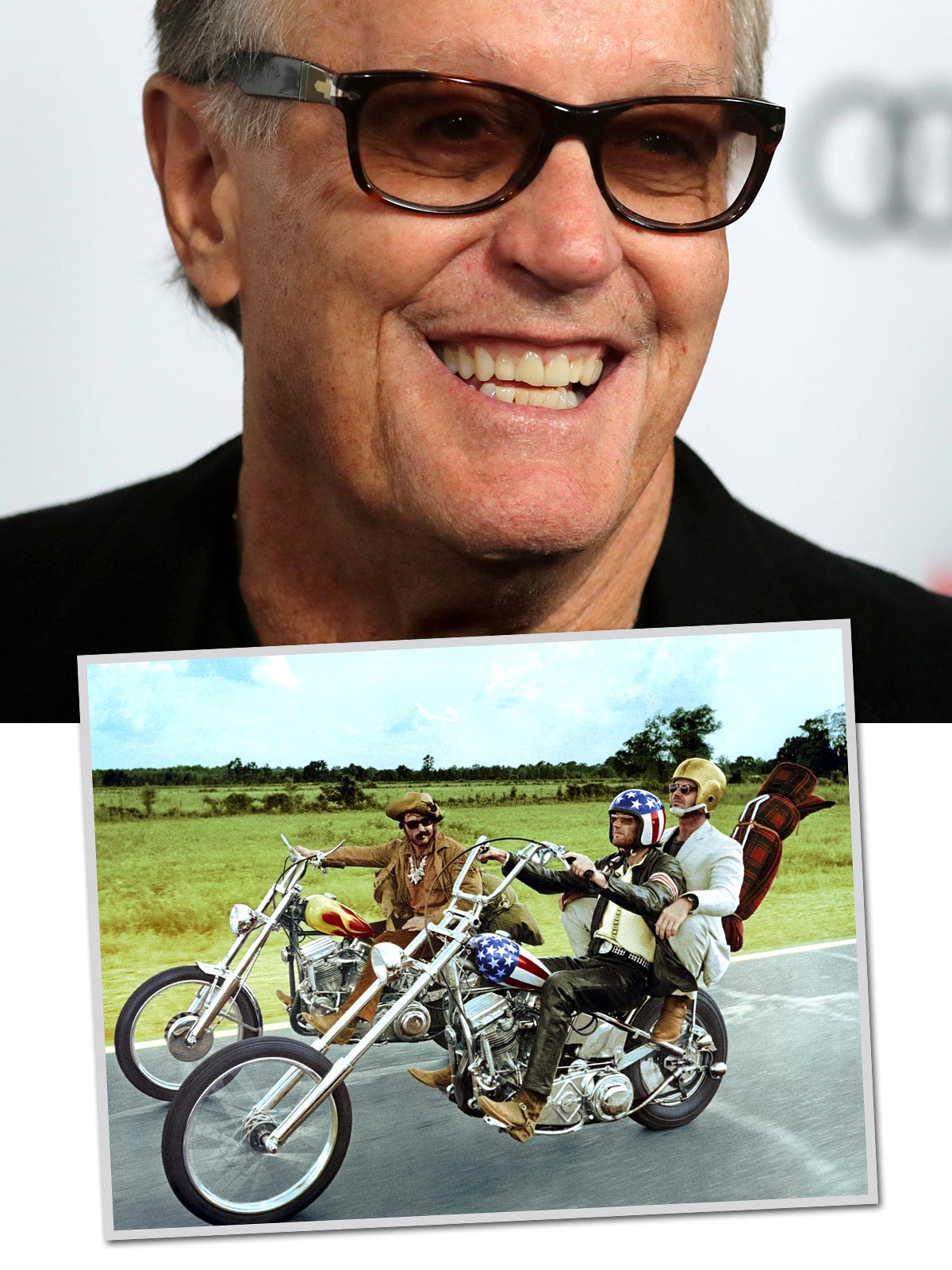 Peter Fonda
Easy Rider actor
Star, co-writer and producer of the 1969 film Easy Rider (pictured). Fonda played a biker in the film, appearing alongside Dennis Hopper and a young Jack Nicholson. The film became a cult classic and earned Fonda an Academy Award nomination for Best Original Screenplay. Peter Fonda was part of a veteran Hollywood family. As well as being the brother of Jane Fonda, he was also the son of actor Henry Fonda, and father to actress Bridget.
---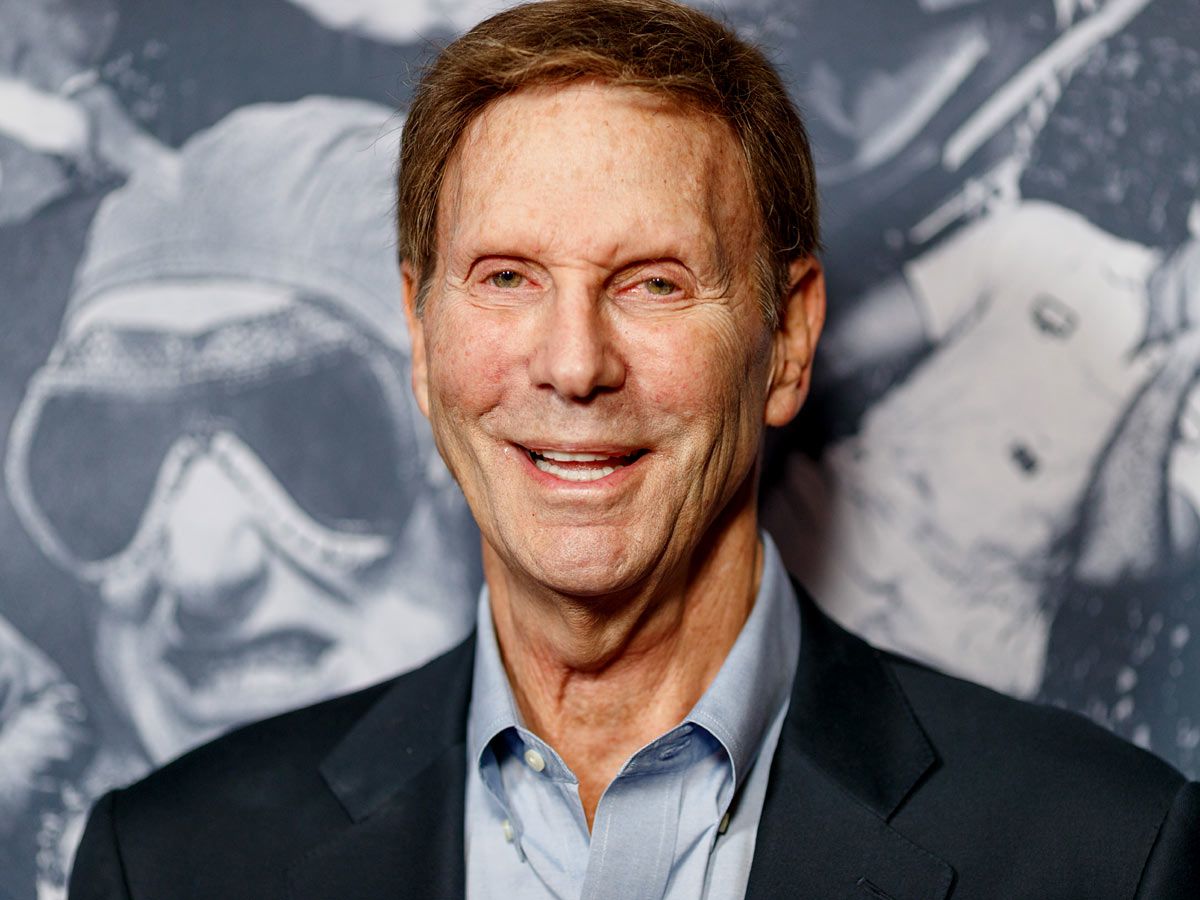 Bob Einstein
Curb Your Enthusiasm comedy actor
Einstein was most famous for the role of Marty Funkhouser in the HBO satirical comedy Curb Your Enthusiasm. He also won fans portraying Larry Middleman in the third season of Arrested Development, and in Hollywood heist caper Ocean's Thirteen, where he played Matt Damon's con artist father.
---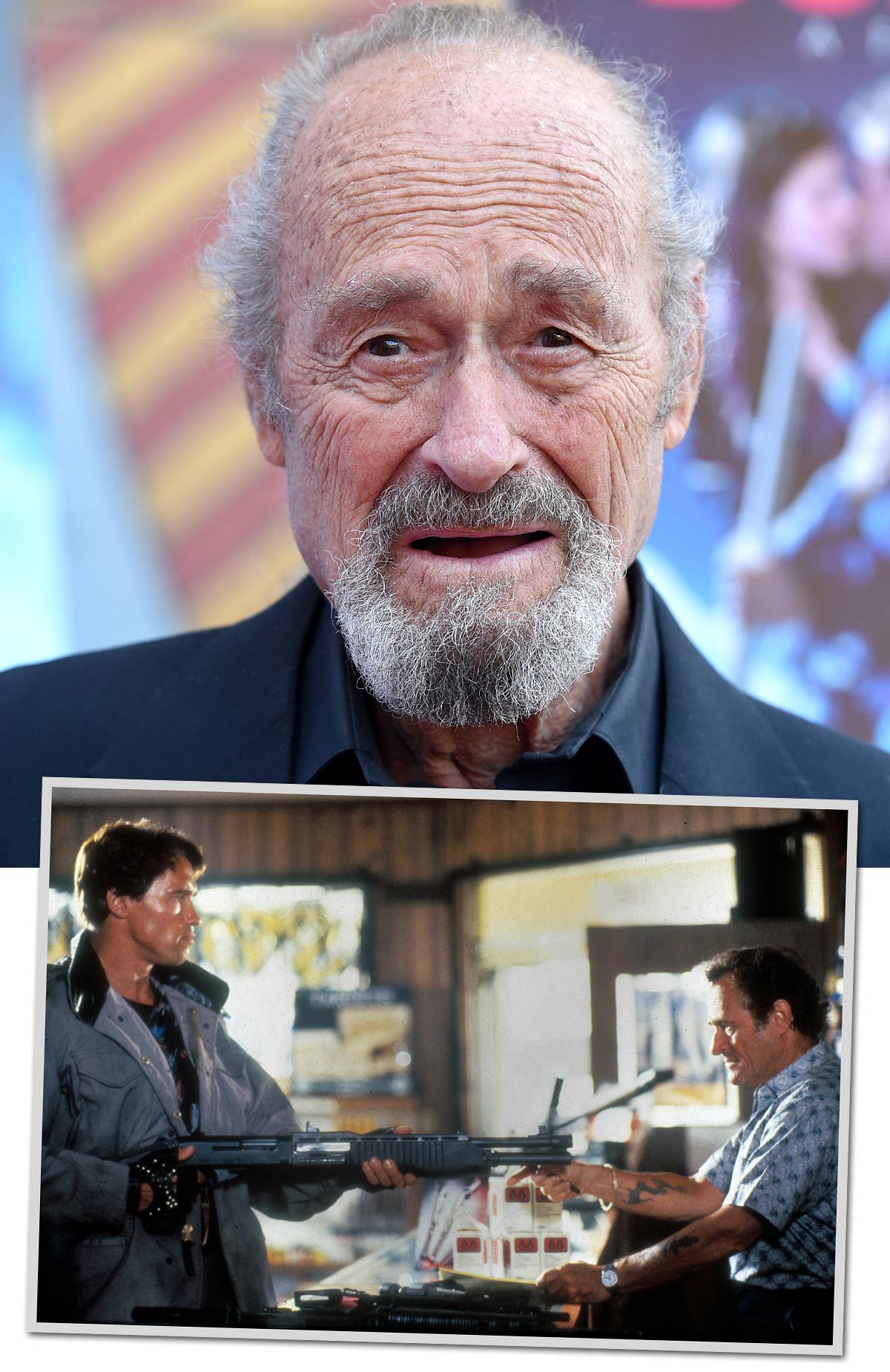 Dick Miller
Veteran actor
Best known for his role as Murray Futterman in the 1984 film Gremlins, Miller made hundreds of screen appearances during a career that spanned six decades. His first role was in Roger Corman's 1955 western Apache Woman. The US actor went on to appear in films like The Terminator (pictured), Piranha and the original 1960 version of The Little Shop of Horrors.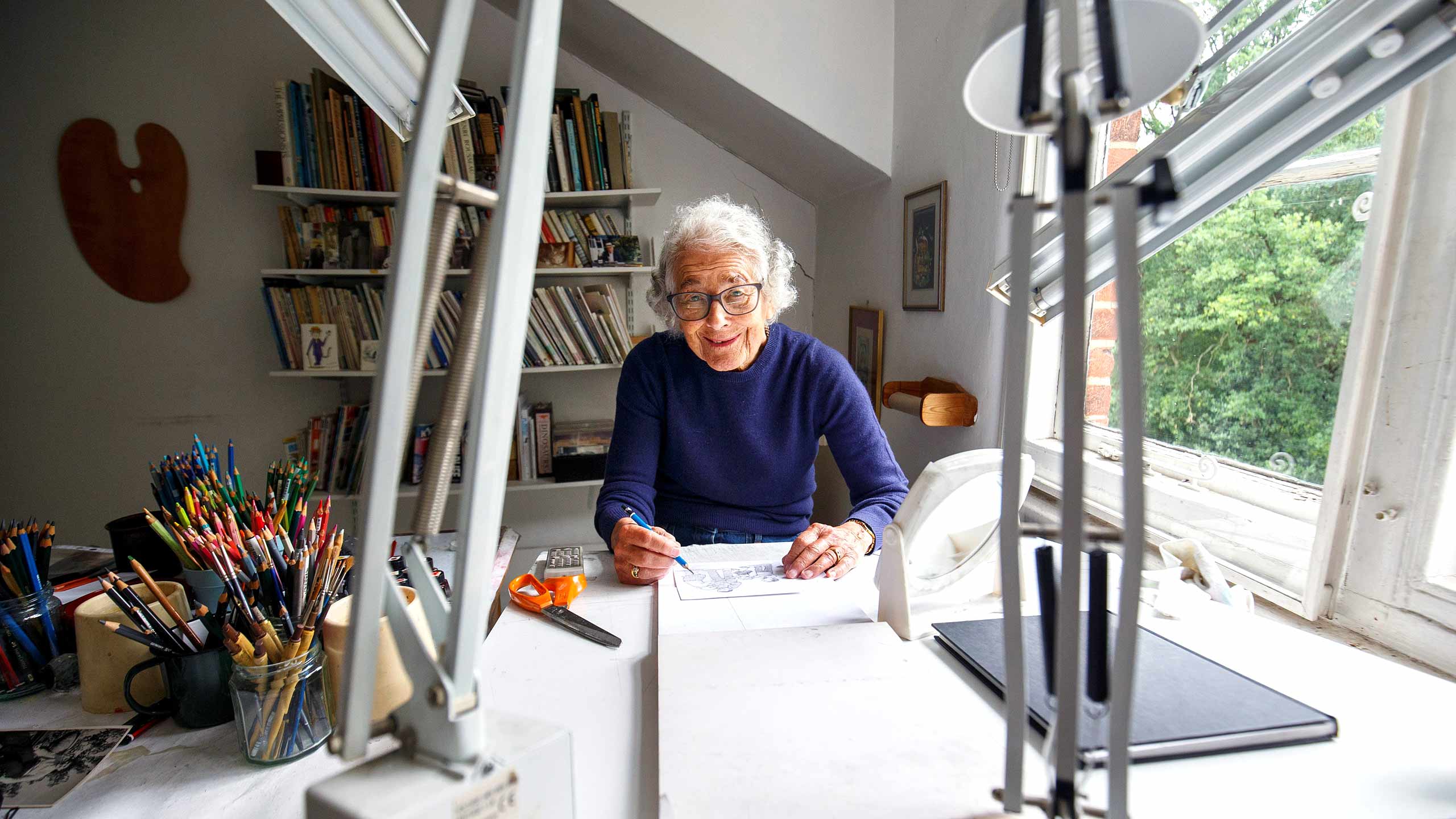 Judith Kerr
Children's author - wrote The Tiger Who Came To Tea 
"I think of the business of the Holocaust, and the one and a half million children who didn't get out as I got out, in the nick of time - I think about them almost every day now, because I've had such a happy and fulfilled life and they'd have given anything to have had just a few days of it. And I hope I've not wasted any of it. I try to get the good of every bit of it because I know they would have done if they'd had the chance."
- Judith Kerr, speaking on BBC Radio 4's Desert Island Discs in 2004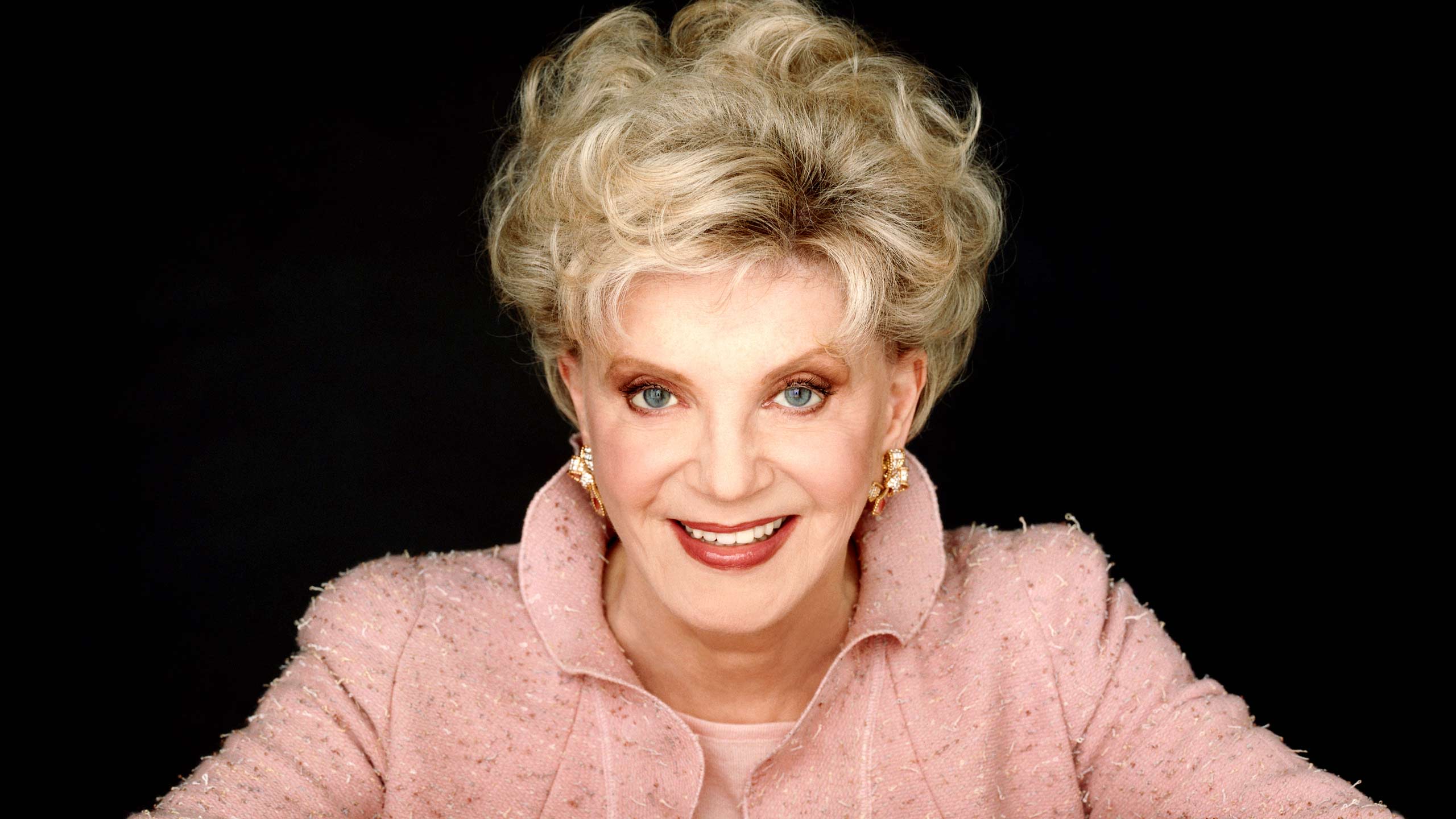 Judith Krantz
Author who found success writing about 'sex and shopping'
"If you're going to write a good erotic scene, you have to go into details. I don't believe in thunder and lightning and fireworks exploding. I think people want to know what's happening."
- Judith Krantz speaking to the Los Angeles Times in 1990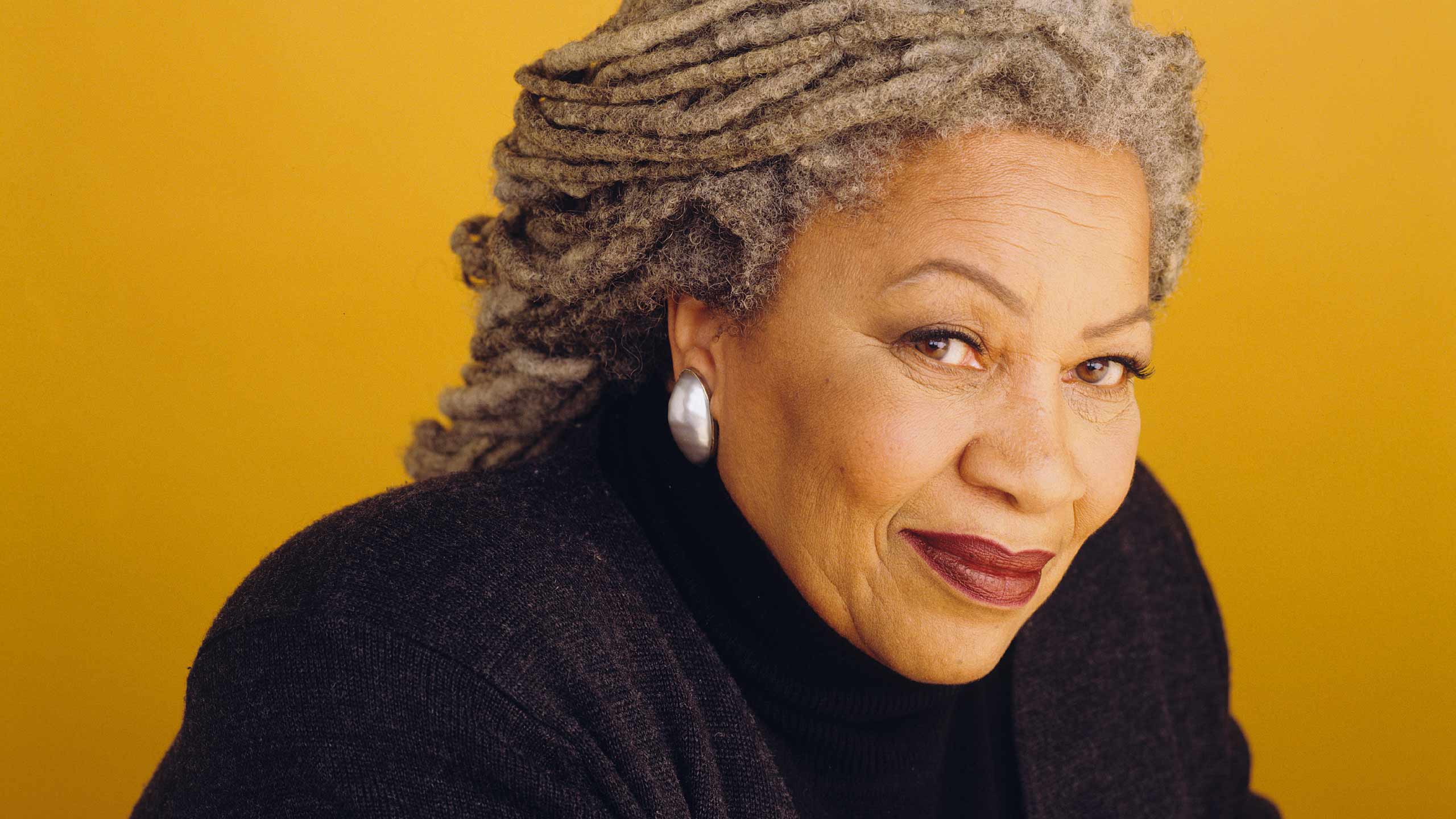 Toni Morrison
Only black woman to win the Nobel Prize in Literature
"When I began, there was just one thing that I wanted to write about, which was the true devastation of racism on the most vulnerable, the most helpless unit in the society - a black female and a child."
-  Toni Morrison, in an interview with the Observer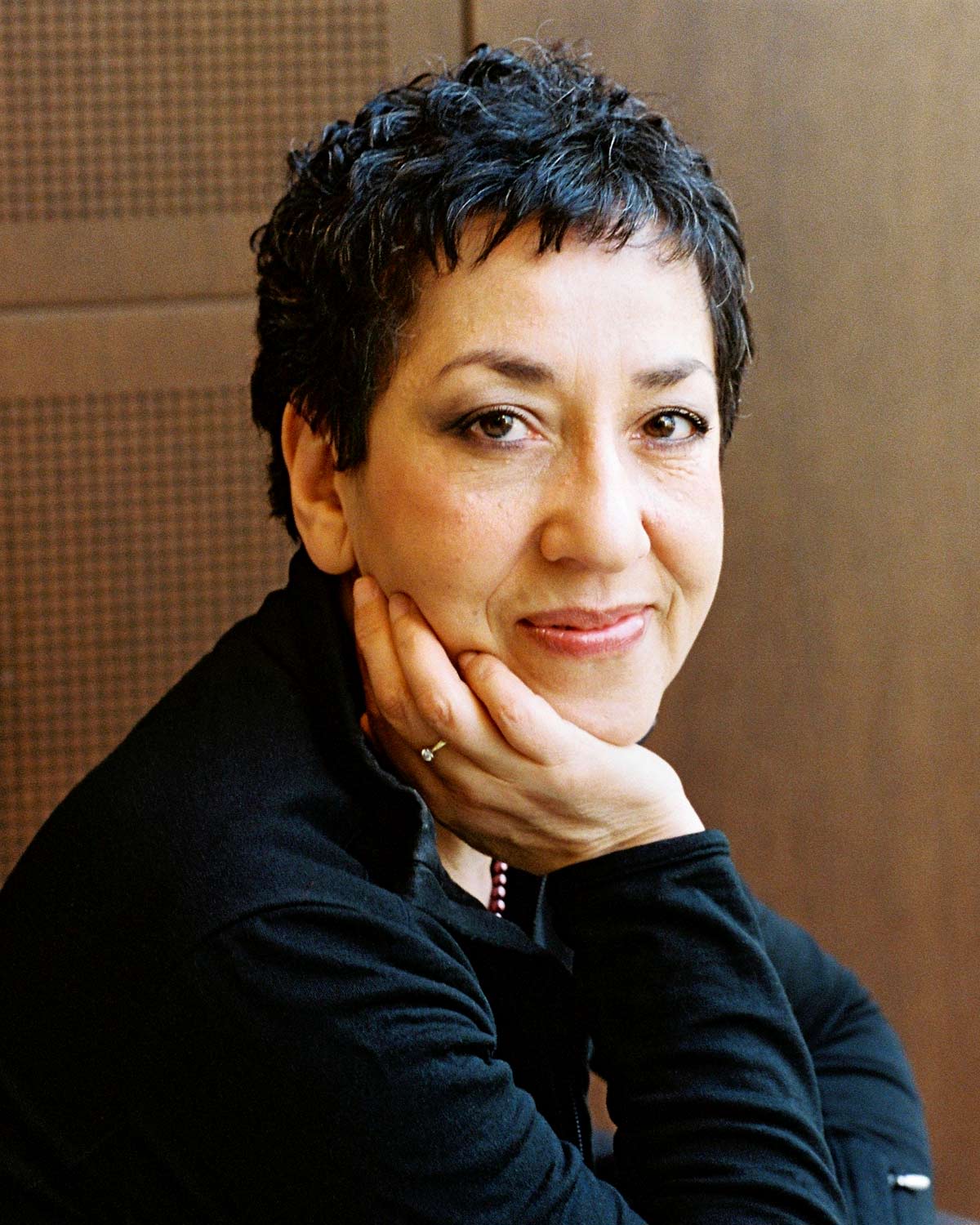 Andrea Levy
Author who told the stories of the Windrush generation with humour and compassion
Best known for Small Island and The Long Song, Levy's books chart the experiences - and disappointments - of the first Caribbean immigrants and their children. Her Jamaican father, Winston, was aboard the Empire Windrush, the first ship to dock at Tilbury in 1948. She brought ignored and forgotten stories back to public consciousness.
---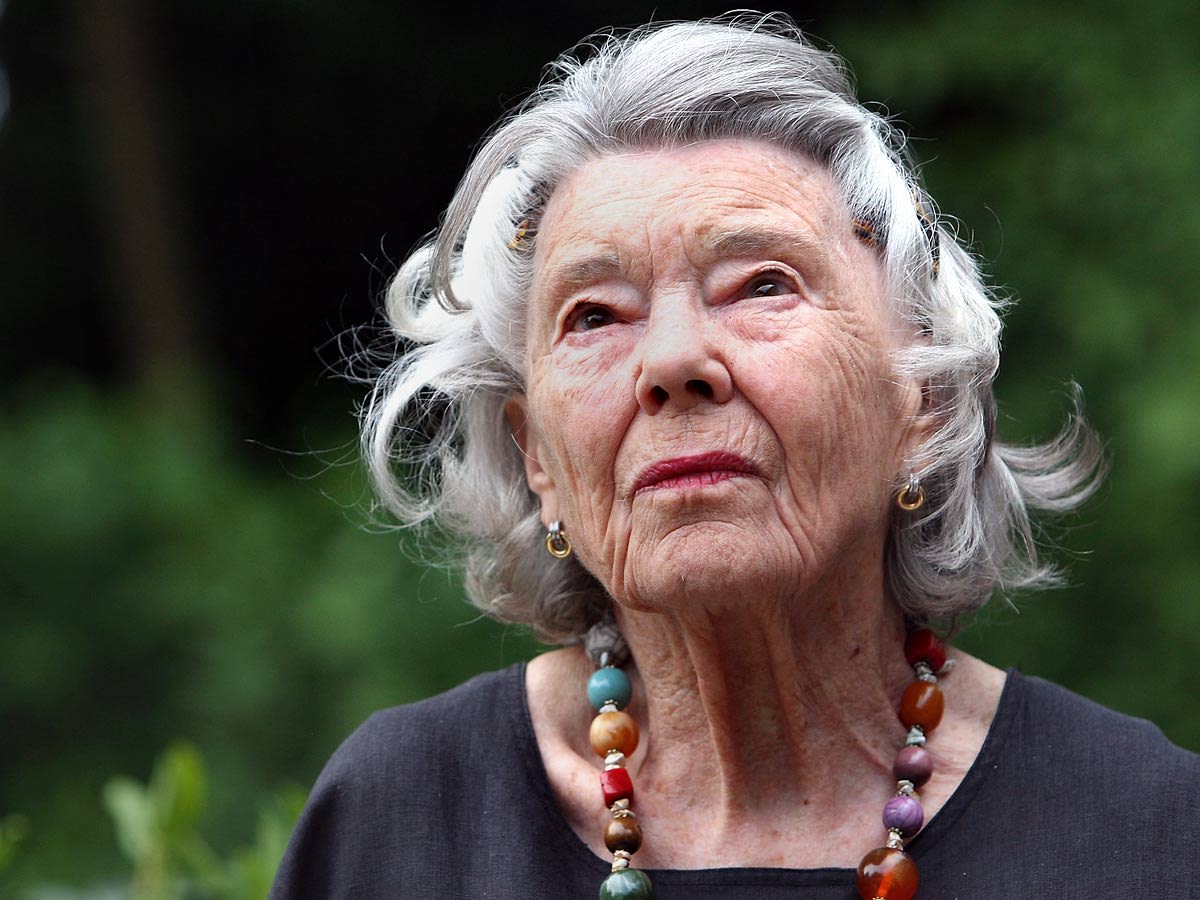 Rosamunde Pilcher
Shell Seekers author 
The novelist penned nearly 30 romance and women's fiction books between 1949 and 2000. The Shell Seekers - published in 1988 - centres on Penelope Keeling, an elderly British woman who reflects on her life and her relationships with her adult children. The book won her international recognition and sold more than five million copies worldwide.
---
Diana Athill
Writer and editor
Athill was best known for working with authors including Margaret Atwood, Philip Roth and VS Naipaul. She was also an author in her own right, releasing accounts of her childhood in Norfolk and life in publishing. Athill won the Costa biography award at the age of 91, making her the oldest-ever winner in the award's history. She picked up the prize for her 2008 book Somewhere Towards The End, which examined her life in old age.
---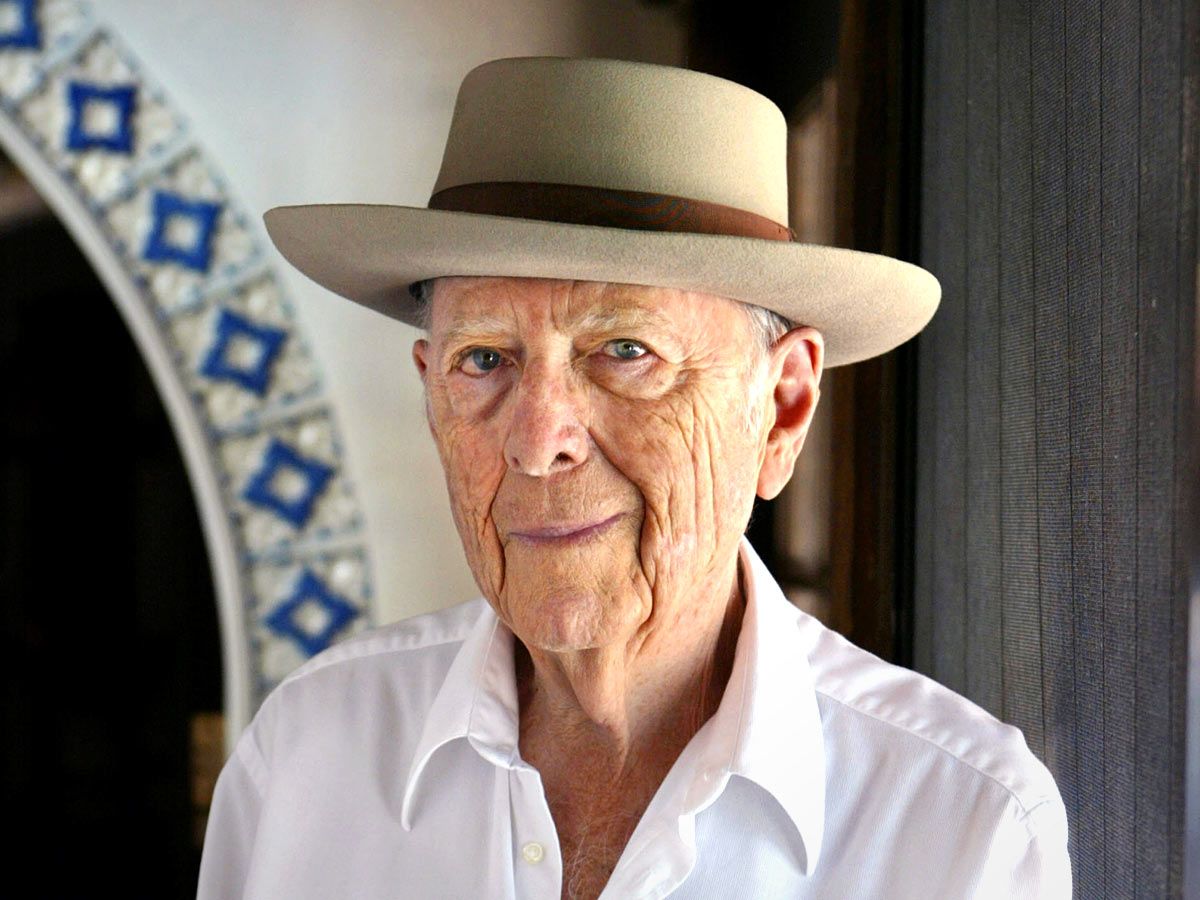 Herman Wouk
Pulitzer Prize-winning author
Best known for historical fiction, the American novelist wrote the 1951 book The Caine Mutiny – which won a Pulitzer Prize. The story, set on a US destroyer in the Pacific during World War Two, explores the moral complexities of wartime and the human consequences.
---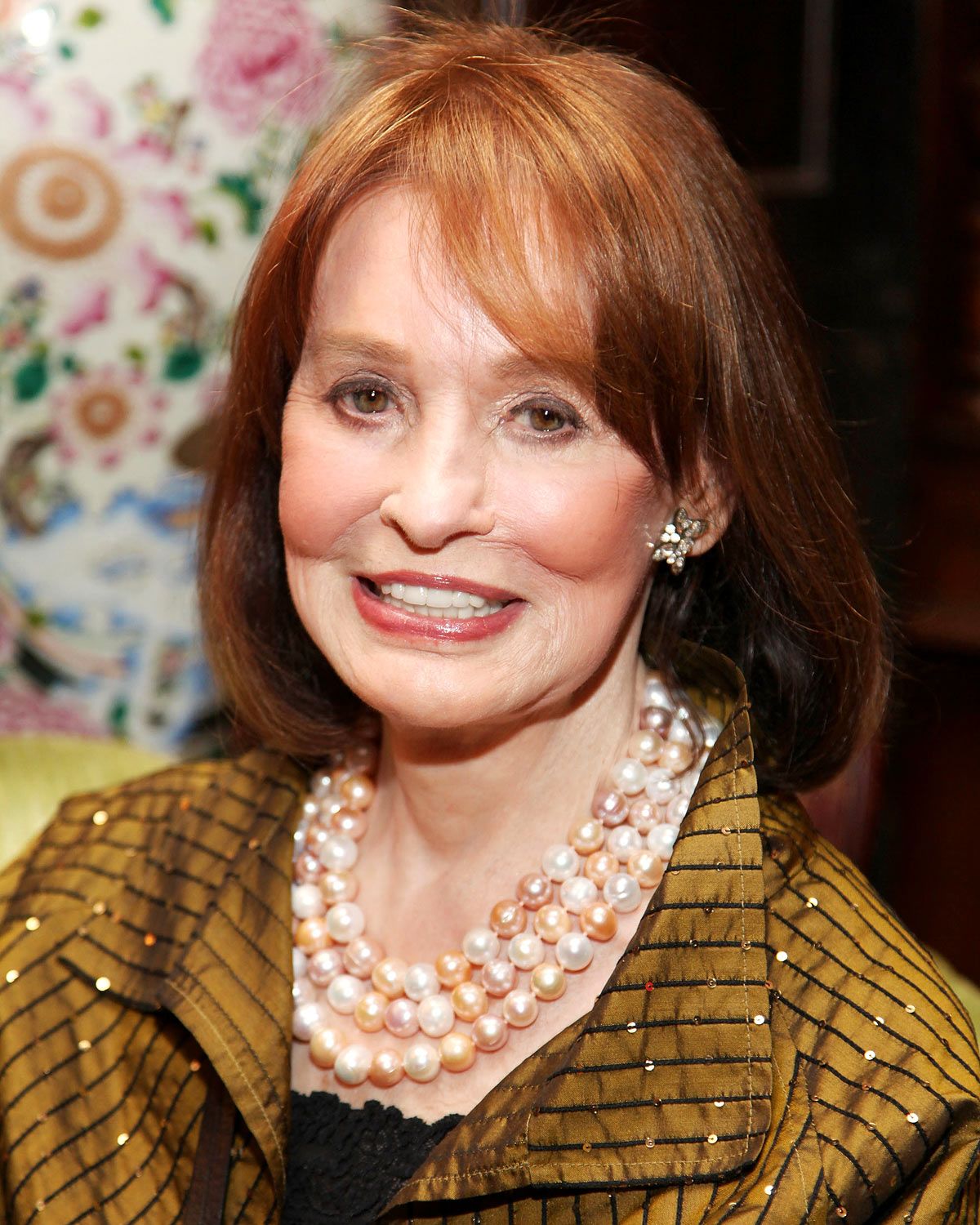 Gloria Vanderbilt
US fashion icon and heiress
Known as the "poor little rich girl" she was the great-great-granddaughter of Cornelius Vanderbilt, a 19th Century tycoon. The socialite made her name in the 1970s and 1980s as a designer jeans pioneer.
---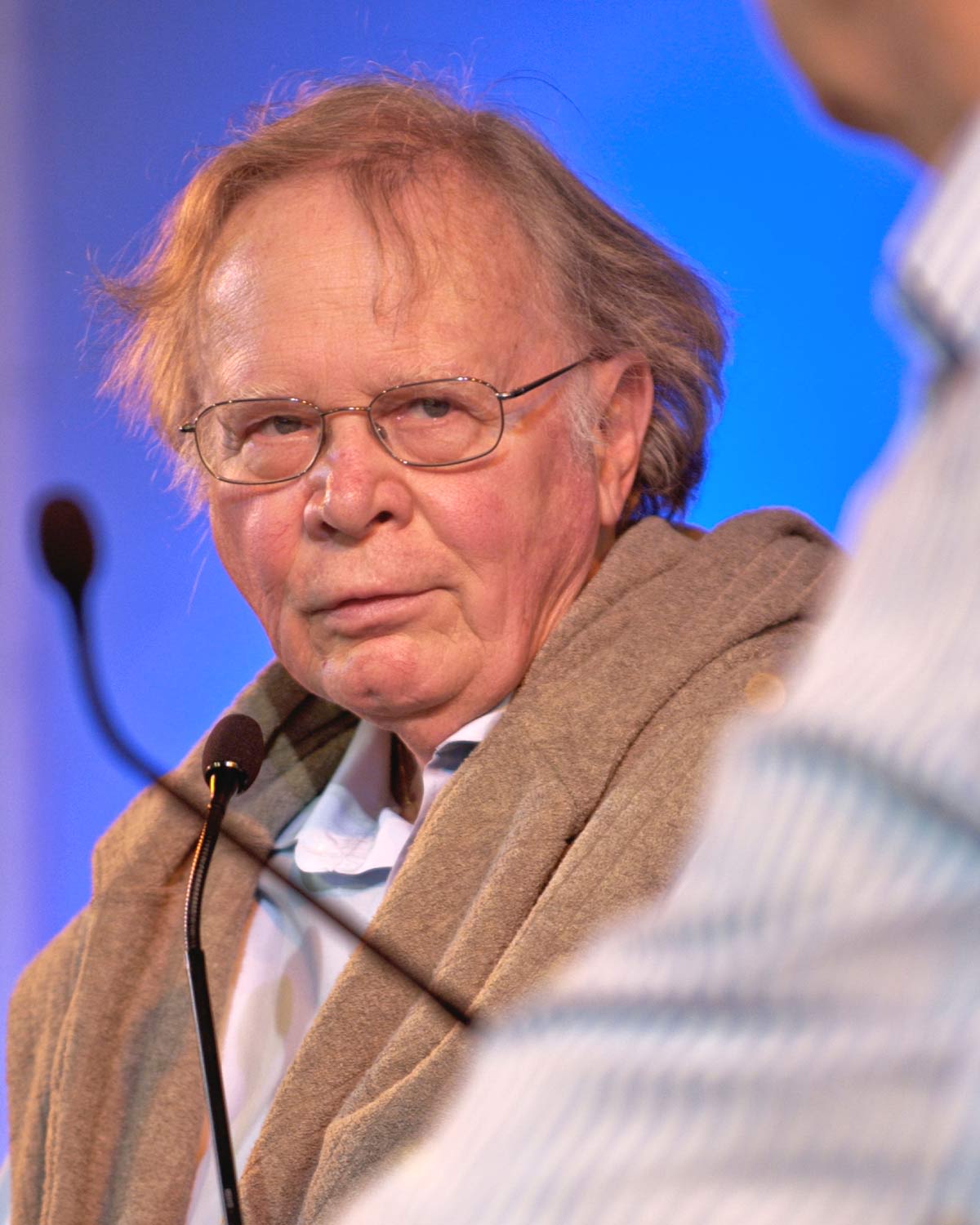 Wallace Broecker
'Grandfather of climate science'
Broecker helped popularise the term "global warming" and was one of the first scientists to connect emissions of CO2 to rising temperatures. In a 1975 study, he argued that the planet was then experiencing what he believed was a 40-year cooling cycle that would soon end – and that the signal of human-induced warming would soon be evident. Just a year later, in 1976, temperatures started to go up, and have gone up since, along the lines he predicted.
---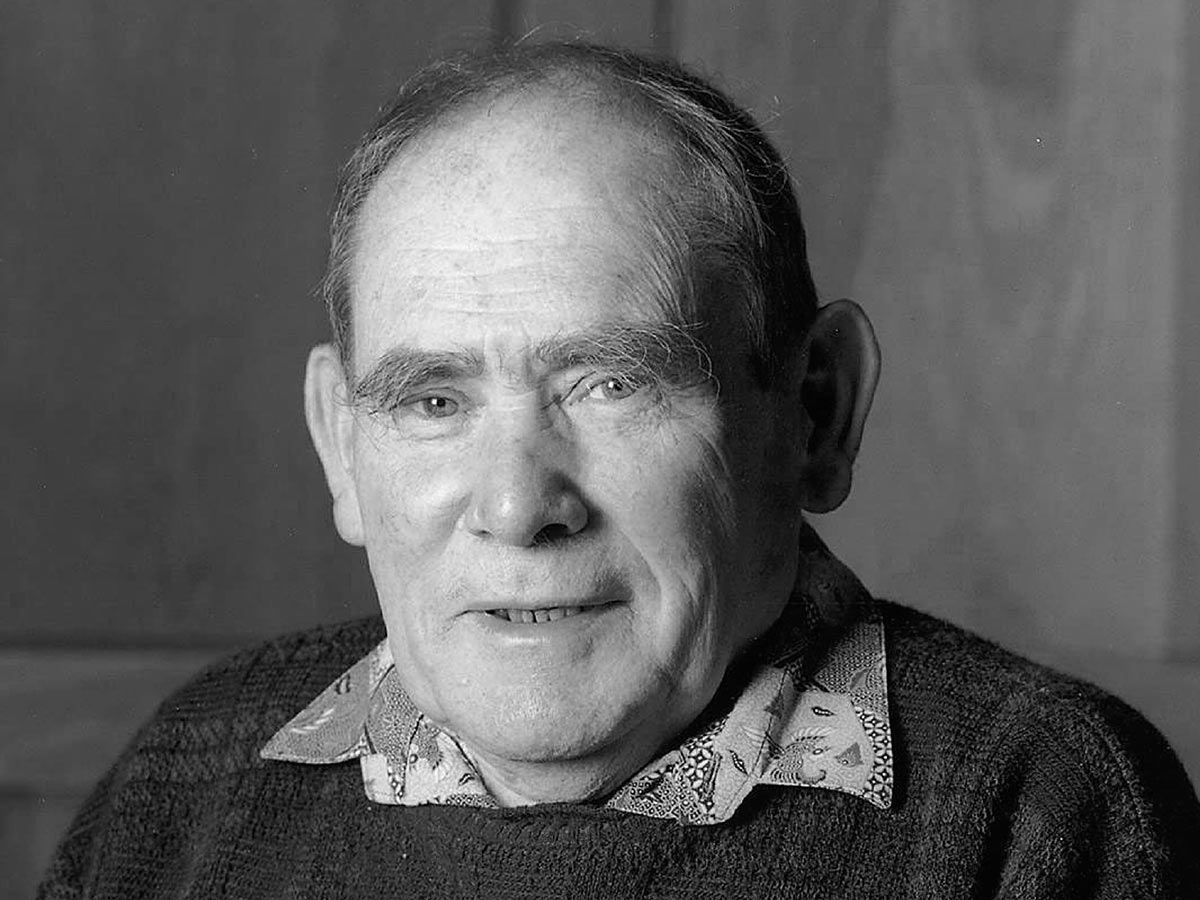 Sydney Brenner
Molecular biology pioneer
One of the giants of 20th Century science, the South African of Lithuanian descent made many pioneering discoveries in the field of molecular and developmental biology. He won a Nobel Prize in 2002 for his work with the tiny roundworm Caenorhabditis elegans, which is now widely used by researchers as a model to test the fundamentals of how all living organisms work. Brenner also made big contributions to the understanding of DNA - or deoxyribonucleic acid - the long molecule that contains each person's unique genetic code.
---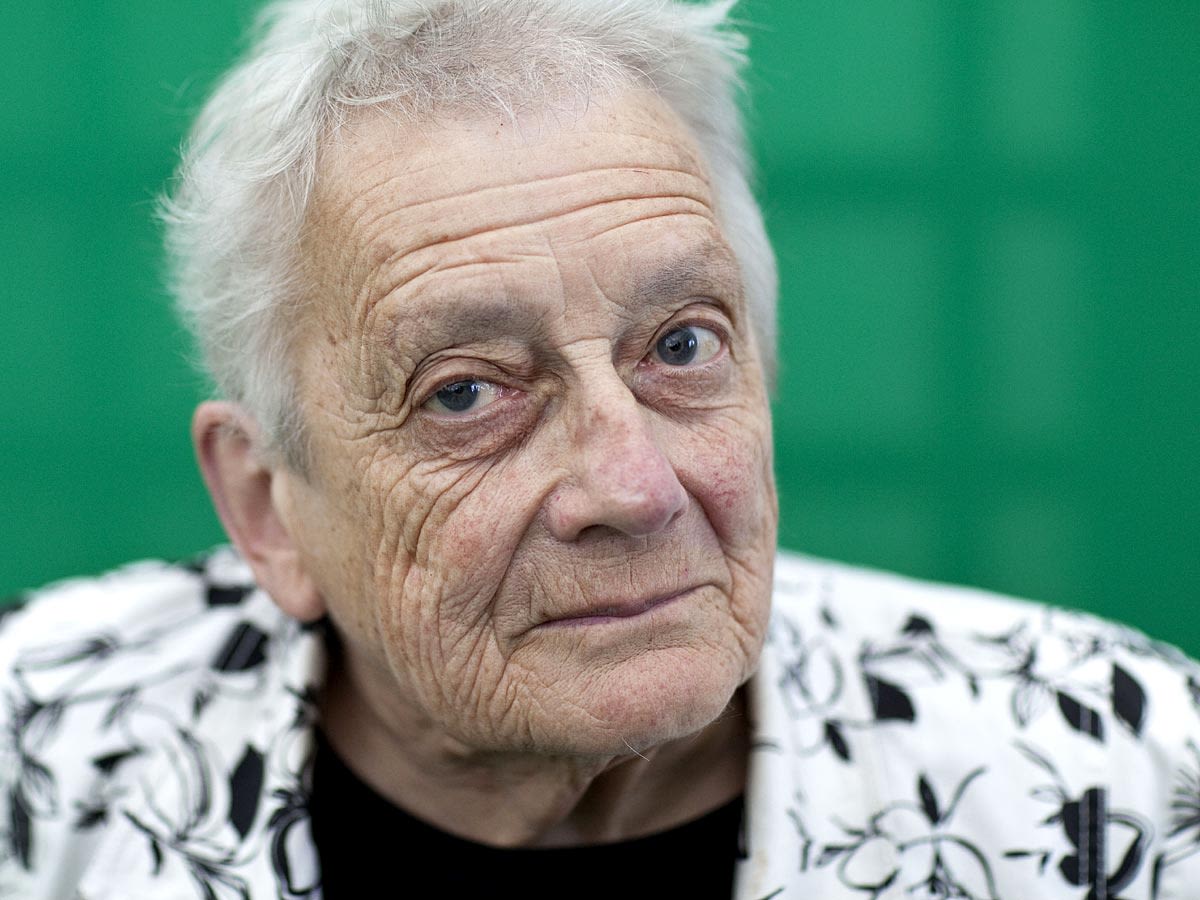 Baroness Warnock
Philosopher and IVF ethics pioneer 
Mary Warnock will be best remembered for her government report which balanced the rights of the embryo with the rights of infertile couples. It led to the creation of the UK's Human Fertilisation and Embryology Authority (HFEA) in 1991 - which regulates fertility treatments. It is a model that has been used across the world, paving the way for the development of a treatment that is thought to have led to the birth of eight million IVF babies.
---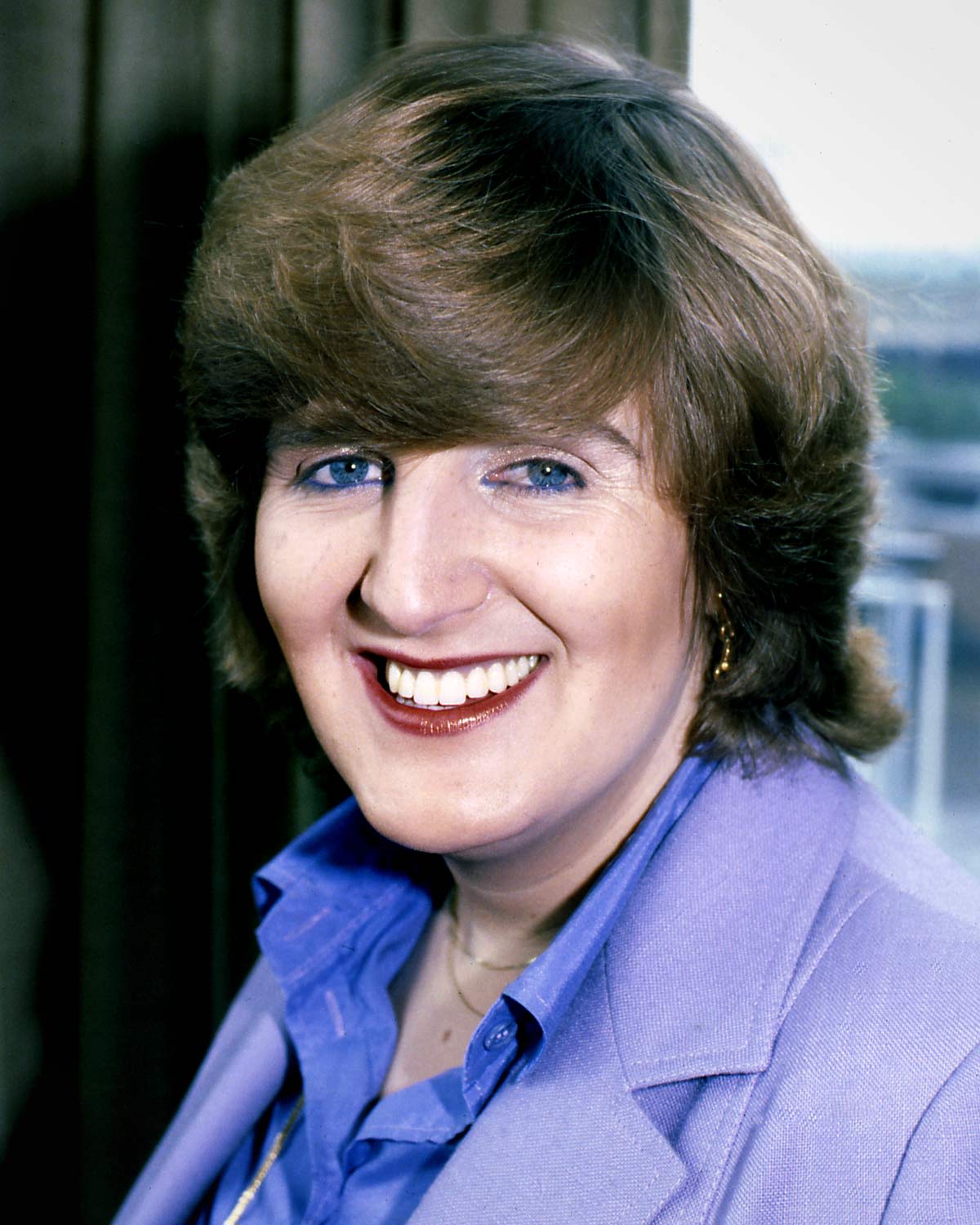 Julia Grant
Transgender 'pioneer' 
The first trans woman to share her story on primetime British TV. She rose to prominence after appearing in the 1979 BBC documentary, A Change Of Sex. The BBC Two show, and its four follow-ups, told the story of her transition. David Pearson, who directed the series, described her as a "pioneer" who helped start "a huge change in public attitudes towards trans people".
---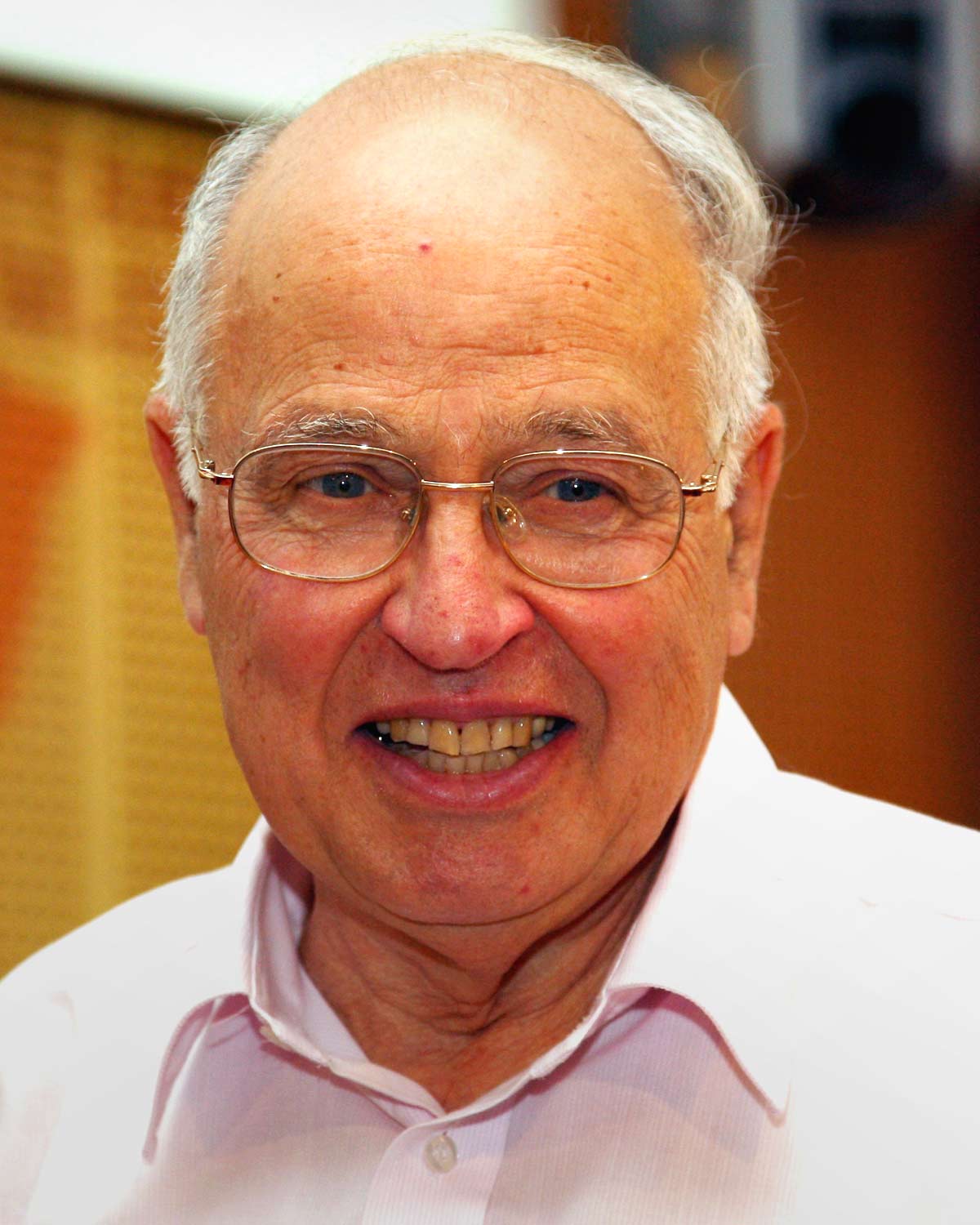 Sir Michael Atiyah
One of the world's foremost mathematicians
Working at Cambridge University until his retirement, Prof Sir Michael Atiyah made outstanding contributions to geometry and topology. He was a recipient of the highest honour in mathematics, a Fields Medal. After his death, his brother Joe told BBC News: "He has been described to me by more than one professor of mathematics as the best mathematician in this country since Sir Isaac Newton."
---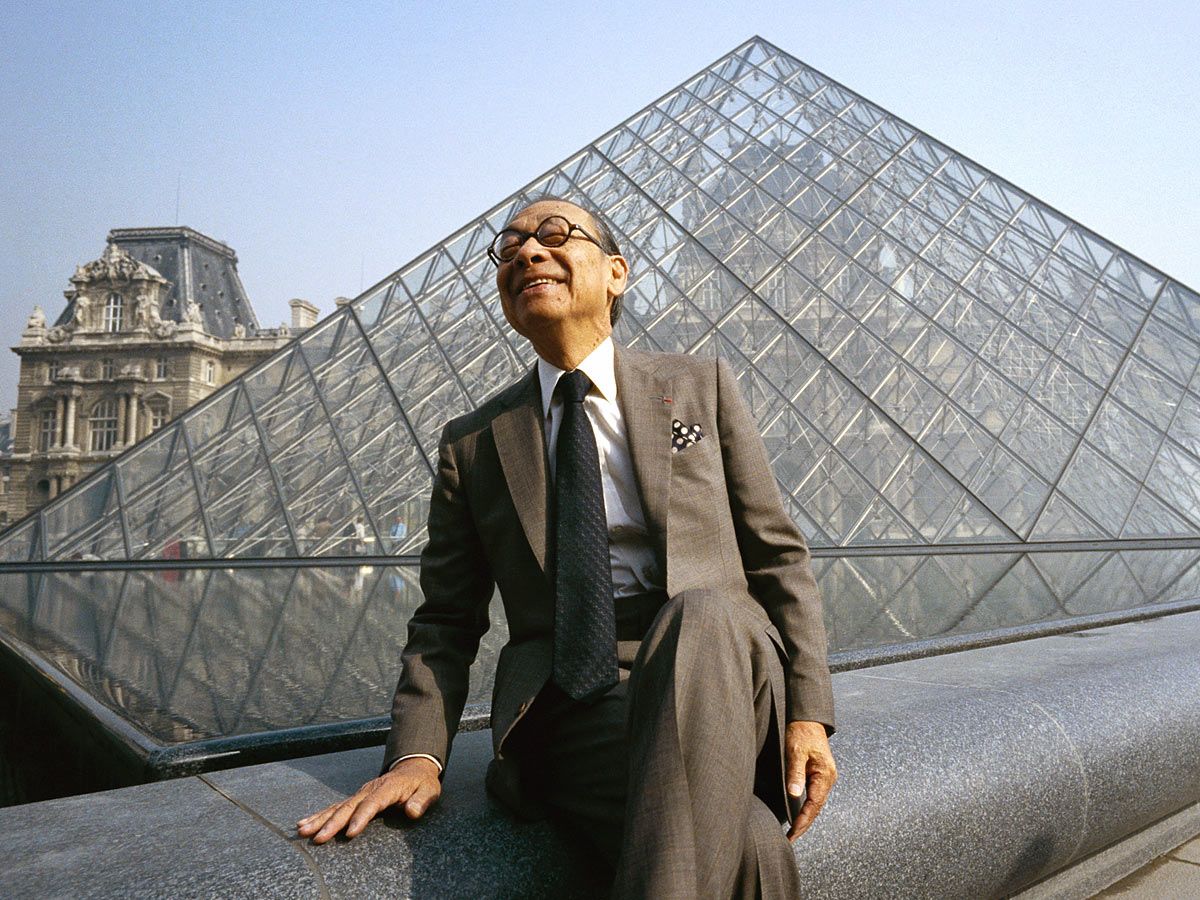 I M Pei
Louvre pyramid architect
Pei sparked controversy for his pyramid at the Louvre Museum – but the glass structure, completed in 1989, is now one of Paris' most famous landmarks. His designs are renowned for their emphasis on precision geometry, plain surfaces and natural light.
---
Lee Iacocca
US car industry legend  
He created the iconic Ford Mustang and saved Chrysler from bankruptcy. He starred in Chrysler TV ads, pointing at viewers and telling them: "If you find a better car, buy it!"
---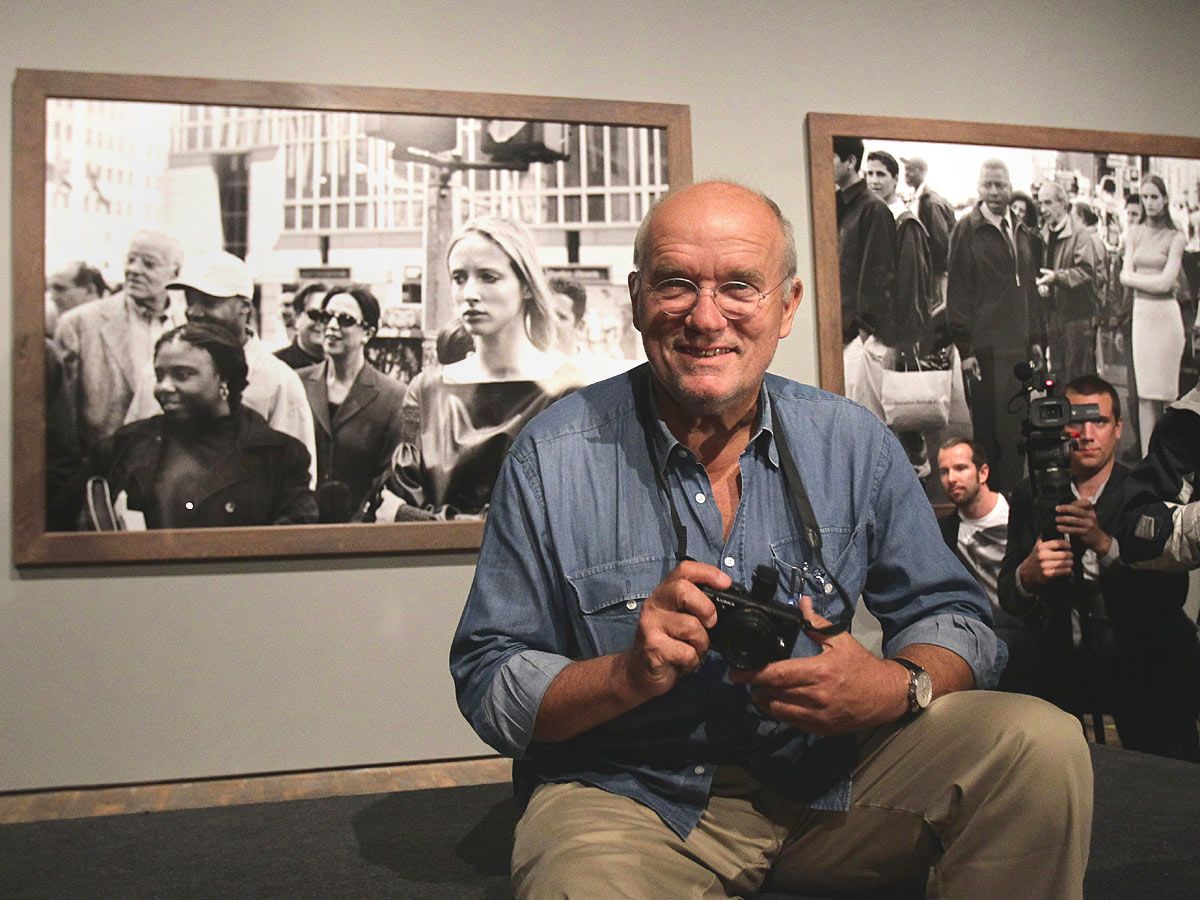 Peter Lindbergh
Fashion photographer
The German photographer's trademark shot was the simple and dramatic black and white portrait. Lindbergh became known for rejecting excessive retouching of images of women, saying: "This should be the responsibility of photographers today, to free women, and finally everyone, from the terror of youth and perfection."
---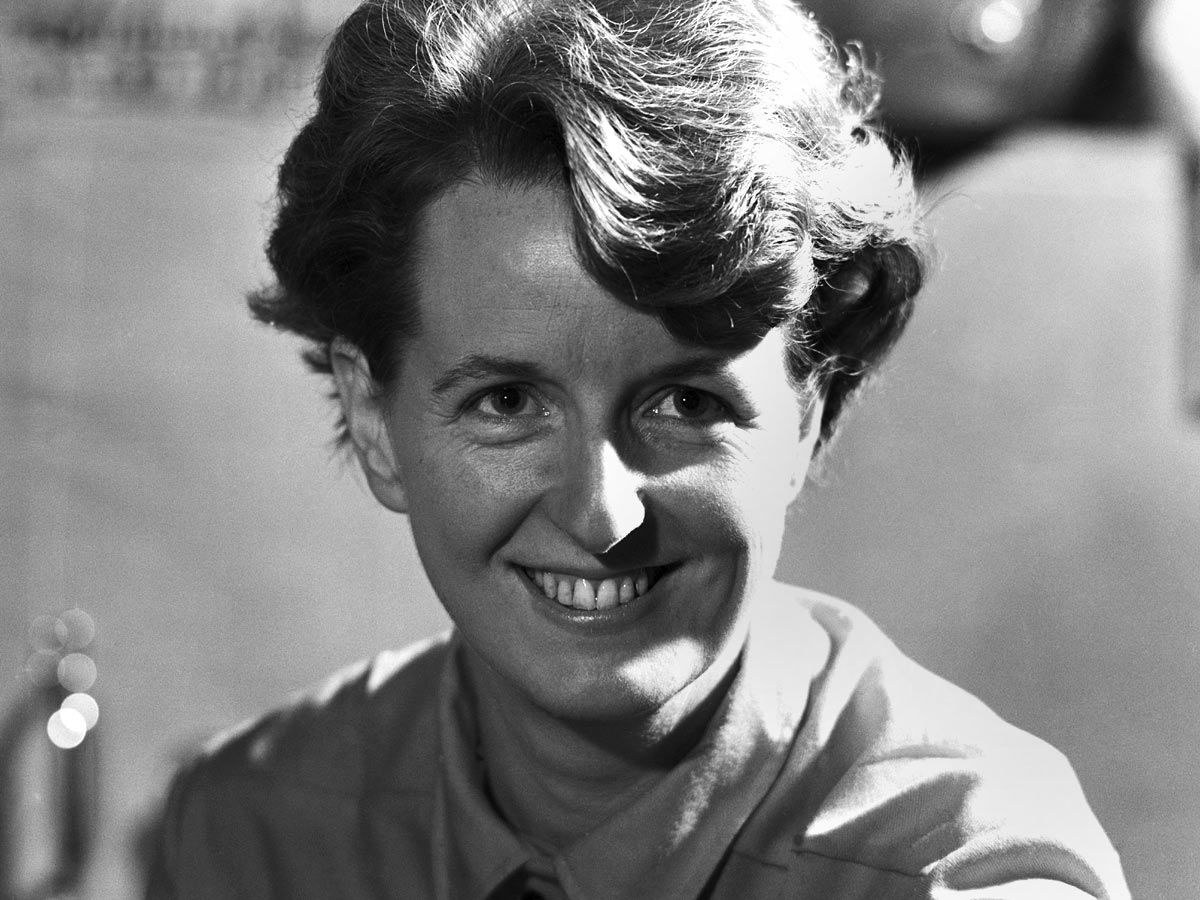 Doreen Spooner
First female Fleet Street staff photographer
For more than 50 years, Doreen Spooner captured the famous faces of the 20th Century which graced the front pages of the daily papers – most notably the Daily Mirror. She made her name with a photo - snapped in a London pub - of models Christine Keeler and Mandy Rice-Davies during the 1963 Profumo affair.
---
Robert Frank
Influential photographer
Frank, who was born in Switzerland but emigrated to the United States in 1947, was best known for his 1958 work The Americans - a book which chronicled his 10,000-mile journey across America at the height of the Cold War. First published in France and then in the US, it was widely condemned by critics, as it depicted a country sharply at odds with the America portrayed by Hollywood and the ad men.
---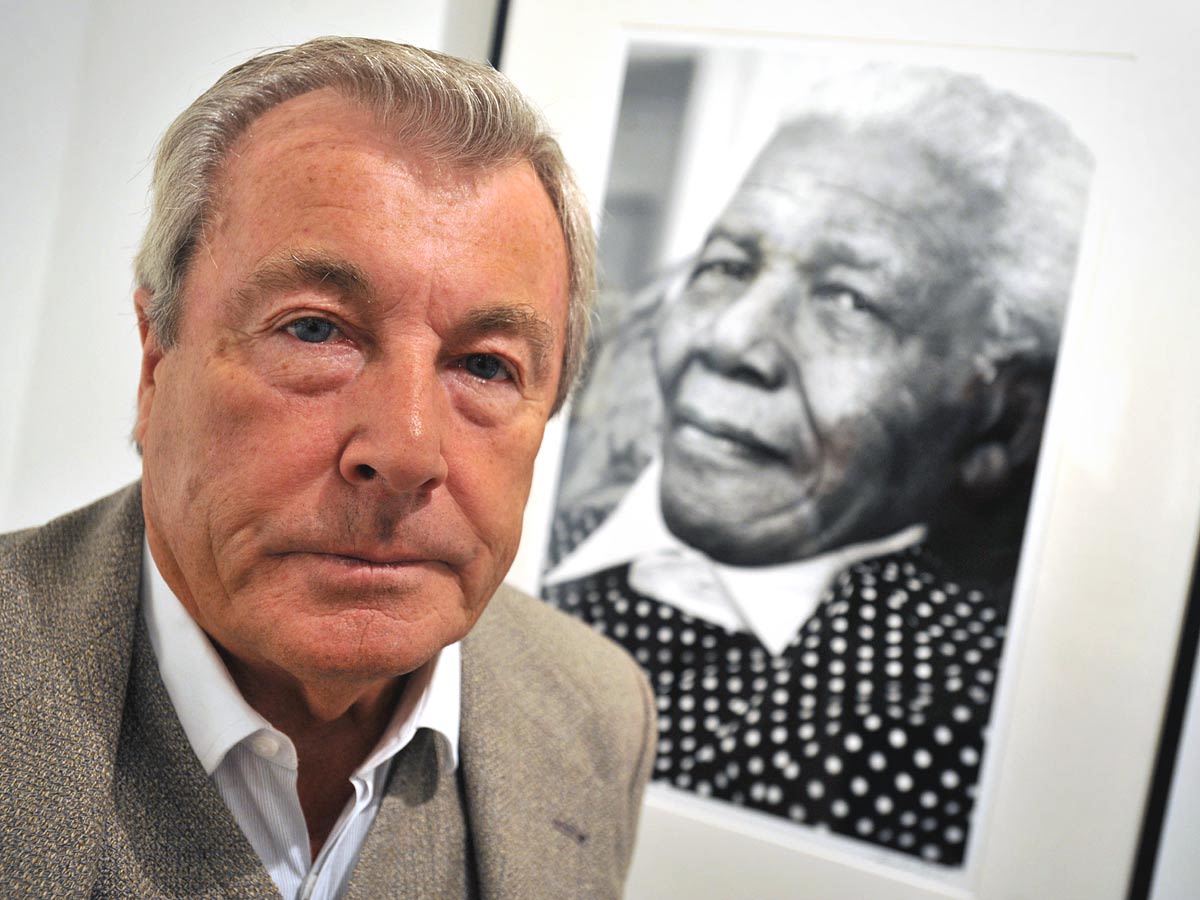 Terry O'Neill
Captured London in the Swinging Sixties
While working in a photographic unit at Heathrow Airport, O'Neill snapped then Home Secretary Rab Butler, immaculately dressed and asleep on a bench. The image helped him land a job as a newspaper photographer on Fleet Street, where he was assigned to capture the portrait of a new band - The Beatles. He went on to photograph The Rolling Stones, David Bowie, Elton John and the Queen - and, in the months before his death, received a CBE for services to photography.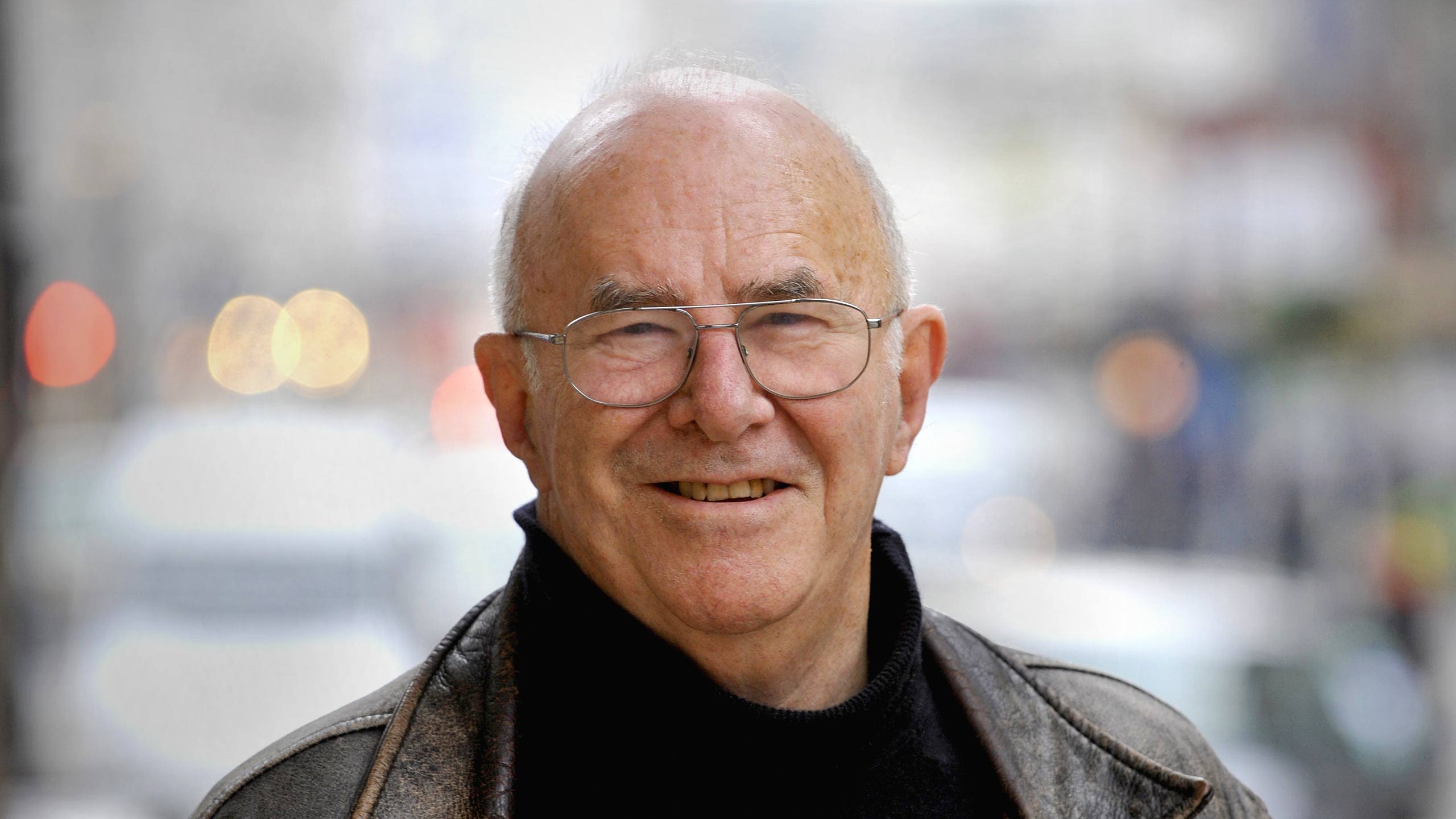 Clive James
Incisive, dry-witted Australian broadcaster and author
"All I can do is turn a phrase until it catches the light. There was a time when I got hot under the collar if the critics said I had nothing new to say. Now I realise that they had a point. My field is the self-evident. Everything I say is obvious, although I like to think that some of the obvious things I have said were not so obvious until I said them."
- Clive James, May Week Was in June, 1990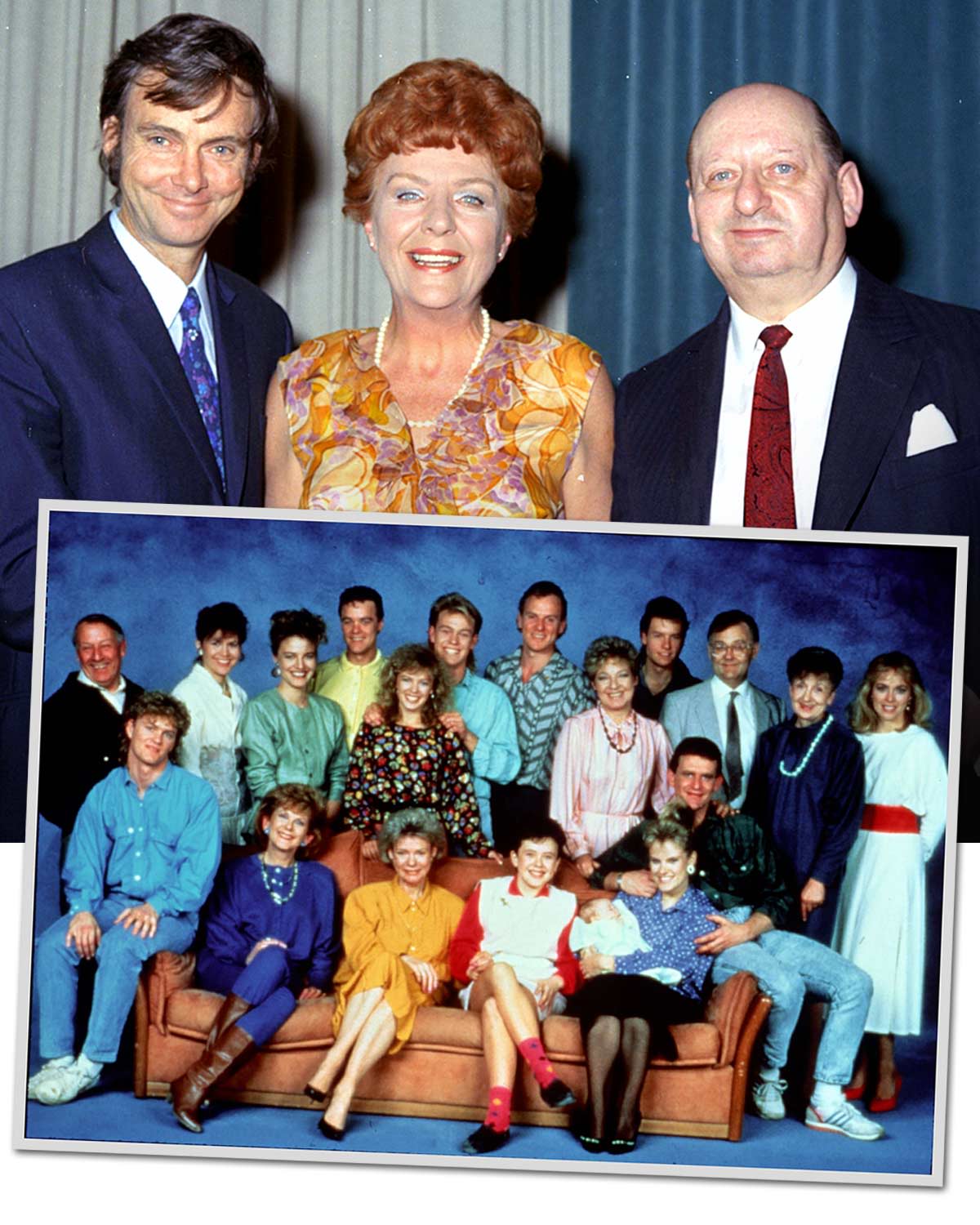 Reg Watson 
Creator of Crossroads and Neighbours
Once described as the "godfather of the modern soap", Reg Watson - pictured above left with actress Noele Gordon and media impresario Lew Grade - created the UK series Crossroads, which was set in a Midlands motel. Back in his native Australia, Watson was behind several well-known series including Prisoner: Cell Block H, The Young Doctors and Sons and Daughters. Set on fictional Ramsey Street, Neighbours (early cast pictured above) is Australia's longest running drama and is due to celebrate its 35th year in 2020.
---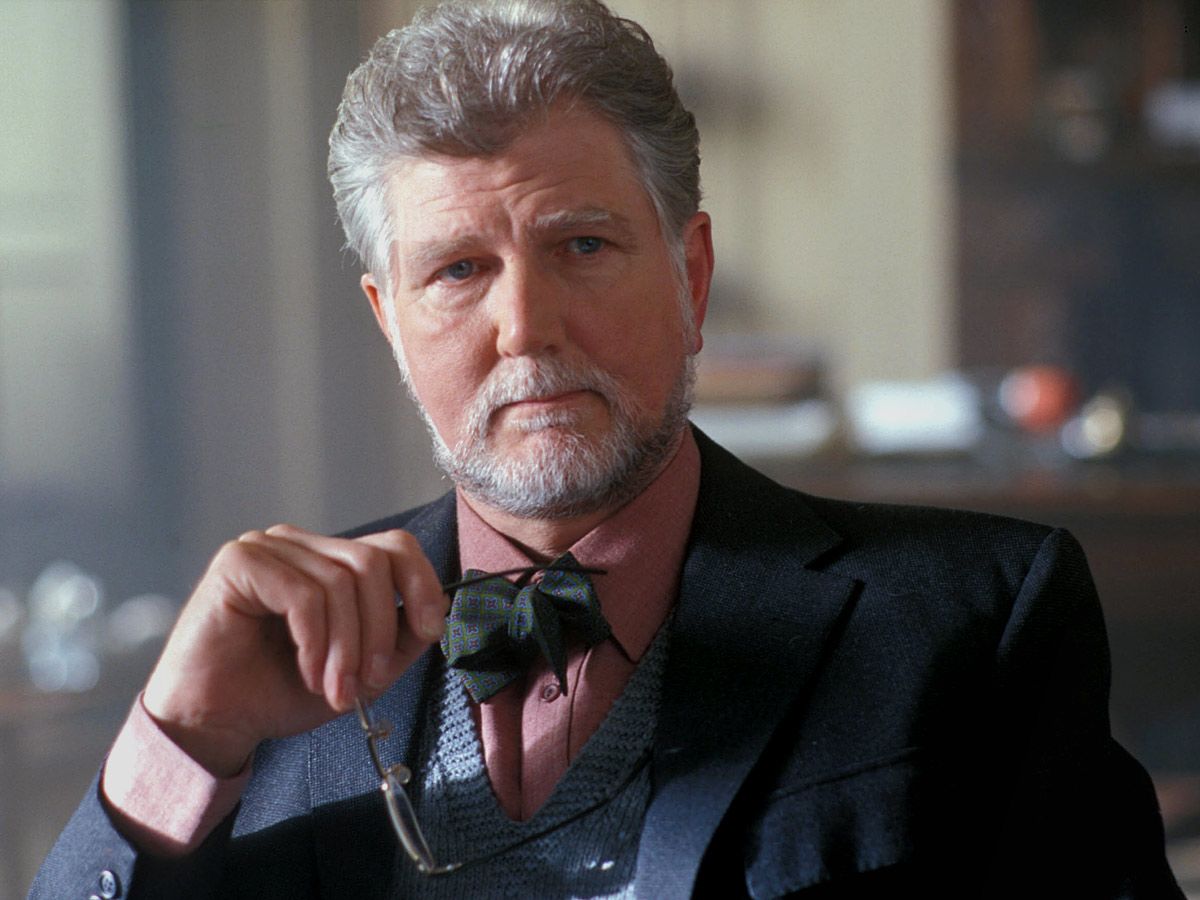 Stephen Moore
Hitchhiker's actor
He provided the voice of Marvin the Paranoid Android in the BBC's adaption of Douglas Adams' Hitchhiker's Guide To The Galaxy. Marvin is a failed prototype robot with "genuine people personalities", which has led him to struggle with severe depression. Moore also played Adrian Mole's father on TV, and the dad to Harry Enfield's grumpy teenager Kevin.
---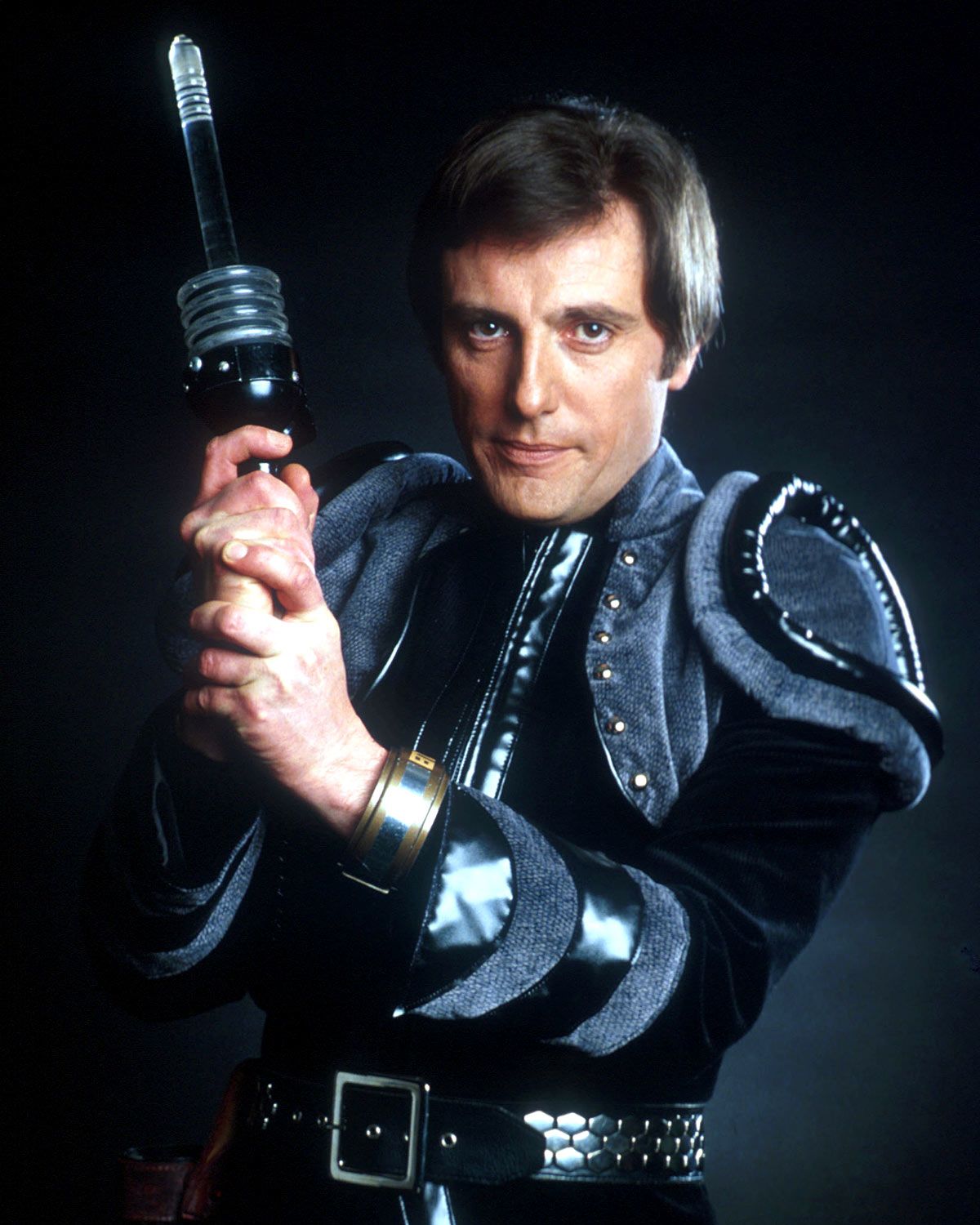 Paul Darrow
Blake's 7 actor
Best known for his role as Kerr Avon in the BBC TV sci-fi series which ran between 1978 and 1981. He also appeared in more than 200 television shows, including Doctor Who, The Saint, Z Cars, Emmerdale, Hollyoaks and Little Britain.
---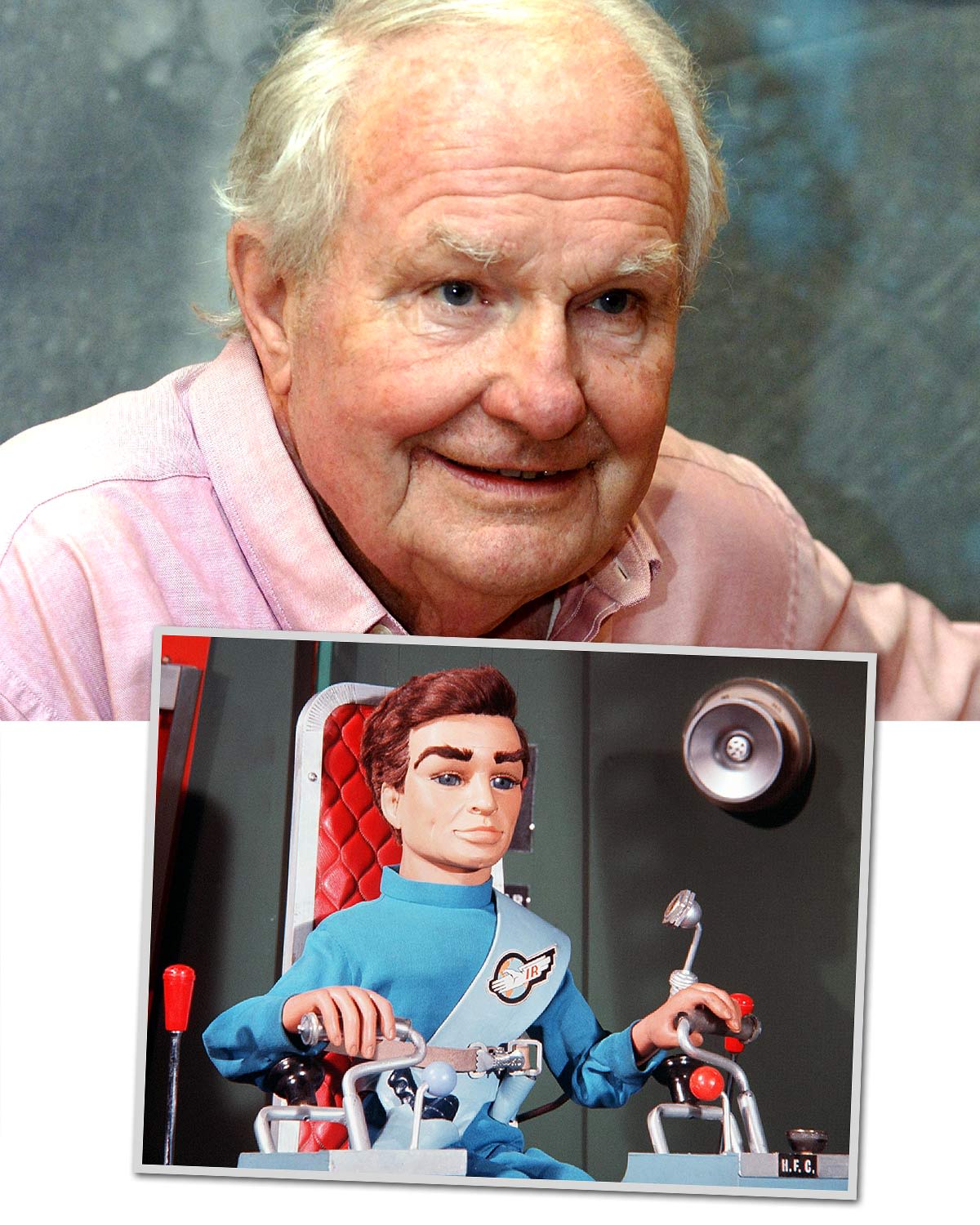 Shane Rimmer
Thunderbirds actor
Born in Canada, Rimmer moved to London in the late 1950s and provided the voice of heroic puppet pilot Scott Tracy in the hit 1960s TV show Thunderbirds. He went on to appear in some of the biggest film franchises of all time, including Star Wars, Superman, Batman and the James Bond film The Spy Who Loved Me.
---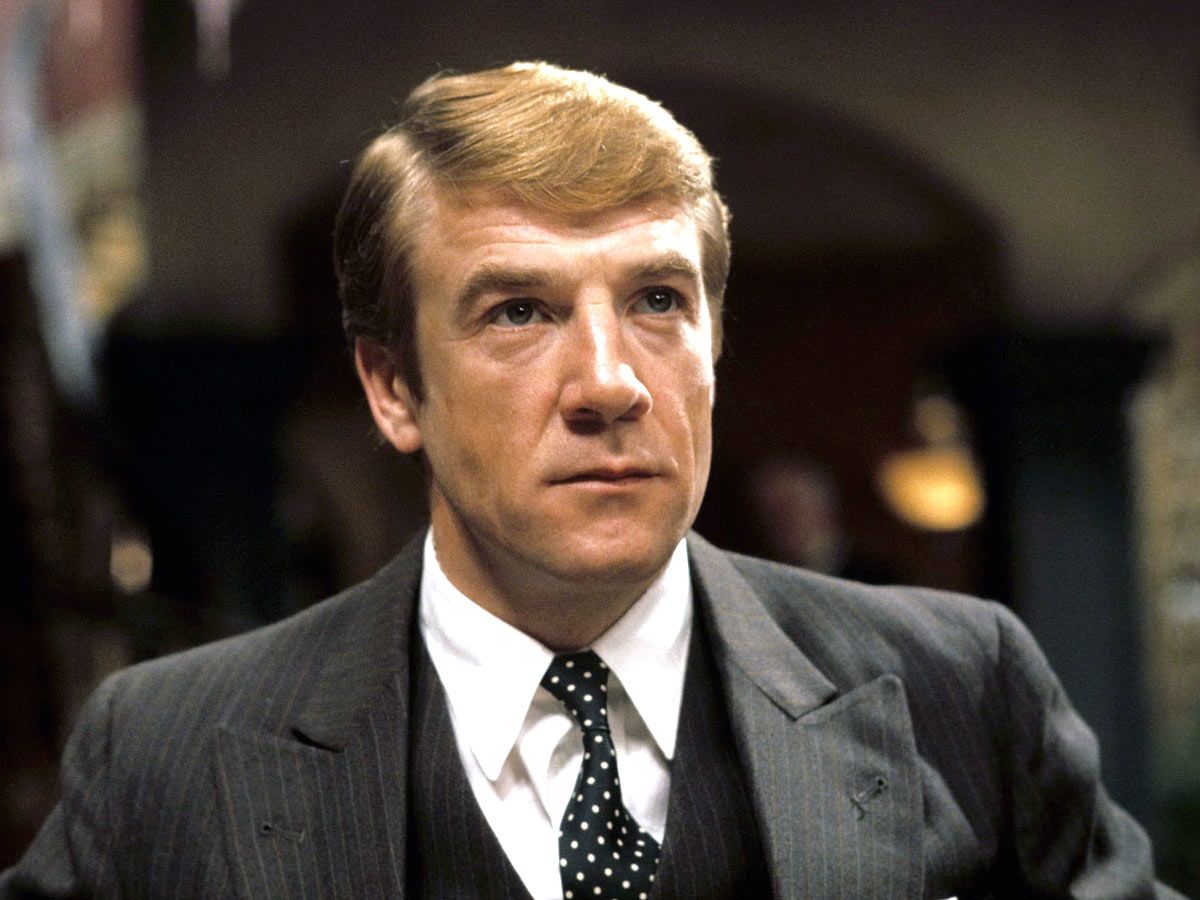 Bryan Marshall
The Spy Who Loved Me actor
Marshall was best known for his role as Commander Talbot in the 1977 James Bond film The Spy Who Loved Me - in which he starred opposite Roger Moore. He also played duplicitous Councillor Harris in The Long Good Friday. He lived and worked in Australia for more than 20 years before his death.
---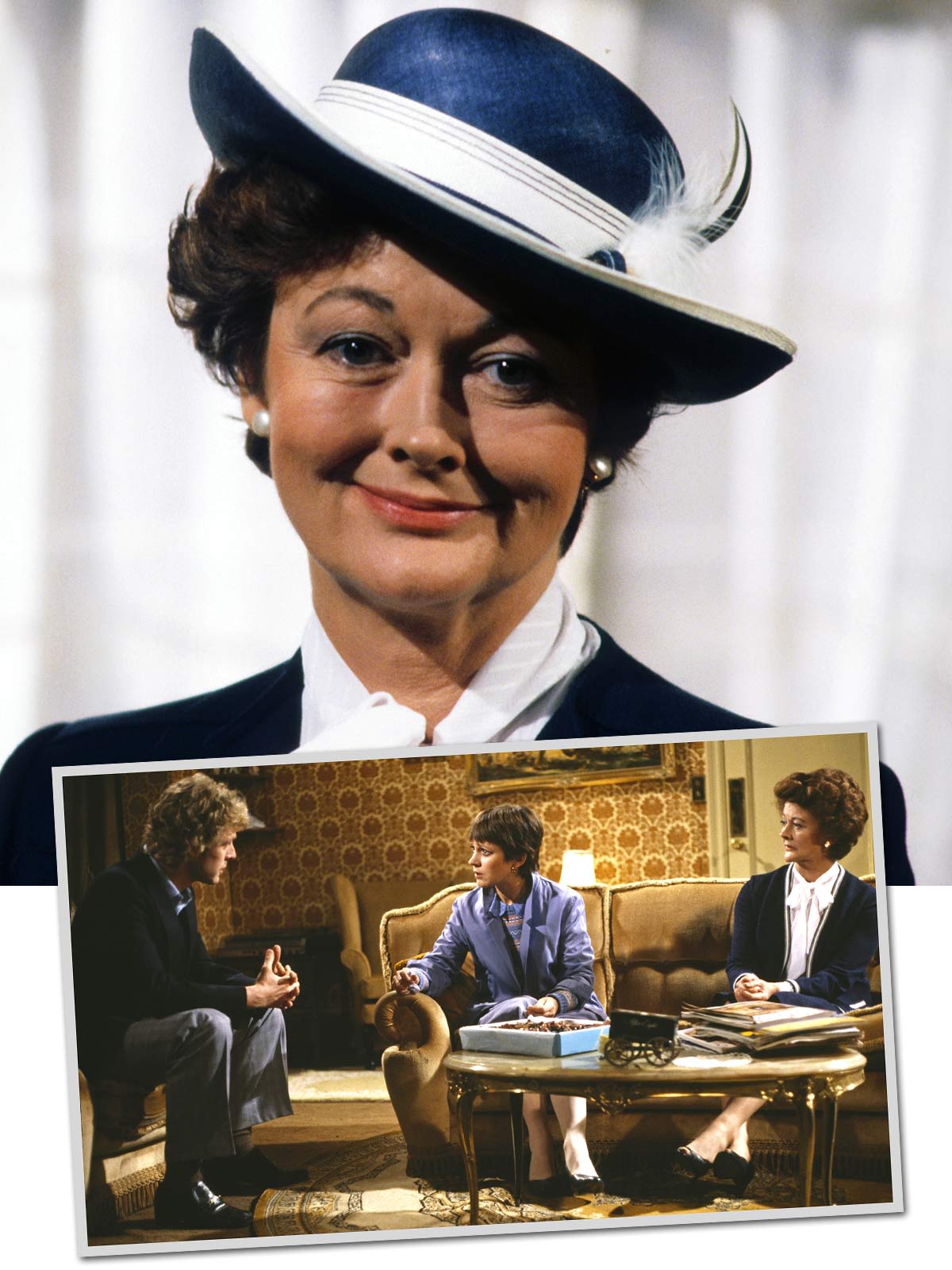 Sylvia Kay
Just Good Friends actress
Kay spent much of her career in television drama, but she will be best remembered for playing the snobbish mother Daphne in the 1980s BBC sitcom Just Good Friends. She is pictured above with Jan Francis, who played her daughter Penny, and Paul Nicholas as Penny's boyfriend Vince.
---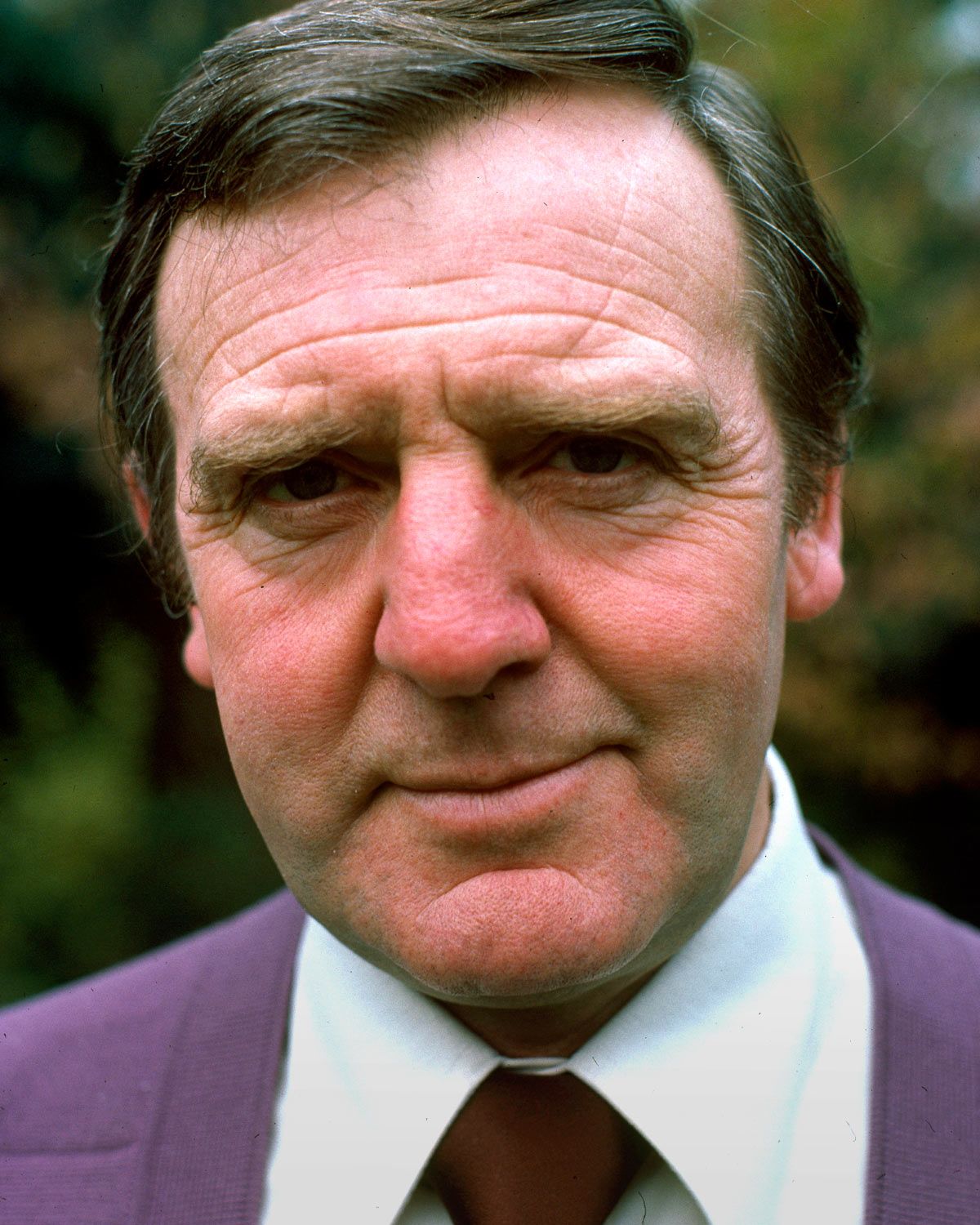 Glyn Houston
Veteran Welsh actor
Houston rose to fame in the 1950s, playing Joan Collins' lover in one of her earliest appearances, in Turn The Key Softly. He also worked alongside Clark Gable, Alan Ladd and Lana Turner - and starred in the 1980s ITV sitcom Keep It in the Family.
---
Jeremy Kemp
Z Cars actor
Kemp's big break came in 1962 when he joined the original cast of the BBC police drama series Z Cars, playing PC Bob Steele. He went on to have a varied stage, screen and television career - often playing military figures.
---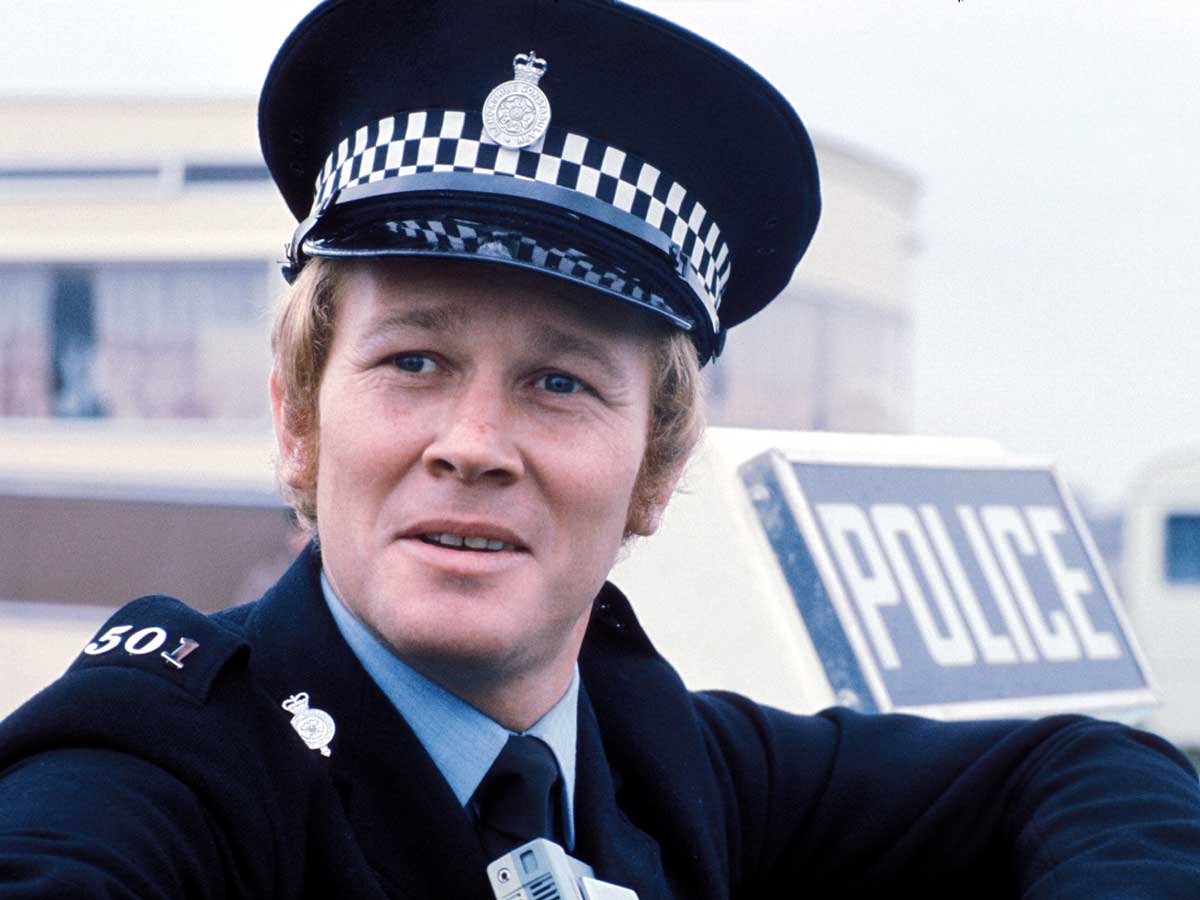 Douglas Fielding
Z Cars actor
Fielding starred as Sergeant Alec Quilley in the long-running police drama from 1969-1978. In the mid-80s, Fielding also briefly played EastEnders' first regular policeman, Roy Quick.
---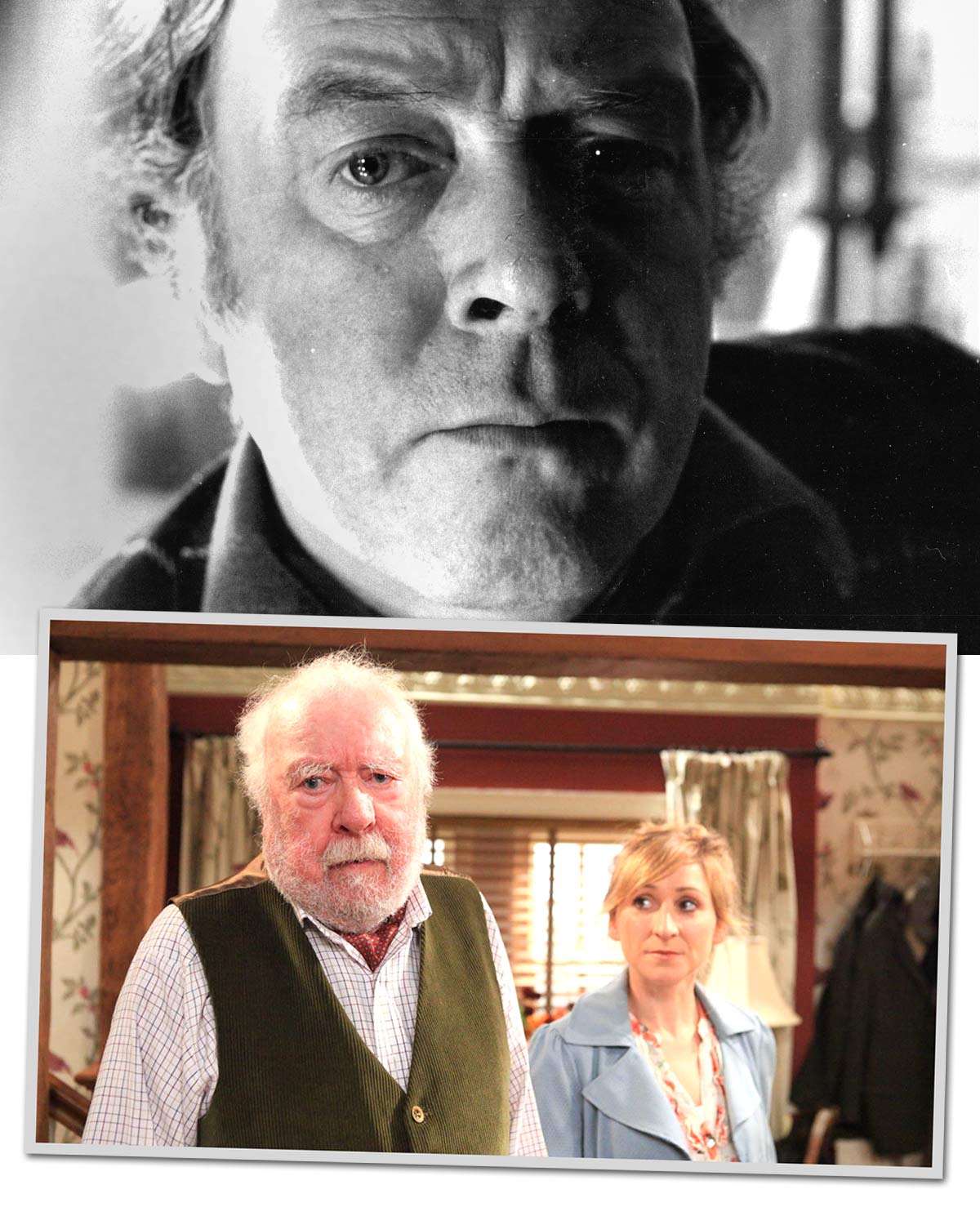 Freddie Jones
Emmerdale and Elephant Man star
He became known to millions as Sandy Thomas in Emmerdale - a role he played in the ITV soap for 13 years. Jones - the father of fellow-actor Toby - also starred in many feature films including David Lynch's The Elephant Man, Dune and Wild at Heart. In The Elephant Man he played Bytes, the circus ringmaster who cruelly exploits the physically deformed John Merrick. He also appeared in such horror films as Frankenstein Must be Destroyed and The Satanic Rites of Dracula - as well as the 1983 sci-fi movie Krull.
---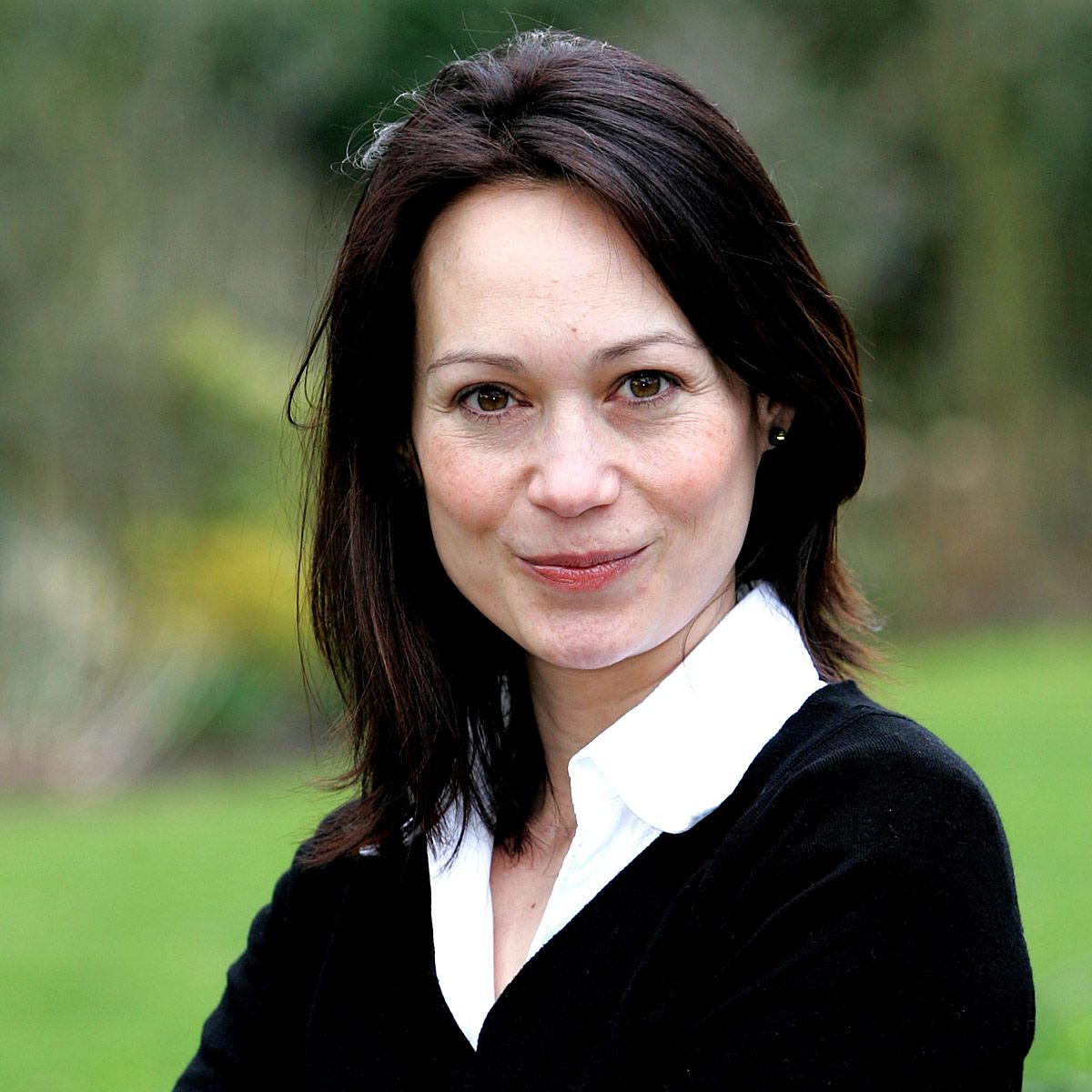 Leah Bracknell
Emmerdale actress
She played Zoe Tate in the UK soap for 16 years. She was diagnosed with stage four lung cancer in 2016. In her final blog post, Bracknell wrote about going from being a cancer "victim" to a "rebel", in a poem entitled A Cancer Rebel's Manifesto for Life:
"For I am a CANCER REBEL with a fierce heart, an independent mind, a warrior spirit, and an ocean of desire to keep on keeping on and making a difference and making a noise as long as there is sweet breath in my body.
"To LIFE. Long and sweet may it be for us all."
---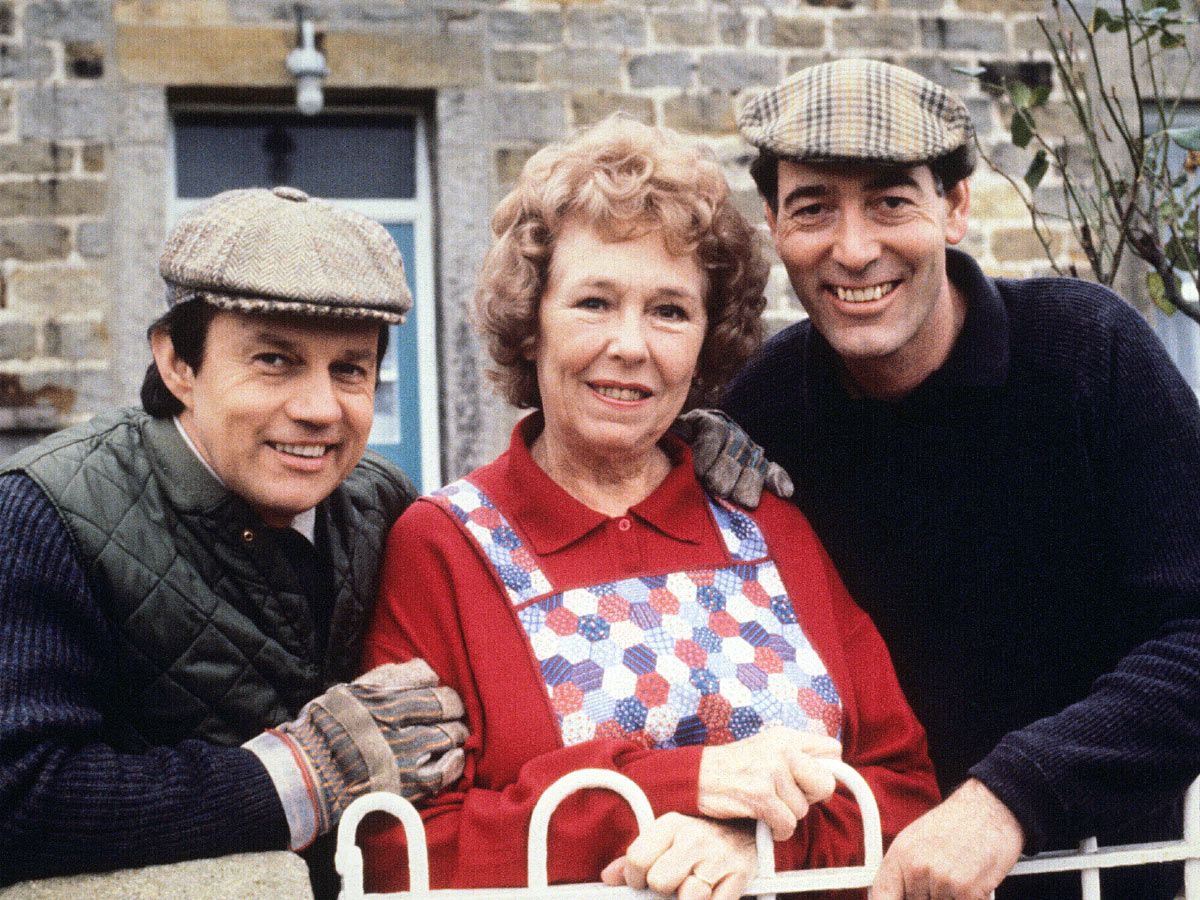 Sheila Mercier 
Emmerdale actress
Mercier played tough-minded Annie Sugden - matriarch of Emmerdale Farm - from its first episode in 1972 until 1994. She continued to make guest appearances up until 2009. Claire King, who plays Kim Tate in Emmerdale, described Mercier as the soap's "beating heart". Pictured with Frazer Hines and Clive Hornby.
---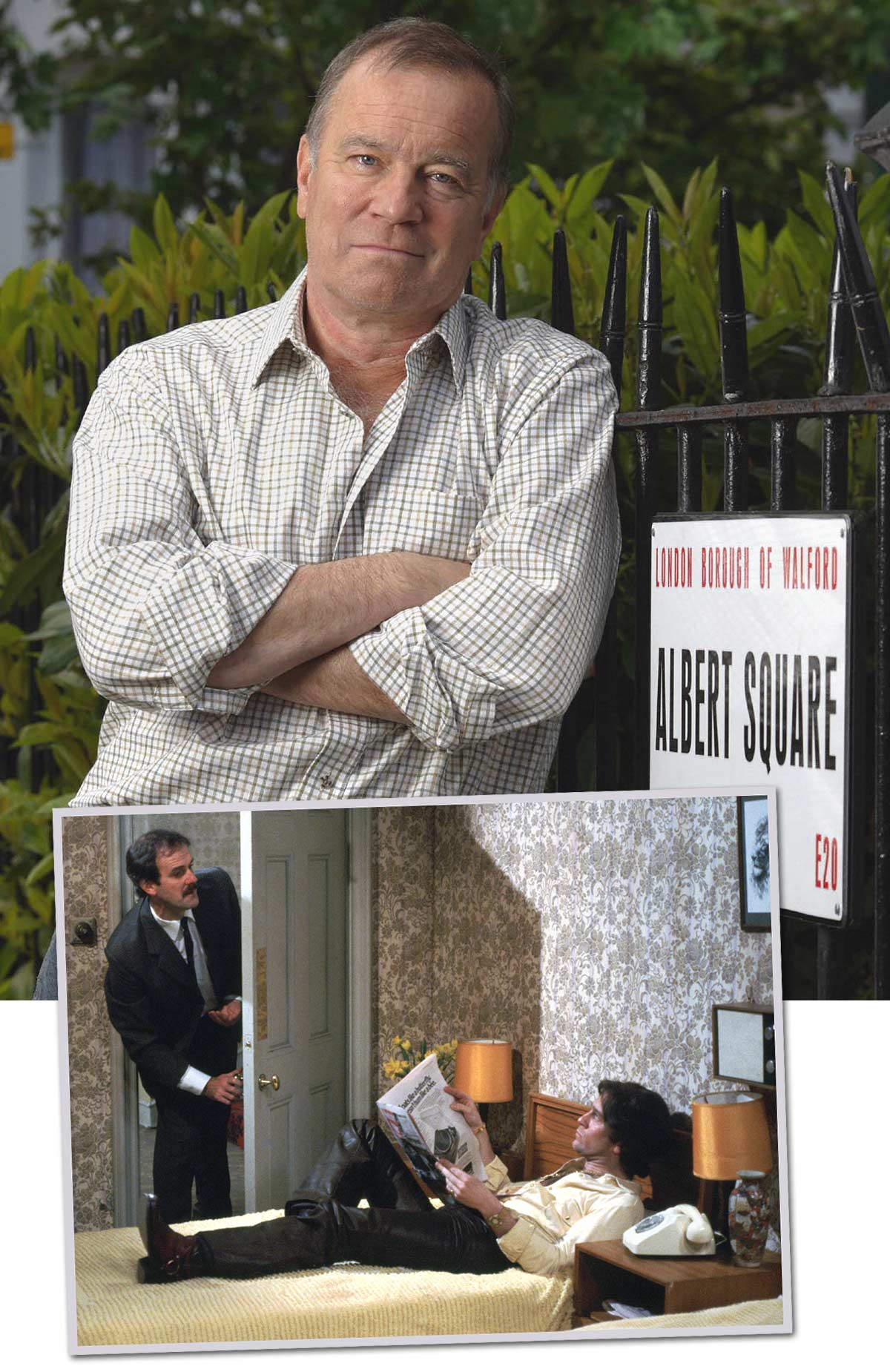 Nicky Henson
EastEnders and Fawlty Towers actor
Henson took on a host of stage roles at the Royal Shakespeare Company and the National Theatre - and was also a founder member of the Young Vic. On television, he will be best remembered for playing Honey Edwards' father Jack in EastEnders (pictured) - and also Mr Johnson in the sitcom Fawlty Towers, a guest who got into trouble with John Cleese's Basil Fawlty after trying to sneak a woman into his room (pictured).
---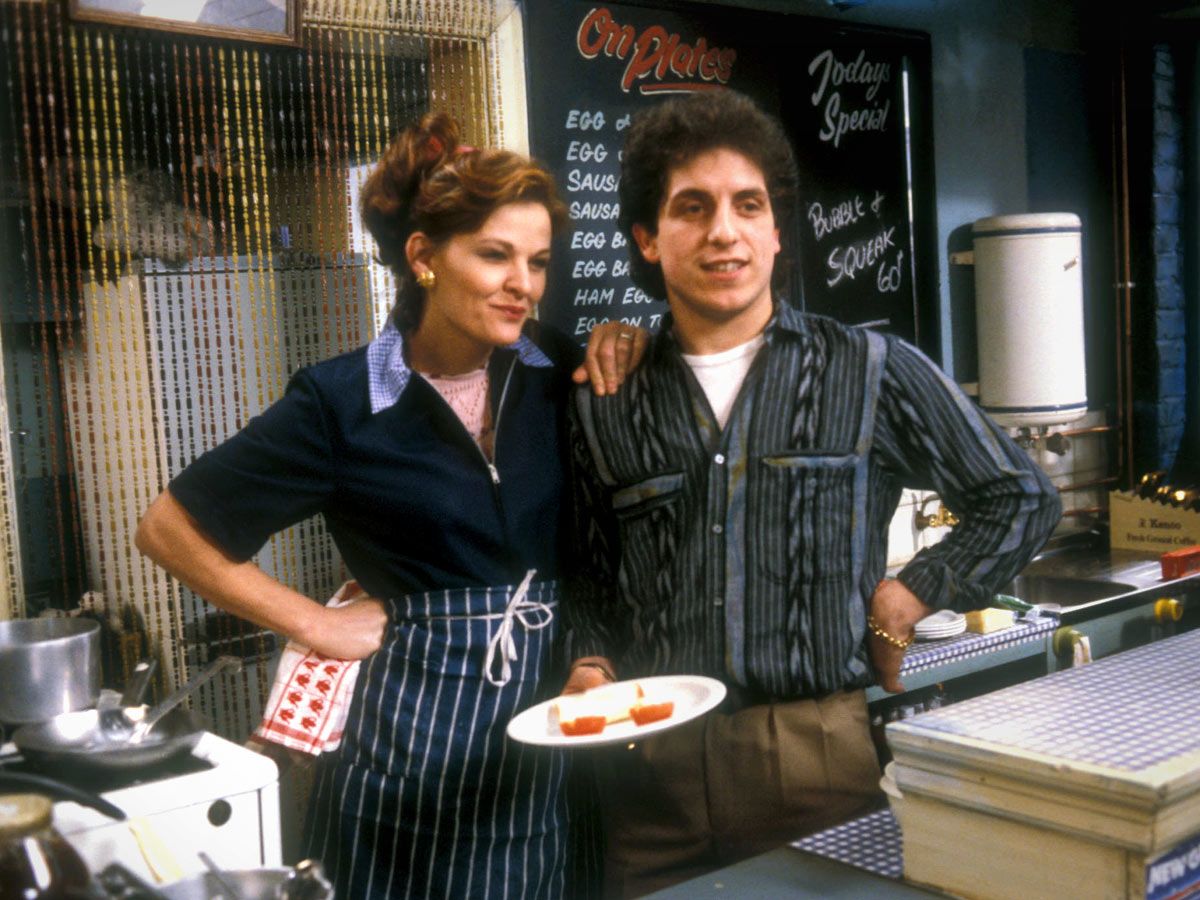 Sandy Ratcliff
EastEnders actress
She played cafe owner Sue Osman in EastEnders when it started in 1985. Ratcliff's character, the tragic wife of taxi driver and gambling addict Ali Osman, appeared in the show's opening episode and she starred in the soap until 1989.
---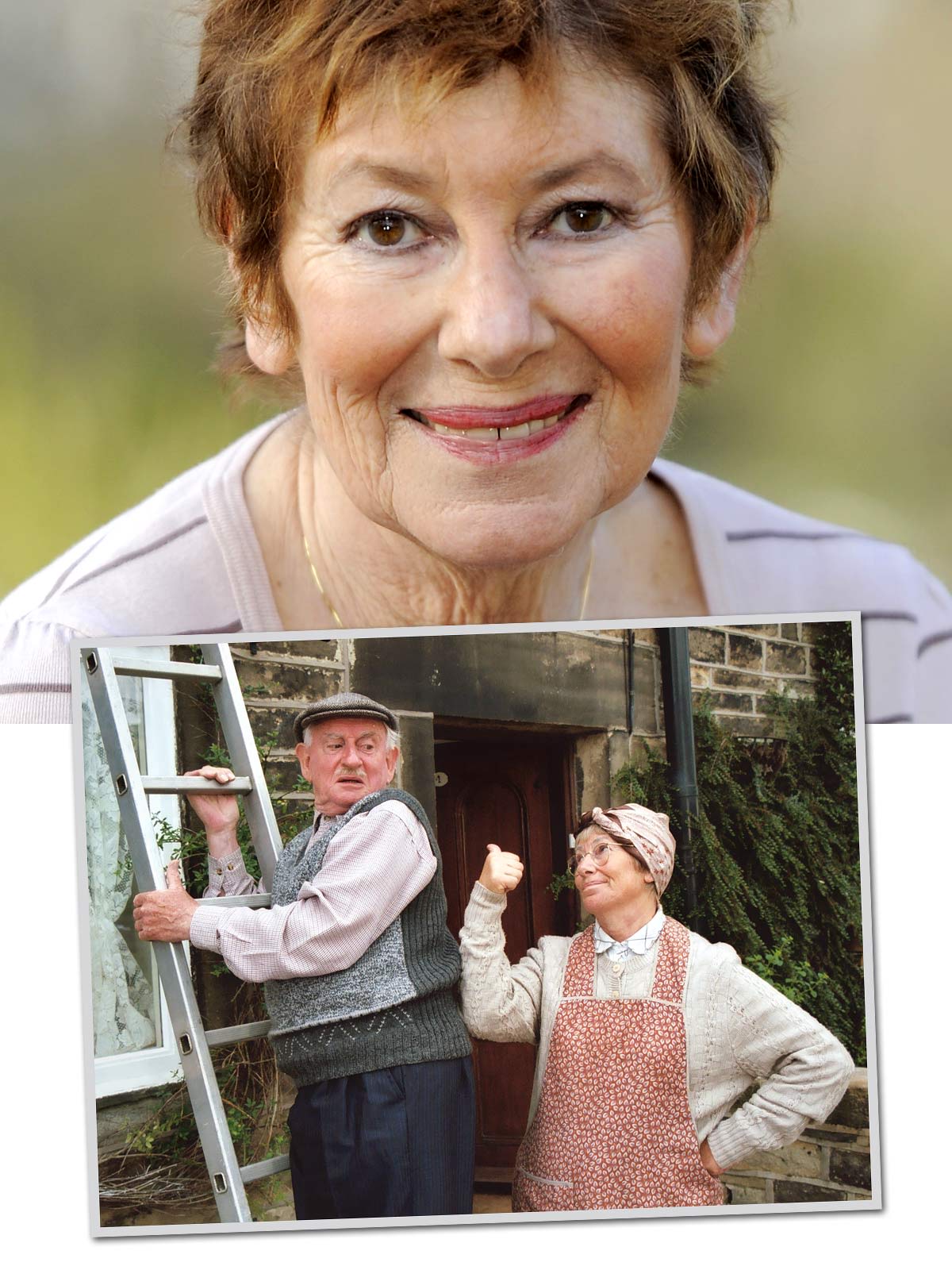 Juliette Kaplan
Last of the Summer Wine actress
Kaplan played battleaxe Pearl Sibshaw in the gentle BBC sitcom Last of the Summer Wine for 25 years. She appeared in 226 episodes of the show from 1985 to 2010, with the sharp-tongued Pearl trying to thwart husband Howard's attempts to have an affair (pictured).
---
Jean Fergusson
Last of the Summer Wine actress
Fergusson played the opinionated Marina in 216 episodes of the gentle BBC sitcom Last of the Summer Wine from 1985. She also had a theatre career and was nominated for an Olivier award in 1998 for playing British comic, actress and music hall performer Hylda Baker.
---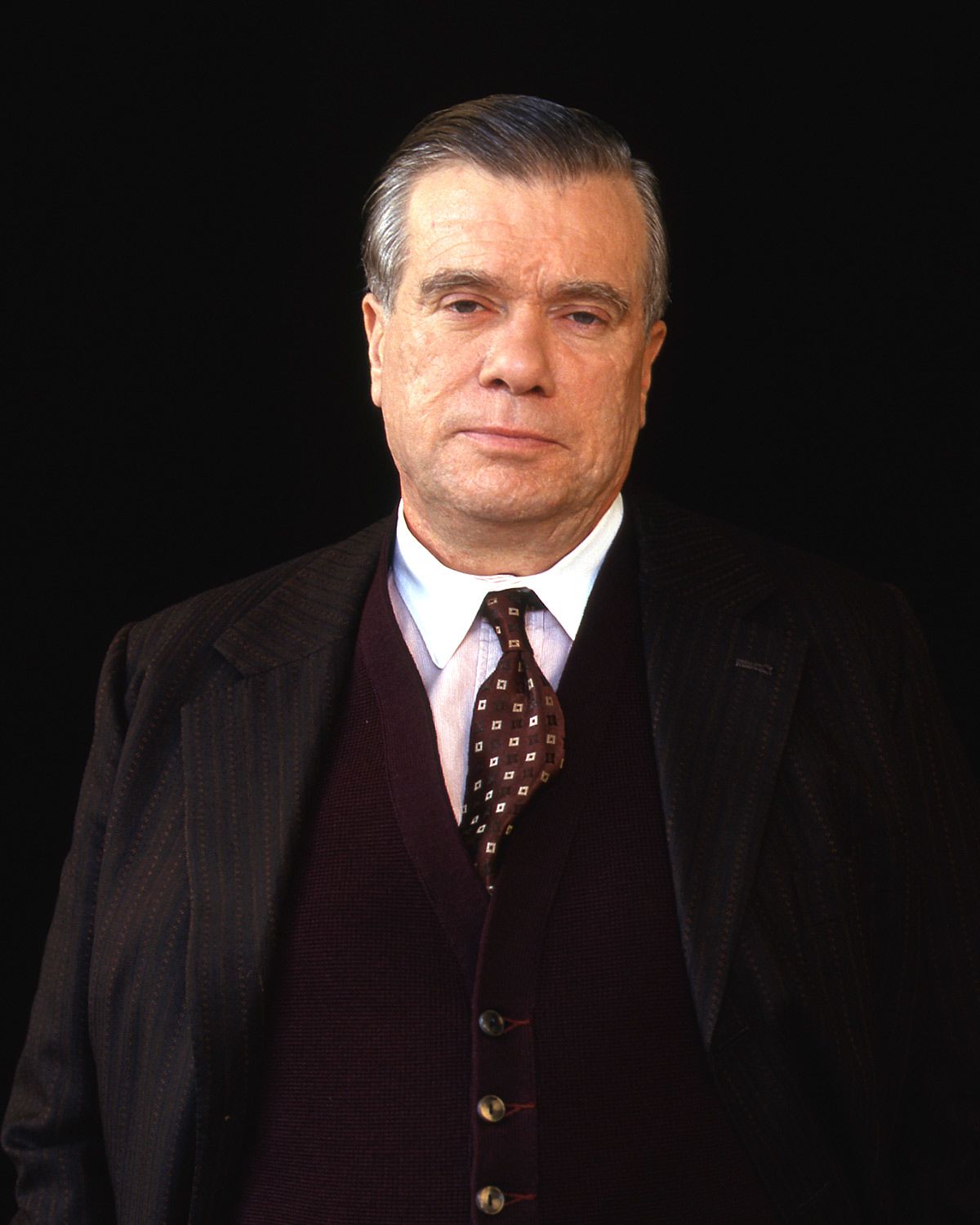 William Simons
Heartbeat actor
He charmed Sunday evening viewers in the UK for nearly two decades as easygoing veteran PC Alf Ventress in the ITV series. He appeared in all 18 series of the show - set in North Yorkshire in the 1960s.
---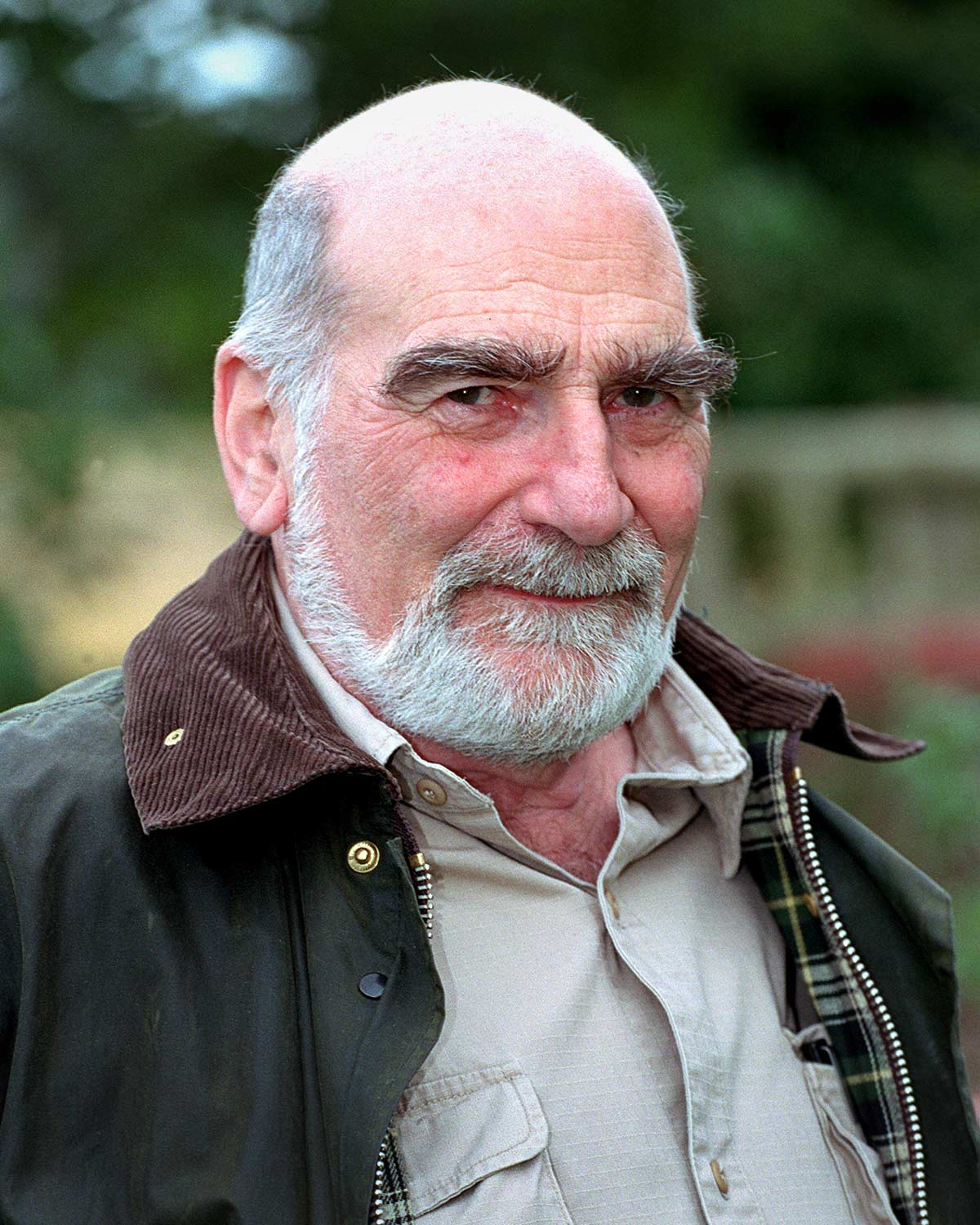 Edward Kelsey
Archers actor
He played the irascible patriarch Joe Grundy on BBC Radio 4 series The Archers for 34 years. Archers' editor Jeremy Howe described his performance as "idiosyncratic, warm, cantankerous yet generous, dripping with the Grundy magic and wonderfully funny". Kelsey also voiced the characters Colonel K and Baron Silas Greenback in the 1980s children's animated series Danger Mouse. 
---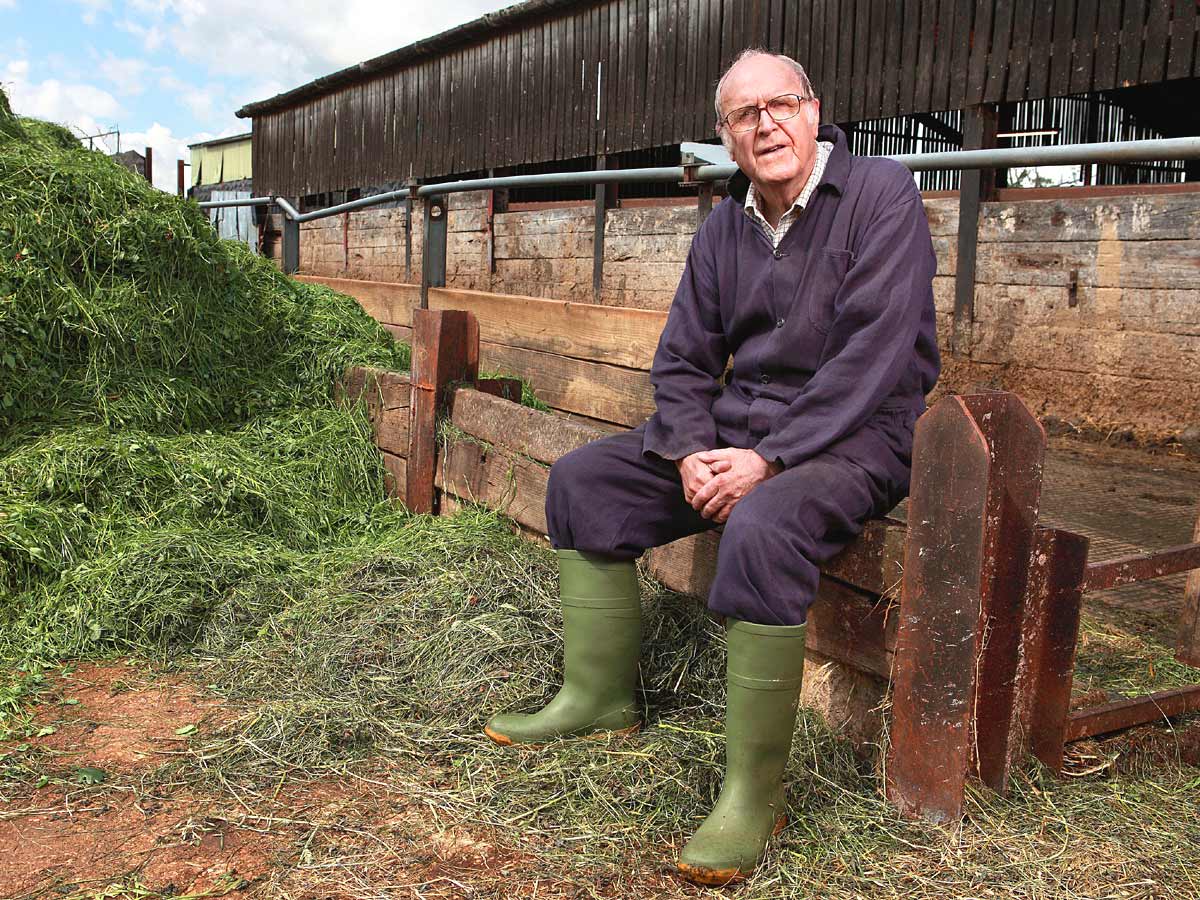 Colin Skipp
Archers actor
He played Tony Archer in BBC Radio 4 series The Archers for nearly 47 years. He joined the drama in 1967 and was the voice of the Borsetshire farmer until his retirement from the role in 2013. The part is now played by David Troughton.
---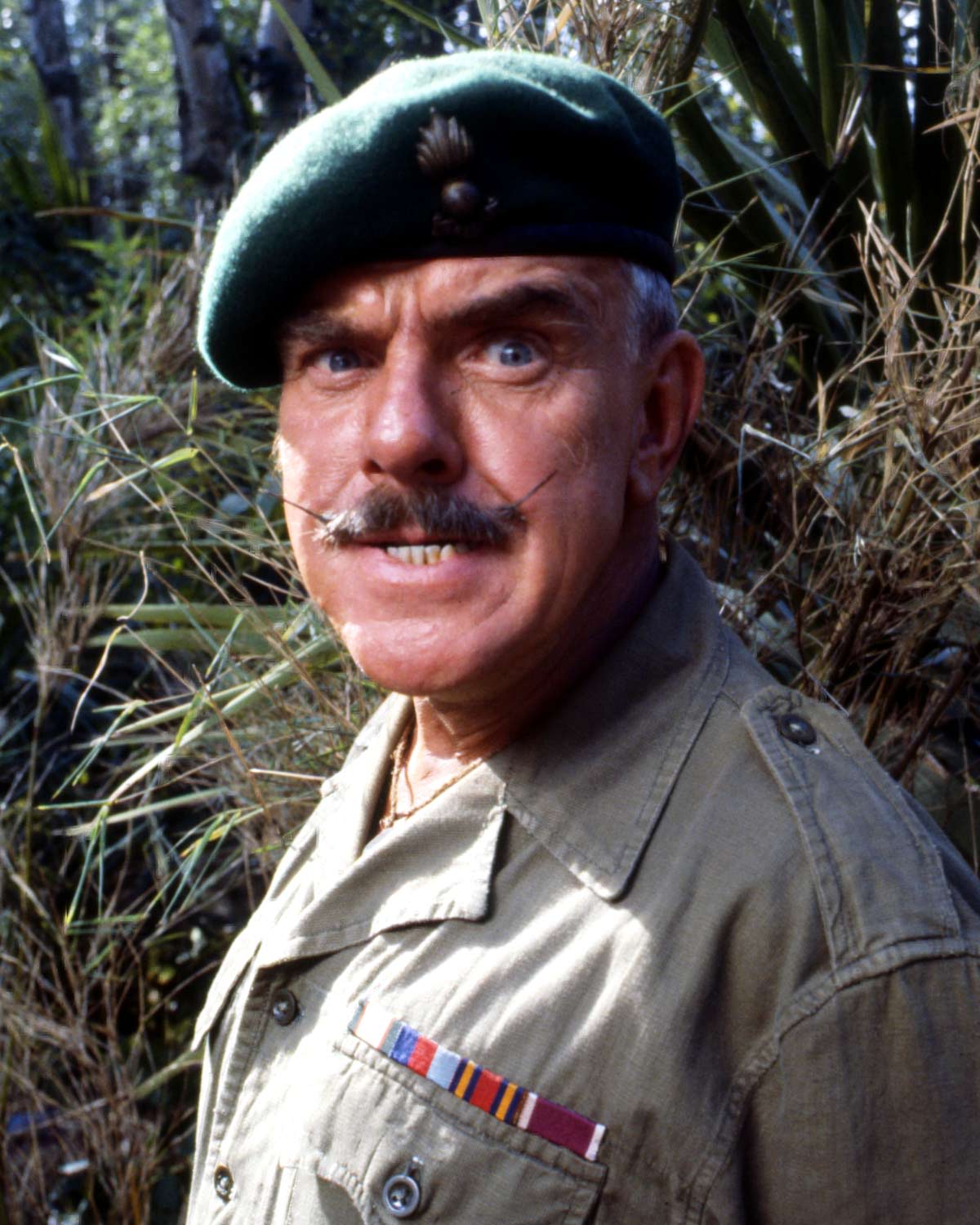 Windsor Davies
It Ain't Half Hot Mum actor
An actor with a long and varied career, Davies will forever be immortalised as bombastic Battery Sergeant Major Williams in the BBC sitcom It Ain't Half Hot Mum. Recalling his audition for the show's creators David Croft and Jimmy Perry, he said: "I did my old Cockney bit but they said, 'hang on a minute, you're a Welshman - do it as a Welshman' and I remember thinking about a bloke I knew from the south Wales valleys, who talked this certain way, and they laughed and when I got home, my agent had called to say they wanted me." 
---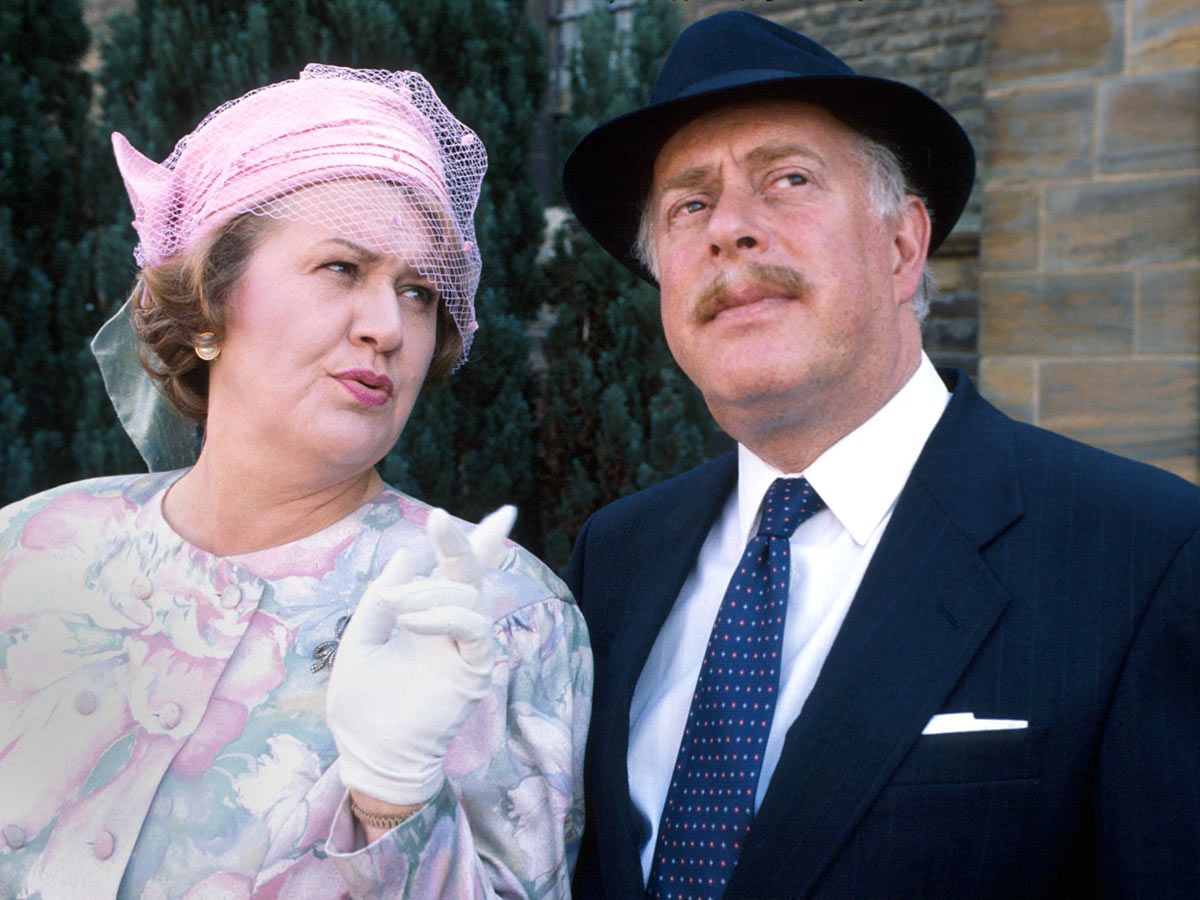 Clive Swift
Keeping Up Appearances actor
Swift was known to millions as Hyacinth Bucket's hen-pecked husband Richard in the BBC's 1990s sitcom Keeping Up Appearances. He spent 10 years at the RSC before breaking into television - and also appeared in such series as Peak Practice, Born and Bred and The Old Guys.
---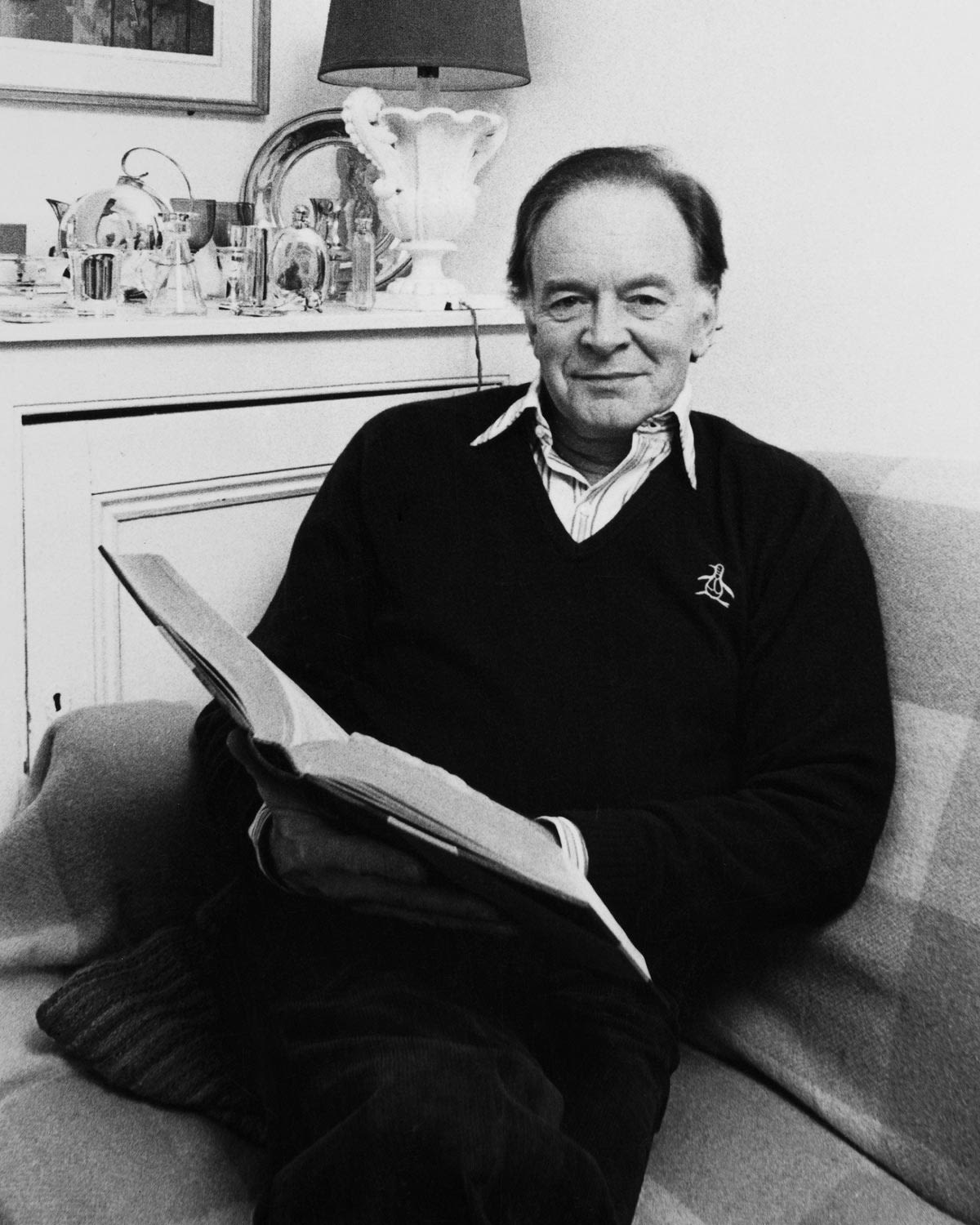 Tony Britton
Don't Wait Up actor
Britton was best known for starring alongside Nigel Havers and Dinah Sheridan in the 1980s BBC sitcom Don't Wait Up - in which he and Havers played doctors who were father and son. A star of stage and the big screen as well, he appeared in acclaimed films such as Sunday Bloody Sunday, Operation Amsterdam  and The Day of the Jackal.
---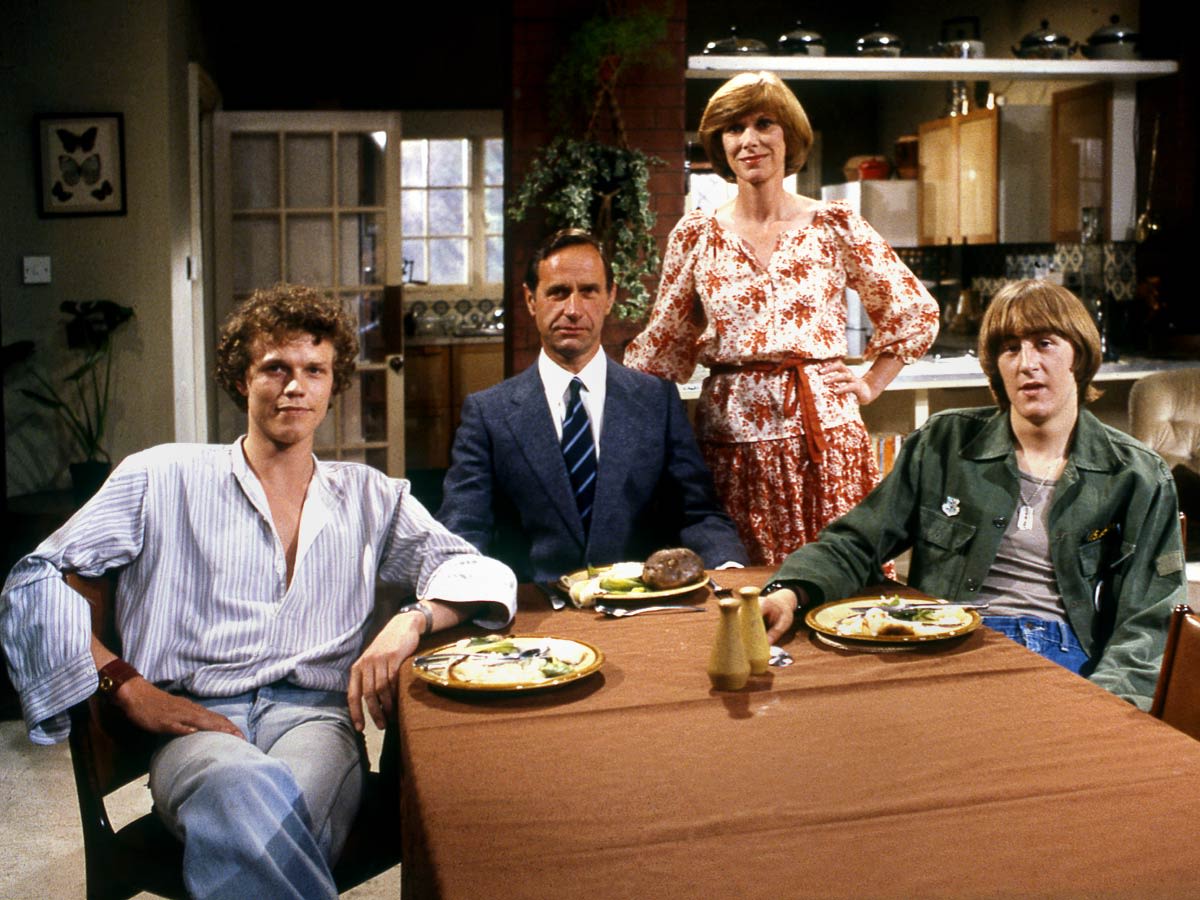 Andrew Hall
Butterflies actor
Andrew Hall (pictured left) played Russell Parkinson, one of the sons of Wendy Craig's character Ria in Carla Lane's BBC sitcom Butterflies between 1978 and 1983. Russell's brother Adam was played by Nicholas Lyndhurst, and his father Ben by Geoffrey Palmer. On stage, Hall worked with the RSC and for a time starred as Bill in the West End production of Mamma Mia! He also produced and directed - and later played the role of Marc Selby in ITV's Coronation Street.
---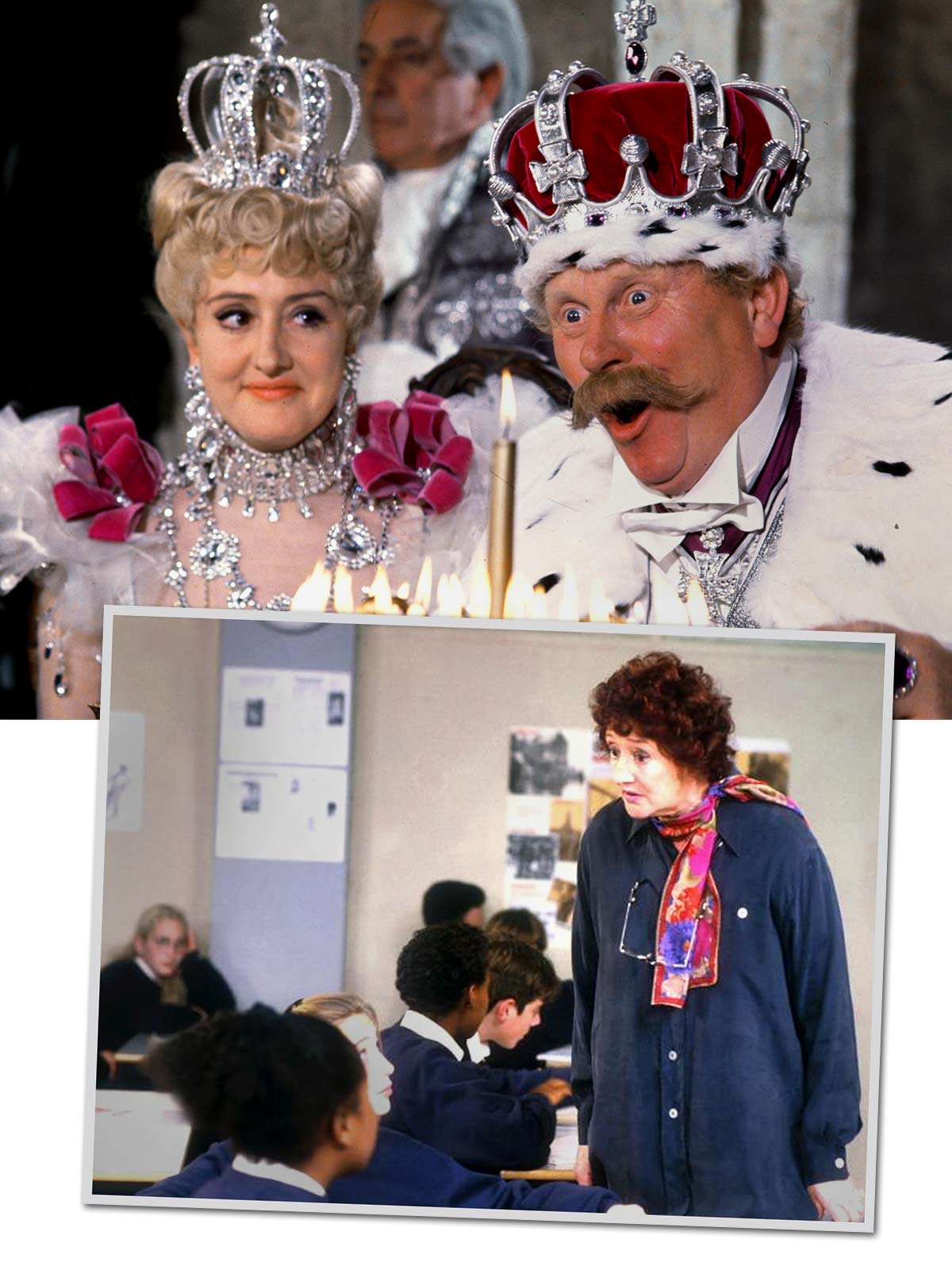 Anna Quayle 
Chitty Chitty Bang Bang and Grange Hill actress
She starred as Baroness Bomburst in the 1968 classic film Chitty Chitty Bang Bang (pictured with Gert Fröbe). In the early 1990s she played eccentric but good-hearted teacher Mrs Monroe in the BBC children's show Grange Hill (pictured). 
---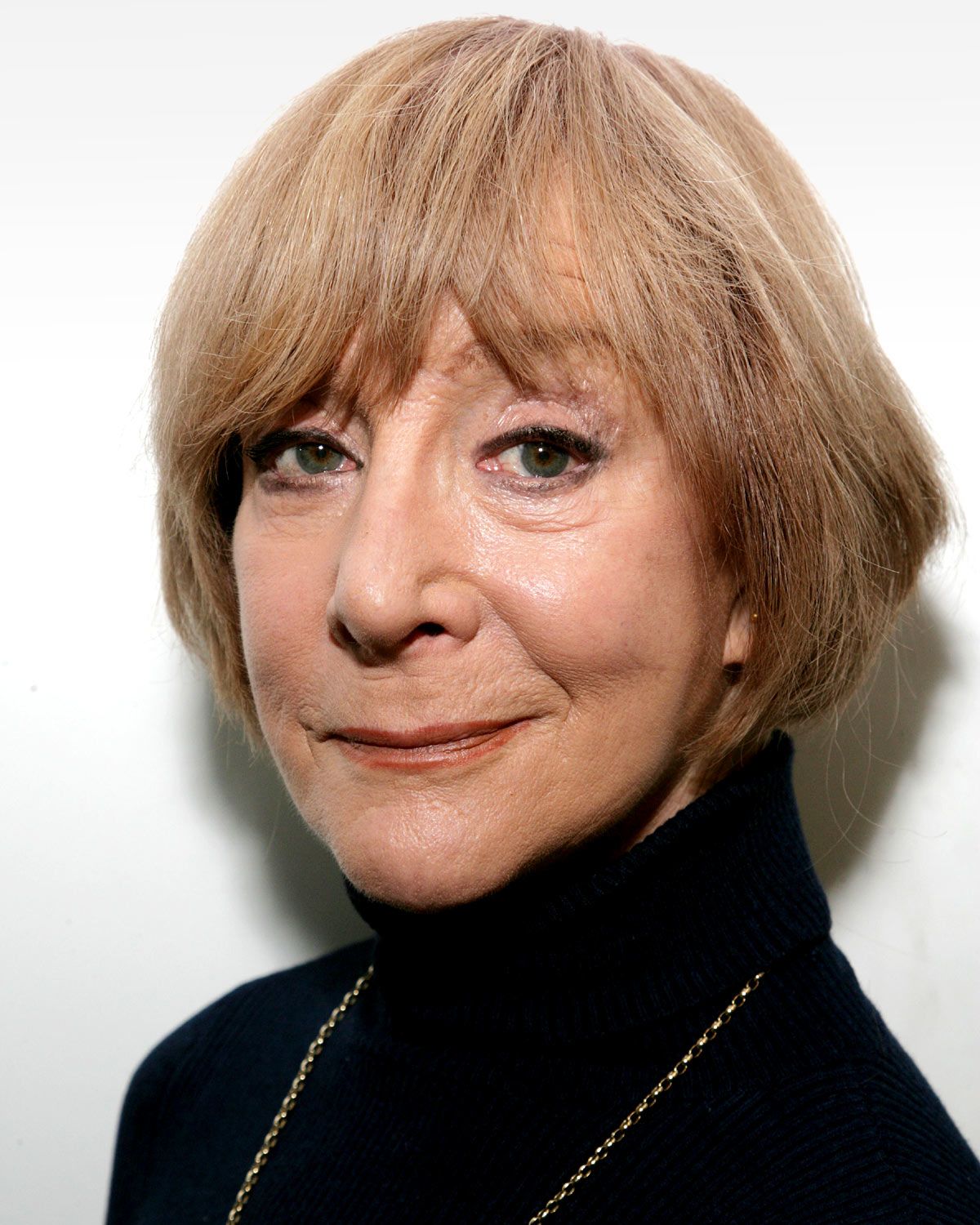 Sheila Steafel
Comic actress
In the mid-1960s, Steafel was the regular female cast member on the satirical TV show The Frost Report. She went on to play Ivy Watkins in ITV's 1970s sitcom How's Your Father, while in the 1980s she played alongside Diane Keen and Tim Brooke-Taylor in the BBC sitcom You Must Be The Husband. On stage, she also performed numerous one-woman performances of comic songs and monologues.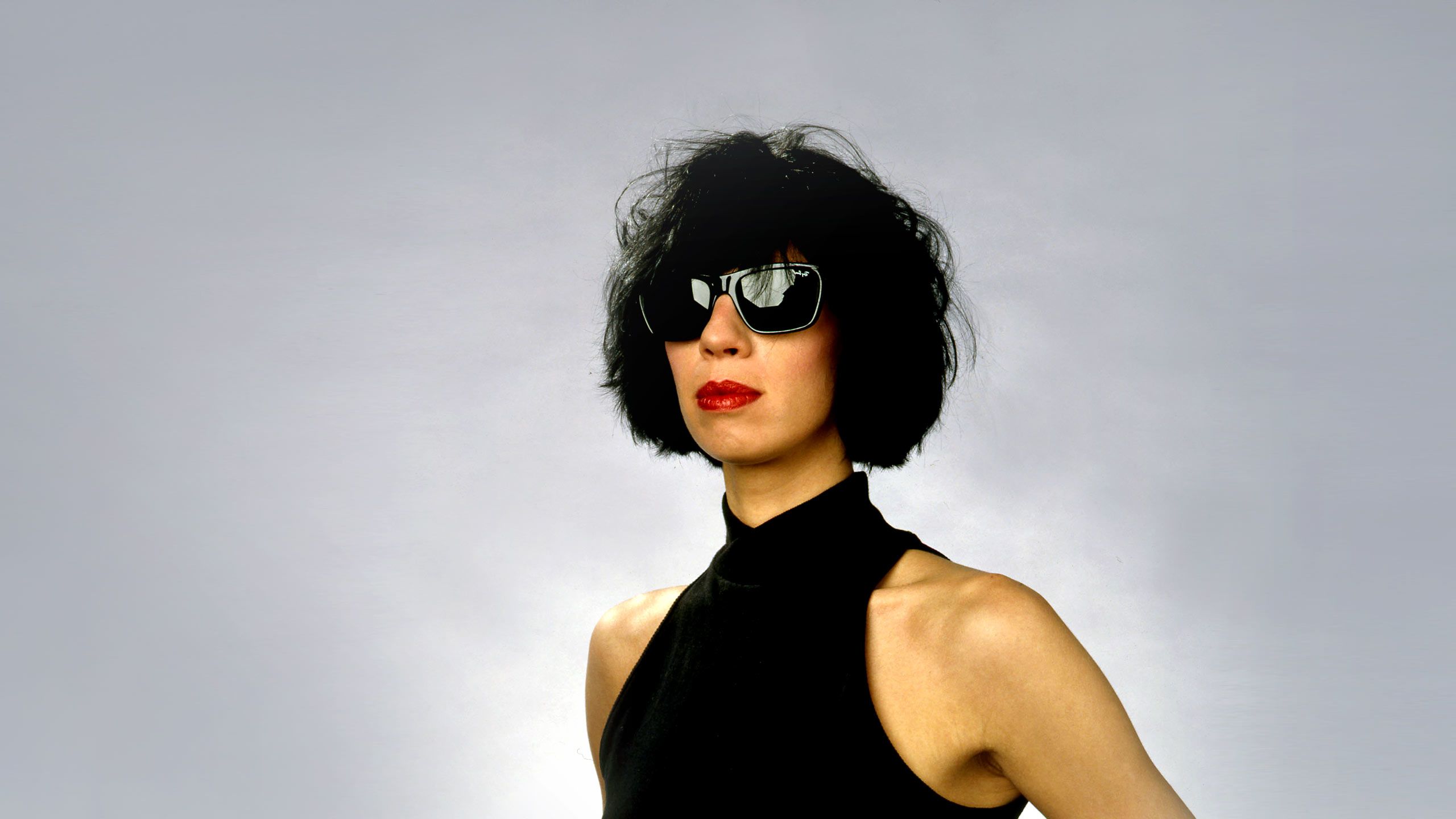 Magenta Devine 
Co-presented Channel 4's Network 7 and BBC Two's Rough Guides to the World
"When I went into rehab, it was considered shameful to admit needing help for depression or drug addiction. Now it is almost like a badge of honour for modern celebrities."
- Magenta Devine, real name Kim Taylor, writing in 2007 of her treatment for heroin addiction and depression in the 1990s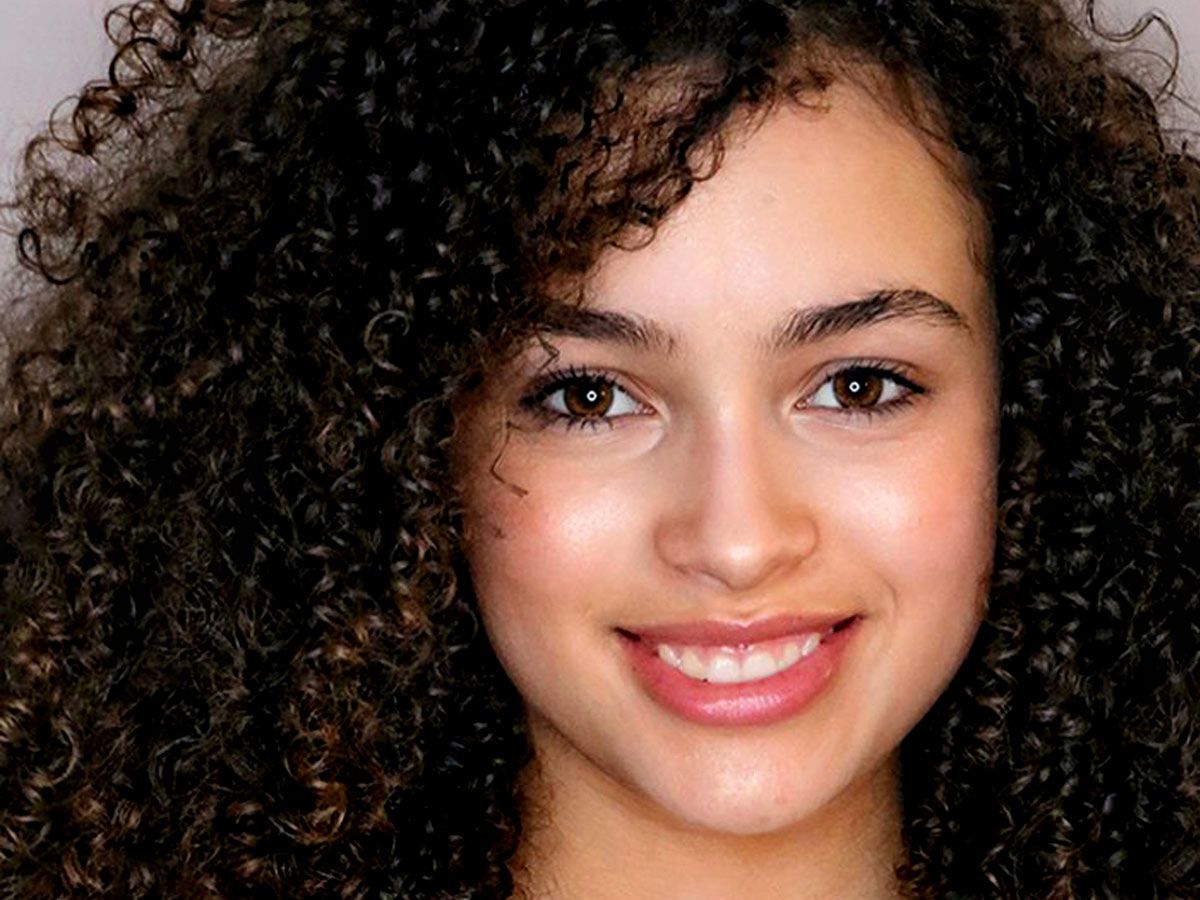 Mya-Lecia Naylor
Children's TV star
She appeared in CBBC shows Millie Inbetween and Almost Never. On its website CBBC said: "Mya-Lecia was a much loved part of the BBC Children's family, and a hugely talented actress, singer and dancer. We will miss her enormously."
---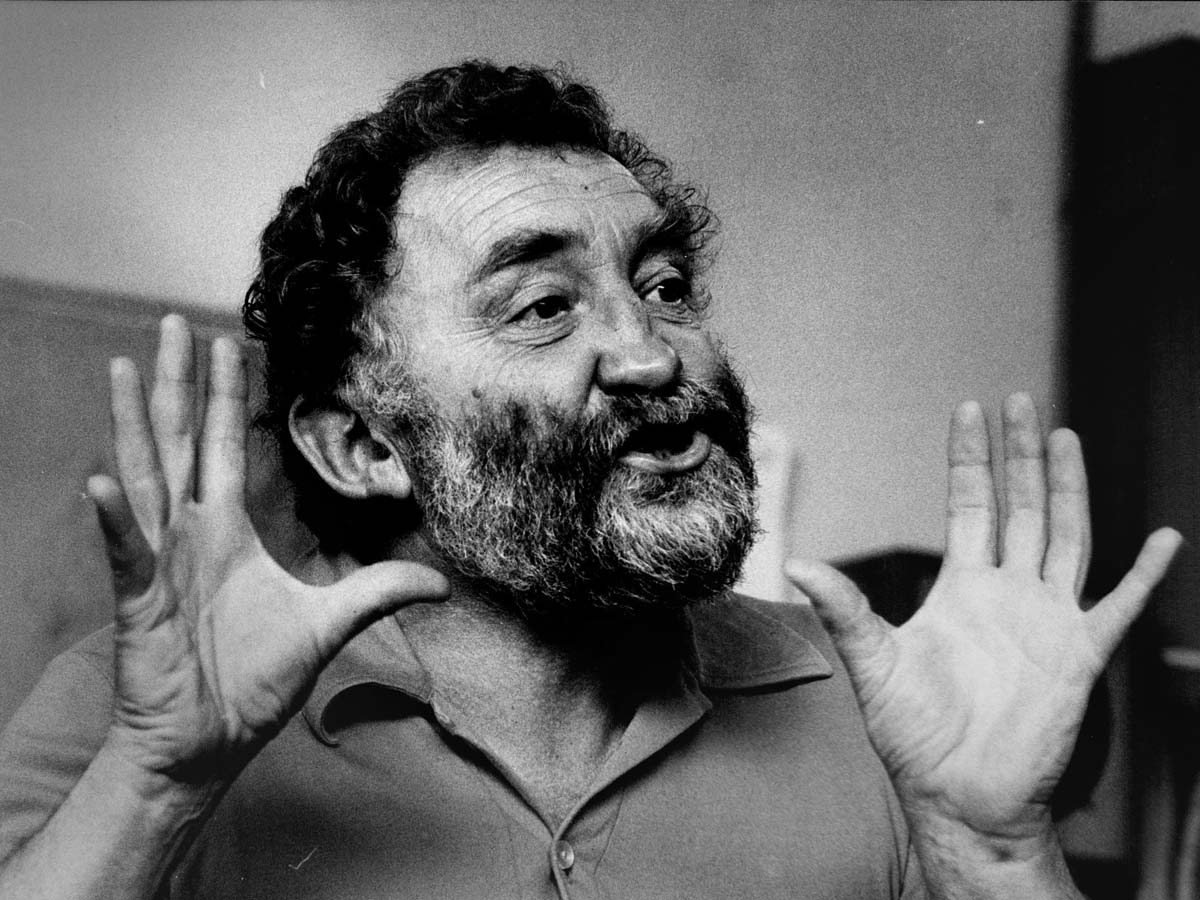 David Bellamy  
Botanist and broadcaster
With his unmistakable voice, looks and character, Bellamy was the enthusiastic face of botany on UK television. He became a household name - presenting and appearing on shows from the 1970s to the early 2000s. "I got really turned on by plants and I found out that if somebody told me what a plant was, I just couldn't forget it," the naturalist told BBC Radio 4's Desert Island Discs in 1978.
---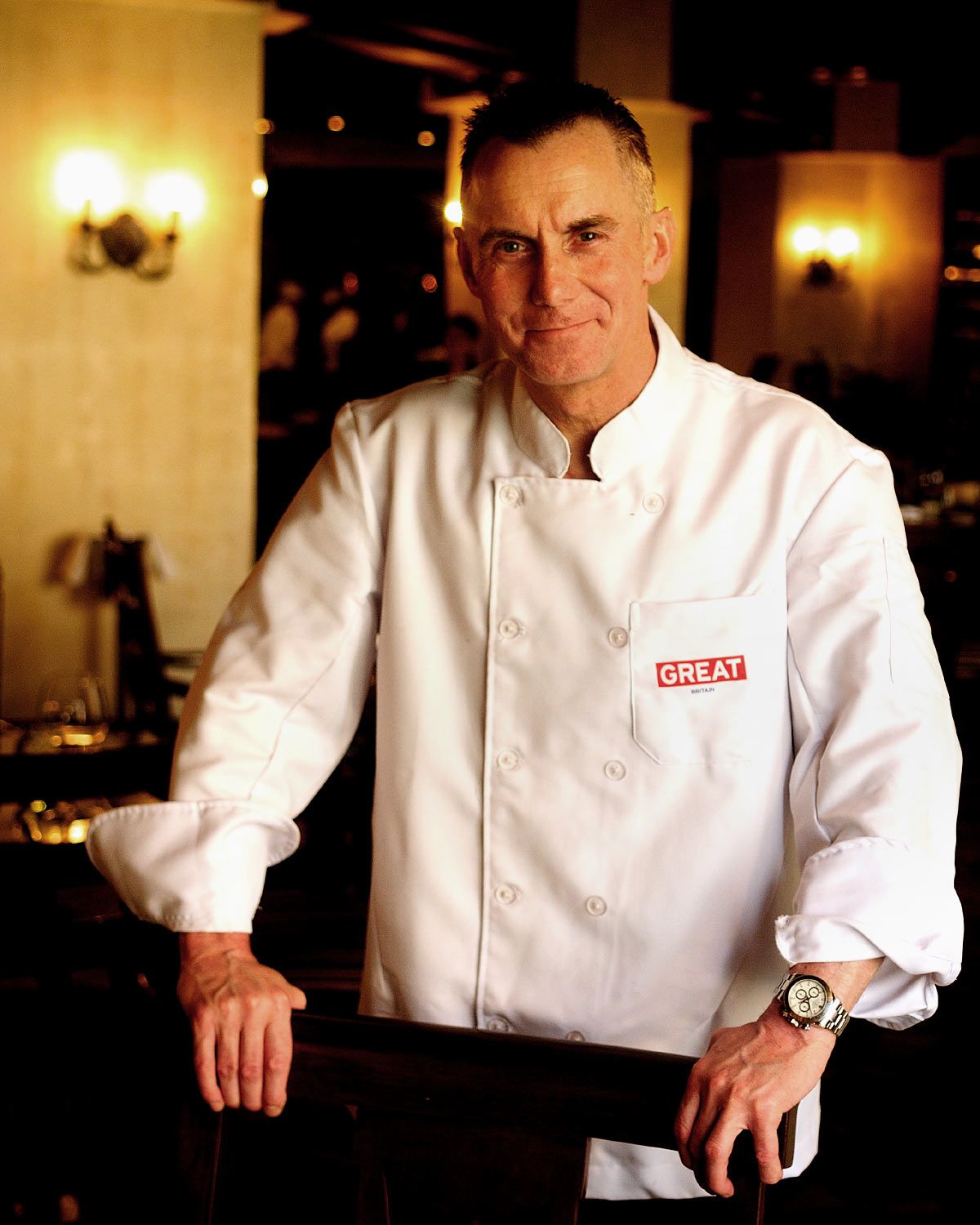 Gary Rhodes
Chef and TV presenter
Known for his spiky hair and passion for British food, Rhodes' first professional job was at the Amsterdam Hilton, where he began to experiment with nouvelle cuisine. He opened his first restaurant in 1997 and was made an OBE in 2006. His TV work included appearances on MasterChef, Hell's Kitchen and his own series Rhodes Around Britain.
---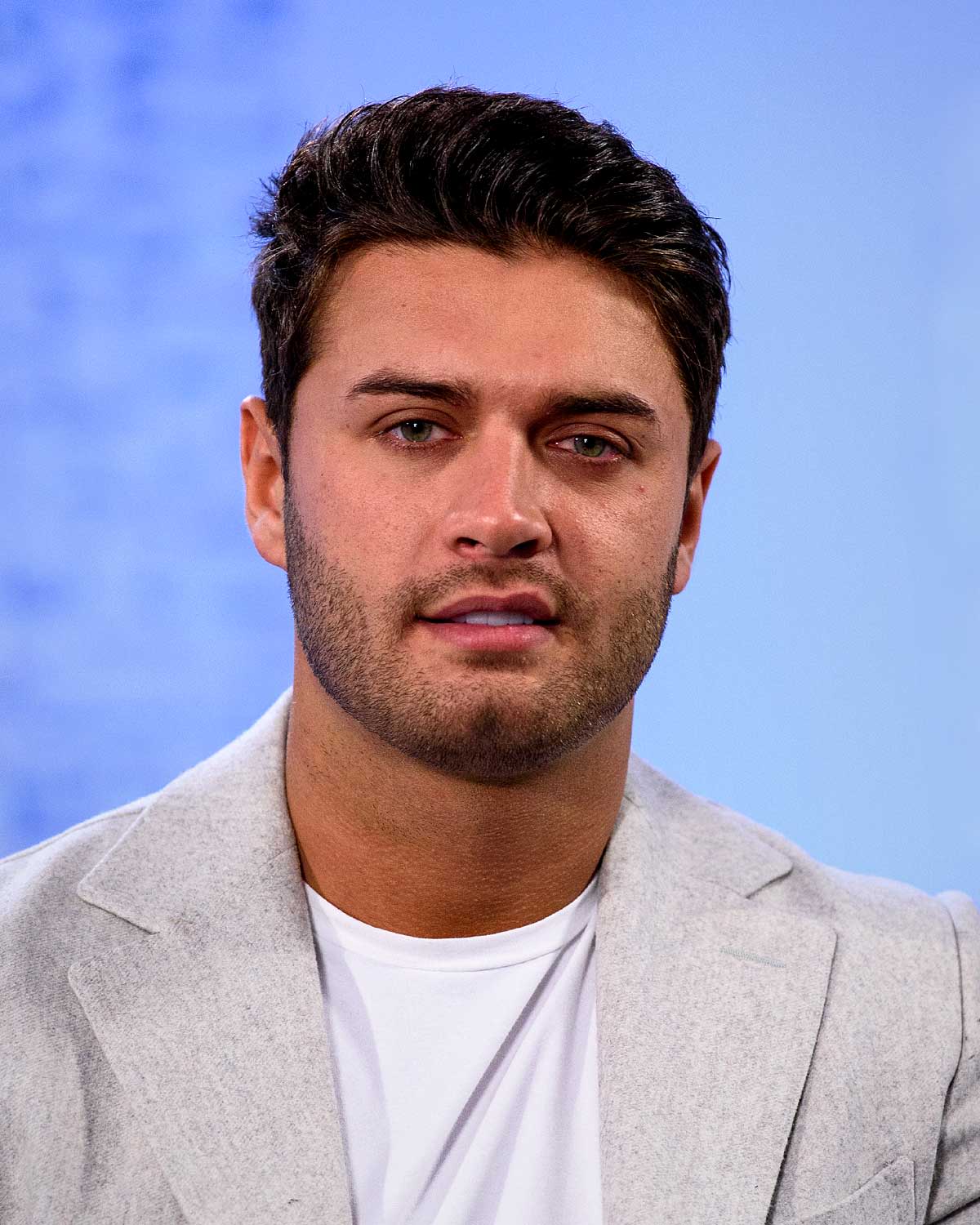 Mike Thalassitis
Love Island star 
The reality television star and former footballer found fame on the 2017 series of the ITV2 show. As a footballer, he played for clubs including Stevenage, St Albans and Chelmsford.
---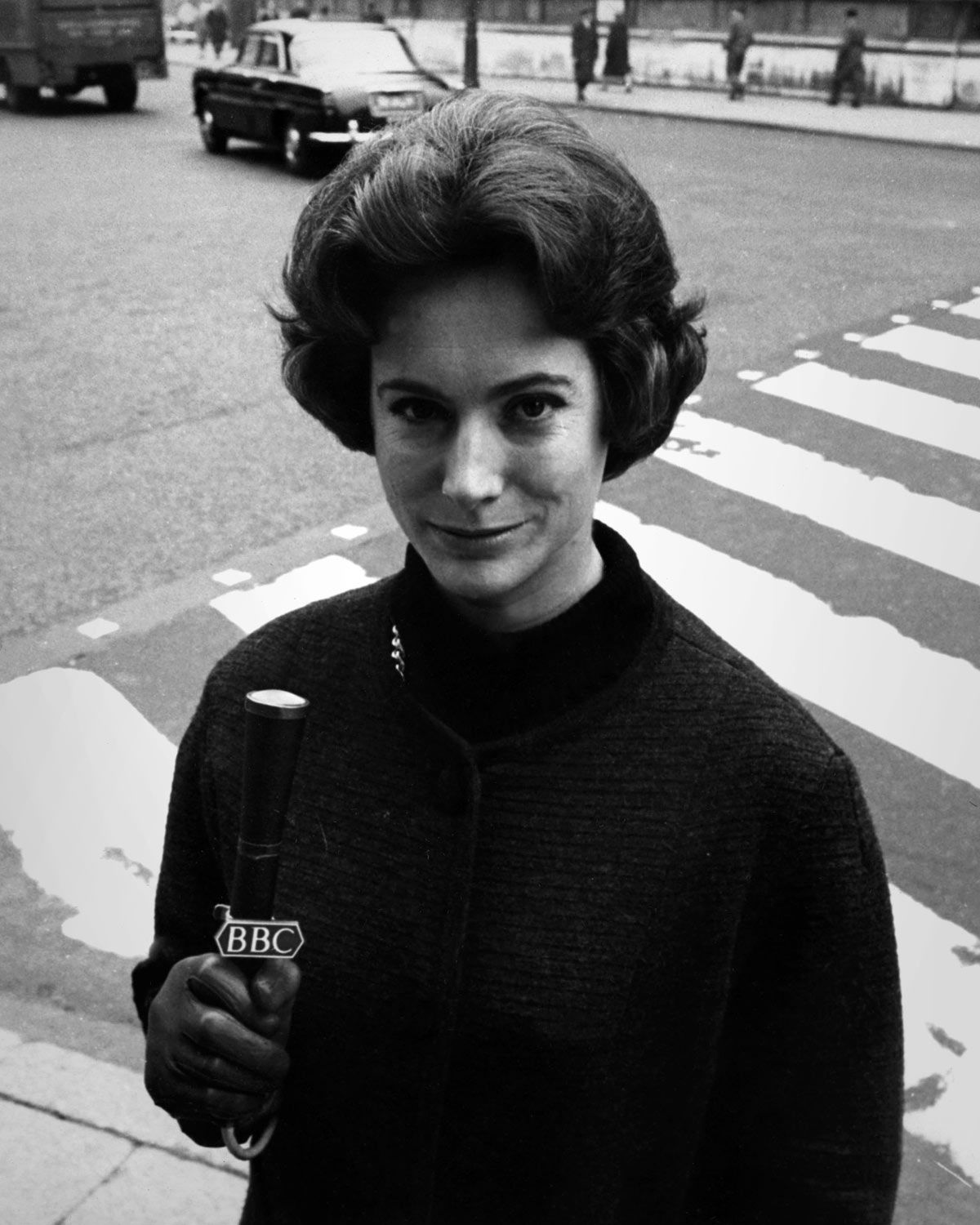 Nan Winton
First woman to read BBC TV news
Nancy Wigginton, better known as Nan Winton, was an experienced journalist who was chosen to become the first female TV newsreader at the corporation on 20 June 1960. The BBC described the decision at the time as an "experiment". Bosses believed Winton was serious enough to overcome prejudiced voices in the media that said women were "too frivolous to be the bearers of grave news".
---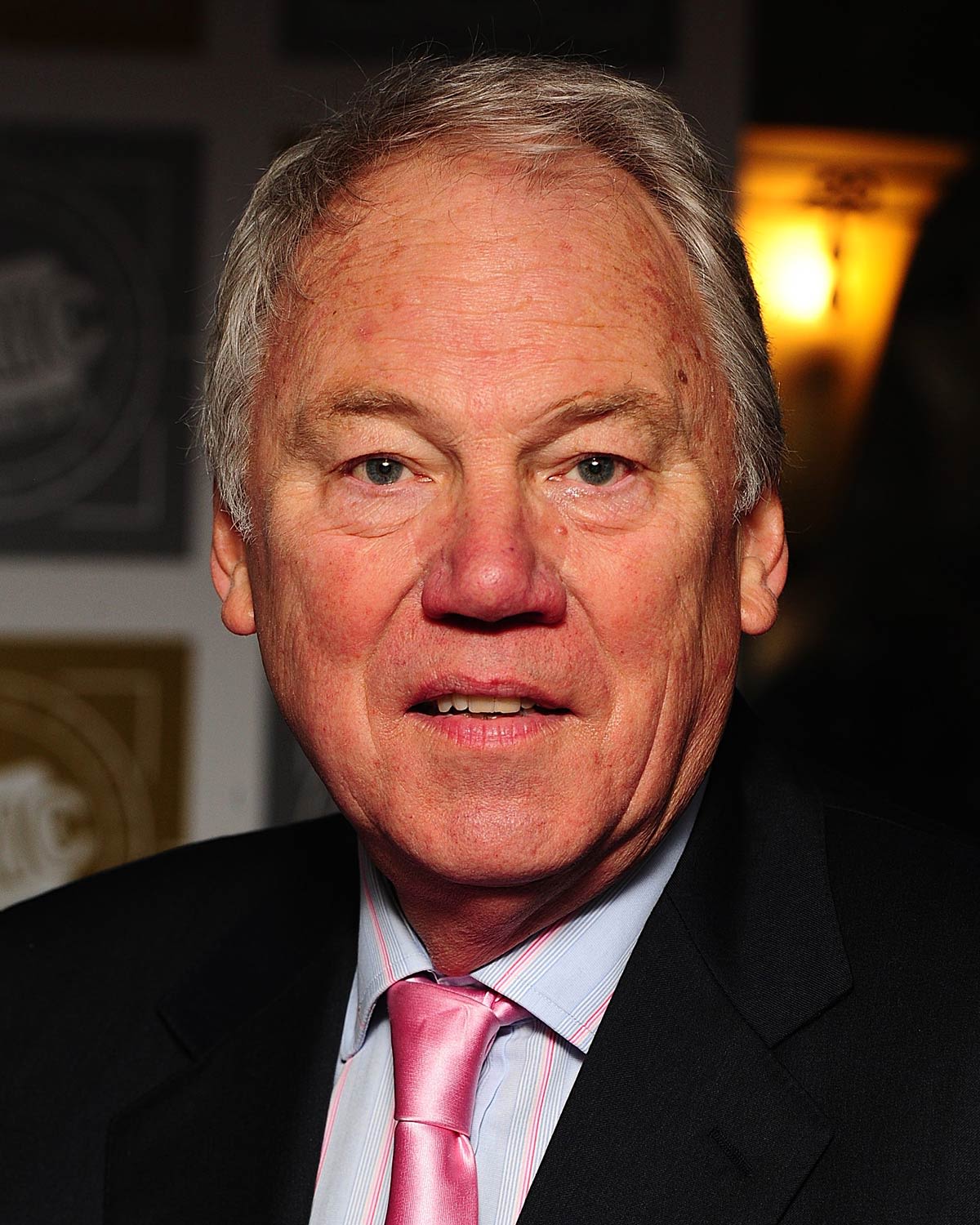 Peter Sissons
BBC, ITN and Channel 4 newsreader and Question Time host
"Dear Peter, my old school mate from the Liverpool Institute (now LIPA) has passed away. It's so sad to hear the news. We were in the same year and stayed in touch as time went by and we both followed our separate careers."
- Sir Paul McCartney, Beatle
---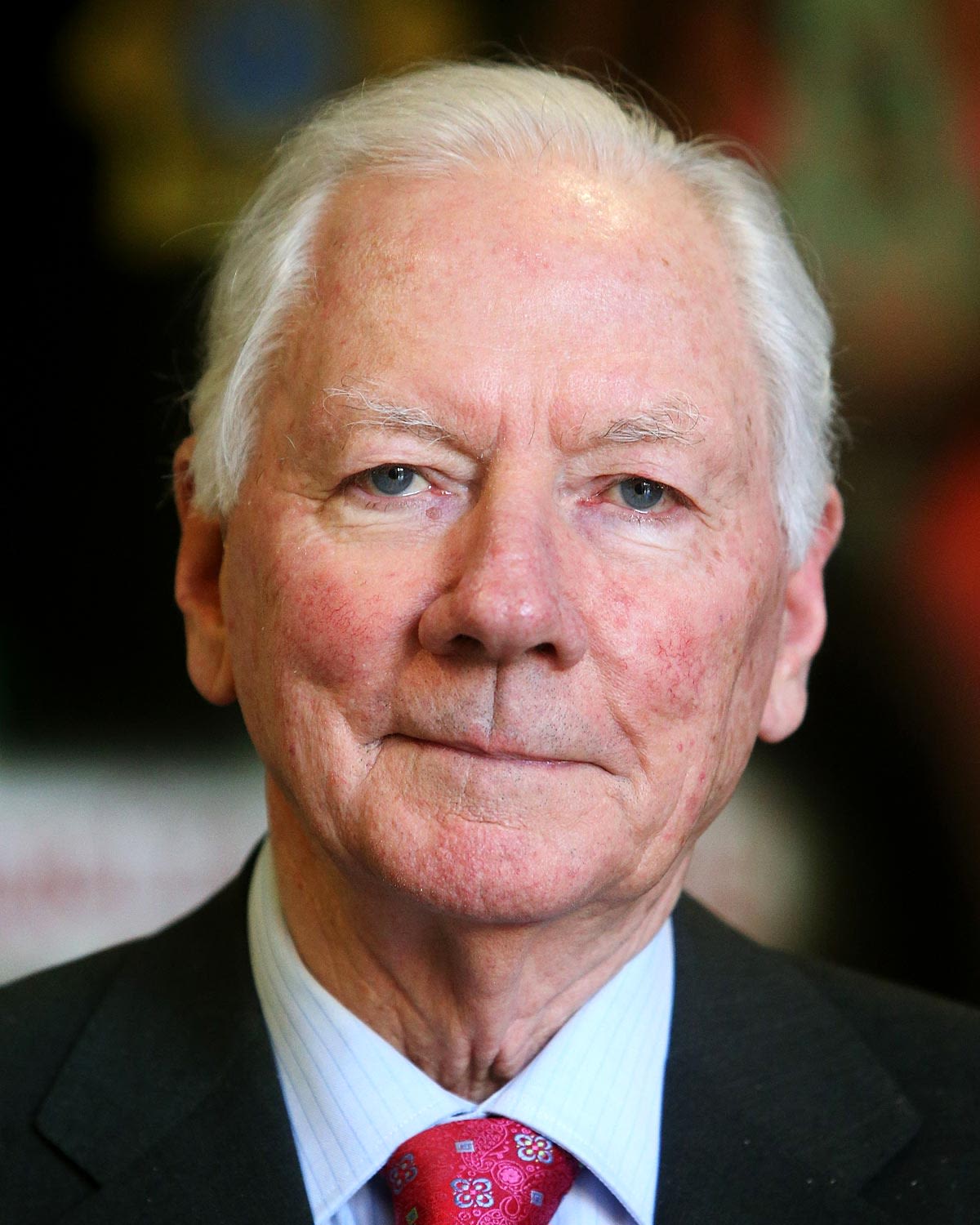 Gay Byrne
Irish broadcaster
A television and radio giant in the Republic of Ireland, he hosted the Late Late Show for more than 30 years. Dee Forbes, Director General of the national broadcaster RTÉ, described him as an exceptional broadcaster who "not only defined generations but deftly arbitrated the growth and development of a nation".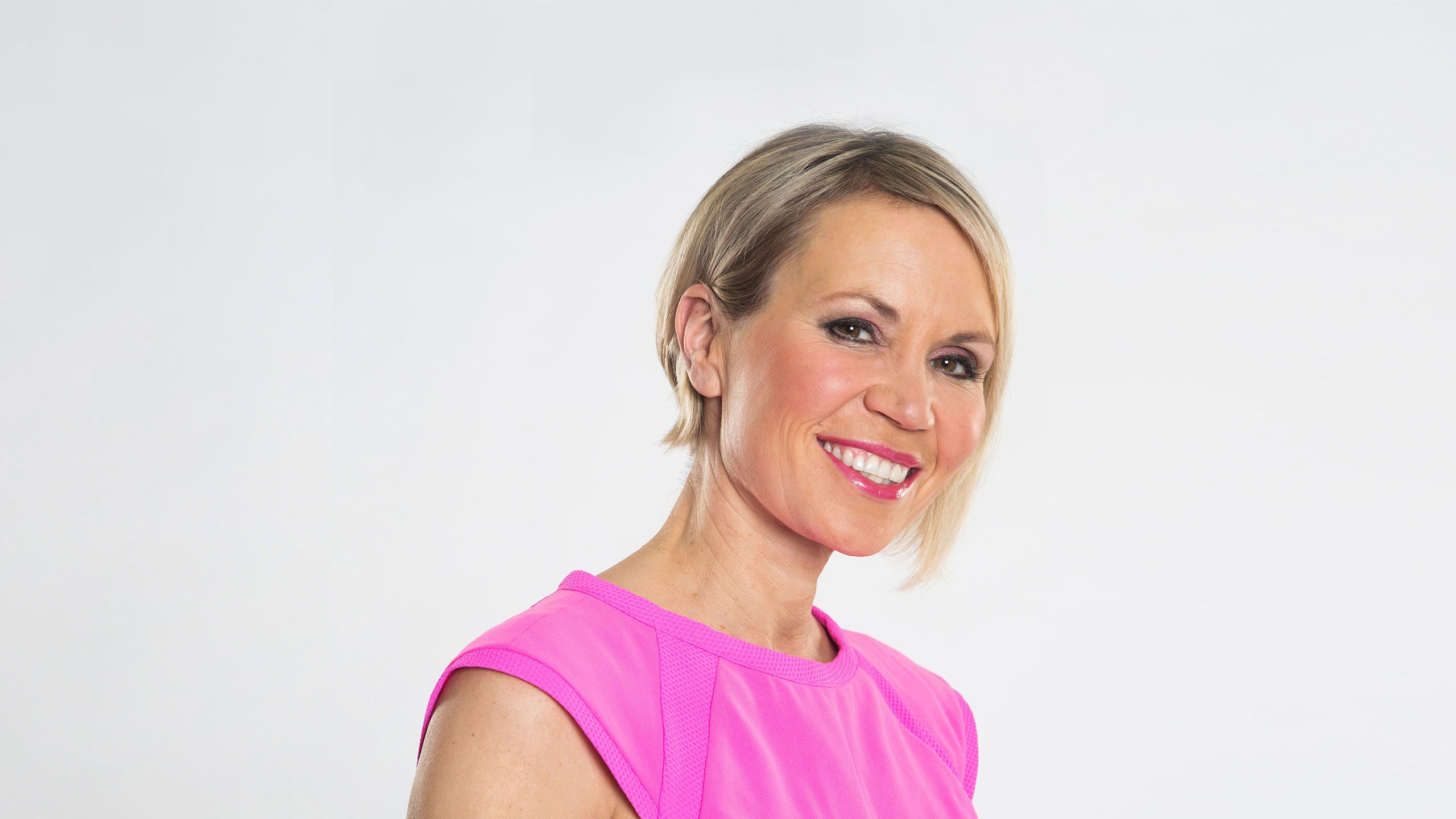 Dianne Oxberry
BBC Radio 1 and TV presenter
"She was very intelligent, very sharp and very charismatic - and that huge warmth is what listeners and viewers will take away. A lot of people on Twitter were saying they grew up with Dianne. They felt as if they knew her and she was the friend on the radio and the television - and you can't say better than that."
- Former BBC Radio 1 breakfast show host, Simon Mayo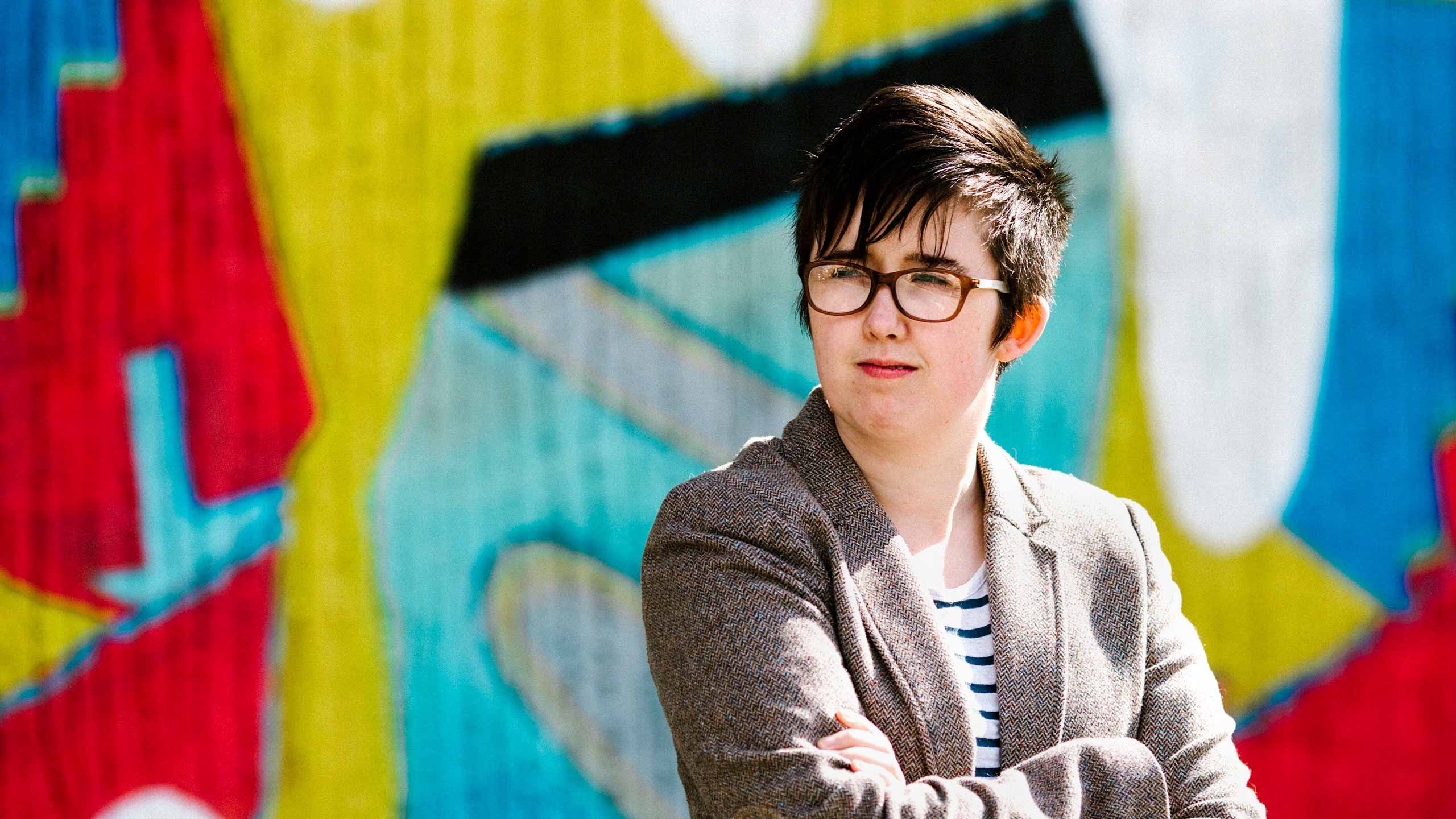 Lyra McKee
Belfast journalist 
One of Northern Ireland's "most promising" journalists, the 29-year-old was shot dead by dissident republicans during rioting in Londonderry. In 2014 she wrote to her 14-year-old self about being gay:
"Right now, you're wondering if you'll ever be 'normal'. You are normal. There is nothing wrong with you. You are not going to hell."
Alexei Leonov
First person to walk in space
The Soviet cosmonaut became the first person to spacewalk in 1965. Tethered to his spaceship by a 4.8m (16ft) cable, the Russian floated above the Earth for 12 minutes. The planet stretched out in all directions like a glorious panorama. In 2014, Leonov told the BBC it made him feel "like a grain of sand".
---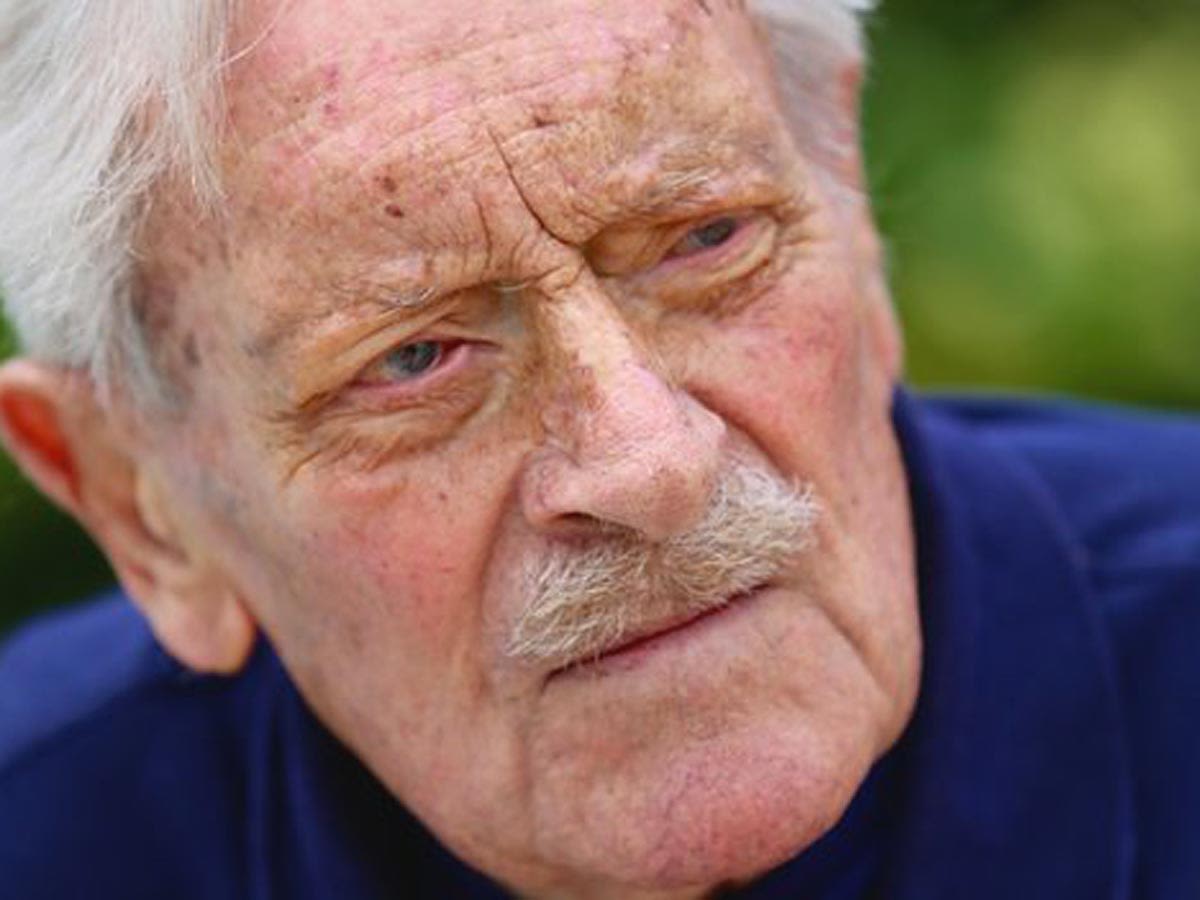 Maurice Mounsdon
Battle of Britain pilot
Flight Lieutenant Maurice Mounsdon was one of only four remaining members of The Few - a group of 3,000 airmen who defended the skies above southern England from the Nazis in the summer of 1940. In 2015, Mounsdon told the BBC how a German cannon shell had hit the fuel tank of his Hawker Hurricane. "I was on fire. There was only one thing to do and that was to get out as fast as possible. I was badly burned, but I rolled the aircraft over and came down by parachute from 14,000ft."
---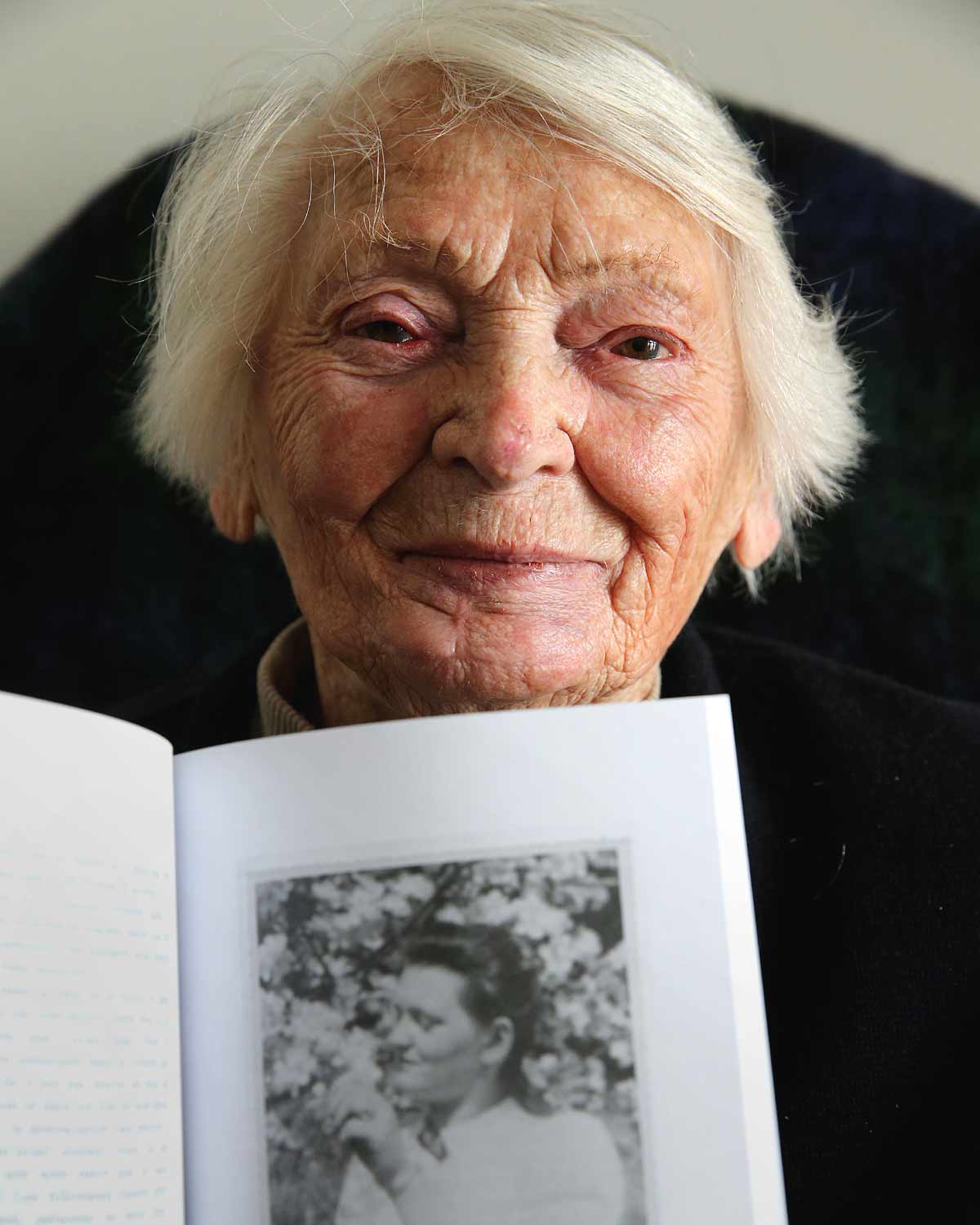 Yvette Lundy
French Resistance member who survived Nazi camps
She supplied fake papers to Jewish families, men fleeing forced labour and escaped prisoners of war during the Nazi occupation of France in World War Two. In 2017, Lundy was made a Grand Officer of the Legion of Honour, one of the highest civilian decorations in France.
---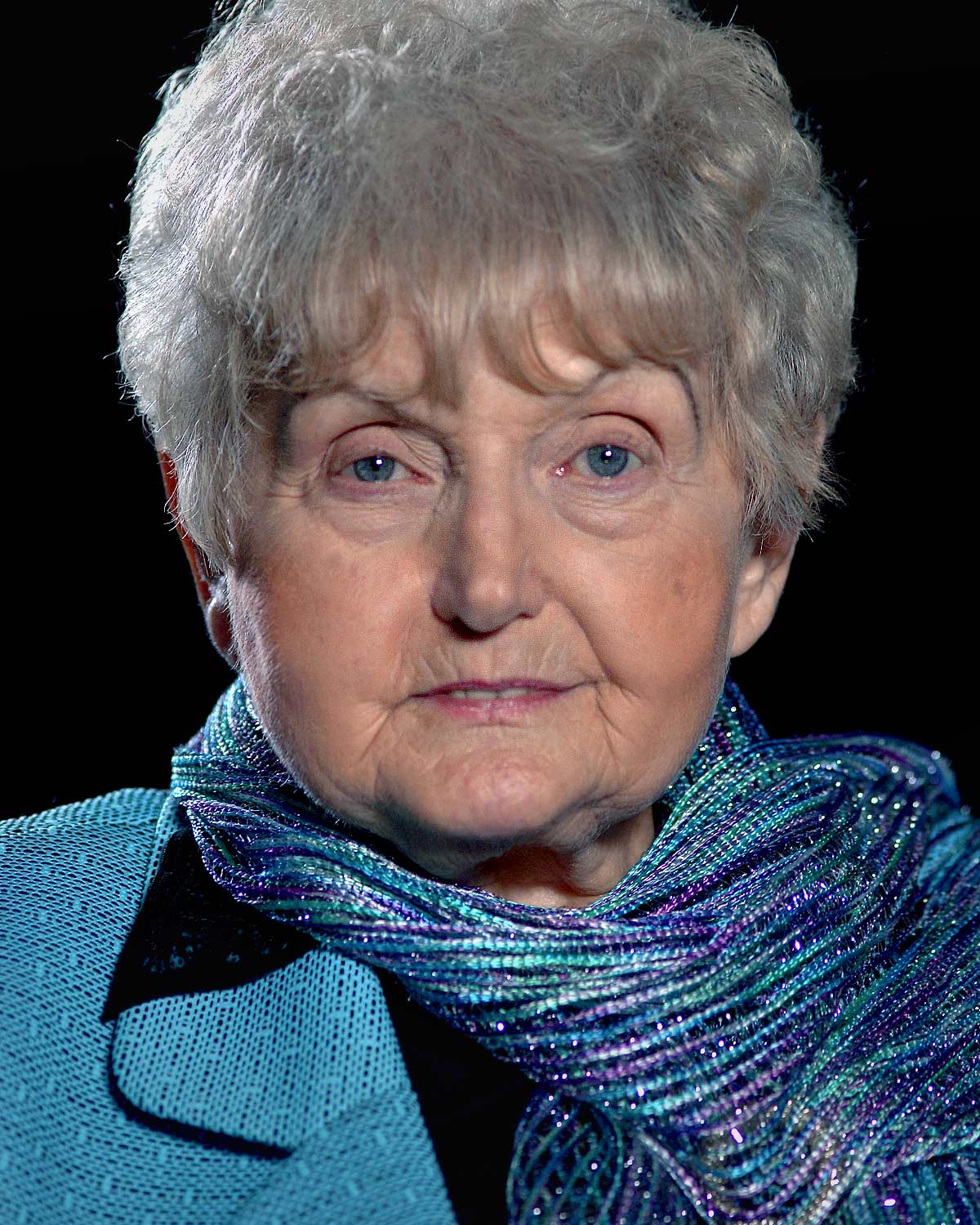 Eva Kor
Auschwitz survivor 
During World War Two, Eva and her twin sister Miriam survived torture at the hands of the notorious German doctor Josef Mengele - who was known as the Angel of Death. In later life she worked to promote Holocaust awareness, called for forgiveness of Nazi perpetrators and gave tours of the death camp at Auschwitz. 
---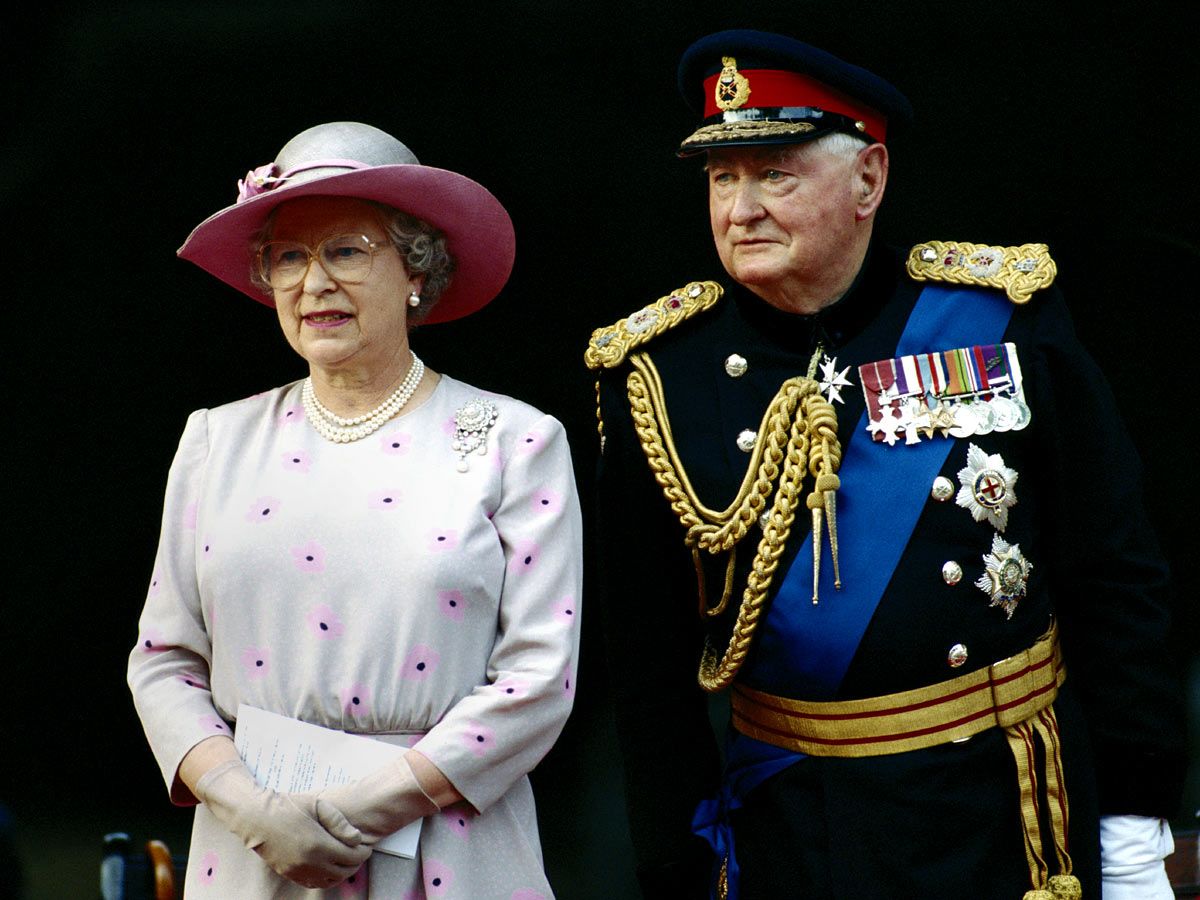 Lord Bramall
Chief of the UK Armed Forces 
Known to his family and friends as Dwin, from his first name Edwin, he joined the Army at the age of 18 and took part in the D-Day landings. He was wounded twice in Normandy but quickly returned to duty. For his bravery he was awarded the Military Cross. In 1982, he oversaw the Falklands campaign. In 2004, he spoke out in the House of Lords against UK involvement in the Iraq war. "We really should know by now that, unlike naked aggression, terrorism cannot be defeated by massive military means, but by concentrating more on the twin pillars of competent protection and positive diplomacy."
---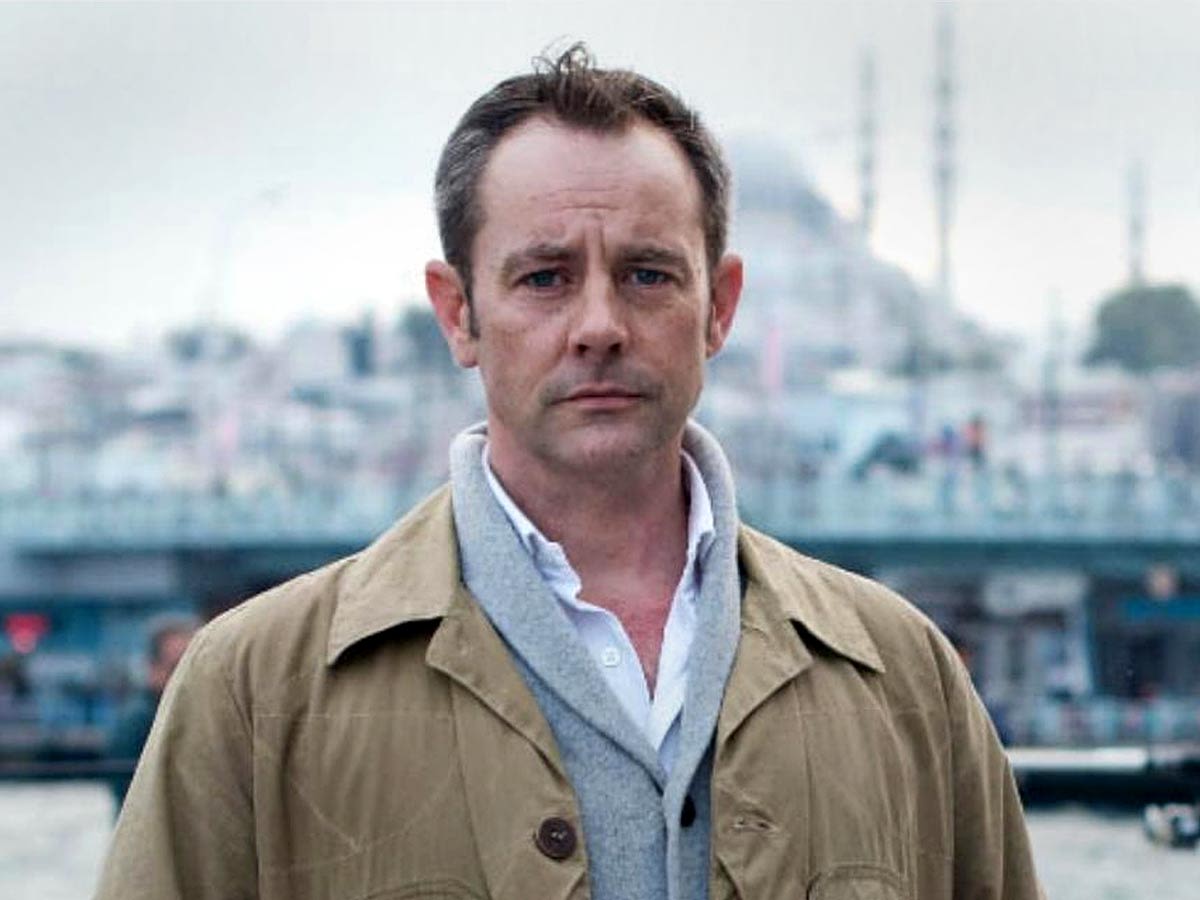 James Le Mesurier
White Helmets co-founder
The former British Army officer was honoured by the Queen for his work with the White Helmets civil defence group in Syria - receiving an OBE in 2016. The organisation, also known as the Syria Civil Defence, helps rescue civilians caught up in attacks in areas of Syria controlled by the opposition to President Bashar al-Assad.
---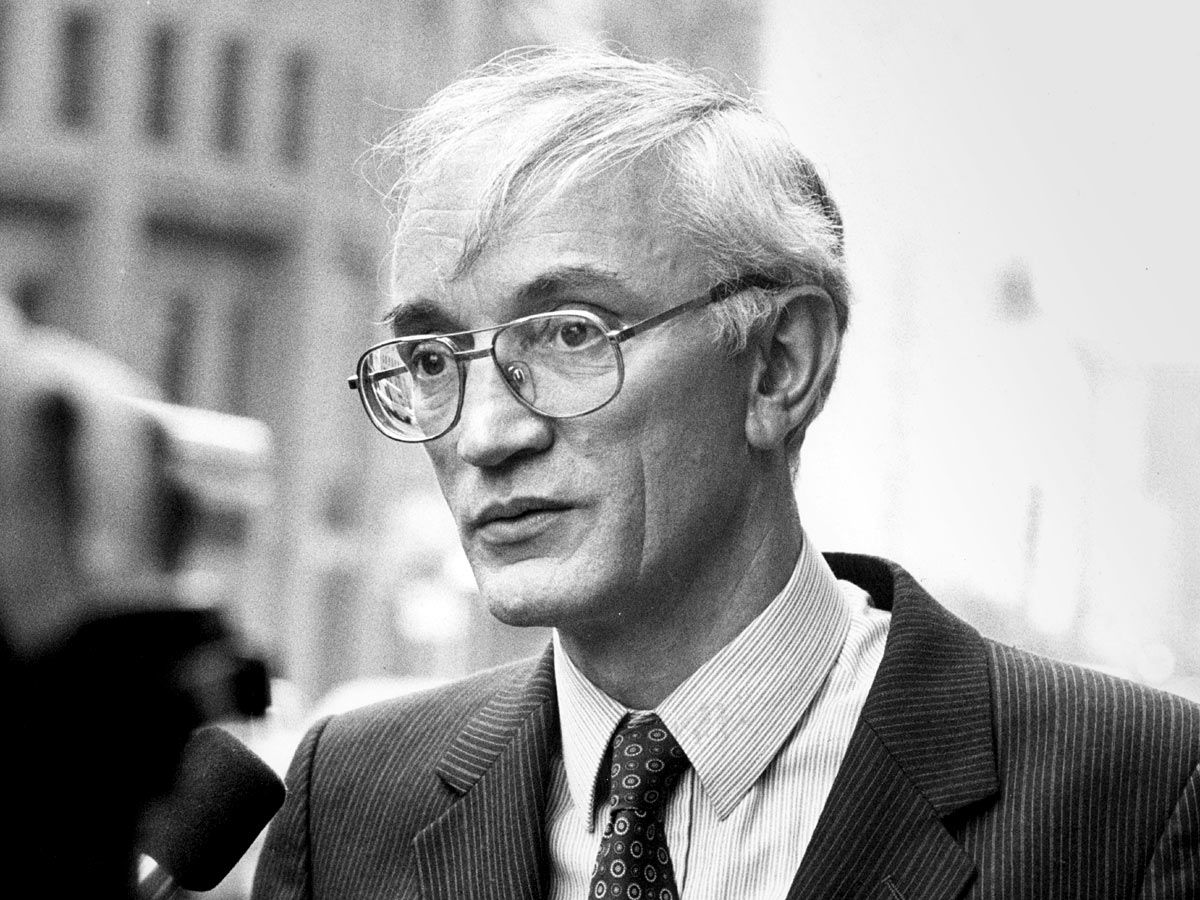 John Stalker
'Shoot-to-kill' probe police chief 
The former deputy chief constable of Greater Manchester Police led a controversial investigation into an alleged shoot-to-kill policy in 1982 by the Royal Ulster Constabulary. He was replaced as officer in charge in 1986 amid allegations that he was associating with criminals in Manchester. He was later exonerated and became a journalist in his retirement.
---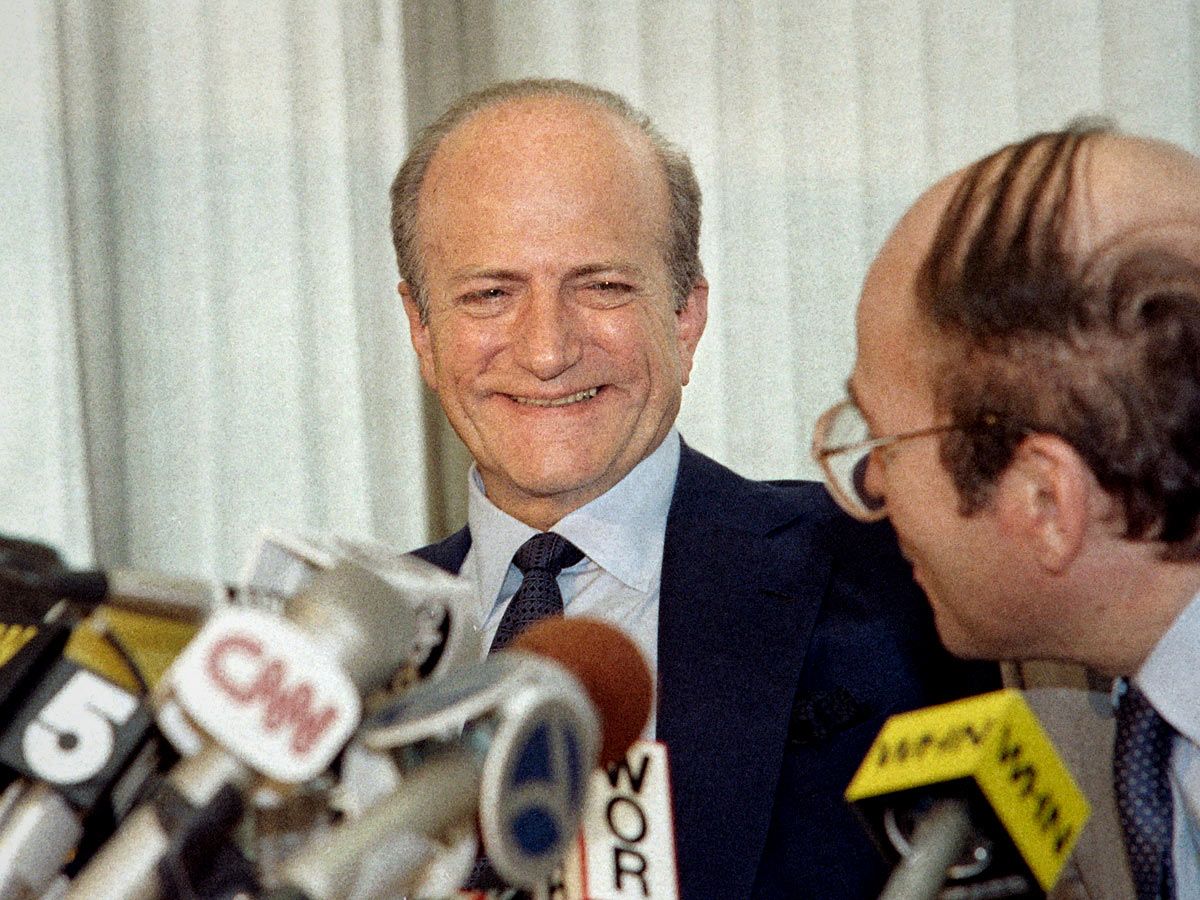 Claus von Bülow
Danish-born socialite convicted and then cleared of attempted murder
In 1982 Claus von Bülow was found guilty of trying to kill his heiress wife Martha von Bülow with an insulin overdose at their mansion in the US state of Rhode Island. But the verdict was overturned three years later at a second trial. The events were turned into a 1990 Hollywood film, Reversal of Fortune, starring Glenn Close and Jeremy Irons. Martha Von Bülow, also known as Sunny, was found unconscious after the overdose and spent 28 years in a coma before she died.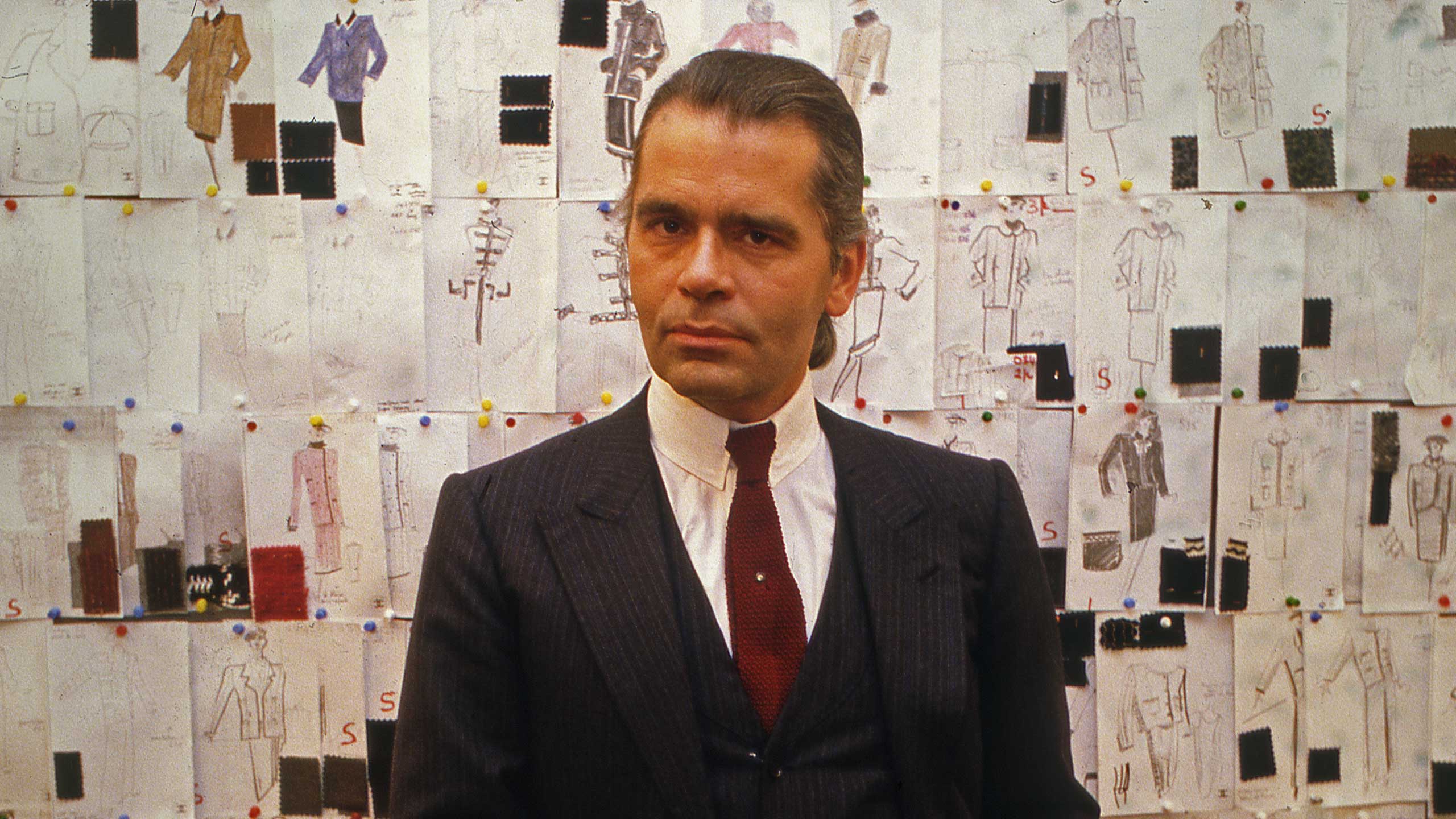 Karl Lagerfeld
Chanel fashion designer
"I am very much down to earth. Just not this Earth."
- Karl  Lagerfeld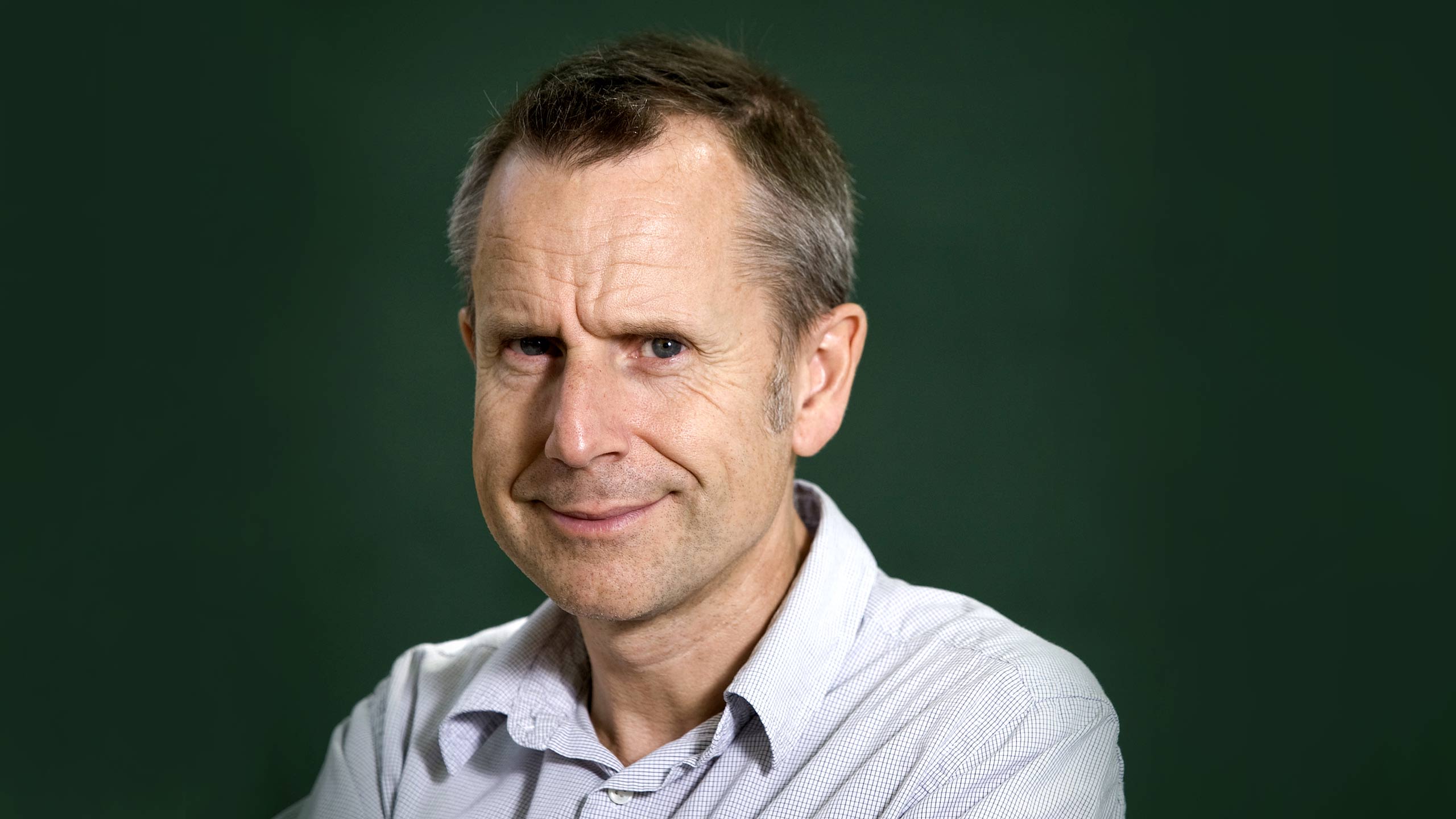 Jeremy Hardy
Comedian and Radio 4 panel star 
"He spoke fluent comedy. He could take any subject and make it funny. He could be left-wing without being pious and do satire without being a smart-arse."
- Comedian Jack Dee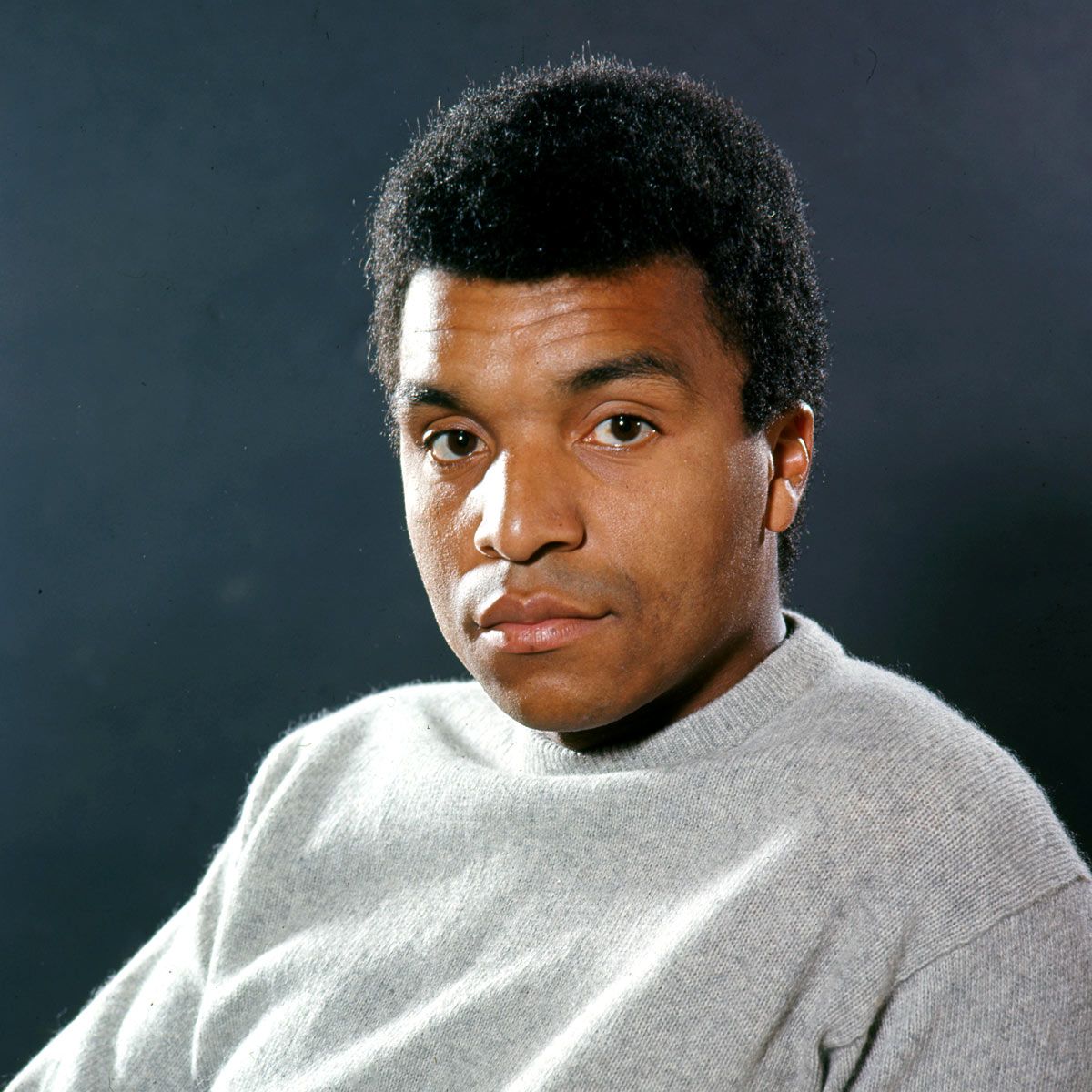 Kenny Lynch  
Singer and entertainer
Lynch had two Top 10 hits in the 1960s - Up on the Roof and You Can Never Stop Me Loving You. He also toured with The Beatles, wrote songs for the Small Faces and appeared on Celebrity Squares and numerous other TV shows through the 1970s and 1980s.
---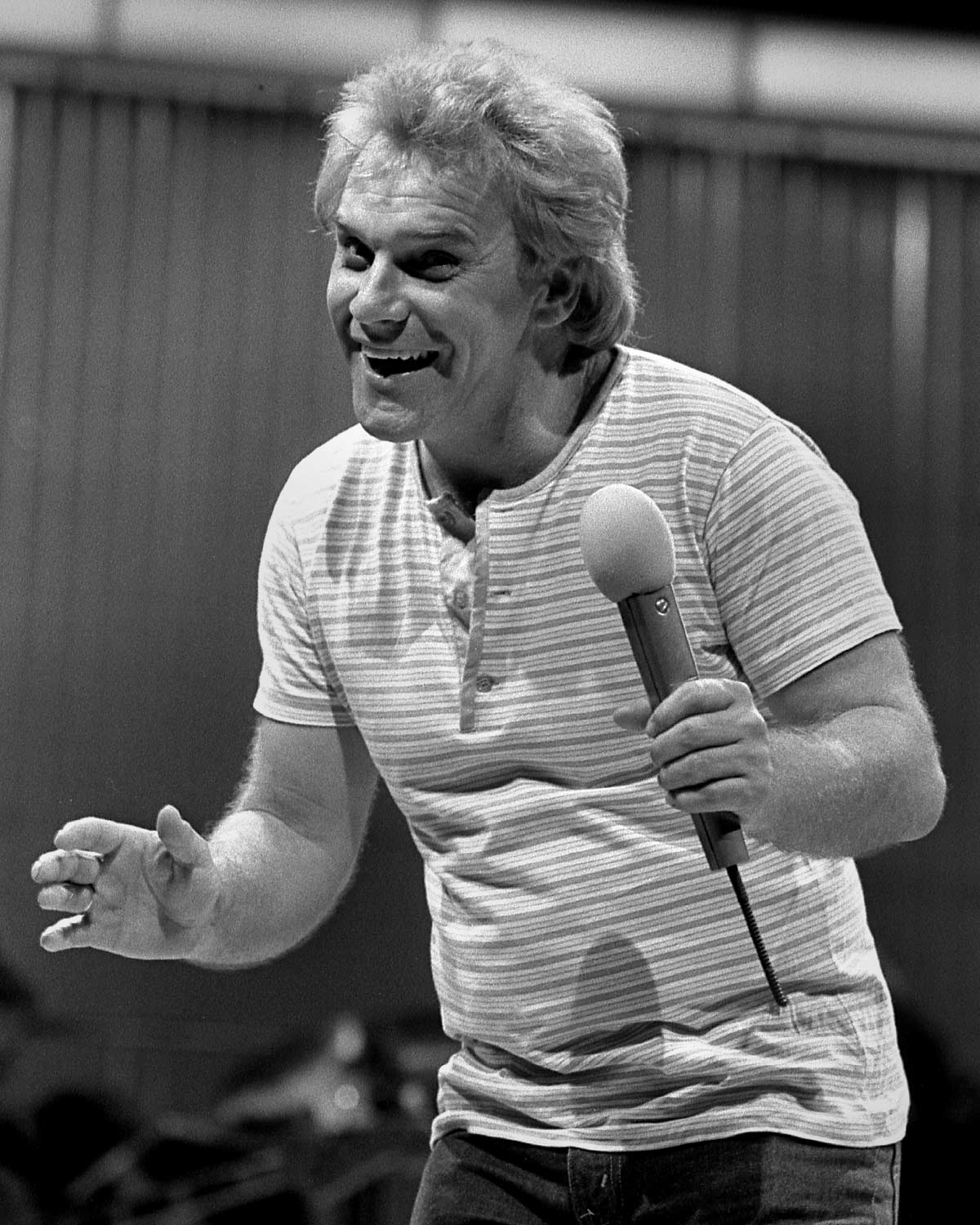 Freddie Starr
Comedian
Starr was known for his zany, high-energy performances and impersonations of Elvis Presley, Mick Jagger, Max Wall and a wellington-boot wearing Adolf Hitler. In 1986, the Sun newspaper printed the headline "Freddie Starr Ate My Hamster" - a fabricated story devised by the disgraced late publicist Max Clifford. In his 2001 autobiography Starr said: "I have never eaten or even nibbled a live hamster, gerbil, guinea pig, mouse, shrew, vole or any other small mammal."
---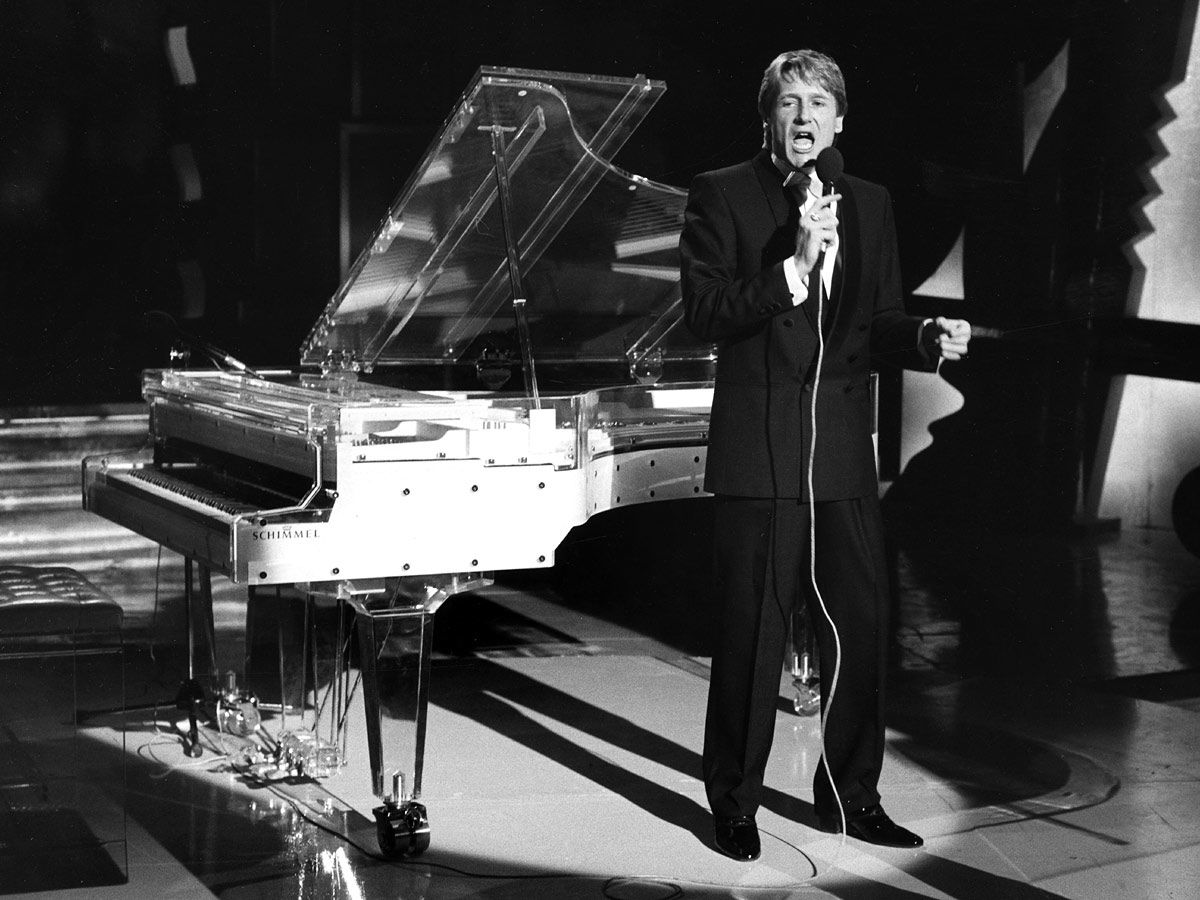 Joe Longthorne
Singer and impressionist
Joe Longthorne's career spanned five decades. After working the club circuit, he got his big break in 1981 on the ITV series Search For A Star - and went on to regularly feature on other TV variety shows in the 1980s.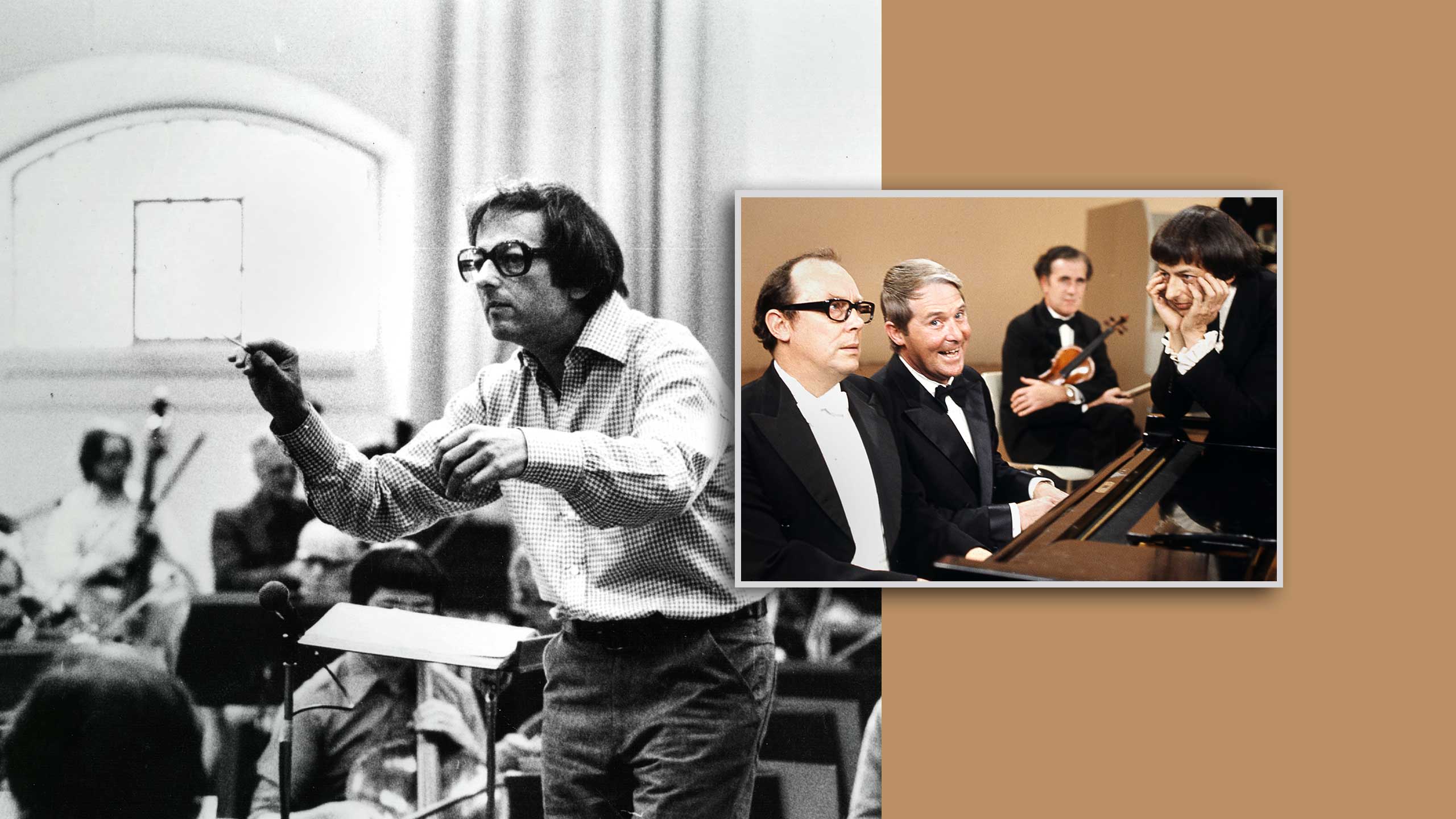 André Previn
Composer and conductor 
"Farewell, André Previn. He played all the right notes, and usually in the right order. What a life. All those Oscars, awards and achievements and yet most of my generation will always think of him as Andre Preview, conducting Eric Morecambe. He probably wouldn't mind…"
- Comedian and writer Stephen Fry on Twitter 
(André Previn pictured with Eric Morecambe and Ernie Wise in 1971)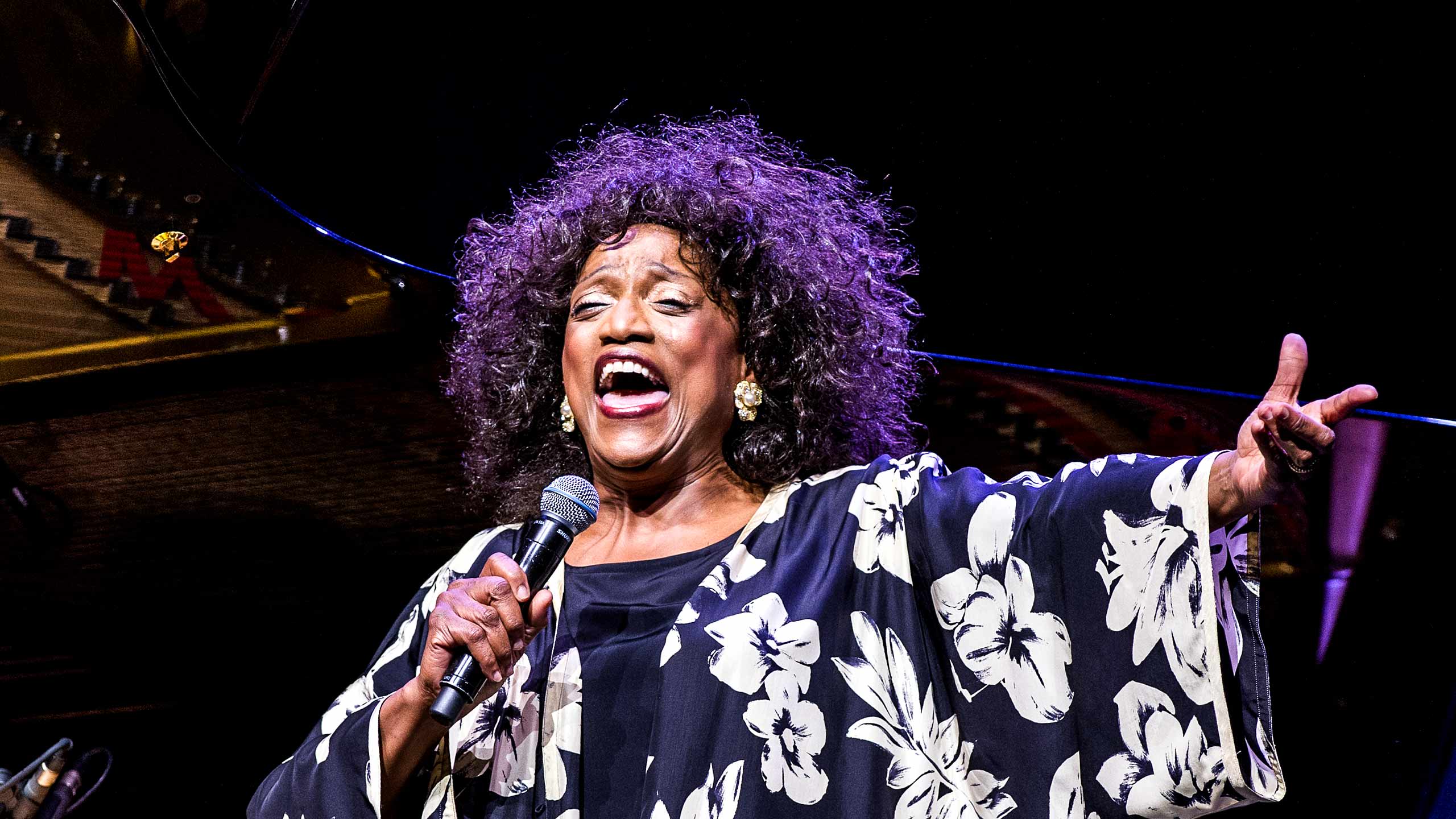 Jessye Norman  
Grammy-winning US star of opera
"I don't remember a moment in my life when I wasn't trying to sing."
- Jessye Norman speaking to NPR in 2014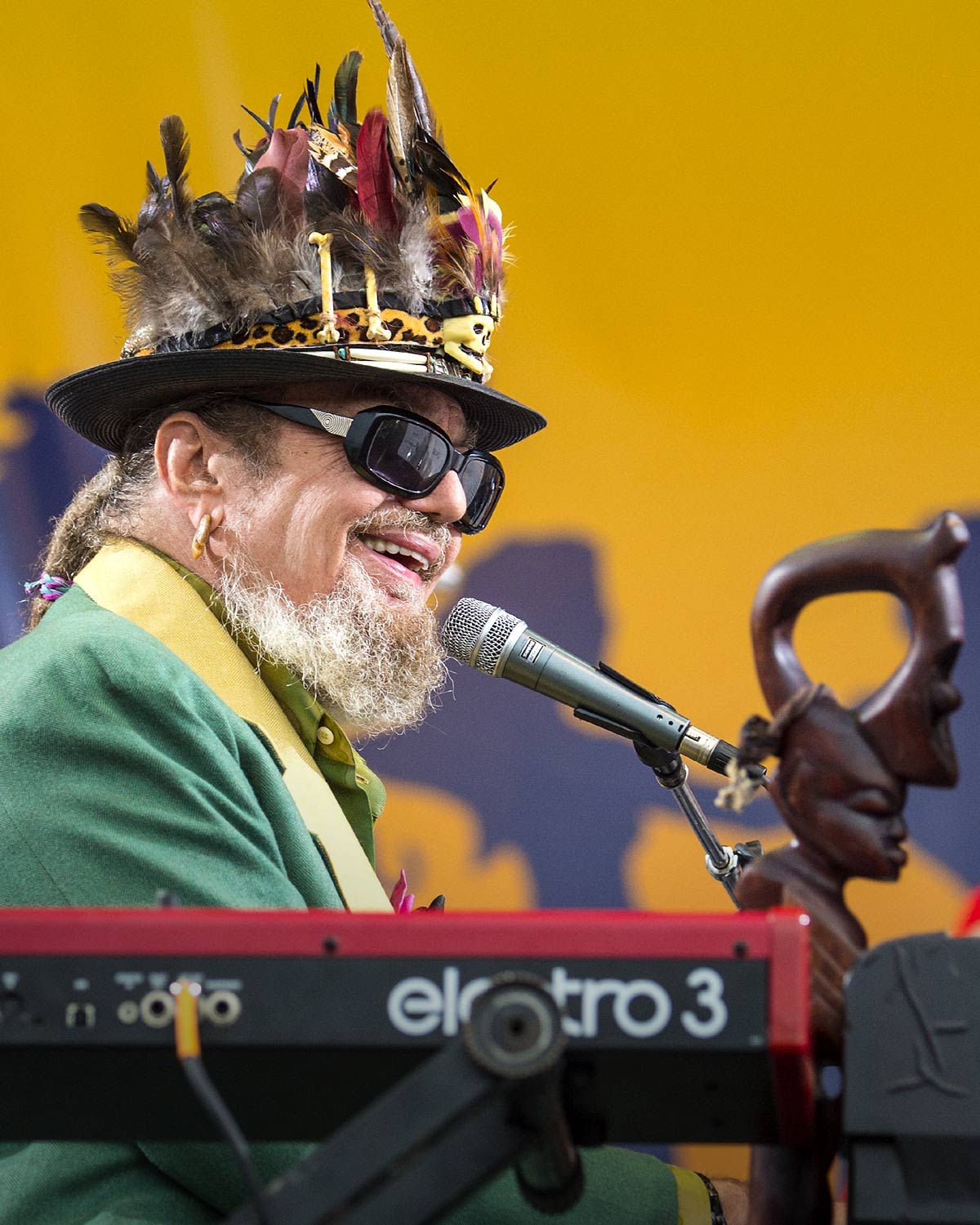 'Dr John'
Grammy-winning singer 
The New Orleans-born, Rock and Roll Hall of Fame singer - real name Malcolm John Rebennack Jr - combined the genres of blues, pop, jazz, boogie woogie and rock and roll. After his death, the former Beatles drummer Ringo Starr wrote on Twitter: "God bless Dr John, peace and love to all his family. I love the doctor, peace and love."
---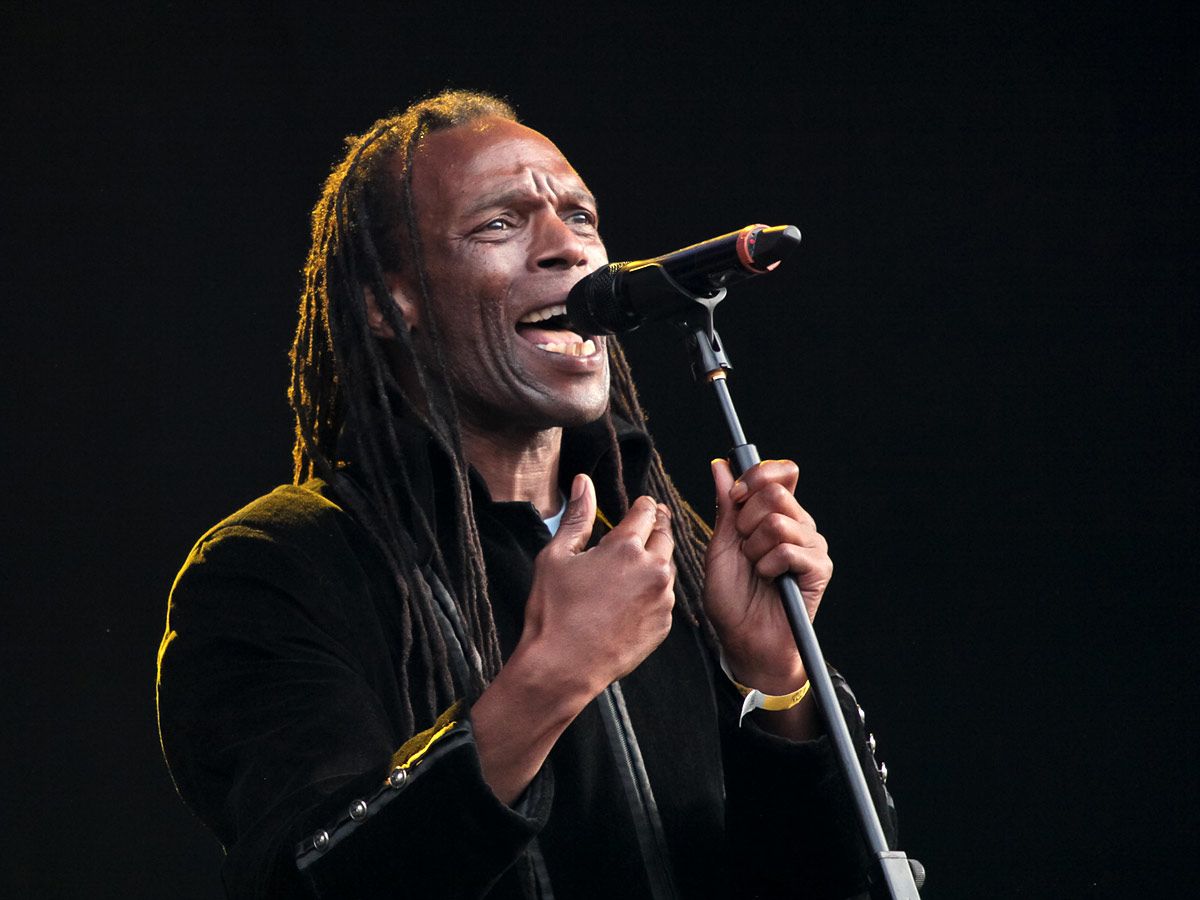 'Ranking' Roger Charlery
The Beat singer
As vocalist with The Beat, Ranking Roger spearheaded the two-tone movement with a distinctive vocal style influenced by the Jamaican rap technique of toasting. The group enjoyed several top 10 hits, most famously Mirror in the Bathroom - the first digitally recorded single released in the UK. Their 1980 cover of Andy Williams' Can't Get Used To Losing You was used as the main sample on Beyonce's 2016 hit Hold Up.
---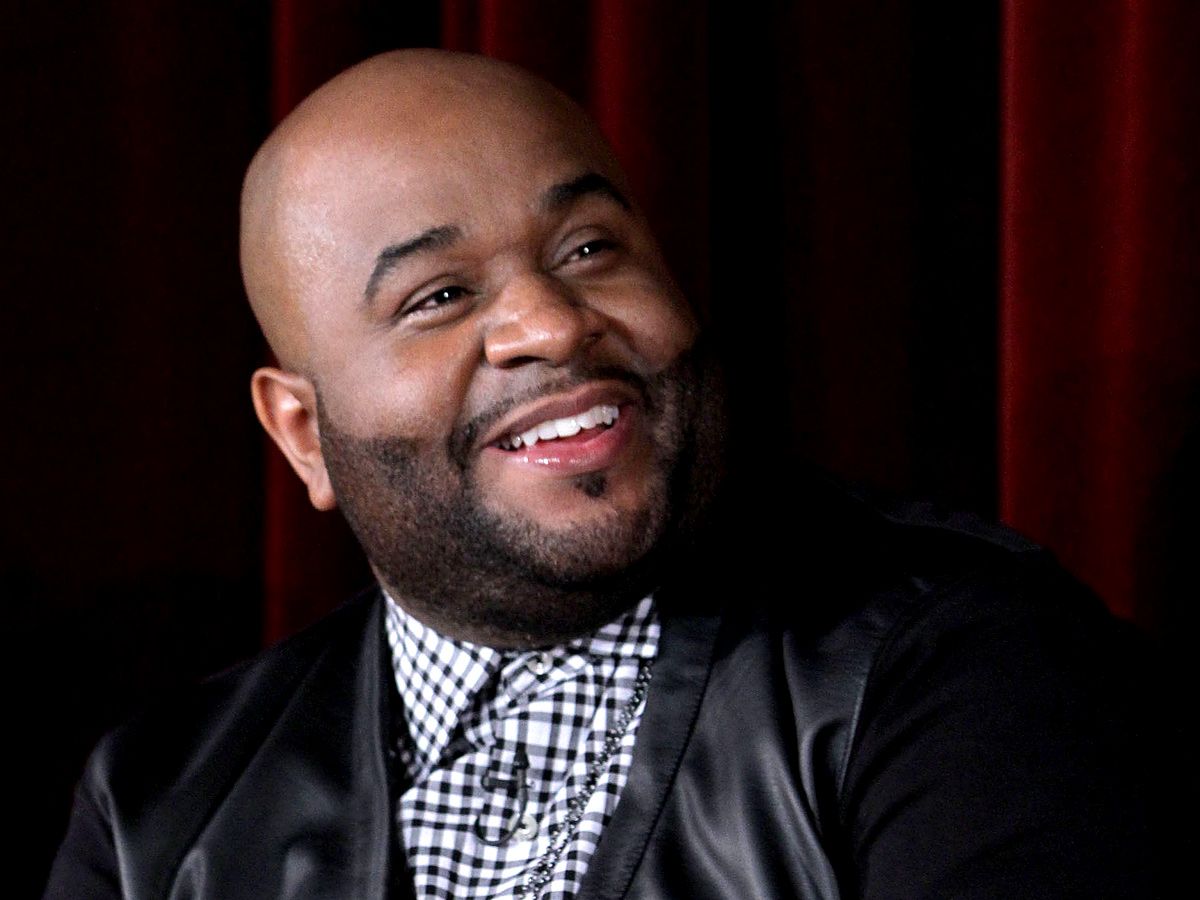 LaShawn Daniels
Grammy-winning songwriter 
He co-wrote such hits as Destiny's Child's Grammy-winning Say My Name and Lady Gaga's Telephone. Daniels, who was known as Big Shiz, also worked with artists including Whitney Houston, Michael Jackson, Brandy and Toni Braxton.
---
James Ingram
R&B singer-songwriter
The Grammy-winner and Oscar-nominee had two US number ones, with the smooth soul ballads Baby Come To Me and I Don't Have The Heart. He also co-wrote Michael Jackson's PYT with Quincy Jones.
---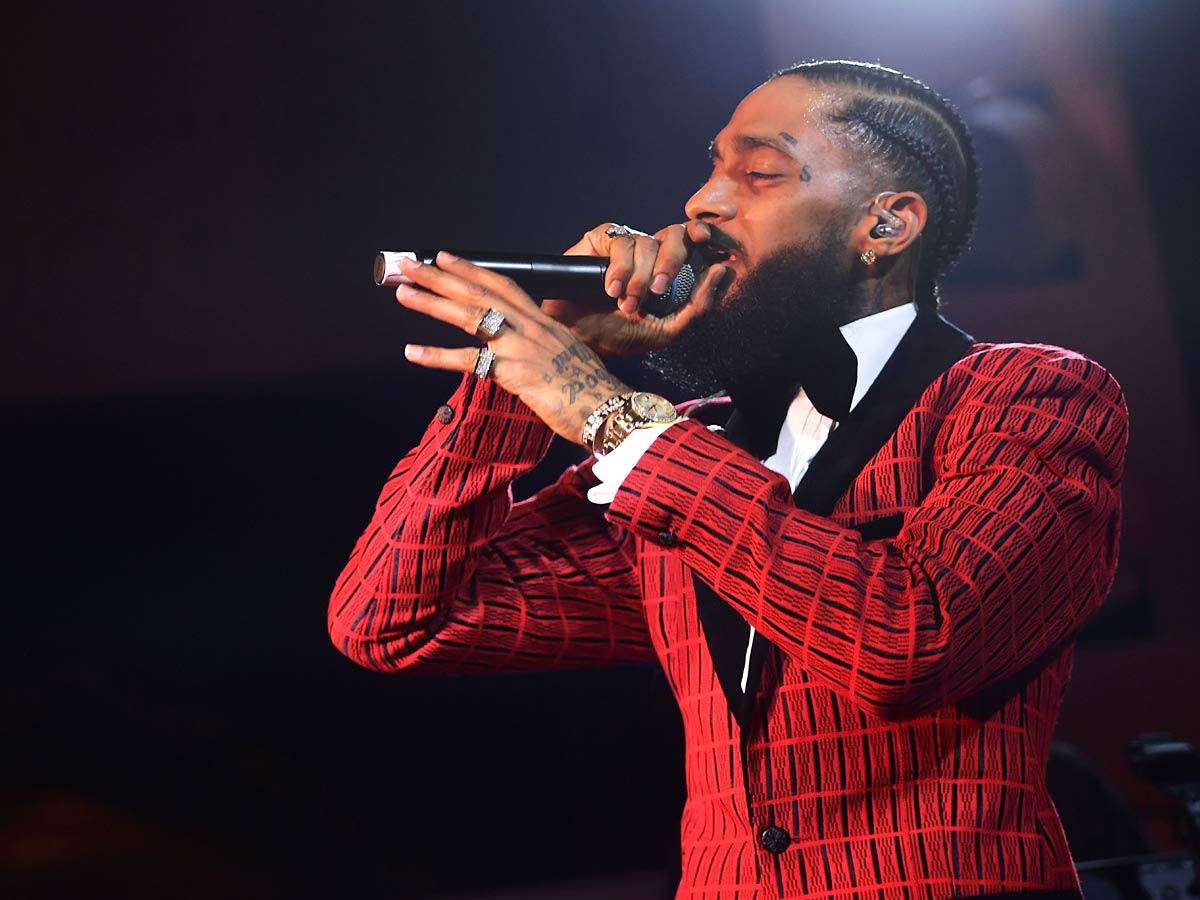 Nipsey Hussle
Rapper
His debut album Victory Lap received a nomination for best rap album at this year's Grammy Awards. Fellow musician Drake, who won a Grammy on the same night, took to Instagram to pay tribute to the 33-year-old: "My whole energy is just at a low right now hearing this… You were having the best run and I was so happy watching from distance fam nobody ever talks down on your name you were a real one to your people and to the rest of us."
---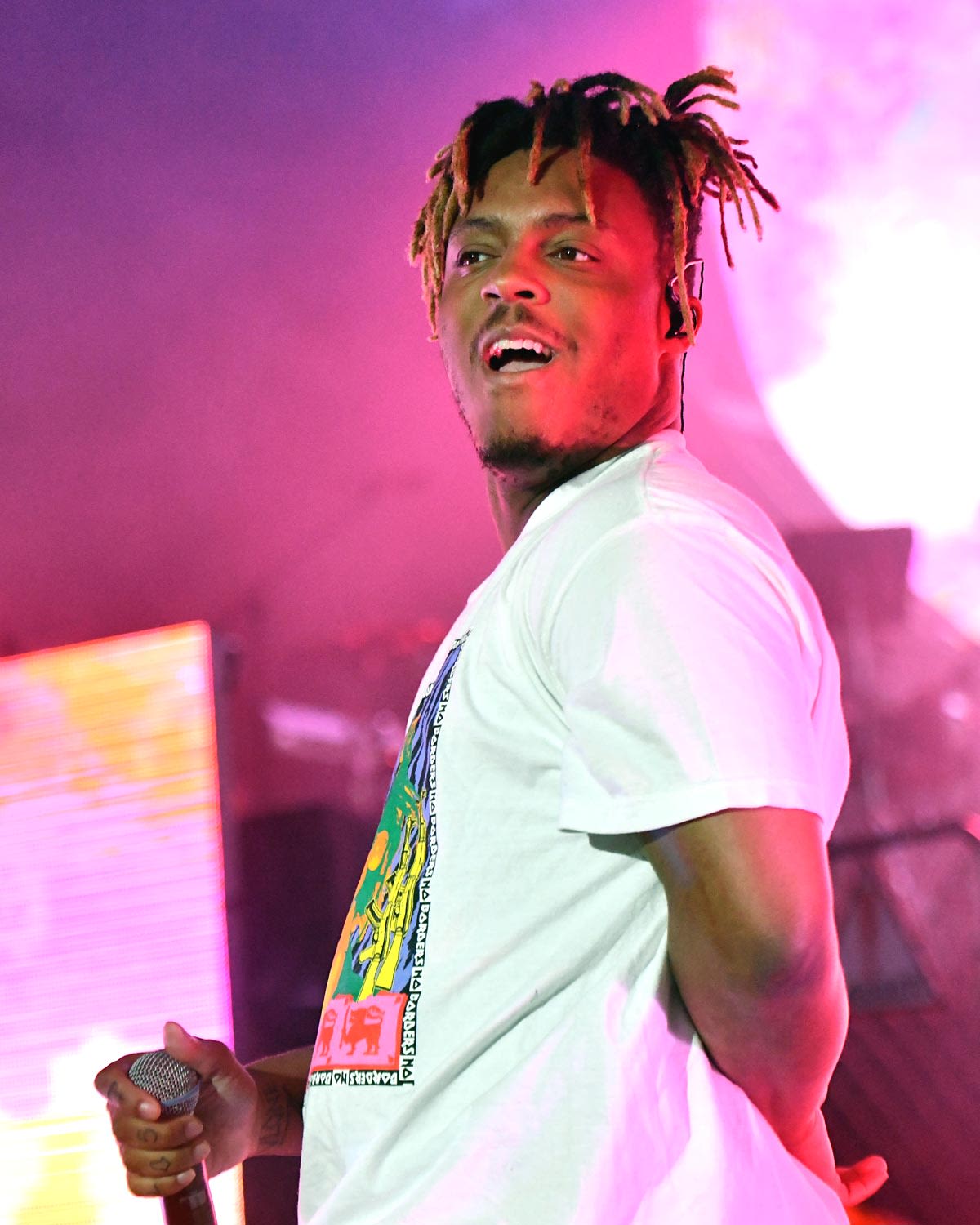 Juice Wrld
Rapper
The musician, real name Jarad Anthony Higgins, rose to fame in 2018 with hit singles All Girls Are the Same and Lucid Dreams. More plaudits followed the release of his first studio album, Goodbye & Good Riddance - and his second album Death Race for Love topped the Billboard chart this year.
---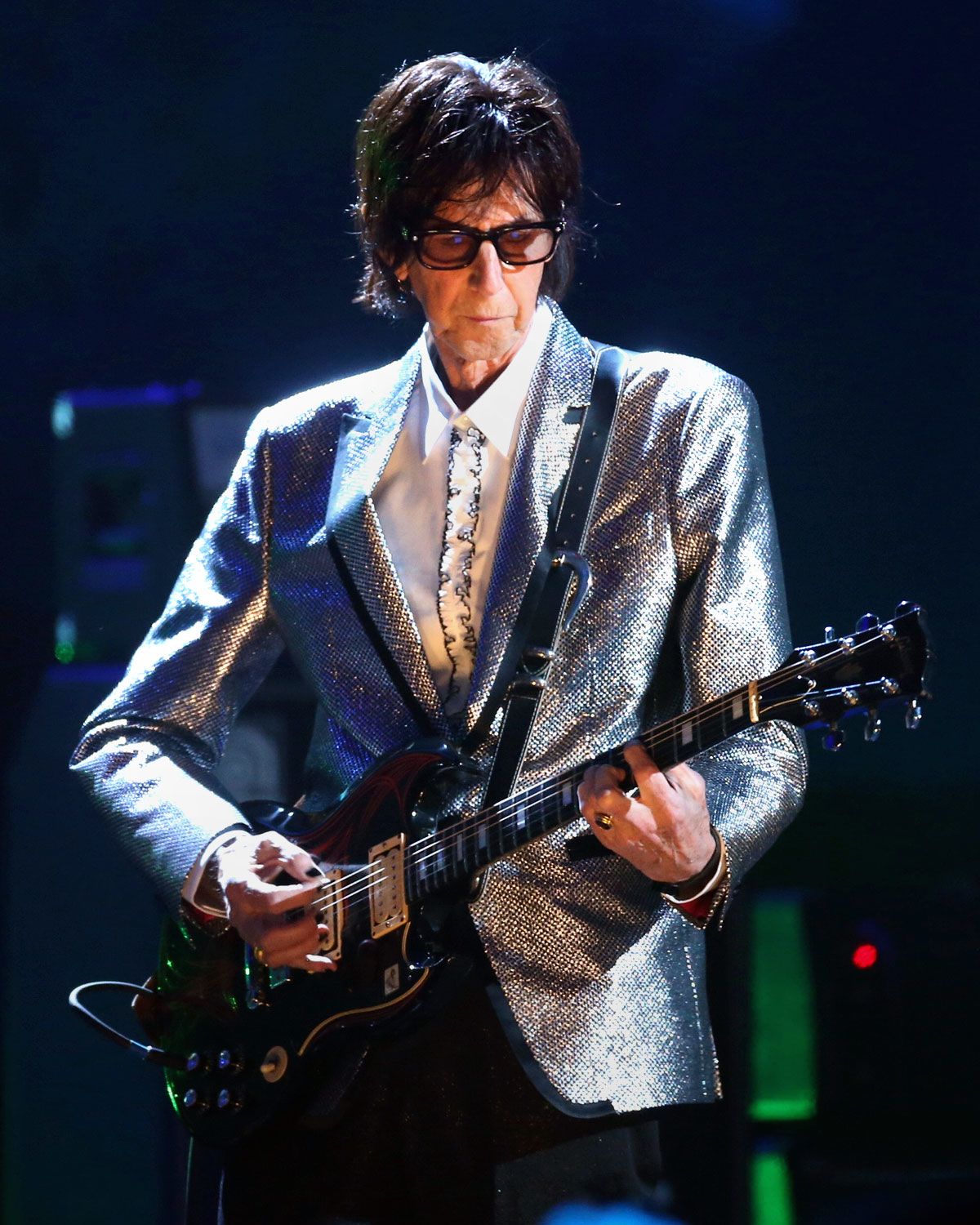 Ric Ocasek
Lead singer of The Cars
The US band - formed in Boston in the mid-1970s by Ocasek and Benjamin Orr - helped kick-start the new wave movement. Merging guitar rock with synthesizer-based pop, their early hits included Just What I Needed, My Best Friend's Girl and Good Times Roll. Their 1984 ballad Drive was used as background music for footage of the Ethiopian famine, and its re-release as a single after Live Aid helped raise money for the cause.
---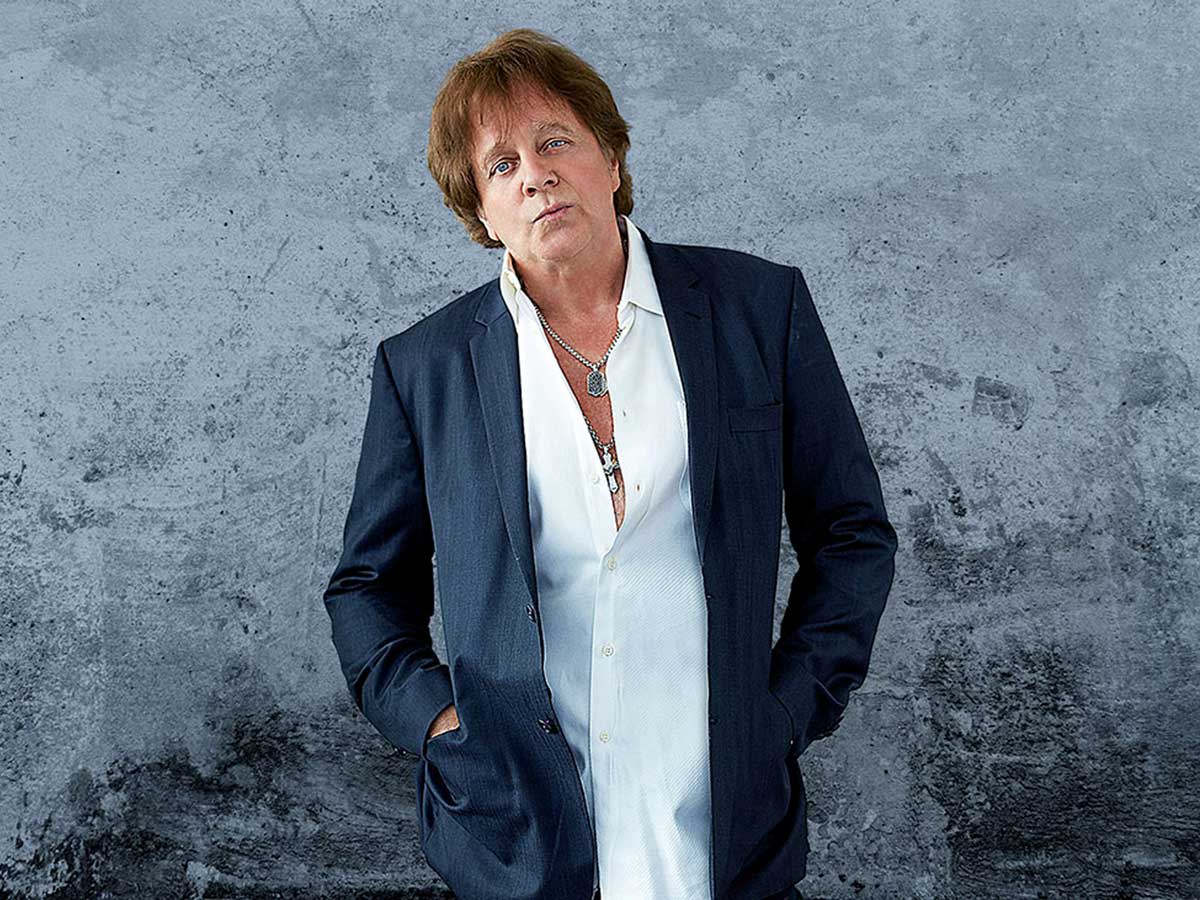 Eddie Money
Take Me Home Tonight singer
Born Edward Joseph Mahoney in New York, Money had major US chart success in the 70s and 80s with songs such as Two Tickets to Paradise and Take Me Home Tonight. He released 11 albums and sold nearly 30 million records in a career that spanned four decades.
---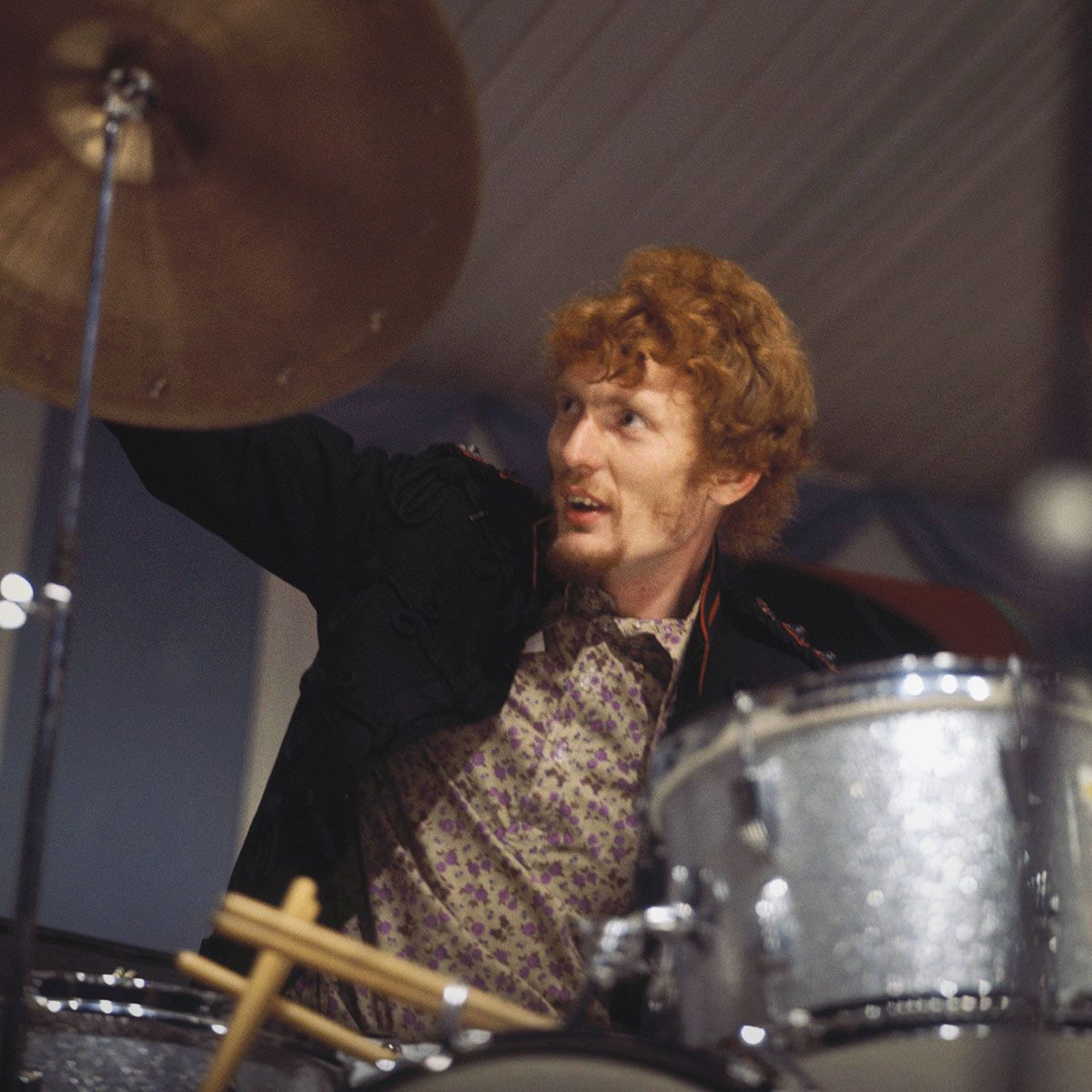 Ginger Baker
Cream drummer
He was one of the most innovative and influential drummers in rock music. A co-founder of Cream, Ginger Baker also played with Blind Faith, Hawkwind and Fela Kuti in a long and varied career. His style combined the lyricism of jazz with the crude power of rock. One critic said watching him was like witnessing "a human combine harvester".
---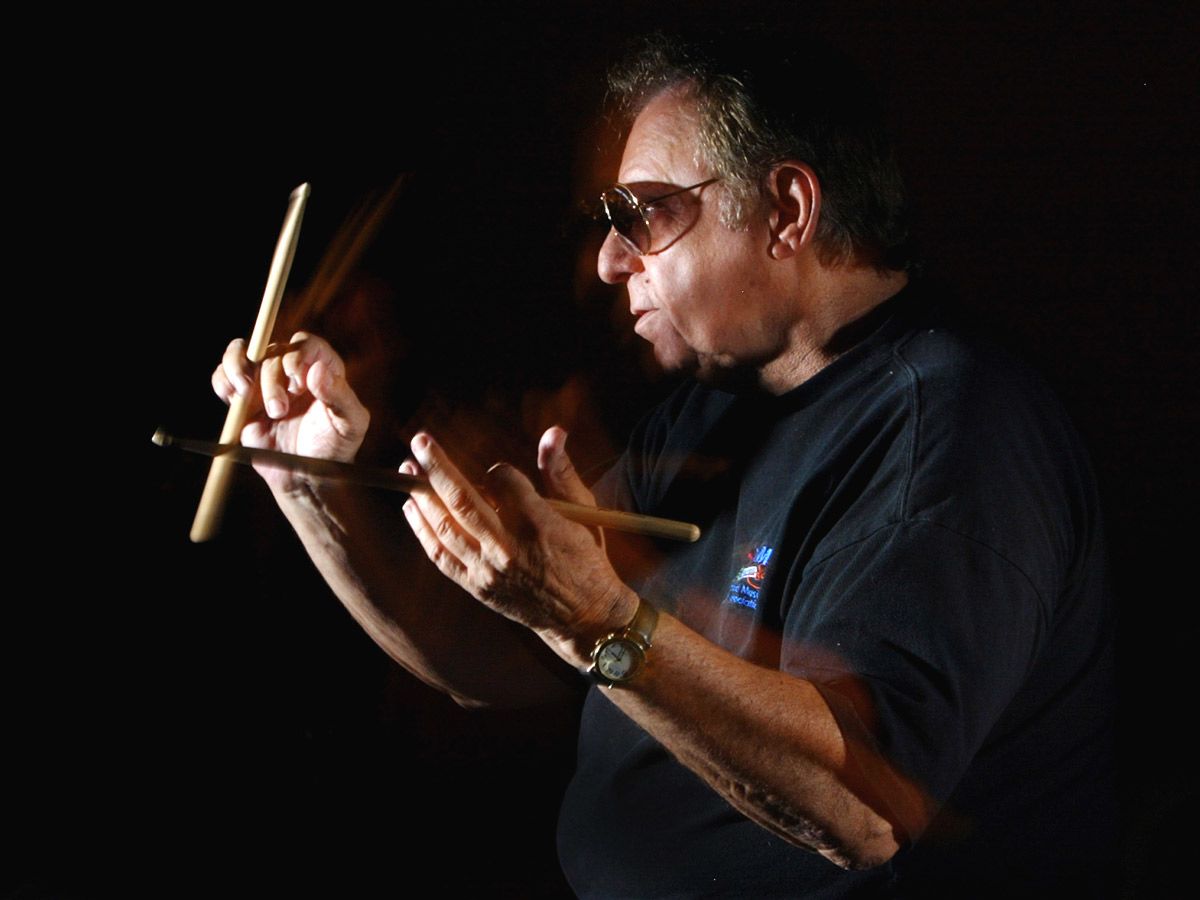 Hal Blaine
Prolific and influential drummer
Over the course of his career he played on countless hits by Frank Sinatra, Elvis Presley, The Beach Boys and John Lennon, amongst others. According to the Rock and Roll Hall of Fame, which inducted him in 2000, Blaine "certainly played on more hit records than any drummer in the rock era, including 40 number one singles and 150 that made the [US] top 10". His most recognisable riff is the "boom-ba-boom-crack" bar that opens The Ronettes' Be My Baby.
---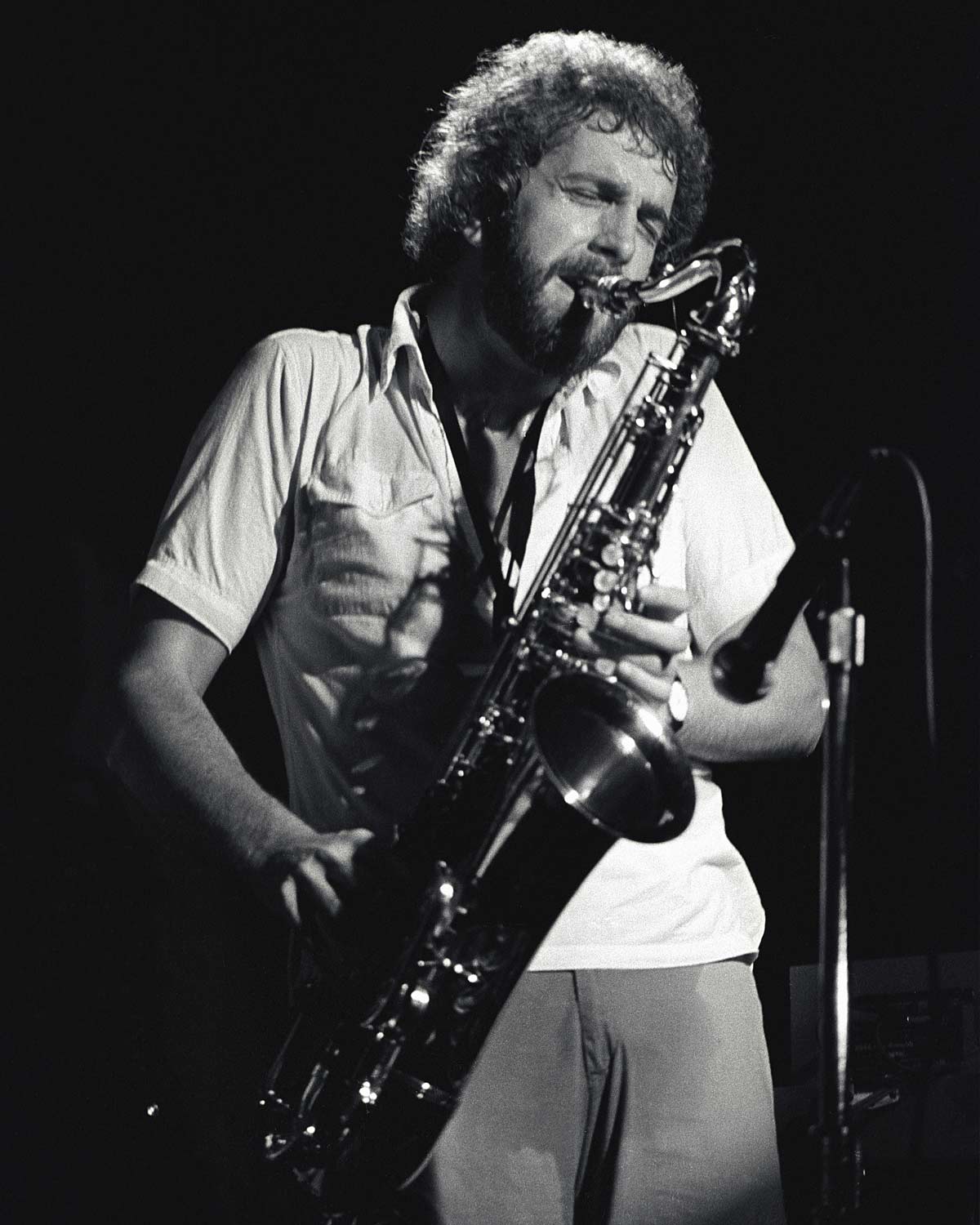 Malcolm 'Molly' Duncan
Average White Band saxophonist
Duncan attended Dundee Art College with fellow band members Roger Ball and Alan Gorrie. He played sax on the group's US chart-topper Pick Up The Pieces. The soul and funk band, formed in 1972, gained worldwide success including a number one album in the US. 
---
Daryl Dragon
Captain & Tenille's Captain
The singer and pianist achieved fame as half of musical duo Captain & Tennille. Dragon and his ex-wife Toni Tennille (pictured) were best known for Love Will Keep Us Together, which topped the US charts in 1975. Tennille described him as "a brilliant musician with many friends who loved him greatly. I was at my most creative in my life, when I was with him."
---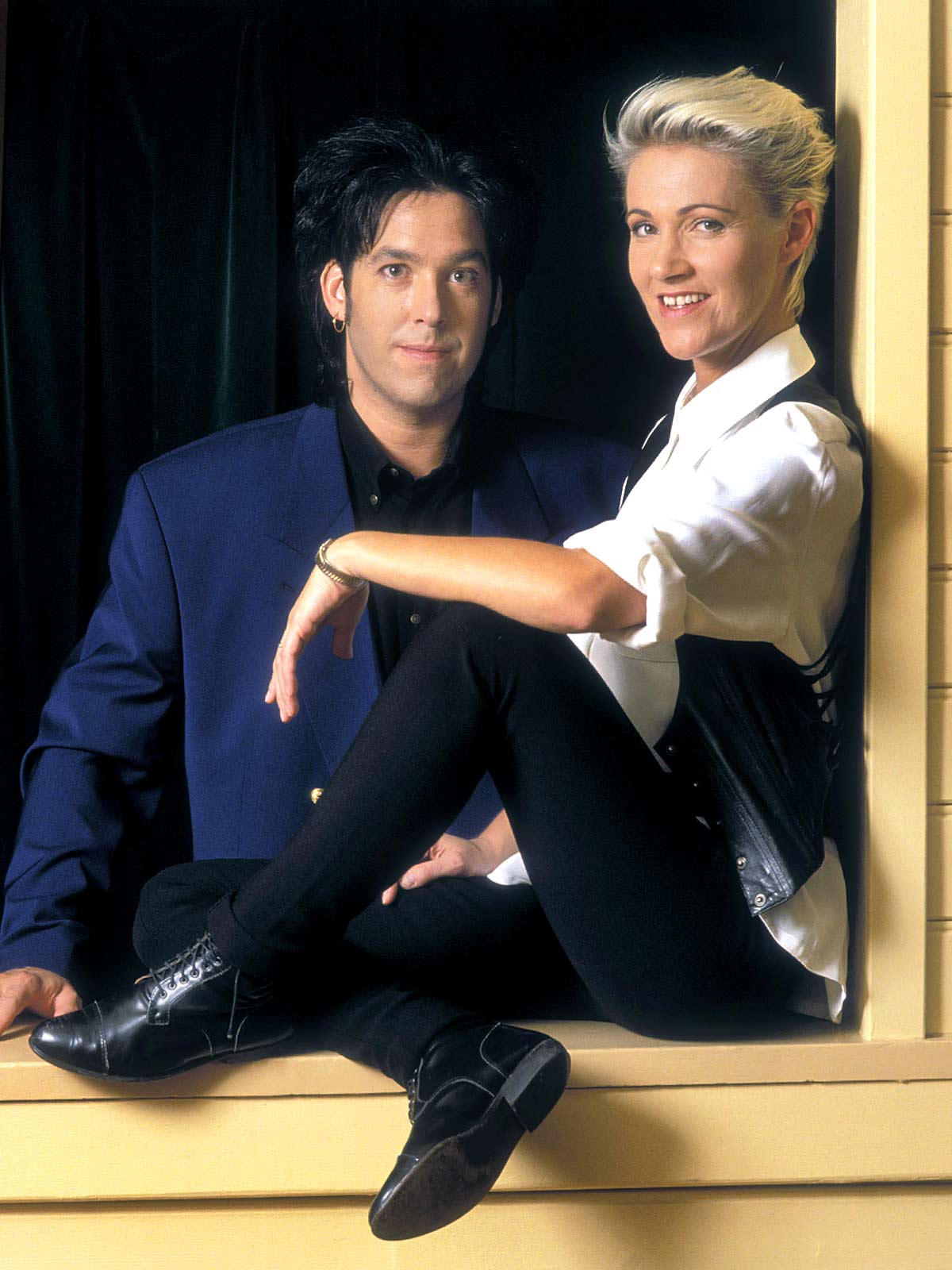 Marie Fredriksson
Roxette singer  
Roxette achieved global success in the late 1980s and 1990s with hits such as Joyride, Dressed for Success and The Look. Fredriksson and bandmate Per Gessle (both pictured) achieved their biggest success when It Must Have Been Love was re-written for inclusion on the Pretty Woman film soundtrack in 1990. The song topped the charts in more than 10 countries and gave Roxette their biggest UK hit, reaching number three.
---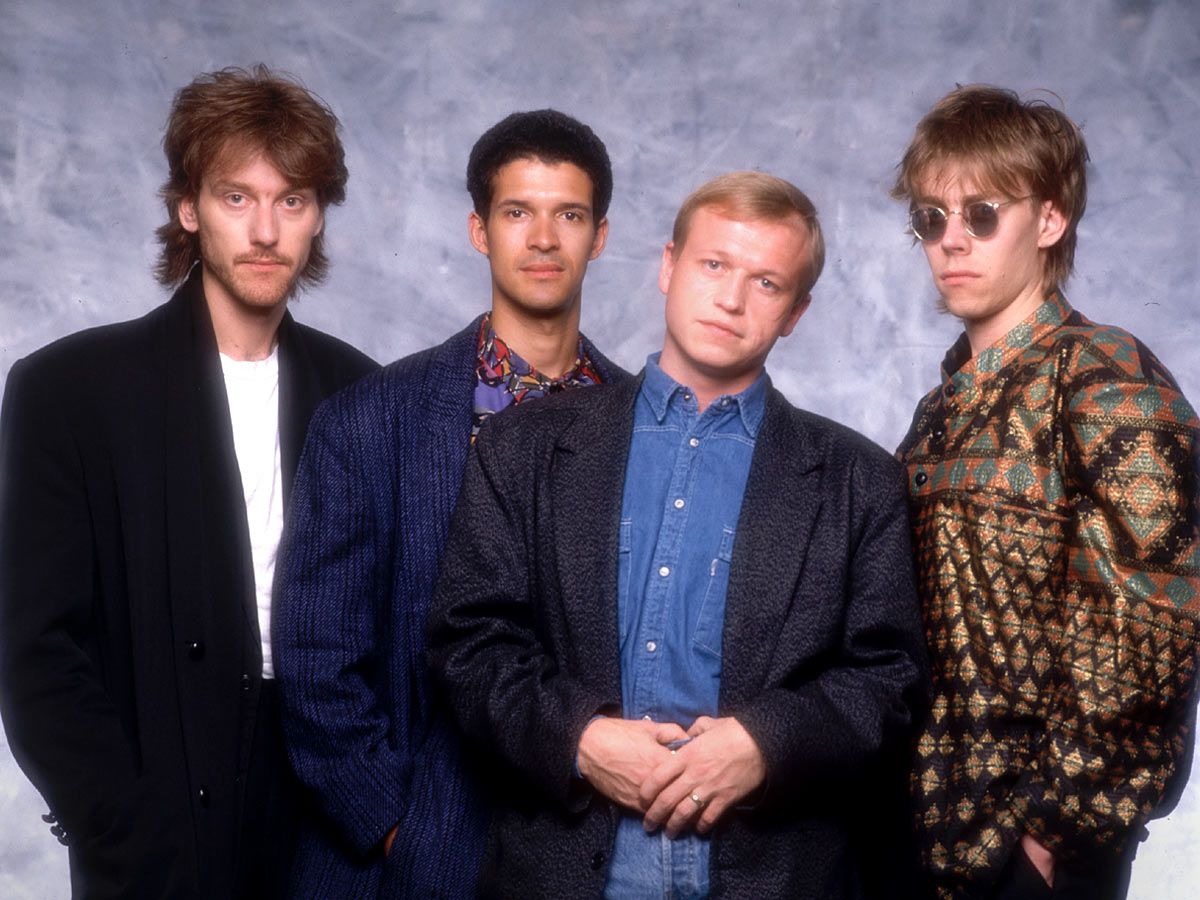 Boon Gould
Level 42 musician
Roland Charles "Boon" Gould (pictured left) was one of the founding members of the 1980s pop group, playing guitar and saxophone between 1980 and 1987 - and reuniting for a one-off performance in 2012. Level 42 formed on the Isle of Wight and had a string of hits including Lessons in Love and Running in the Family.
---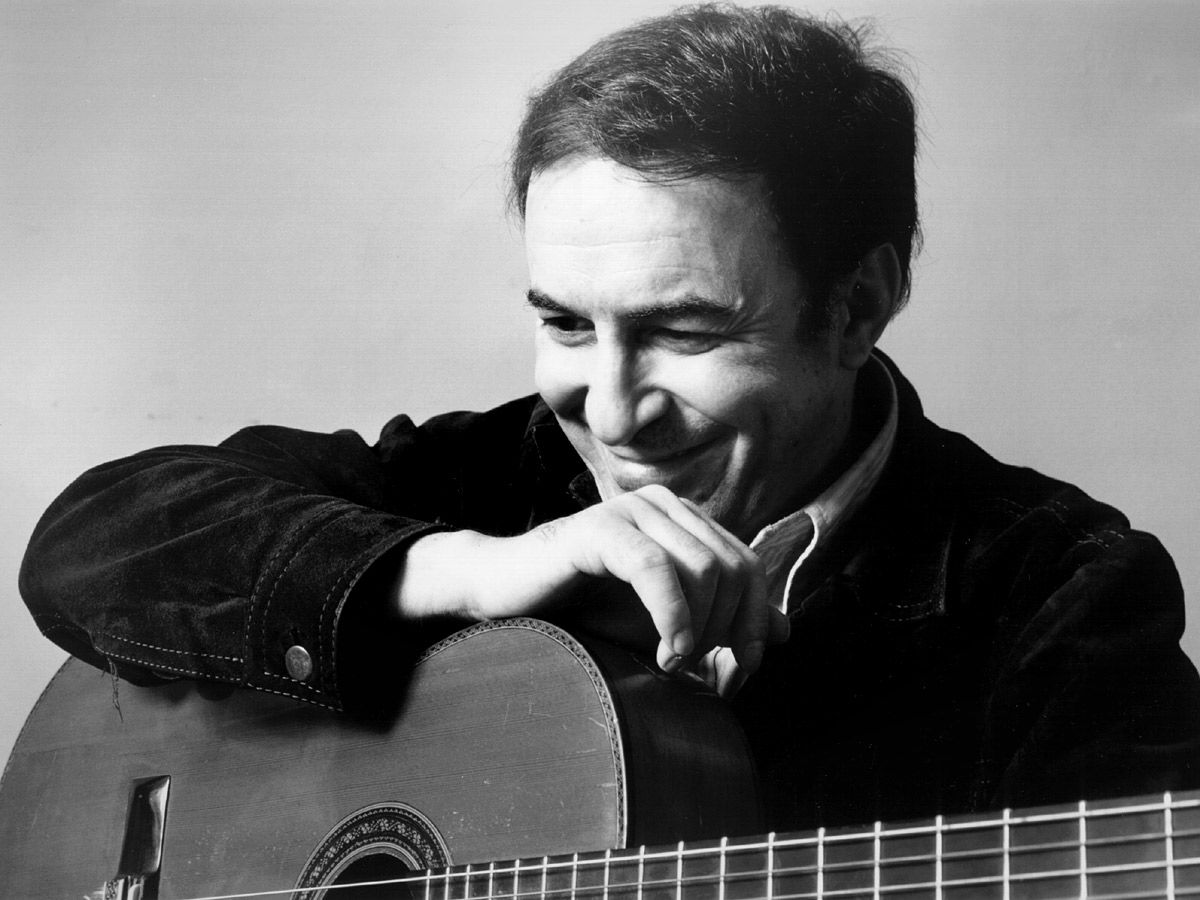 João Gilberto
Father of bossa nova
The Brazilian musician's versions of songs like Quiet Nights and The Girl from Ipanema became standards in world music. He created a new beat, with his unique guitar style, mixing traditional samba music with modern jazz influences. In 1964, he famously collaborated with America saxophone player Stan Getz. Their album - Getz/Gilberto - sold millions of copies and won international praise, including a US Grammy for Album of the Year.
---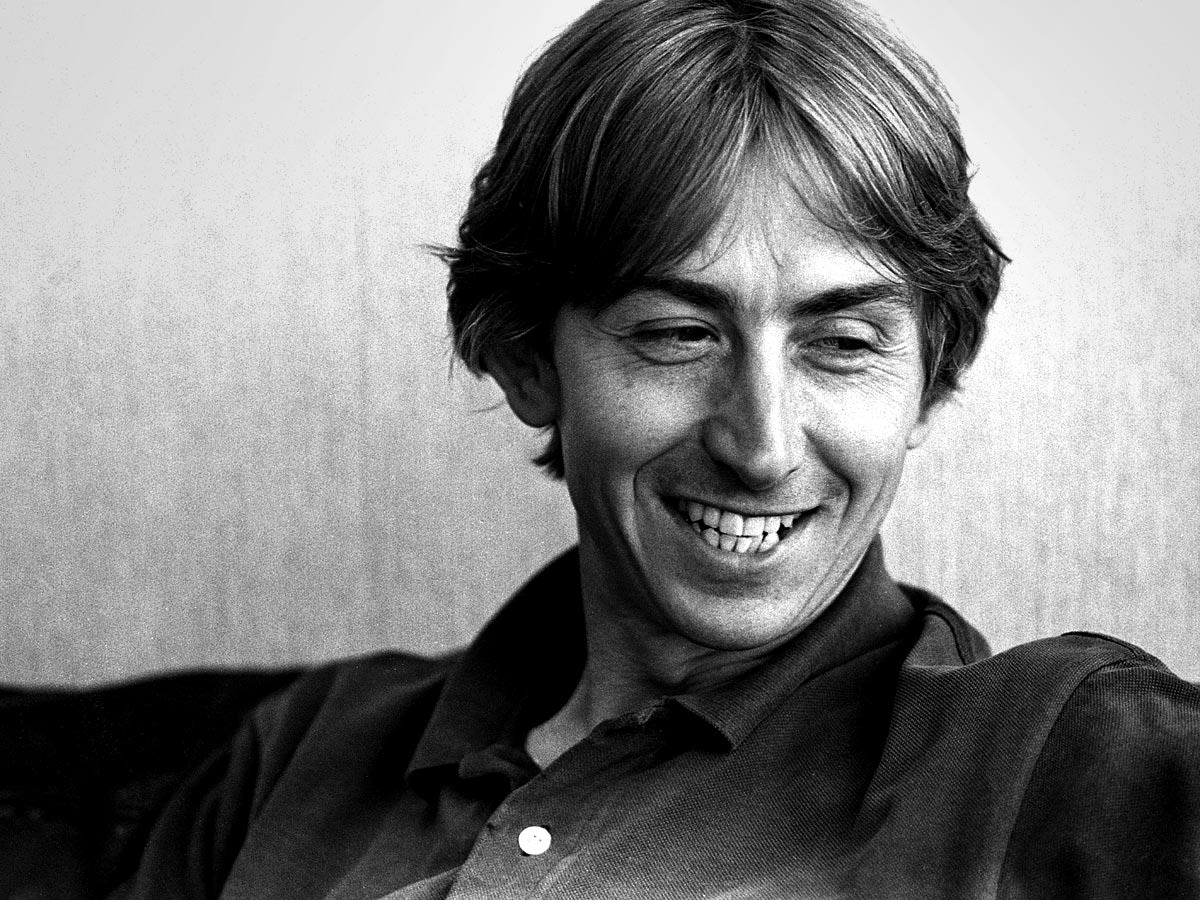 Mark Hollis
Lead singer of Talk Talk
The 1980s band achieved mainstream success with such hits as It's My Life and Such a Shame, but became increasingly insular and experimental over time. After releasing a solo album in 1998, Hollis removed himself from public view. Spandau Ballet's Gary Kemp said: "His influence upon music was immense and far-reaching. A great presence in the modern era who took his bow far too early but has left us so much still to be moved by."
---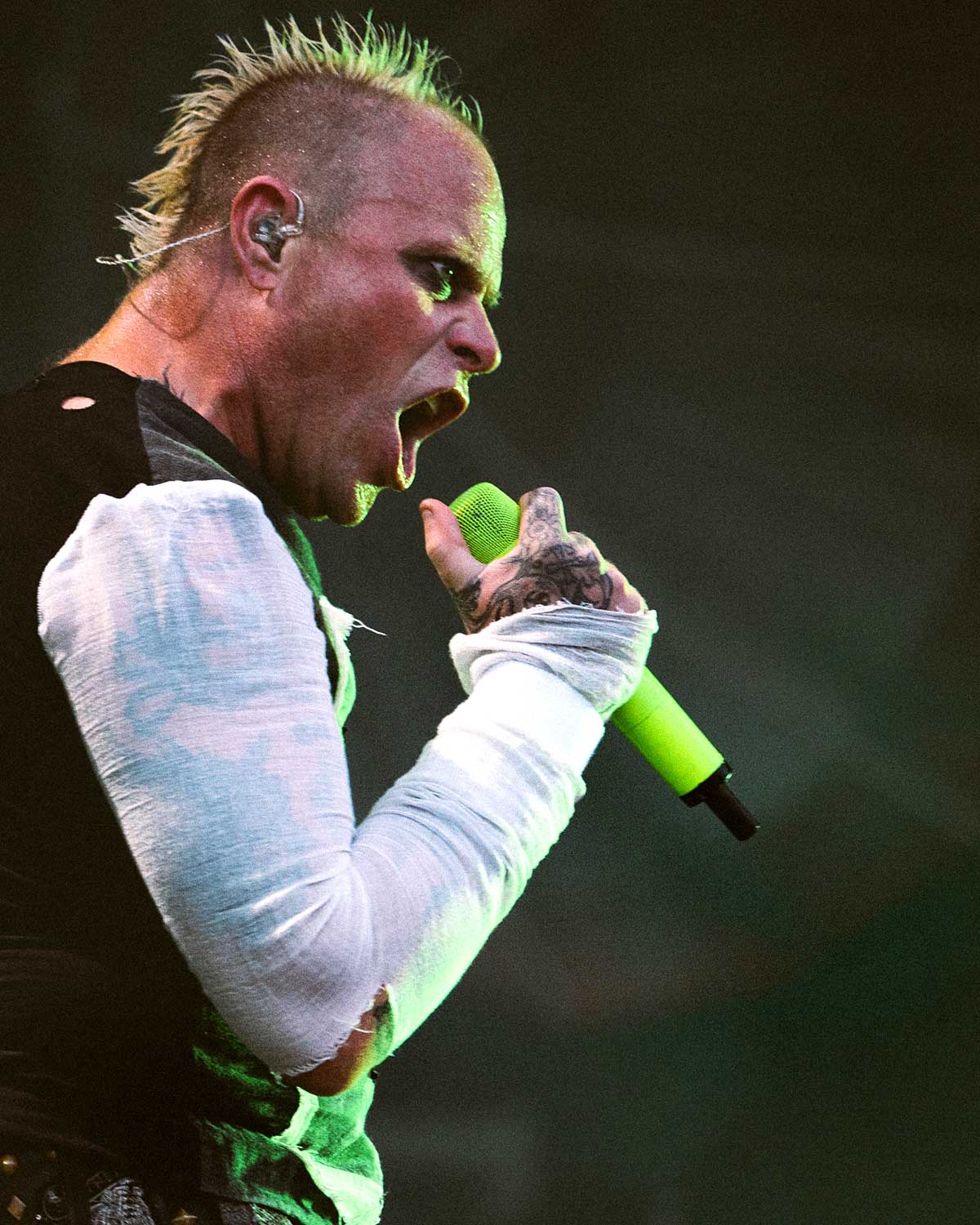 Keith Flint
Prodigy singer 
Recognisable by his fluorescent spiked hair and known for high-octane performances, Flint sang lead vocals on both the band's number one singles - Breathe and Firestarter. In 1996, Flint told the BBC the Firestarter lyrics, "I'm the firestarter/Twisted firestarter", were not about starting fires. "It was when you're in front of 5,000 people and you can go out there - and just with the aid of the music and a visual performance, you can stir all them people up into a frenzy and that's almost like starting a massive fire, or a riot," he said.
---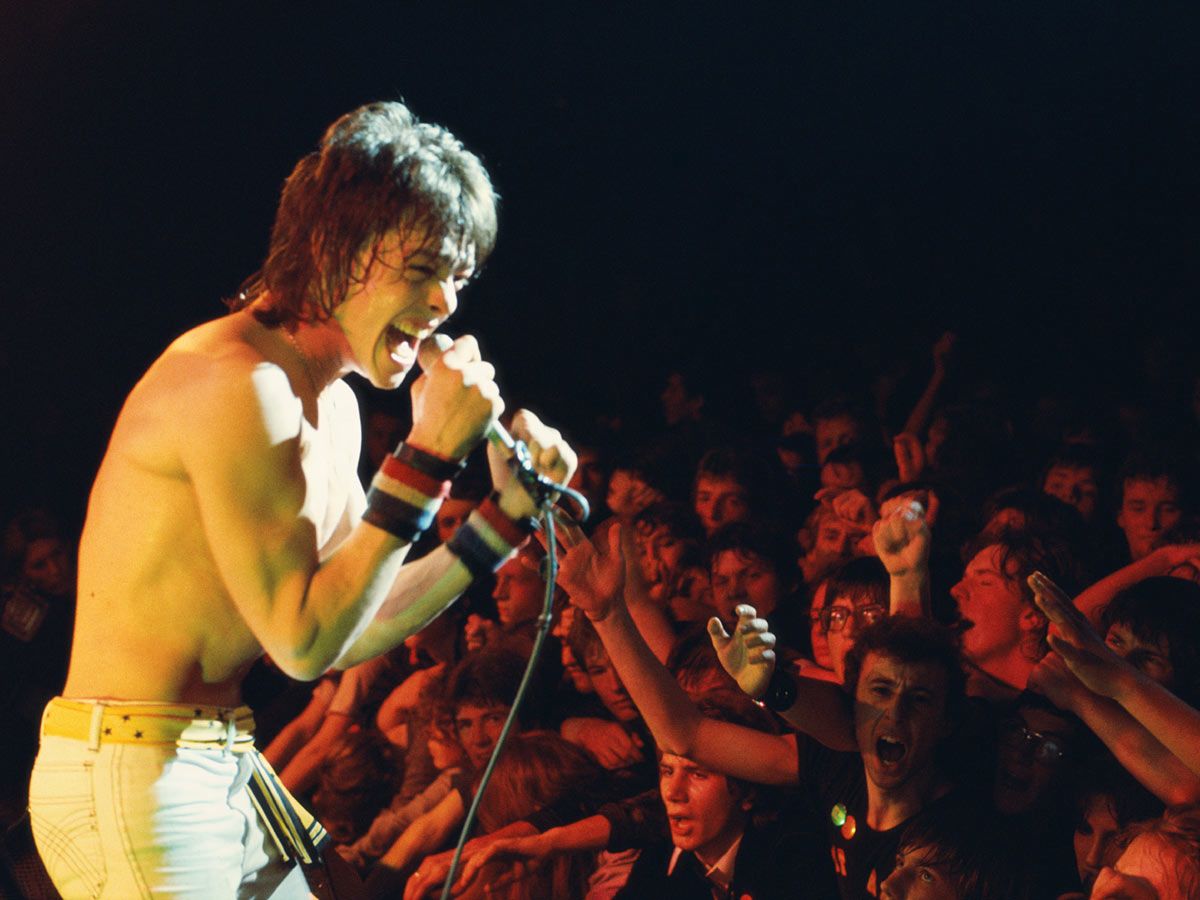 Barrie Masters
Eddie and the Hot Rods singer
The band were best known for their top 10 hit in 1977, Do Anything You Wanna Do. Formed in Canvey Island, Essex in 1975, they were part of the pub rock scene which included Dr Feelgood and Ian Dury's band Kilburn and the High Roads. In 1976 they made headlines when they played at London's Marquee Club while supported by The Sex Pistols, who went on to smash the Hot Rods' gear following a chaotic set.
---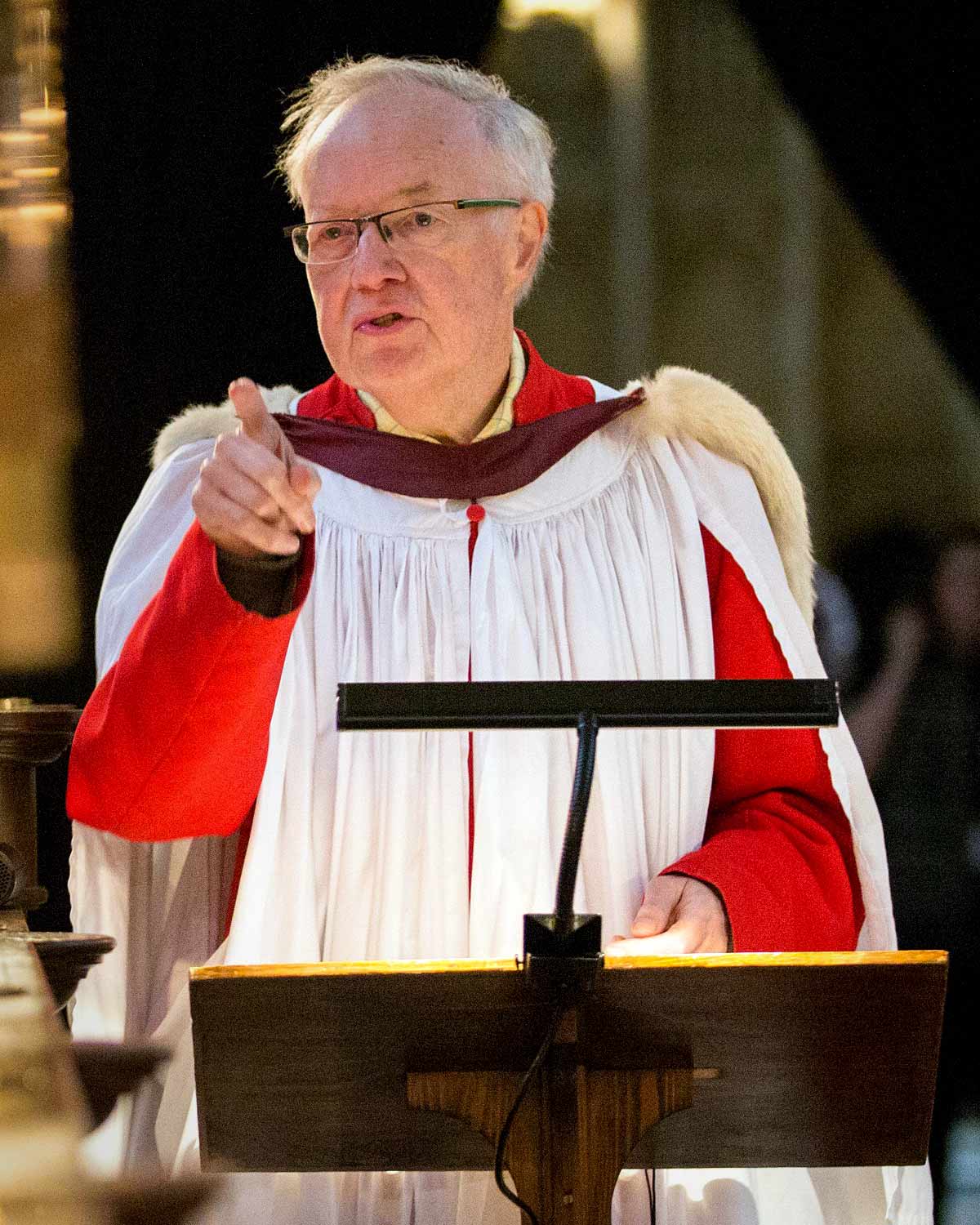 Sir Stephen Cleobury
King's College Cambridge choir conductor
The British conductor, organist and composer presided over the world-famous Festival of Nine Lessons which is broadcast live on BBC radio on Christmas Eve. He was director of music at King's for nearly four decades.
---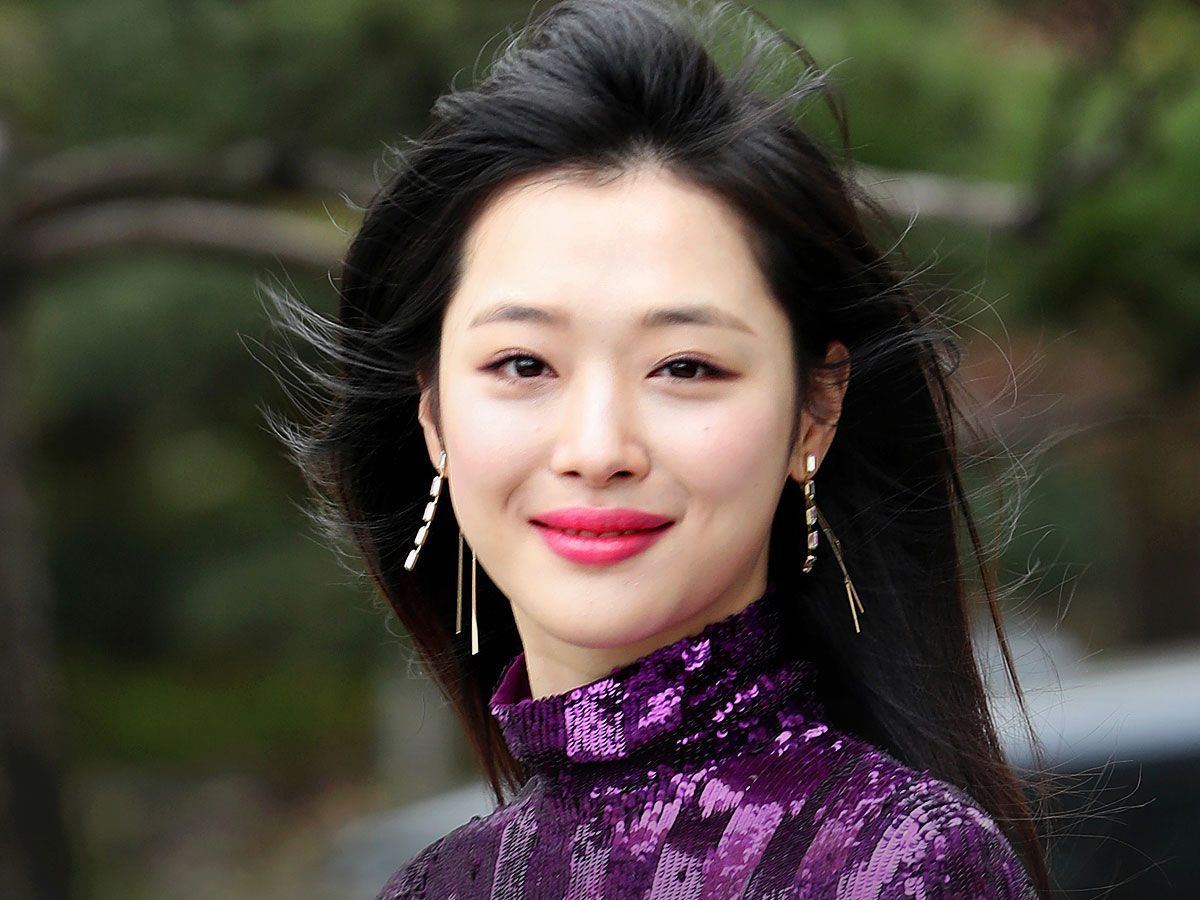 Sulli 
K-pop star
The actress-singer, whose real name was Choi Jin-ri, was a member of girl band f(x) until she left in 2015 to focus on her acting career. She had more than five million followers on Instagram. She came to be known for speaking out on mental health issues, cyber-bullying and women's rights - issues that remain sensitive in conservative South Korean society.
---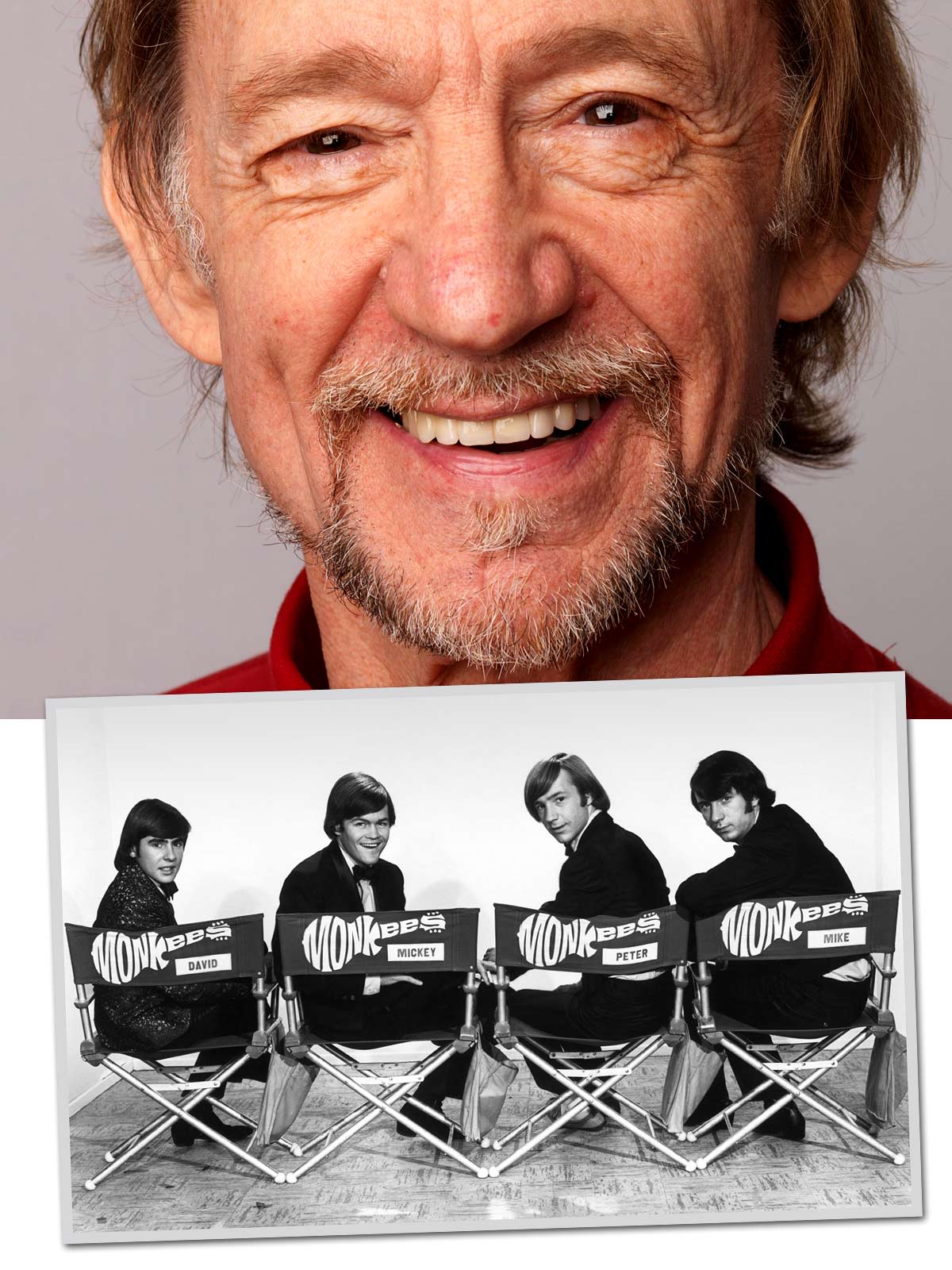 Peter Tork 
One of the Monkees
Tork was one of the four Monkees (pictured second from right) - a made-for-TV 1960s pop group and marketed as the American answer to The Beatles. He played keyboard and bass for the group, which had a string of hits including I'm A Believer, Daydream Believer and Last Train to Clarksville.
---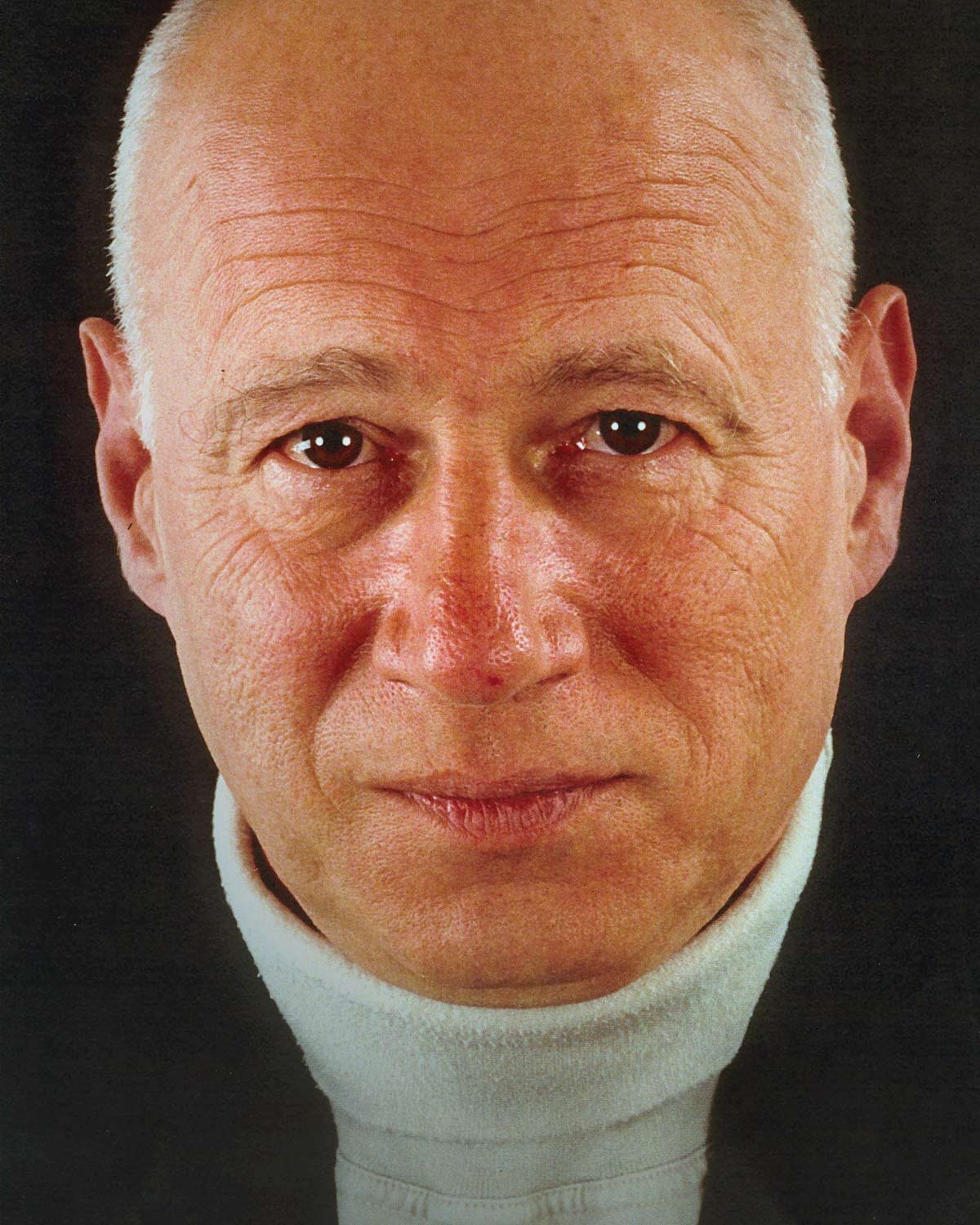 Neil Innes  
Monty Python songwriter
The writer, comedian and musician was dubbed "The Seventh Python". Python founding member Sir Michael Palin described him as "the most lovely friend", while John Cleese called him "a very sweet man, much too nice for his own good". Innes also performed in The Bonzo Dog Doo-Dah Band - later renamed The Bonzo Dog Band - who had a hit in 1968 with I'm the Urban Spaceman. After his work with Monty Python, Innes joined fellow Python Eric Idle on a new series, Rutland Weekend Television, which gave birth to their spoof band The Rutles - a pastiche of The Beatles.
---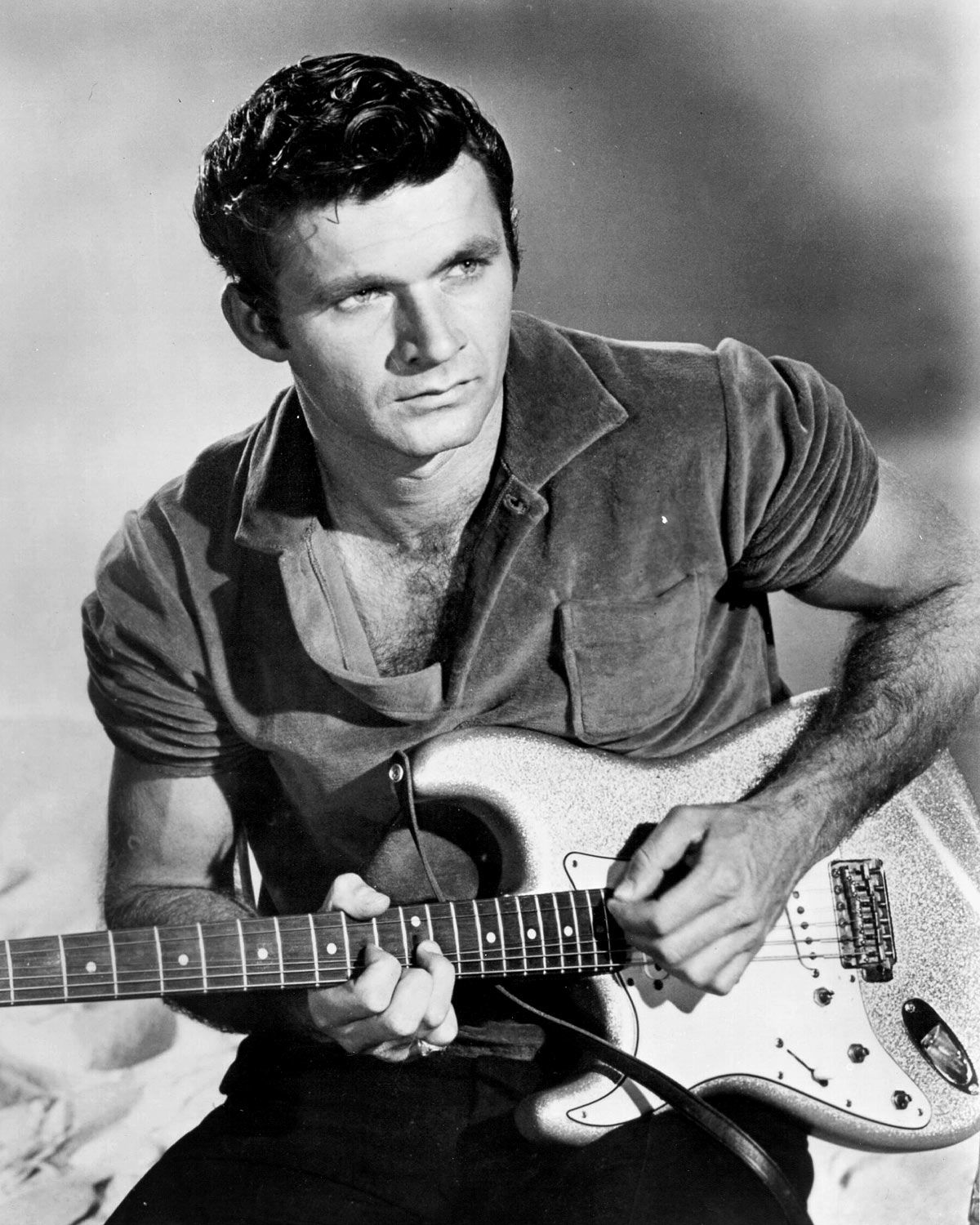 Dick Dale
'King of Surf Rock'
His song Misirlou played over the opening credits to Quentin Tarantino's film Pulp Fiction. Dale was known for his blindingly-fast strumming style, which inspired acts like The Beach Boys and Jimi Hendrix. He said the sound reminded him of the rumble and crash of the waves, and the noises of marine animals, as he surfed in California.
---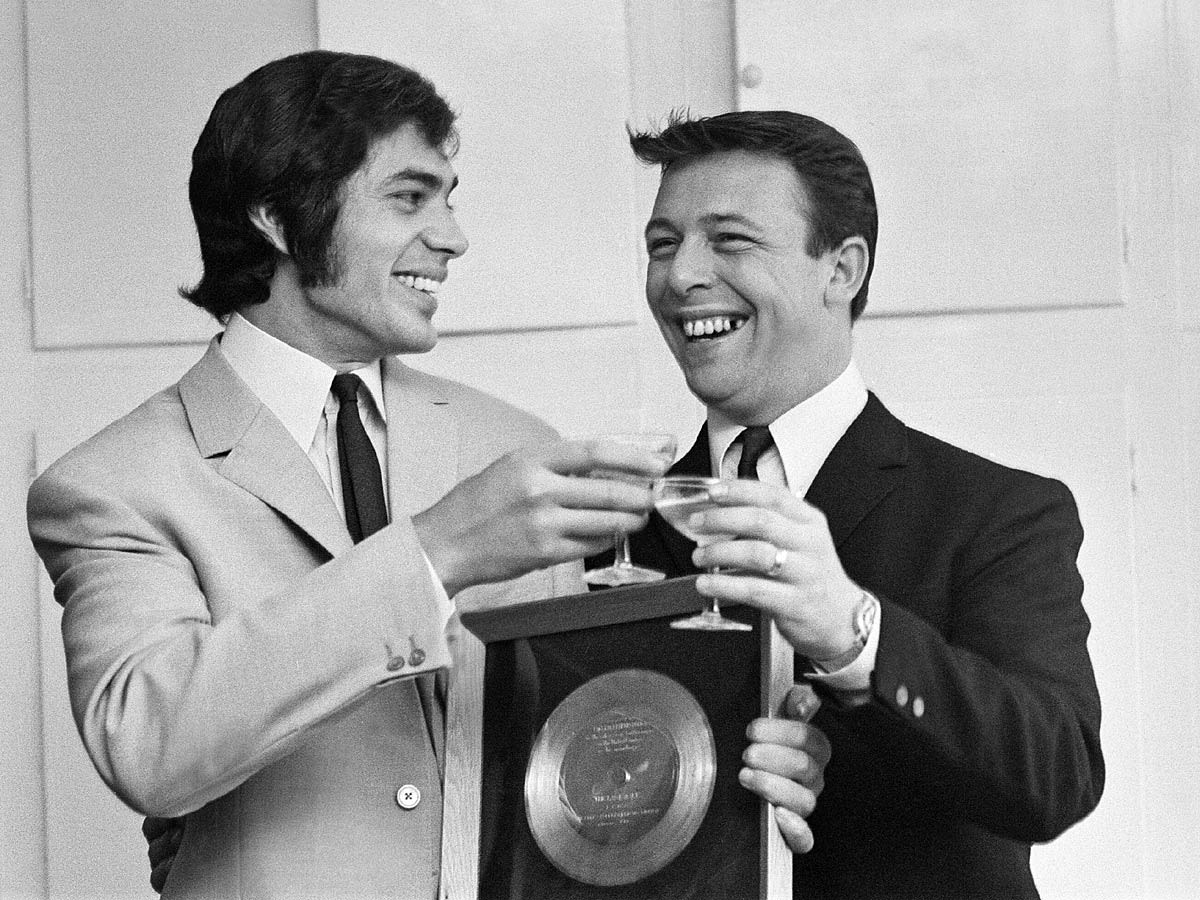 Les Reed
Delilah songwriter 
Reed (pictured right) co-wrote Tom Jones hits Delilah and It's Not Unusual, as well as The Last Waltz by Engelbert Humperdinck (pictured left). He also served as a pianist in The John Barry Seven and conducted his own orchestra for more than 10 years.
---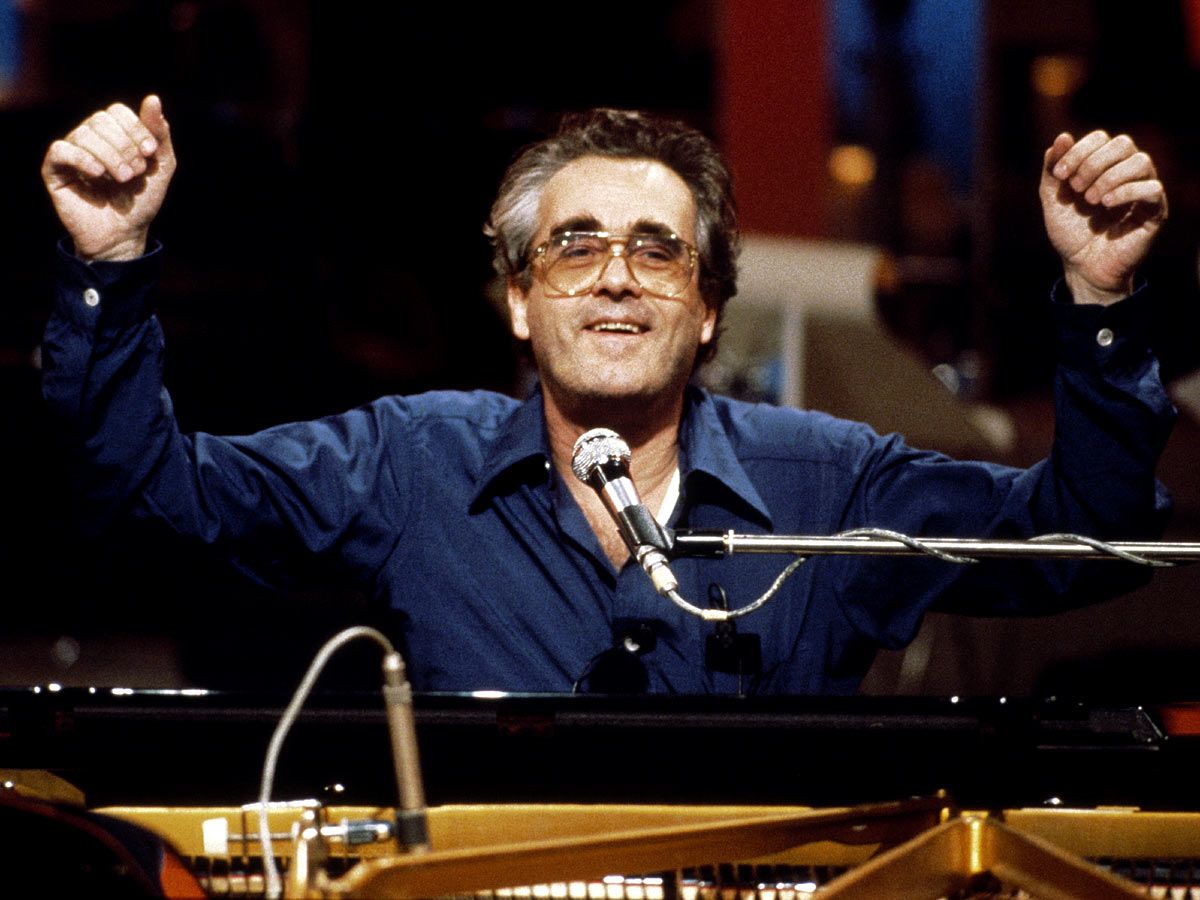 Michel Legrand
Windmills of Your Mind composer and jazz pianist
He wrote more than 200 film and TV scores, as well as songs. In 1968, he won his first Oscar for the song The Windmills of Your Mind from The Thomas Crown Affair. Two more best original score Oscars followed in 1971, for the movie Summer of '42 and in 1983 for Yentl.
---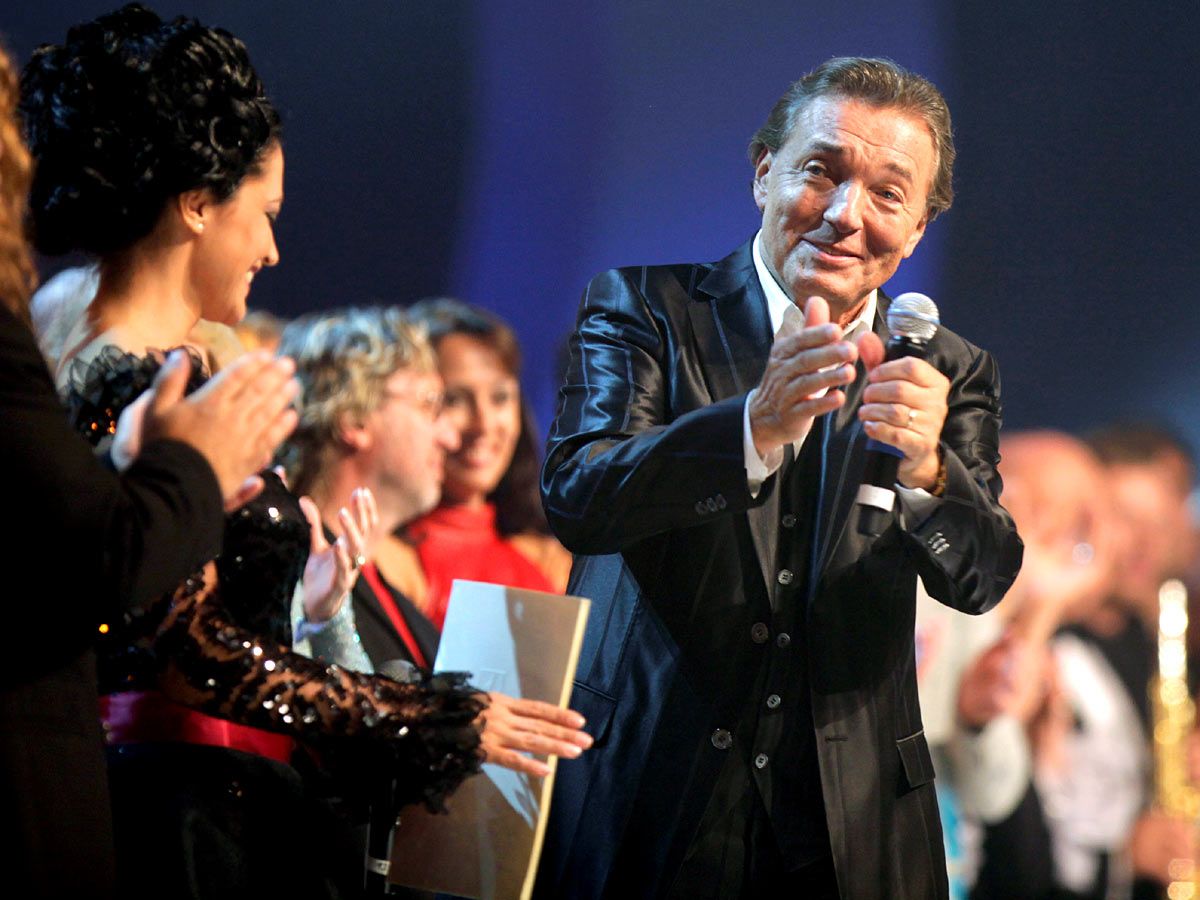 Karel Gott
'Sinatra of the East'
Gott was a Czech singer who sold millions of records. He released almost 300 albums, starting in the mid-1960s, selling tens of millions of copies around the world. He was popular behind the Iron Curtain and became known as the "golden voice of Prague", but he also found fame in Western Europe, especially in Germany.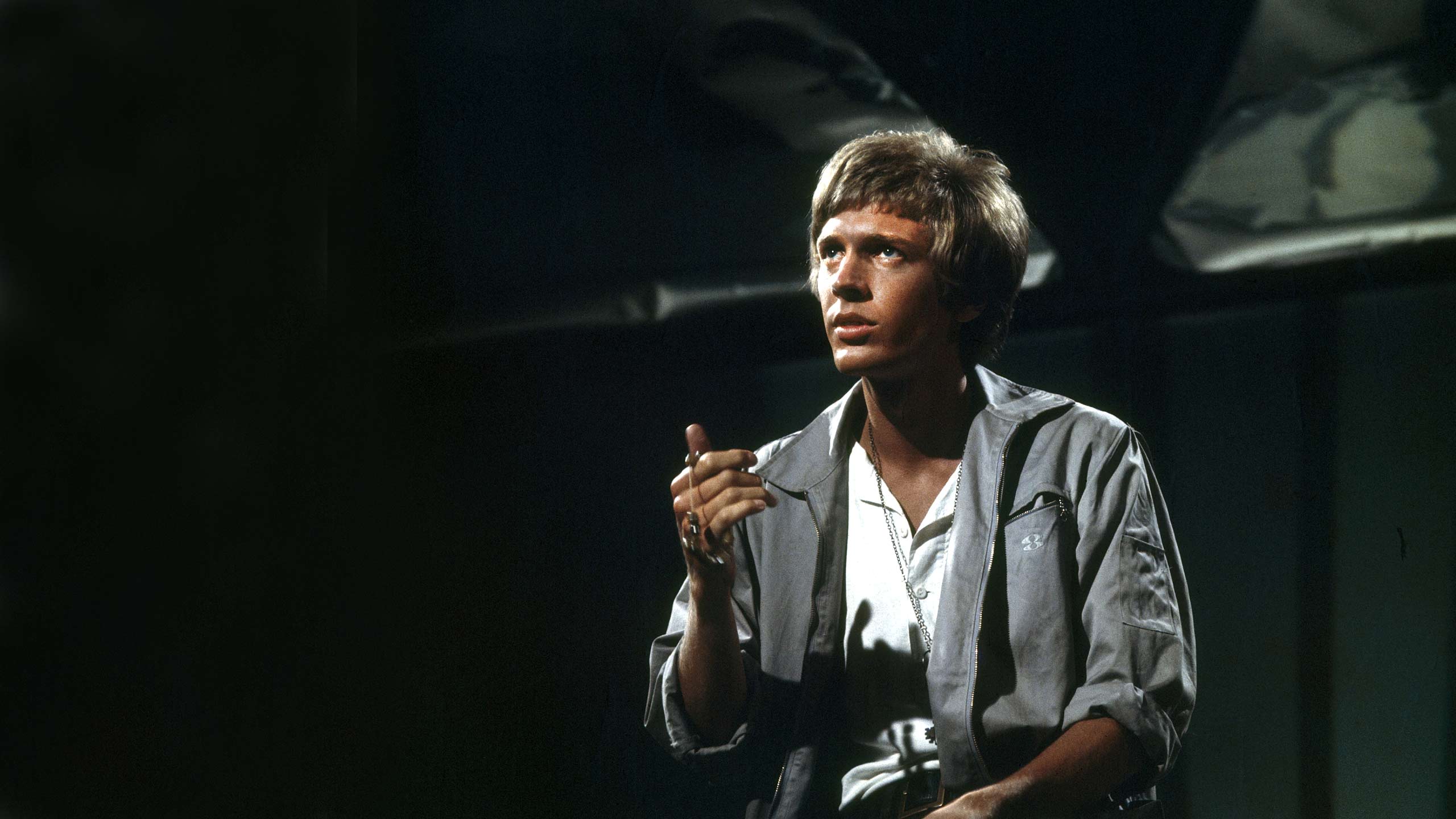 Scott Walker 
Influential and enigmatic rock musician
"He took music to a place that it hasn't actually ever been since." 
- Musician and producer Brian Eno
Alicia Alonso
Legendary ballet dancer
Born in Cuba, Alonso is considered one of the greatest ballerinas of the 20th Century. She began to lose her sight at 19, relying on only the stage lights to guide her. After the 1959 revolution, she helped found the National Ballet of Cuba with then leader Fidel Castro.
---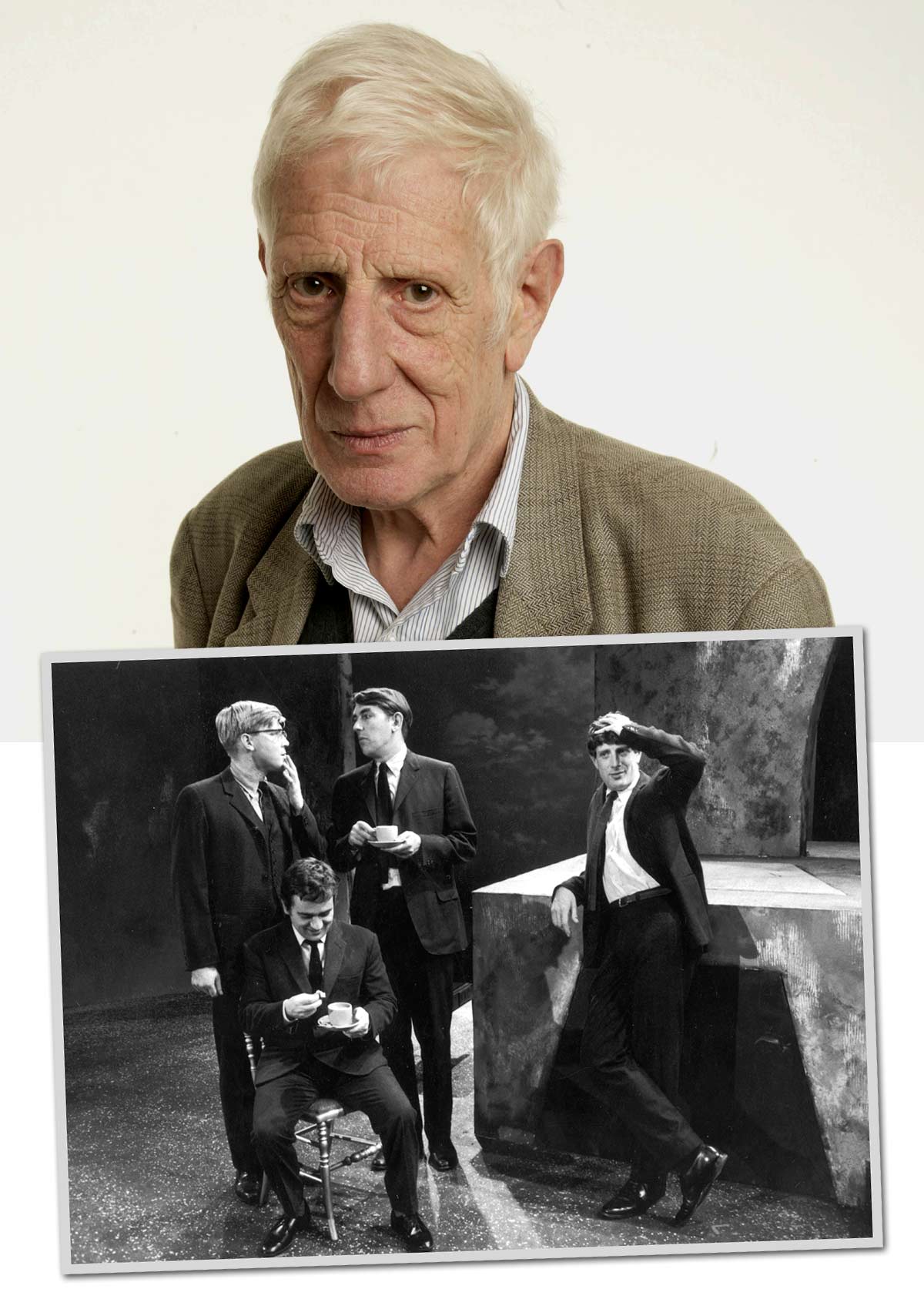 Sir Jonathan Miller
Director, humorist and star of Beyond the Fringe
Miller studied medicine at Cambridge before embarking on a career in the arts. The catalyst was the groundbreaking satirical revue Beyond the Fringe, in which he appeared with Peter Cook, Dudley Moore and Alan Bennett. It premiered at the 1960 Edinburgh Festival before transferring to the West End and Broadway. He went on to direct numerous television plays, as well as productions at the National Theatre, London's Old Vic and at Glyndebourne for the ENO. Who's Who listed his only recreation as "deep sleep".
---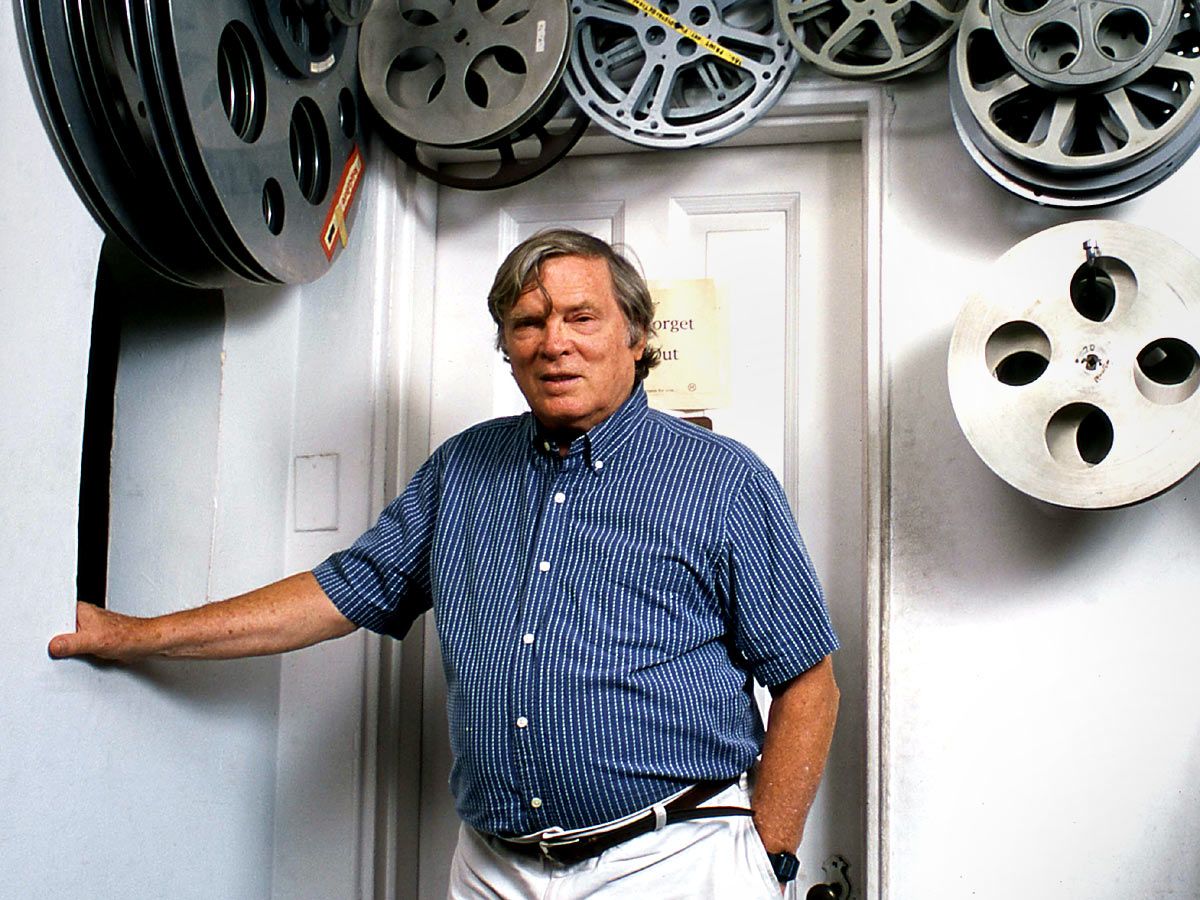 D A Pennebaker
Cult music film-maker 
Pennebaker captured pivotal moments in the history of rock music and politics. He is best known for the Bob Dylan documentary Don't Look Back - and the 1973 film that captured David Bowie's final performance as Ziggy Stardust. The War Room, his fly-on-the-wall look at Bill Clinton's 1992 presidential campaign, earned an Oscar nomination.
---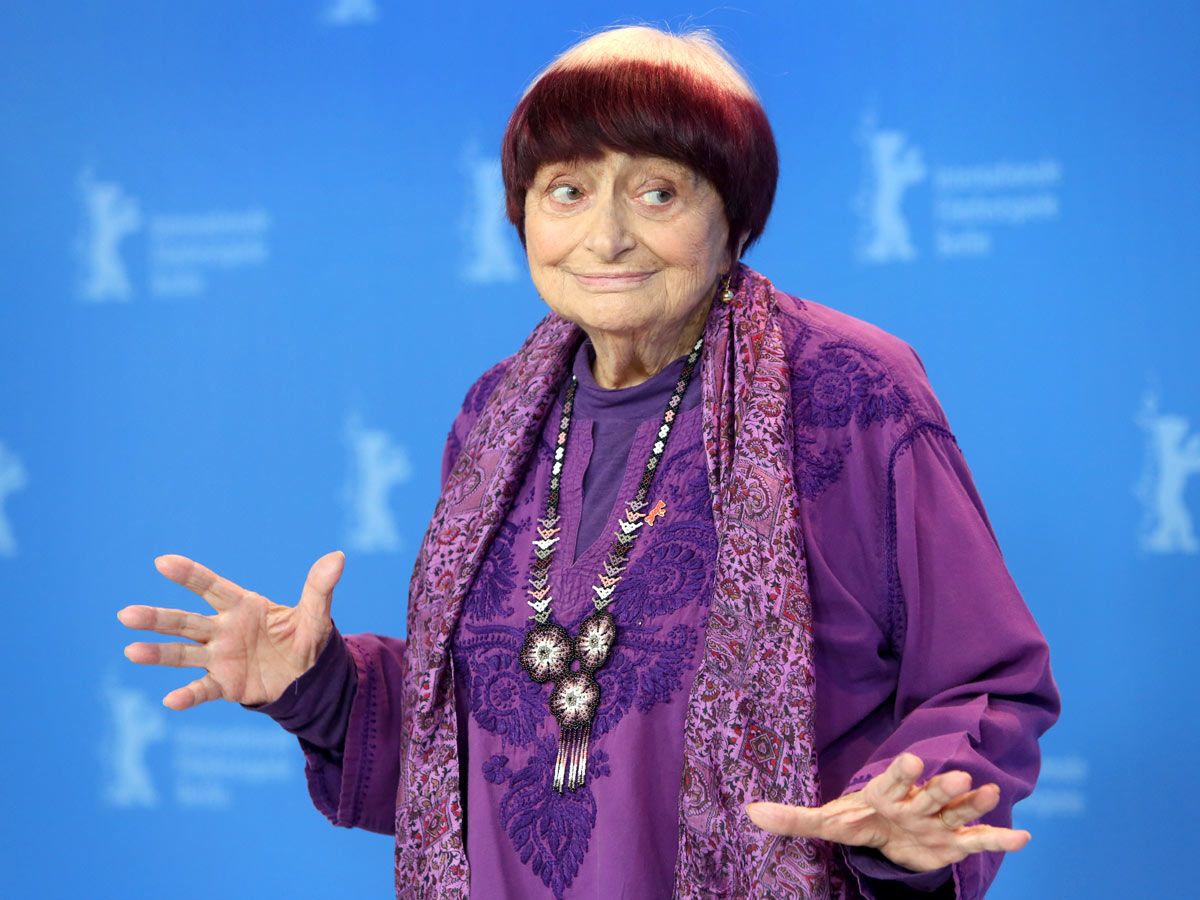 Agnès Varda
Film director, photographer and artist
The Belgian-born film-maker was one of the key figures in the French New Wave in the 1960s, making films like The Creatures, Le Bonheur and Cleo from 5 to 7 - about a model's anguished two-hour wait for the results of her cancer test. She was the first female director to be awarded an honorary Oscar in 2017, and became the oldest ever nominee for a competitive Oscar in 2018 with the documentary Faces Places.
---
Franco Zeffirelli
Film director
His bold ideas and enduring energy made the Italian one of the 20th Century's most creative and prolific directors. The Florence native directed stars including Elizabeth Taylor in the 1967 film Taming of the Shrew and Dame Judi Dench on stage in Romeo and Juliet. The two-time Oscar nominee also served in the Italian senate for two terms as a member of Silvio Berlusconi's Forza Italia party.
---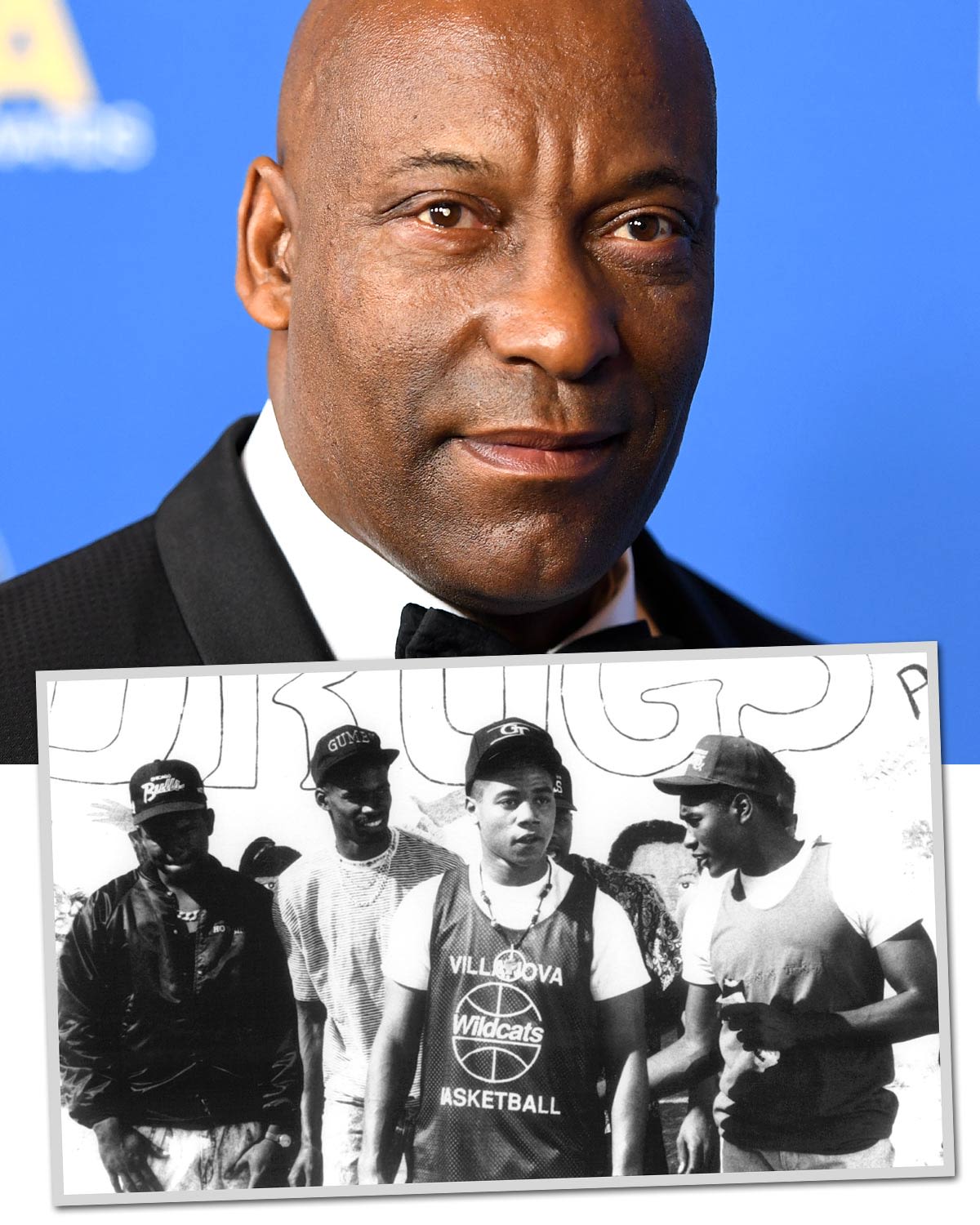 John Singleton
Boyz N The Hood director
Singleton was considered a trailblazer for African-American directors in the 1990s. He was Oscar-nominated for Boyz N The Hood, a film partly inspired by his childhood. It explored themes of youth and friendship with the backdrop of inner-city violence in Los Angeles. The film was met with high praise on its Cannes debut and went on to become a box-office success.
---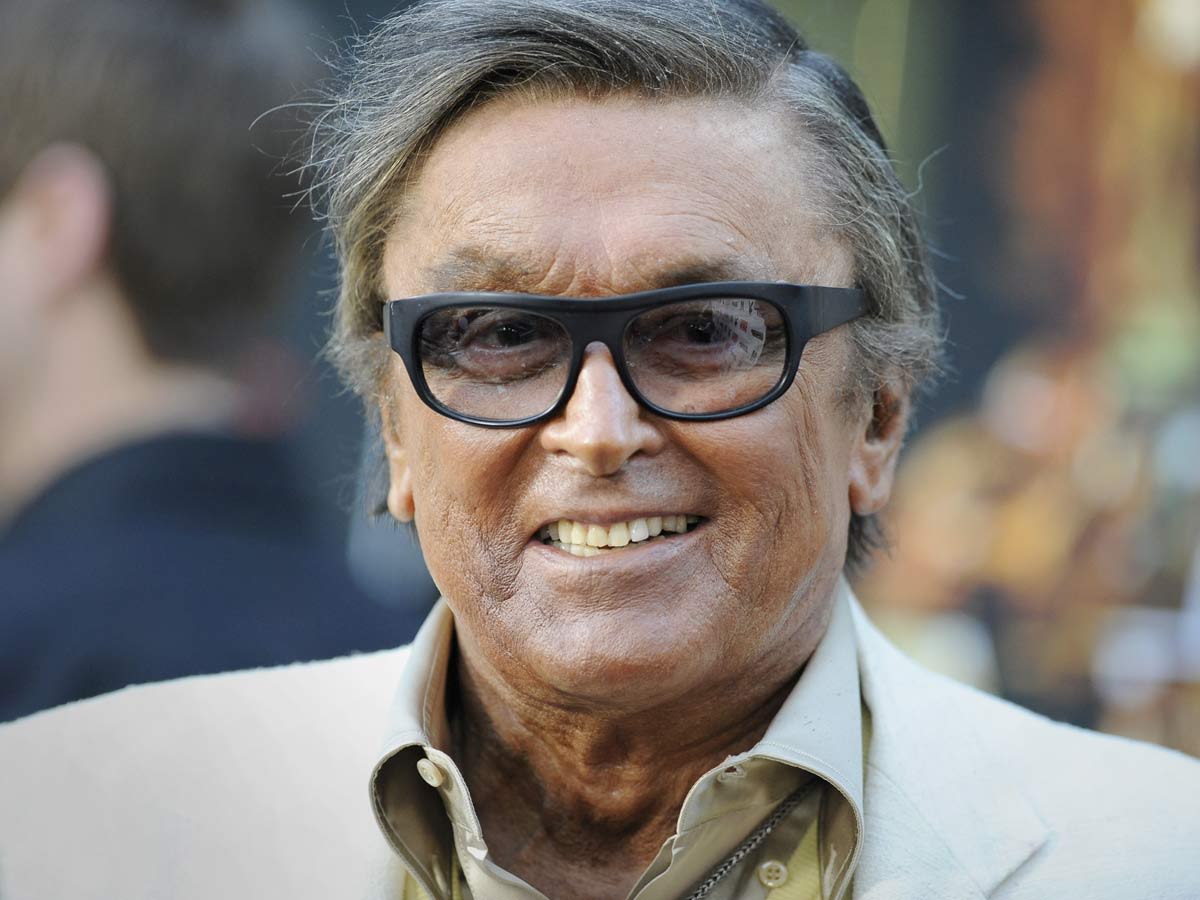 Robert Evans
Chinatown and Cotton Club film producer
As a larger-than-life studio executive at Paramount, he was also key to the making of Rosemary's Baby, Love Story and the first two films in the Godfather series. The former actor, who was married seven times, authored an autobiography - The Kid Stays in the Picture - that itself inspired a film.
---
Richard Williams
Who Framed Roger Rabbit animator
Williams was born in Toronto but moved to the UK in the 1950s. He won two Oscars and a Bafta for his work as animation director on the 1988 live-action animated comedy, which starred Bob Hoskins.
---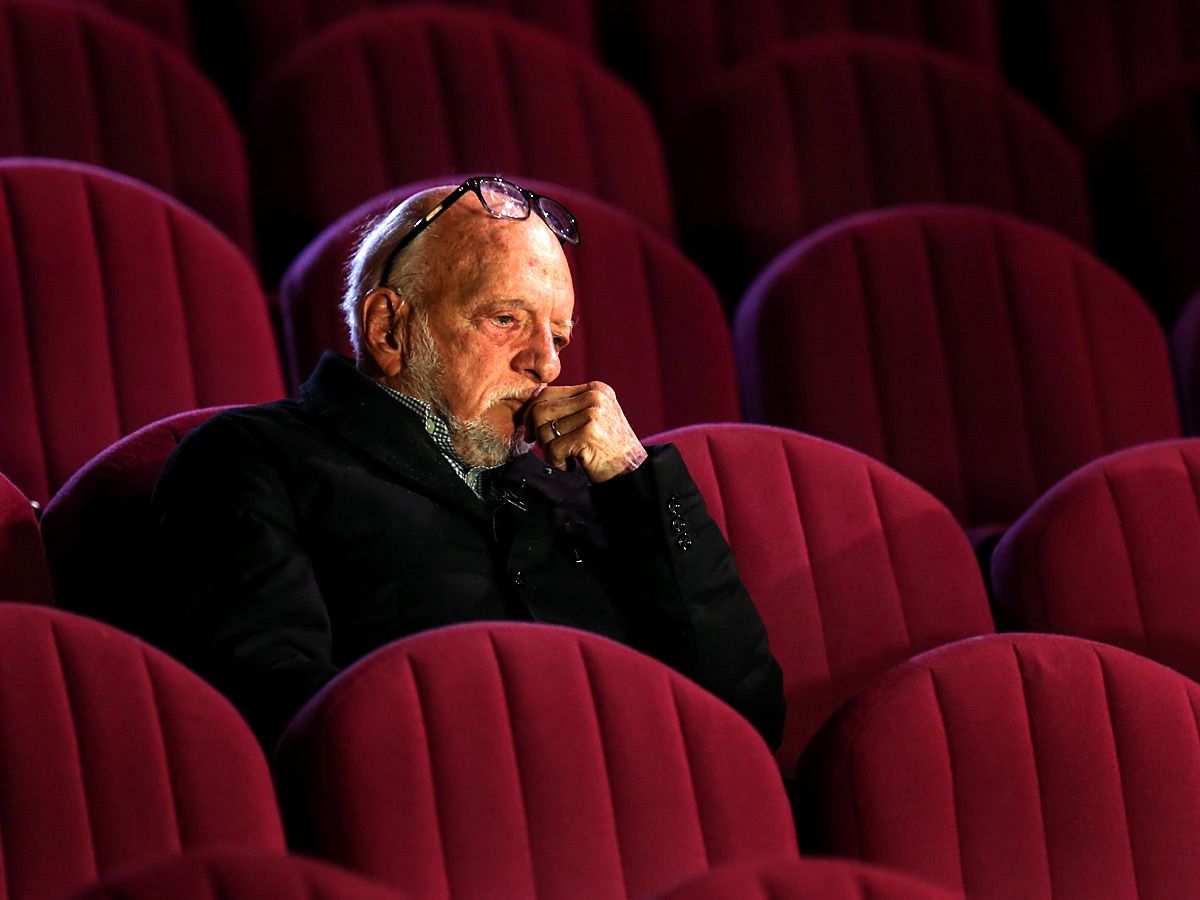 Hal Prince 
'Prince' of Broadway
Prince won 21 Tony Awards for his work as a director and producer. His solo credits as a producer include Fiddler on the Roof, which had a record-breaking run of more than 3,000 performances between 1964 and 1972. Writing on Twitter, Andrew Lloyd Webber said Prince was "not just the prince of musicals", but "the crowned head who directed two of the greatest productions of my career, Evita and Phantom".
---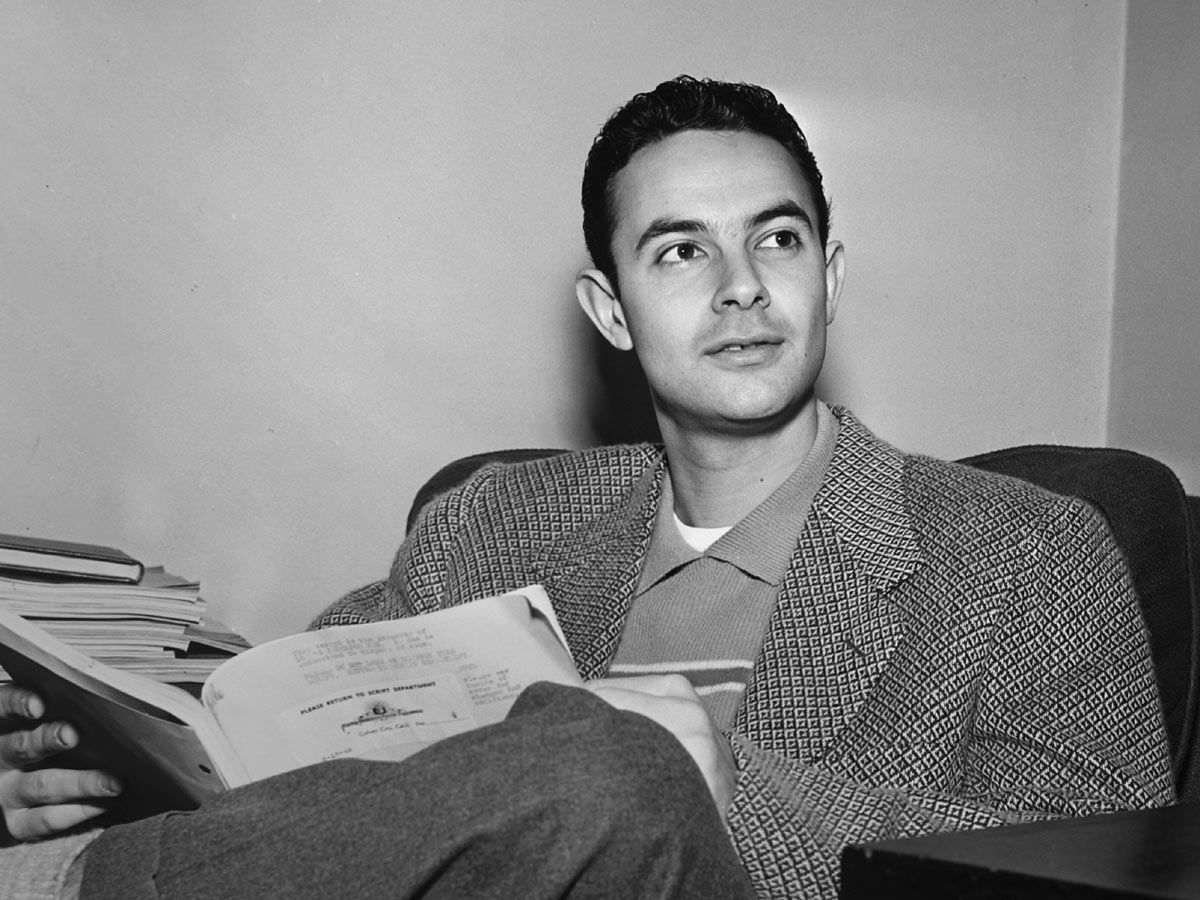 Stanley Donen
Singin' in the Rain co-director
He was best known for the 1952 Hollywood musical, which he co-directed with its star Gene Kelly. Singin' in the Rain was named the greatest movie musical of all time by the American Film Institute in 2006. The director's other films included On the Town, Seven Brides for Seven Brothers and Funny Face.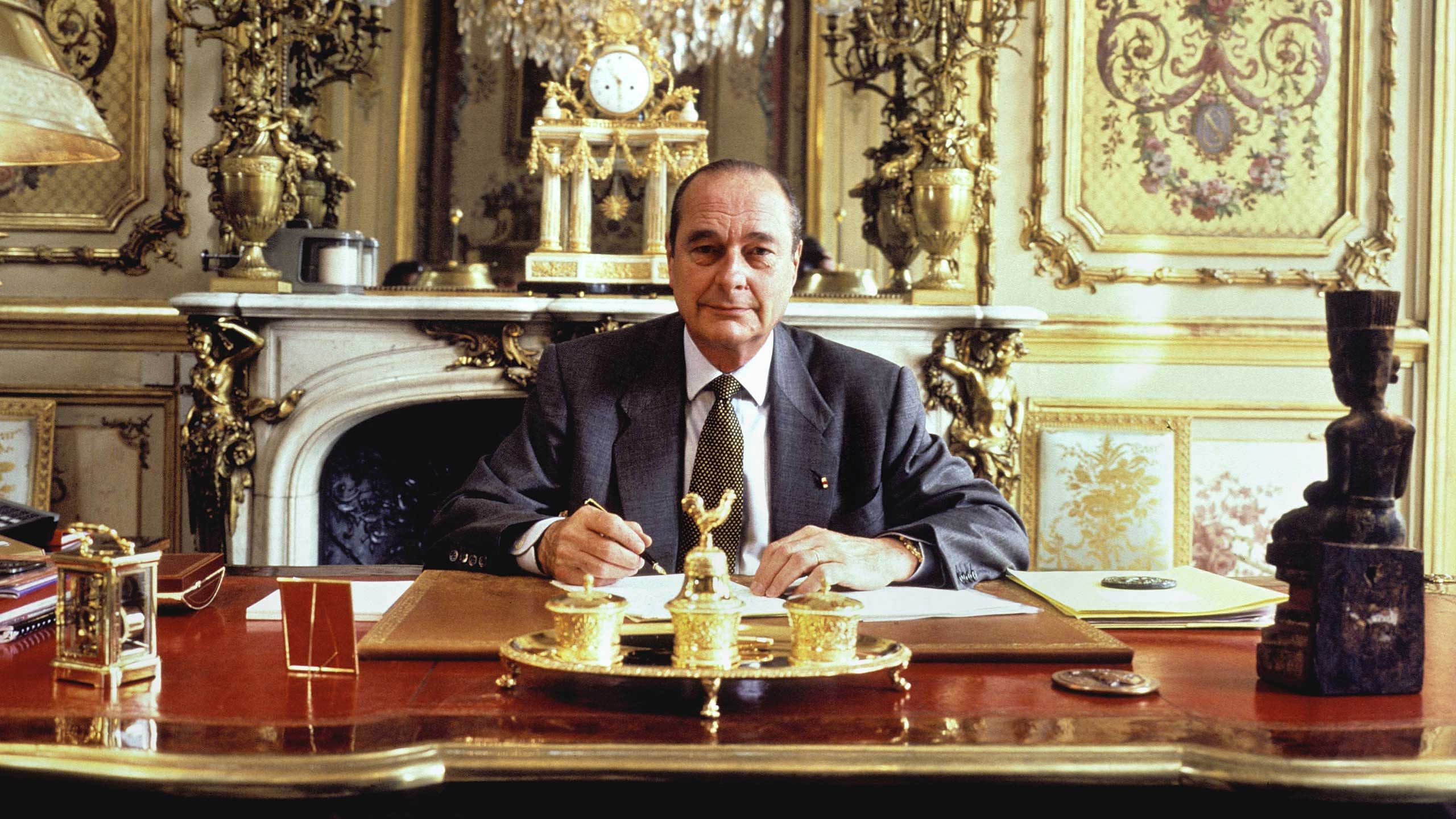 Jacques Chirac
French President for 12 years 
"We French have lost a statesman whom we loved as much as he loved us. Whether we share, or not, his ideas or what he fought for, we all recognise ourselves in this man who resembled us, and brought us together."
- French President Emmanuel Macron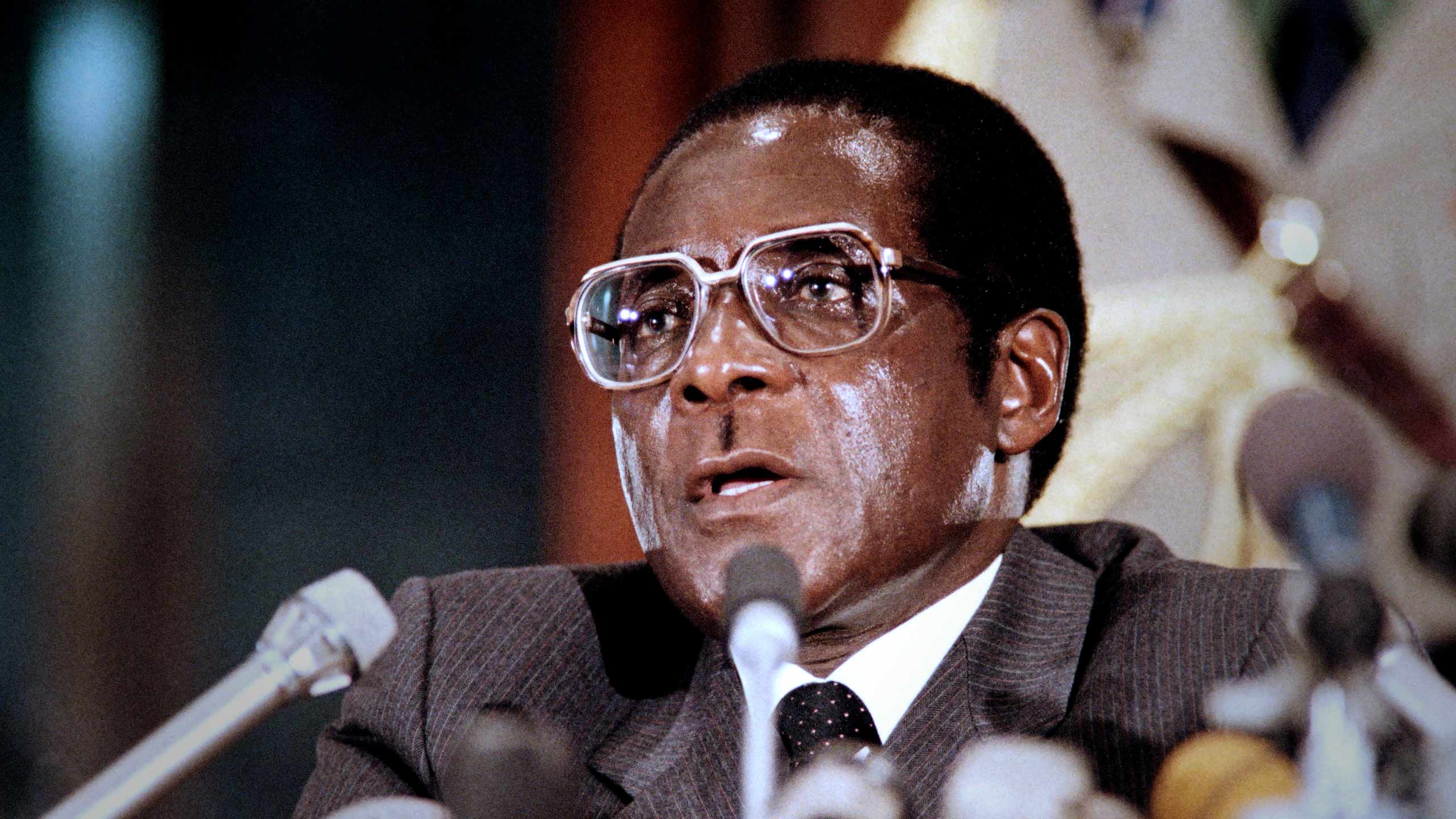 Robert Mugabe  
Liberator-turned-tyrant - Zimbabwe's first post-independence leader
"If you were my enemy, you are now my friend. If you hated me, you cannot avoid the love that binds me to you and you to me."
- Robert Mugabe speaking during a national address, 1980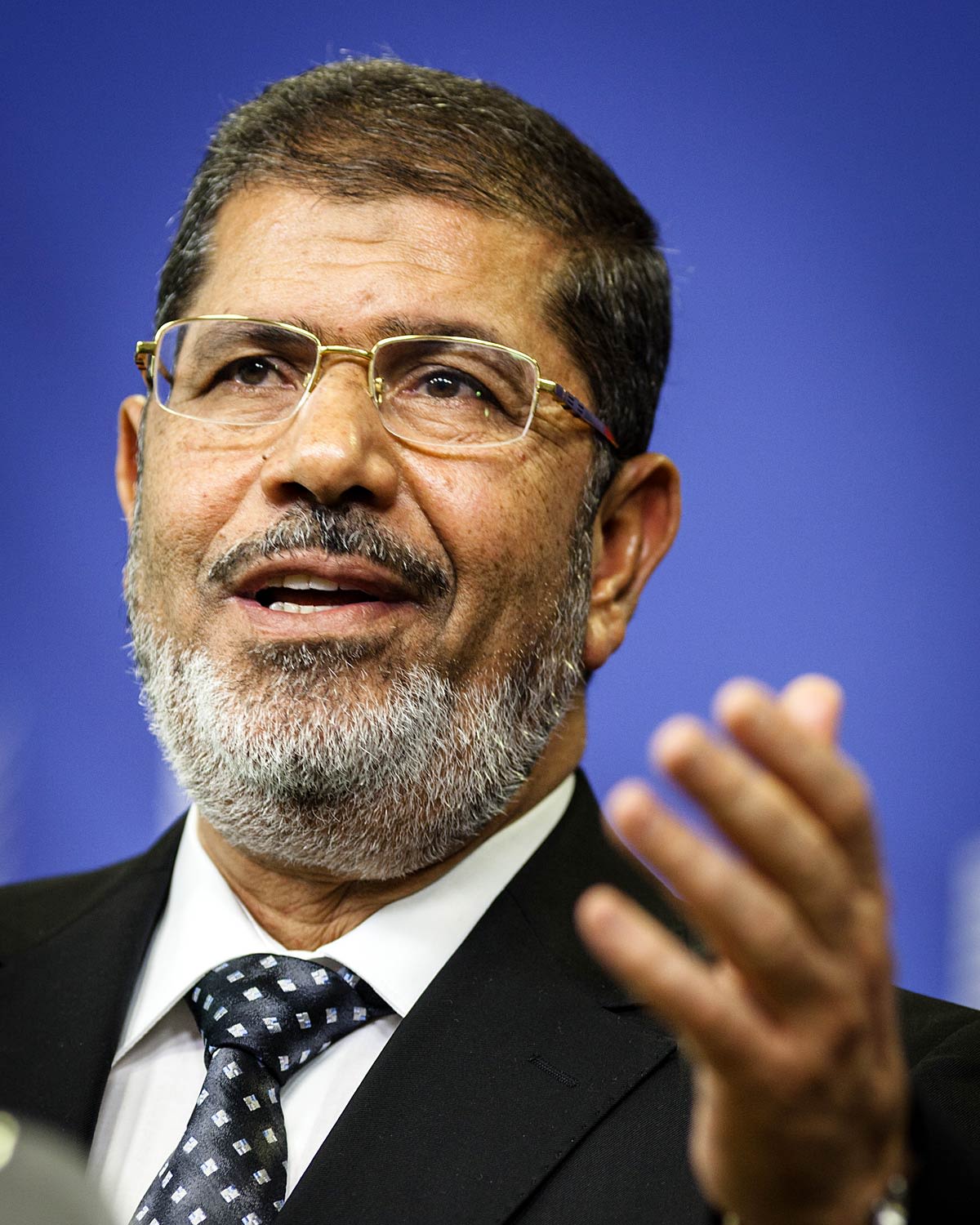 Mohammed Morsi 
Egypt's first democratically-elected president
Morsi's time as president lasted only one year. He was ousted by the military on 3 July 2013. A top figure in the Islamist movement Muslim Brotherhood, Morsi had been in custody since his removal. He was on trial on charges of espionage when he died.
---
Ross Perot
Self-made billionaire who upended US politics
The Texan ran twice for US president in the 1990s - against candidates from the two main parties. In the 1992 election campaign, he advocated balanced budgets and called for an end to the outsourcing of jobs abroad. Perot took almost a fifth of the popular vote in the three-way race - which is believed to have helped Democrat Bill Clinton defeat incumbent Republican George HW Bush.
---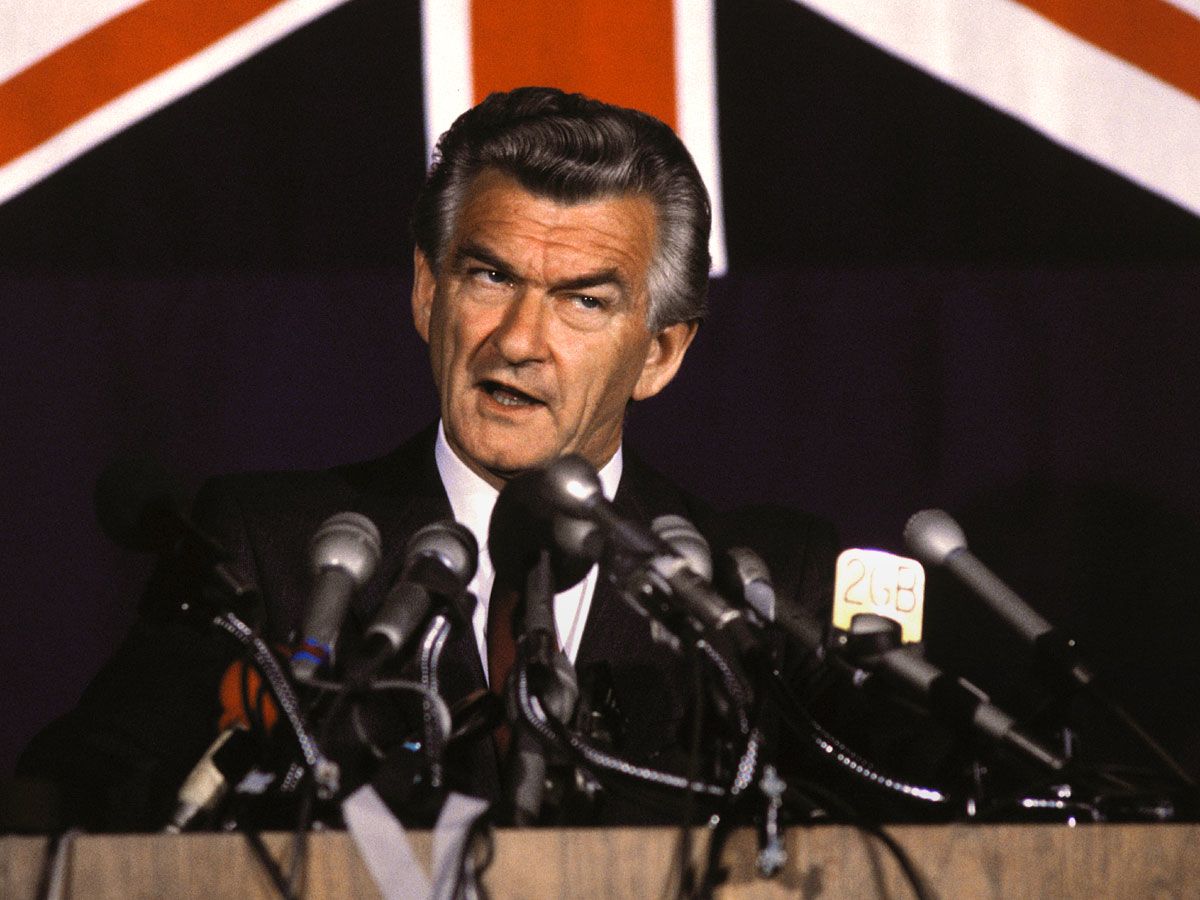 Bob Hawke 
Australian prime minister
Renowned for his love of beer and cricket, Hawke dominated Australian politics in the 1980s. The charismatic politician with a maverick approach was the centre-left Labor Party's longest-serving PM - from 1983 to 1991. He is credited with modernising the country's economy.
---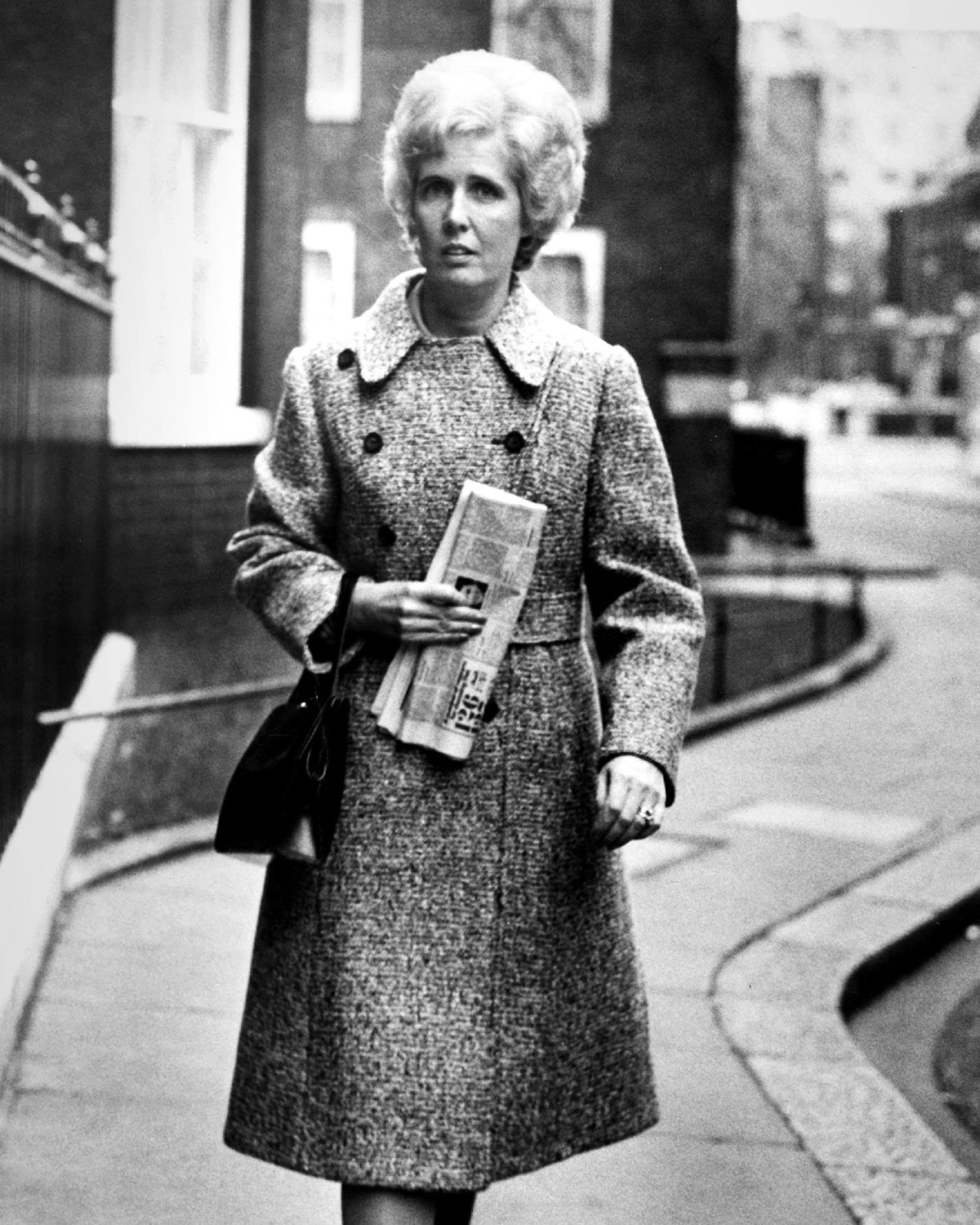 Baroness Falkender 
Prime Minister Harold Wilson's powerful secretary
Once dubbed the Duchess of Downing Street, Marcia Williams was Wilson's private and political secretary from 1956 to 1983, which included his leadership of the Labour Party and his time in office. She was believed by many to wield more influence than MPs and even cabinet ministers - something she always denied.
---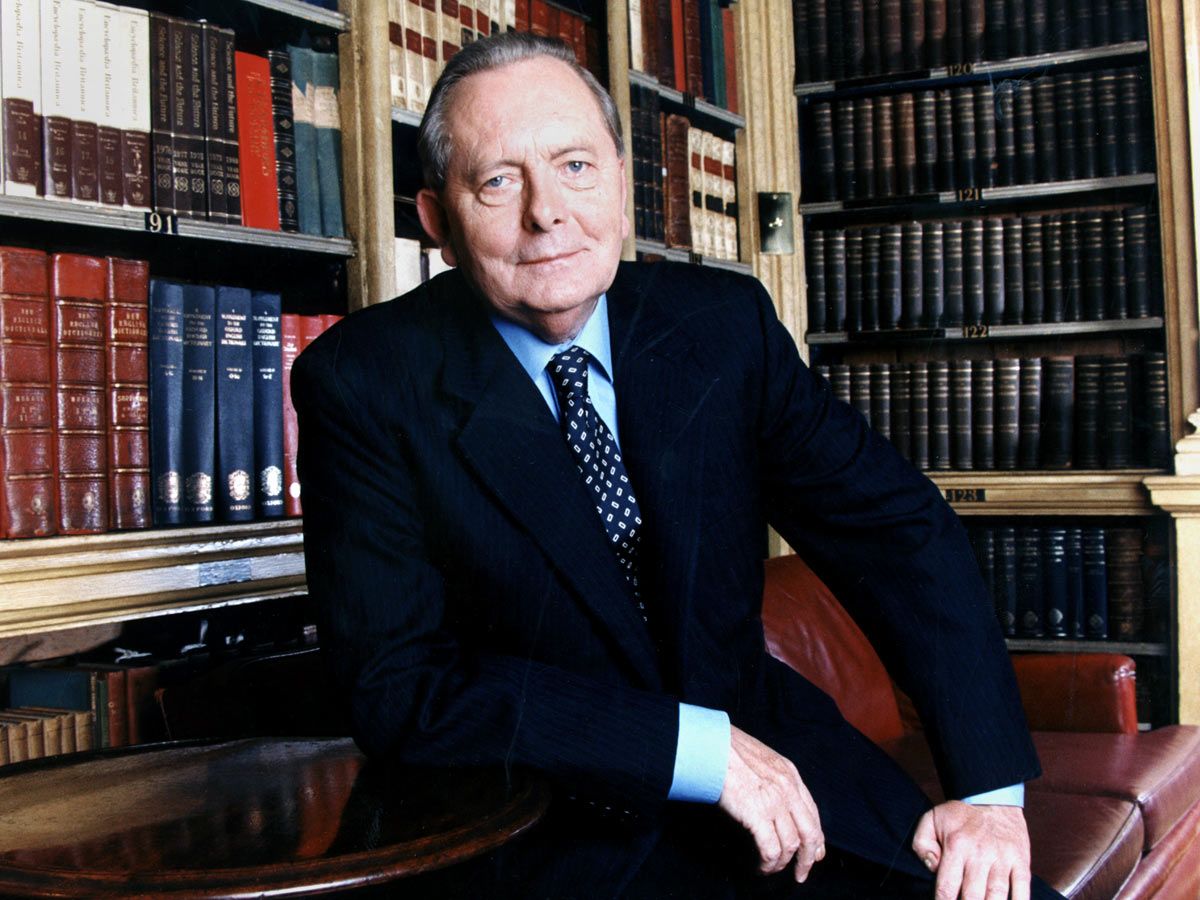 Brian Walden
Broadcaster and Labour MP
Walden served as Labour MP for Birmingham Ladywood from 1964 until 1977. He went on to present the ITV political programme Weekend World. On television he was known for his tough political interviews, including one encounter with Margaret Thatcher in 1989 which helped speed up the then-prime minister's downfall. 
---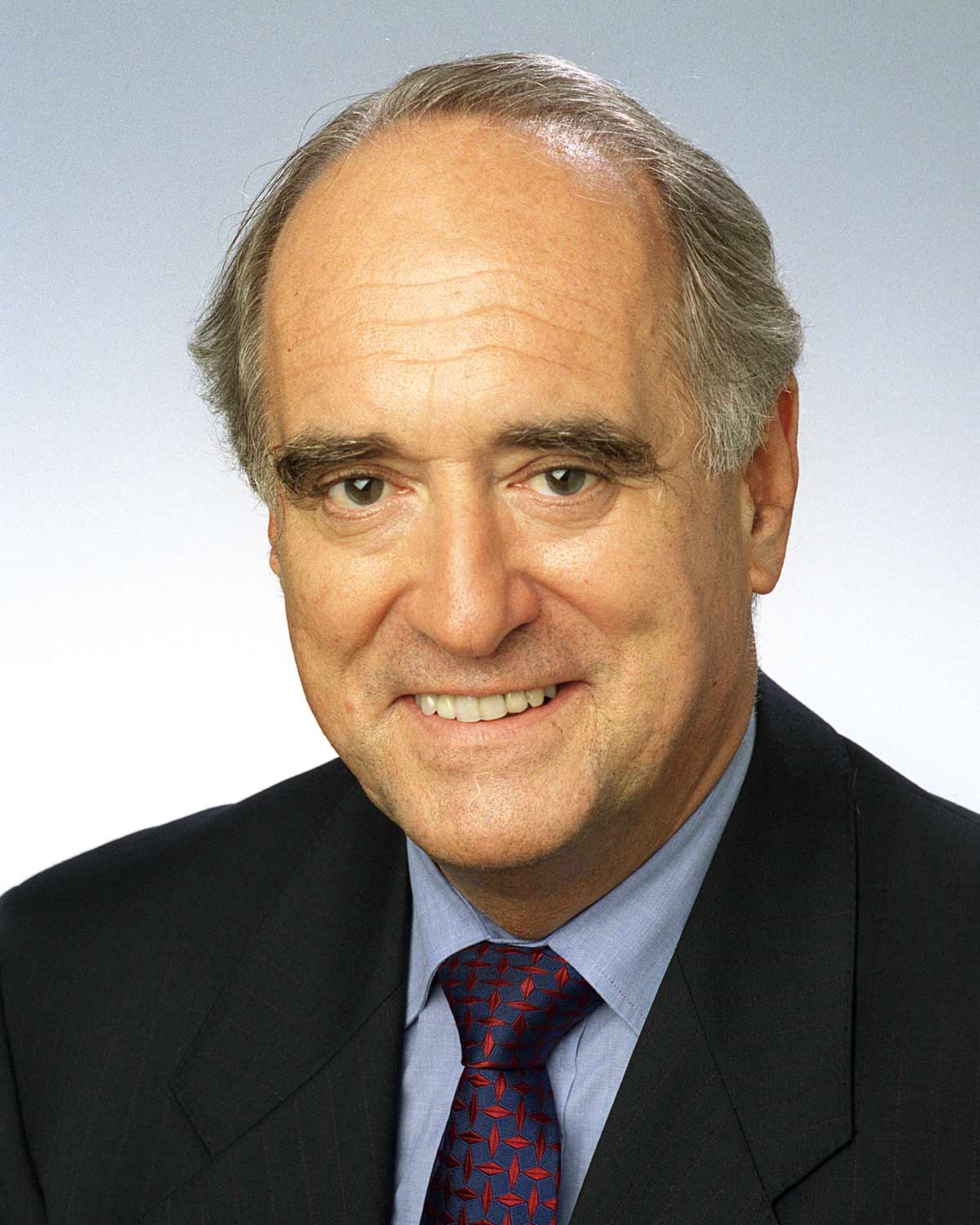 Lord Mawhinney
Conservative peer
The Belfast-born former chairman of the Conservative Party joined the House of Lords in 2005. During his Commons career Brian Mawhinney served as transport secretary under John Major. For seven years from 2003, he was also the chairman of the Football League.
---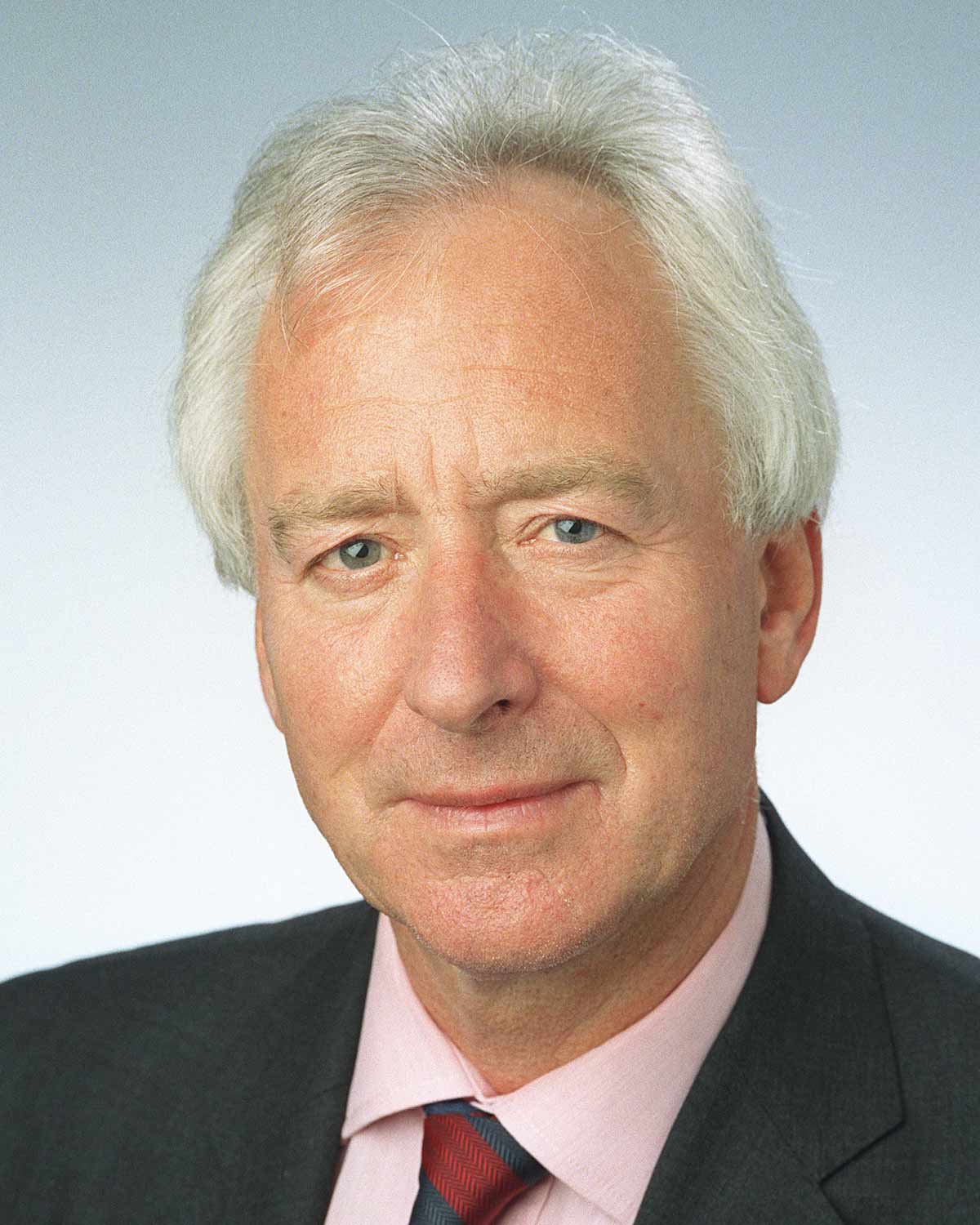 Lord Spicer
Tory MP and European Research Group founder
In 1993, Michael Spicer founded the ERG, a Eurosceptic group of Conservative MPs, which has in recent years played a prominent role in promoting Brexit. Speaking in the House of Lords in June 2018, he described himself as "a pain in the neck to those who want to stay in Europe". He added: "The essence of why I oppose staying in the European Union is that it seems to me that the nation state is the best unit for democracy."
---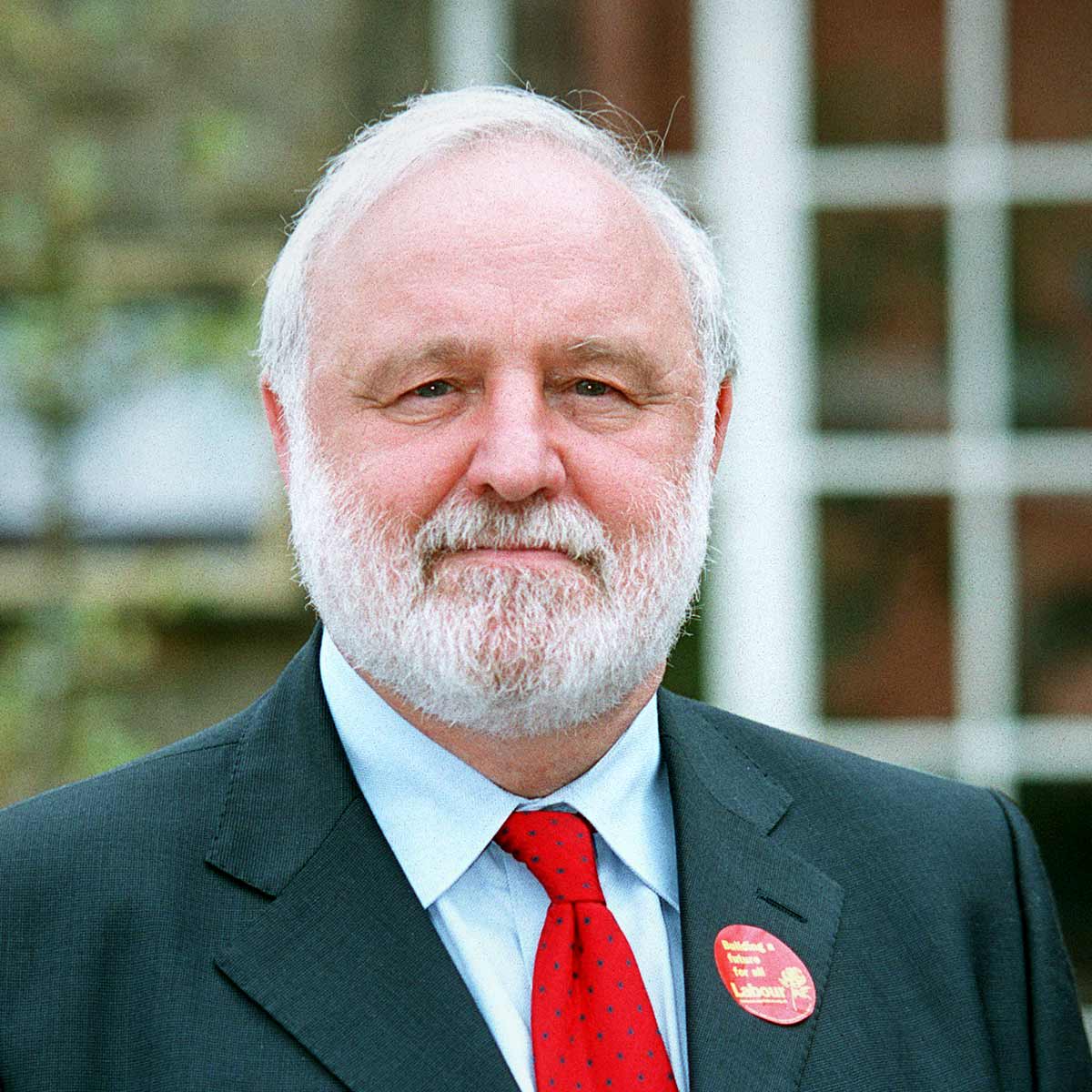 Frank Dobson
Veteran Labour politician 
A popular figure in the party, Dobson served as health secretary under Tony Blair - even though he was a left-pragmatist rather than a starry-eyed Blairite. He left government to contest the first-ever London mayoral election in 2000, coming third to ex-colleague Ken Livingstone.
---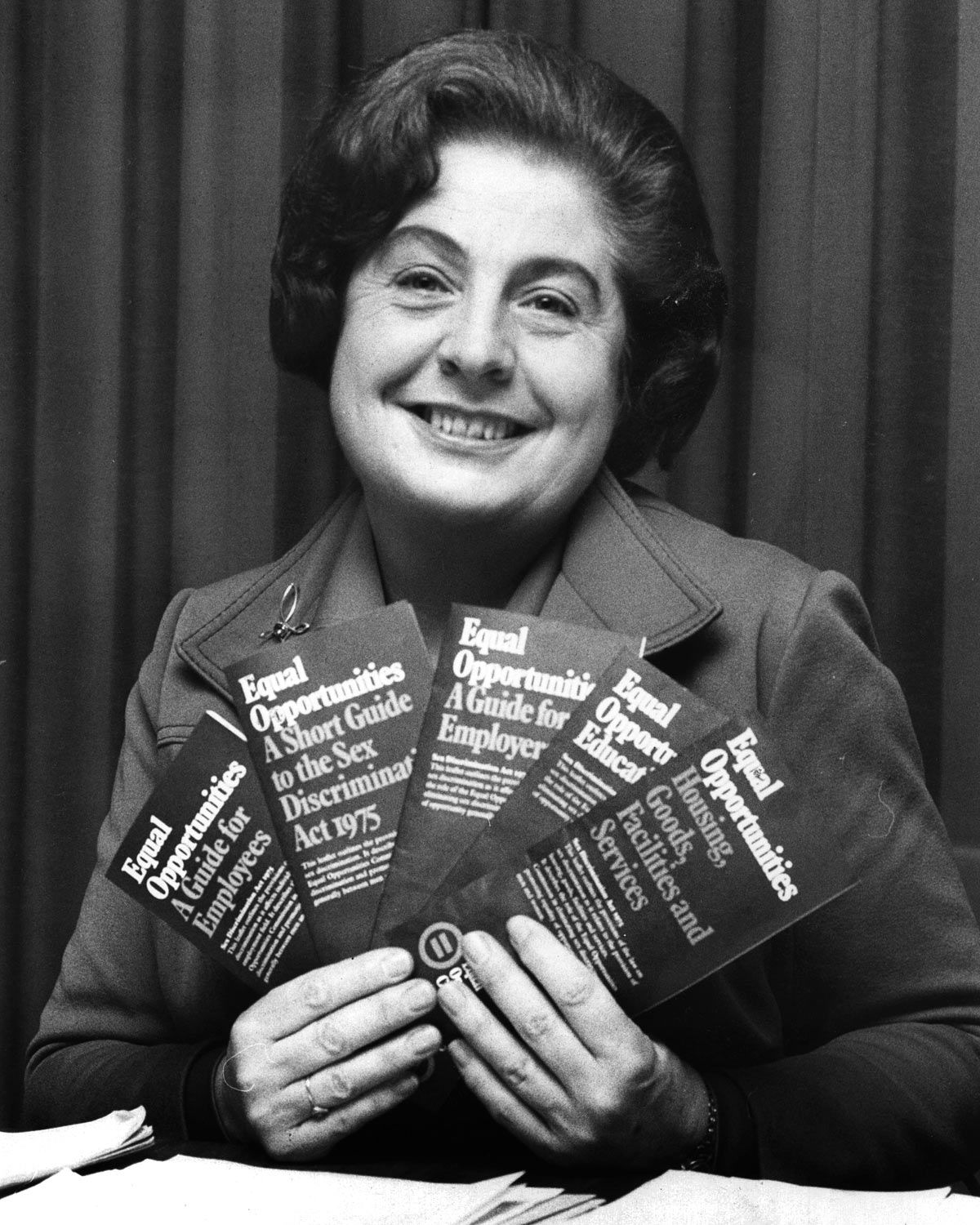 Baroness Lockwood
First Chairman of the UK's Equal Opportunities Commission
A campaigning miner's daughter from Dewsbury, Betty Lockwood became chief women's officer in the Labour Party from 1967 to 1975. She was then appointed as the first head of the Equal Opportunities Commission - which was set up to tackle sex discrimination and promote gender equality.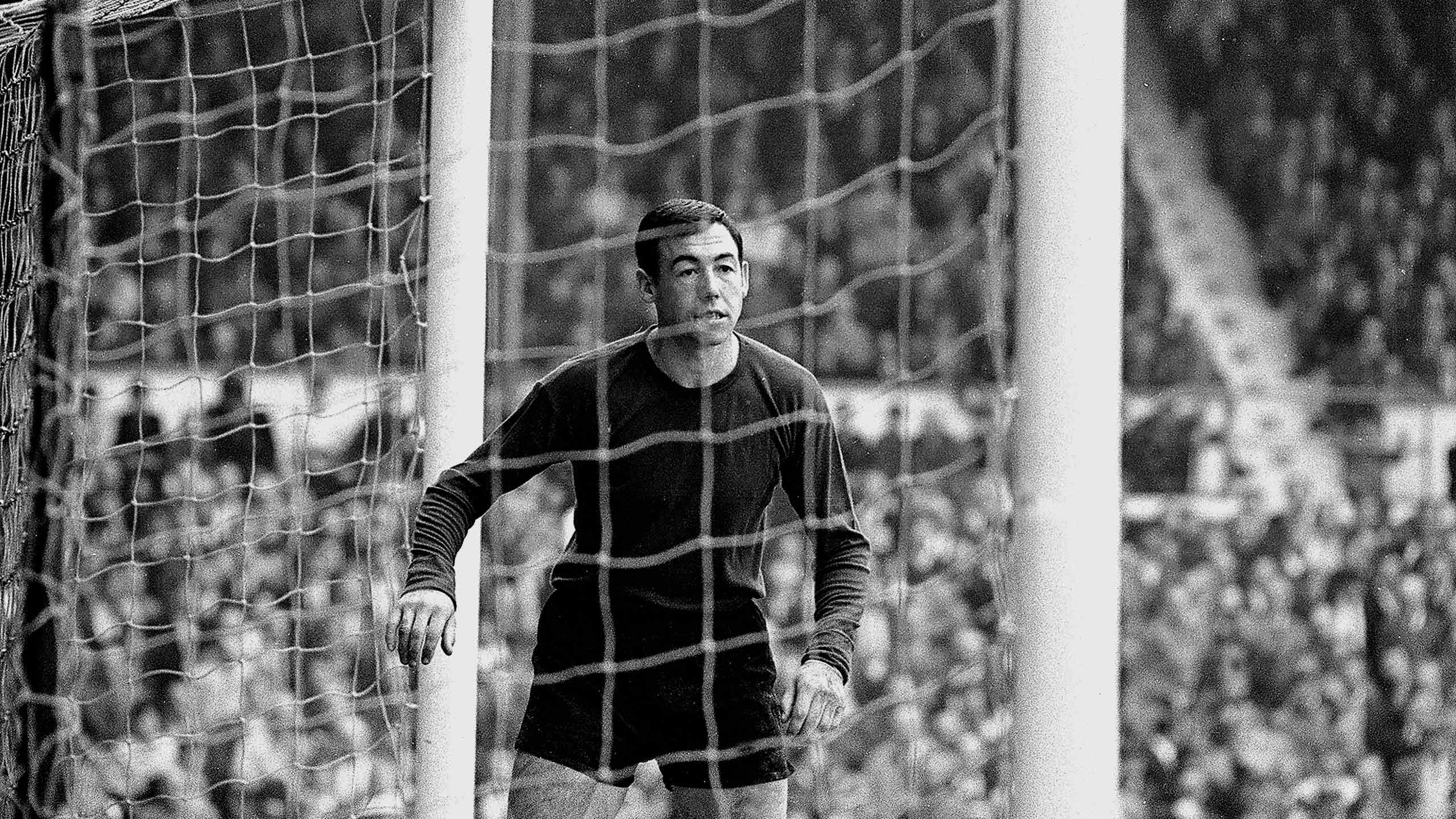 Gordon Banks
England's 1966 World Cup-winning goalkeeper
"Gordon was a fantastic goalkeeper, without doubt one of the best England has ever had. I was proud to call him a team-mate. Obviously we shared that great day in 1966 but it was more than that."
- Sir Bobby Charlton, part of the 1966 World Cup team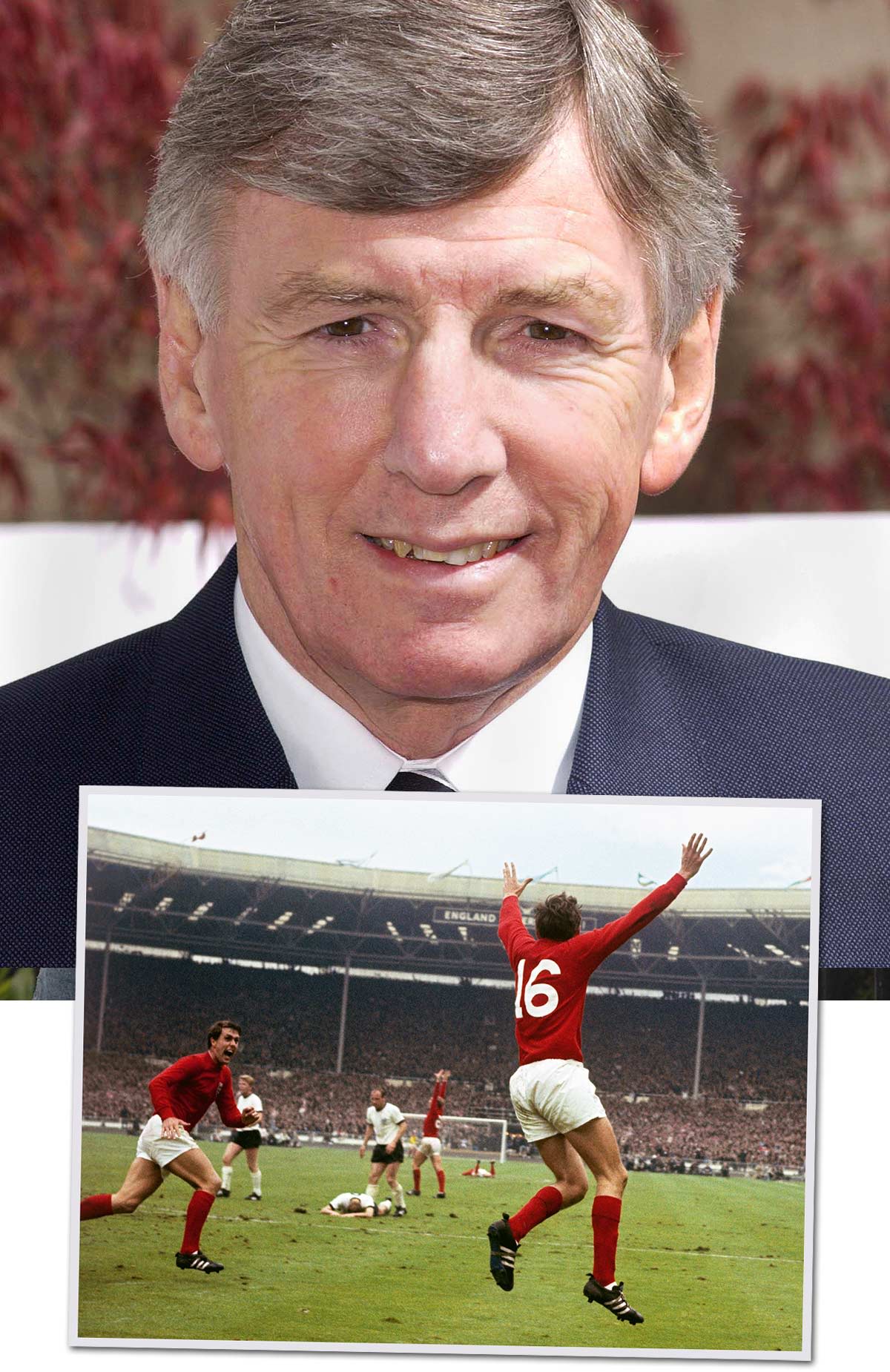 Martin Peters
England World Cup winner
Described as "10 years ahead of his time" by his manager Sir Alf Ramsey, Peters scored England's second goal in their World Cup final win over West Germany in July 1966. Asked about the goal, the West Ham legend once said: "The emotion was like being struck by lightning, it was unbelievable."
---
Tommy Smith
'The Anfield Iron'
The former Liverpool captain helped the club to domestic and European success in the 1960s and 1970s. Known for his tough tackling, and nicknamed the "Anfield Iron", Smith had an 18-year career at Anfield, during which he won four league titles.
---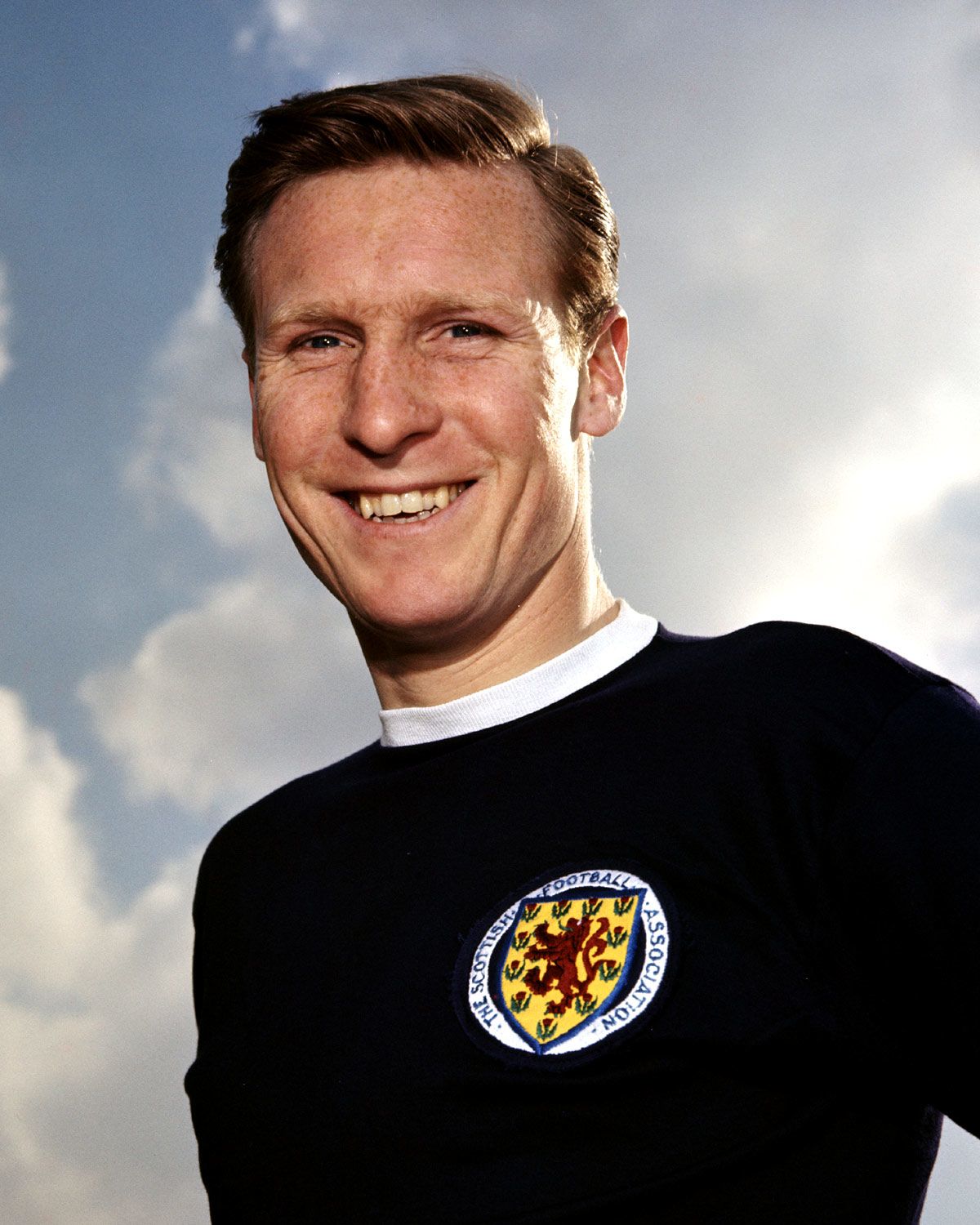 Billy McNeill
First Briton to lift the European Cup
McNeill led Celtic's "Lisbon Lions" when they beat Inter Milan 2-1 in the 1967 European Cup Final. He captained the club to nine successive titles, seven Scottish Cups and six League Cups. He was capped 29 times for Scotland. In two spells as Celtic manager, he won four titles and four cups. He also managed Clyde, Aberdeen, Manchester City and Aston Villa.
---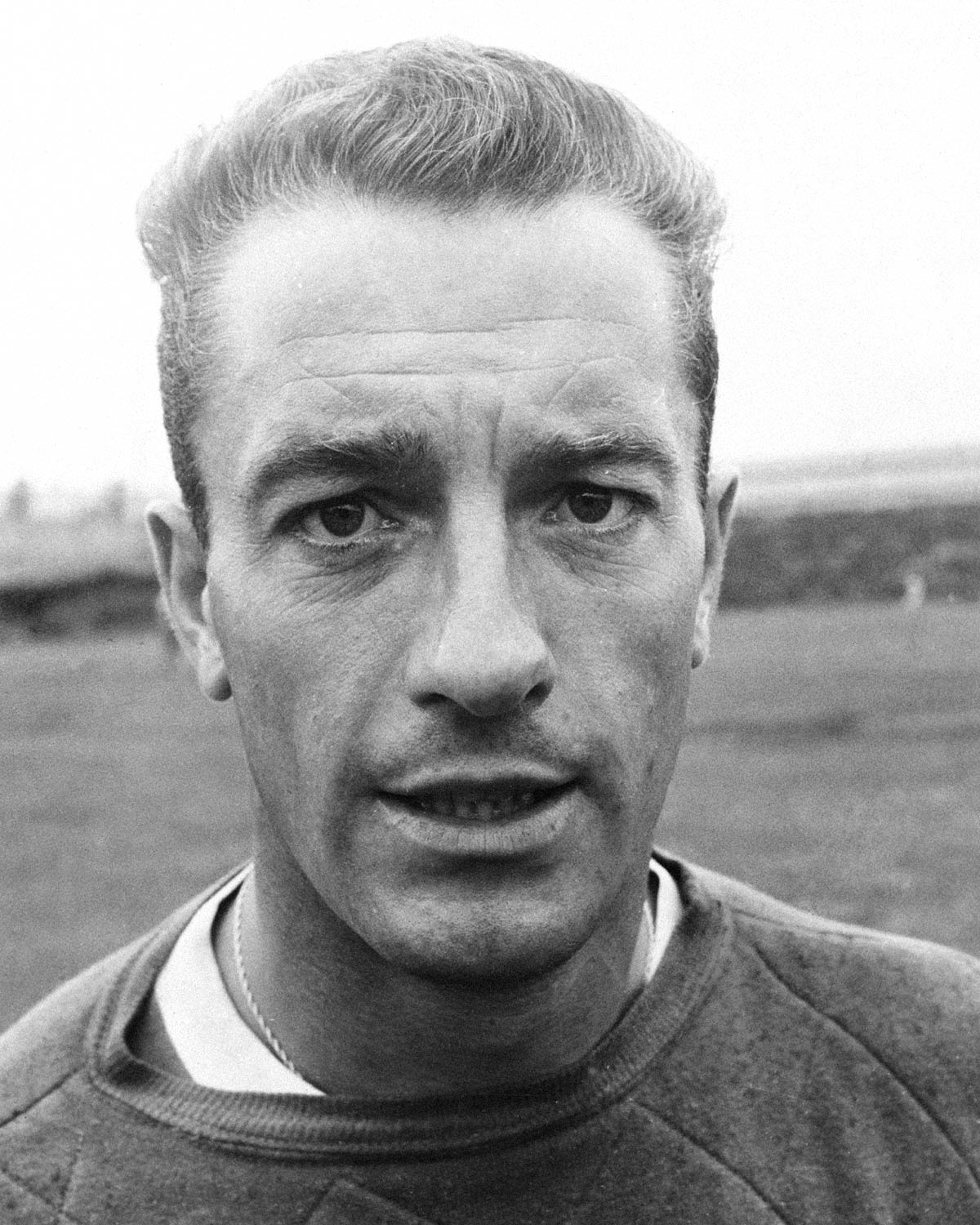 Stevie Chalmers
Secured Celtic's place in history
Chalmers scored the winning goal in the 1967 European Cup Final - when Celtic's "Lisbon Lions" defeated Inter Milan 2-1 and became the first British club to lift the European Cup. The Scotland forward spent 12 seasons at Celtic, scoring 236 goals, and also played for Morton and Partick Thistle.
---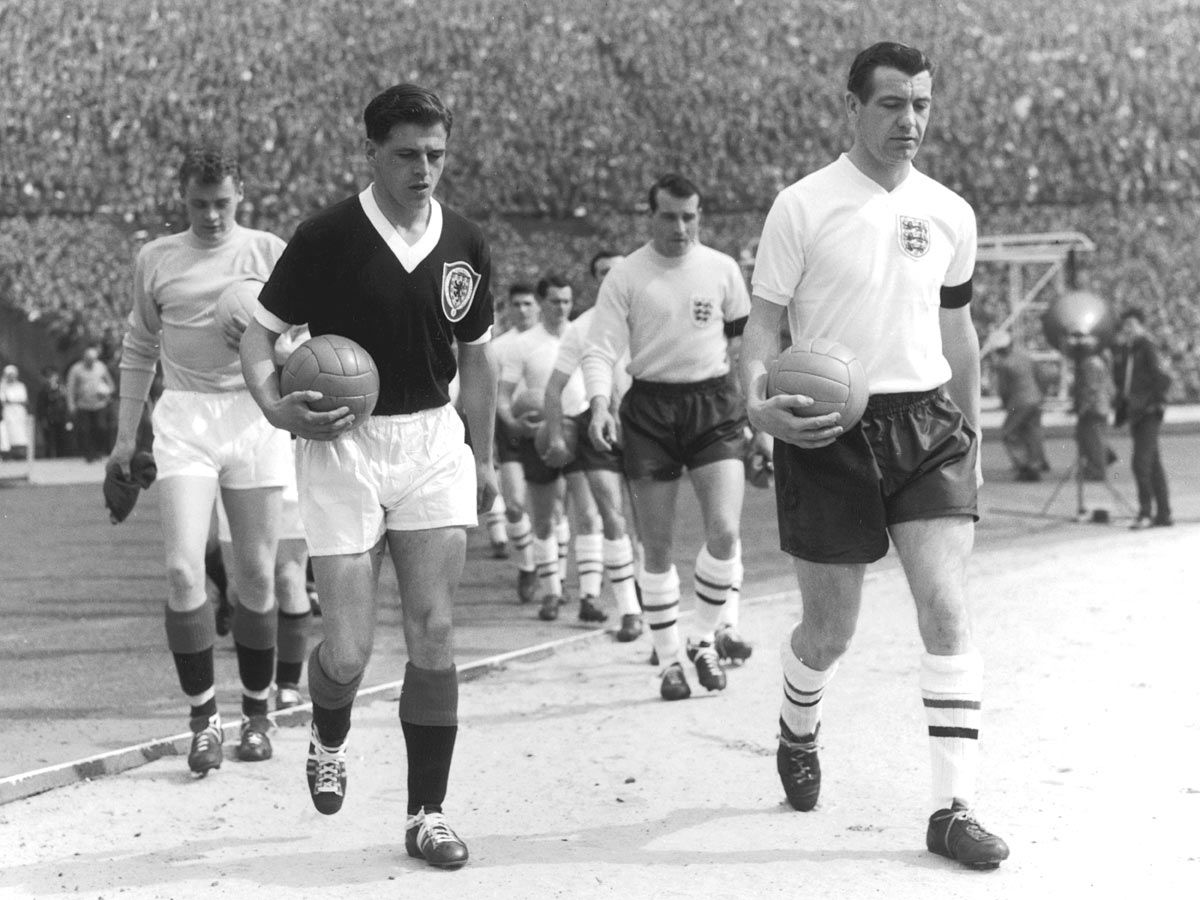 Eric Caldow
Rangers and Scotland great
Full-back Caldow (pictured left) made 407 appearances during a 13-year career at Ibrox, winning five league titles, two Scottish Cups and three Scottish League Cups. Comfortable on either flank, Caldow won 40 Scotland caps and captained the national team on 14 occasions.
---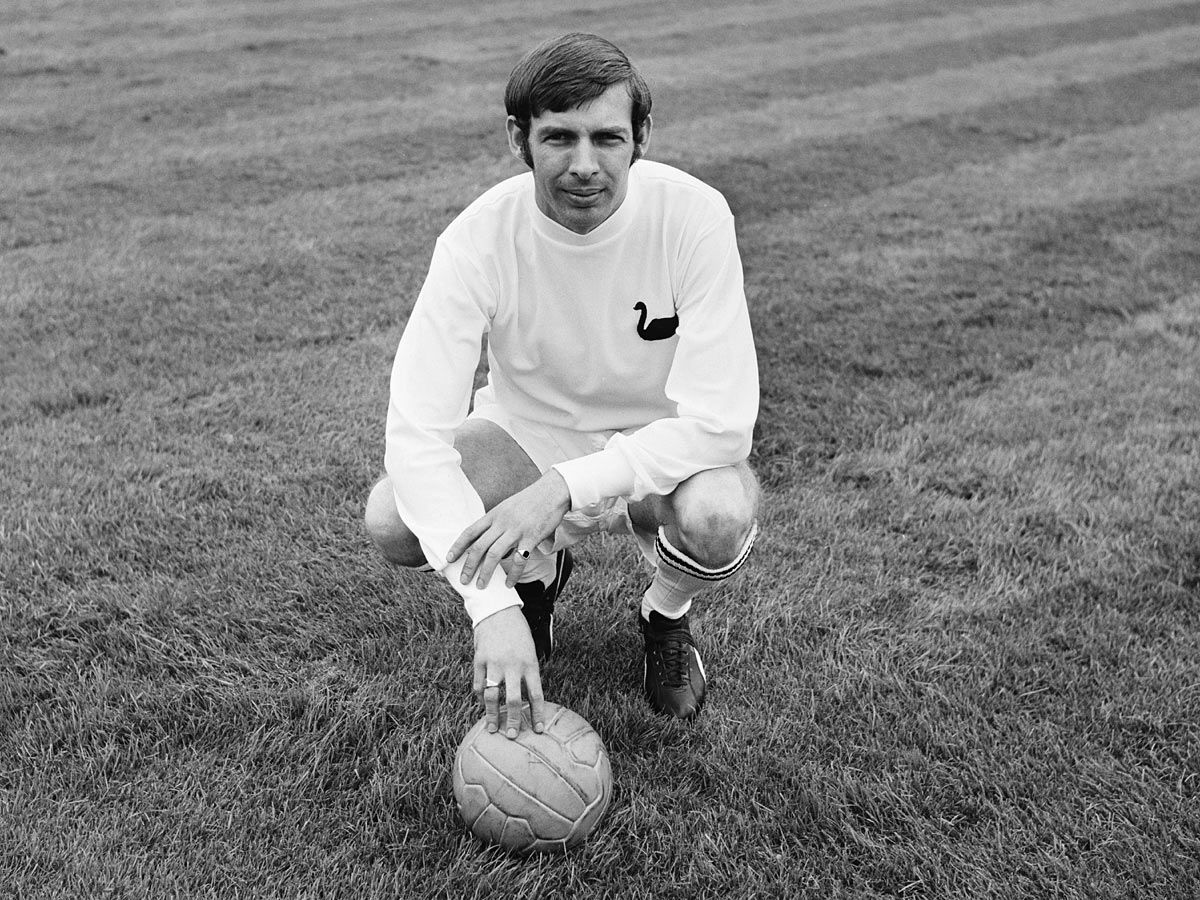 Barrie Hole
Wales international
Hole won 30 caps for Wales between 1963 and 1970. The Swansea-born midfielder made more than 200 appearances for Cardiff City and won promotion to the first division in 1960. After spells with Blackburn Rovers and Aston Villa, he returned to Wales to spend two seasons playing for Swansea City.
---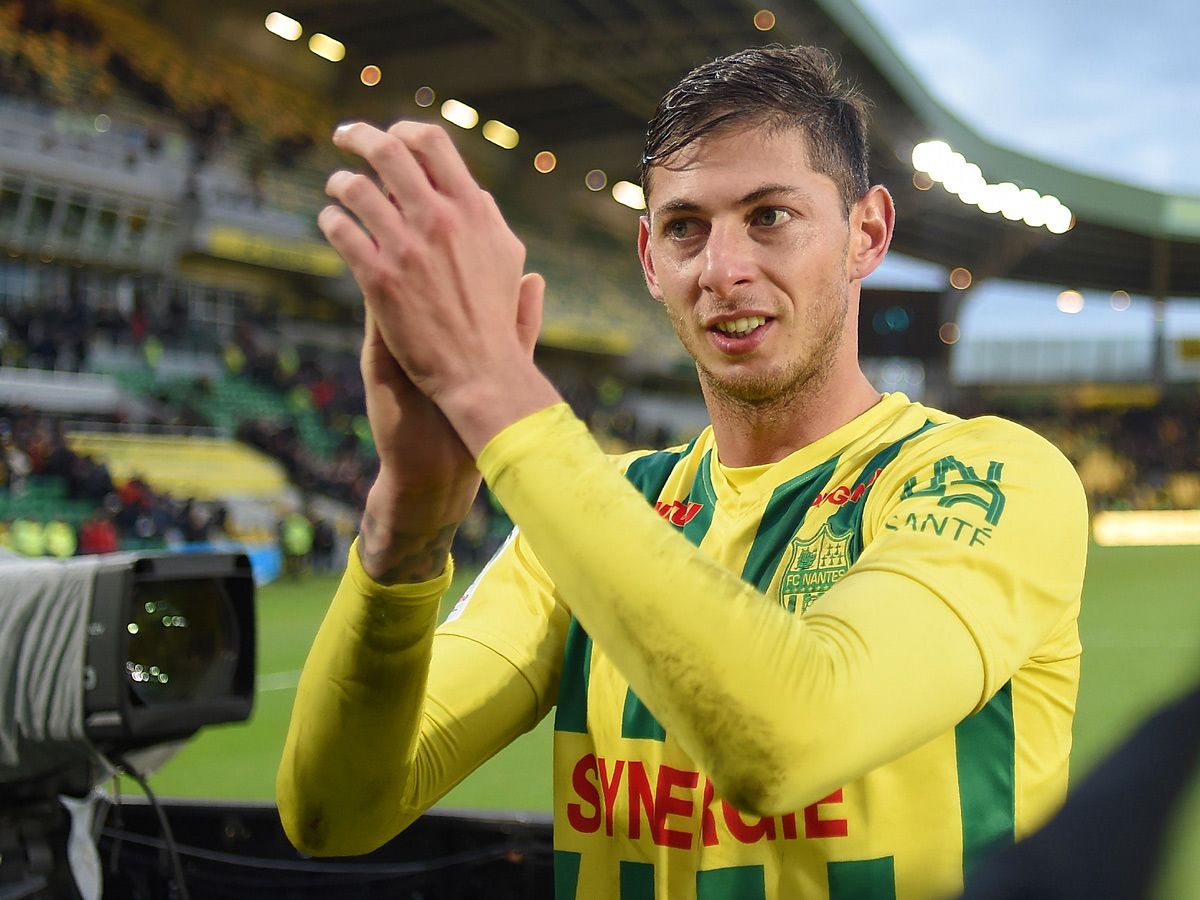 Emiliano Sala
Newly-signed Cardiff City player
Argentine-born Sala died in a light aircraft crash in the English Channel. Sala had just signed for Cardiff from French club Nantes for a club record fee of £15m. The aircraft's pilot David Ibbotson also died.
---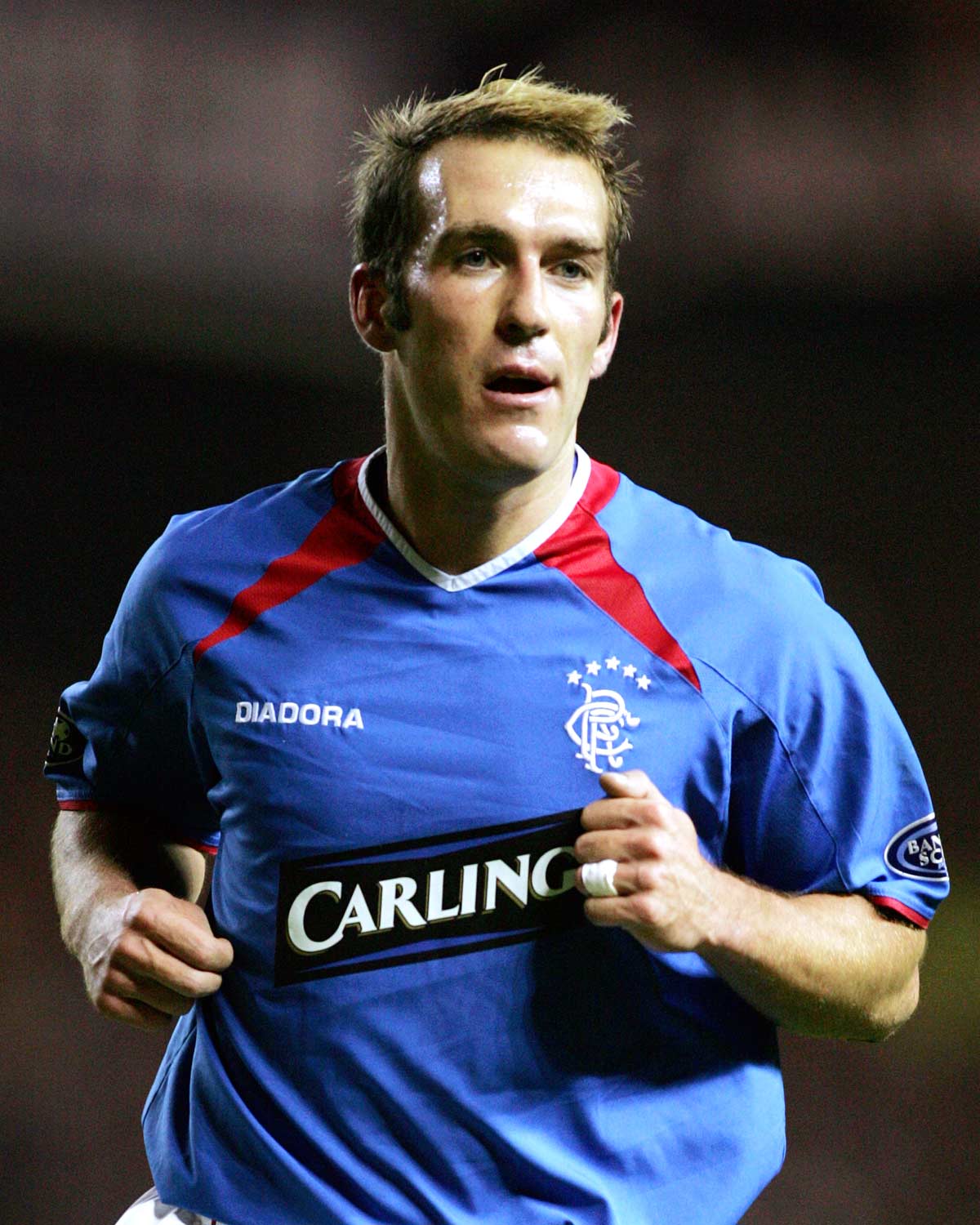 Fernando Ricksen
Rangers player and Dutch international
Ricksen was a fans' favourite during his six-year spell at Rangers. He helped the club win the domestic cup double in 2002, the treble in 2003 and was captain for a trophy double in 2005. He had been battling motor neurone disease since 2013 - and his charity raised more than £1m for scientists seeking a cure for the debilitating condition, which attacks nerves in the brain and spinal cord.
---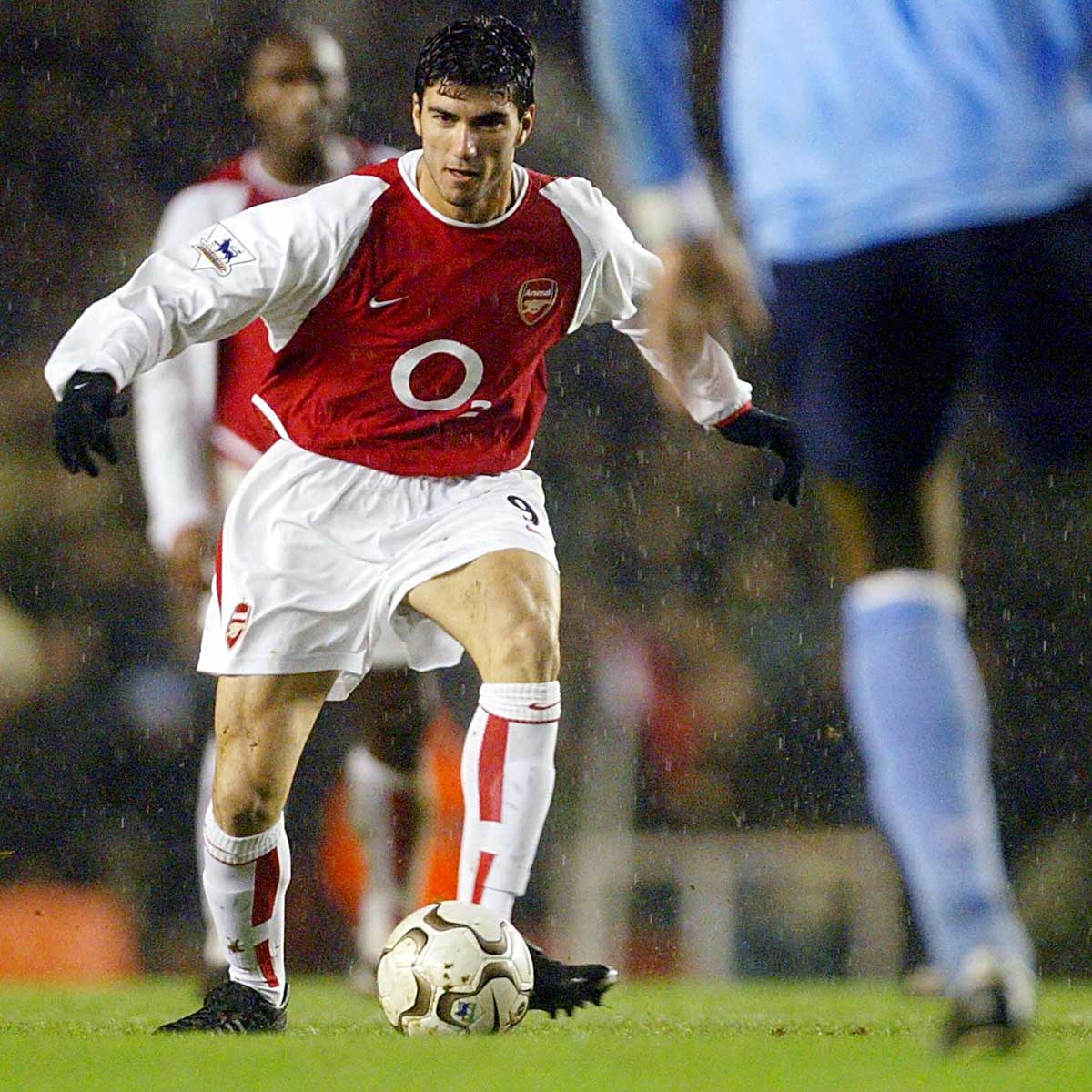 José Antonio Reyes
Arsenal winger
The Spaniard joined the Gunners from Sevilla in January 2004. He was part of the 'Invincibles' side that went through the 2003-04 season unbeaten, winning the Premier League.
---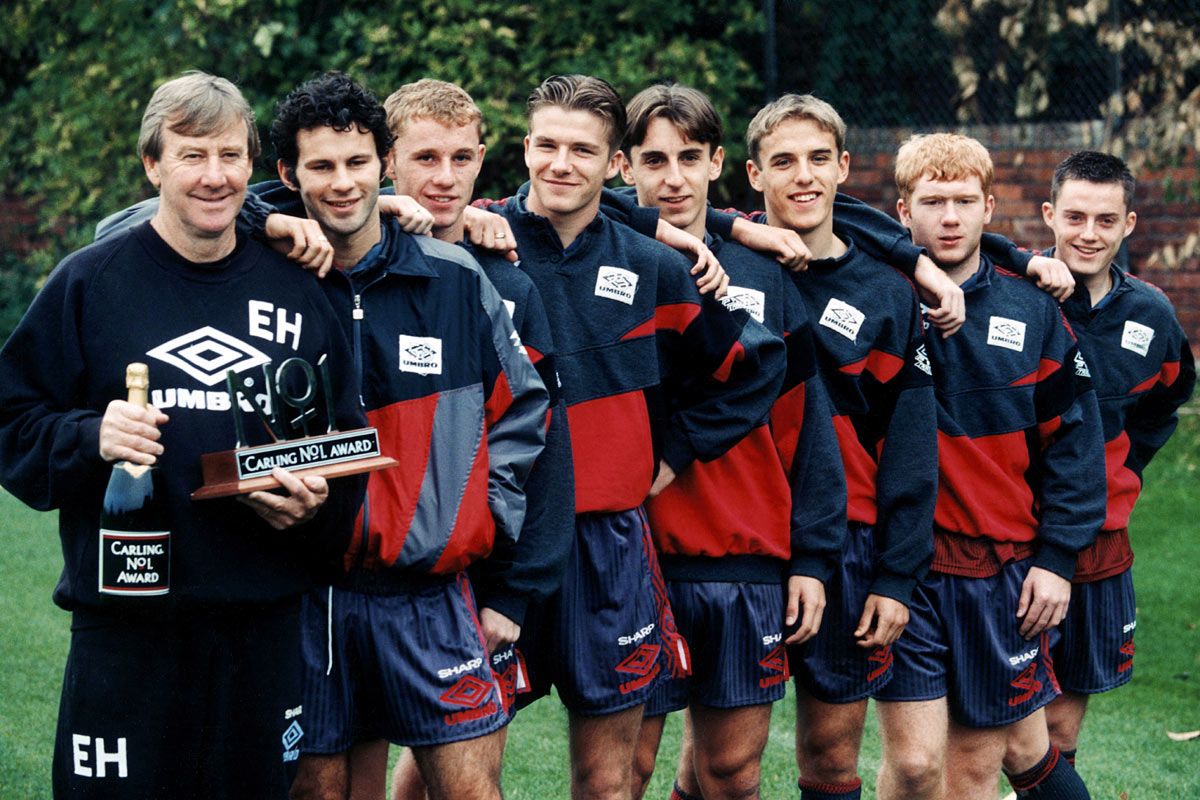 Eric Harrison
Manchester United youth coach and Class of '92 mentor
Harrison was described by former manager Sir Alex Ferguson as "one of the greatest coaches of our time" with an ability to "make good human beings" out of young players. He is credited with developing Manchester United's FA Youth Cup-winning "Class of '92" squad, which contained what is regarded as one of the best crop of young players in the English game. He is pictured above (left) with Ryan Giggs, Nicky Butt, David Beckham, Gary Neville, Phil Neville, Paul Scholes and Terry Cooke. In tribute to Harrison, Beckham said: "I can still hear him telling me 'no more Hollywood passes.'"
---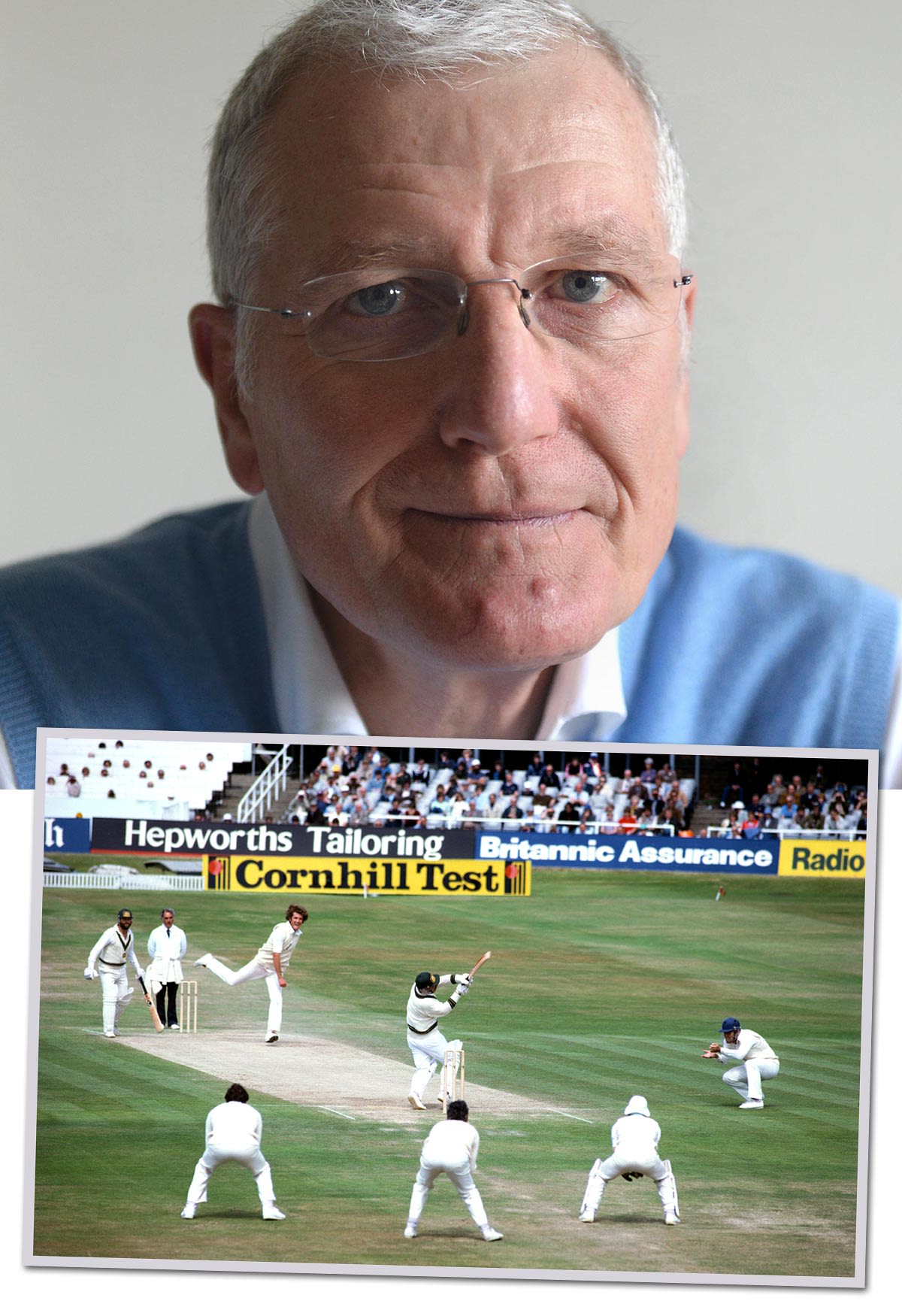 Bob Willis
England cricket captain
The fast bowler took 325 wickets in 90 Tests from 1971 to 1984, claiming a career-best 8-43 to help England to a famous win over Australia at Headingley in the 1981 Ashes. He captained England in 18 Tests and 29 one-day internationals before his retirement from all forms of cricket in 1984. Willis subsequently worked as a summariser on BBC TV before joining Sky Sports as a commentator in 1991. The England and Wales Cricket Board said the sport had "lost a dear friend".
---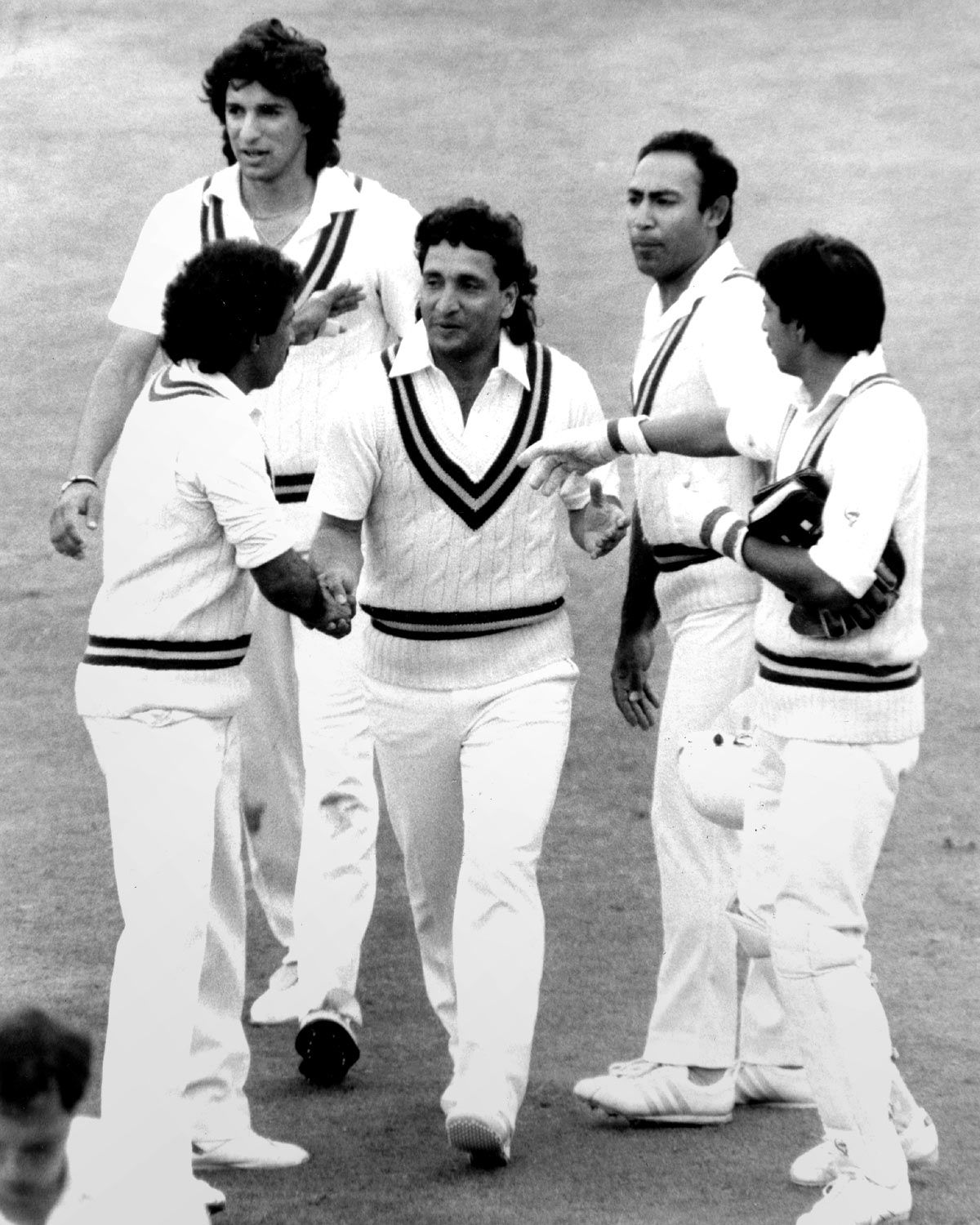 Abdul Qadir
Pakistan leg-spinner
Qadir (pictured centre) took 236 wickets in 67 Tests between 1977 and 1990. He captured a further 132 in 104 one-day international appearances. In the 1980s era before Shane Warne, when leg-spin bowling was cricket's most mystical art, he was its finest exponent on the world stage. His best performance came when he took 9-56 in an innings against England in his home city of Lahore in 1987.
---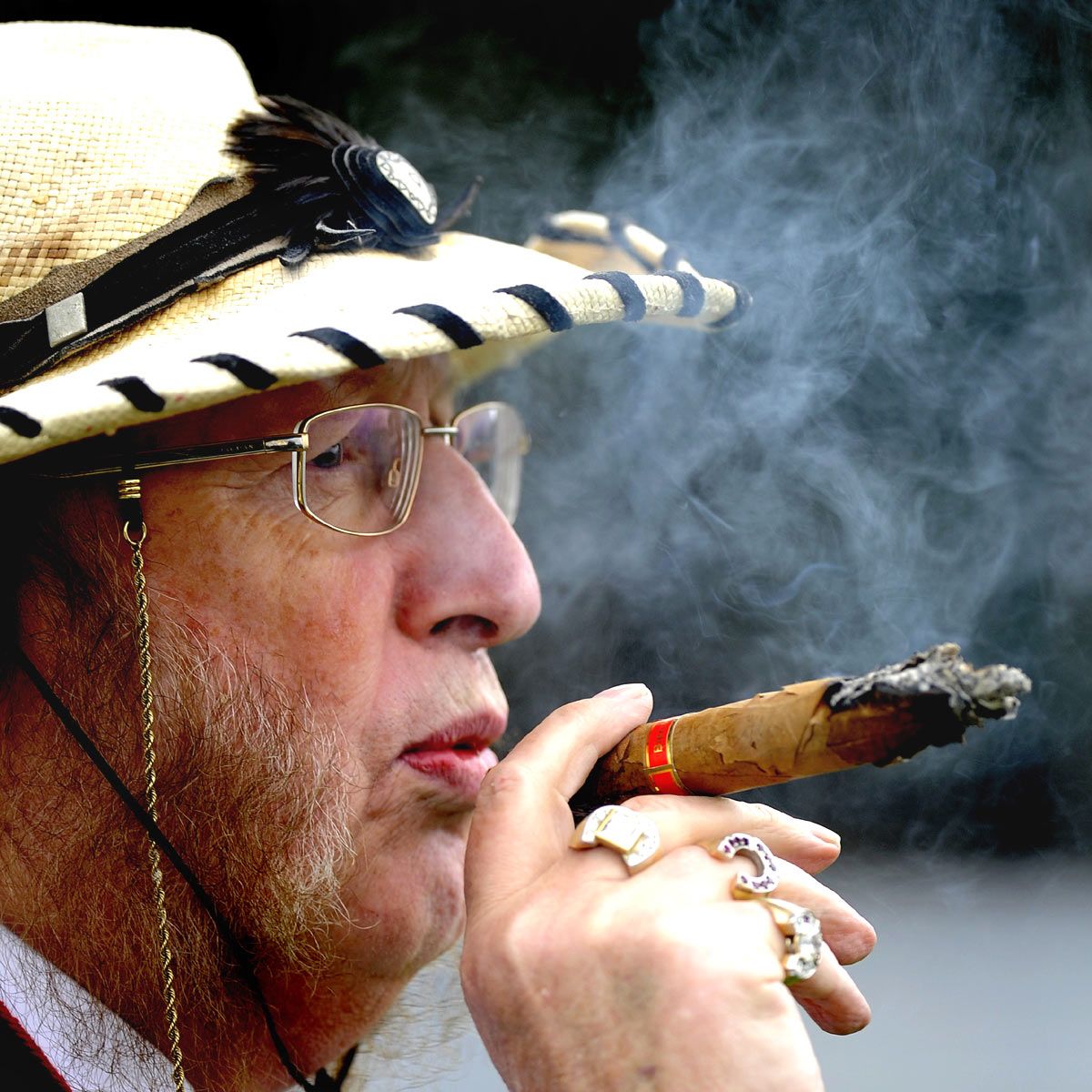 John McCririck
Racing pundit 
He was the loud, garish and eccentric face of Channel 4's horse racing coverage for nearly three decades. Known for his energetic dispatches beside the racecourse, clad in tweed and gold jewellery and clutching giant Havana cigars, "Big Mac" was the punter's friend.
---
Brian Barnes
Ryder Cup golfer
Flamboyant Barnes was best known for beating Jack Nicklaus twice in a day during the 1975 match against the United States. Barnes played for Great Britain & Ireland and then Europe in six Ryder Cups between 1969 and 1979 and won 20 professional titles.
---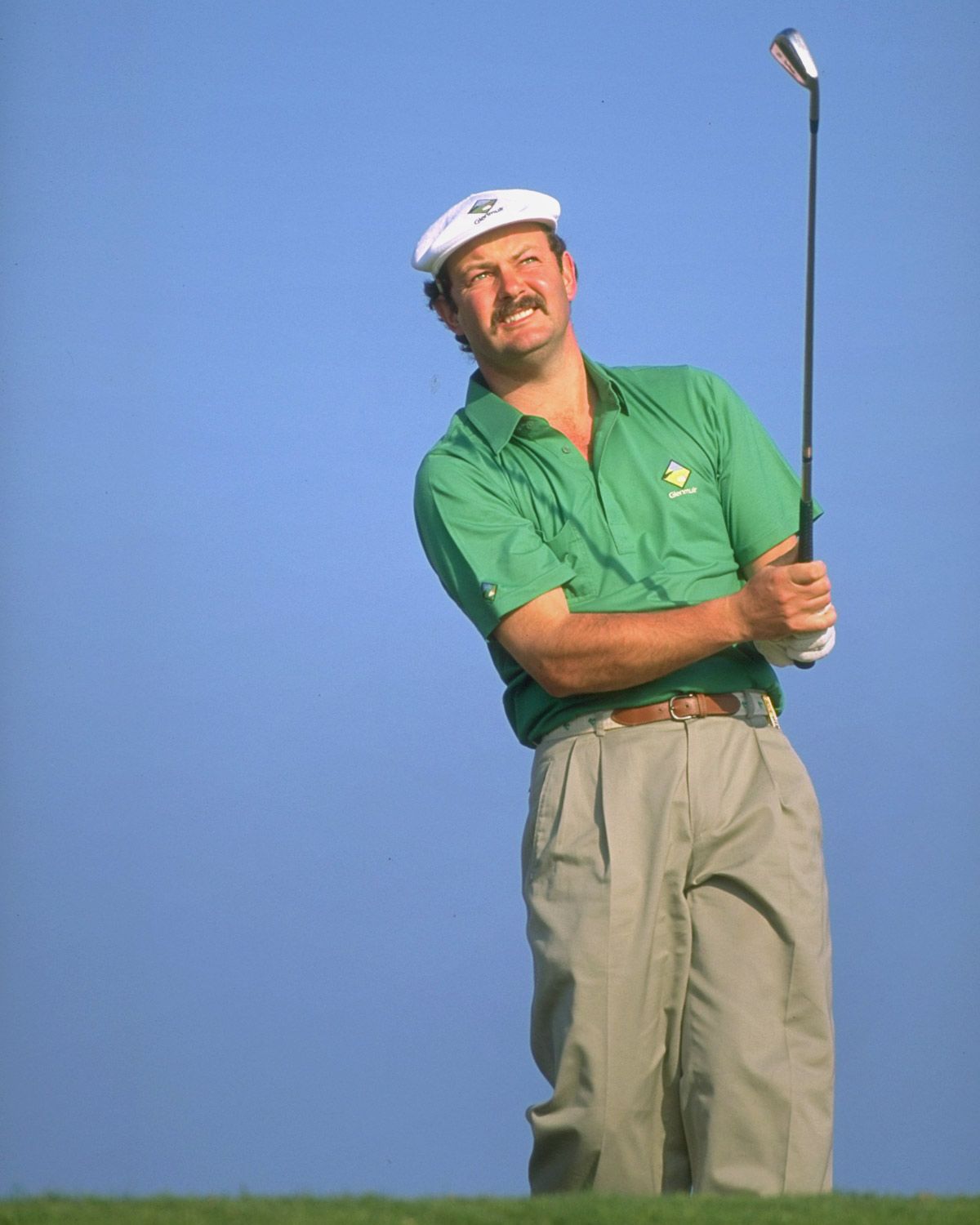 Gordon Brand Jr
Ryder Cup golfer
Brand won eight times on the European Tour from 1982-93 and was a regular on the senior circuit. He played in two Ryder Cups, making his debut in 1987 when Europe won in America for the first time, before helping to retain the trophy two years later at The Belfry.
---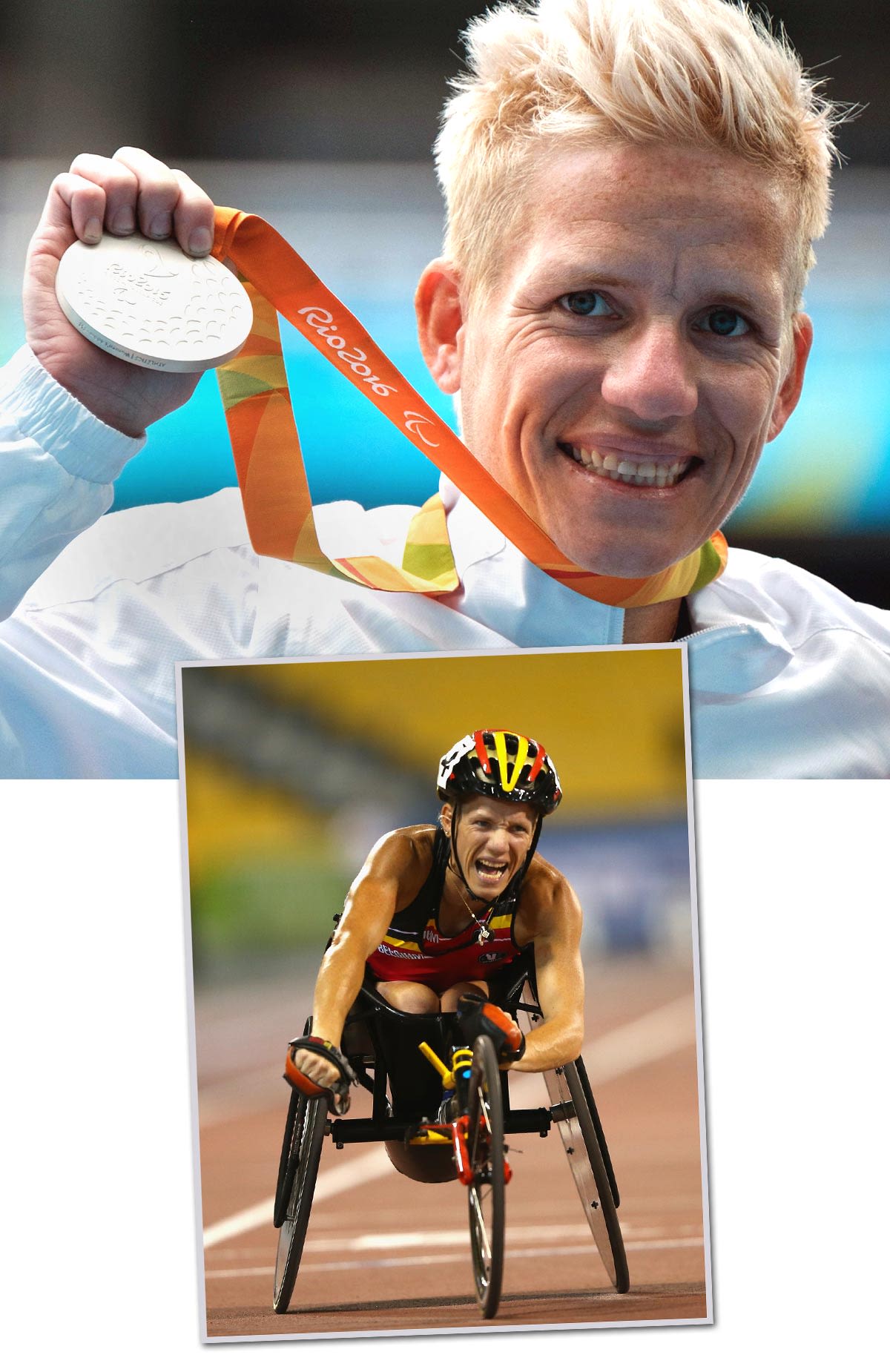 Marieke Vervoort
Gold medal-winning Belgian paralympian
Vervoort won gold and silver in the T52 100m and T52 200m wheelchair races at the London 2012 Paralympics. At the Rio Paralympics she claimed silver in the T51/52 400m and bronze in T51/52 100m. She had an incurable degenerative muscle disease and chose to end her own life through euthanasia at the age of 40.
---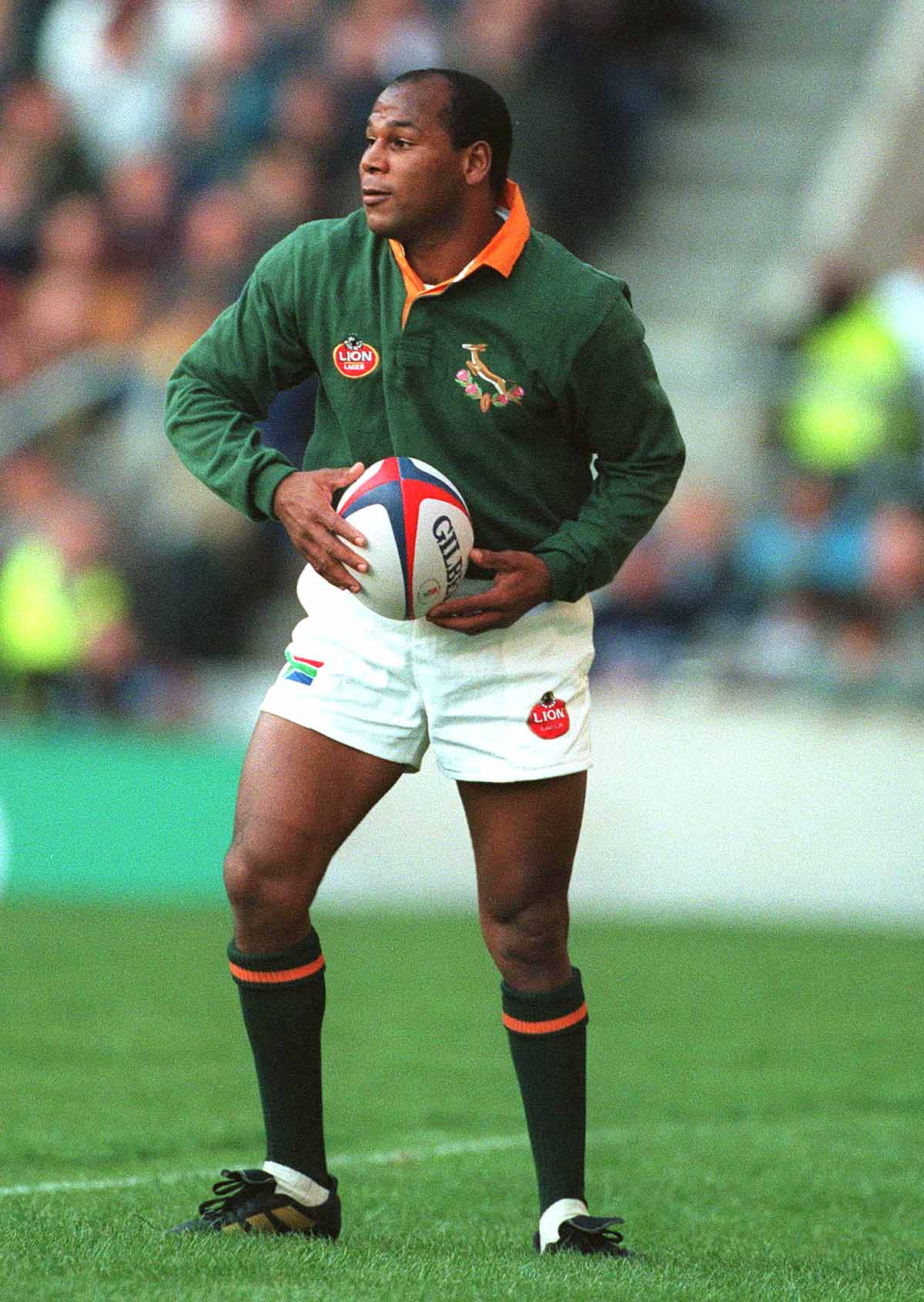 Chester Williams
South African rugby World Cup winner
Williams played 27 Tests for the Springboks between 1993 and 2000, scoring 14 tries. Although the 1995 Rugby World Cup was held after the end of apartheid, the former wing was the only black player in the South African team that beat New Zealand 15-12 in the final.
---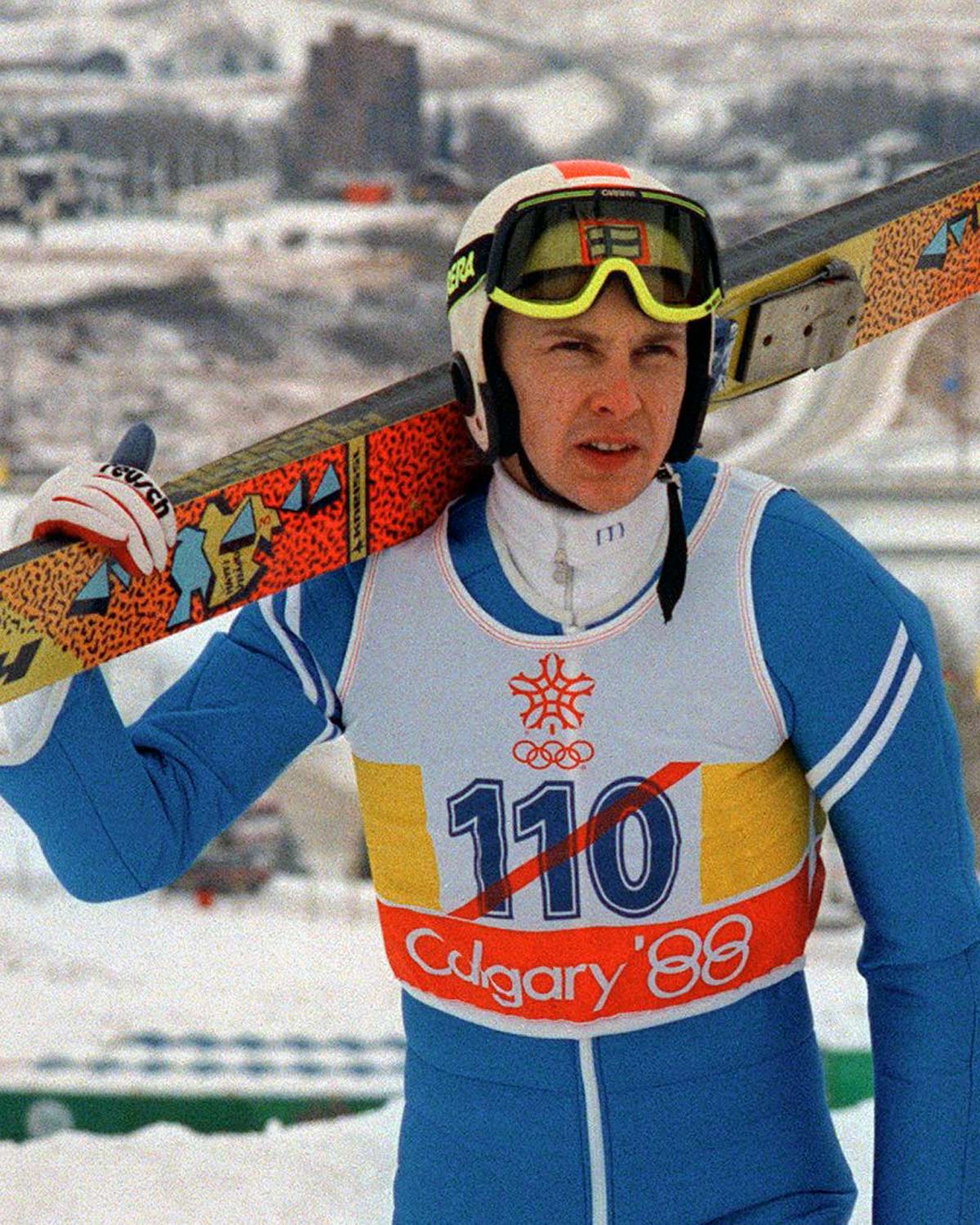 Matti Nykänen 
Gold medal-winning ski jumper
Matti Nykänen is regarded as one of the best-ever ski jumpers after a glittering 10-year career, which included 46 individual World Cup titles. He won a gold medal at the Winter Olympics in Sarajevo in 1984 - and then three more at the Calgary Games in 1988, as Eddie 'the Eagle' Edwards was winning the hearts of the British public by finishing last.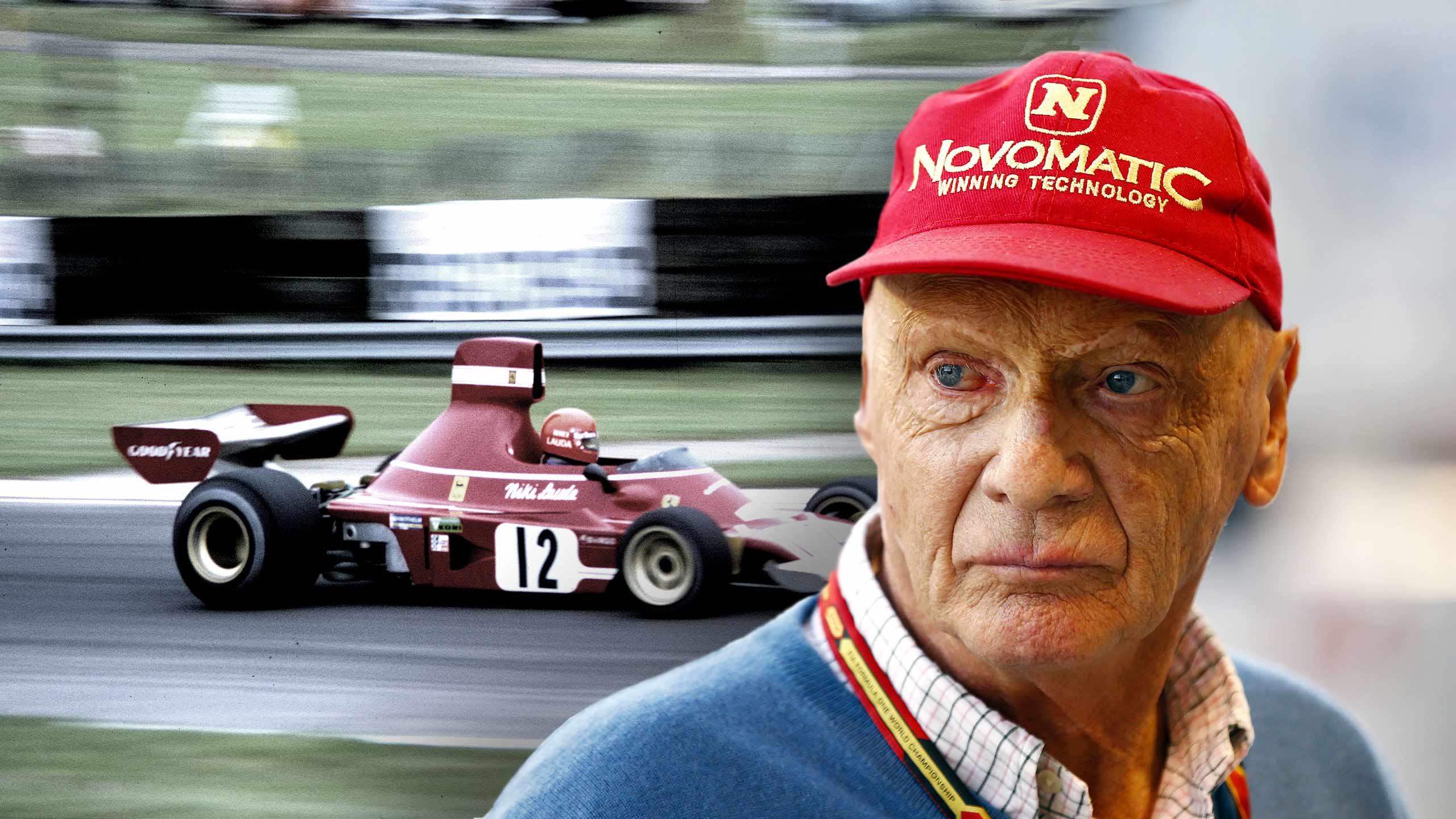 Niki Lauda
Austrian Formula 1 legend
"During that accident he died twice and was resuscitated... He came to Monza [for the Italian Grand Prix], which I was doing commentary for. He shouldn't have been there but he wanted to get back to racing… He was suffering so much pain. When he came out from driving at the end I was there and the blood was running down out of his helmet."
- Three-time world champion Sir Jackie Stewart recalling Lauda's determination after his near-fatal crash in the 1976 German Grand Prix
This list is extensive but not exhaustive.
---
All images subject to copyright.
Photography:
Getty Images, Reuters, PA Media, EPA, Shutterstock, Alamy, Science Photo Library, Jess Lowe, BBC
Editor:
Paul Kerley