The death of the Full Moon Party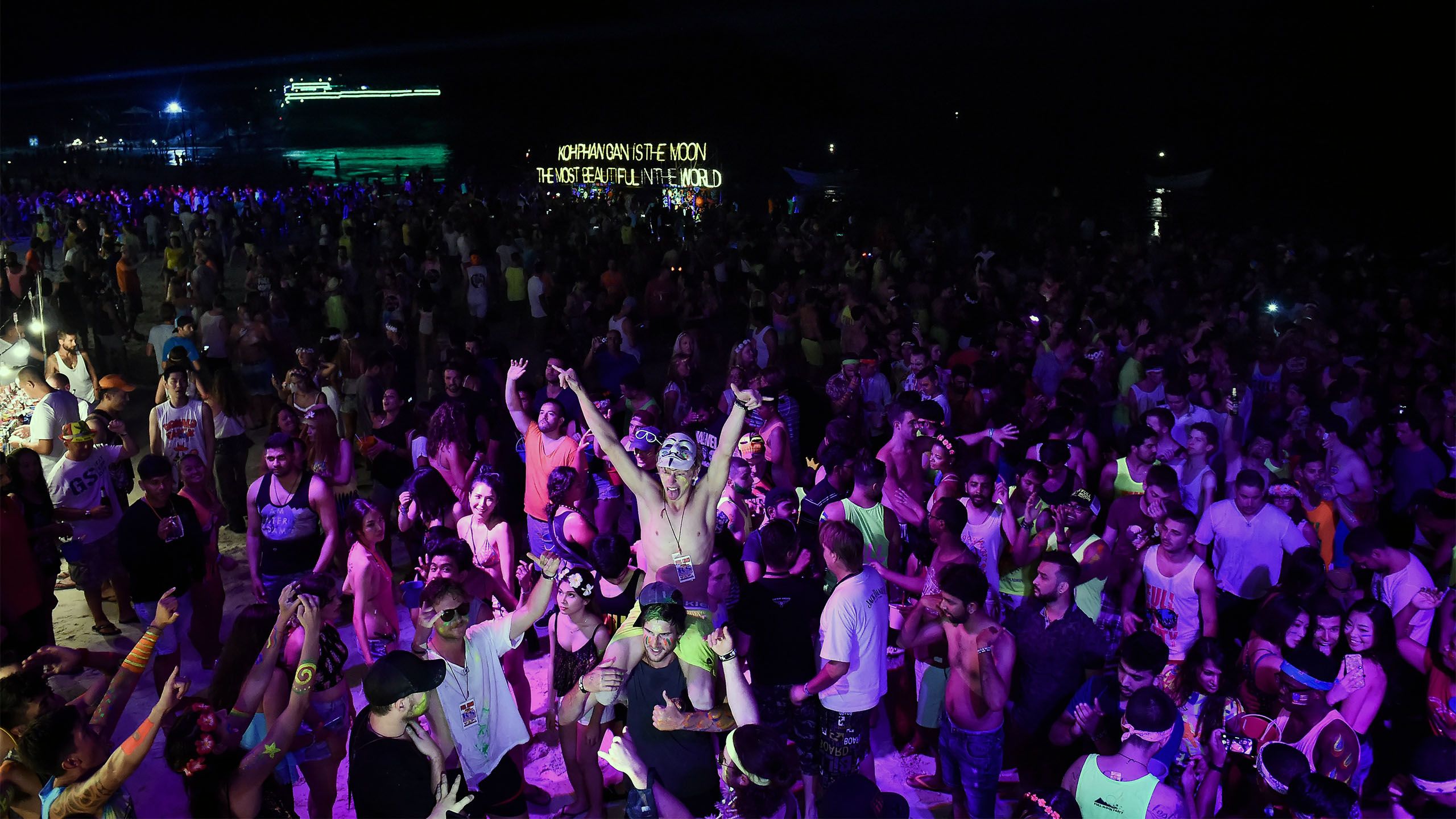 The Full Moon Party on the Thai island of Koh Pha Ngan is the stuff of legend. 

Now Covid-19 has put a stop to it. And some see an opportunity for a different type of tourism. 

Is this the end of backpacking in Thailand?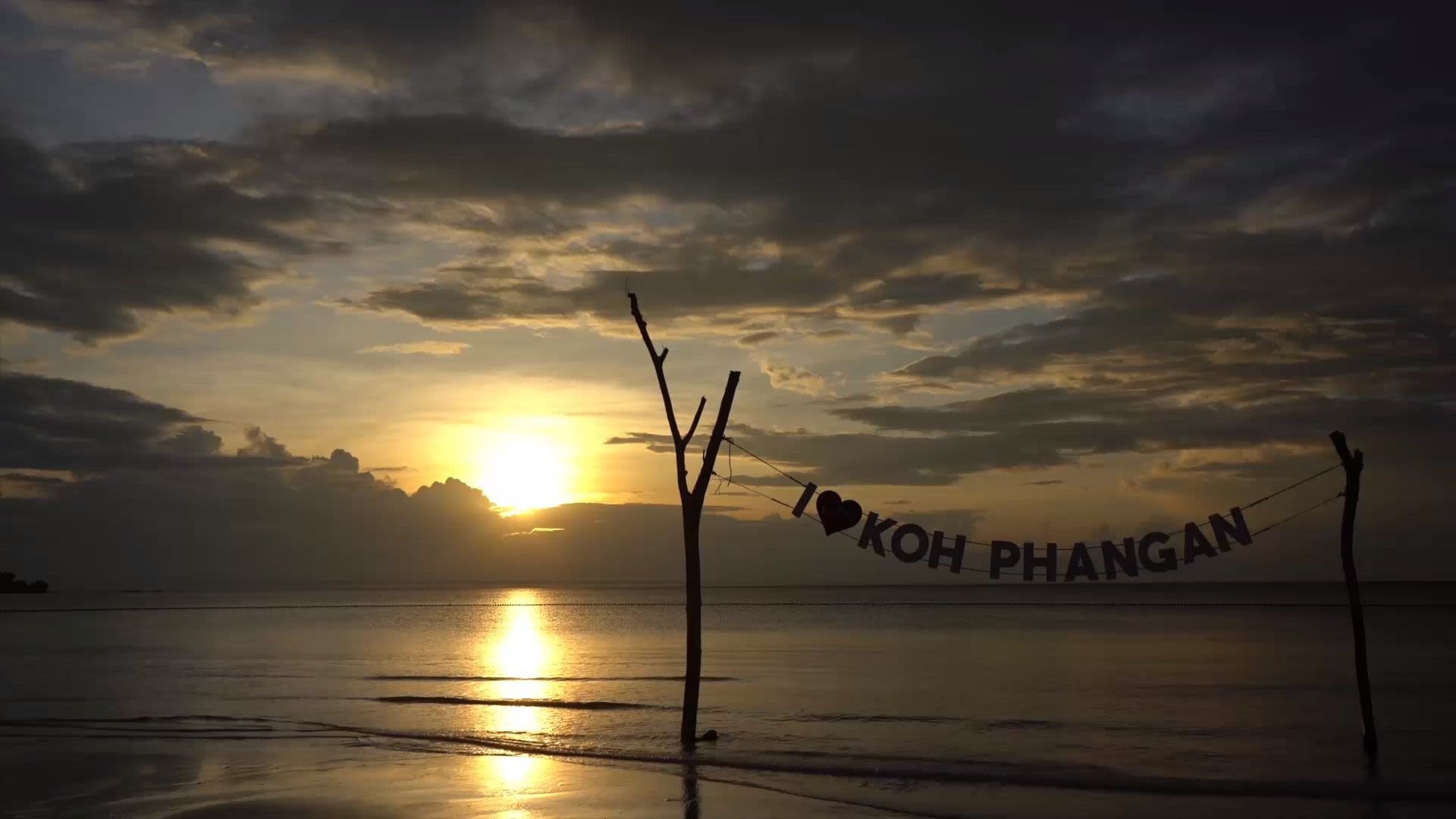 The sun has dipped behind the bars and restaurants that run the length of Haad Rin beach. 
Soon the full moon will rise out of the sea, illuminating the soft, almost pure white sand. 
Staff at the bars, most of them Burmese migrants, lay out chairs and tables on the beach, to the pulsing beat of half a dozen sound systems. 
Only a handful of customers come to eat and drink. It's a peaceful, but cheerless scene.
Just six months ago there would have been thousands of revellers here, drawn from all over the globe to one of the world's most famous parties.  
The Full Moon Party grew from just a few travellers who, around 30 years ago, gravitated to the island in search of quieter beaches, into something more akin to a night out on the party island of Ibiza - DJs the length of the beach, buckets of cocktails; more than 30,000 tourists at peak times like New Year.
Guidebooks such as The Lonely Planet had begun to recommend that travellers wanting to explore the island's natural beauty should look beyond the Full Moon gatherings and avoid peak party periods. 
In March the local authorities ordered the parties to stop. 
---
There are plenty of legends about the origins of the Full Moon Party. 
By some accounts, it was started by a group of travellers disillusioned with rapid modernisation on the larger island of Koh Samui. The story goes that they took a boat across to Koh Pha Ngan in 1988, with just a crate of beer and substantial supplies of magic mushrooms - though some versions suggest there were earlier gatherings. There was no electricity on the island then, and the travellers danced the night away in the light of the full moon. It was a quest for an untouched tropical retreat which would later be immortalised in Alex Garland's best-selling novel, The Beach.
According to another account, the very first party was held at Paradise Bungalows owned by Sutti Kursakul at the southern end of the beach, also in 1988.
Ellie Housego, from Milton Keynes in the UK, is staying on Haad Rin and is a big fan of the Full Moon Party - she went to three with her sister Amy last year.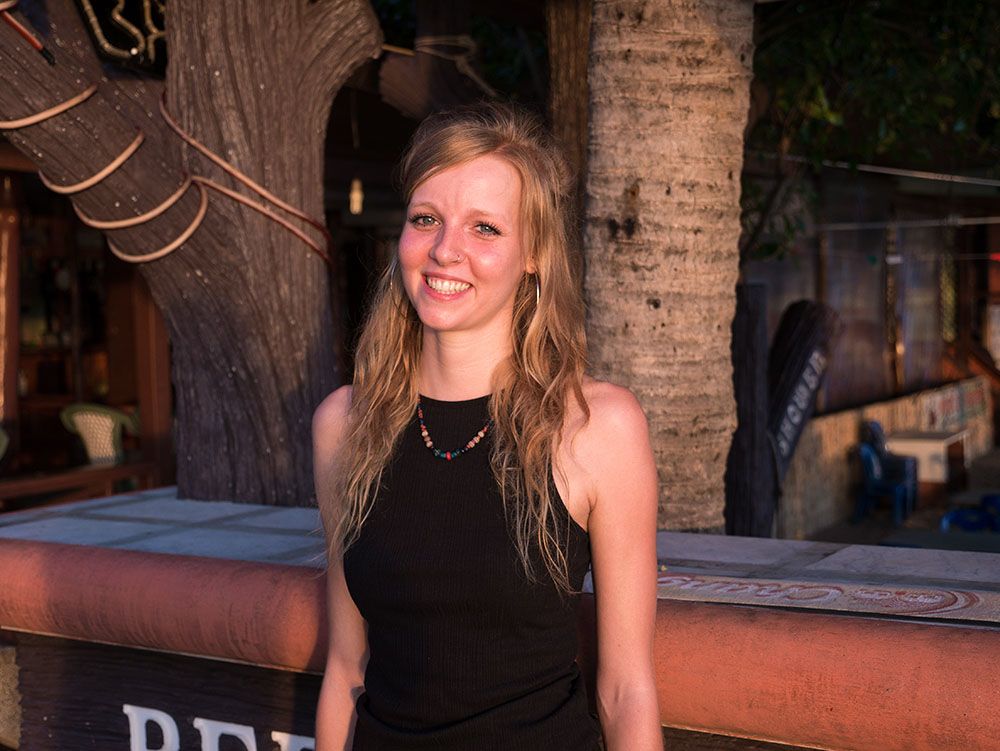 "It's a must-do experience for backpackers… especially at New Year. Everyone's dancing, everyone's going crazy, everyone's drinking, and then the fireworks start, and everyone just stops to look at them…  I loved it..." says the 25-year-old. 
"If you're with friends, you can have the best time… especially if you're still on the beach at six in the morning, and the sun comes up – it's magical."
And it plays an important economic role on the island too.
It attracts more than half of the more than one million visitors who come to Koh Pha Ngan every year. It supports thousands of jobs and small businesses, from hotel staff to the notorious alcohol bucket stalls. 
But it has a darker side. 
The profits from selling drugs and alcohol have attracted criminal gangs, with violence occasionally spilling over to the party. In January 2013, 22 year-old British man Stephen Ashton was killed by a stray bullet fired during a gang dispute. Deaths from drowning are not uncommon, and the British Foreign Office travel advice warns women to be aware of the risk of sexual assault.
Even though these incidents have been rare, the spectacle of thousands of party-goers, some roaring drunk, and the unsightly rubbish left behind, has always jarred with the image of an unspoiled tropical idyll projected by Thailand's tourist authorities and many residents.
Mark Panya Wienands, who runs Seaview Sunrise resort at the quieter northern end of the beach, has had second thoughts about the parties. 
He admits they have been good for business but says they had extended to last five days at a stretch, changing the atmosphere on the beach.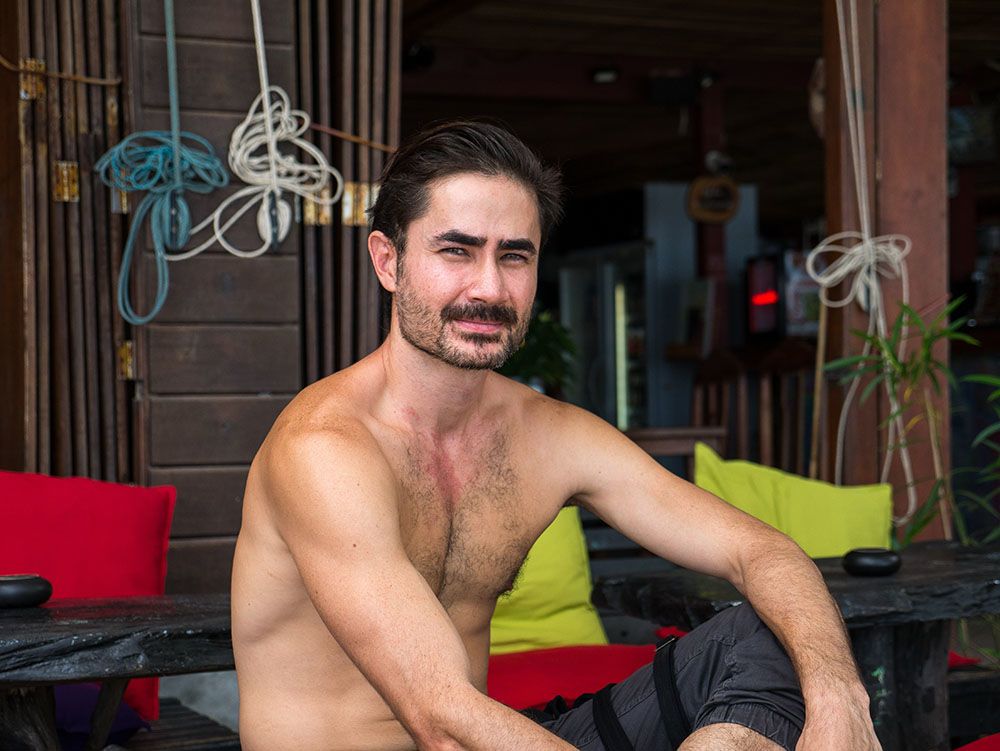 "People came just to experience the party, and not the community, the nature, and other things the island has to offer." 
Writing on his resort's website, he goes further.
"It looks like Full Moon Party will be dead forever anyway and we hope it stays dead. Full Moon Party is the saddest thing that ever happened to Haad Rin and it brought in nothing but destruction."
He is optimistic that an end to the party could herald a change on the island.
"Covid has really delivered a reset button," he tells me. "At some point the Full Moon Party was going to fail anyway, and it just so happens that Covid pushed that reset button hard. A lot of people are going to suffer, but this is a sort of watershed for a change, not just for Haad Rin but for the entire island."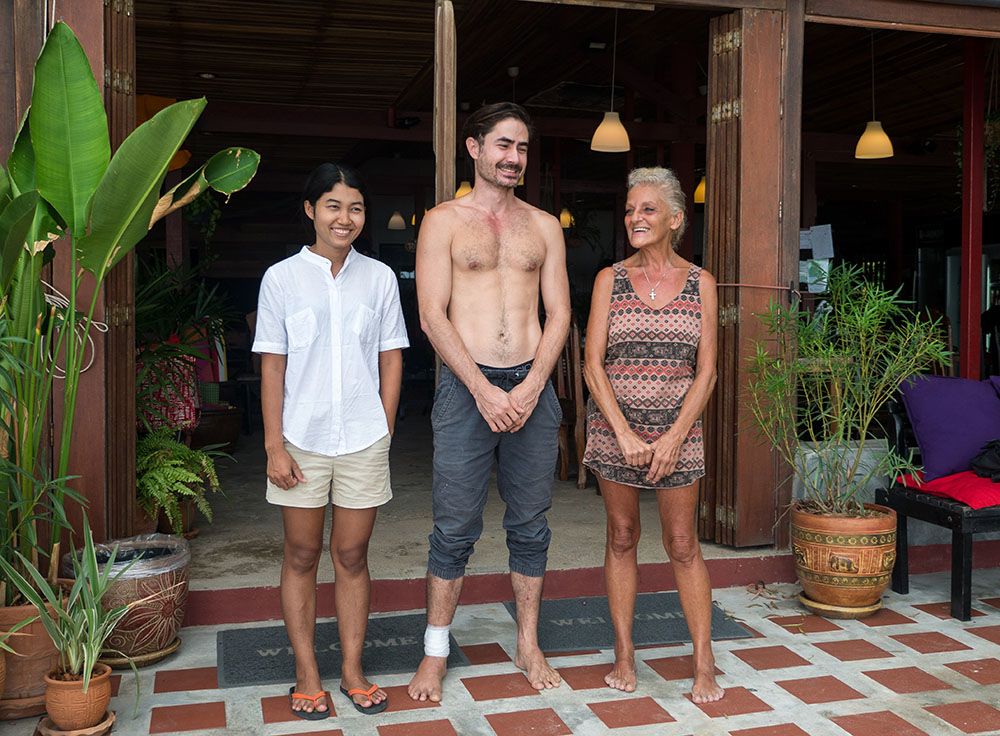 Mark has made his choice. From now on, he says, he will focus on long-staying guests. He is making much less money, but says he is much happier.
One of the long-stayers at his resort is 66-year-old Christine Booty from Brightlingsea in the UK.
She arrived in March to visit her son Victor, who has been coming to Koh Pha Ngan for the past seven years. She decided to stay on as Covid-19 lockdowns were imposed in the UK and in Thailand, and now she wants to live on the island.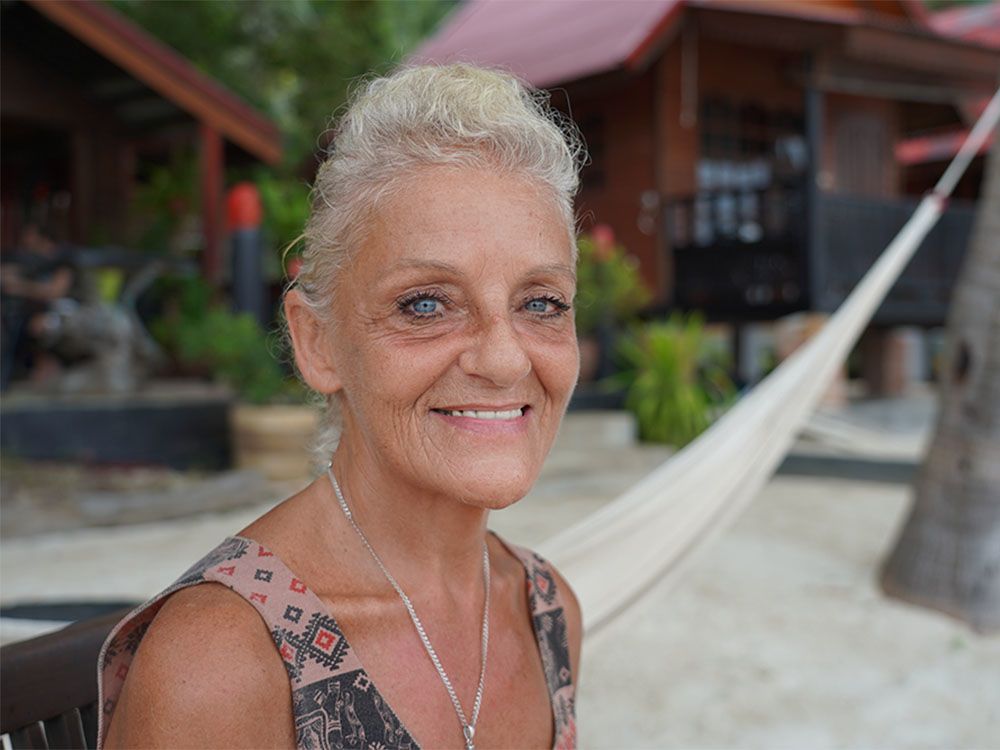 "I have not been to anywhere else in Thailand. I know nothing of the country really. Somehow this place has given me a desire to stay. I feel I have been presented with an opportunity to make a life-changing decision."
And in order to look after guests like Christine, Mark has kept all of his staff.
For Lek Phyo Wai, this has been a lifeline.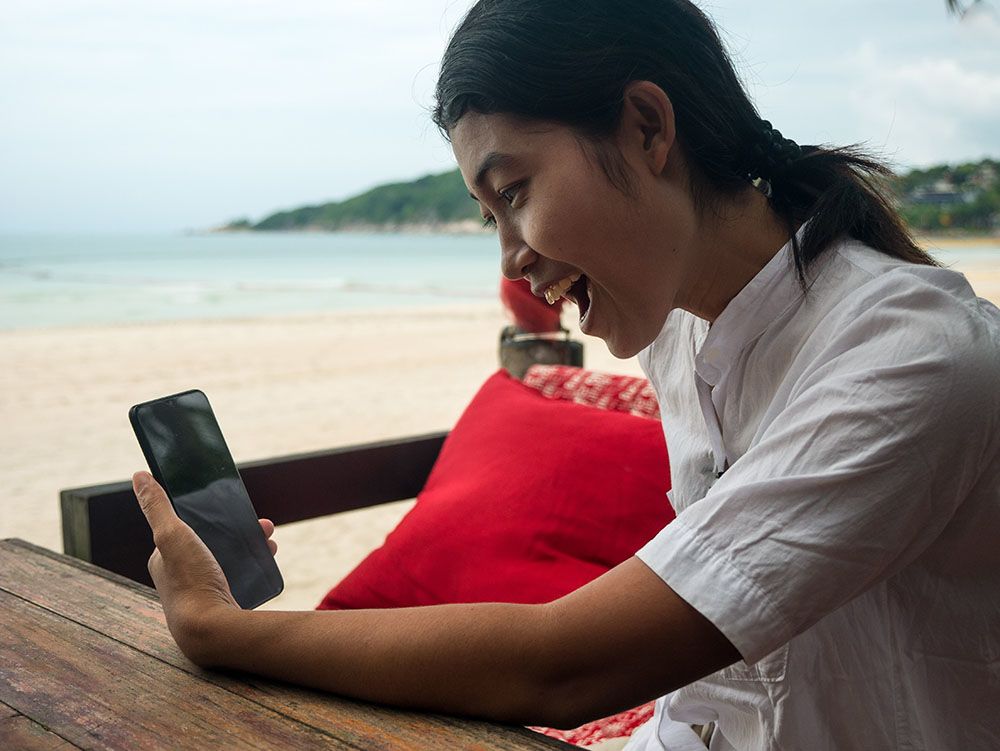 Like most workers in Koh Pha Ngan's resorts and restaurants, Lek, 33, is Burmese. She followed a well-worn path to Thailand in search of work when she was just a teenager. 
She says most of her fellow Burmese workers have now lost their jobs and had to go home. 
"Some tried to find other jobs like construction, but after four to five months, there are barely any left. So most of them have now gone back to Myanmar."
But Lek hopes she will be able to stay on long term, even though it means being separated from her five-year-old daughter - looked after by her mother back home.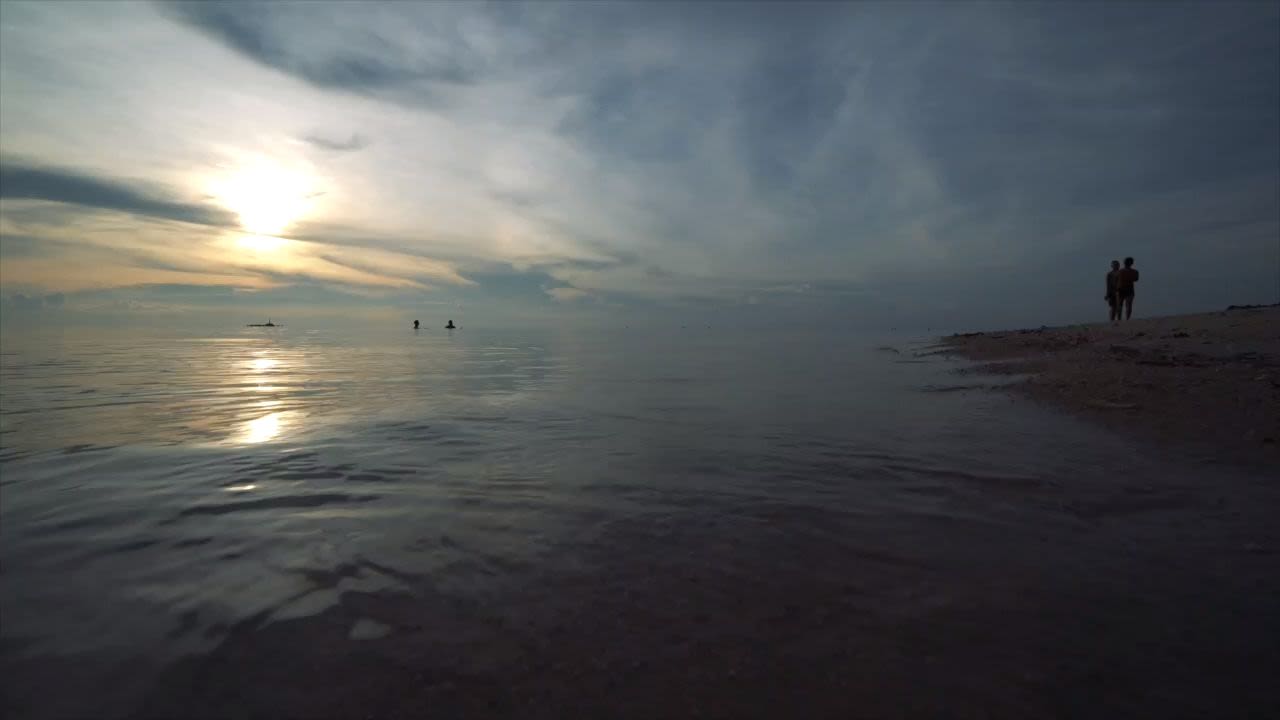 Thailand has taken an unusually hard-line approach to fighting Covid-19, banning nearly all foreigners from entering the country since early April. This strategy has been strikingly successful.
Fewer than 60 people have died from the disease, and for the past four months Thailand has recorded just a handful of new cases. 
But the cost to a country dependent on tourism for as much as 20% of its economy has been high. The World Bank has forecast job losses of more than eight million this year. Thai economists believe the economy will contract by as much as 10%.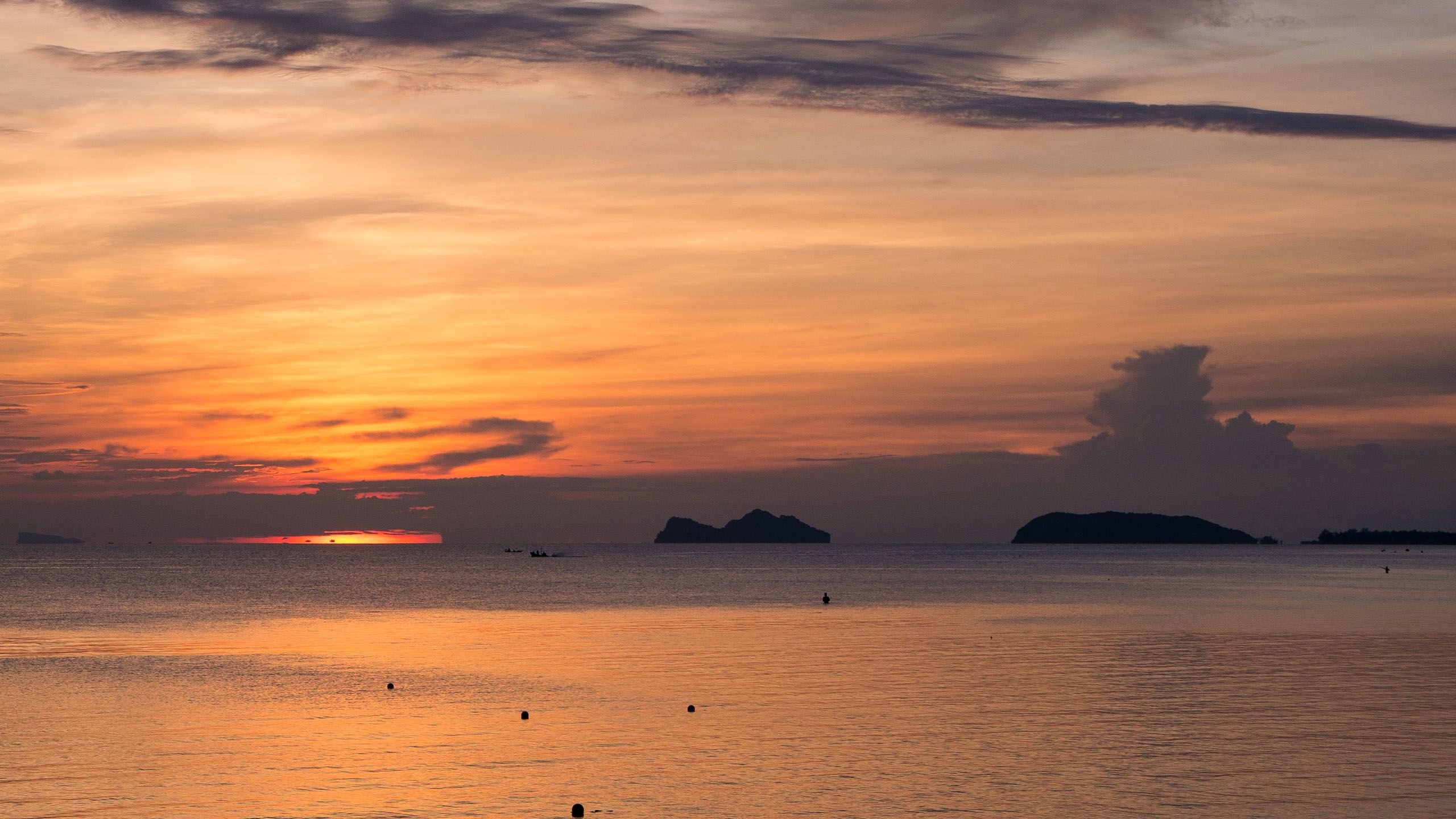 Hoteliers have been pleading with the government to reopen the country to foreign visitors, but it has so far been unwilling to do so, buoyed by polls that suggest much of the Thai public believes keeping Covid-19 out is more important than letting tourists in. 
There are plans to allow very limited numbers of tourists - a maximum of just 1,200 a month on special charter flights and from designated countries, who must be willing to endure at least 14 days in quarantine. But these small numbers will not do much to help.
One plan is to adapt parts of the island of Phuket to be so-called 'immunised communities', which can accommodate foreign visitors in comfort by the beach while they are quarantined, and to ensure any Covid-19 infections are contained on the island.
Even when Thailand does eventually open up further, limited and pricier flights, and likely restrictions on which parts of the country you can visit, will keep the backpackers away. 
Ellie and Amy, the backpacker sisters from Milton Keynes, have only managed to stay on by enrolling in Thai language courses in order to qualify for nine-month education visas. 
Dani Viriyanont, who ran a bar on Haad Rin for a year, says now is the time to change Haad Rin's image.
"The water is beautiful, the beach is clean right now. I would market it to families. Backpackers come for just four days, destroy everything, don't care about the environment. They just want to get drunk, and have a good time. Now we could convert ourselves to eco-friendly travelling. That's the positive side of Covid." 
Bettina Kahlert, a German yoga instructor and spiritual healer who has lived on Koh Pha Ngan for eight years, believes the island's future is probably in the wellness and health industry.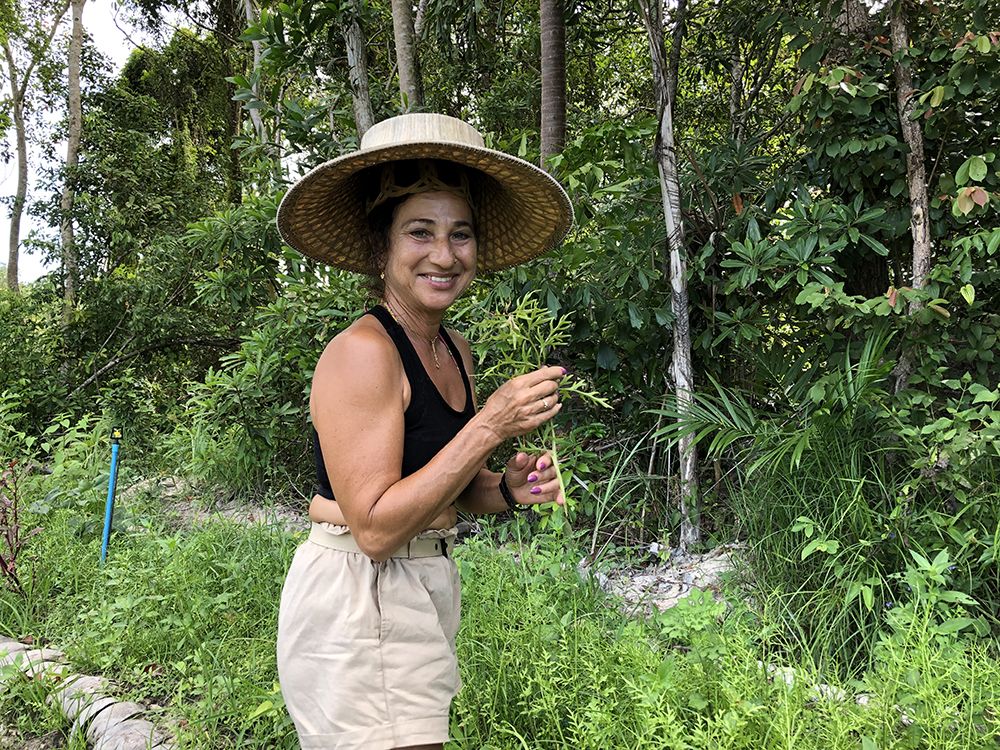 "I think there's a big potential here because it's a small island, but big enough to accommodate that. Yes, there are a lot of crazies on the island – I am one of them. That's what makes it so beautiful.
"I believe that if you can control the number of people coming in, that would work."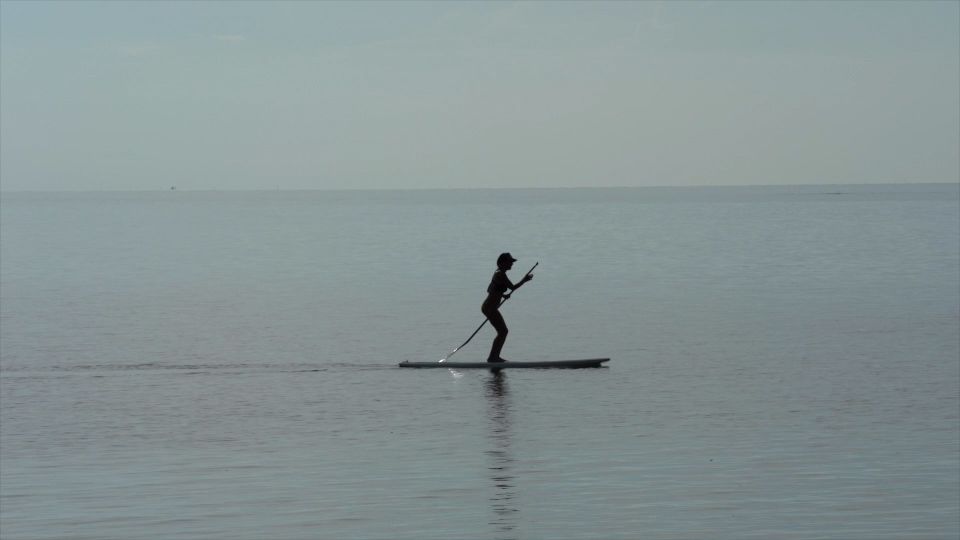 Will the dream of a makeover for Koh Pha Ngan succeed?
The Thai government is saying all the right things about making tourism more sustainable when they rebuild after Covid-19. Last year the Tourism Authority of Thailand (TAT) celebrated bringing in nearly 40 million foreign visitors, quadruple the number 20 years ago. 
Now the TAT says Thailand should never go back to 40 million a year. They too are talking about upmarket alternatives like medical and eco-tourism. There is no talk of bringing back the backpackers.
For 60 years Thailand has allowed tourist development to spread almost uncontrolled across the country. It was a spectacular success - one emulated by many other countries - but it came at huge cost to the natural environment, with the sheer weight of numbers of visitors threatening to overwhelm the sights they had come to see. 
Turning its back on this model of tourism would be a huge step for Thailand.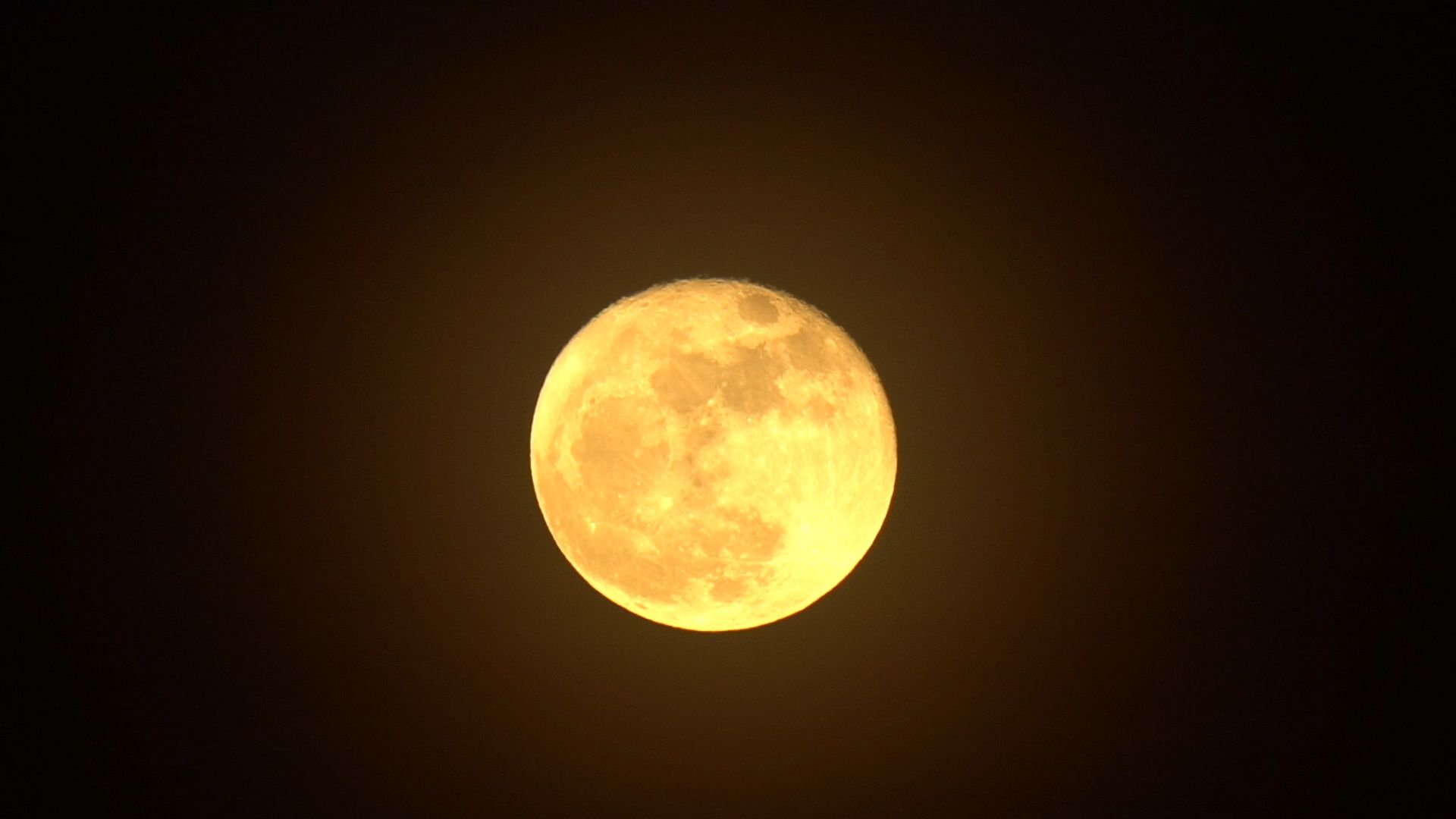 ---
Credits
Writer: Jonathan Head
Editor: Sarah Buckley
Field Producers: Miho Tanaka and Thanyarat Doksone
Graphics: Sana Jasemi, Tom Housden
Videos and photography: Daniel Bull
Additional images: Noom Coral, Getty Photos
Online Producer: James Percy
Published: October 2020
---