How the Tamara Ecclestone diamonds case was cracked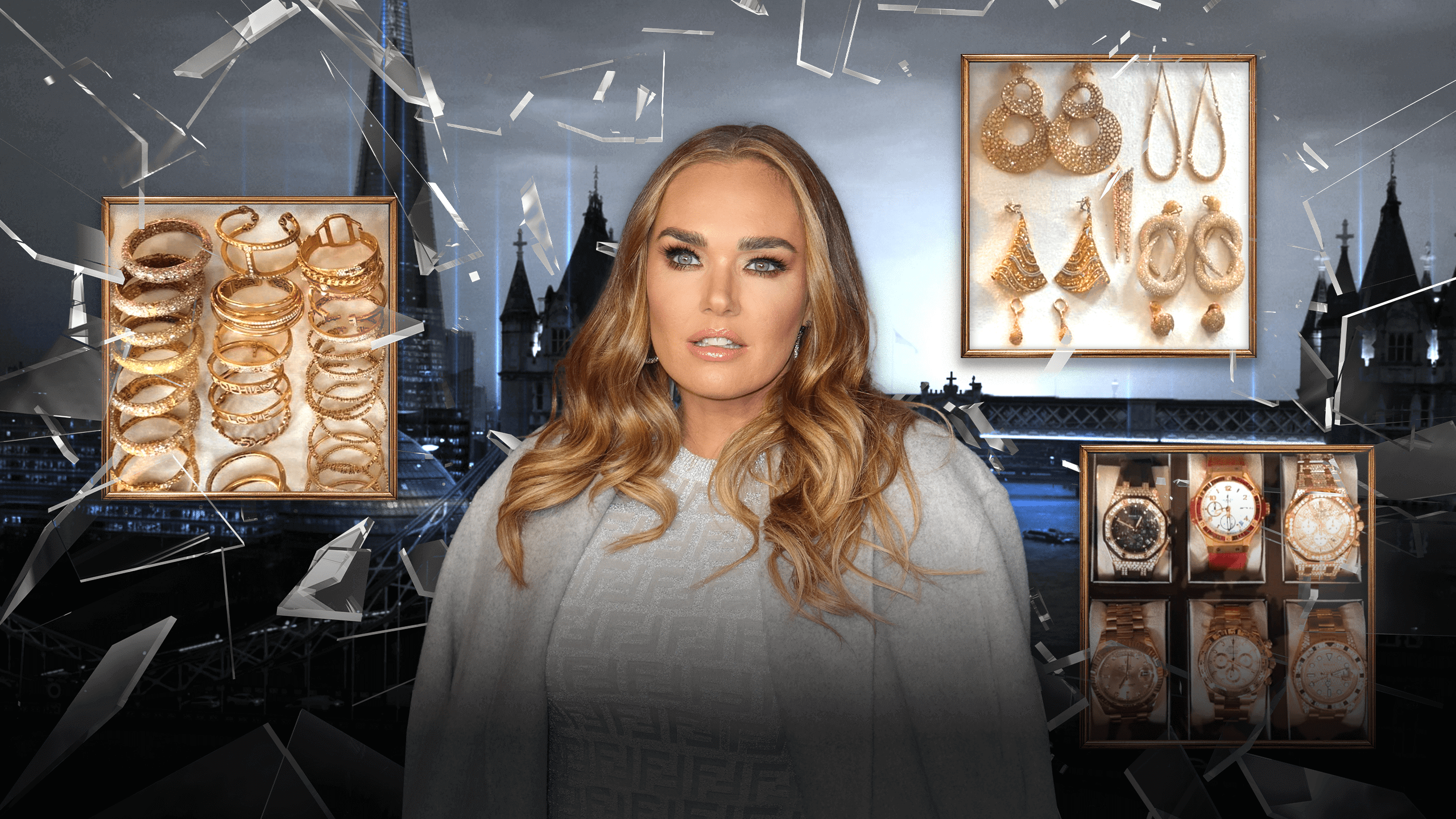 By Thomas Mackintosh
One wet afternoon in January 2020, Det Con Thomas Grimshaw walked into a budget hotel off a nondescript street in south-east London, with a hunch that it might help him crack a major case.
Det Con Grimshaw asked the receptionist about guests who had stayed there in mid-December. She told him about a group she remembered vividly – one of them had sent her colleague inappropriate messages on the hotel's out-of-hours iPhone, including a "dick pic". They saved his number as "Weirdo".
It was the breakthrough that Det Con Grimshaw was looking for. Finding that phone number helped police identify their first suspect in the biggest domestic burglary in English legal history.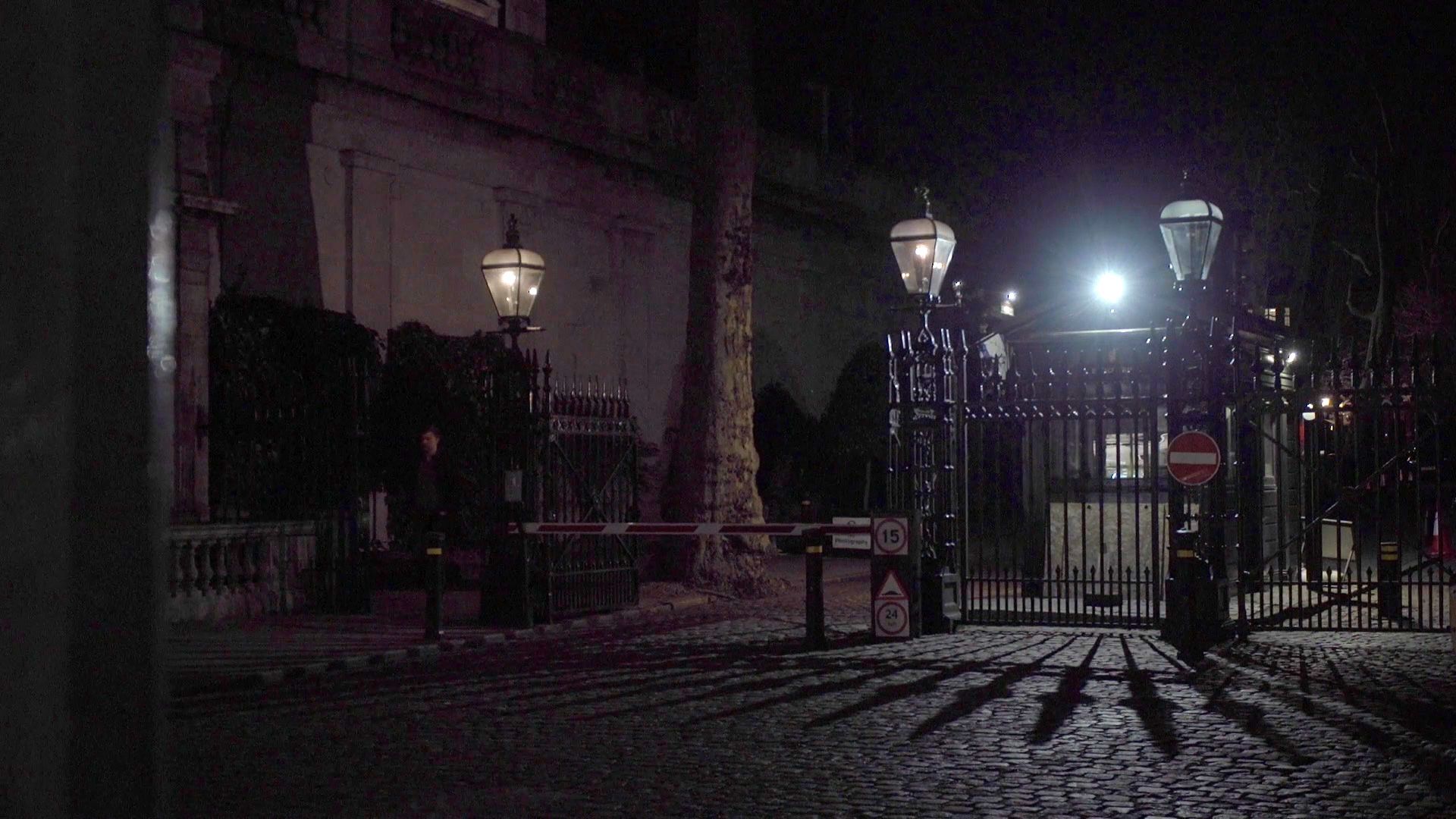 It was less than two weeks to Christmas 2019 when Tamara Ecclestone, her husband Jay Rutland and daughter Sophia jetted off to Lapland. The daughter of former Formula 1 supremo Bernie Ecclestone had posted a picture before her departure on Instagram.
That night, a gang of thieves would make off from her home in west London's Kensington Palace Gardens - dubbed "billionaire's row" - with more than £25m worth of cash and jewellery including diamonds and watches.

A security guard at the property discovered three unmasked intruders just after 23:00. They were inside Ecclestone's dressing room, known as the vault - its six-inch reinforced steel door was not locked.

Who Stole Tamara Ecclestone's Diamonds?
Who is really behind Britain's biggest ever burglary? The police, the victims and even the suspects talk for the first time about the £26m series of raids on celebrity homes.
Watch now on BBC iPlayer (UK Only)

The intruders fled past him, scattering tinsel and Christmas decorations in their wake. One threw a fire extinguisher as they escaped through a small window with their multimillion-pound haul.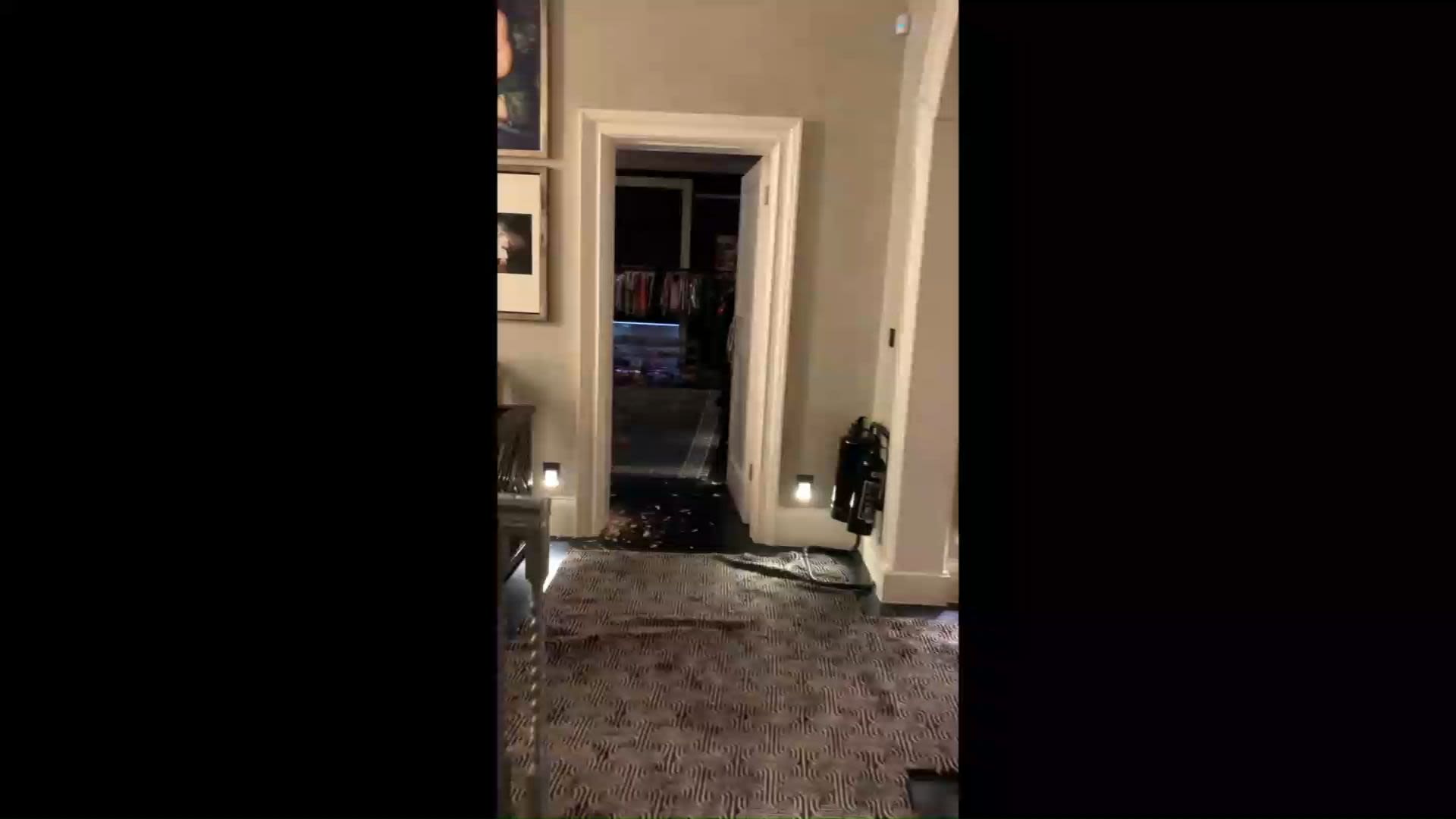 The investigation was named Operation Oakland by specialist Flying Squad detectives. At first, they didn't have much to go on.
Two burner phones and a screwdriver were found in one of the mansion's rooms.
There was also grainy CCTV footage of the burglars strolling across Ecclestone's back garden before the raid, and then afterwards sprinting behind one of the property's more distinctive features - the world's largest Wendy house, which according to Hello! magazine had cost £10,000.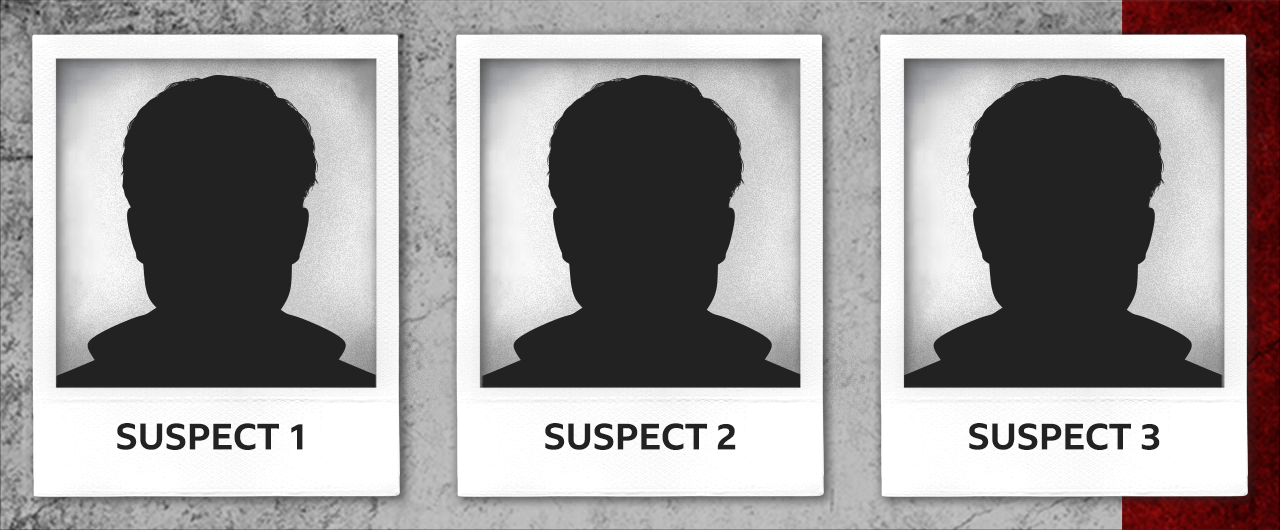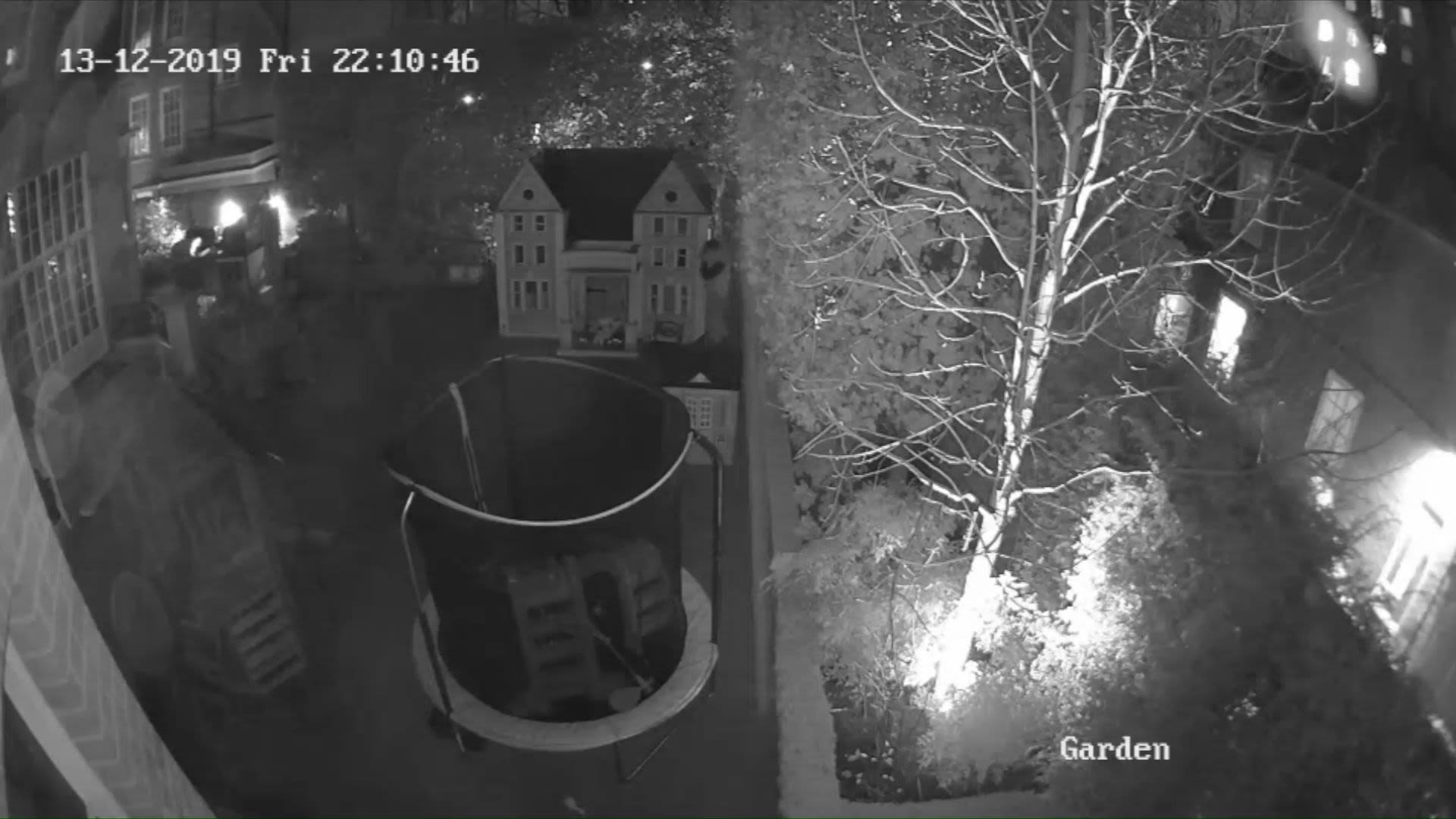 Nearby CCTV picked up three figures getting into a black taxi cab on Kensington Church Road.
Detectives set to work tracking down every black cab that had operated within a mile radius that night – they identified a possible 1,006. Then they began calling cabbies to ask if they remembered picking up three eastern European men.
One cab driver, Terry, told officers that he had – he remembered one of the men had banged on his door before bursting into the cab.
Terry had taken all three to the back of the Hilton Hotel on Park Lane, charging them £16.
CCTV had picked up three men carrying bags - later found to be Ecclestone's and Rutland's - and then getting into another cab.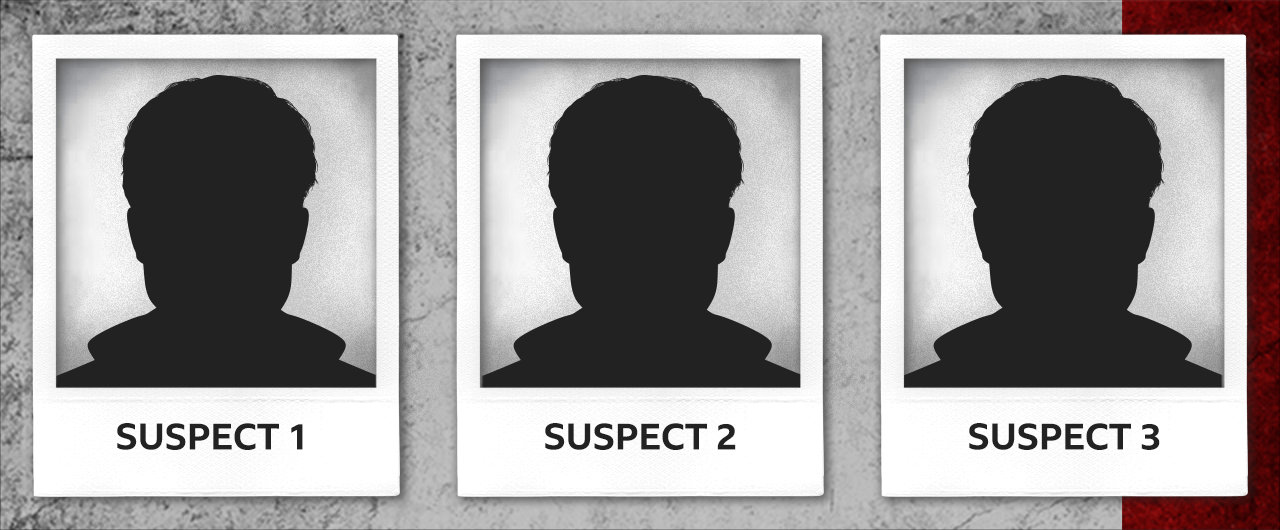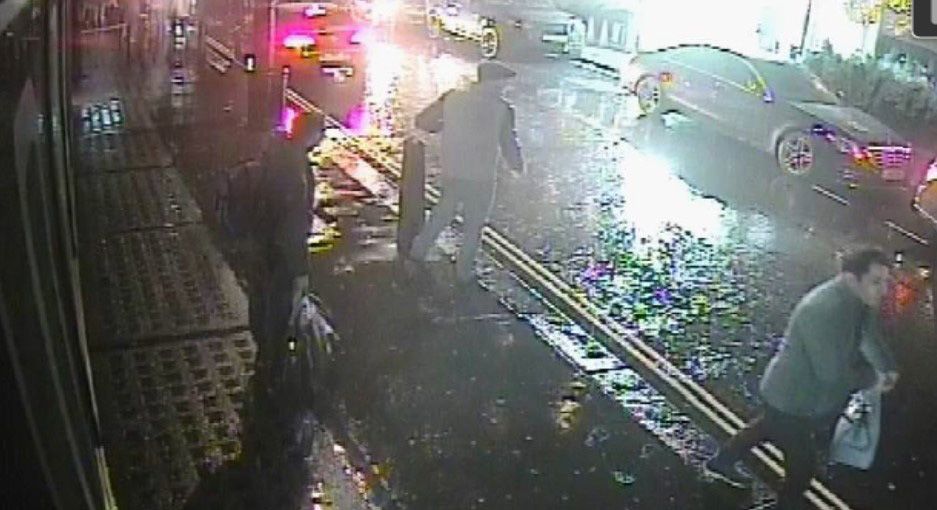 This cab then headed off into the night. Detectives traced the driver, a man named Jimmy, who couldn't remember exactly where he'd dropped his passengers that night - all he knew was that it was somewhere near the border between south-east London and Kent, like Orpington or Petts Wood.
But he remembered a distinctive bridge with arches. This allowed detectives to narrow the search down to the suburb of St Mary Cray and begin a CCTV trawl of the area.
One clip showed figures walking along a small lane just off the High Street.
Opposite a police station stood a budget hotel called TLK Apartments. Det Con Thomas Grimshaw followed his hunch that he should pay it a visit and was told about the dick pic.
"Once I knew this, I felt like we'd identified the right group of people," says Det Con Grimshaw.
The reception staff had taken a photocopy of the sender's photo ID when he had checked in. His name was Jugoslav Jovanovic, a 23-year-old Italian national.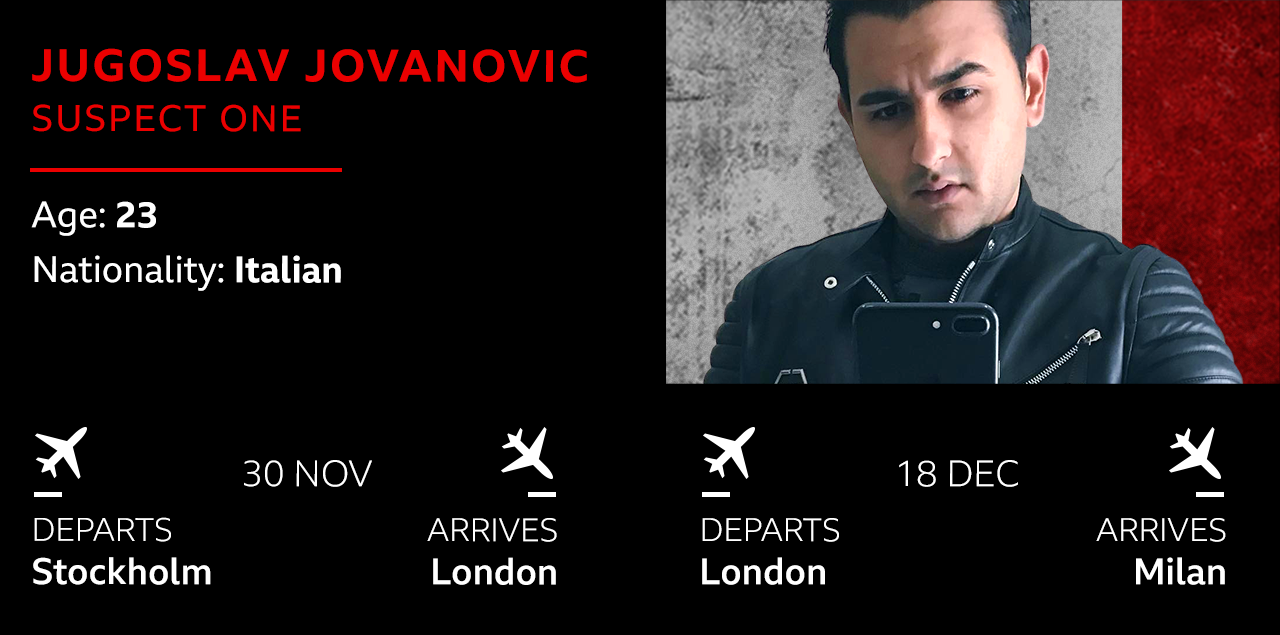 Detectives had their initial suspect. They discovered that Jovanovic entered the UK on 30 November, flying into Stansted on board a Ryanair flight from Stockholm. He checked into the hotel in St Mary Cray that day.
Further checks showed he left London City Airport on 18 December.
More suspects would soon be identified – but first police unearthed evidence that the Ecclestone raid hadn't been the only celebrity heist carried out by the thieves.
A check on the systems revealed there had been another high-end burglary in west London, on 1 December. More than £60,000 worth of luxury watches, cufflinks and bracelets belonging to football manager Frank Lampard and his broadcaster wife Christine had been stolen while the couple were out at Winter Wonderland in Hyde Park.
Doorbell footage of this raid revealed a man similar in appearance to Jovanovic's ID card.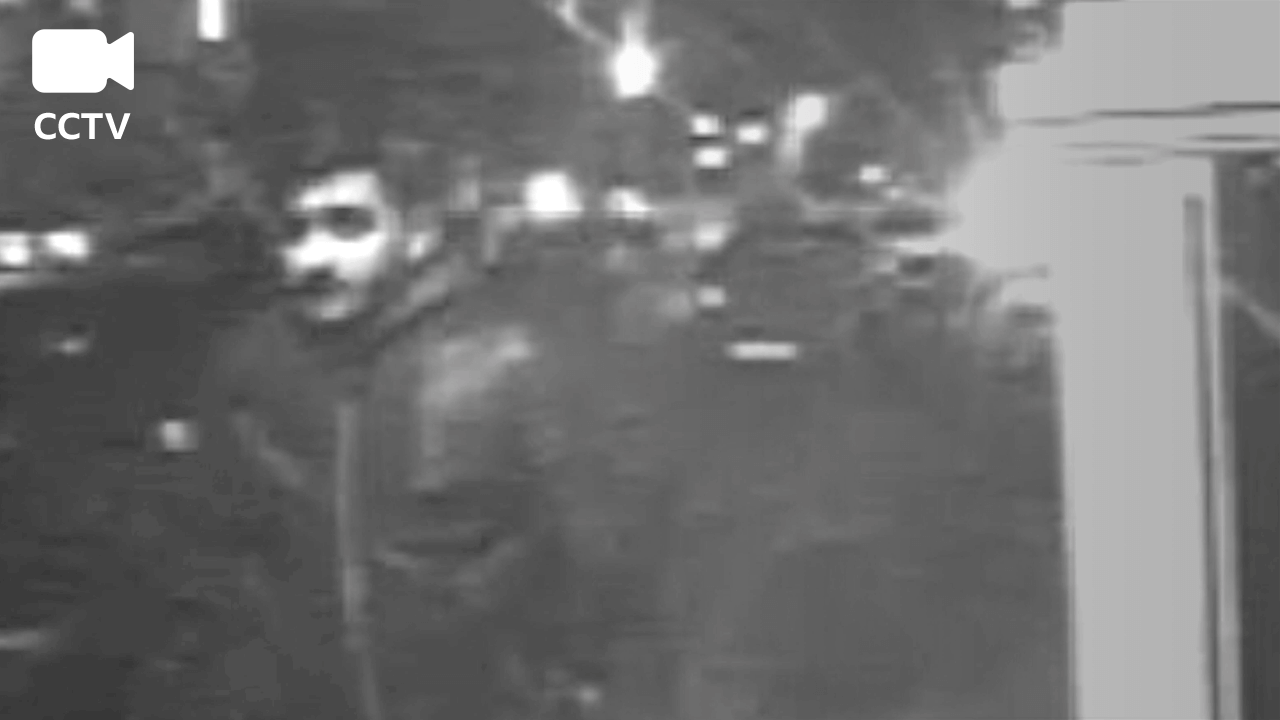 Police knew this burglary was the day after Jovanovic had arrived in the UK. They widened their search – how many high-end burglaries were there in London between 1-18 December? They quickly identified another one in Knightsbridge on 10 December.
More than £1m worth of items were reportedly stolen from the townhouse home of the late Leicester City FC owner Vichai Srivaddhanaprabha. The widely respected chairman and duty-free tycoon died in a helicopter crash in October 2018.
His home had been left untouched since his death and had become a place for prayer and mourning for his family when they visited London. Seven high-value Patek Philippe watches were stolen along with €400,000 (£340,000) in cash. Detectives looked back at the CCTV and saw a familiar face - Jovanovic.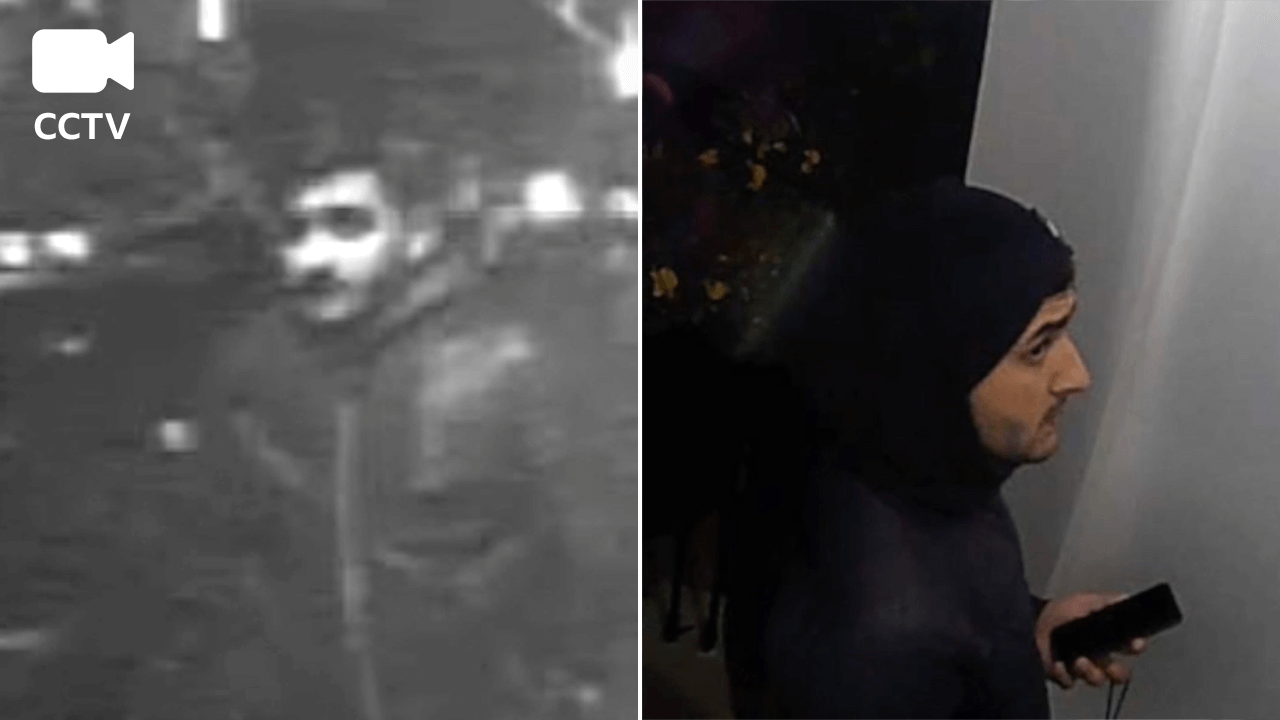 The police's case was split into two parts. They would go on to identify a total of four men who were believed to be the burglars who carried out the raids at the homes of Ecclestone, Lampard and Srivaddhanaprabha.
They would also identify four others who were alleged to have been the "support cast" to the burglars. Police said this involved booking Ubers, hotels, flights, driving around – logistics. Those accused of being in the alleged "support cast" denied knowing what the burglars were up to.
When Jovanovic entered the UK on 30 November, he did so with Daniel Vukovic, a 39-year-old Croatian national. Both men - identified by police as two of the burglars - checked into the hotel in St Mary Cray that day.
On the 18 December, both men left the country - Jovanovic to Milan, Vukovic to Belgrade from Heathrow. He was with a woman called Maria Mester.

Mester has a son, Emil Bogdan Savastru, who had flown into London from Tokyo on 12 December and left in early January for Milan.
Mester and Savastru were alleged to have been part of the "support cast" along with two other men - Romanian nationals Alexandru Stan and Sorin Marcovici.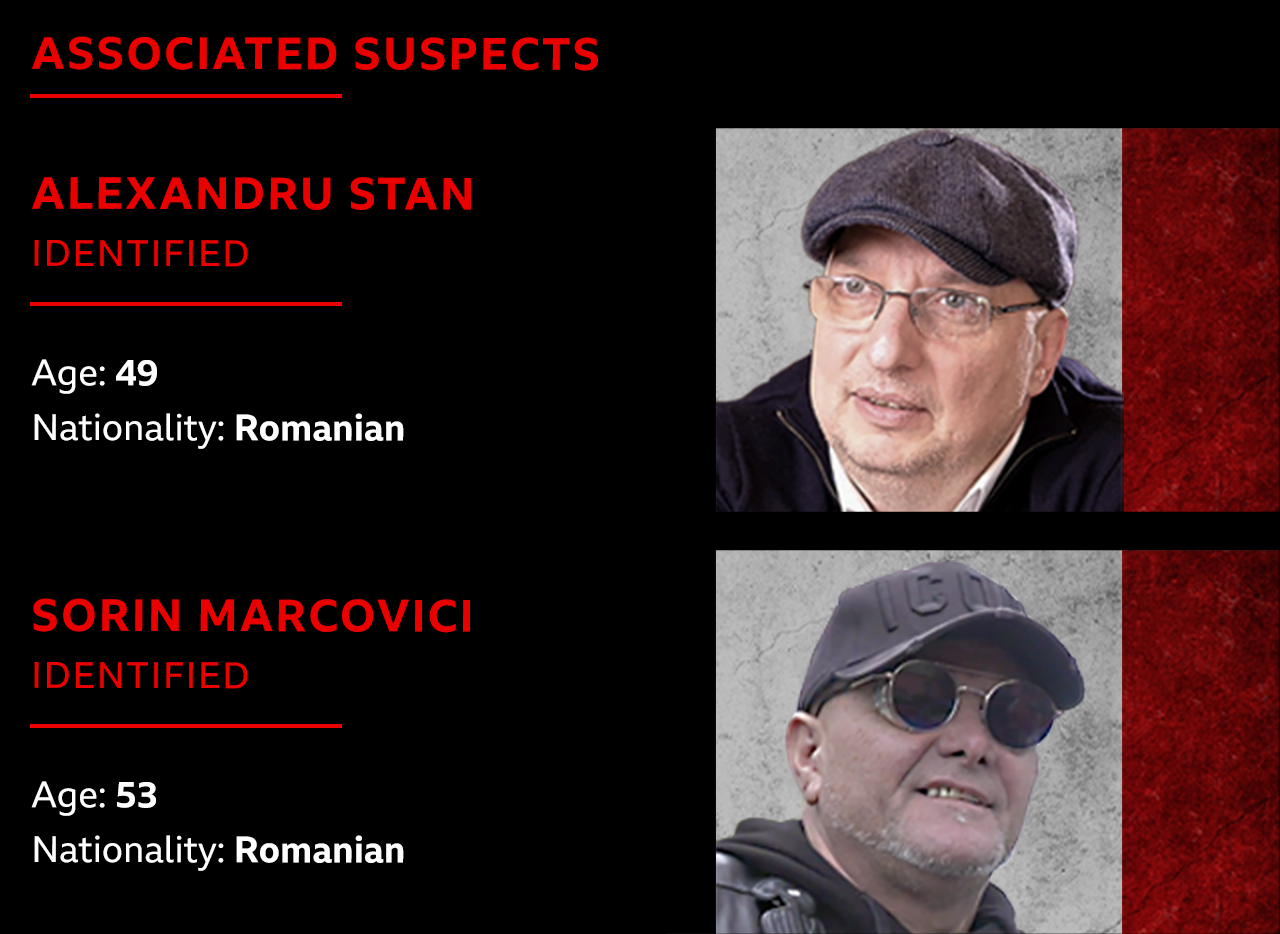 Stan lived in Harrow, where Jovanovic and Vukovic went after raiding Lampard's house.
The pair had triggered a silent alarm there and fled the scene when they heard police sirens. They hopped over a back fence, cutting themselves on some broken glass in the process. Stan - who in court later insisted he didn't know what they had been up to - gave the men a change of clothes and booked a cab for them to get back to Orpington.
Marcovici - who would tell a court that he had no idea what the burglars were up to - appeared to have popped down to south-east London to drive the group around the Old Church Street area of Chelsea, Knightsbridge and Kensington Palace Gardens as the burglars carried out their reconnaissance.
It was clear, too, that the burglars had used public transport and black cabs to get around London, blending in as ordinary people or tourists.
Over 14 days, cell site data pinpointed them in Golders Green, London Bridge, New Bond Street, Chelsea, Fulham and Orpington.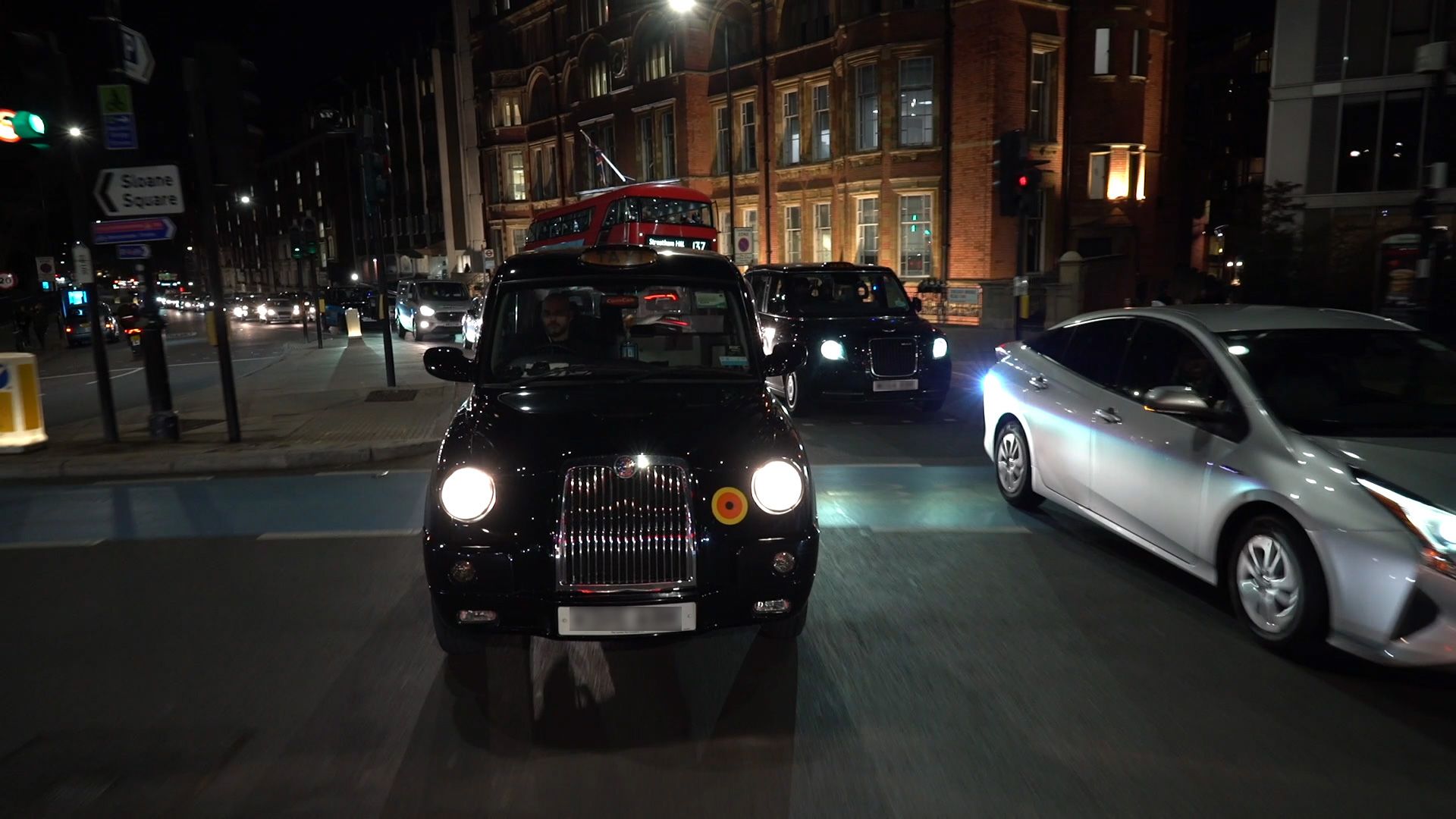 Detectives got another big break when they were able to identify some of the men through their use of a Southeastern train from St Mary Cray hours before burglary.
CCTV showed Jovanovic boarding a northbound train with some men. London Victoria - the end of the line - became a place of interest, so officers began looking through the station's CCTV.
Jovanovic and a man were spotted getting off a train. Later, detectives would discover this man to be Vukovic. A short time afterwards, the pair were seen clutching cups of coffee as they left the station with two further unidentified men.
Who were these men, the police wondered? In order to learn more about them, they started tracking down the place they had bought the coffees.
CCTV found them in the station's branch of Patisserie Valerie. Det Con Grimshaw spotted one of the mystery men swiping some chewing gum from the counter as they made their purchase.
This encounter gave police clear images of the men to circulate via EuroPol.
Station CCTV would throw up another lead. Jovanovic was seen shaking hands with a fifth man and walking across the concourse with him. Police followed this man's movements and realised he had used his bank card to tap out of the ticket barrier. This man would turn out to be Maria Mester's son Emil Bogdan Savastru.
Savastru, they later discovered, had flown into London from Tokyo on 12 December and left in early January for Milan.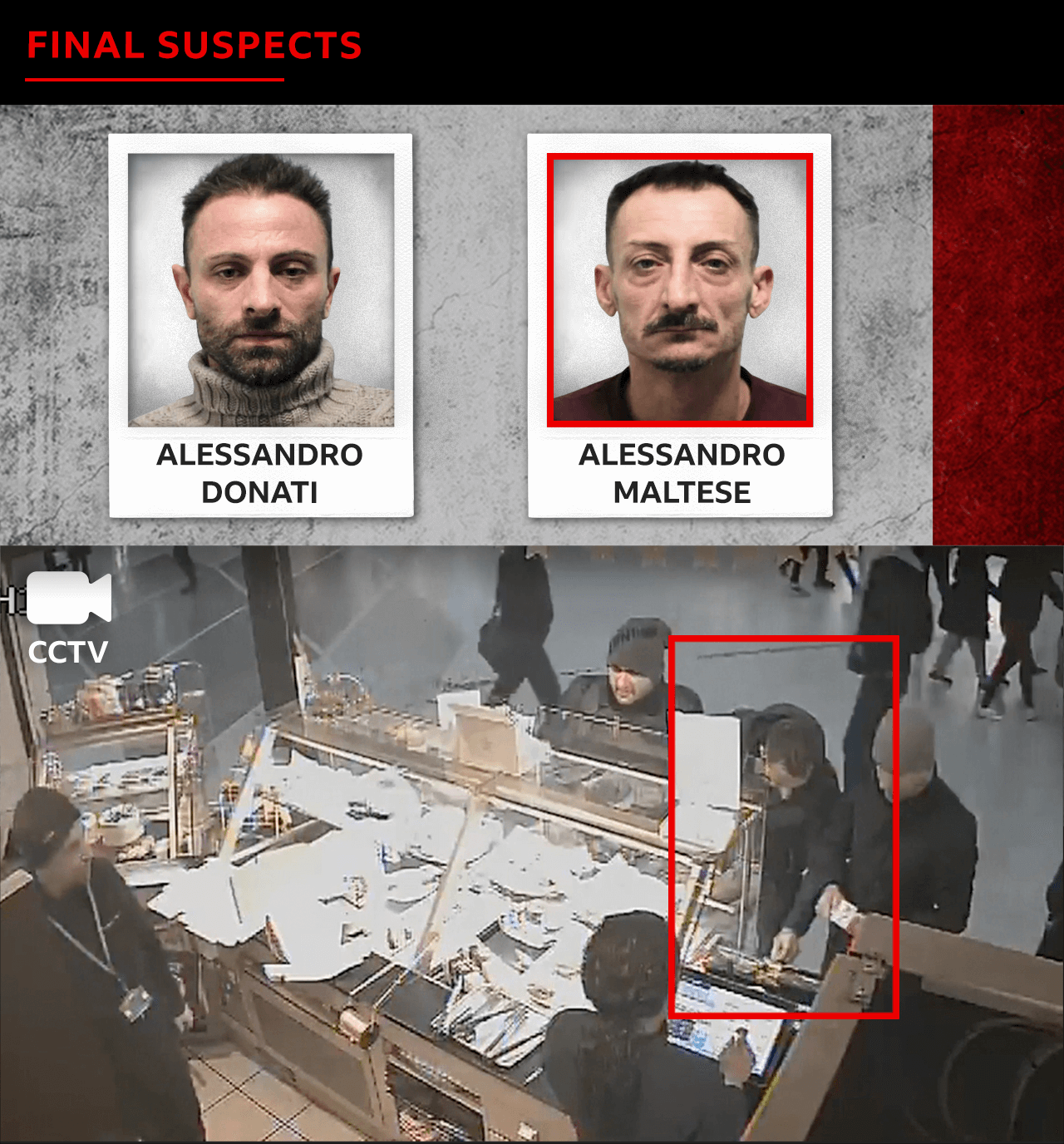 An appeal through EuroPol helped identify the final two suspected burglars: Italian nationals Alessandro Donati and Alessandro Maltese. Data showed the pair had flown into London together on 9 December and left on 16 December on board EasyJet flights.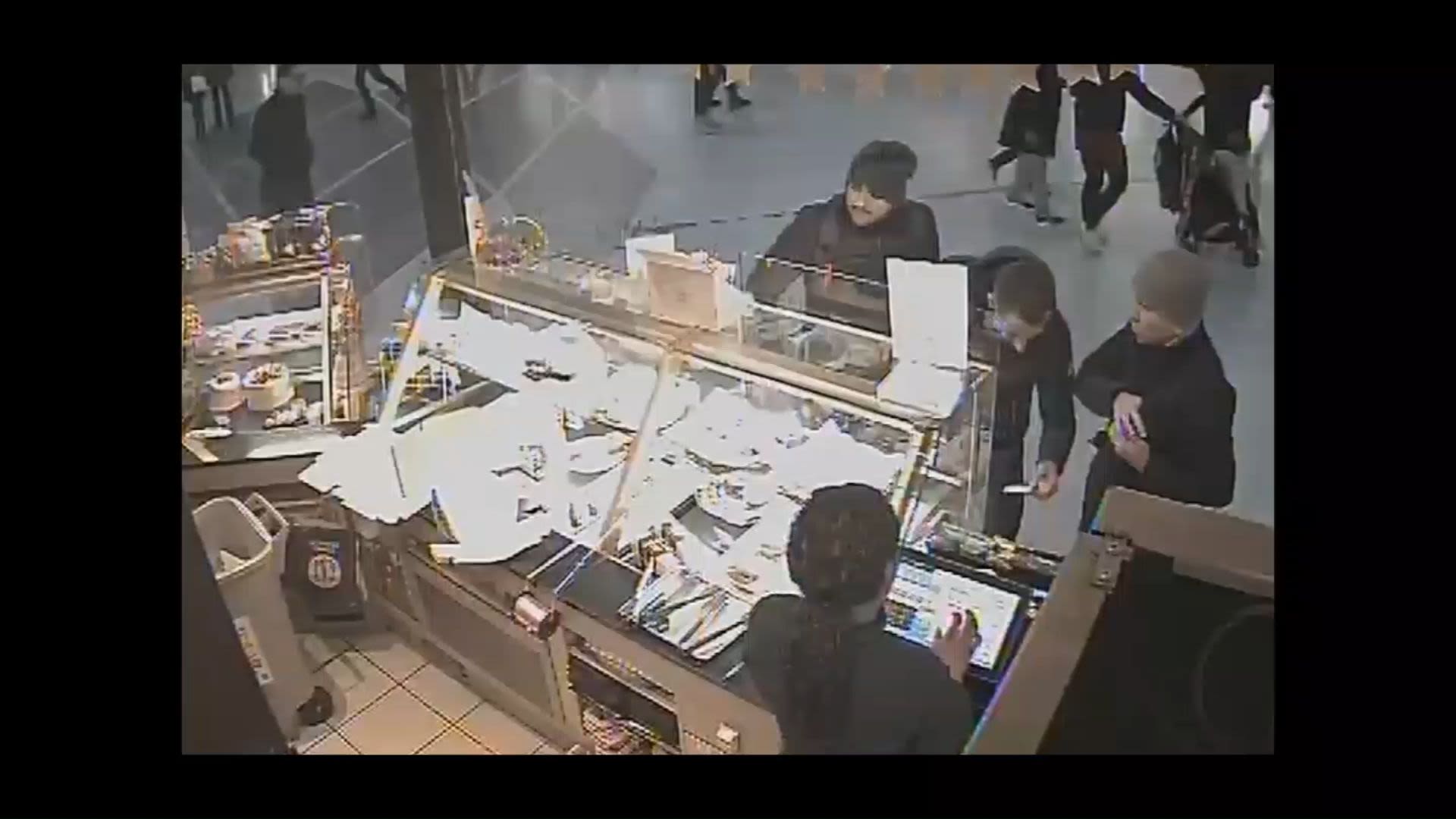 The first person to be arrested was Savastru. The police had watched his movements and knew he had booked a one-way ticket to Tokyo, on 30 January 2020.
On that day he checked in at Heathrow Airport, plain-clothes officers followed him outside the terminal, where he sat down to have a cigarette.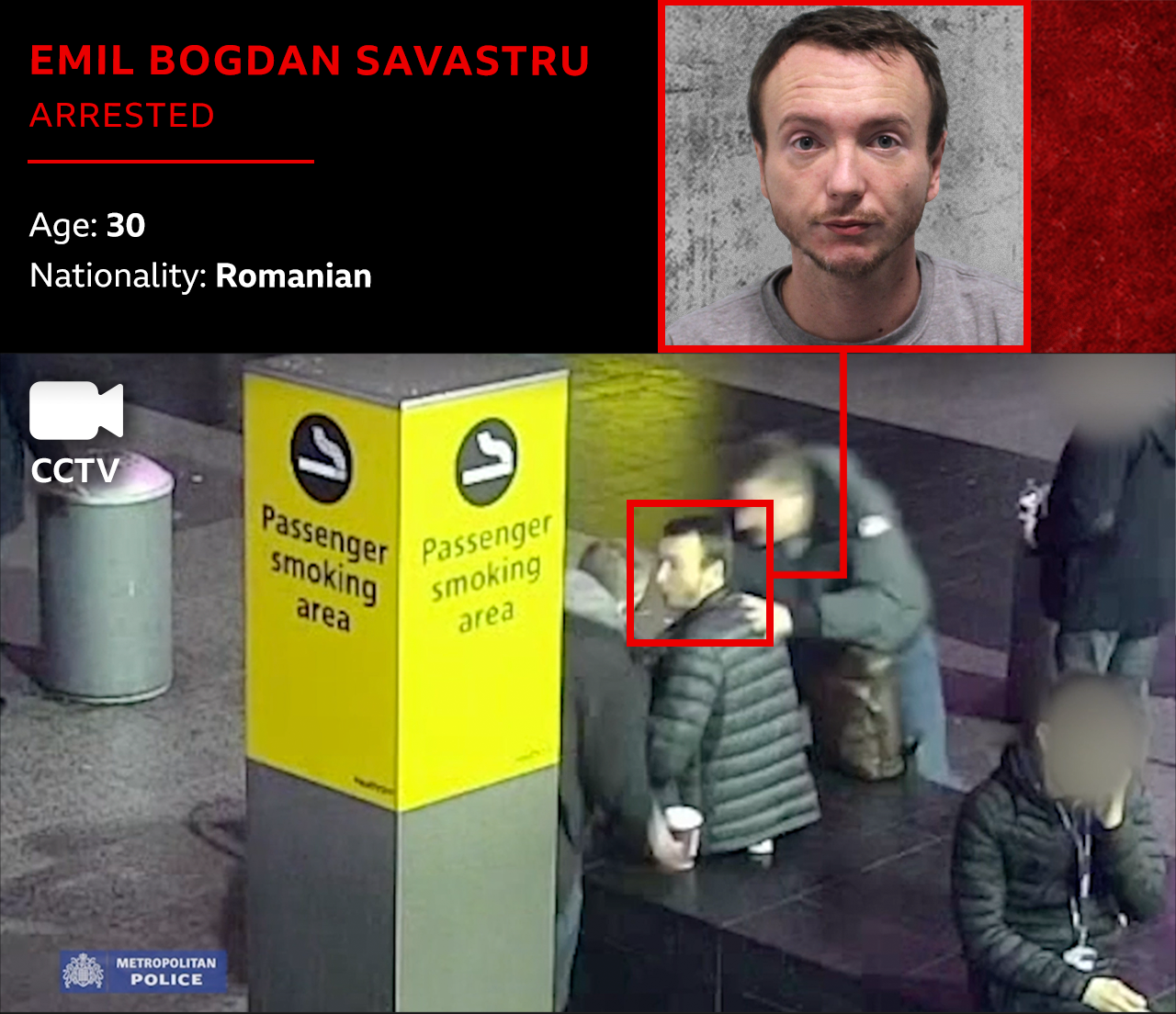 As Savastru sat down, detectives waited for him to open his mobile phone – this would allow them to go through his search history, contacts and bank details. As soon as he did so, they made their move and arrested him, successfully physically seizing his opened phone.
He was carrying a Louis Vuitton bag belonging to Jay Rutland and a Tag Heuer watch belonging to Vichai Srivaddhanaprabha.
He later told a jury that he was under the impression the items had been left for him as a gift. He had no idea they were stolen.
After hearing about her son's arrest, Mester flew back to the UK the following day from Milan. She was immediately arrested at Stansted Airport, while wearing a set of earrings resembling Tamara Ecclestone's. It wasn't possible to be certain they were the exact same earrings but the designer who made them said only three pairs had ever been made and one had been sold to Tamara.
Facebook pictures of Mester showed she had worn a necklace similar to a rare bespoke one bought by Jay Rutland for his wife in Los Angeles.
She would tell a court that the jewellery was a gift and denied knowing they had been stolen.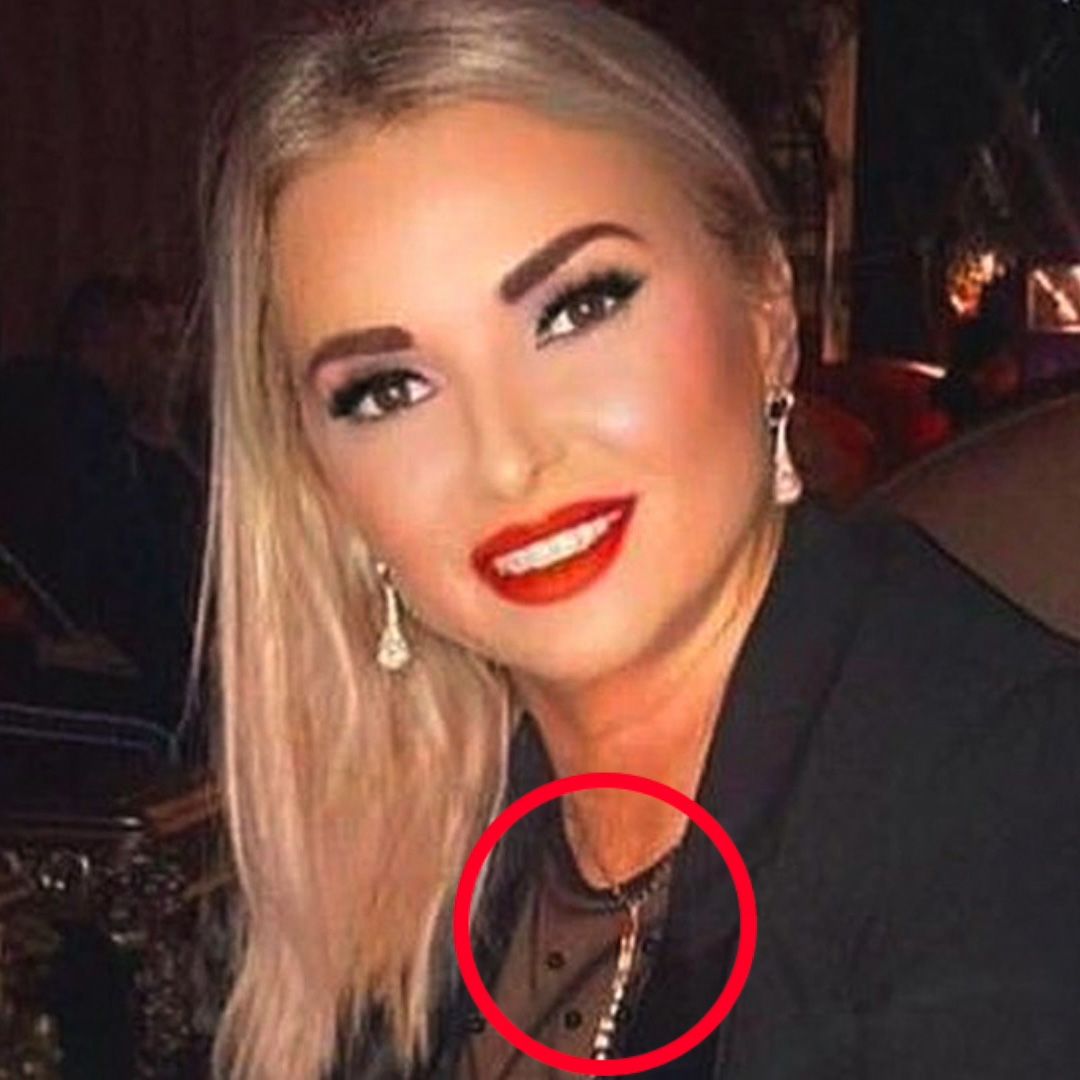 Savastru and Mester were charged and while they were in custody, police continued to find out more about the thieves' time in London.
The day after the raid on Mr Srivaddhanaprabha's home, Jovanovic made a booking for five people at a sushi restaurant near Harrods. The bill for the meal was £760.
They were also pictured on spending sprees in Harrods. On 17 December, four days after Ecclestone's home was burgled, Savastru opened a Harrods Rewards account and spent £580 on Christian Dior cosmetics. His mother splashed out more than £1,000 on Louis Vuitton and Loro Piana menswear, £810 on Hermes goods and £635 on designer shoes.
Jovanovic and Vukovic were also pictured in Harrods – it turned out they had been rejected from buying £8,000 worth of goods because they only wanted to pay in cash.
It also turned out Savastru had used his bank card to pay for an Airbnb in Chelsea, in which Jovanovic, Vukovic, Maltese and Donati lived for a few days after the Ecclestone raid before leaving the country. Savastru had also booked most of the flights on his Starling Bank account.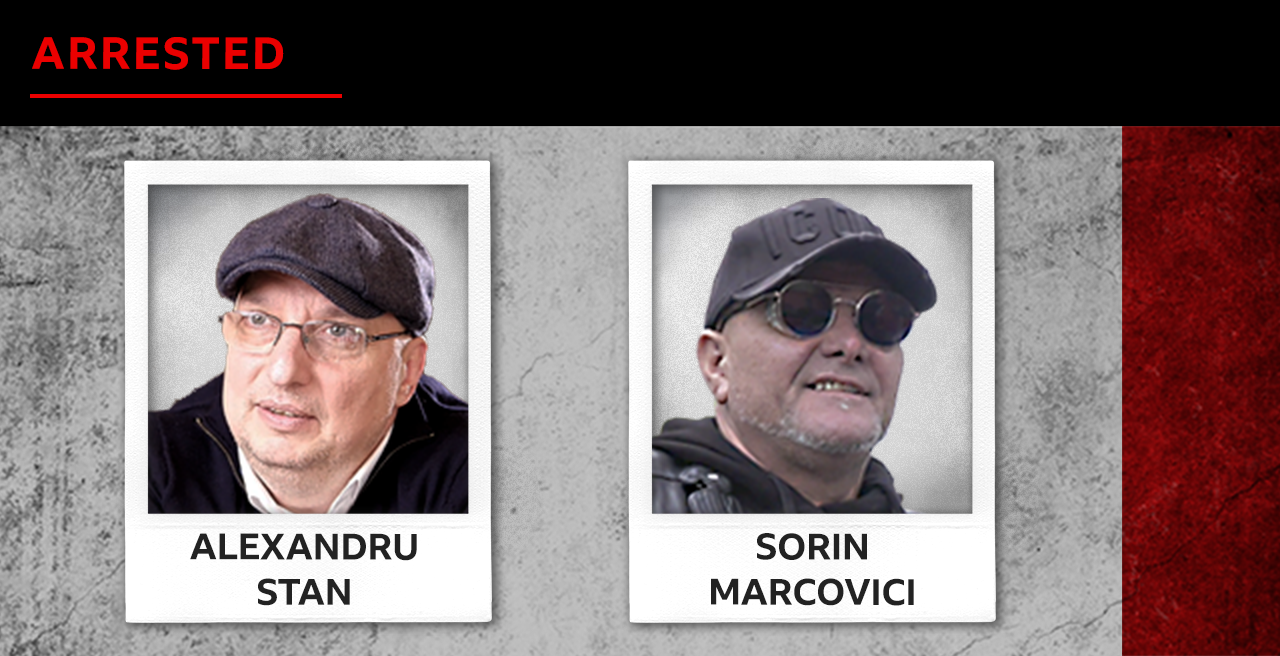 In November 2020, Marcovici, Stan, Savastru and Mester all went on trial at Isleworth Crown Court charged with conspiracy to burgle.
Mester's defence was that she was an international escort and met Vukovic as a client in a bar in Milan years earlier. In December 2019, she says, he asked her to accompany him to London and paid her thousands in euros. Mester said she had no idea that Vukovic nor the men he was with were carrying out high-end burglaries.
The jewellery found on her by police when she was arrested, she said, were gifts given to her by Vukovic for her services and for her birthday. She denied knowing the jewellery had been stolen.
"For me Vukovic was like a golden goose like all the other generous clients," she told the BBC. "I didn't see anything wrong with that fool!"
She also said that Vukovic had given her money to spend while she was in London.
After being acquitted, she said: "I am 100% innocent regarding these thefts." She said the police had never demonstrated her or her son's guilt.
"They brought to court only what they wanted."
Her son Savastru told jurors during the trial he had been introduced to two of the alleged burglars in December 2019, but did not know of their supposed criminal dealings. He declined to be interviewed by the BBC.
Stan told the court he had been asked by a friend to help out some Italians who were new to London and needed help with a car and getting around. He had met them for a coffee and exchanged numbers.
Later, on 1 December, he had received a call asking for his address. On the night the Lampards were burgled, Jovanovic and Vukovic had arrived at his home - though he insisted he hadn't known what they had been up to. One of them was cut and told Stan they didn't want their wives to see they had been fighting, so he gave them some clothes and booked them an Uber back to St Mary Cray.
"Everything, all the evidence against me shows that I couldn't be involved. Couldn't," Stan told the BBC.
Marcovici, a childhood friend of Maria Mester's, insisted he was an innocent man caught up in something he had no clue about. He had agreed to her request to drive Vukovic's friends around west London. But he says he was told the men were going to a construction site to pick up some tools.
He says he mistook a text sent to him in Italian telling him to bring a cutting or blow torch - cannello da taglio – with the Romanian agnello da taglio or "lamb cutting", and that he'd interpreted this as a reference to a barbecue.
He stopped driving the men around in a dispute over pay.
"I was accused for conspiracy to burglary high profile people from UK. People from high society. I am innocent and the police [knew] I was innocent from the beginning."
None of the four were said to have been present inside the homes that were burgled, but the prosecution's case was that they had each allegedly helped the gang in some way.
However, in January 2021 the four were found not guilty of conspiracy to burgle.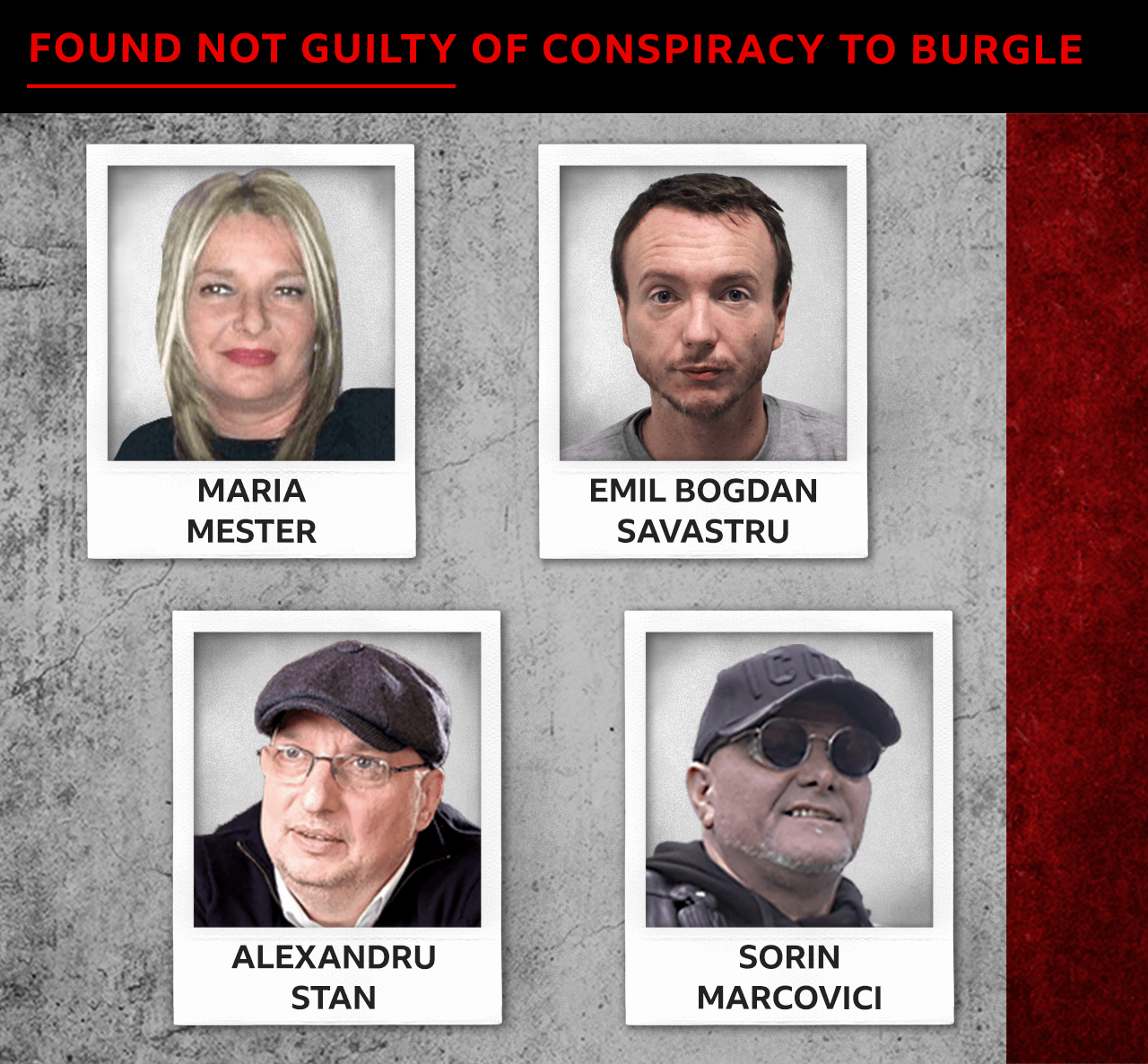 But that wasn't the end of the story.
Out of the blue, Stan - who had lived in Harrow - contacted the BBC to share his story.
He told reporters he was now homeless and had lost everything. During the "Beast from the East" winter storms of 2021 he had ended up staying inside Marcovici's car.
"I lost everything, my home, my job," he said. "My whole life was flipped upside down."
The police took Mester and her son Savastru to court on other matters. Mester was convicted of failing to let police into her phone, while Savastru was convicted on an unrelated charge of possessing counterfeit banknotes.
And eventually, detectives were able to bring back three of the burglars who had fled abroad. Donati and Maltese were arrested in Milan and later extradited in autumn 2020. Jovanovic was arrested on the Italian coast of Santa Marinella - just outside Rome in October 2020. He fought his extradition hard but was later deported to the UK in April 2021.
All three pleaded guilty to conspiracy to burgle and were jailed in November 2021 under a heavy police escort from Belmarsh.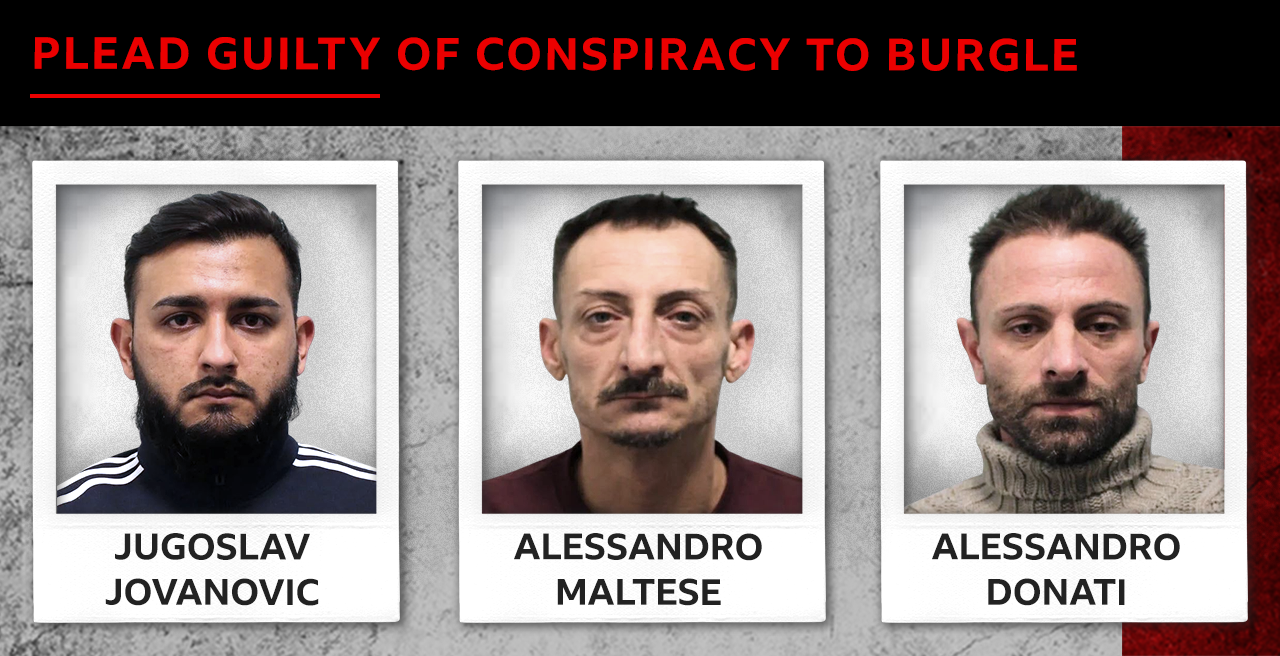 Police in Italy told the BBC the gang had lived in a north Milan in a Roma camp.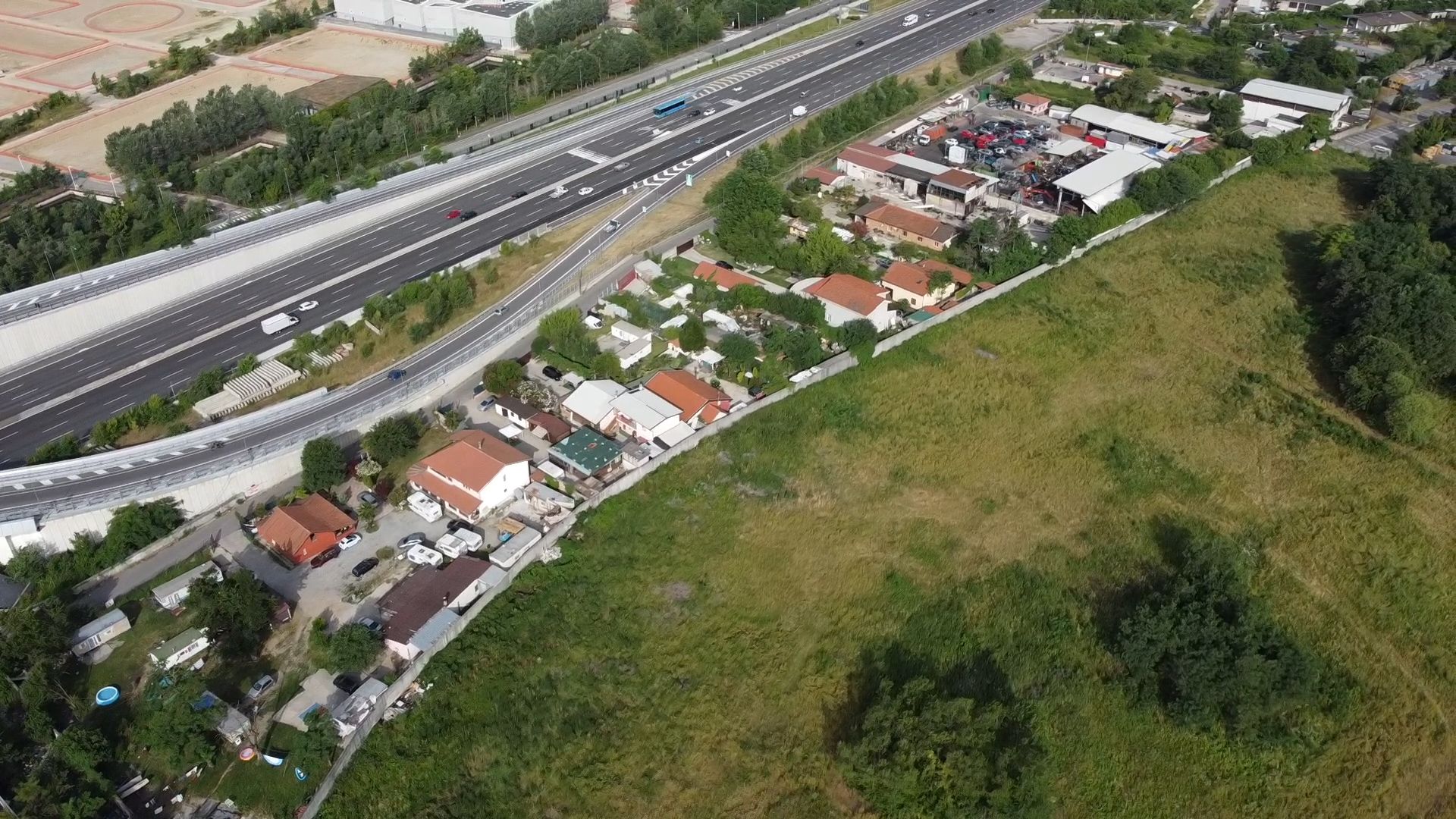 Monte Bisbino, Roma camp, Milan
Monte Bisbino, Roma camp, Milan
But there is one man still on the run - thought to be the mastermind behind the burglaries.
His true identity remains a mystery.
During court hearings in west London, he was referred to as Daniel Vukovic, a 39-year-old Croatian national – the man who flight records showed was with Jovanovic on board the Ryanair flight from Stockholm to Stansted, and who left with Mester on the flight bound for Belgrade.
In November 2021, a BBC investigation found that he was known to Italian authorities under 17 more identities.
Italian court documents seen by the BBC suggest his real name is Alfredo Lindley - a Peruvian national born in Miraflores, a suburb of Lima, in 1981. He has a criminal record dating back to 1995 and by 2017 his various aliases had links to Sarajevo, Belgrade, Zagreb and Milan.

Police have also linked him to the alleged burglaries of international footballers Patrick Vieira and Sulley Muntari in 2009, according to the court documents.
A man of real mystery whom the Italian press - who have dubbed "the real-life Lupin" - have suggested might be living in Serbia.
The BBC found another 19th identity. According to his Serbian government-issued ID, his latest alias is Ljubomir Romanov with a business in central Belgrade and a property in the nearby town of Obrenovac.
Attempts have been made to extradite him - but these have been refused by the Serbian authorities.
The UK investigation into the burglaries continues, but the remaining suspect remains, in effect, a free man in Serbia.
As for the stolen jewellery, detectives insist the watches, necklaces, earrings and rings have not been melted down. They maintain that one day the diamonds will surface. For now they are out there, somewhere.
As Det Con Andrew Payne, who worked on Operation Oakland, says: "It is buried treasure."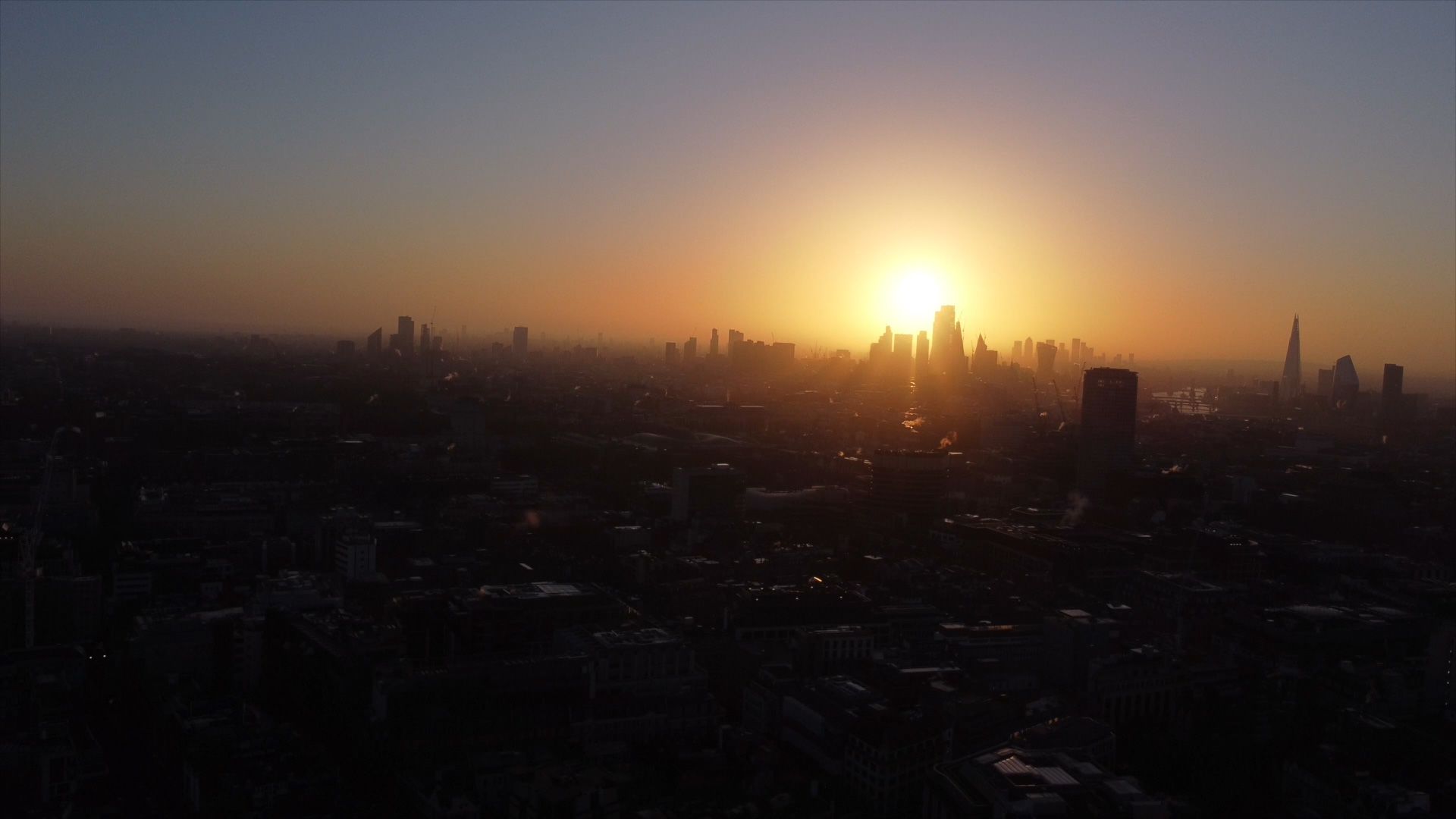 Credits
Author: Thomas Mackintosh
Graphics: Lilly Huynh
Photography and video: Ben Bryant, Hannah Livingston, Met Police, Squadro Di Milano, Alamy
Editors: Kathryn Westcott and Jon Kelly
Producers: James Percy and Paul Sargeant
Published July 2022