Into the Unknown
The daredevils who flew across an ocean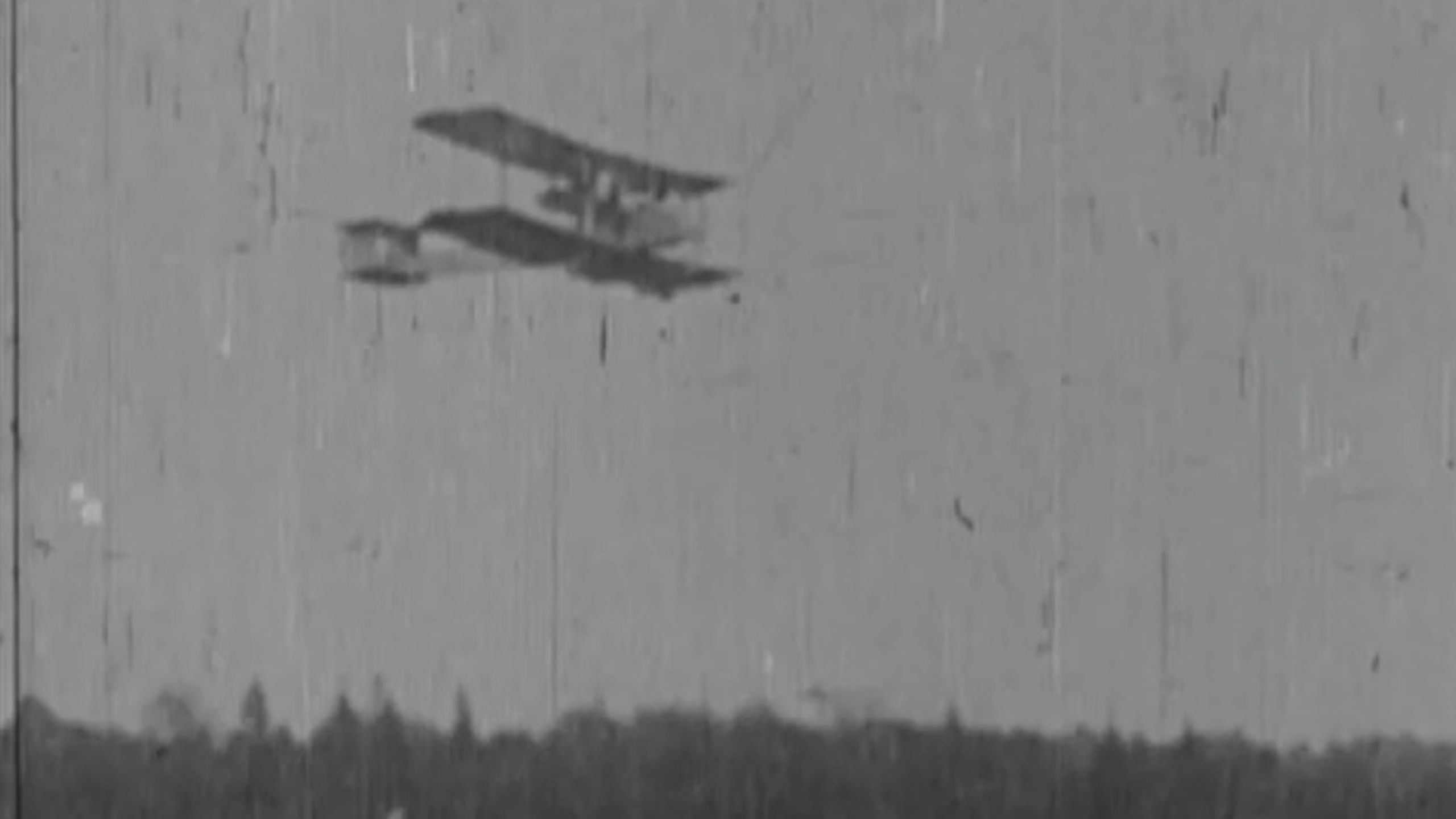 They were flying into darkness.  The pilot, John "Jack" Alcock, normally so brash, bold and cheerful, stared forward at the cloud now obscuring their aircraft's wingtips. 
Crammed beside him on the wooden seat of their Vickers Vimy biplane, navigator Arthur "Teddy" Brown was silent.
The dense cloud surrounding them meant he could get no readings. They were, to a large extent, flying blind. 
Dawn broke, the morning of 15 June, 1919, and the wind picked up, throwing their plane about as Alcock fought to keep it level. Suddenly, the engines shuddered and the plane stalled.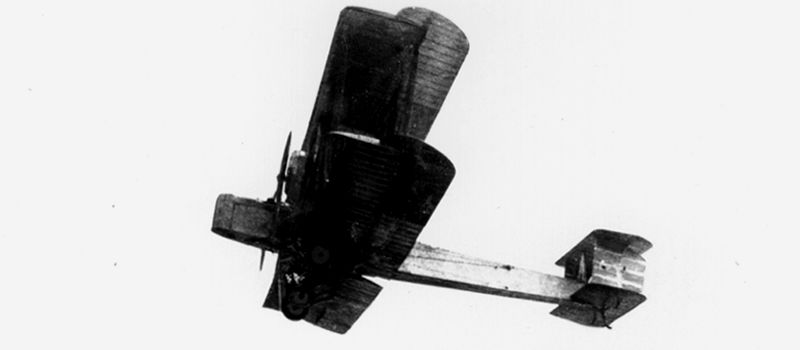 The spinning compass needle revealed they were in a spiral.
The aneroid barometer showed how fast they were falling: 3,000 ft; 2,000 ft; 1,000 ft; 500 ft above the ocean.  
They broke free of cloud less than 100 ft above the white-capped waves. 
Brown loosened his safety belt, preparing for the impact, his lips spattered by the spray of the sea below. 
Then Alcock, eyes fixed on the now-visible horizon, pulled the plane out of its spiral. Its two Rolls-Royce engines roared back into life. 
The men - and their dream - were somehow still alive.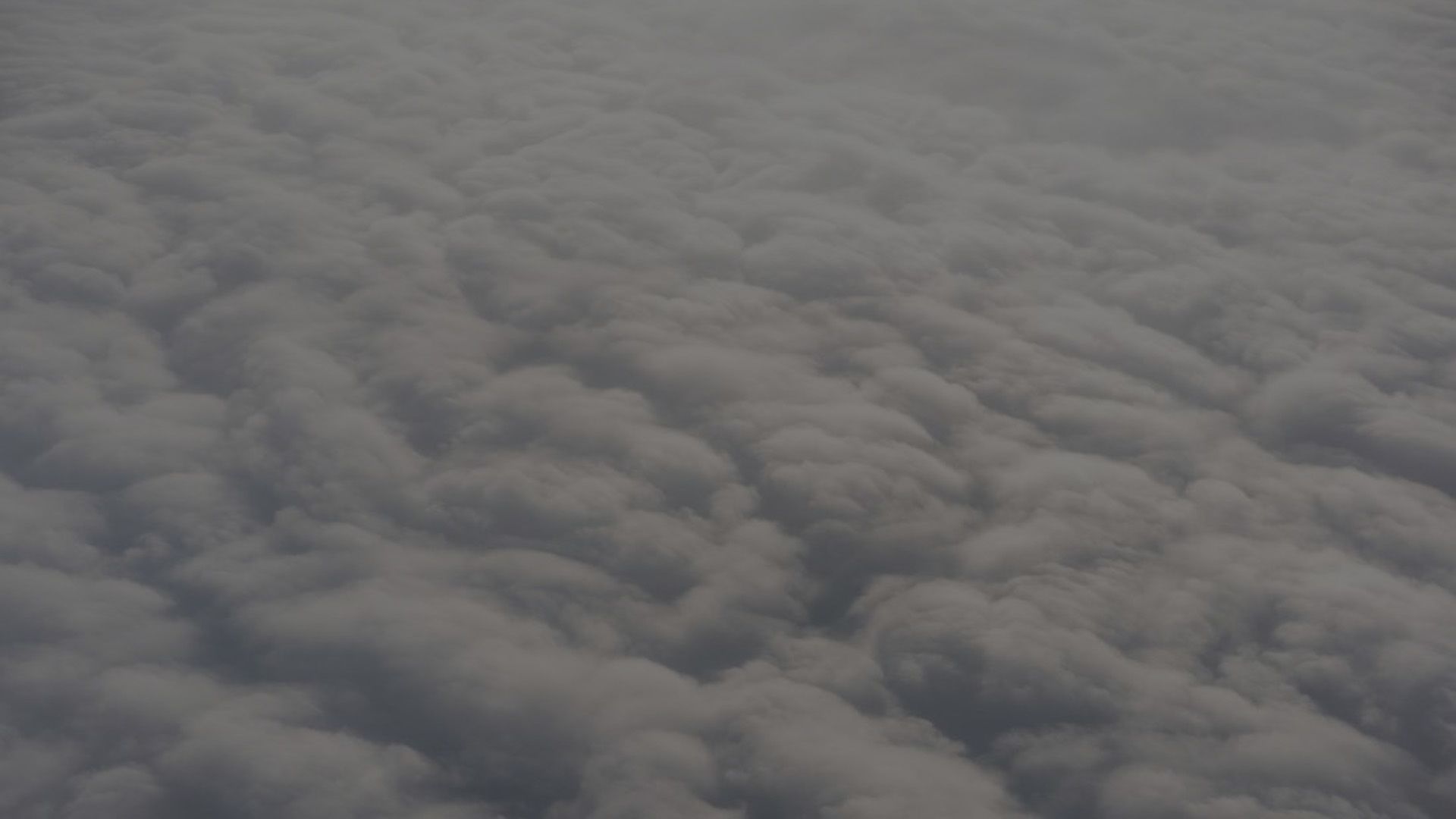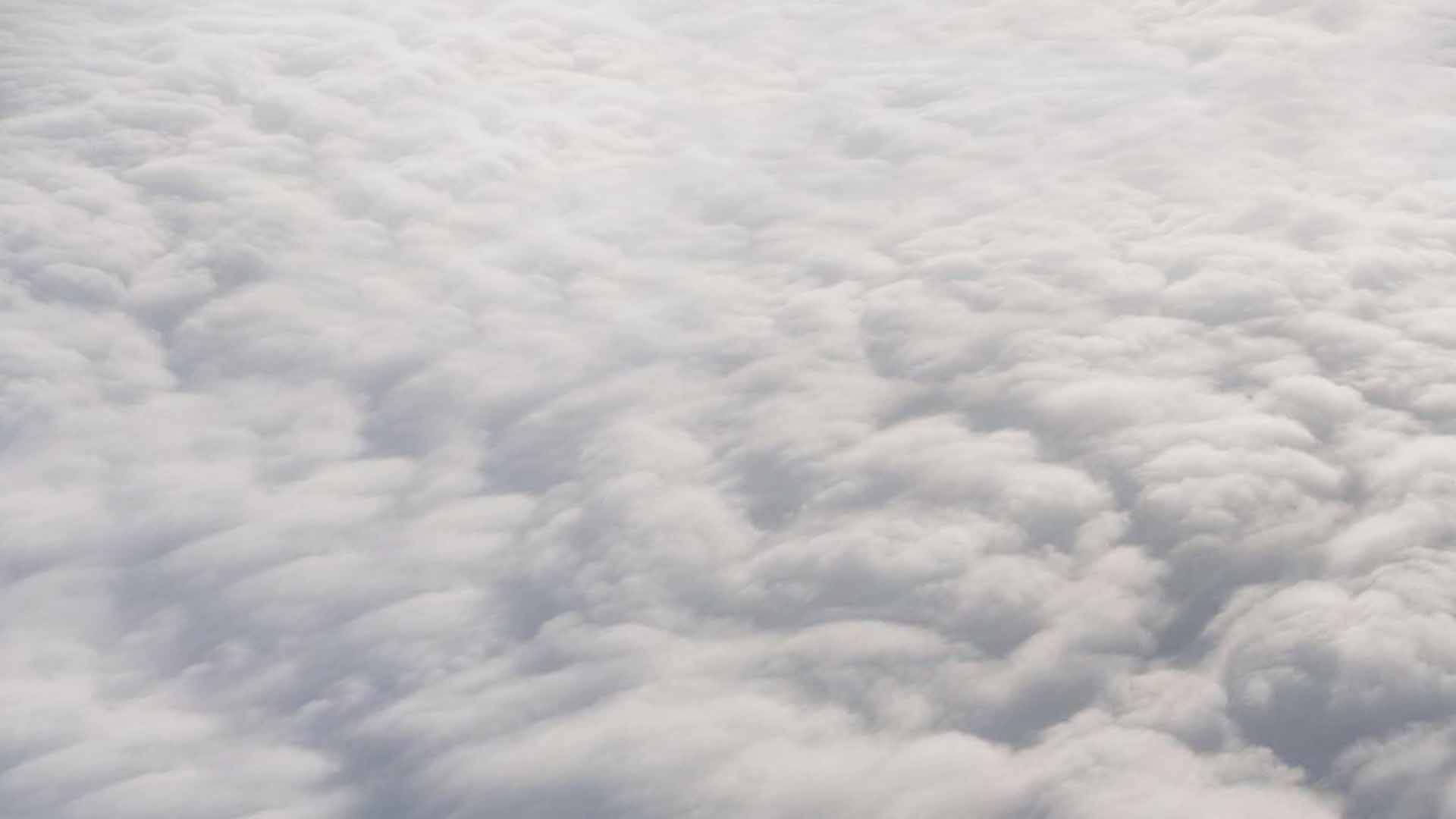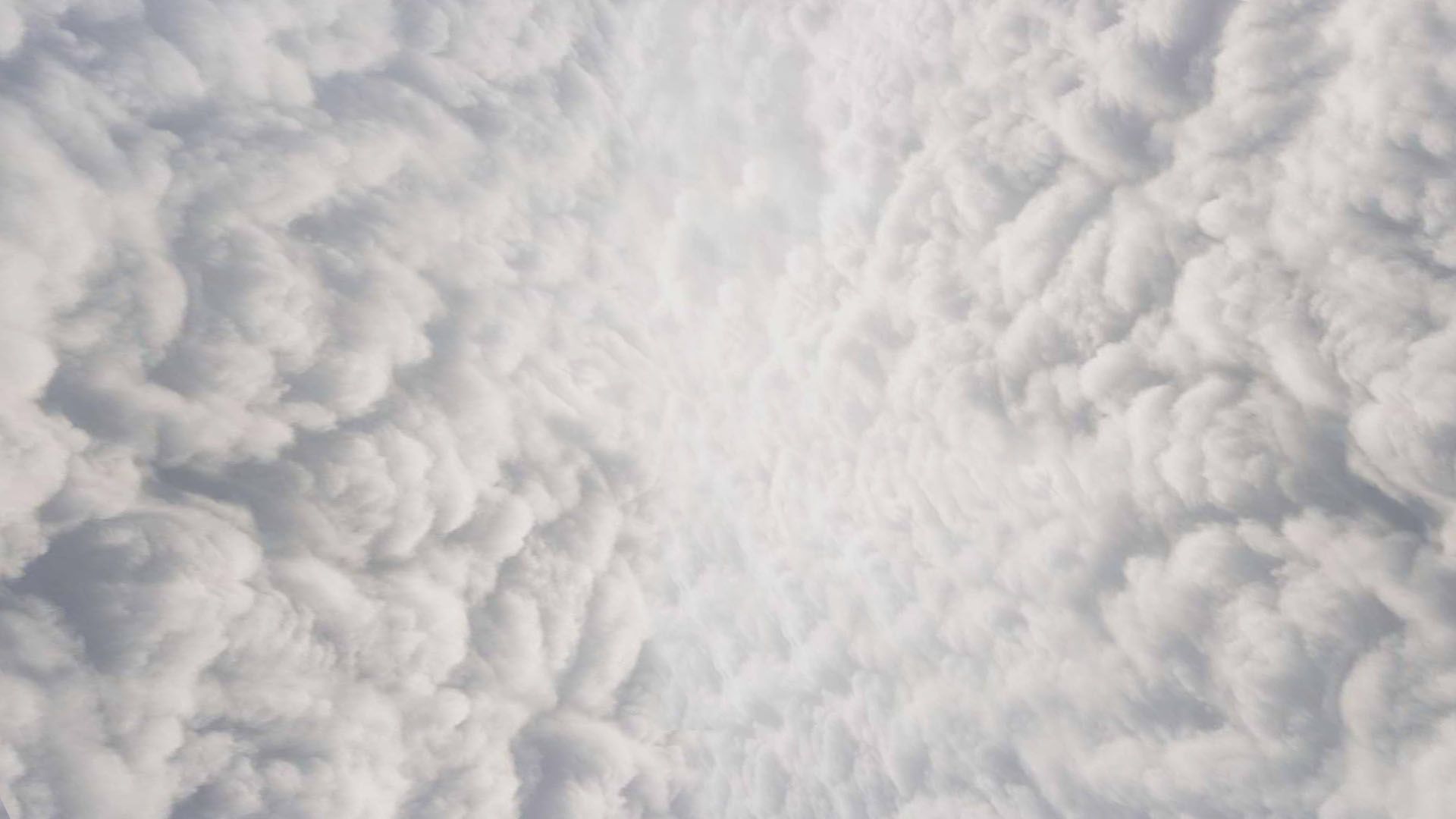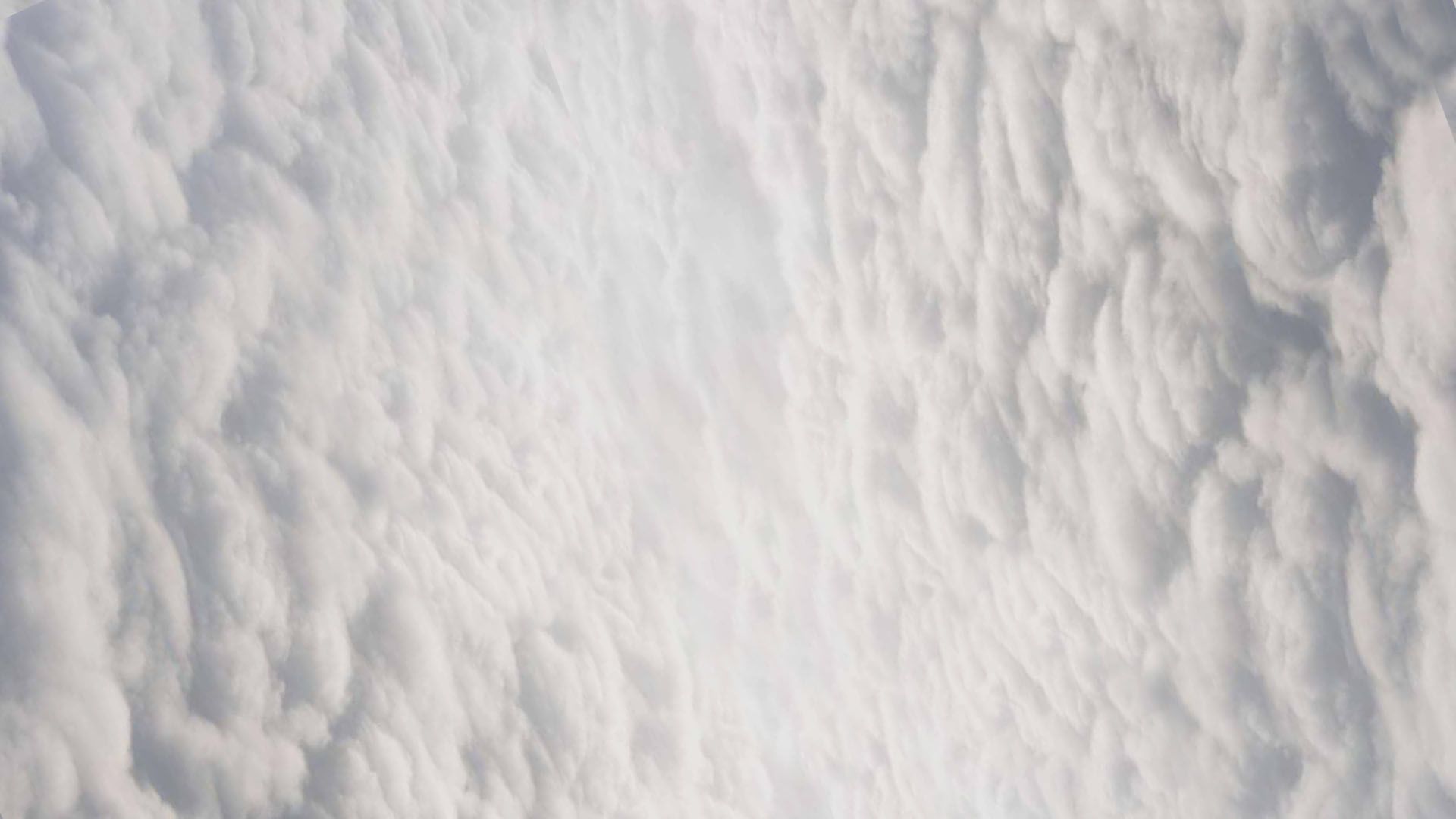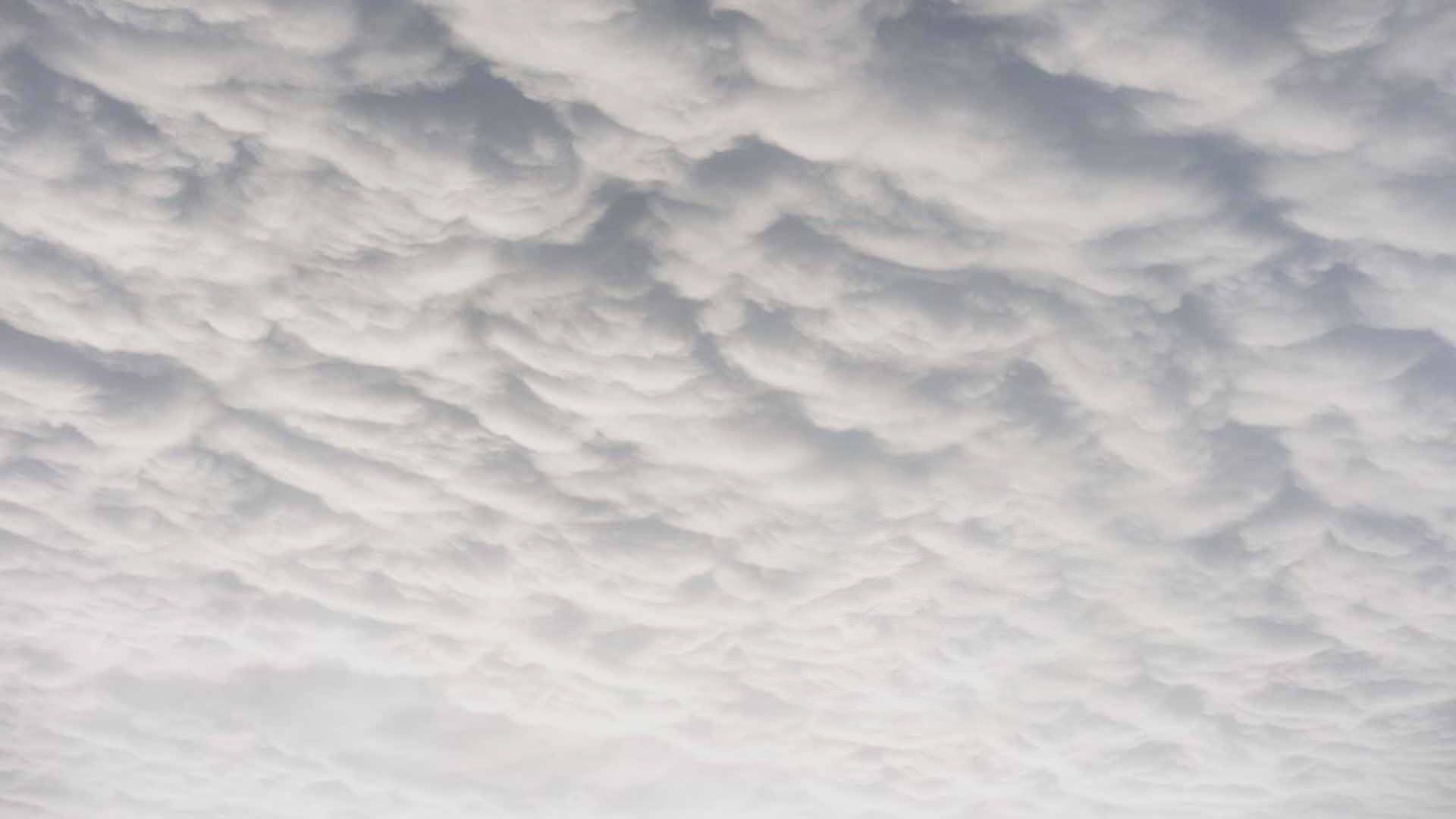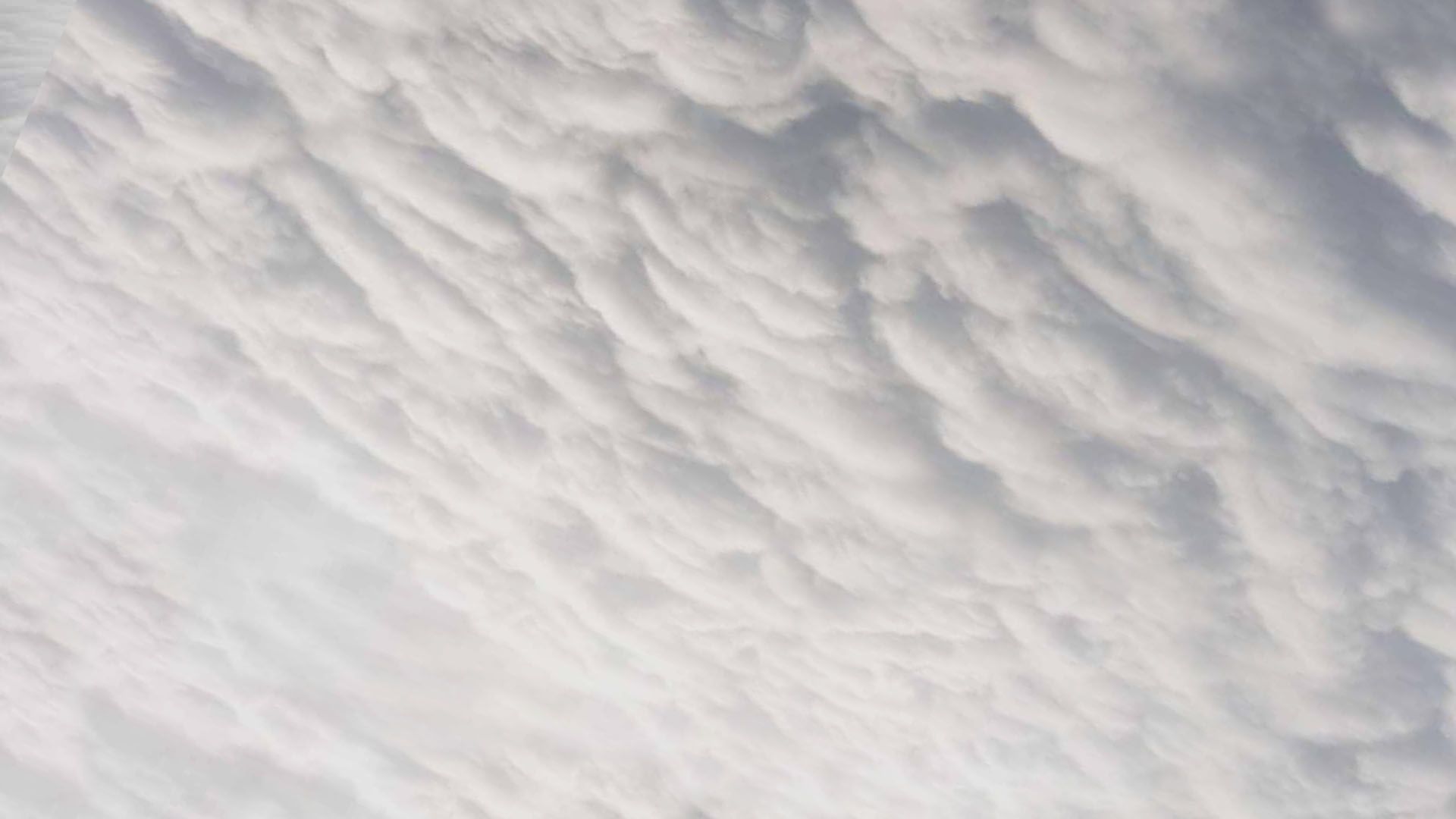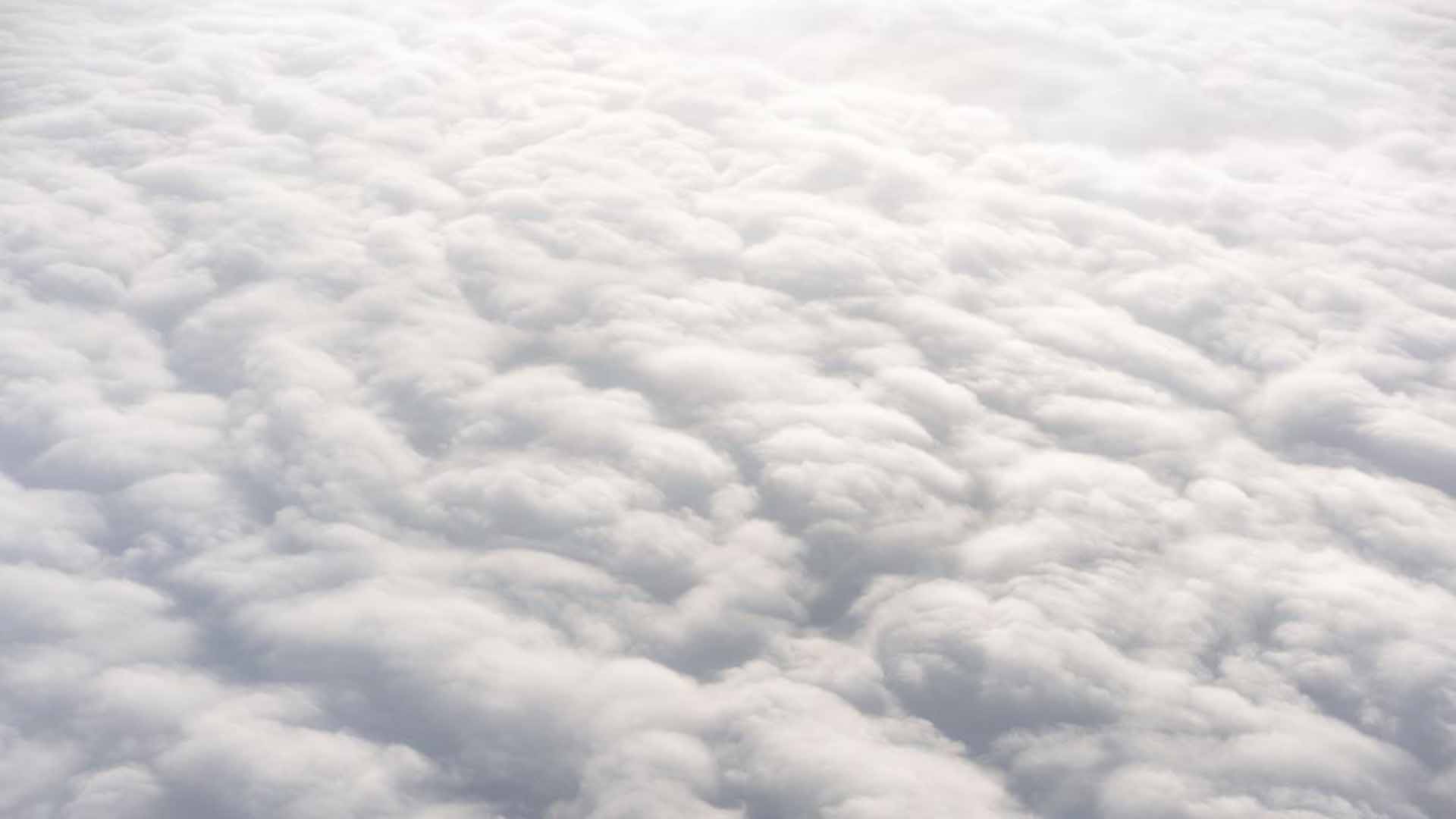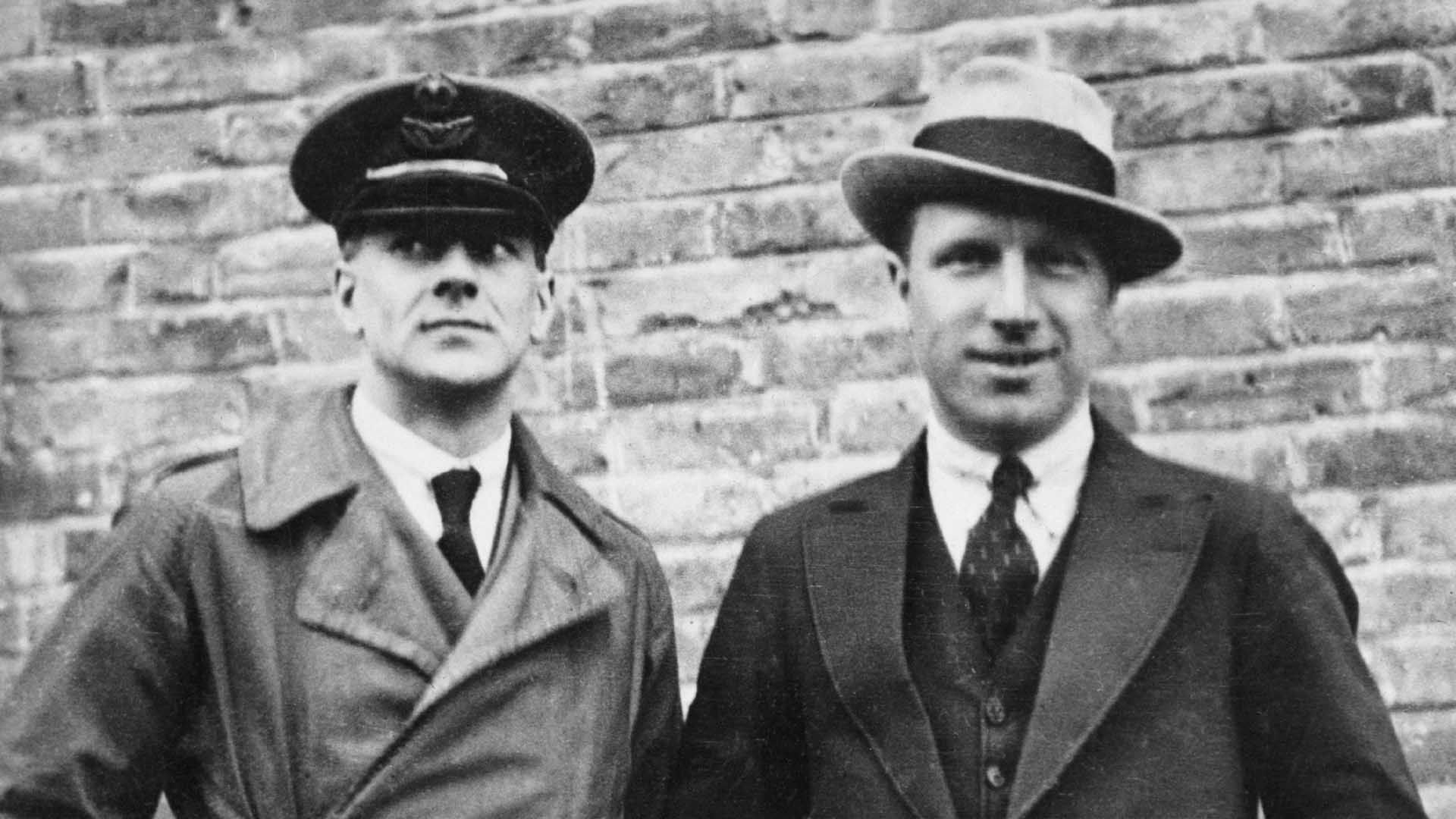 Alcock (right) and Brown (left) grew up miles apart
Alcock (left) and Brown (right) grew up miles apart
Although Alcock and Brown had only known each other a few weeks, they had in fact grown up just miles from each other in Manchester, north-west England. 
Five years apart in age, they were contrasting characters; the outgoing Alcock and the shy and serious Brown. 
Their backgrounds were different too. The grand townhouse in affluent Chorlton-cum-Hardy where Brown grew up was a long way from the Alcock family's narrow terrace in working class Fallowfield.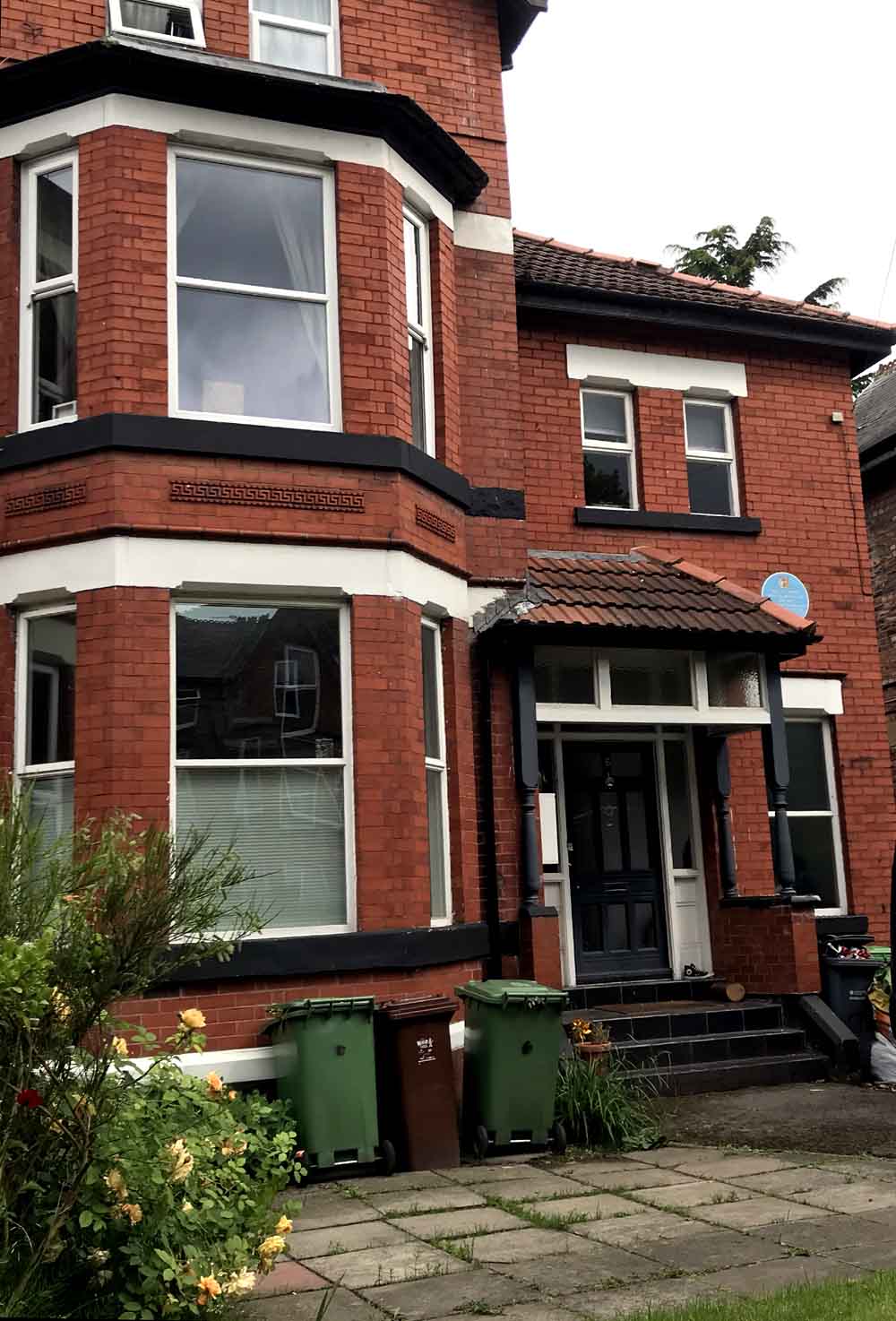 Brown lived at 6 Oswald Road
But there were similarities. As boys, both made model kites and were fascinated by watching birds. 
"I believe that ever since man… saw the birds, he has desired to emulate them," Brown later wrote. "Among the myths and fables of every race are tales of human flight."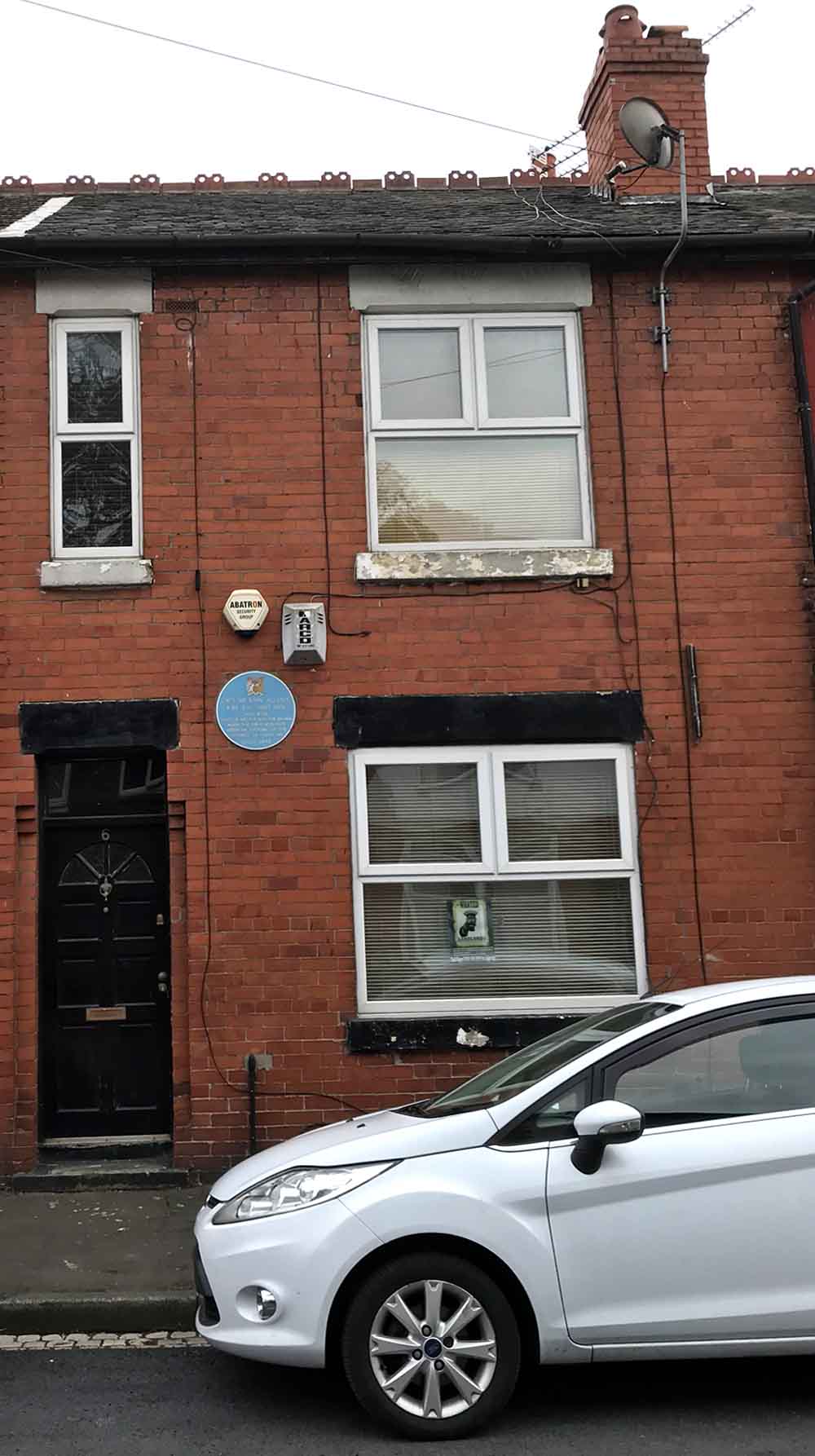 Alcock lived at 6 Kingswood Road, Fallowfield
This was the first decade of the 20th Century, the pioneering age of aviation. When Alcock was 11, the Wright brothers made the first powered flight near Kitty Hawk, in North Carolina.  
During his teens, he built 12-foot high balloons and kites from silk stretched over bamboo frames, to the delight of his family. Aged 17, he was among those who raced across the grass as the Frenchman Louis Poulhan touched down after making the first flight from London to Manchester. 
On the way home, Alcock told his father: "One day, I am going to fly!"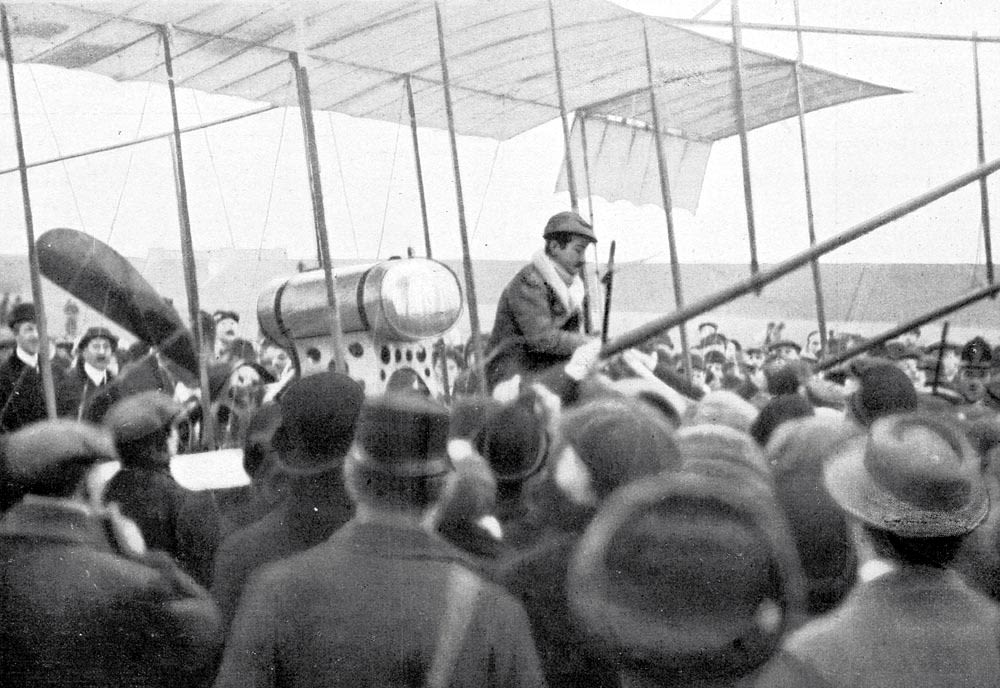 After leaving school, Alcock got an engineering job at Brooklands, a Surrey racetrack that was also home to Britain's fledgling air industry. 
The place was full of his heroes: pilots like Tommy Sopwith, Freddie Raynham and Harry Hawker. Tens of thousands would come to watch these men race against each other.
After Alcock qualified as a pilot at the age of 20, he joined their competitions. But each race was a gamble.
The planes these pioneers flew were fragile, often spindly affairs, with weak engines and wings made of fabric stretched over a wooden frame. 
Too often, they went down, leaving only flames or tangled wreckage. Alcock grew used to walking into Brookland's Blue Bird Restaurant and seeing a gap at the table where yesterday a friend had been sitting. 
So when, on 1 April 1913, the Daily Mail newspaper announced its £10,000 prize (the equivalent of more than £1m today) for the first non-stop flight over the Atlantic, most said that it was too far, the ocean storms too powerful and navigation over water too little understood.
Alcock did not agree.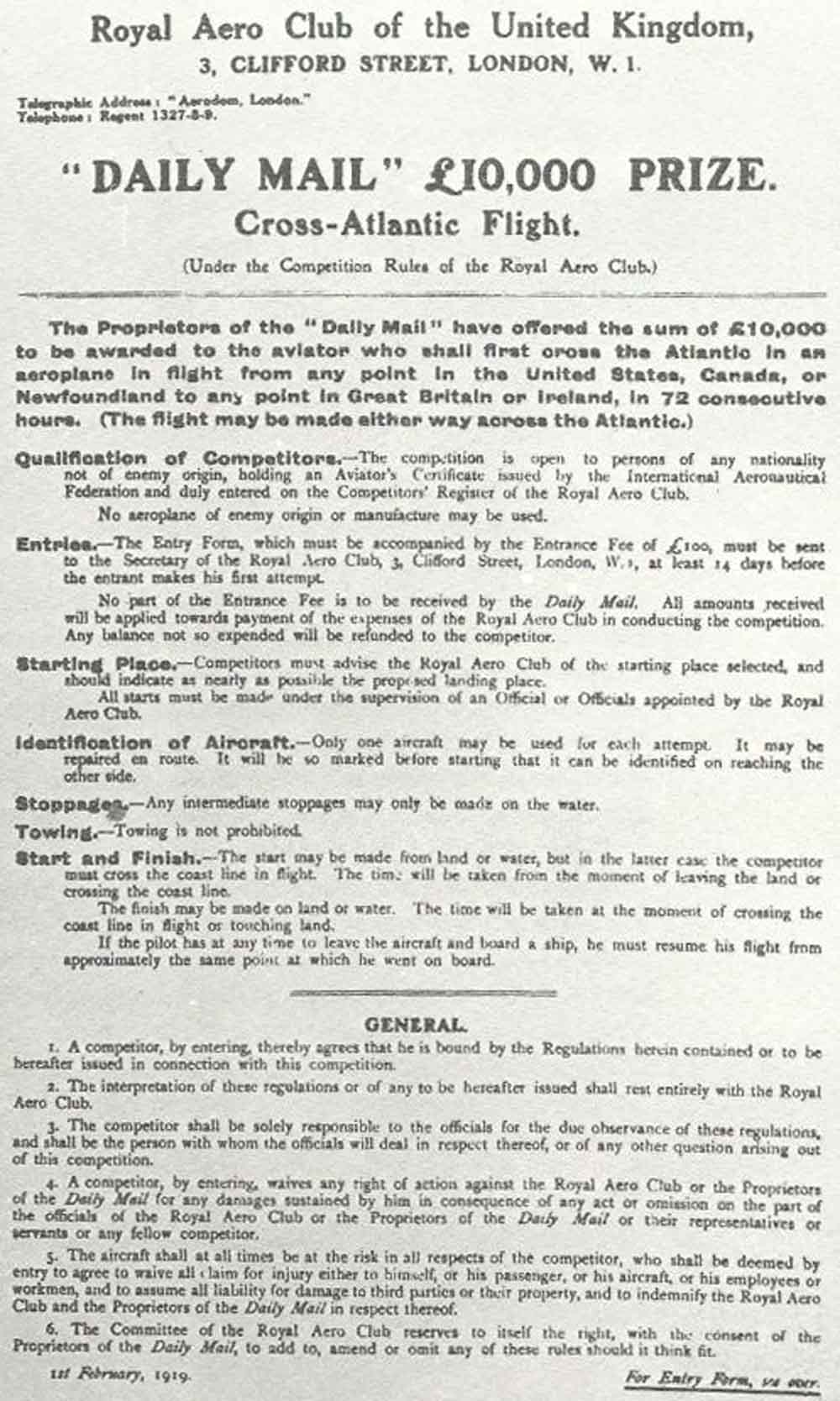 A year later, World War One broke out, and civilian flying was suspended. Alcock joined the Royal Naval Air Service and was posted to Greece. There he set a long-distance record, flying 600 miles to take part in a bombing raid. He became used to flying at night and into the unknown. 
However, in another bombing raid in 1917 he was forced down and crash landed off the Turkish coast.
Grounded, and frustrated, the dream of taking to the air again and winning the £10,000 prize sustained him. From a rat-infested prisoner of war cell in Constantinople (modern-day Istanbul) he wrote regular letters home.
In one, he told his family: "I shall be ready for any big stunt after the war."
In November 1918, following the end of the war, he was released in a prisoner swap. In December, the Daily Mail announced its prize was again open to competitors.
The challenge was back on.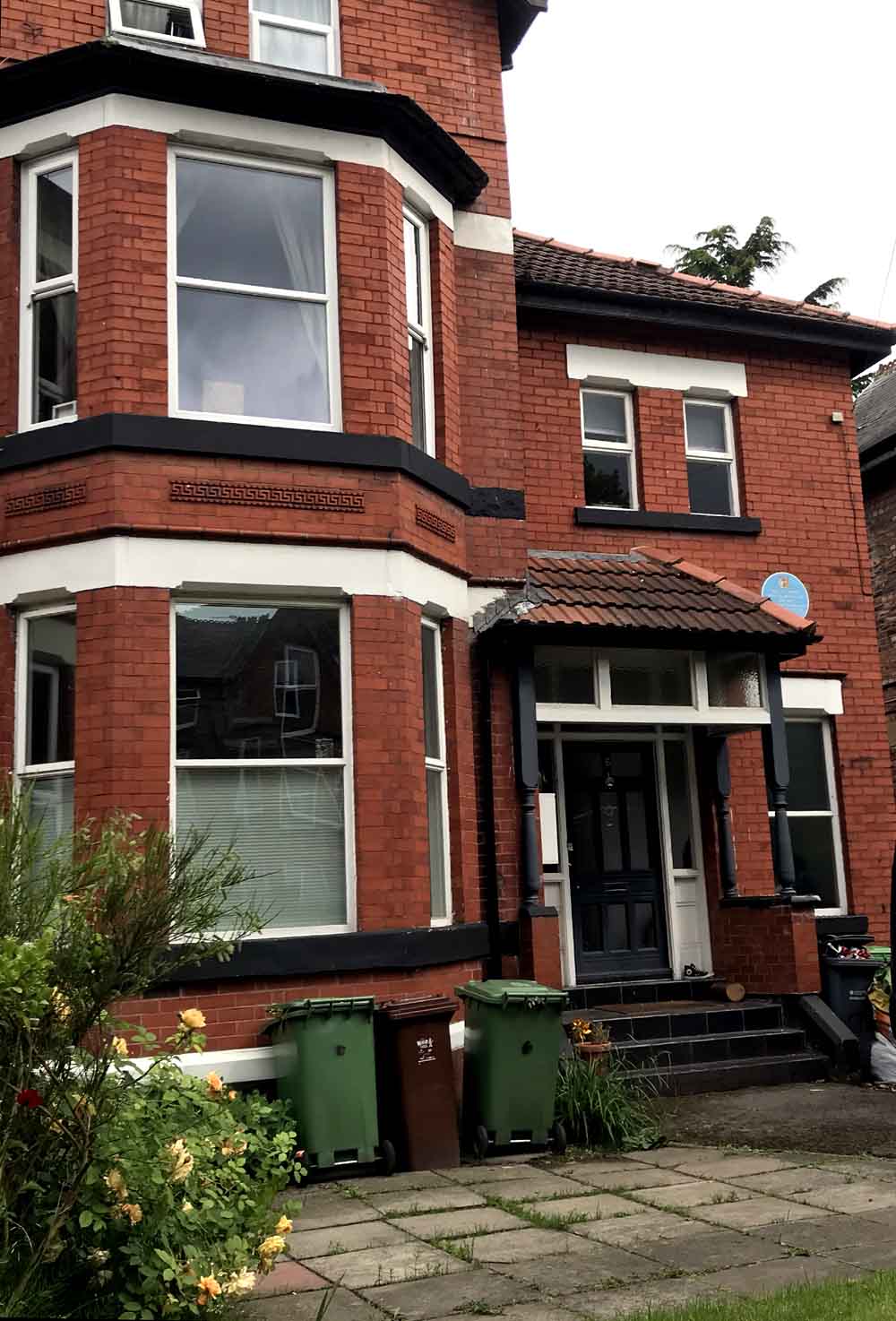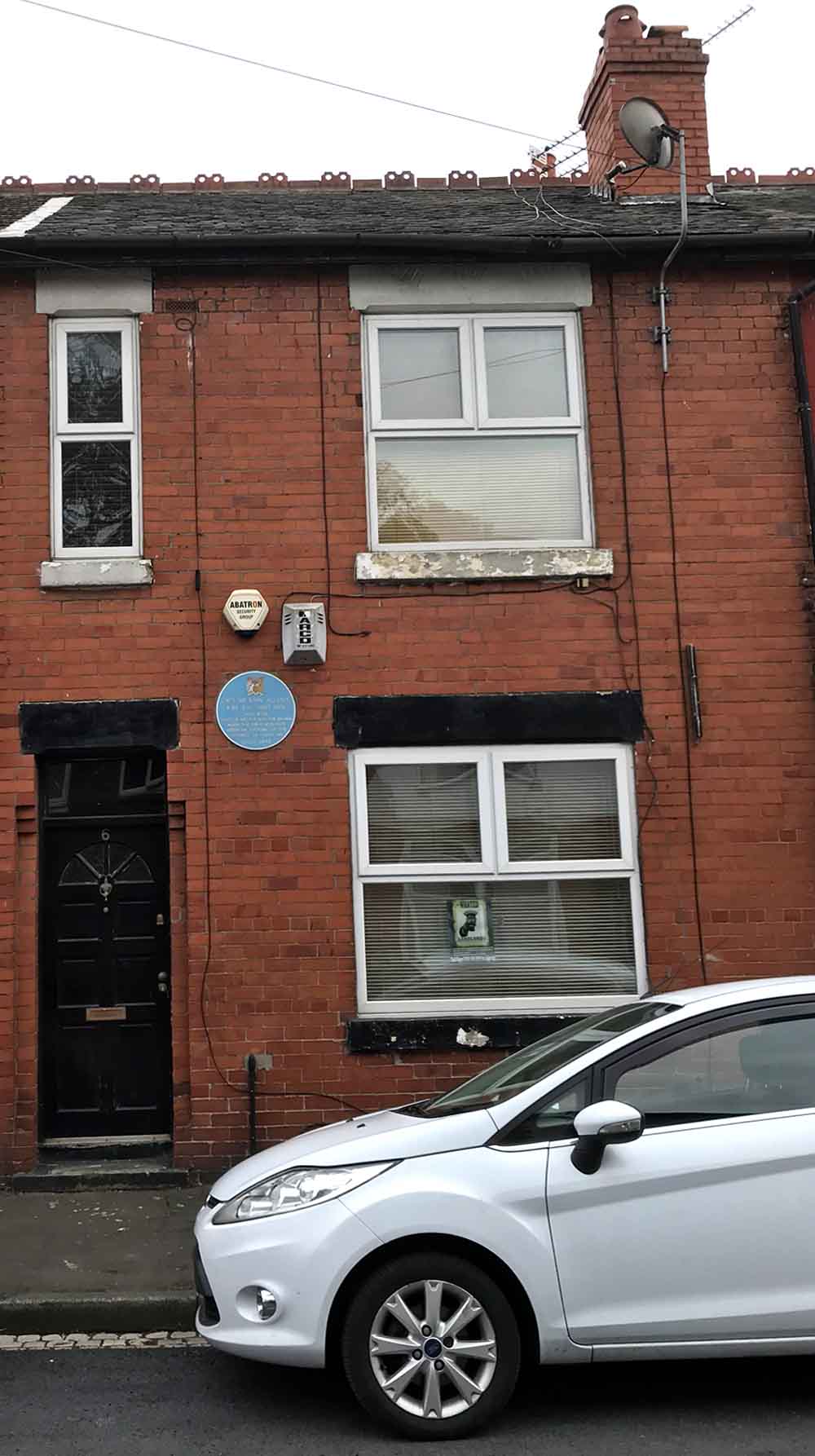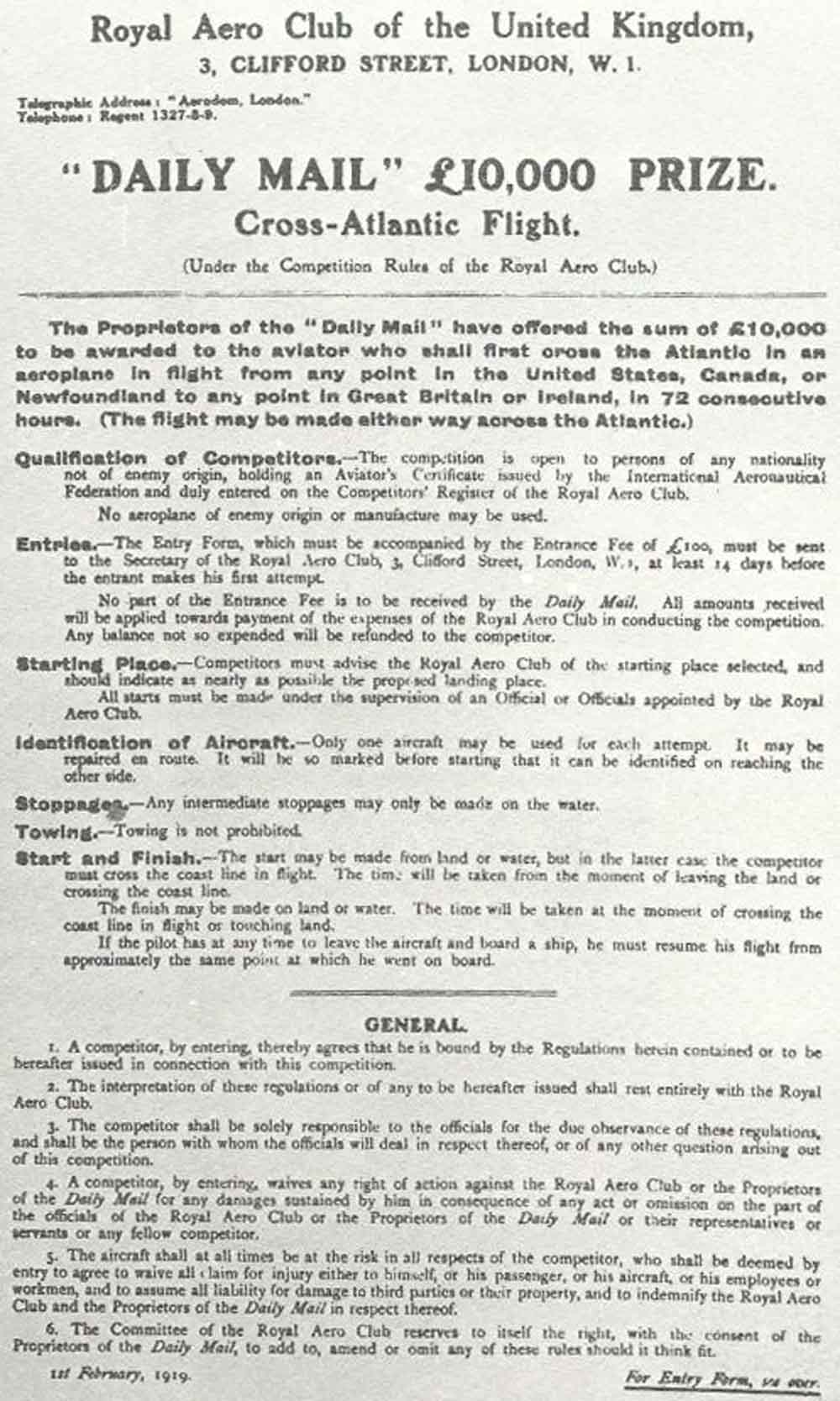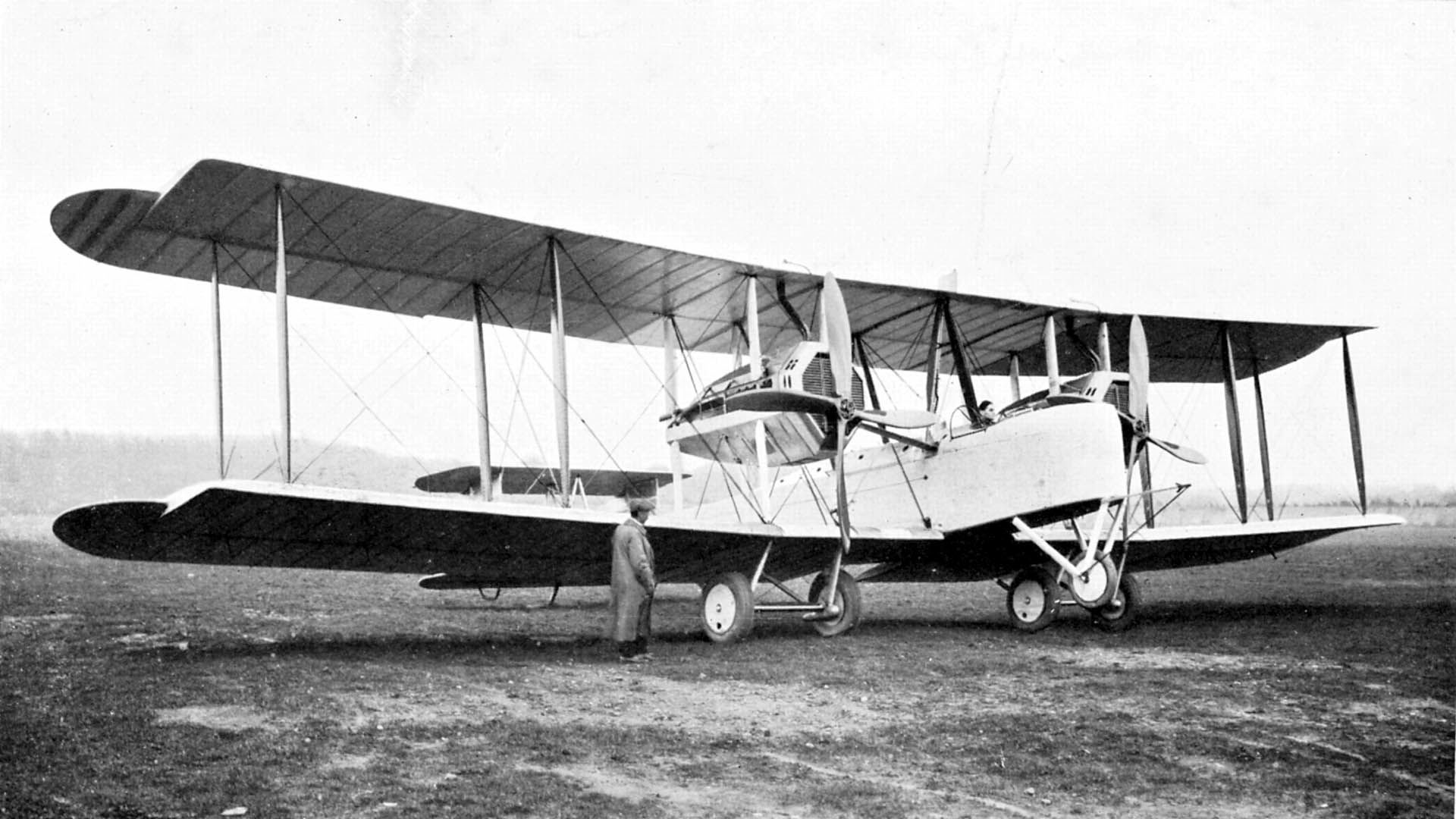 Back from his Turkish prison, Alcock had met up with old friends at Brooklands, who worked for Vickers Limited. They had a plane available, the Vimy, a long-range bomber with two Rolls-Royce engines. 
They were also impressed with the change they saw in Alcock; before the war, he was bold and brilliant but inexperienced. Now he was a seasoned veteran. 
"How would you like to fly the Atlantic?" the Vickers superintendent, Percy Muller, had asked Alcock. 
"I am on it any old time," Alcock replied.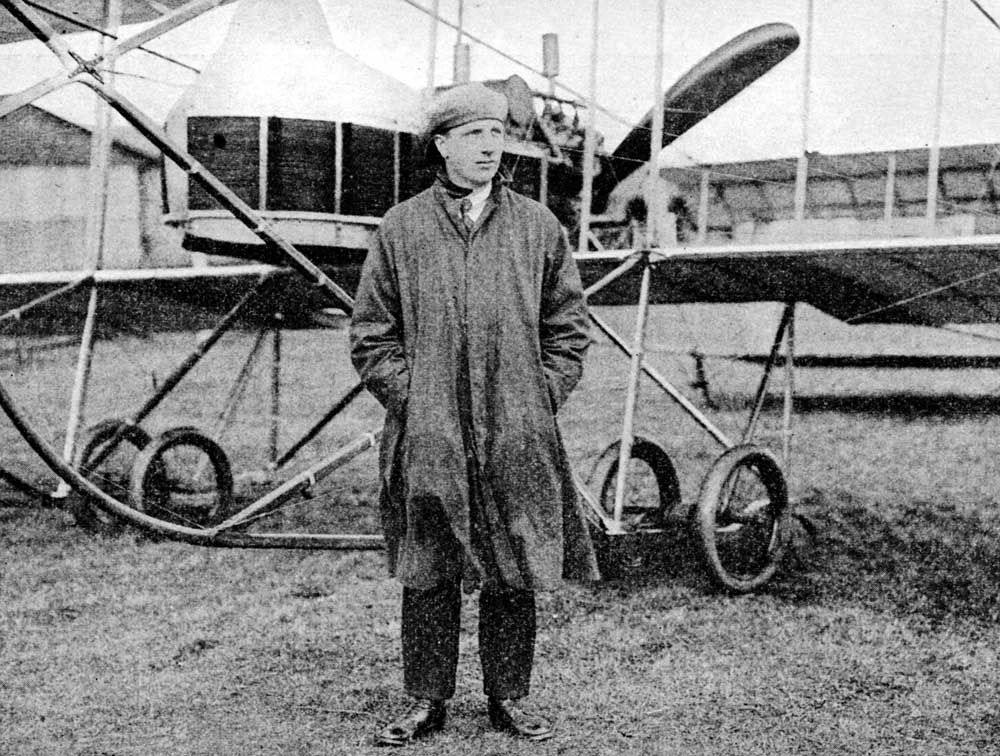 When Alcock first met Brown, in March 1919, the latter was walking with a cane, the result of a shattered leg he suffered in a plane crash during the war.
After seeing action in the trenches, Brown had been an aerial observer photographing enemy positions below. He had learned to navigate by the sun and stars, in all weathers, measuring his progress using complex, mental calculations of wind, speed, direction and drift.
But he had been shot down and spent the rest of the war in a prisoner-of-war camp. There he read books on aerial navigation, supplied by the Red Cross.
Like Alcock, he had dreamed of being the first to fly across the Atlantic. But on his release he had been rebuffed by the different companies preparing attempts.
He had even visited a fortune teller.
"She told me that I would take a long journey across water soon, and that I wouldn't go alone," he later wrote to his fiancée, Kathleen Kennedy. 
The two men met by chance at Brooklands where Brown was on a work trip with the Ministry of Munitions. They liked each other from the beginning.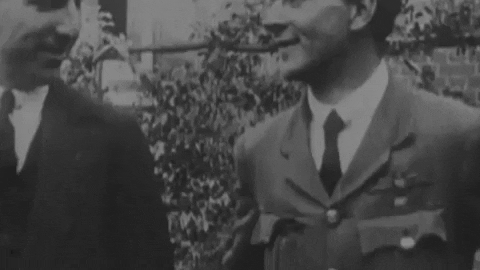 Alcock, 27, thought the 32-year-old Brown reserved but charming and, above all, reliable. To Brown, Alcock appeared nerveless and bubbling over with good humour. The perfect temperament for flying.  
They agreed to attempt the race together.
Weeks later, in May 1919, Alcock was standing on the deck of the steamship carrying the men from Southampton to the start line in Newfoundland, staring at the water. 
"What's the matter Jack?" asked one of the mechanics also making the journey.
Alcock looked up. "I was just thinking, it's a bloody long way isn't it?" he said.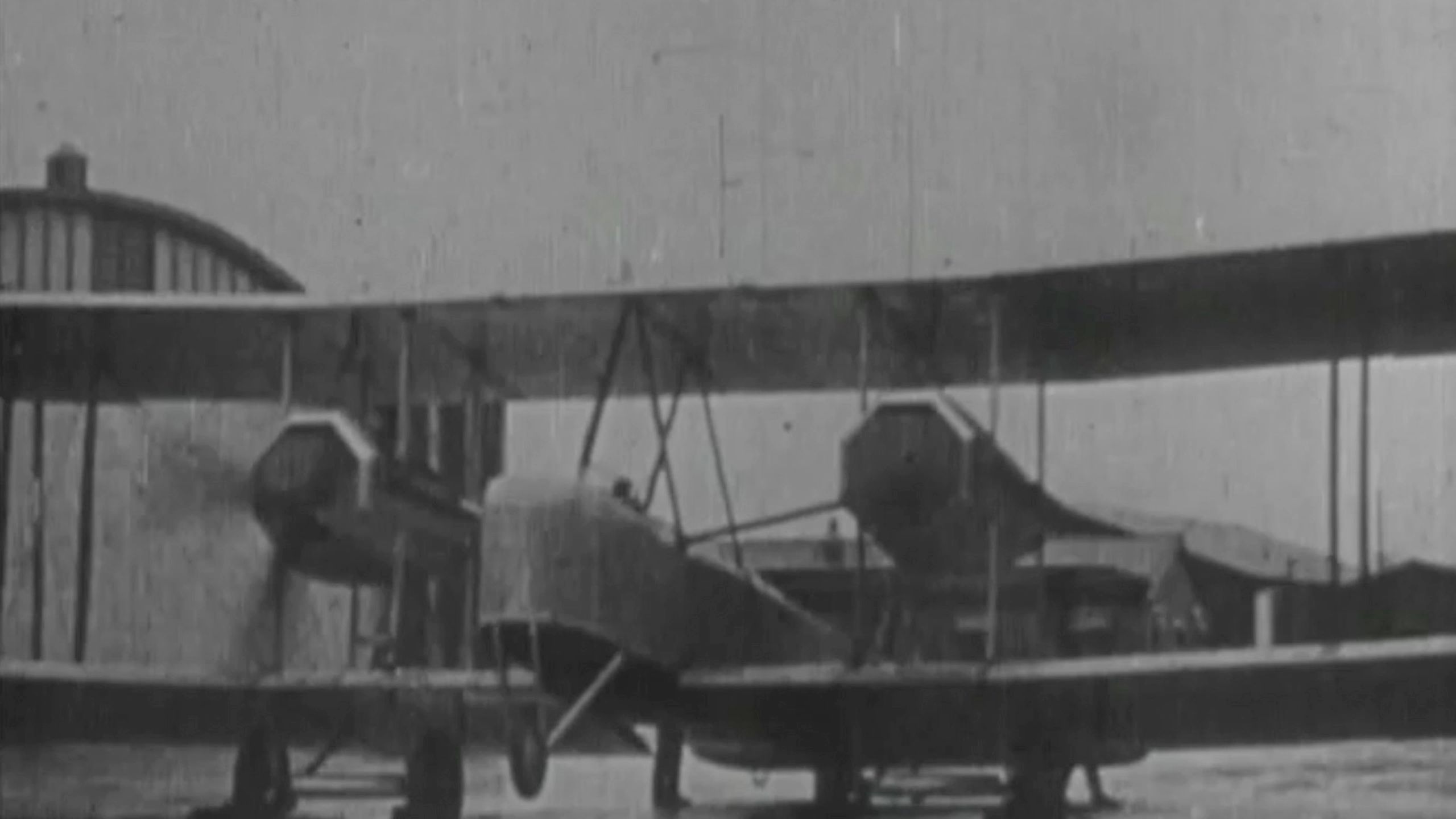 World War One had accelerated the development of aeroplane technology, making machines faster and more powerful. 
Although aircraft were still unreliable and dangerous, crossing the Atlantic was now a realistic undertaking.
The war's end had led to a fall in orders for aeroplane technology. Several British firms saw the Daily Mail competition as a way to stimulate the civilian industry instead. 
The newspaper's proprietor Lord Northcliffe saw it as something greater. A decade earlier, he'd been among the crowd who witnessed Europe's first powered flight in Paris. He'd met Wilbur Wright. 
"Britain is no longer an island," Northcliffe had warned the politician Winston Churchill.
The aeroplane, he said, was vital to the future of their country. "We must get hold of this thing and make it our own."
It was now May 1919, and Alcock and Brown had arrived in North America.
They were rank outsiders for the Atlantic competition. Three other aircrews had arrived in St John's, Newfoundland, before them. A fourth had tried to make the flight - flying the other way, from Ireland to Newfoundland - and failed, ditching in the water.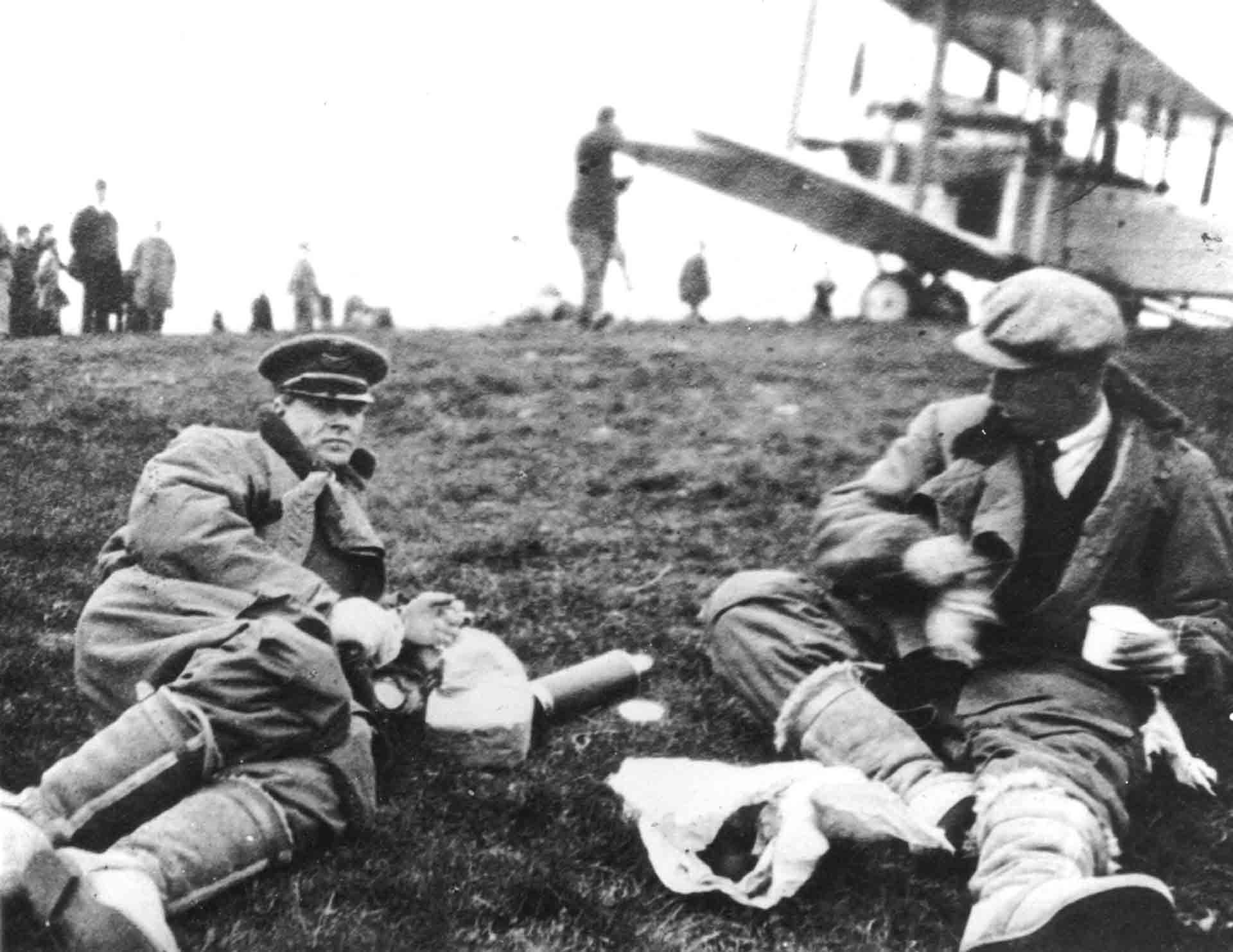 "Hawker left this afternoon," shouted a passing motorist as they returned from yet another failed attempt to find themselves an airfield.  This was bad news.
Hawker, who Alcock had first idolised as a boy and then raced against before the war, was once again their rival. 
"And Raynham?" they asked. Another rival. 
"Machine smashed before it left the ground."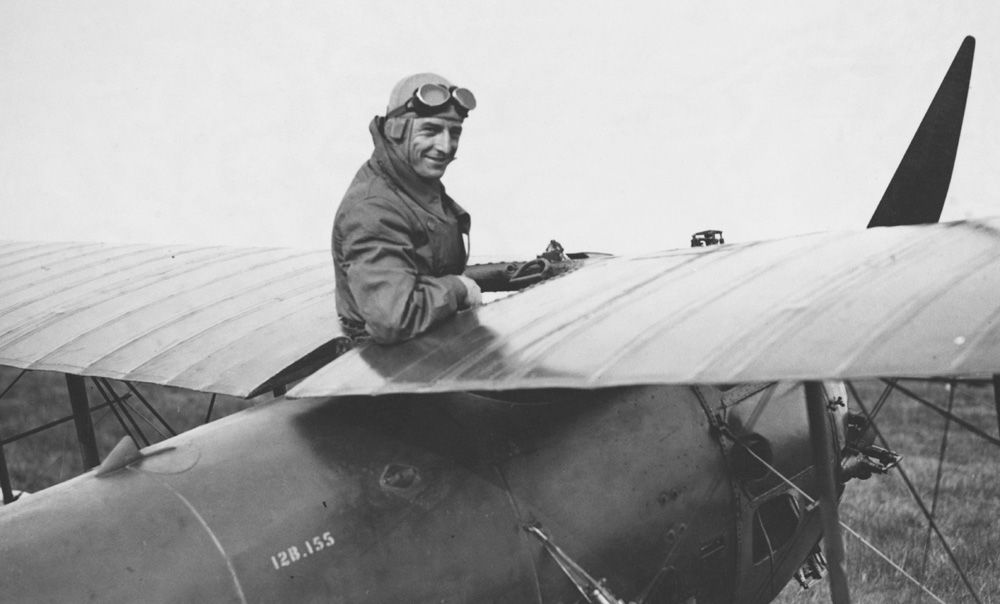 Dispirited, the two men drove back to St John's, the remote fishing town of wharves and warehouses which had become their base. That evening at the Cochrane Hotel, where each of the competing aircrews were staying, the men waited for news of Hawker's attempt to claim the £10,000 on offer. It was terribly frustrating.
Their own plane had not yet arrived – held up by strike action in London - and they still had nowhere to take off. 
They couldn't know, but almost 600 miles out above the ocean, Hawker's engine had begun to overheat. For two hours, the pilot coaxed his plane through rain squalls and tearing wind, surrounded by black clouds as tall as mountains, before a hull appeared among the fog. 
"In another hour we should have gone down for keeps," Hawker wrote later, but this ship, the Mary, had no wireless to tell the world of his survival. His fate was not known for several days.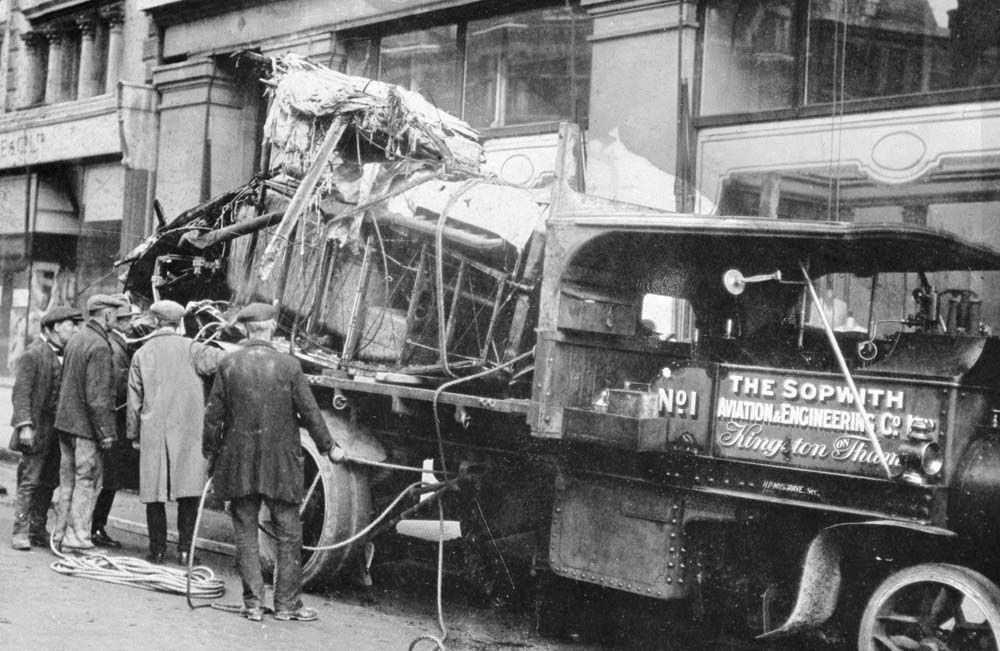 In the meantime, another crew were making their way slowly across the Atlantic in a flying boat. The Curtiss NC4 would cross the Atlantic over 10 days, stopping at the Azores en route to Lisbon. But the prize of being the first to fly across the ocean non-stop was still up for grabs.
The Vimy finally arrived on 26 May, in parts and packed in crates, which the Vickers team worked long days to construct.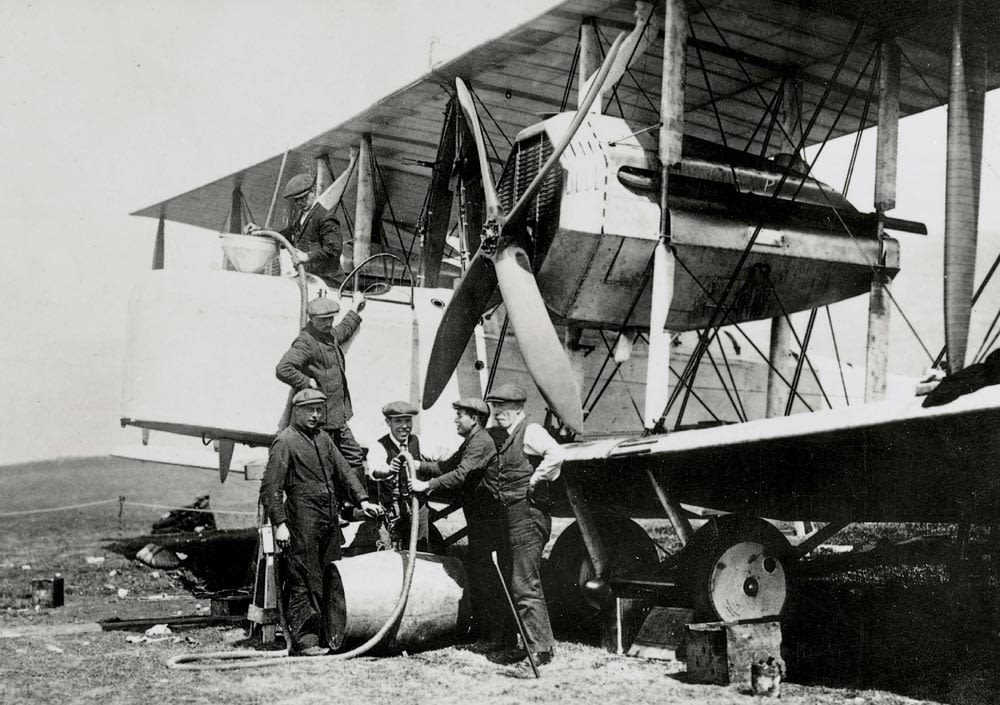 Alcock was in the thick of it. He cooked breakfast for the men each morning and, when they finally found a likely farmer's field, half on a hill with a swamp at the bottom, he led the labourers with picks and shovels to build the airstrip. 
By 14 June they were ready.  
That morning, a black cat sauntered past their aircraft – a cheerful omen, Brown thought. Two more black cats, both toys, were waiting in the cockpit. One, called Twinkletoes, was given to Brown by his fiancée. The second, Lucky Jim, had been produced by Alcock, not to be outdone.  
Strong winds again delayed the flight. By afternoon, the winds were still swirling but so were rumours their remaining rivals in Newfoundland – a crew of four, commanded by Admiral Mark Kerr – were about to take off. If so, they could beat Alcock and Brown to Europe. 
Spurred on, the two men wriggled into their flying suits.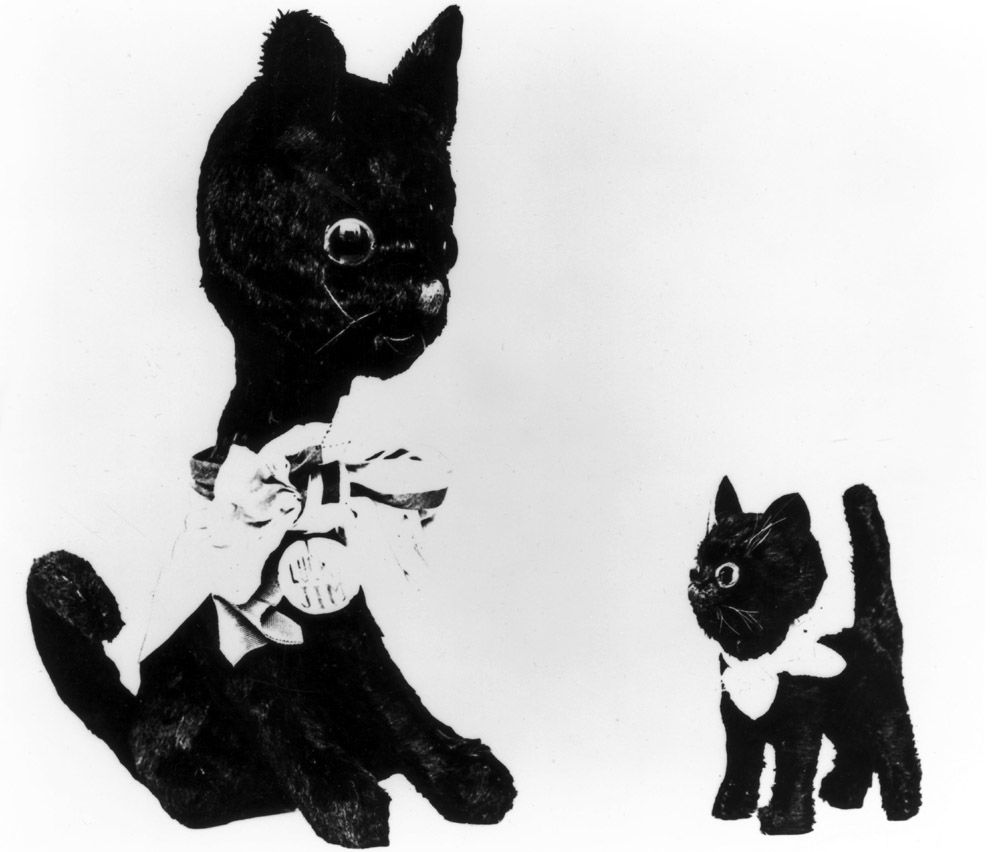 A few locals and some overseas reporters watched as they climbed into the open cockpit. 
"Contact!" yelled a mechanic. The engines roared. 
Beneath their wheels, the airstrip was short and pitted. It ran uphill, while the Vimy was weighed down with extra fuel for the long journey. As it neared the end of the airstrip, the machine "showed not the least desire to leave the ground", reported The Times.
Then, at just the right moment, the plane jumped off the ground, just cleared a fence a few yards further ahead and began to climb – but only slowly.  
More than once, Brown held his breath from fear their undercarriage would hit a roof or tree-top.  
Once they were clear, he looked over at Alcock. Sweat was running down the pilot's face.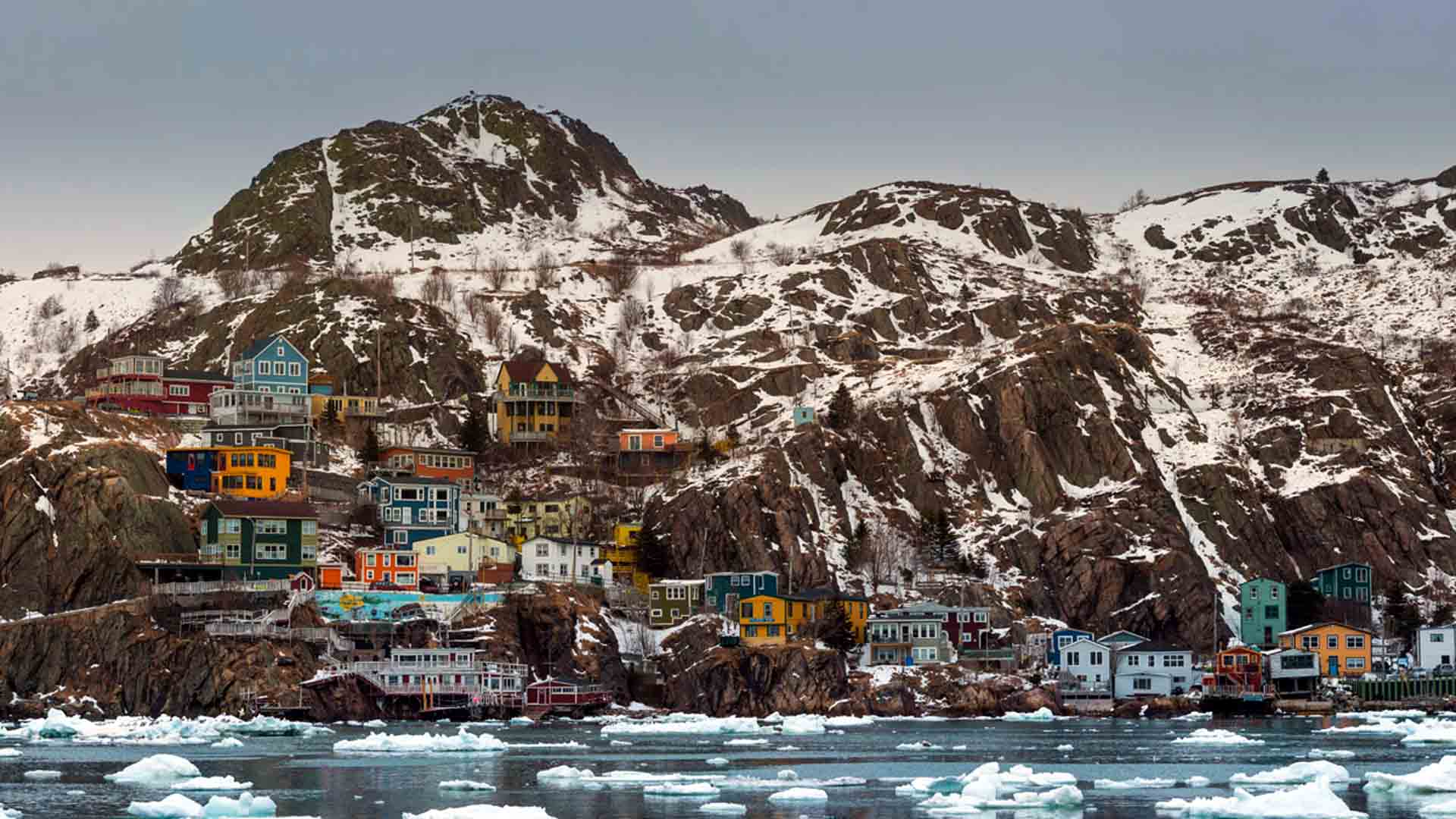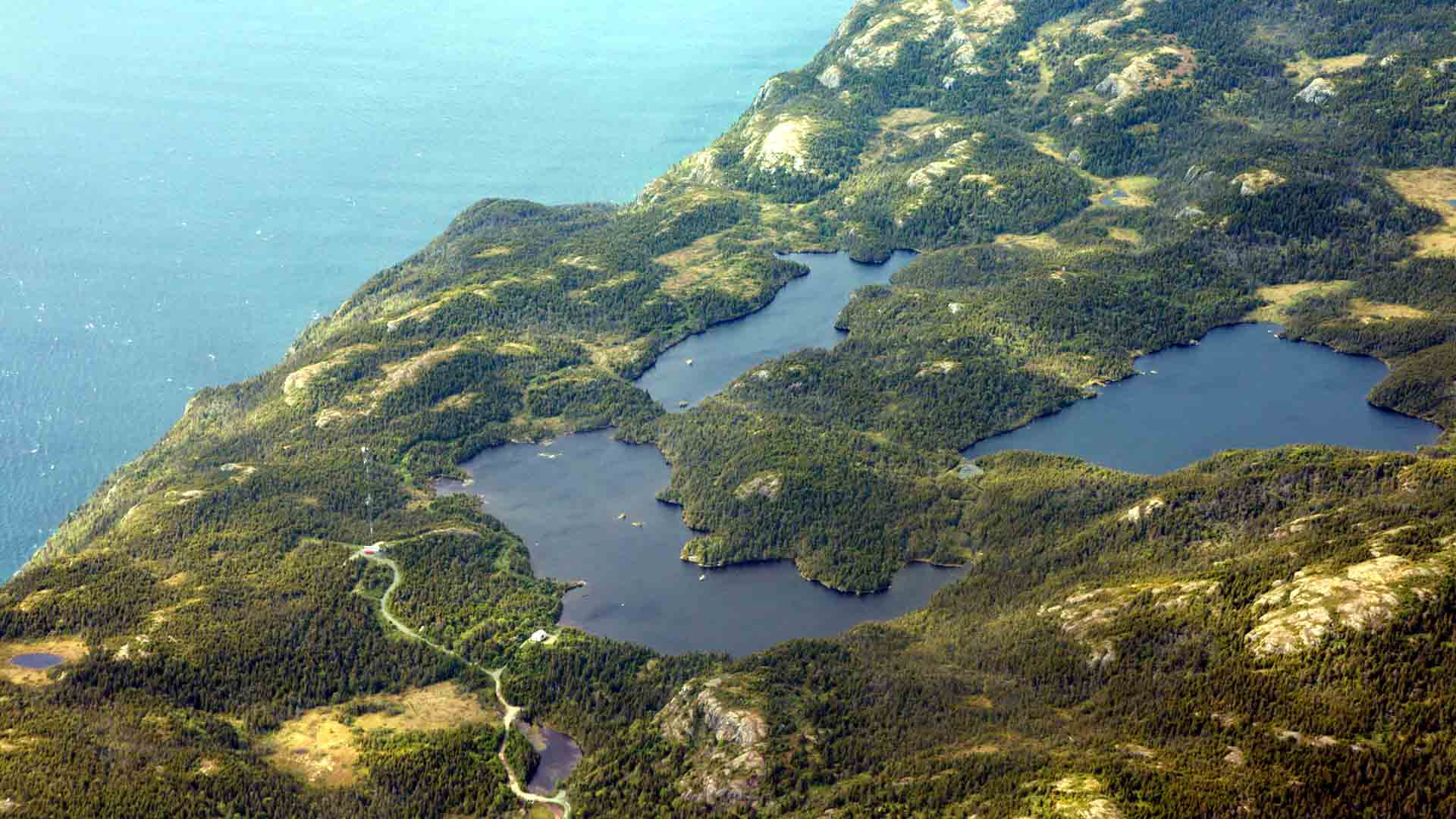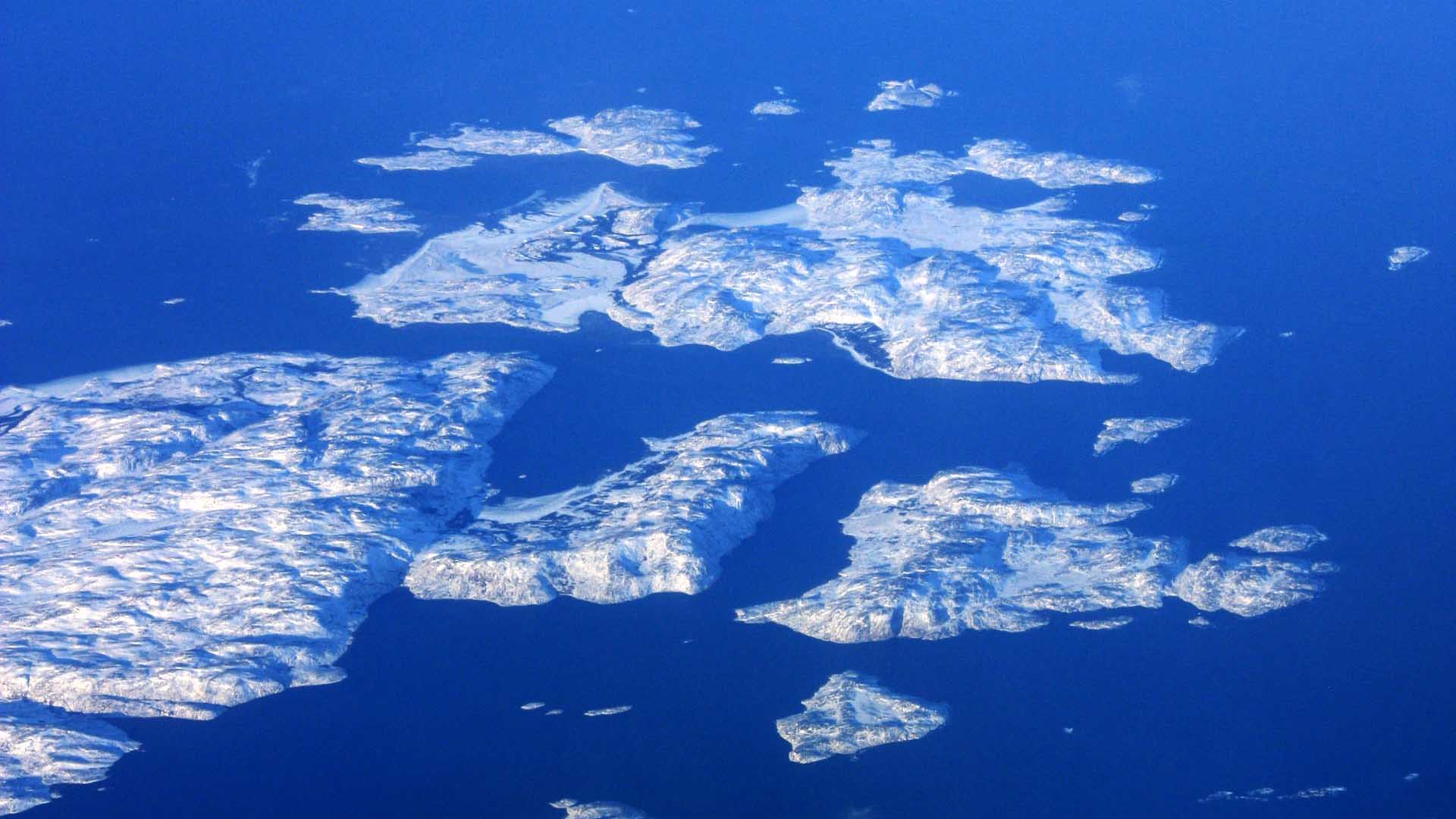 For the first hour after they crossed the coast, the men flew in sunshine, which sparkled on the icebergs floating far below. 
However, things soon started go wrong. A bank of sea-fog wrapped itself around them, leaving Brown unable to calculate their position relative to the sun.
This forced him to rely on dead reckoning, a much less precise method which could see them blown off course without realising their error until it was too late.
Leaning forward, he began to send a message on their wireless transmitter, only to watch helplessly as a small part of the machine snapped suddenly and broke away. A piece of the exhaust had also fallen off, making the engines so deafening the men's voices could not be heard.
Brown wrote in his notebook - "wireless generator smashed" - and showed it to Alcock instead. From now on they had no way of telling anyone they were still alive.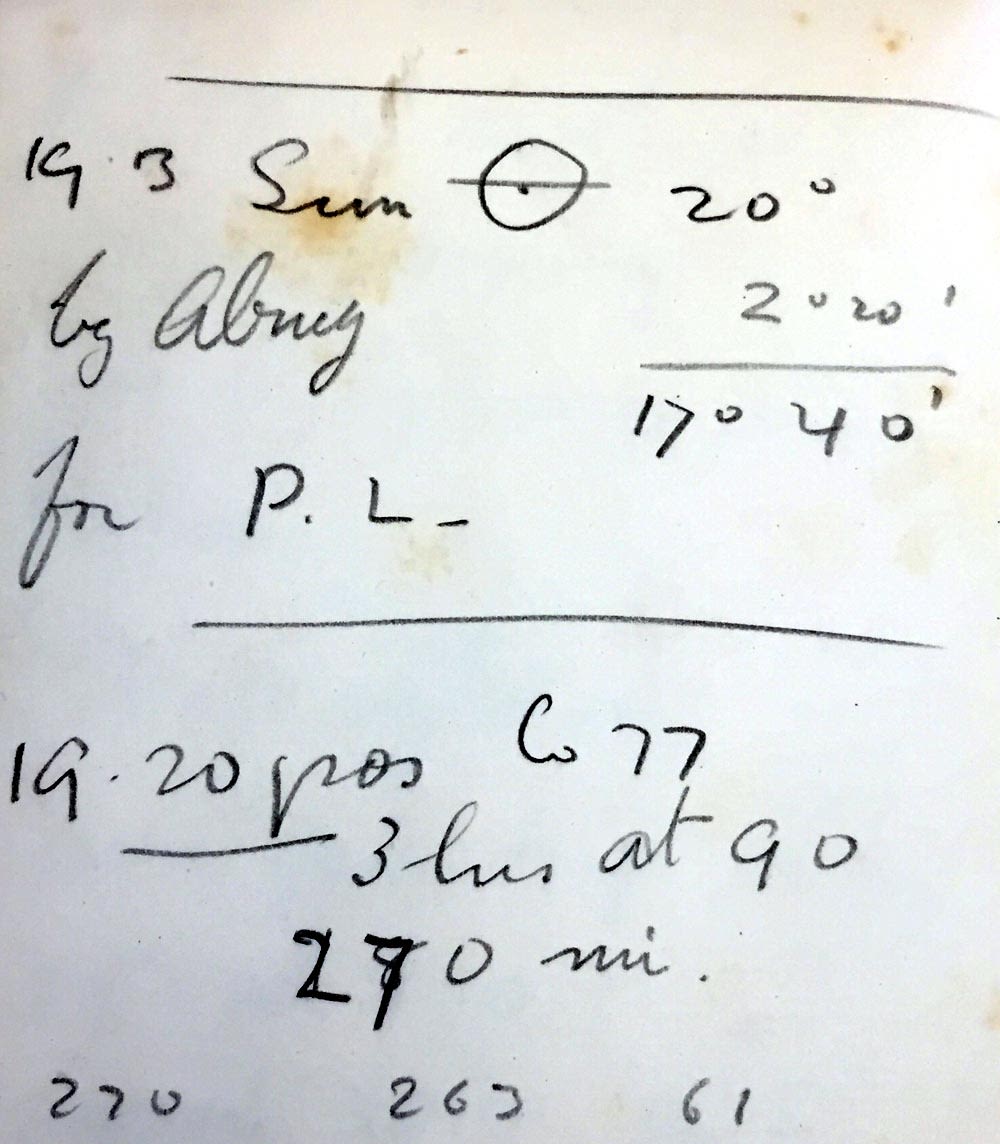 After several hours of flying Alcock took the plane up, hoping to break free of the mass of cloud around them so Brown could calculate their position.
However, there was another layer of cloud above it.
This, at least, was thin enough for Brown to see Vega and the Pole Star shining. Using only these stars as a guide, he was able to fix their position.
"The level of navigational skills shown was extraordinary," says Kevin Glynn, a filmmaker who has made a documentary about the flight.
"What Brown had done was to work out his calculations in advance. He did the maths on land, then tried to get confirmation he was right while in the air.
"If you want to get from A to B you plot your route, then when you are on the way you want to know where you are to see if you are getting it right.
"He was doing complex calculus in his head."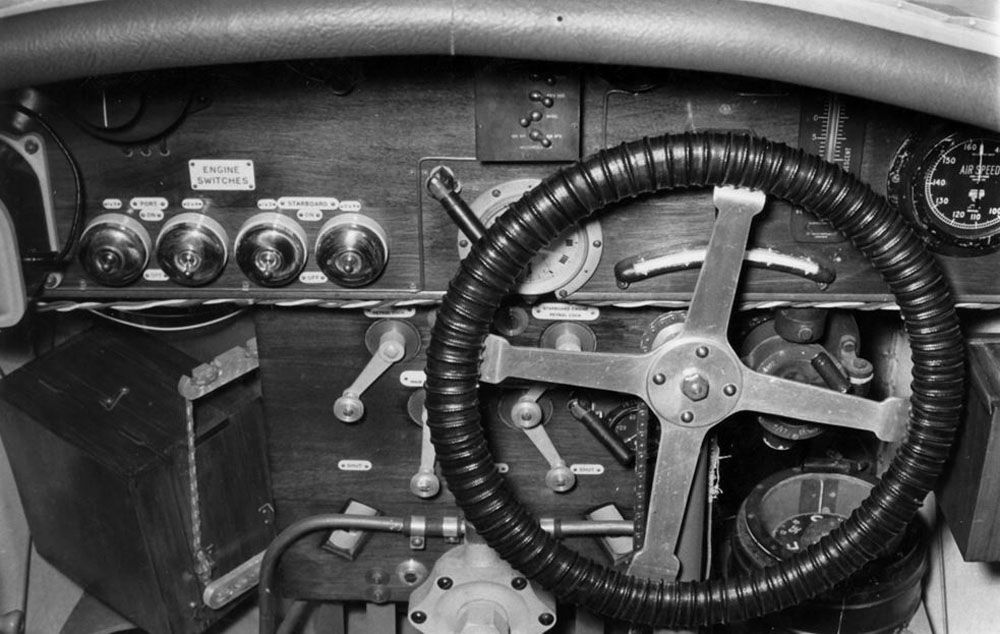 Brown had calculated they had flown 850 nautical miles, short of halfway.
He sat in silence as around them the cloud formed monstrous, unreal shapes in the darkness.  
As dawn broke, the wind picked up. The Vimy shuddered. Then it stalled.
Spinning down inside the cloud, unable to see the horizon, the men lost all sense of balance. Brown later recalled thoughts chasing each other through his mind. If they survived a water landing, they could drown. The odds were against a ship being close enough to rescue them. 
Bursting out of the cloud, the sea seemed to be standing sideways to them, so close they could almost reach out and touch it. Brown could taste the salt spray on his lips. 
But Alcock was not going to be beaten. To him, this race was the culmination of a decade's preparation, since he first moved to Brooklands.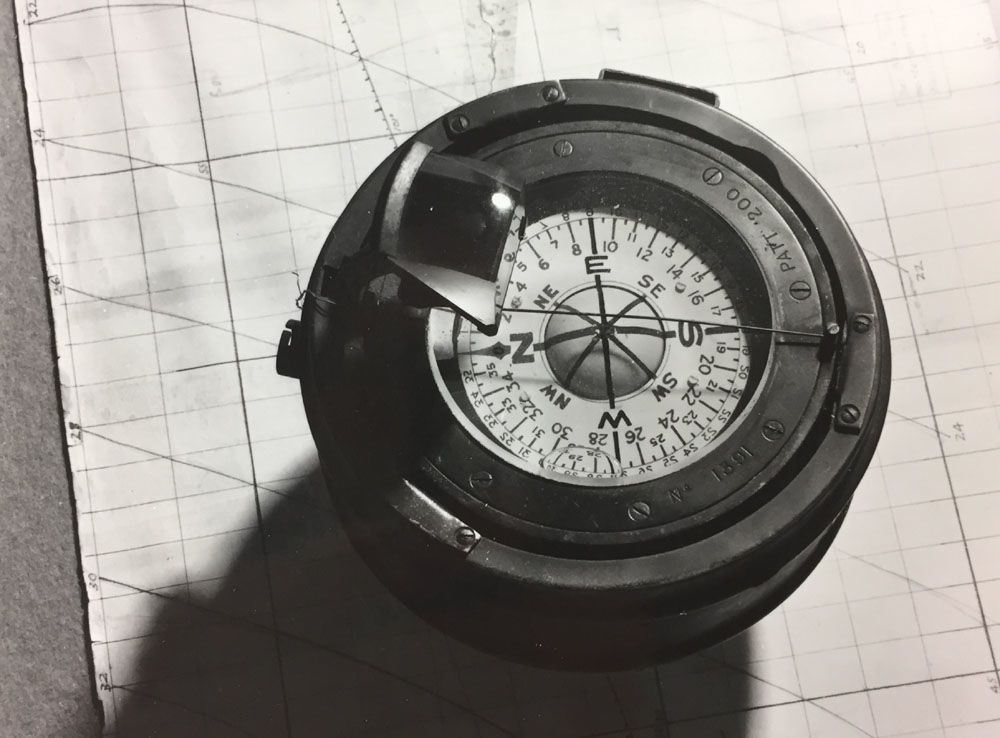 A quick glance at the horizon and he regained his balance, centralised the steering wheel, opened the throttles and the big Rolls-Royce engines thundered into life again.  
The plane climbed up, away from the ocean. Now sleet and hail slashed across them, soaking them and covering the plane in ice.
After a few hours of this, hunkered down in the cockpit, Brown turned to check the petrol-flow gauge behind them, and realised it was clogged with snow. 
He stood up in the cockpit and leaned over to clear it. The wind rushed at him, cold and violent.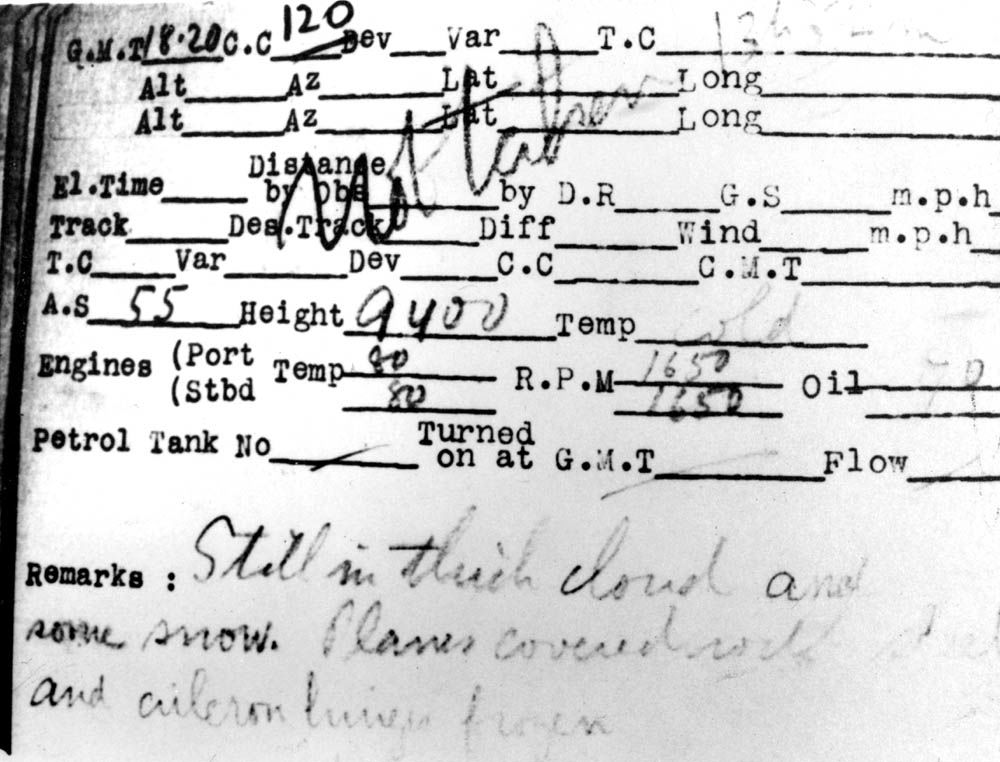 Meanwhile, Alcock kept staring forward, wrestling with the plane to keep it level, unable to lift his hands from the controls for even a moment.  
Still flying blind and trapped in silence with a broken wireless, Brown craved communication with the outside world. "The complete absence of such contact made it seem that nobody cared a dam [sic] about us," Brown later wrote.
He roused himself to sort out some breakfast and was stowing away the remains of their meal when Alcock grabbed his shoulder. Brown turned and, following his friend's outstretched hand, saw two specks of green beneath them – small islands, off the coast of Ireland. 
The navigator put away his chart and calculations. His heart was light. His task was over.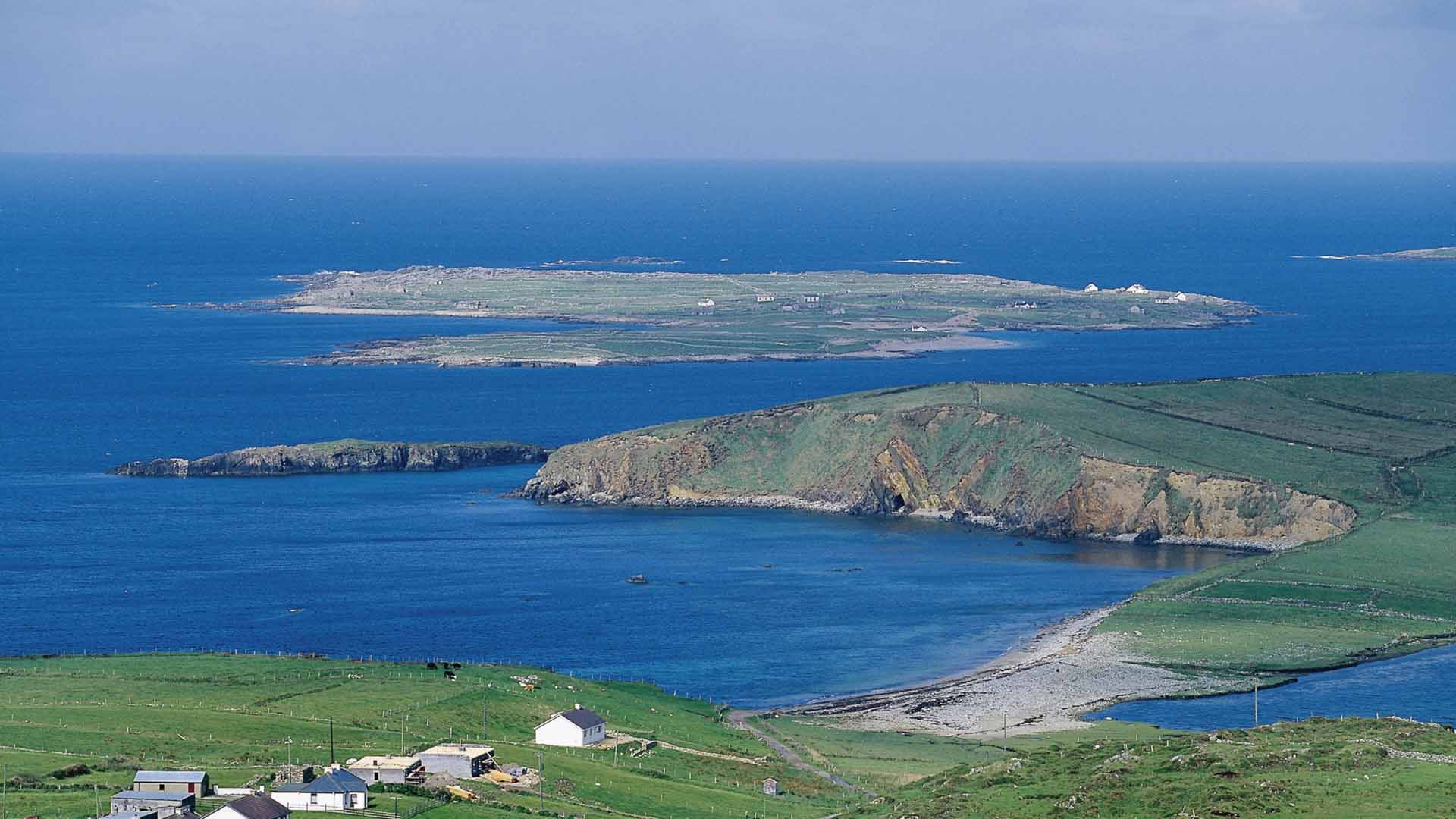 Flying low, they crossed the coast at 08:25 BST and circled, looking for a landing site. They had to be first on the ground to claim the £10,000 prize. 
Near Clifden, County Galway, Alcock saw what looked like a flat meadow and brought the Vimy down, its wheels seeming to glide over the surface.
Brown indulged himself in thinking that their nervous flight had ended in a perfect landing. Then, with a squelch, the plane sank axle-deep, pivoting over its wheels, the nose crashing forward.
This was not a meadow. The first non-stop flight over the Atlantic ended face first in Derrygimla peat bog.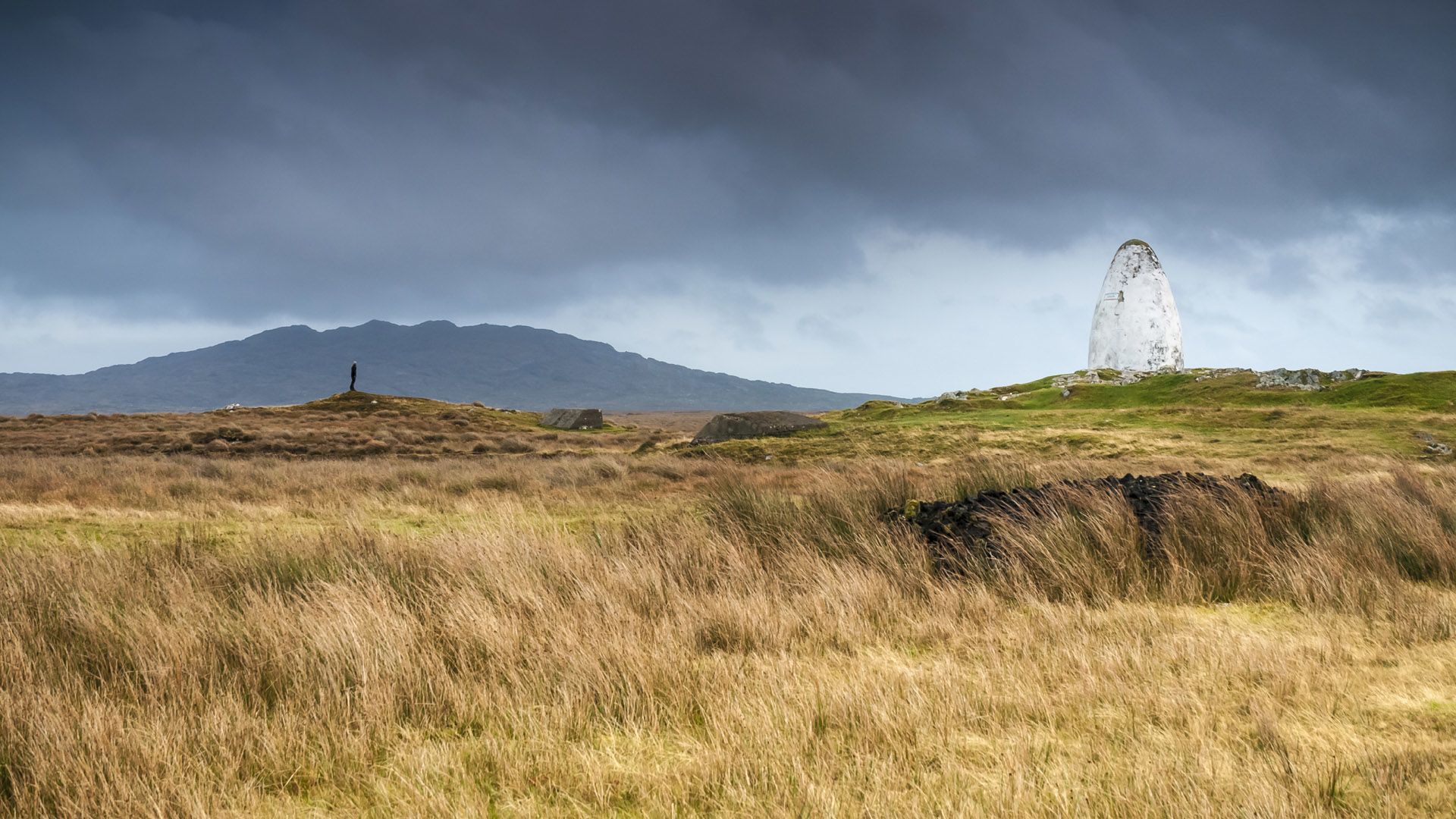 People, some still in their pyjamas, ran towards them and found Alcock sitting in the cockpit throwing out its contents and asking, "Who'll have an orange, direct from Newfoundland? Who'll have some cigarettes?"
"Anybody hurt?" somebody asked the airmen. "No." Brown had a bloody nose and mouth but nothing worse. 
"Where are you from?" said another.  "America," Alcock replied. The crowd laughed, refusing to believe it.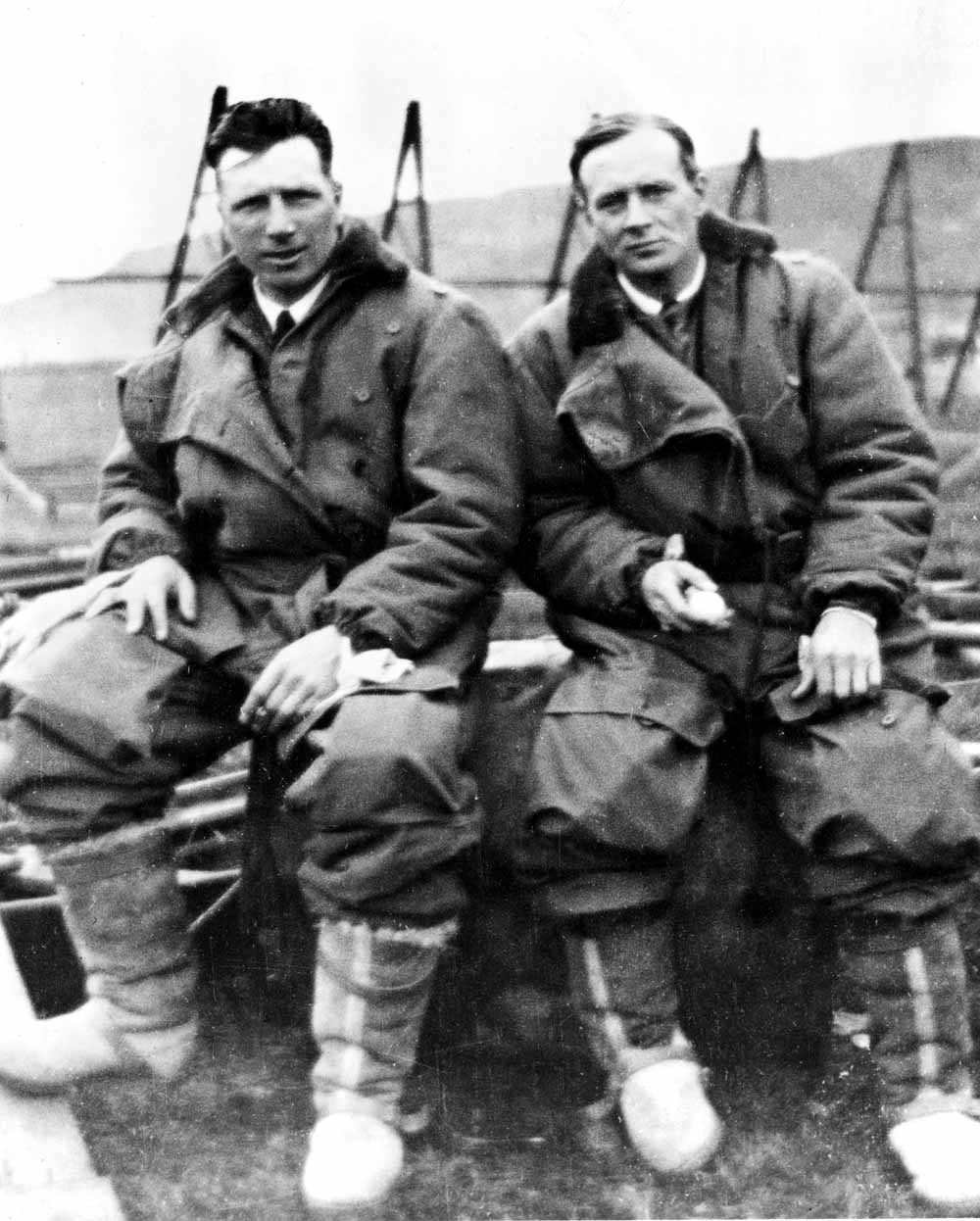 Nervously, the two men asked about the rival crew, led by Admiral Kerr. Had they landed? 
Their questions drew blank faces. Brown's fortune teller had been right. The Atlantic had been crossed - all 1,890 miles of it - in 15 hours and 57 minutes. 
Alcock and Brown were first.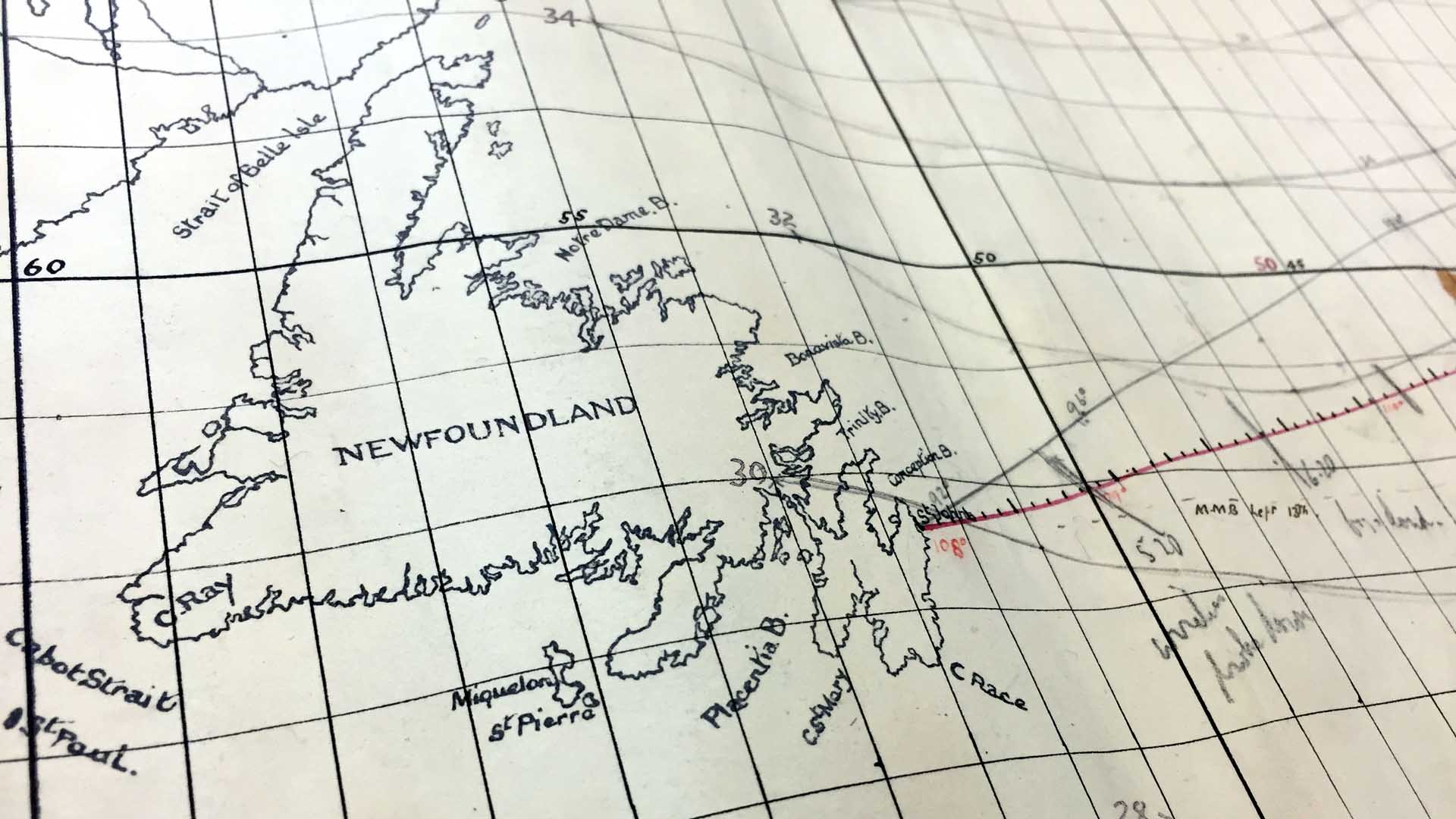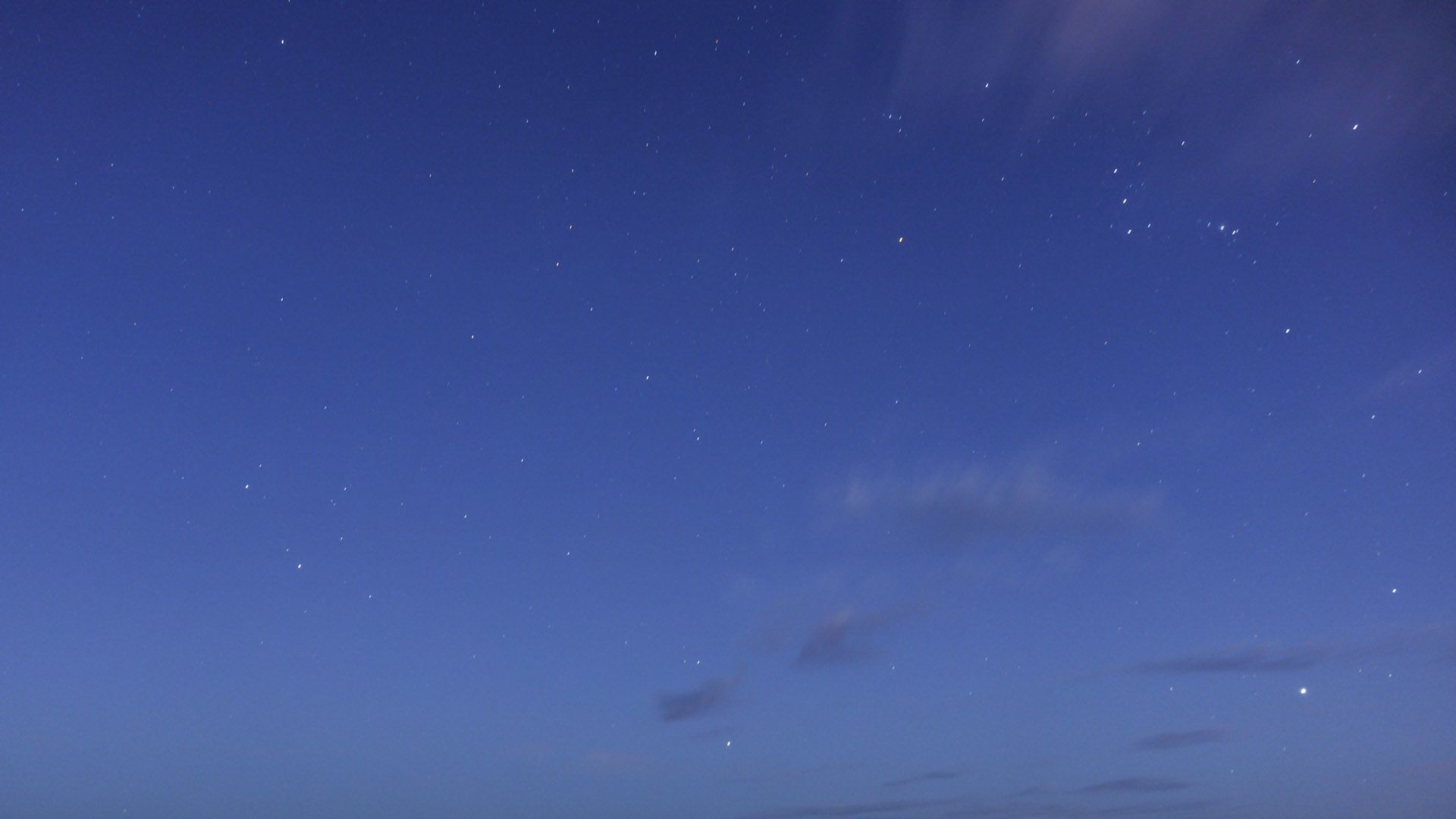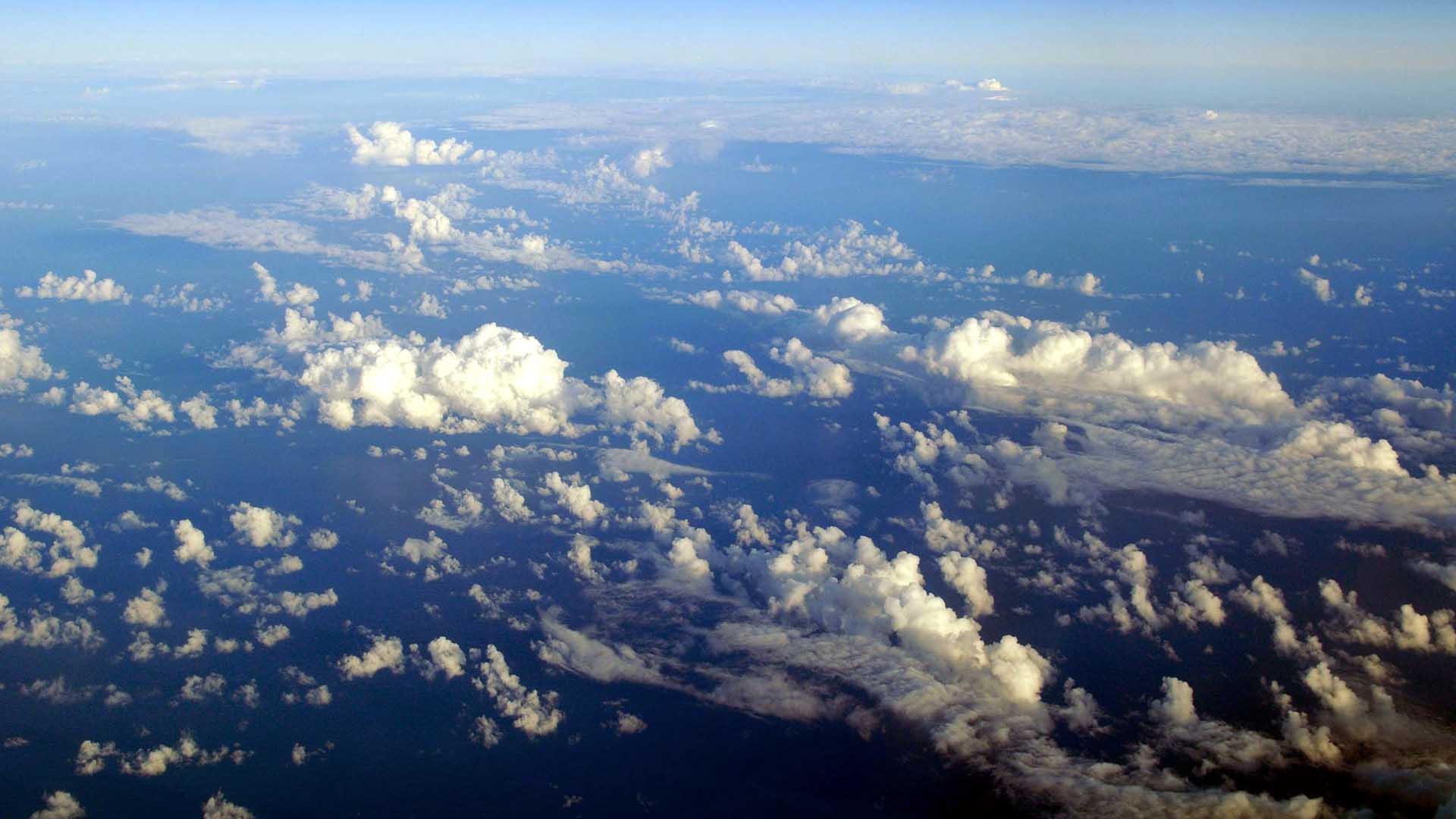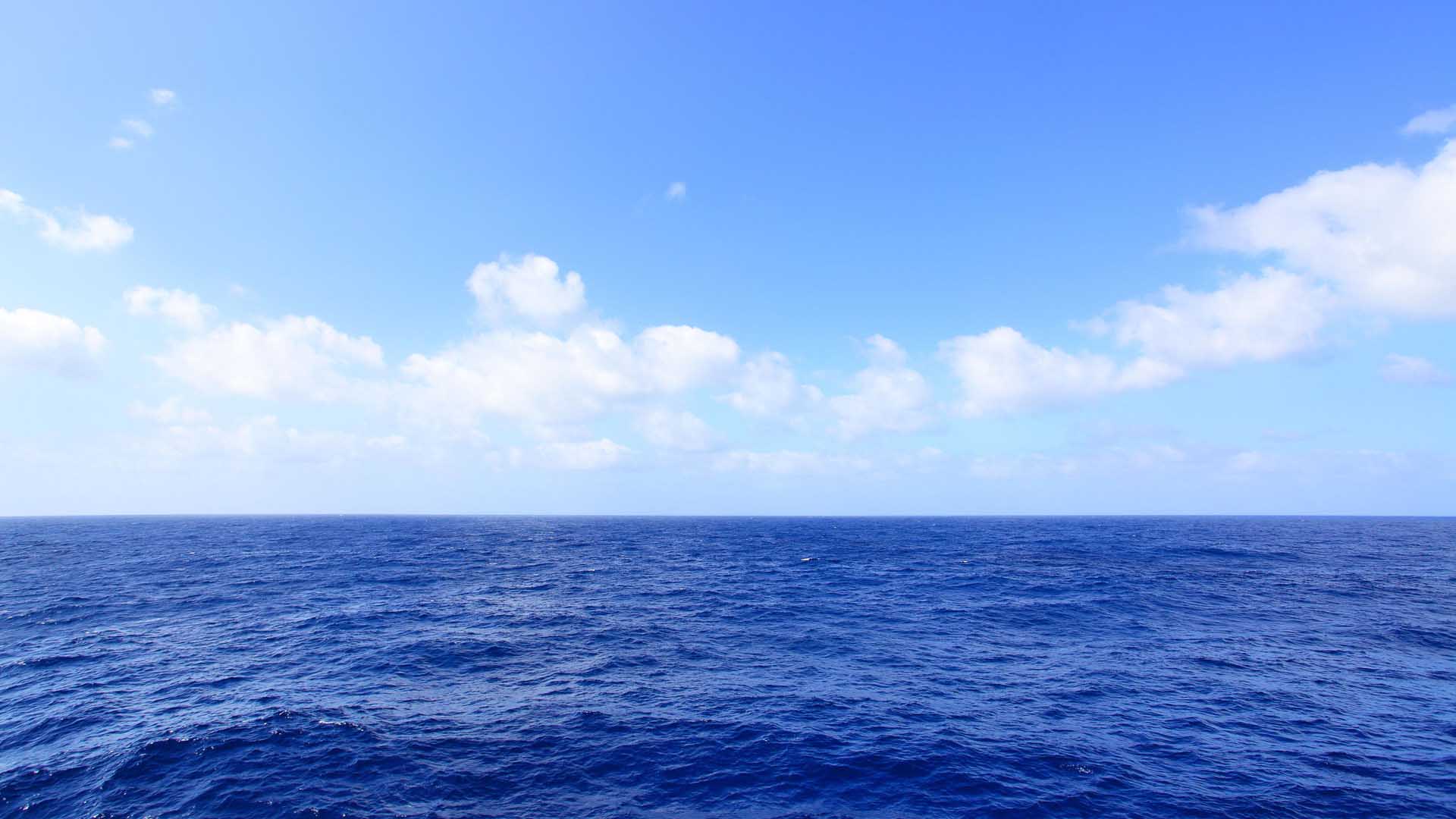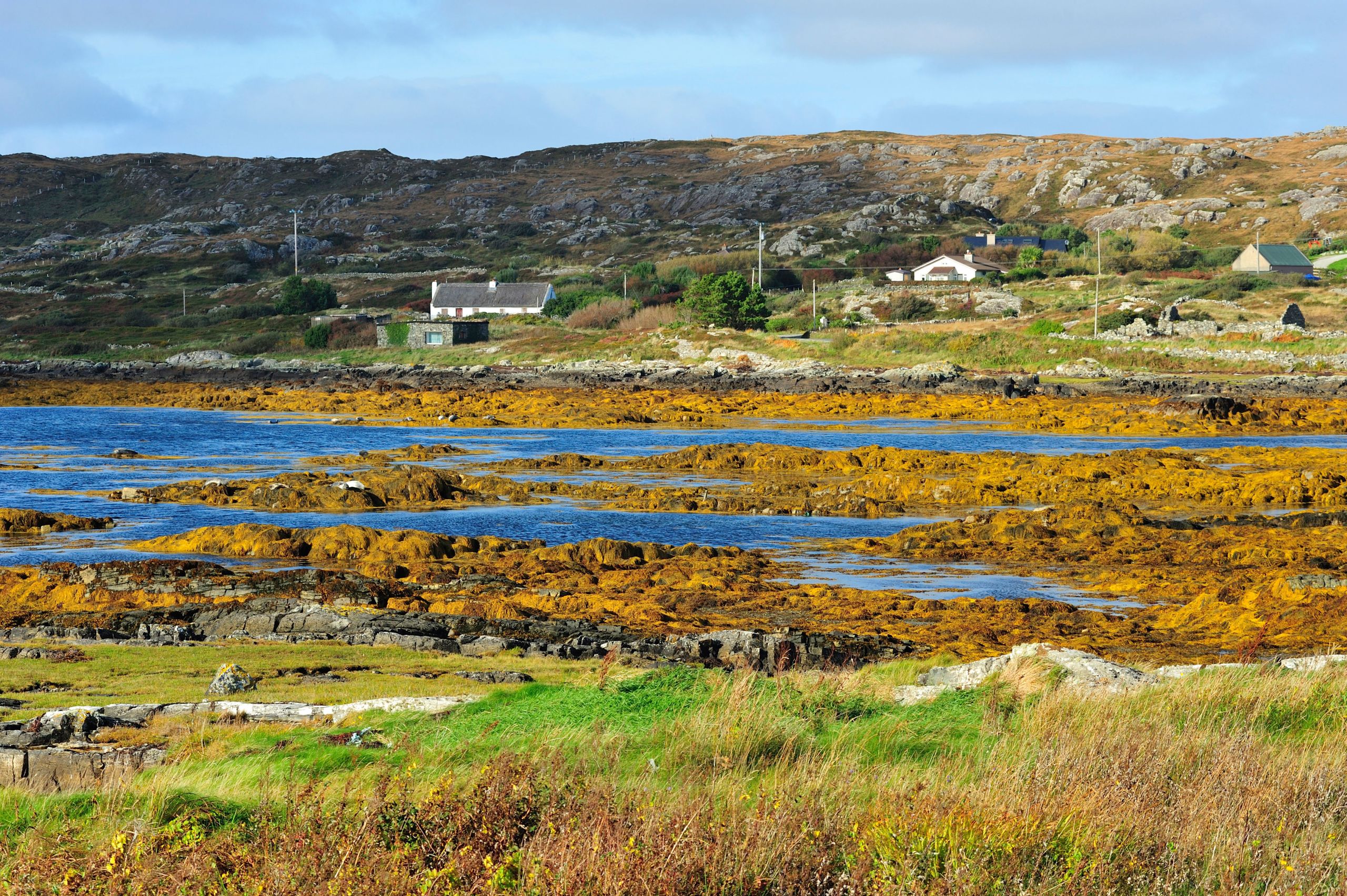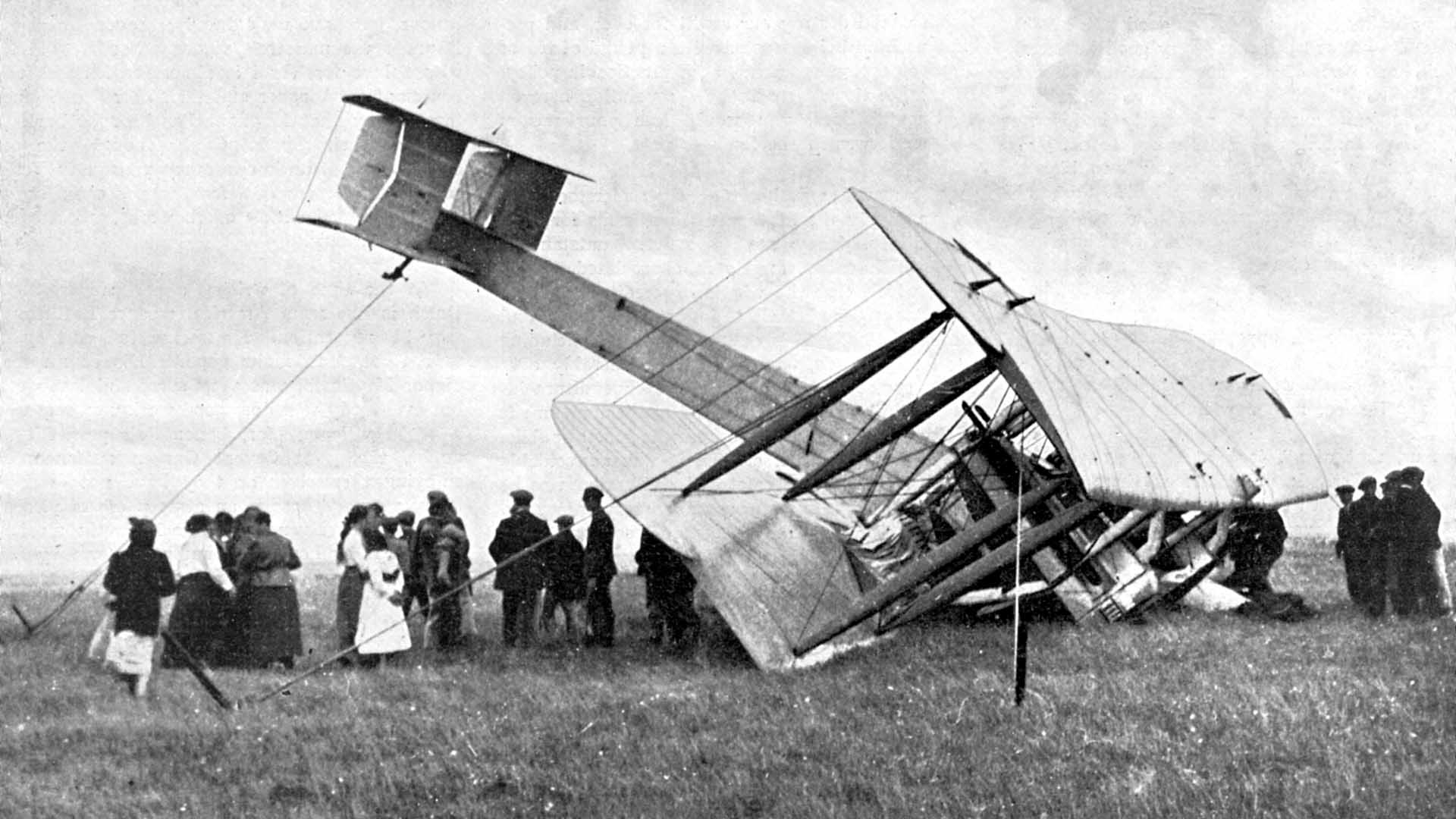 Brown's fiancée Kathleen had spent a wakeful night and wept when she first heard the news that he had made it.  Soon afterwards, she received a telegram at her home in Ealing, west London. 
"Landed Clifden, Ireland, safely this morning. Will be with you very soon," it promised.
Despite the cloud only lifting three times during their journey, Brown had managed to navigate them to within 20 miles of their original target destination using just a sextant and calculus, says the author Brendan Lynch, who wrote a book Yesterday We Were In America about Alcock & Brown.
"After the engine stalled and they spiralled, they would not even have known which direction they were supposed to be going in, but being such a good pilot Alcock corrected the plane," he adds.
"If they had come down in the sea they would never have been seen or heard of again, no-one would have known where they died.
"They were enterprising, knowledgeable and confident men. It was pure skill, not luck, that saw them through."
On their journey from Ireland to England, Alcock and Brown learned how much their lives had changed.  
Both were still deafened by the engine noise. They were exhausted. They found their bodies strangely reluctant to wake up at 07:00, their minds still thinking it was 03:30 – Newfoundland time. Worse, after the silent isolation of the cockpit, people were flocking to meet them.   
"We have had a terrible journey," Alcock told the gathering reporters as his normally cheerful mask slipped for a moment. 
Brown also struggled to accept the congratulations, telling the reporters only: "We didn't do so badly, did we?"
In Galway, the first stage of their return to London, there was a reception and speeches, while crowds gathered at the railway station just to see them. 
In the quiet of their railway carriage they wondered at how, three days before, no-one had even heard of them and now they were being chased for autographs.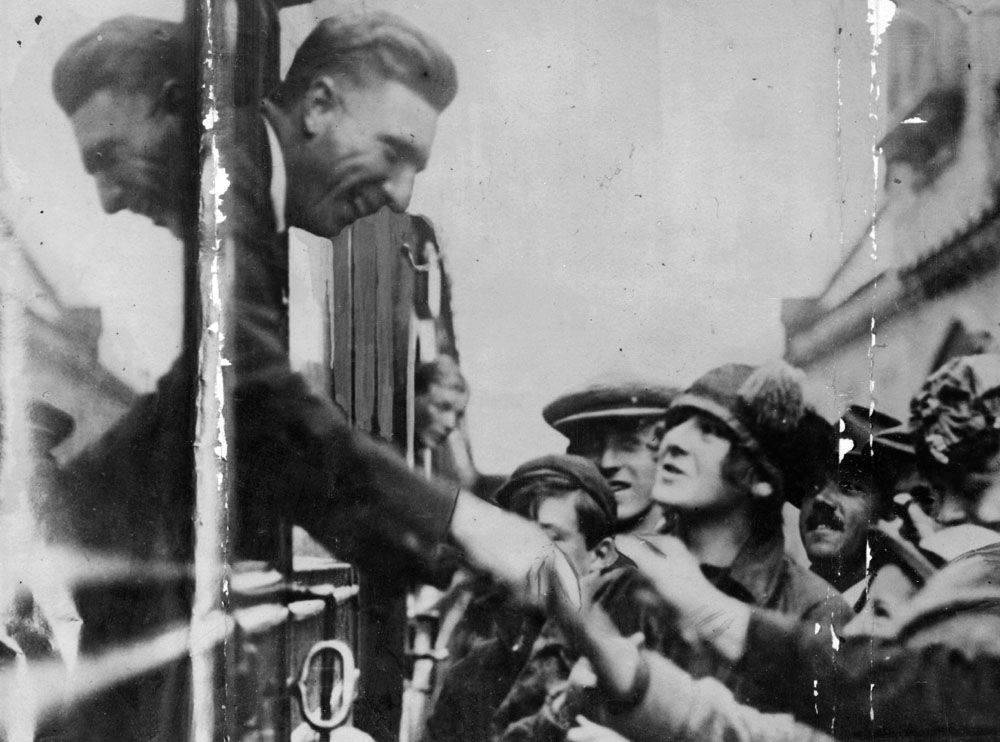 More crowds filled each station on the way to Dublin, cheered them on and off the boat to Holyhead, and then at Chester, Crewe, Rugby and every other railway station. Men and women struggled just to touch them.
Planes escorted their train as the men stared out of the carriage windows in a daze. A quarter of a million people lined the streets of London to watch their arrival.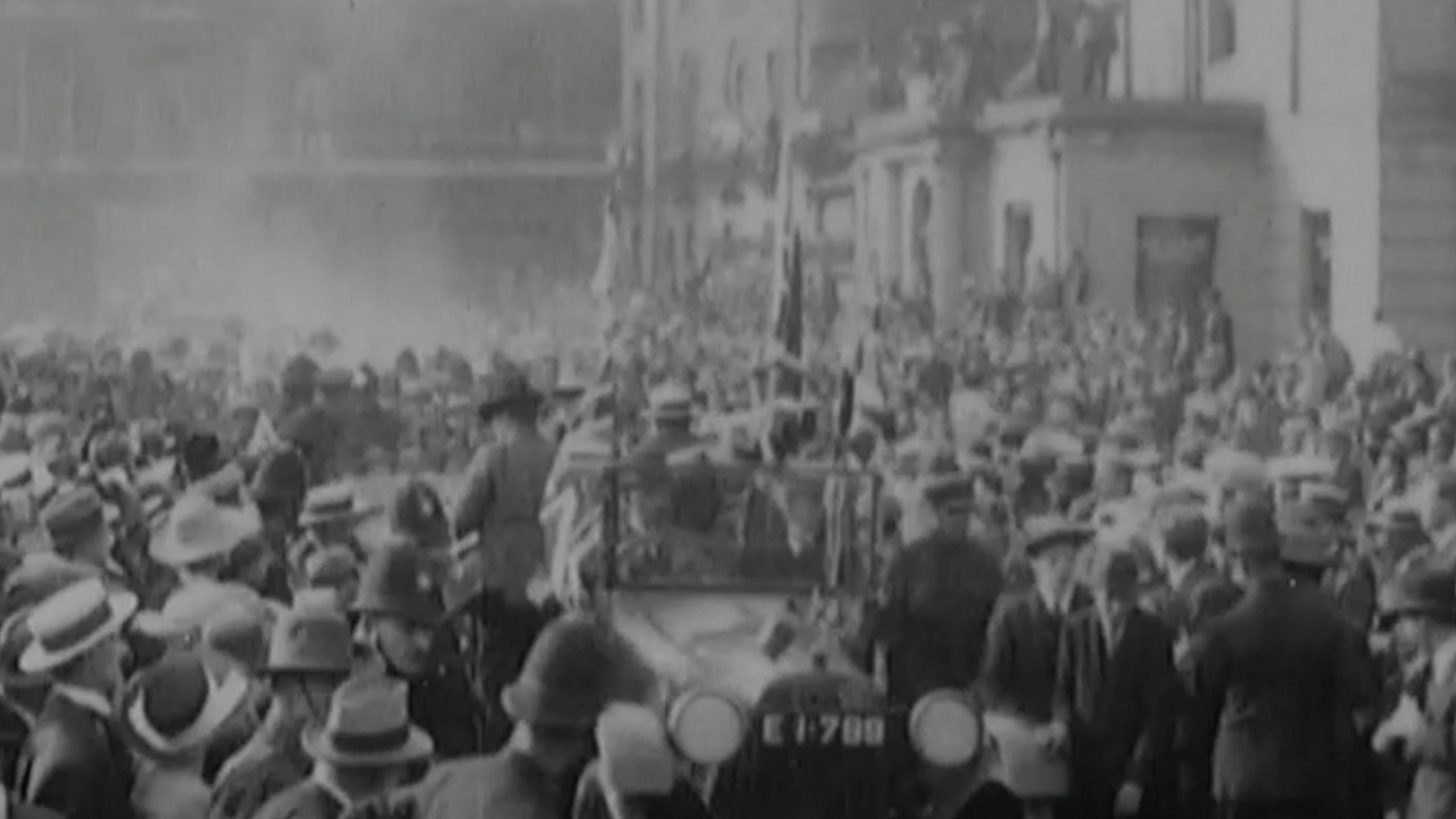 Alcock and Brown were mobbed by huge crowds in London
Alcock and Brown were mobbed by huge crowds in London
Alcock hated all the functions, the publicity. When called upon to give a speech, he managed: "I hope you will excuse me. I am not used to this sort of thing. I wish to express to you our feelings of deep gratitude, and if you will kindly excuse me," before sitting down.  
Still the plaudits came, unwanted. Lord Northcliffe wrote to praise the pair's "typical exhibition of British courage and organising efficiency". 
Churchill, who presented their £10,000 prize, said: "I don't know what we should admire the most; their audacity, their determination, their science, their skill… or their great fortune."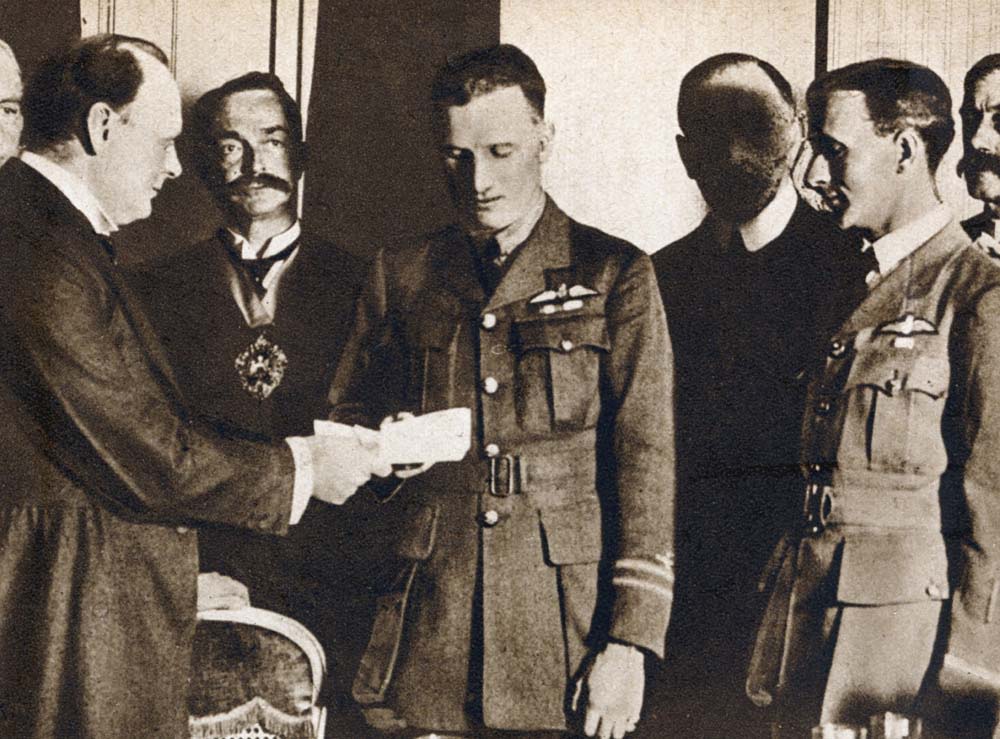 Alcock, who planned to race again days after their arrival, had to pull out after being called to Windsor Castle, where the pair were knighted by King George V. 
Finally, the tumult quietened. Brown married his fiancée. Alcock returned to Brooklands and went back to being a test pilot. 
Five months later, on 18 December, he was due to fly another Vickers plane, a Viking, to the Paris Aircraft Exhibition. There was low cloud and rain that morning and some suggested he delay his departure. 
But Alcock wanted to have the plane ready for the next day's exhibition opening. Once again, he set off into the clouds. 
He crashed, less than 100 miles from Paris, and died.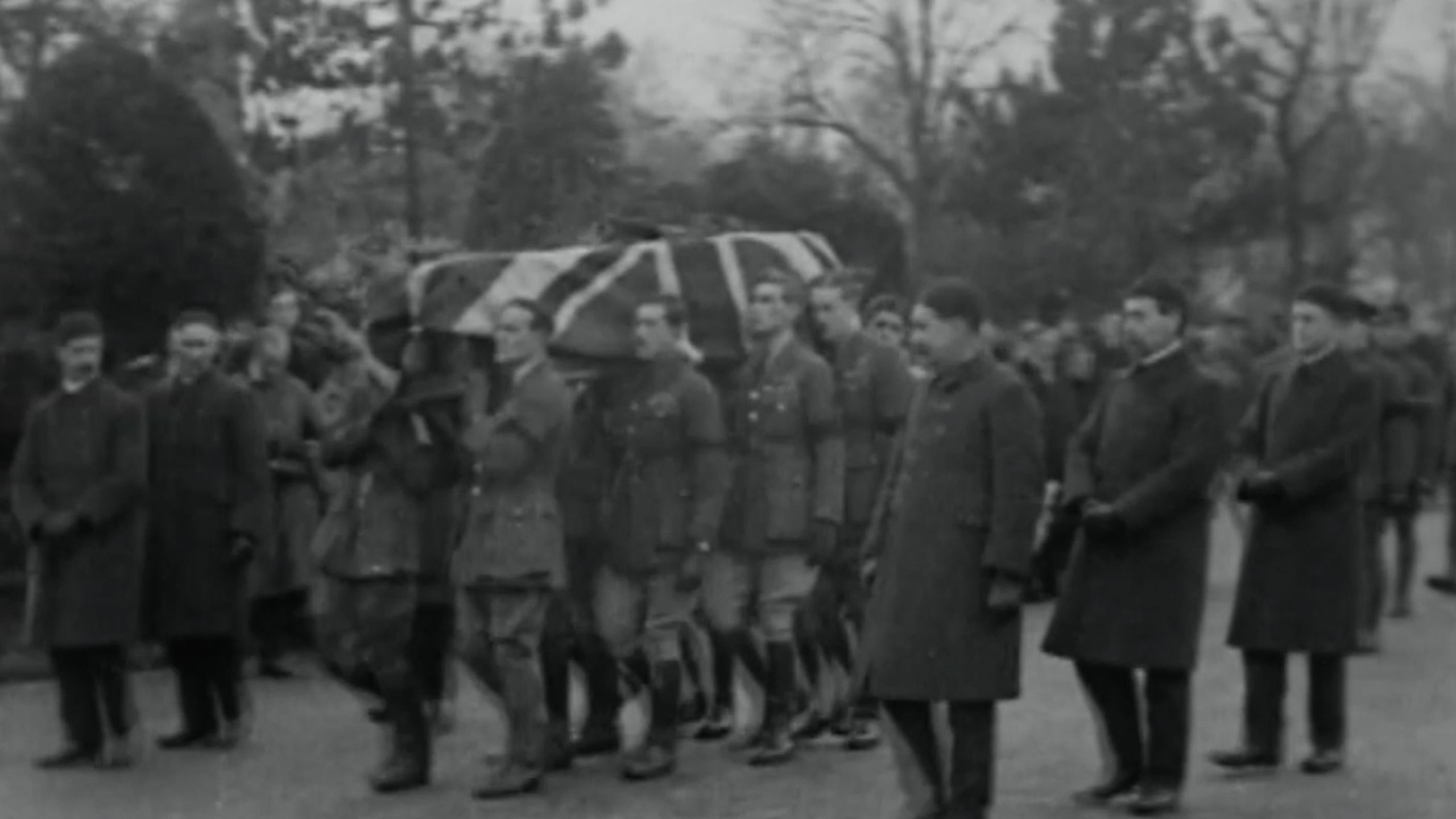 Brown was on honeymoon in San Francisco when he learned what had happened. He and Alcock had become close following their flight together - the tousle-haired, unworried, smiling pilot and the older, quieter navigator.  
The loss, Brown told reporters, was "a true sacrifice". 
He did not fly again.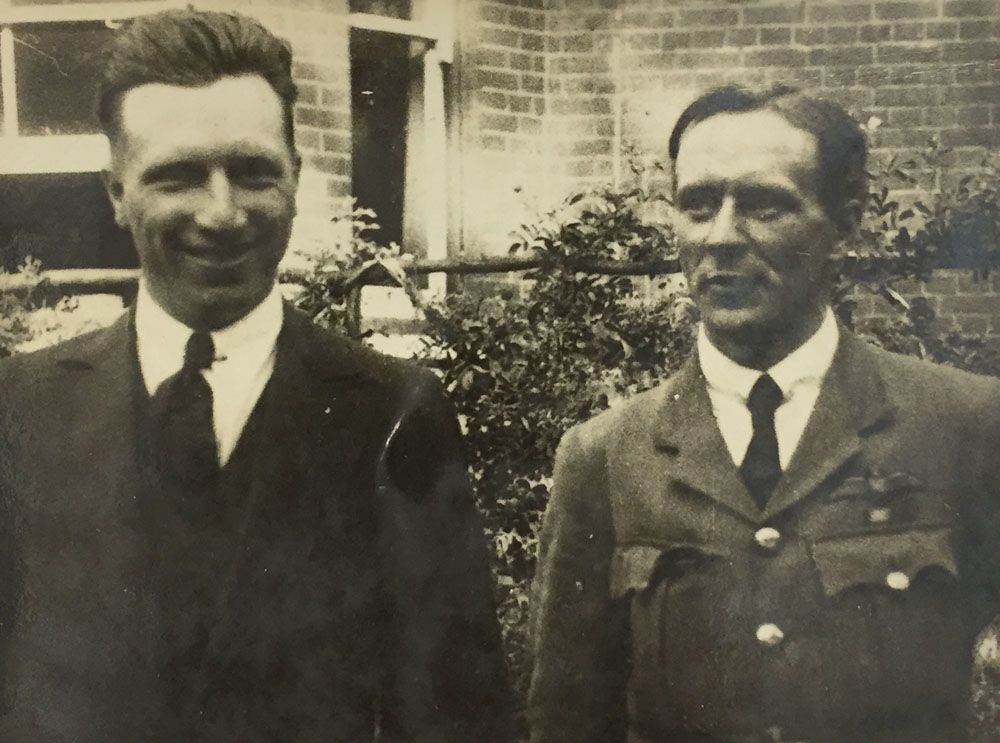 On their return, he and his wife moved to Swansea, where Brown worked for Vickers. Their only child, a boy named after his father, was born in 1922.  
For eight years, no-one repeated his and Alcock's achievement.
Then, in 1927, an American, Charles Lindbergh, caused a sensation after making the flight from New York to Paris without stopping, and alone.  Lindbergh caught people's attention.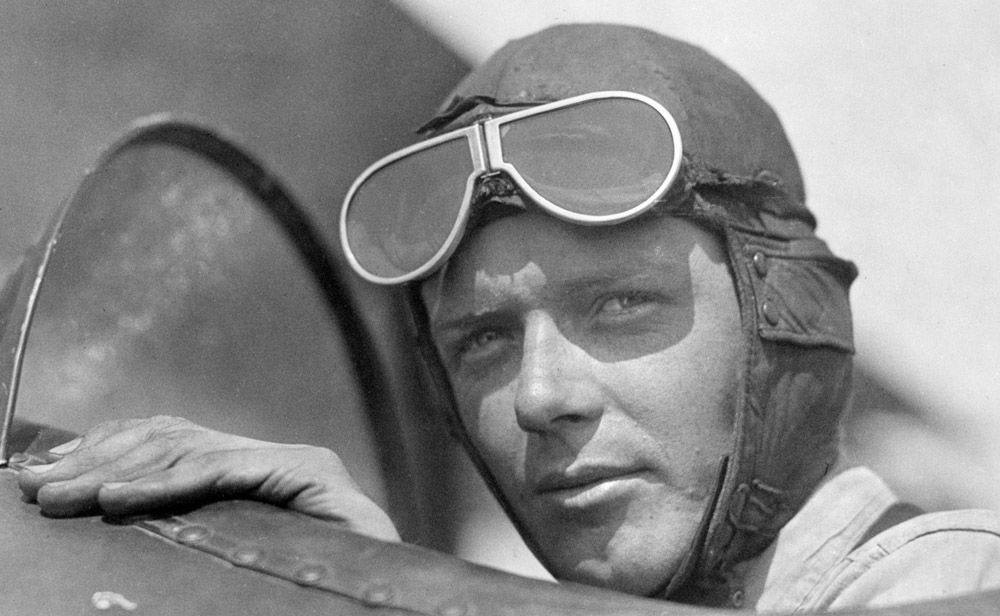 He was given the Medal of Honor by the US, the Legion d'Honneur by France, had airports named after him and Hollywood made a movie about his flight. 
In contrast, Brown was less willing to talk about his own achievements. It seemed to him an awful thing to be told that his flight was historic, as that meant living up to other people's expectations.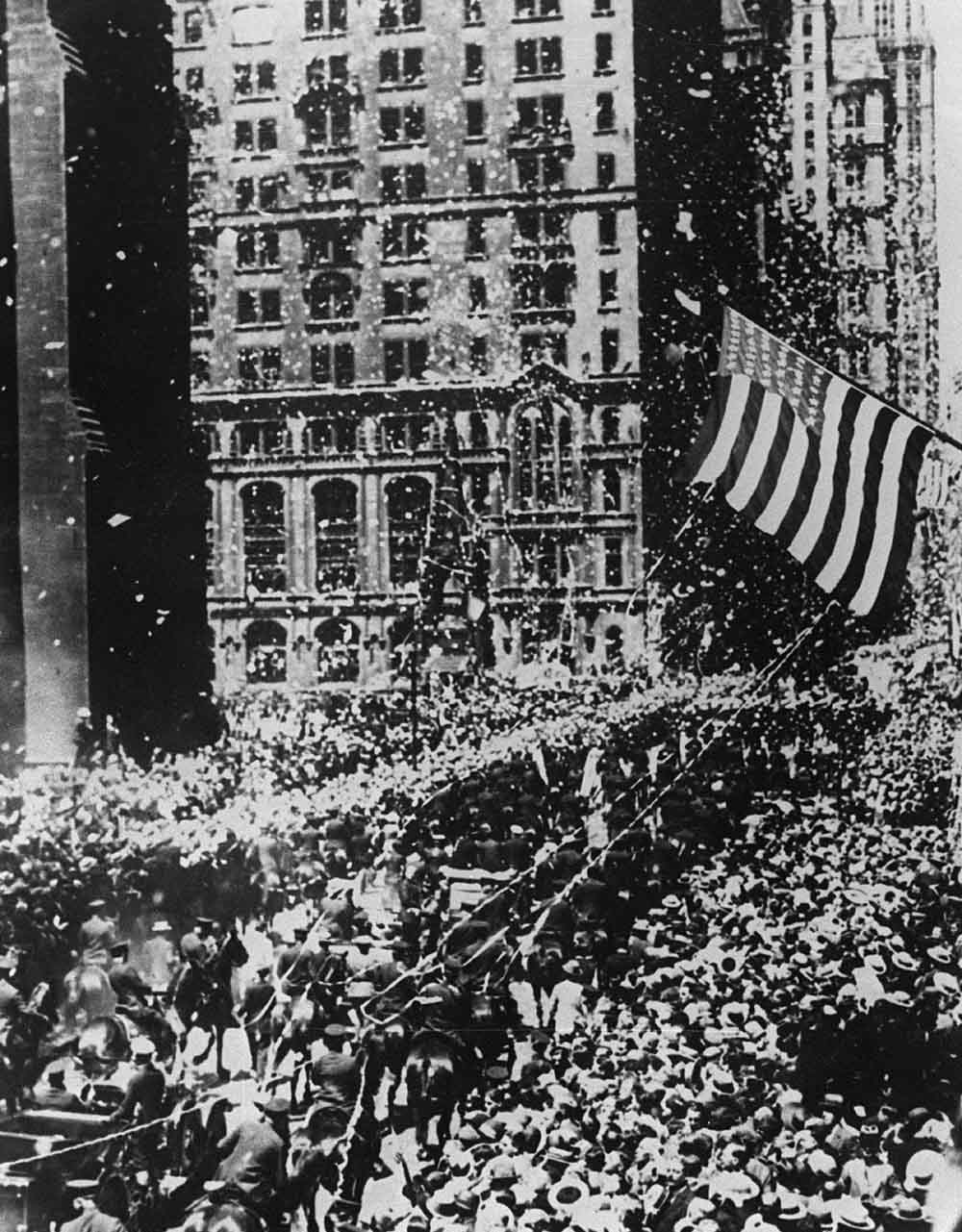 When World War Two broke out both he and Arthur junior signed up, with the younger man joining the RAF. He was reported missing in June 1944 and was confirmed dead six months later.  
The news broke Brown, who became a recluse. For a few years, on 15 June, he made solitary visits to the Science Museum in London, where the Vickers Vimy which he flew with Alcock was hanging from the ceiling.  
He stood silently, leaning more heavily upon his walking stick with every passing year, and stared at the plane in which he'd crossed the Atlantic.
He died at home in October 1948, aged 62.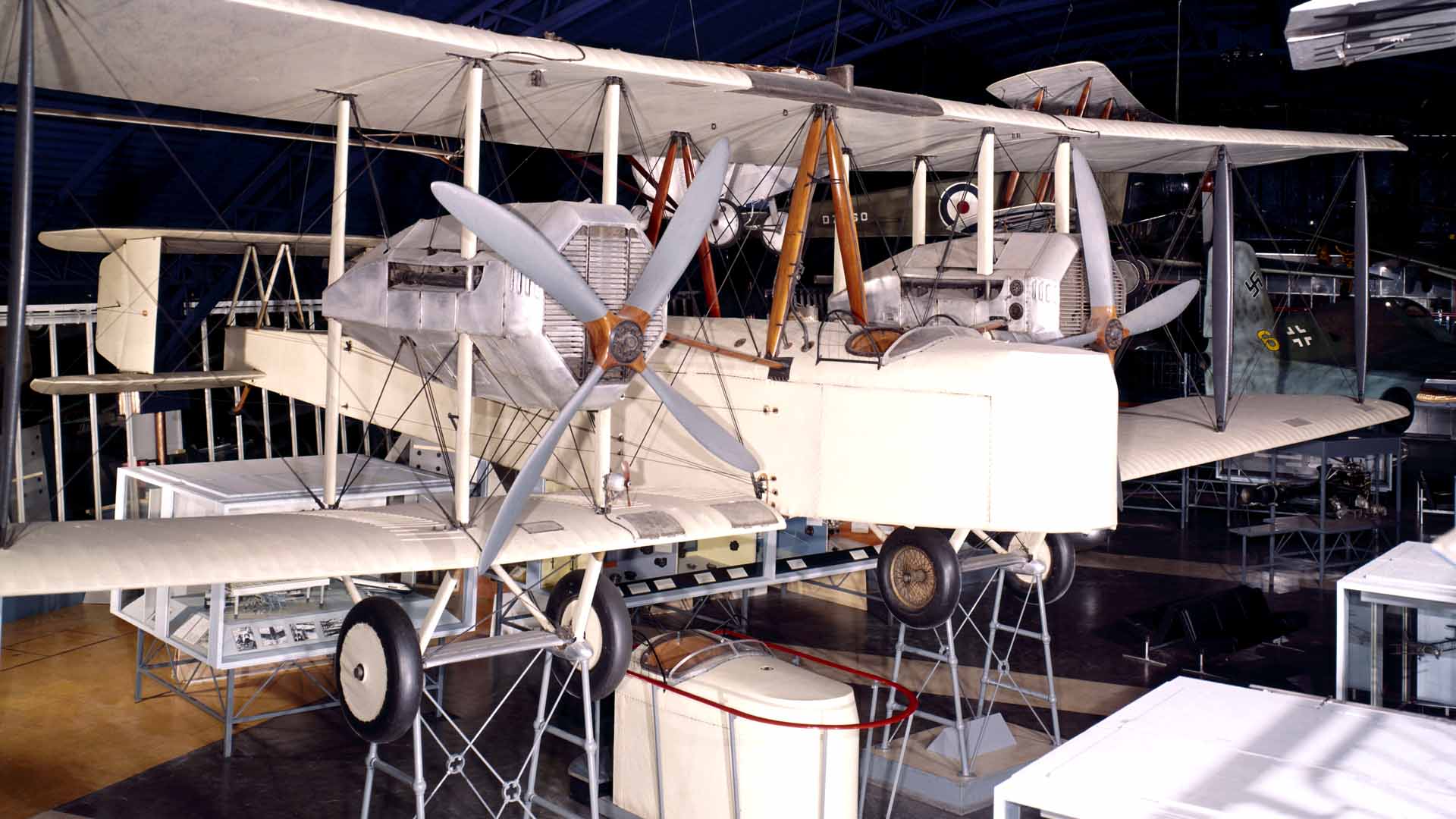 Alcock and Brown's Vimy is on display at the Science Museum in London
Alcock and Brown's Vimy is on display at the Science Museum in London
Following Brown's death, no-one was left to tell the story of his flight with Alcock. 
For years, a statue of the men stood beside a runway at what is now Heathrow Airport, but it has since been moved to a site off a side-road, behind a security gate, outside a training school. 
A smaller statue stands in Manchester Airport, often unnoticed by the thousands who walk past it daily.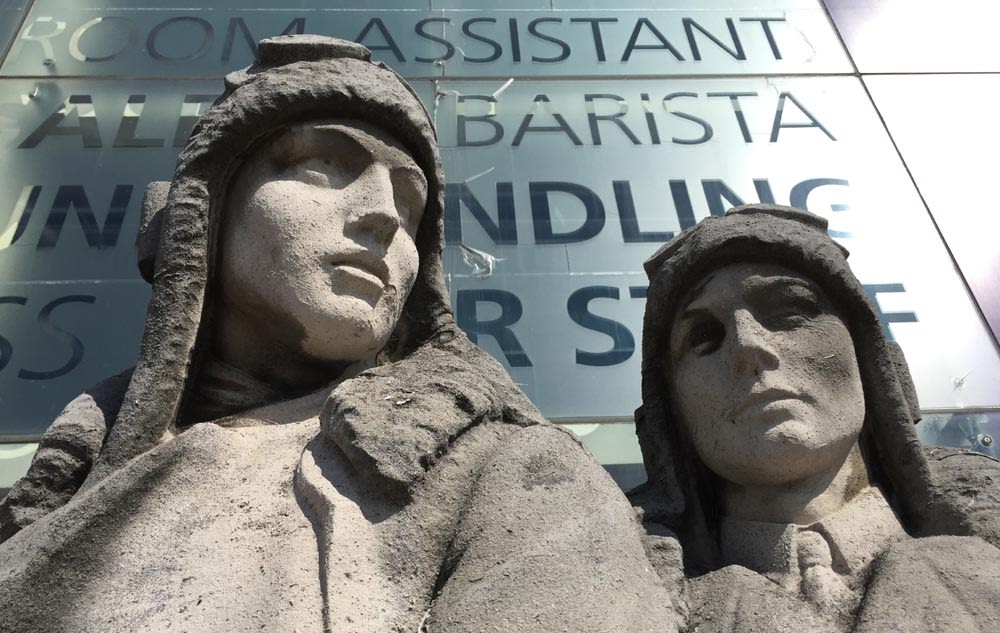 Elsewhere in Manchester, the city where the two men spent their childhoods watching the birds and building model kites, there is a brass plaque hanging in the Town Hall, but that building is closed for restoration.
"I fail to understand why they have been so unrecognised in Britain," says Kevin Glynn. "The skill of what they achieved was akin to the moon landing; it had never been done and was almost impossible."
There are several possible explanations for the speed with which their achievement faded from the collective memory. In one way they were a victim of their time, according to Doug Millard, of the Science Museum in London.
The early 20th Century was awash with aeronautical achievements and, no sooner was one completed, someone else came along and set a new record. New speeds, heights and distances were constantly being reached with the UK at the time "really world-leading", Mr Millard said.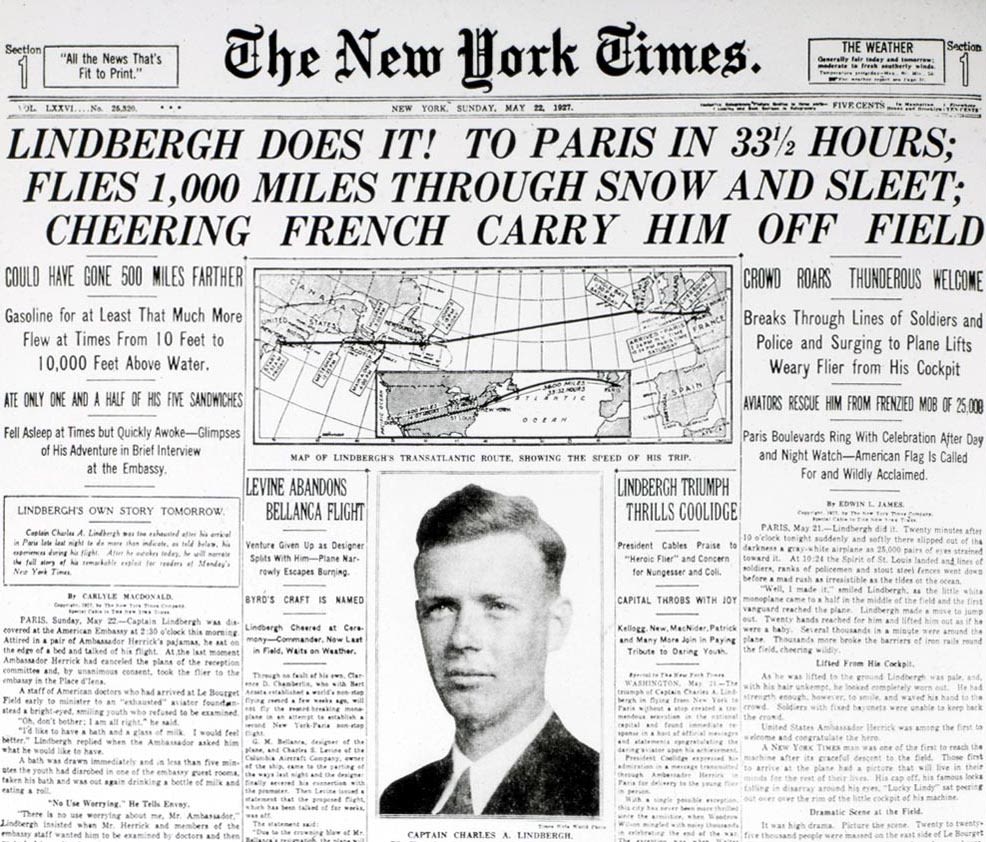 Another possible reason was Australian pilot Harry Hawker, the "Ayrton Senna or Lewis Hamilton of his day", according to Mr Glynn.
"He had attempted the crossing but failed. Everyone thought he was dead and there were so many articles in the paper about him, the country mourned him," he adds.
"Then it transpired he was still alive and there was so much more about that. A week later Alcock and Brown did what they did - I think there was a certain media fatigue by that point about aviation.
"Then on 21 June, the Germans scuppered their fleet at Scapa Flow. That then dominated the papers.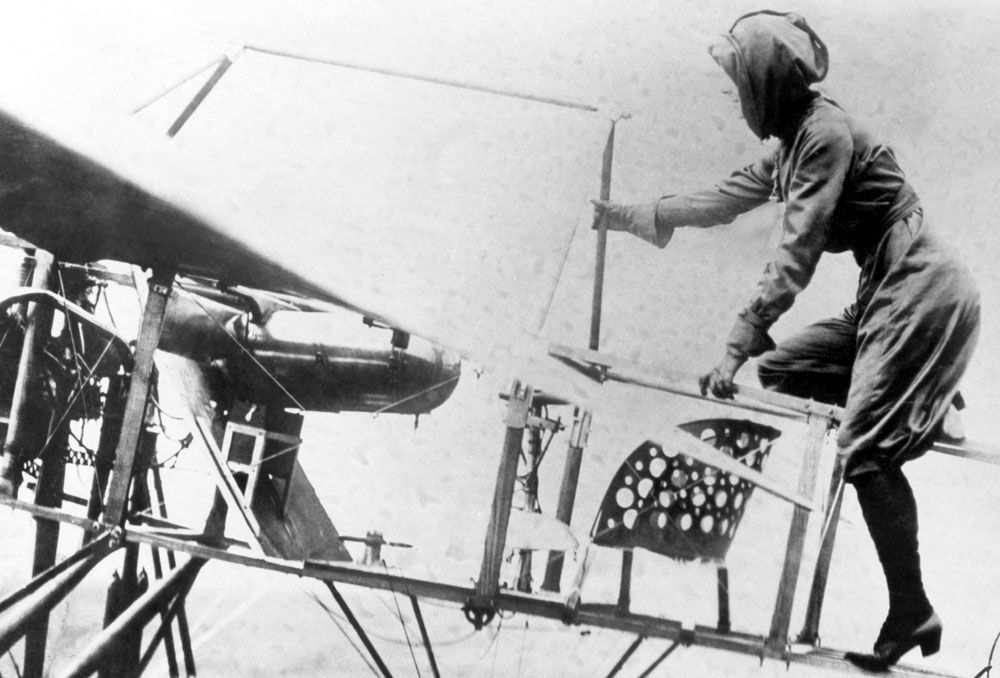 "Do you know the name Harriet Quimby? In 1912 she became the first woman to fly across the Channel, but it was the day after the sinking of the Titanic. She was on like page 35 of the papers.
"Lindbergh just happened to be in a time and place where not much else was going on.
"The media creates history to a large degree."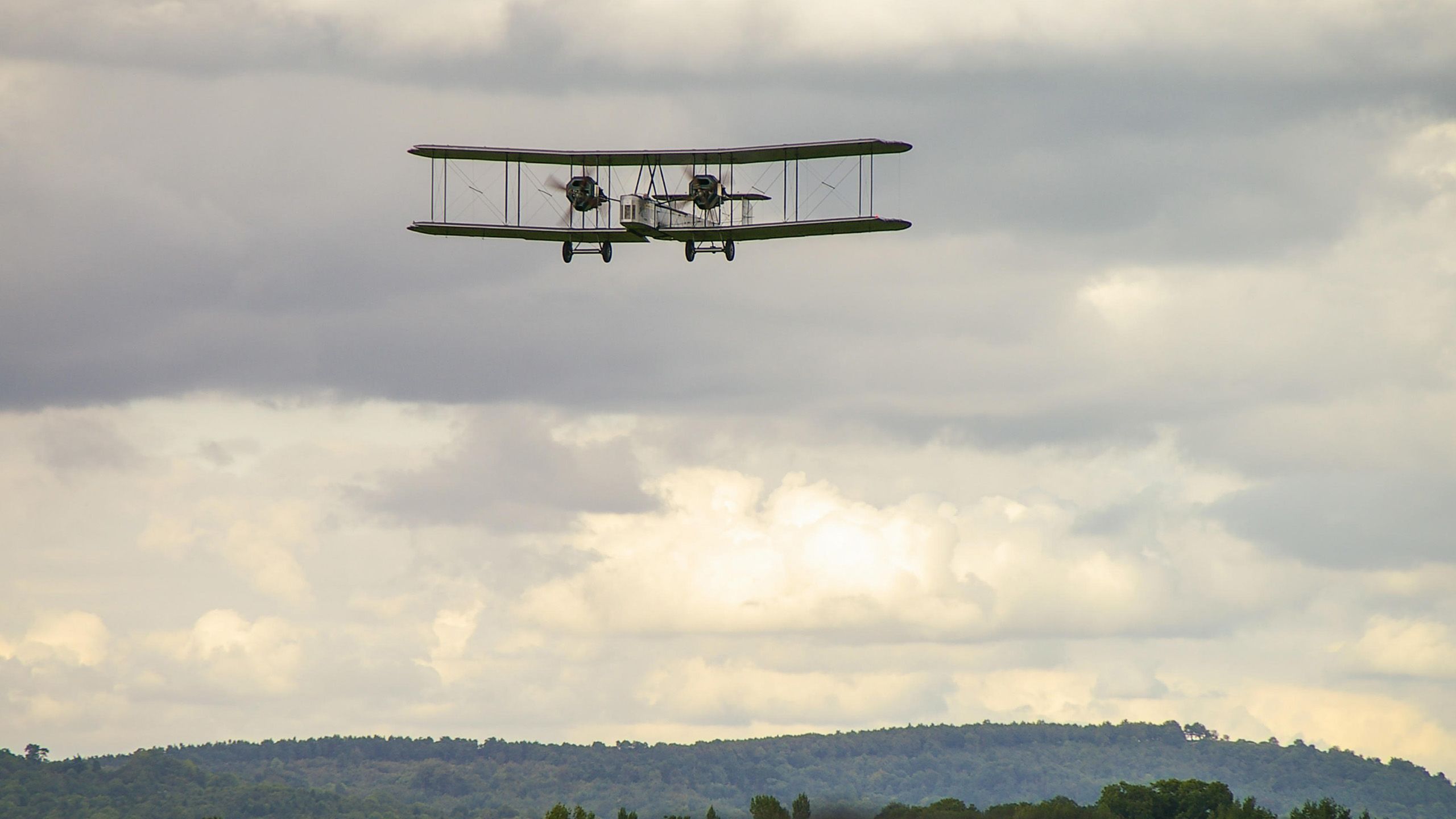 While a week of events has been planned in Ireland to commemorate the centenary, nothing on an equivalent scale has been arranged in the UK. Not even in Alcock and Brown's hometown of Manchester.
"I have written to so many people and organisations in Manchester and England asking them to please do something to commemorate these men but got little response," complains Mr Lynch.
"I even suggested Manchester Airport should be renamed after them.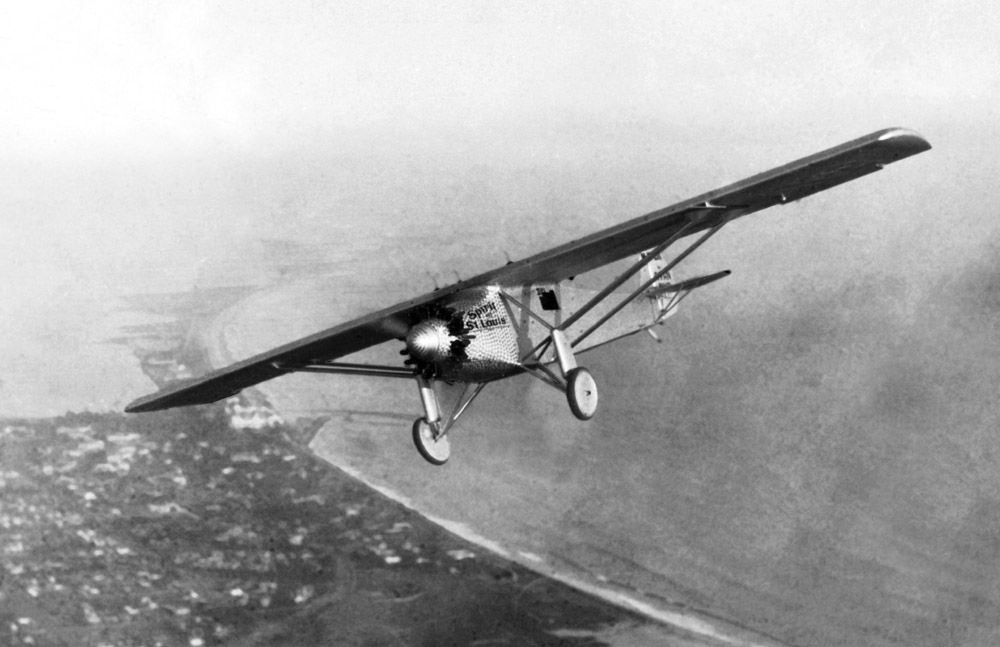 "Most believe in England Lindbergh was the first person to do the flight. He was a fine, clean-cut American guy with a great PR machine behind him, while Alcock and Brown were both very modest men.
"They never got the recognition they deserved," says Alcock's nephew, Tony, who recreated his uncle's flight in an RAF Phantom to mark its 60th anniversary in 1979. 
"They flew into the abyss," he said. "It's just absolutely heroic what they did."
Look up, and you can see their legacy, however.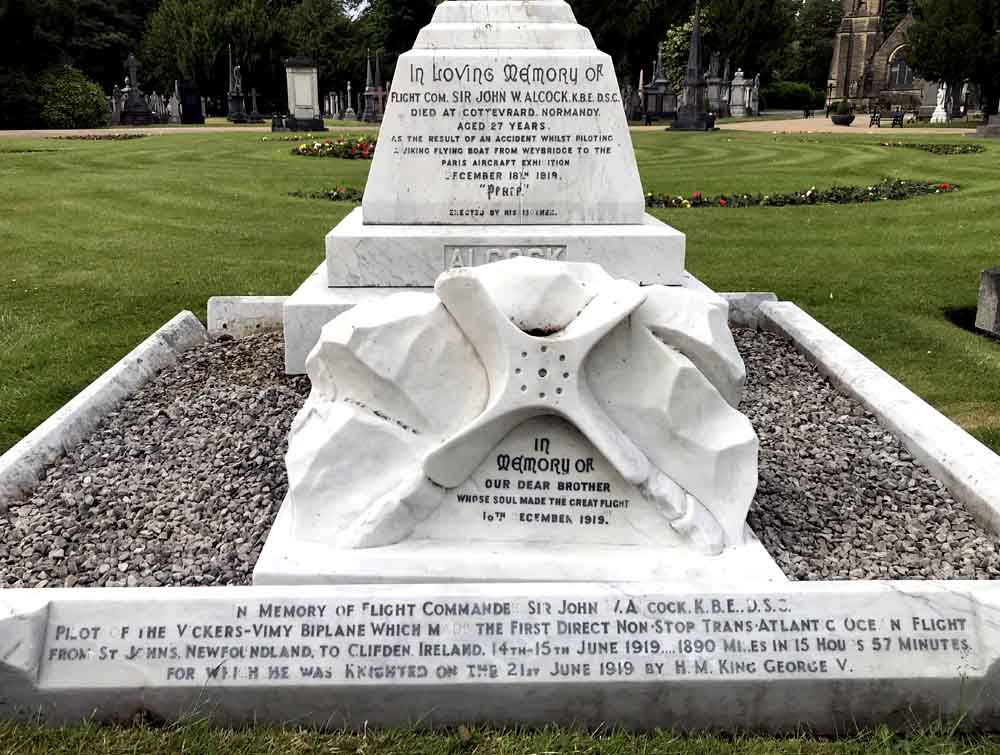 Above Alcock's grave, in Manchester's Southern Cemetery, white plane contrails criss-cross the sky. Among them are many of the thousands of aircraft that fly between North America and Europe daily. 
Lindbergh, the man whose flight eclipsed that of the two British flyers, also understood their achievement. When thousands rushed across the runway at Le Bourget airfield to meet him following his landing in Paris, Lindbergh told them that he was not the first to make this journey. 
"Alcock and Brown showed me the way," he said.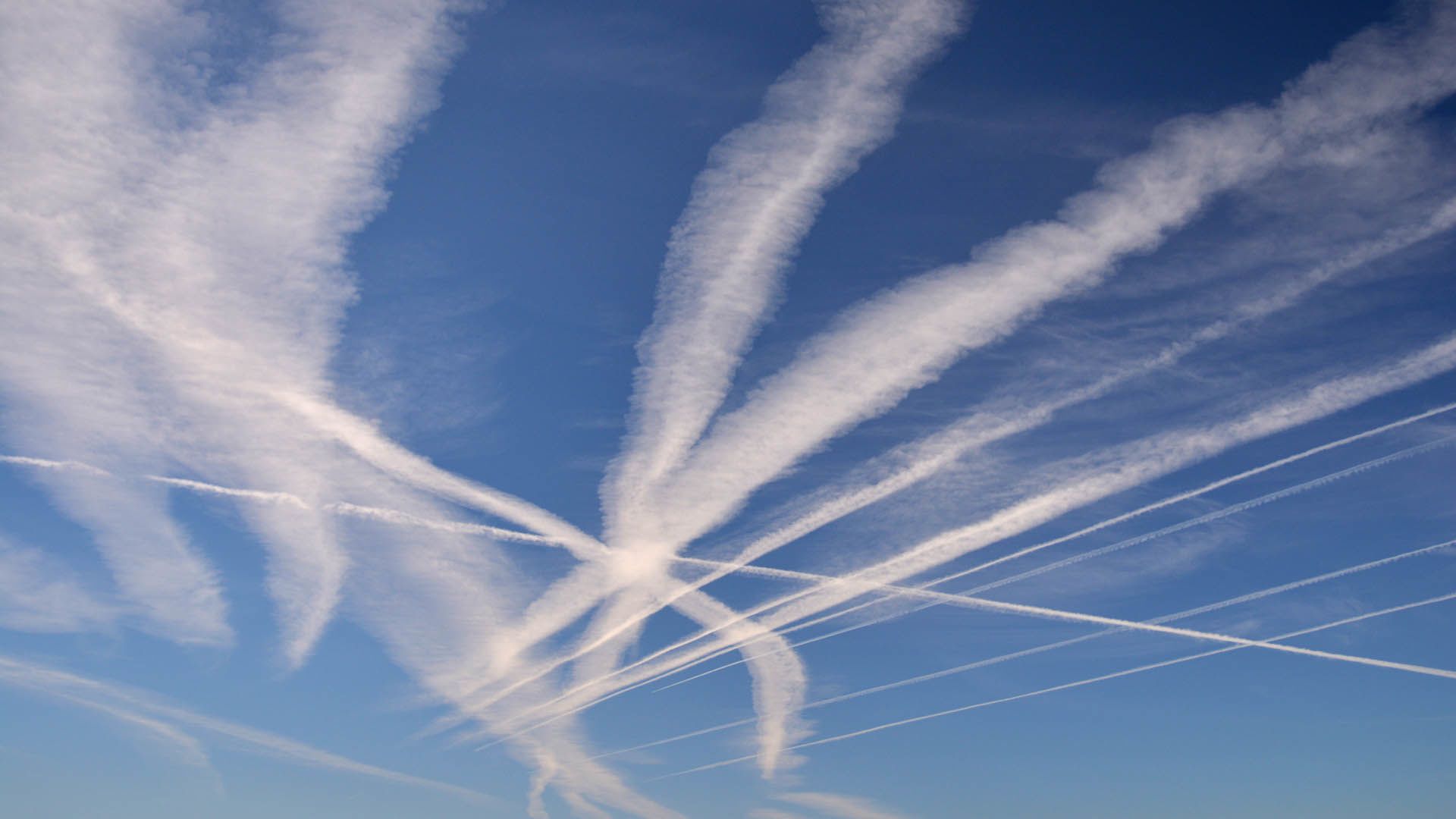 Credits
Author: Dan Box
Additional research: Duncan Leatherdale, Ian Shoesmith
Pictures: Alamy, BBC, Brown family, Getty Images, Google, Pathe, RAF Museum, Rolls Royce, Science Museum, Shutterstock
Video Production: Simone Stewart
Digital Production: Lauren Potts and Dave Green
Editor: Dave Green