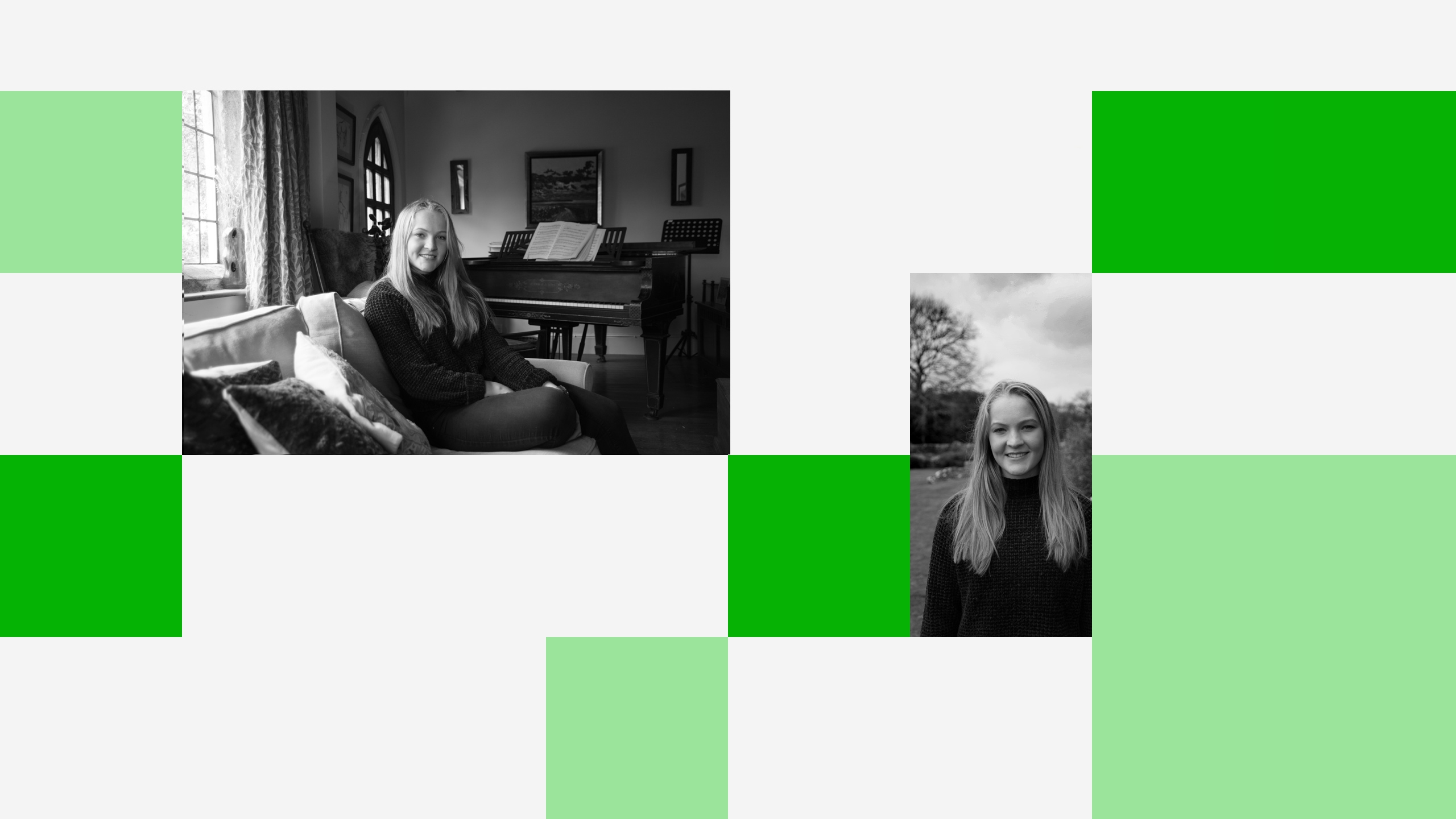 The geometry of footballs, funding for cancer research, delaying the start of the school day until 10am - if you start a petition and it takes off, MPs may just end up debating it.
It was October 2018, late in the morning, deep into the school term, and Hannah Kidner sat in a classroom looking at her laptop. Hannah was 16, studying for her A-levels, and her politics teacher had just set an assignment - start an online petition on a subject you care about.
As it happened, there was something that had been bothering her. She began typing: "School should start at 10am as teenagers are too tired."
Hannah certainly was. In fact, she was exhausted. That morning, in a farmhouse in a remote valley on Dartmoor, her alarm had started buzzing at 6.15am. It went off early so her mum could drive her to a nearby town in time to catch a 7.20am bus, which then trundled along Devon roads for an hour and a quarter before finally dropping her at school in Tiverton.
Sometimes on her daily commute, as the Sun rose over the fields outside, she'd manage to shut her eyes for a while. But even when she did, and no matter how early she'd gone to bed the night before, she'd arrive for lessons feeling as though she'd barely had a couple of hours' rest.
Earlier that year, Hannah had written an essay for her biology class about the importance of sleep, and it had prompted her to start reading for herself. She discovered scientific studies had suggested that adolescents had a late-running biological rhythm, and that starting lessons at 10am could have enormous benefits for them.
This all made sense to Hannah. It explained why she never felt alert, or able to properly focus, until the morning break. She read that schools in Surrey, in France and in the US state of Washington had experimented with pushing back the start of the school day. Surely this was a no-brainer?     
Now her politics teacher was explaining how e-petitions worked. There was a website, the teacher said, run by the House of Commons and the government, and a committee of backbench MPs overseeing it.
If you started an e-petition that met all the rules, and it managed to attract 10,000 signatures, the committee would make sure the relevant ministry responded. If it reached 100,000, the committee would consider it for a debate in Parliament. Any UK citizen or resident could set one up, regardless of age, so long as they had a valid email account.
"I thought: actually, you know what? I'm interested in this," Hannah recalls. "Let's see if anyone else will be." She went to the e-petitions website and followed the instructions. She had to find five people to support it, but that wasn't difficult in a classroom filled with pupils who'd also made long journeys through the countryside that morning.
A few days later she had an email telling her that her petition had been approved. And that, so she thought, was the end of the matter. Nobody would care and nobody would sign it. Autumn turned to winter and her rides to and from school took place almost entirely in darkness. She didn't think about her petition again.
Then in January 2019, as she left school one day, she checked Instagram to find she had a message from a stranger: was she the same Hannah Kidner who started a petition about school start times? "Um, yeah," she thought, wondering what on earth had prompted this. She went back to the e-petitions site for the first time in months. Hers was there on the front page, the most popular on the site, with 57,000 signatures. By the time she got home that evening, it had reached 65,000.
It turned out that far more people cared about school start times than Hannah had ever imagined. She hadn't been expecting this, and had no idea what would happen next.
---
If you ever wish to stare deep inside the United Kingdom's collective subconsciousness, and take a sample of the variety of the current hopes, fears, aspirations, worries, preoccupations, aversions and enthusiasms of the British populace, you could do far worse than browse the "open petitions" section of the e-petitions website:
Price cap on flight tickets and holidays during school holidays (31,250 signatures at time of writing). Remove the ban on Tyler, The Creator, entering the UK (seven). Install microplastic filters on new washing machines as standard (16,182). Amend animal welfare law to make pet theft a specific offence (115,188). Ban the deliberate release of balloons and lanterns (3,035). Fund the art form of comic books to the same level that opera is supported (688). Revoke the BBC's royal charter (4,135)
Since the system was set up in 2015, e-petitions have become an indelible feature of the British political system, not to mention most people's social media feeds. Unlike petition sites such as Change.org and 38 Degrees, the official House of Commons and UK government site offers citizens a direct route to raise their grievances with those in authority.
And it's proved popular. Following the 2017 general election, an average of 290 e-petitions each week have reached the five-signature threshold and made it on to the site. The highest number in a single seven-day period was 2,900; the lowest was 150. There's a theory – though no-one has figures to back it up - that more are started on rainy days than sunny ones. 
Some are closely tied to the news agenda - most notably, one entitled Revoke Article 50 and remain in the EU, which has attracted more than six million signatures since it was launched in February 2019, and at one stage caused Parliament's website to crash. (There have been many petitions on a range of Brexit permutations, urging MPs to "honour the referendum result" or hold a second plebiscite on EU membership or leave without a deal.) In 2017, more than 1.6 million people signed another petition calling for US President Donald Trump's state visit to the UK to be cancelled.
But there's another category - those like Hannah's - based around issues that might not otherwise have won much media or parliamentary attention, but which to a large number of people matter a great deal indeed.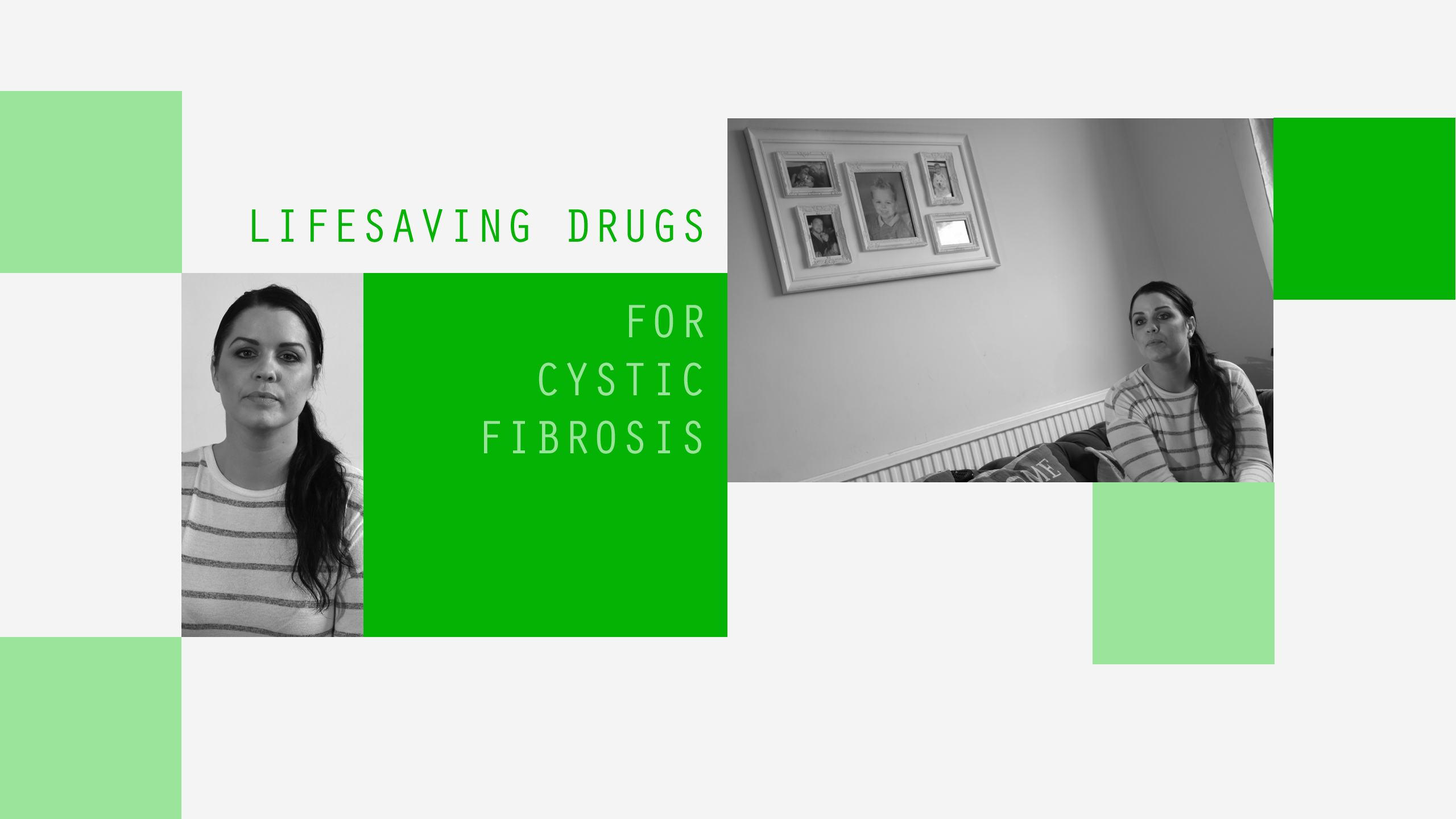 Gemma Weir knew her petition had to be worded carefully. Her cause felt urgent, but she had to keep her language calm and measured if she was to have any chance of success, and the stakes were too high to get anything wrong.
Four years earlier, in 2013, the phone had rung at Gemma's home in Portsmouth. It was the hospital, asking her to come in. Tests had shown her three-week-old daughter, Ivy, had cystic fibrosis, a genetic condition that causes fatal lung damage. Only half of those with the disorder live to see their 40th birthday.
The next few months were a mess of anxiety for Gemma. After spending all day caring for Ivy, she would stay up to all hours reading about CF. Infections could make Ivy sick, Gemma learned, and she became a germophobe on her daughter's behalf. She realised she'd have to give up her job as a call centre manager to care for Ivy full-time.
But there was one glimmer of hope. The nurse who'd broken the news of Ivy's diagnosis told Gemma that a life-extending combination drug treatment was coming. It wasn't a cure, he'd said, but it would allow people with Ivy's gene mutation to live with it as though it were asthma or diabetes.
"That's what kept me sane," says Gemma, now 35. "I had that to focus on – there are going to be drugs that will come along to save her."
Clinical trials showed the treatment, known as Orkambi, could improve lung function for people with CF. In 2015 it was licensed for use in the UK. But in 2016, the National Institute for Clinical Excellence (Nice) rejected it for patients in England on the grounds of cost-effectiveness. Vertex, Orkambi's manufacturer, wanted over £100,000 per patient for a year's treatment. A tussle ensued between the company and the NHS over the price, and the treatment remained unavailable for NHS England patients, except in rare cases on compassionate grounds.
Like other parents of children with CF, Gemma was optimistic that the NHS and Vertex would come together to reach an agreement: "We were all being very British about it. Give them time, be respectful." But no deal was forthcoming. Campaigners wrote to their MPs and tried to get the media interested, and still nothing changed.
Gemma knew she couldn't wait forever on Ivy's behalf. Eventually, her patience ran out.
Parents of children with CF cannot meet face-to-face because of the risk of cross-infection, so there was already a thriving online community. On one Facebook group, Gemma declared she was going to start an e-petition. "Nothing's happening," she remembers telling the other parents. "We've got to stand up. Our voices must be heard. Let's get it in Parliament."
The petition, which Gemma started with her friend, Michelle Frank, urged the government to help find a solution. They knew they couldn't be too strident or aggressive: they had to ask for a resolution of the problem, not demand it, Gemma says. On the day they put it live, the petition gained 10,000 signatures. By the end of the following evening, it had 25,000. "We spammed it everywhere," she remembers. "I got banned from Facebook for three weeks. Tagging people, popping it into community posts, mum and baby pages, it just went like wildfire."
There was a response from the Department of Health. Ministers were "continuing to engage" with Vertex, Nice and NHS England, it said. Gemma wasn't impressed. "That was a bit of a fob-off really," she says. But she hadn't really expected more. The aim was still 100,000 signatures, and a debate in Parliament, and if she could make MPs face up to the situation, then maybe there was hope for Ivy.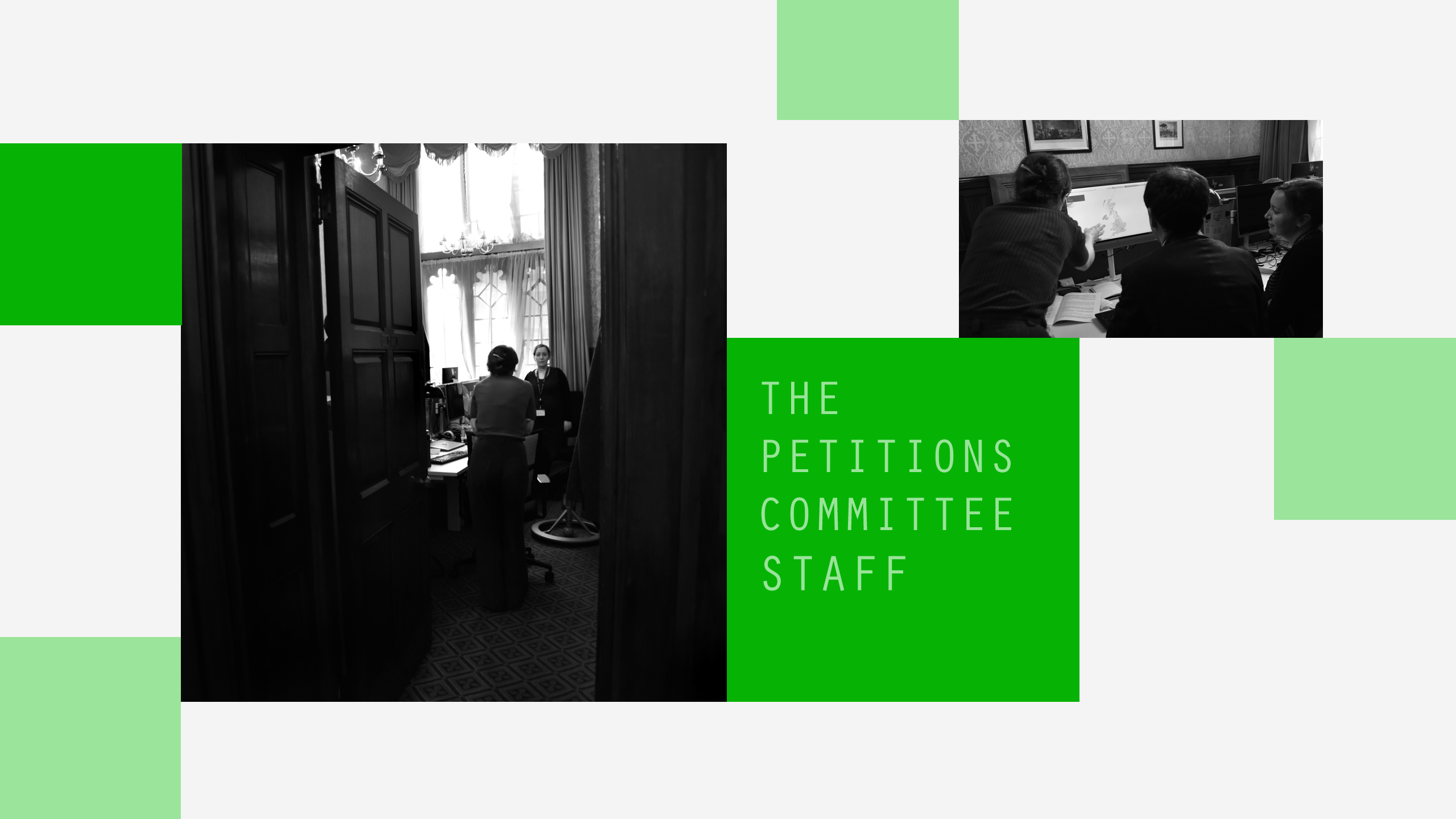 On Monday 5 November 2018, in a room in the Palace of Westminster, a tarpaulin-draped Big Ben looms outside the window. This is the base of a team of House of Commons employees whose job is to support and advise MPs on the Petitions Committee, and to check incoming e-petitions comply with the rules. 
This afternoon, the British public have pyrotechnics on their minds. The most popular e-petition on the UK government and Parliament's website is titled Ban the sale of fireworks to the public. Displays for licensed venues only, and so far it has been signed 103,000 times.
"As of this time last week, this had maybe 1,000 signatures," says David Slater, the committee's clerk, leaning forward as he peers at the petition on his screen. Then over the weekend, as combustibles popped and whizzed through UK skies, the tally began increasing at a rate of 500 an hour. Now the signatures are coming in at more like 3,000 an hour.
Slater says most people sign petitions after seeing them on Facebook - or occasionally another social network (for instance, Hannah's petitions about school start times was widely shared on Instagram). 
A map on the committee website shows each UK constituency colour-coded by how many residents have signed the fireworks petition. South-west England, where it is proving most popular, glows red. Northern Ireland, where a licence is already required to buy, possess or use outdoor fireworks, is yellow, indicating that fewer are putting their names to it. 
Slater has only been in his job a few months, at this point, but he already knows there are certain subjects that tend to come up at the same time each year, and fireworks is one of them. Back in May and June, as GCSE season reached its climax, there were regular calls for students to be allowed to take open books into exams; now, as the festive season looms, it will soon be time for demands that Christmas advertising be banned until the first day of Advent.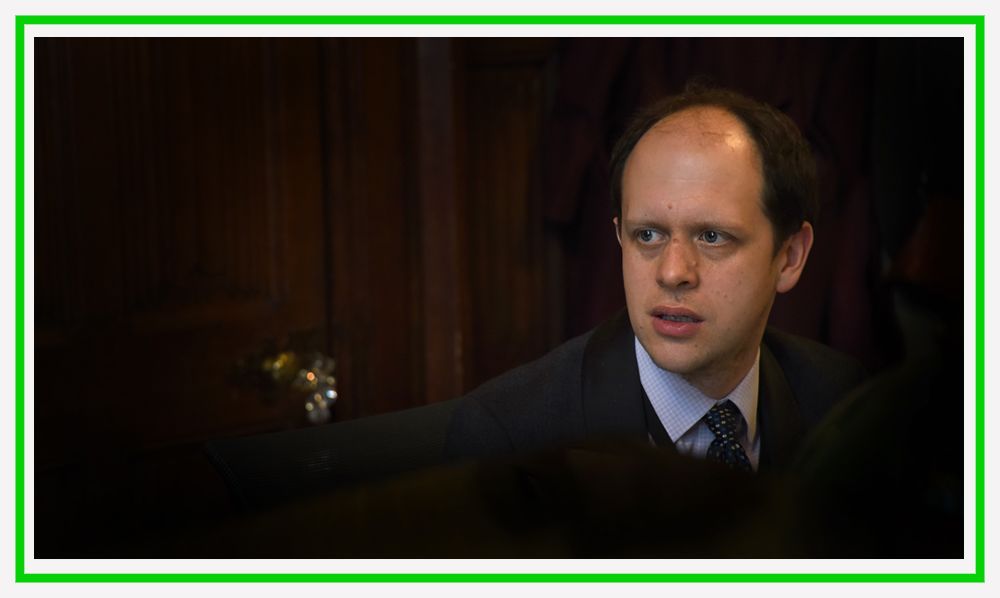 But petitions such as Hannah's or Gemma's, on subjects hitherto off the radar for the mass media or Parliament, often prove most successful.
In 2016, after temp worker Nicola Thorp was sent home from her job as a receptionist for wearing flat shoes, she launched a petition calling for companies to be banned from instructing women to wear high heels at work. Signed by more than 150,000 people, it led not just to a debate in Parliament but to a joint report by the Petitions and Women and Equalities Committees, which found existing laws were not proving effective in preventing discrimination.
A petition urging car insurance for young drivers to be capped at £1,250 a year attracted 185,000 signatures by the time it closed in 2017. It was started by 19-year-old Rhys Parker from Lowestoft in Suffolk, and MPs in the subsequent debate said they had been inundated with stories of young people living in rural areas - many of whom relied on their cars to carry out caring responsibilities - who felt unfairly penalised.
Another petition, that demanded shops should be closed on Boxing Day to give retail workers a rest, was signed by nearly 150,000 people. One calling for greater action against tool theft from vans was signed by more than 40,000.
"It gives you such amazing insight into what people care about," says Kate Anderson, one of the moderators, who also works on engagement and communications for the committee. "It's quite different from things you see reported."
Reaching 100,000 signatures guarantees that a petition will be considered for a debate in Westminster Hall – where votes do not take place, unlike in the main Commons chamber - but not necessarily that one will take place.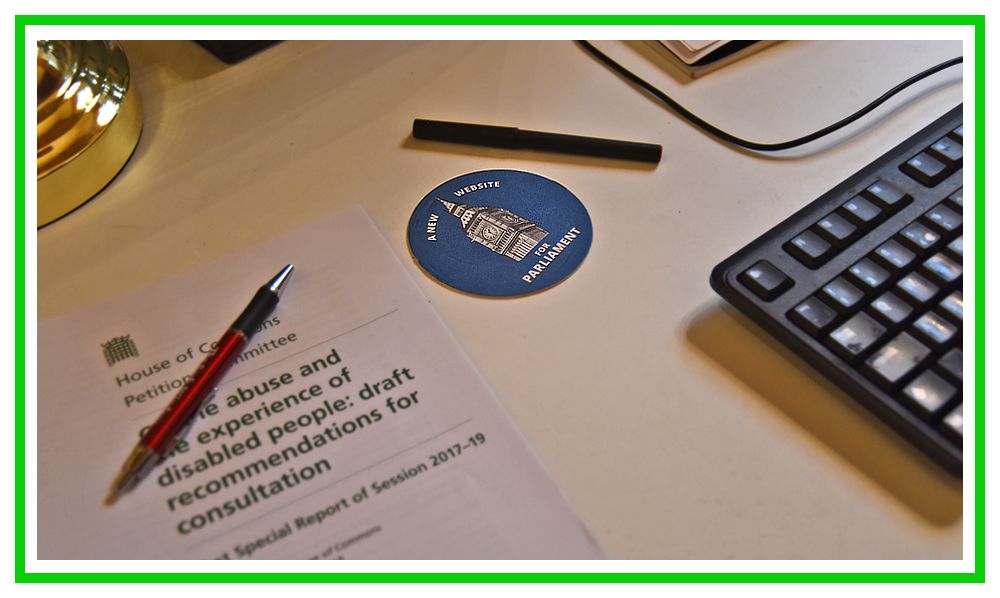 But equally, the committee has the discretion to schedule a debate in Westminster Hall even if a petition doesn't reach 100,000 signatures.
In March 2018, MPs debated a petition to make British Sign Language (BSL) part of the national curriculum, even though it had only been signed by 35,203 people. The committee said it recognised that the number of BSL users was relatively small, and that reaching the 100,000 target would be more difficult to achieve. Later that year, it scheduled another debate on public holidays for Hindu and Muslim festivals, following petitions that attracted 11,853 and 52,451 signatures respectively.
The BSL petition was started by Wayne Barrow, aged 28. Although he grew up in Birmingham with the ability to hear, he learned BSL from his profoundly deaf parents and was signing before he could speak. "Deaf culture is a part of my culture because of my parents," he says. "I see all the barriers they faced. You want everyone you love to get all the best access in life." 
It had been his third attempt at starting a petition on the subject. His first had attracted a tiny number of signatures and the second had been put on hold when the 2017 general election was called. The decision to hold a debate despite not reaching the threshold felt like a vindication. "I was just so ecstatic that it was being recognised," he says.
For most petitioners, however, 100,000 is the target to reach, and getting there is no easy task.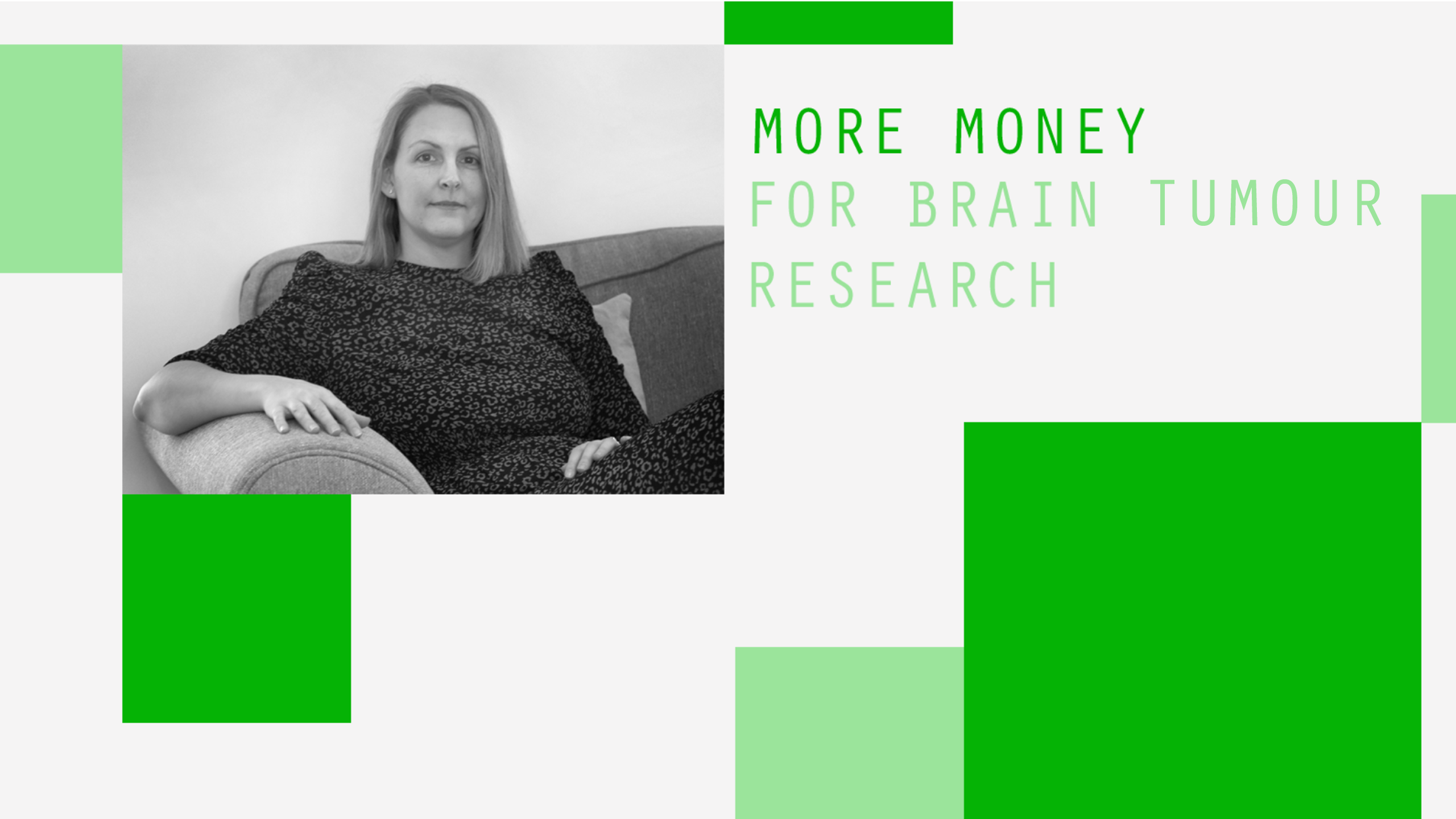 One January morning in 2016, Maria Lester sat on a commuter train rattling through south-west London as she anxiously refreshed the browser on her phone. Her petition calling for extra funding for brain tumour research had been open for nearly six months. There were just a few days left before it would be closed for signatures, and it was still - just - agonisingly short of 100,000.
Maria started it as a tribute to her brother, Stephen Realf, who had died of brain cancer 18 months previously, aged 26. He'd been just 19 and a trainee pilot with the RAF when he received his diagnosis. "In Stephen's case, one of the absolute worst and cruellest things about it was that it robbed him of his flying career," says Maria, now 39. "I think, for him, having to leave the RAF was as upsetting as being told he had this tumour."
As the first anniversary of his death approached, Maria, a journalist, had written an article for a magazine paying tribute to her brother. While researching it, she'd learned brain tumours were on the increase in the UK, but that they received only £7.7m per year, or 1.5% of the cash spent on cancer research.
After checking her parents were on board, Maria decided to start an e-petition calling for that figure to be raised. Maria's magazine article had given it an early boost, and the charity Brain Tumour Research had helped publicise it. Families of people with brain tumours contacted their local newspapers and radio stations to explain why they too were backing Maria.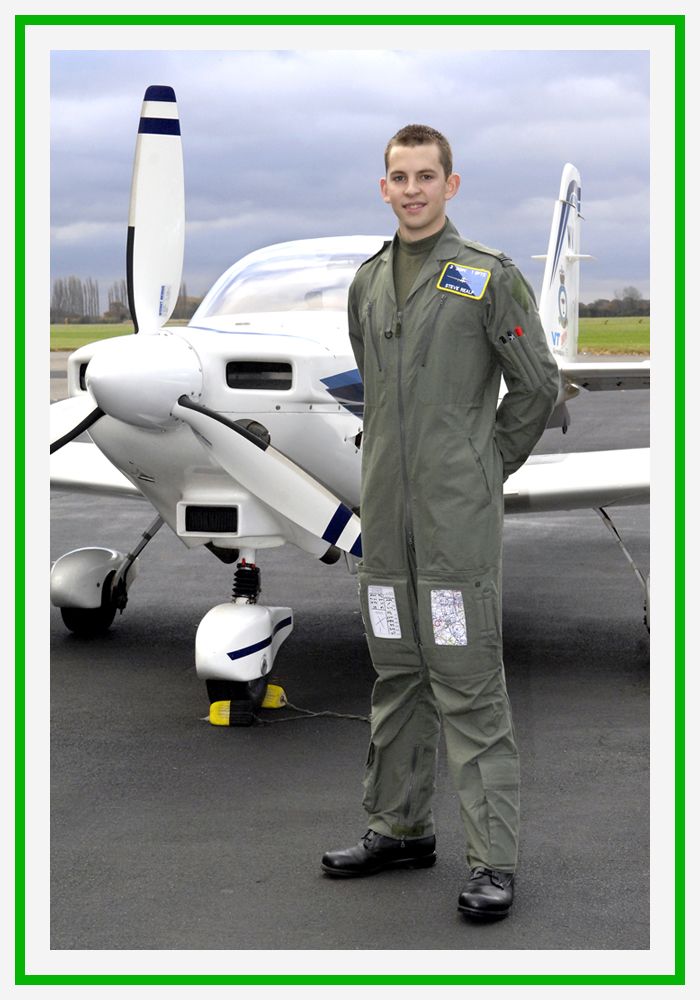 At first Maria's goal had just been to get to 10,000 – a target that was reached in the first week. But she was deeply disappointed by the response she received from the Department of Health, much of which was taken up with running through the National Cancer Research Institute's funding criteria. "It was so clinical," she says. "I thought then I wanted to get to 100,000." 
The Petitions Committee – whose chair, Helen Jones, was also underwhelmed with the government's response - announced it would hold its first ever inquiry into brain tumour research funding. It was a significant vote of confidence. But three weeks out from the February deadline, the petition was still 46,000 signatures short of the figure needed to trigger a parliamentary debate. 
From his home in Rugby, Warwickshire, Maria's dad, Peter Realf, a retired photographer, told her not to give up. "There's three weeks left – I'm going to spend it on Twitter," he said. He'd never used social media before the petition had been launched, but now he was determined to spread the word. "I'll never forgive myself if I don't give it my best shot," he told his daughter.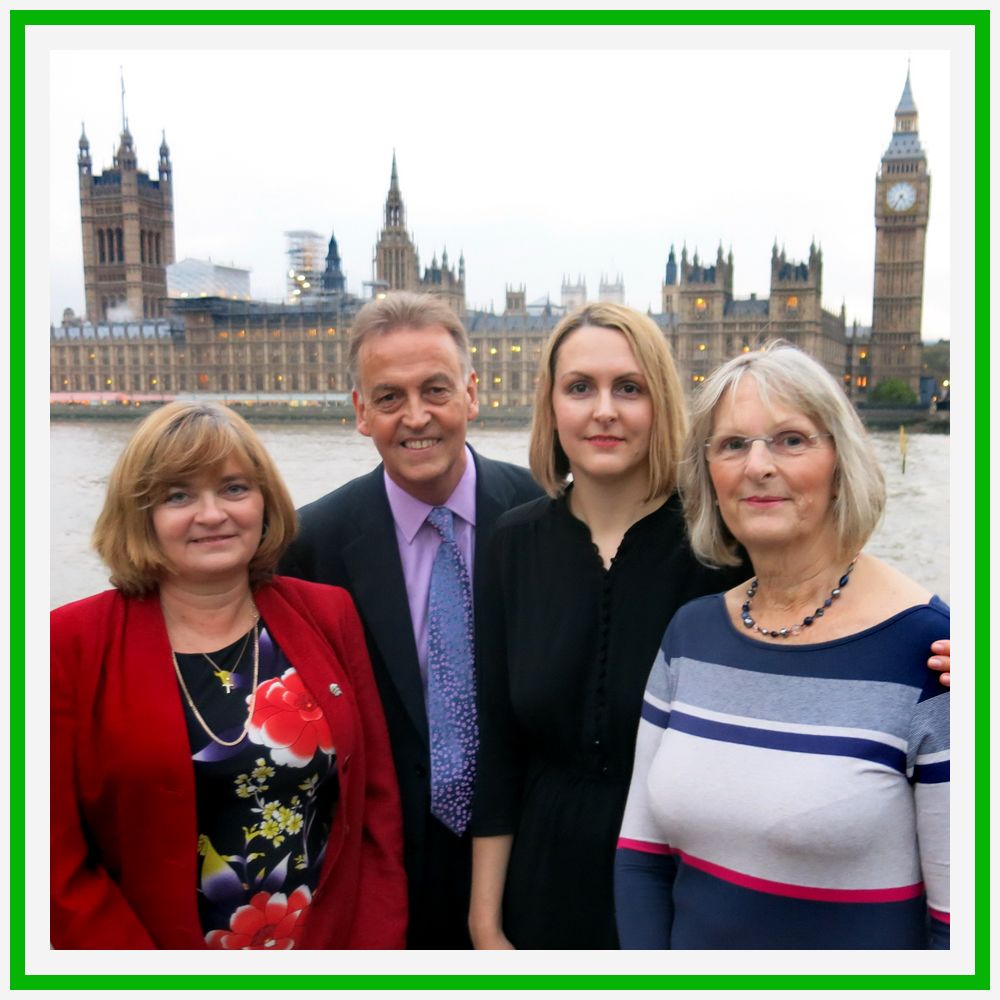 Each morning Peter would wake up and check his smartphone to see how the petition was doing; his wife Liz would check her tablet. Peter would then dedicate the rest of the day to sharing Stephen's story – targeting celebrities with large Twitter followings.
After Piers Morgan had been persuaded to share the petition with his six million followers, Peter urged the presenter's sometime rival Lord Sugar (five million followers) not to be outdone and to tweet about it too. Stephen had been a Tottenham fan, and Peter would go to Spurs Facebook groups, explain that his son used to sit in the West Stand at White Hart Lane and ask his fellow supporters to sign up.  
It seemed to be working. With a week to go they were 30,000 short. The Petitions Committee had been in touch to say they would consider scheduling a debate even if it fell short of 100,000, but Stephen's family were determined to leave no room for doubt. One morning as the deadline approached, Liz and Peter lay in bed watching as the number of signatures inched towards 100,000.
Maria clicked refresh on her phone for a final time, looked at the figure on her screen, and let out a cry of triumph that reverberated around the train carriage. Seconds later, her phone lit up with a message from her dad: "We've done it!"
---
Petitions date back at least as far as ancient Egypt, when slaves building the pyramids used them to demand better working conditions. In the Middle Ages, England's King Edward I urged his subjects to set out their grievances in petition format, and more than one million petitions were submitted to Westminster between 1780 and 1918.
The House of Commons had a Public Petitions Committee that existed from the 19th Century until it was abolished in 1974. When the Scottish Parliament was formed in 1999, it set up a committee with the same name, and this quickly proved popular.
Under the Scottish system, petitions don't have to attract a minimum number of signatures. "In Scotland, we're lucky that we have the system we have because they do listen," says Shaheen Blackie, 28, from Bellshill, Lanarkshire, who made an emotional appearance before MSPs at Holyrood about a petition she'd started. Her baby son, Zach, had died in her arms, of meningitis caused by a Group B Strep infection; 14,000 people backed her plea for expectant mothers to be offered automatic screening.
Westminster's current system can be traced to 2006, when Tony Blair's government set up a Downing Street e-petitions website. This proved popular – a petition opposing government plans for road pricing was signed by 1.8 million people – but there was not, at that stage, a mechanism that might lead to Parliament debating the issues raised.
The coalition government set up another e-petitions site in 2011, this time based in the Cabinet Office. But it wasn't until 2015 that the House of Commons Petitions Committee was formed and the present collaborative system, run by government and Parliament together, came into effect (the Government Digital Service runs the technical side of the website).
Helen Jones, the Labour MP for Warrington North who has chaired the committee from its inception, says there was initial resistance to the new system in some quarters, for instance when her committee rejected government responses that it deemed inadequate and demanded better ones. "One particular government minister said: 'It was not envisaged that you would do that,'" she recalls. "I said, 'Well, lots of things aren't envisaged but they still happen.'"
The committee insisted that petitioners were taken seriously, she says: "We wanted to give a voice to people on issues that aren't always being heard."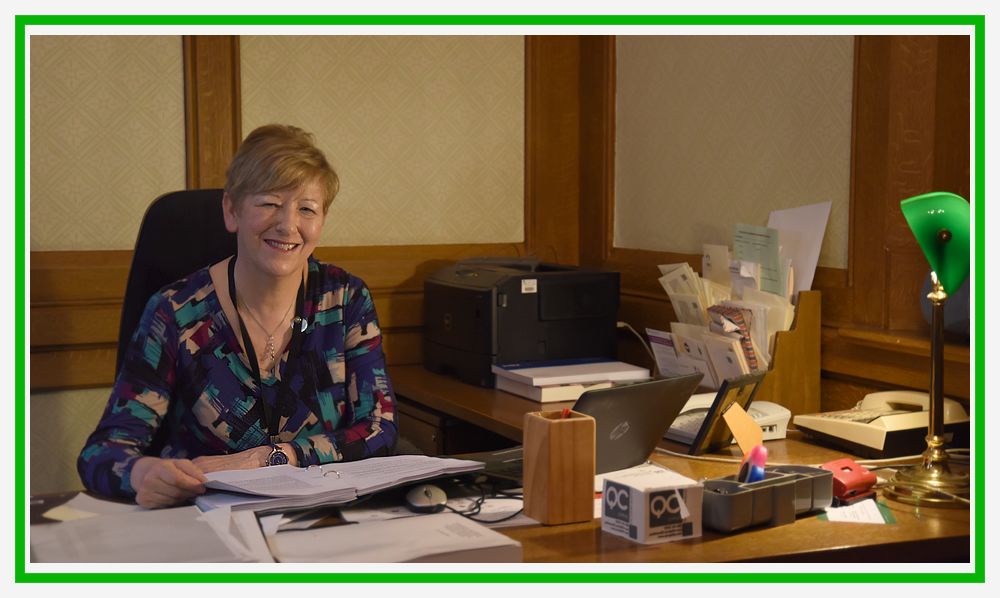 In the Petitions Committee office, a whiteboard stands at one end of the room. On it is written a warning to the team: "Beware petitions fatigue." 
The work can be emotionally taxing. Often petitions are started by people who have been bereaved or are in distress. The reports the committee commissioned into brain tumours and cystic fibrosis involved them listening to hundreds of upsetting stories.
It used to be that all sensitive petitions were handled by Anne-Marie Griffiths, Slater's predecessor as committee clerk. "She went away on holiday and I said, 'There's no way one person can be reading all these,'" recalls committee staff member Kate Anderson. "It is difficult, so we vary it now."
The task of moderating the hundreds of petitions started each week that meet the rules is a considerable one.
The team aims to assess and publish each petition within seven days but it can take longer if it's a complicated issue, or if they're particularly busy - Slater says they are currently taking longer because they're receiving a higher-than-average number of petitions.
As of September 2018, a little over half were being rejected for not meeting the Petitions Committee's standards - most commonly because they were judged to be unclear, not the government or Parliament's responsibility, or a duplicate of an existing petition (big news events tend to generate a lot of these, according to Slater). 
Petitions also can't call for anyone to be sacked. In the committee's early days a petition calling for a vote of no confidence in then Health Secretary Jeremy Hunt attracted 339,000 signatures, but the rules were changed shortly afterwards.
The whiteboard carries another warning too: "Beware fake news." While latitude is allowed for competing interpretations of facts, the rules don't allow any petitions that start from a false premise or include statements that are demonstrably untrue, so fact-checking is part of the moderator's job.
But when changes are required before a petition can be accepted, the team say they try to be helpful.
For example, Nicola Thorp's high heels petition was initially rejected for being unclear, said Anderson: "It was: 'Stop forcing women to wear high heels to work.'" This didn't represent a clear action by the House of Commons or the government. The team suggested amending the wording so that it called for a change in the law: "She went away with our suggestion, came back and it did very well."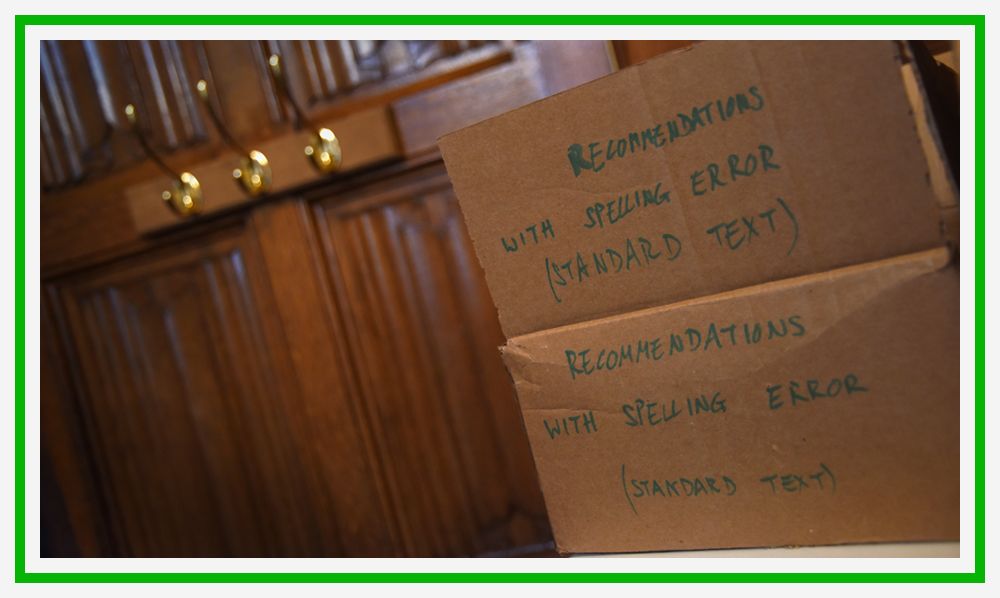 The moderators also say they'll give additional support to people who have been recently bereaved or those who struggle with language.
If the petitioner mentions their own employment or medical circumstances, moderators will email them to double-check they really are happy for this to be seen by thousands of people, or even millions. If they mention other people, the team will make sure these third parties don't mind being mentioned - the rules state that individuals outside the public eye shouldn't be named without their consent.
"We want to help people start petitions," says Kate Anderson. "We're not looking for reasons to reject them. It's about making sure they get the petition they want.
"We do get people saying: 'How can you possibly say this is unclear?' But you also get people who take the suggestion and start the petition again. It's a better petition."
Petitions will also be rejected if they are "nonsense or a joke". Anderson says not many joke petitions make it through, and anyway most would struggle to attract five signatures, or would fall foul of the rule that says the issue must fall within Parliament's area of responsibility. But sometimes just how serious an issue really is can be a matter of debate. Matt Parker, 38, says he had to convince the moderators that he was deadly serious when he began a petition to change the symbol used on UK road signs to indicate a football stadium "to a geometrically correct football".
Parker had been travelling south on the M6 when the idea first came to him. Just before junction 26, he noticed that a brown sign pointing towards Liverpool depicted a football made up entirely of white and dark hexagons. Parker, a qualified maths teacher and stand-up comedian, knew this was impossible - to form a sphere, the ball would need to include a number of pentagons, too.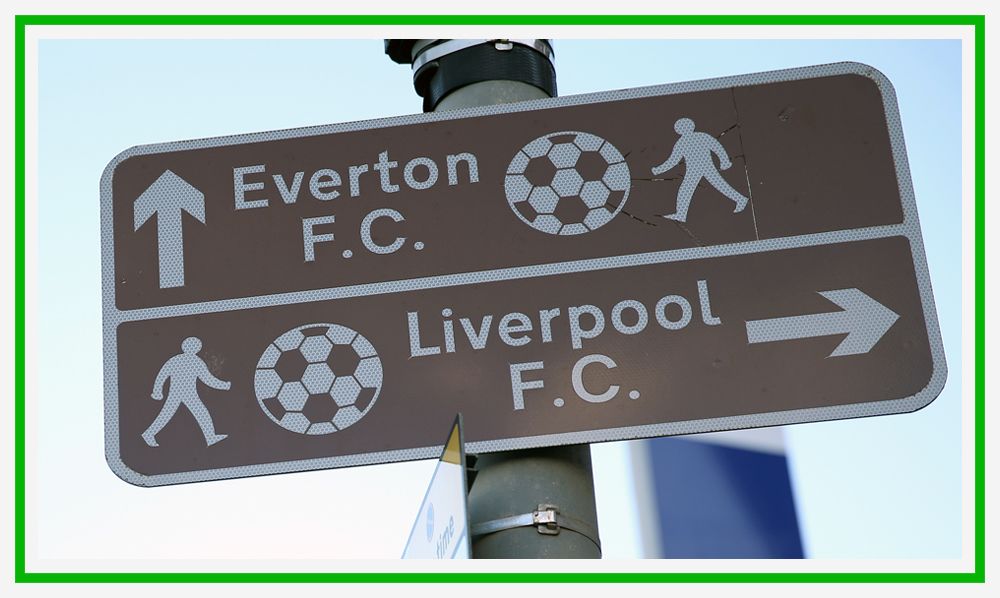 The sign annoyed Parker, not just because he knew it was wrong, but also because of the signal it sent that mathematical accuracy didn't matter. It occurred to him that starting a petition would be a useful way to raise public engagement in the subject he loved.
When he submitted it, however, he says the moderators didn't believe he was serious. "I was like, 'Hey, why has this been rejected?' And they said that they thought I was probably joking."
After managing to convince them that he was 100% committed to the cause of geometric correctness, the petition went live and attracted 22,536 signatures. (In its official response, the Department for Transport rejected calls to amend the signs on grounds of cost and because the "level of attention needed to understand the geometry could distract a driver's view away from the road".)
Rejected petitions are published, in the spirit of openness and visibility - unless they are judged to be libellous, likely to cause offence or breach someone's privacy. One Twitter user (the team are keen to stress that it has nothing to do with the committee or the House of Commons) set up an automated feed, @rejectpetitions, that tweets details of every e-petition that fails to make it through moderation. Currently, it has just under 9,000 followers, a testament to the fascination with this aspect of the 21st Century democratic process.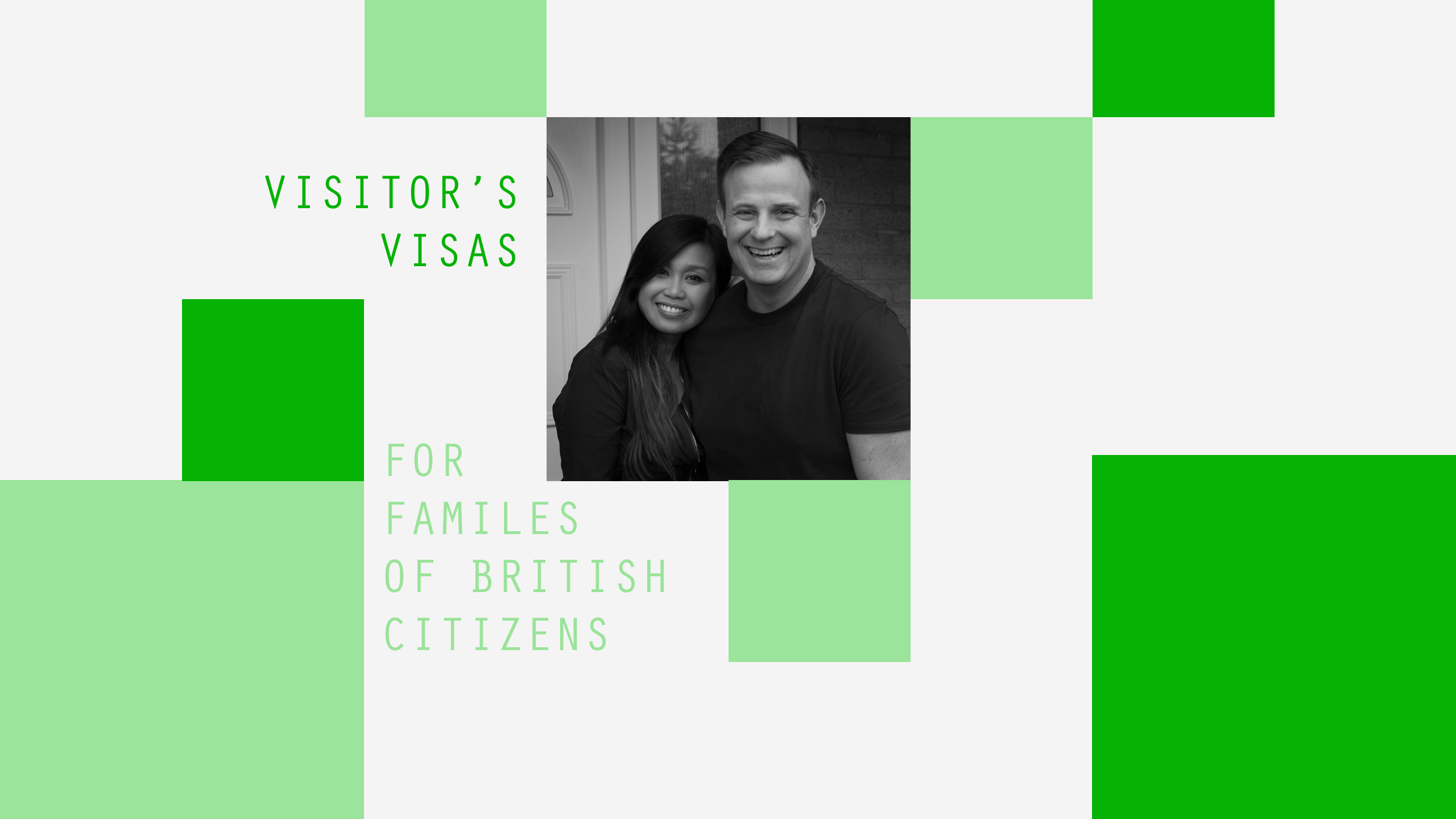 As she walked through the corridors of Westminster, Nieva Restarick felt goosebumps standing up on her arms. It was July 2018, and around her, portraits and statues of statesmen and women loomed, and she thought about how much history had been made in this place. 
Nieva, who was born in the Philippines, turned to her English-born husband Richard and told him: "You must be very proud. Look! This is your heritage."
But it was her heritage, too. In 2010, when she'd applied for British citizenship, she'd had to sit a test called Life in the United Kingdom. She'd read up on the way laws were made in this building. Now, MPs were about to debate a petition she'd started, and Nieva had faith that they would see the justice of her cause.
Nieva had lived in the UK since 2006, the year she'd married Richard, a mechanic. The couple had met online, and she'd thrown herself into life in his hometown of Thetford, Norfolk. She'd worked as a bookkeeper, made friends around the town, and with Richard had brought up a daughter.
But it was hard being away from her family in Mandaluyong, the city she'd grown up in. They'd been a tight-knit unit. Her parents hadn't had much money but had sacrificed everything so Nieva could go to university in Manila. She was especially close to her sister, Nerissa, who was 13 months her junior. When Nerissa had her heart broken by her first love, "I wasn't there for her," recalls Nieva, 37, and the guilt gnawed at her.
Nieva and Richard would spend their holidays visiting her family in the Philippines, and at first it was straightforward enough to arrange visas for them to visit Norfolk. But in 2015 the rules were tightened and, soon after, Nerissa's application was refused.
She'd secured a visitors' visa without any trouble four times previously, and never overstayed her welcome, claimed benefits or worked in the UK. She had a secure job back home as a teacher. But now Nerissa was told she didn't have enough money in her account to qualify. Their mother, Nanita, 69, who'd recently been widowed, didn't feel able to travel to the UK without her.
Richard, 40, saw how tough the separation was on his wife. "I didn't expect her to be isolated from her family," he says. "It shouldn't be a punishment for wanting to be with your husband in the UK."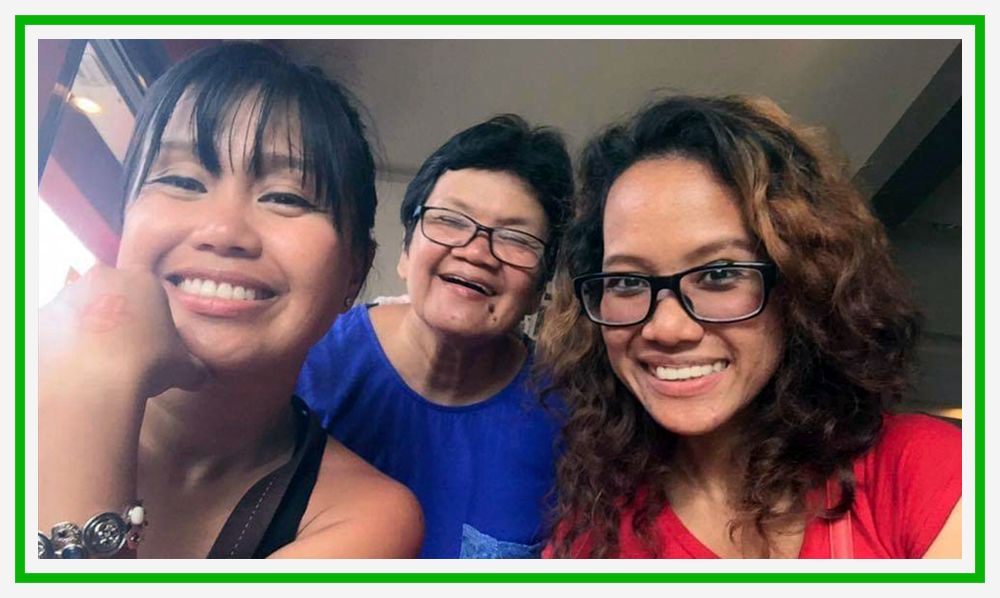 Starting an e-petition felt like Nieva's last hope. It called for automatic approval of visitor's visas for family members of British citizens. In her preamble to it, Nieva wrote that she recognised they should not have access to public funds, not be allowed to work and that there should be checks to ensure they didn't pose a threat to national security. But if their UK-based family could support them, they should be allowed in. "Not being a citizen doesn't make our parent, siblings, children or grandchildren any less a part of our family," the petition read. "The only requirement should be that a British relative sponsors them."
It was signed 71,178 times – not enough to be automatically considered for a debate, but the Petitions Committee voted to allow it to be debated anyway, alongside a similar petition on visiting rights for parents of British citizens.
When the debate finally started in Westminster Hall, Nieva and Richard watched as MP after MP stood up to tell of stories like theirs – about constituents who were British citizens, but whose families couldn't come to see them because of the new visa rules.
Nieva knew the government had already responded, saying it had no plans to change the rules. But the Petitions Committee staff had been so helpful, and so many people had signed, and now, feeling awed by the grandeur of the building, she started to feel hope.
But when a minister stood up, it was to say the government hadn't changed its mind. Despite herself, Nieva was crestfallen. "I think it's my own fault for expecting more," she says. "I trusted you guys, the British. I thought you always came up with the best solution. I thought one of those intelligent heads would come out and say: 'Let's do it this way.'"
Maria Lester's brain tumour funding petition had a very different outcome. There was standing room only when it was debated in Westminster Hall in April 2016, and at the end a government minister stood up to announce a working group would be set up. The Petitions Committee had already published a report calling for extra support. Eventually, in May 2018, a government and charity sector package of £65m was announced in honour of the late Baroness Tessa Jowell, who had also campaigned on the issue. 
It wasn't as much as the petition had called for – the £65m would be spent over five years, whereas the petition sought £30-35m per year – but she had a tangible achievement to show for all her family's campaigning. It was also a testament to her late brother. "I think Stephen always wanted to make a difference and he thought it would be in the RAF," Maria says. "But he'd be pleased that his story is out there."
There have been other notable successes. In 2019, another petition to give legal protection to police horses and dogs attacked on duty led to legislation known as Finn's Law, after a German shepherd that was stabbed by an armed robber. But the effectiveness of a petition cannot always be measured by whether it results in a change of the law.
In the future, Helen Jones would like the committee to have time allocated on the floor of the House of Commons so it can put down motions that MPs can vote on. "Most petitioners are pleased that they've been heard and that their point has been put - but there are some things where you would want to move to a vote." Another thing she says she'd like to change is that petitions are most likely to be started "in places like London and Bristol". To that effect, she's made a point of visiting areas such as the West Midlands and Southampton, where fewer are initiated, to explain how the process works.
In Gemma Weir's case, the deadlock between Vertex and NHS England remains. But she says the petition wasn't in vain – securing parliamentary time to discuss the treatment of cystic fibrosis was a huge step forward for her fellow campaigners. "The debate was about getting support, getting our stories heard, making the MPs aware of what was going on," she says.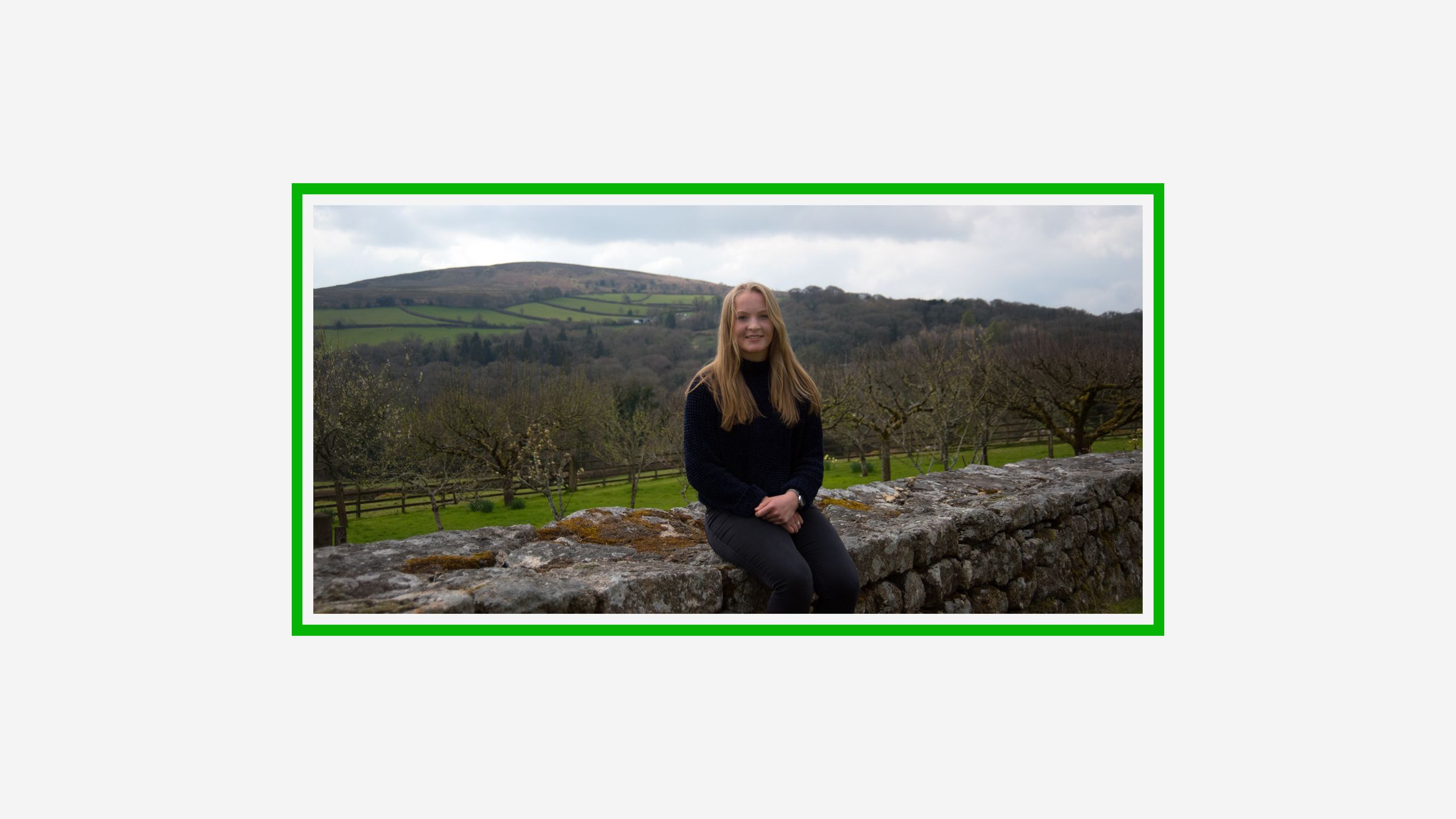 Hannah Kidner was back in her politics classroom. Today's lesson - the Department for Education's response to her petition (in fact, its second response, as the Petitions Committee had sent back the first, demanding a better one). It had just been released, and Hannah and her fellow pupils read it together.
The response made the point there weren't actually any specific legal requirements about the length of the school day. Schools had the ability to set their own hours, and it was up to them, not the government, to make decisions about starting and finishing times. "We trust head teachers to decide how best to structure their school day to support their pupils' education," the statement continued.
Actually, thought Hannah, that's fair enough.
"I thought it was a good response," she says. "I mean, it didn't say that action would be taken. But it did say: 'We acknowledge this.' And that, for me, was what I really wanted."
Later that month, Hannah travelled to London with her parents to hear MPs debate the issue. In the oak-panelled surroundings of Westminster Hall, she listened as Daniel Zeichner (Labour, Cambridge) ran through the scientific research that had been published on teenagers' sleep times, John Howell (Conservative, Henley) raised the issue of how childcare might be affected if different schools had different hours, and Martyn Day (SNP, Linlithgow) called for further study into whether it was more sleep that teenagers needed or better sleep.
Hannah was impressed. "They'd taken an interest in it and taken it on board and looked into it," she says.
Before, having grown up in the countryside surrounded by animals, her ambition had been to become a vet. Now, having seen the system from the inside, she's started thinking she should study politics at university. "It's made me realise that you can make a difference," she says, "if you put your mind to it."
---
Author: Jon Kelly
Photography: Getty Images, Emma Lynch/BBC, RAF, Peter Realf, Nieva Restarick
Production & design: Emma Lynch
Editor: Stephen Mulvey