Covid rules: What could be done to tighten lockdown in England?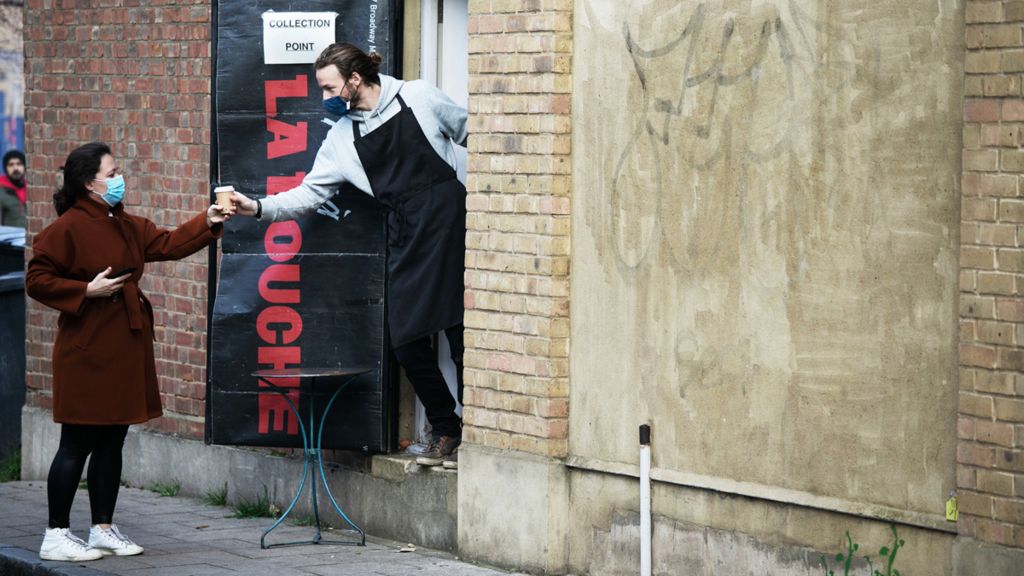 England is currently under a third national lockdown, in an attempt to keep hospitals from being overwhelmed by coronavirus cases.
But there has been speculation that ministers could be considering tightening restrictions, amid concerns the "stay-at-home" message isn't being followed by enough people.
At Monday evening's Downing Street briefing, Health Secretary Matt Hancock urged people to follow the existing rules but added, "we won't rule out taking further action if it's needed". Other ministers have struck a similar tone.
But what is the case for more changes?
In March, nurseries closed to all but vulnerable children and those whose parents were key workers.
But so far this lockdown, early-years provision has remained open in England.
Scotland and Northern Ireland have chosen to keep nurseries closed to most children for now.
But England's chief medical officer, Prof Chris Whitty, said keeping them open "would allow people who need to go to work, or need to do particular activities, to do so".
Younger children carry a lower risk of transmission than adolescents, scientists say.
England's three main nursery organisations have called on the government to provide clear scientific evidence on the risks to early-years staff now there is a more transmissible variant of Covid-19.
Labour leader Sir Keir Starmer told the BBC's Andrew Marr Show he too would like to hear more from scientists about the risks - and nurseries should "probably" close.
Banning exercising with a friend
Going out to exercise once a day is one of the "reasonable excuses" for leaving home during lockdown.
People can walk, run, cycle or swim with those they live - or are in a support bubble - with.
In addition, they can exercise, on their own, with one person, each time, from another household - as long as they stay 2m (6ft) apart.
However, Mr Hancock said, "we've been seeing large groups and that is not acceptable" and warned that, "if too many people keep breaking this rule, then we are going to have to look at it".
The rules say exercise should be "local" - in the village, town, or part of the city where you live - but do not currently specify how far people can travel.
Derbyshire Police recently fined two women £200 each for driving five miles to meet for a walk, saying driving for exercise was "not in the spirit" of lockdown. They were told the hot drinks they had brought along were not allowed, either, as they were "classed as a picnic".
Prof Whitty, meanwhile, has urged people to "double down", avoid unnecessary contact and stick to the rules.
Speaking on BBC Radio 5 Live about coffee shops remaining open for takeaways, he advised against meeting up there.
"Really, please don't," he said.
Tightening face-covering rules
Face coverings must be worn in almost all public indoor settings - including shops - unless people are exempt.
Premises "should take reasonable steps to promote compliance with the law", government guidance says.
However, Morrisons has now updated its policy to bar shoppers who refuse to cover their faces, unless they are medically exempt. Sainsbury's says security guards at its stores will challenge customers who do not comply.
Tesco, Asda and Waitrose have followed suit and say they too will deny entry to shoppers who do not wear face masks unless they have an exemption.
There have been suggestions face coverings should be required in outdoor public places.
However, Sage has previously suggested it would have a "very low impact" on community transmission
Prof Whitty told BBC Radio 4's Today programme the risk posed by joggers, for example, was "very low" - but there "might be some logic" to people wearing masks in a busy outdoor queue or crowded around a market stall.
Scrapping support bubbles
One change the government has ruled out is to support bubbles - which allow people living alone and single, or new parents to mix with another household of any size, without having to socially distance.
At the government briefing, Mr Hancock said: "I can rule out removing the bubbles."
The official guidance says it's best if a support bubble is formed with a household who live locally.
But there is currently no limit to how far people can travel to visit their bubble, meaning they could go from areas with high infection rates to those with lower ones, potentially spreading the virus.
When "bubbling" was first suggested, in May, Sage rejected it as too dangerous, because the reproduction (R) number - the average number of people each infected person passes the virus on to - was close to one.
Currently, the R number in England is between 1.1 and 1.4. Sage says stopping all indoor contact between different households could lower this by as much as 0.2.
"Active contract tracing should be a precondition of introducing bubbling", Sage added.
Closing places of worship
Unlike in March, places of worship are allowed to open in England, although they are closed in Scotland.
They provide spiritual leadership for many and bring communities together - but their "communal nature" also makes them "vulnerable to the spread of coronavirus", the government guidance for England says.
When the latest lockdown was announced, the Archbishop of Canterbury tweeted: "The government hasn't suspended public worship - but some may feel it better not to attend in person and some parishes are expected to offer online services only for now."
Sage has previously suggested places of worship pose a high risk to vulnerable groups but closing them would have a low to moderate impact on overall coronavirus transmission.