Coronavirus: Who are the Covid marshals and do they have any powers?
By Alice Aitken
BBC News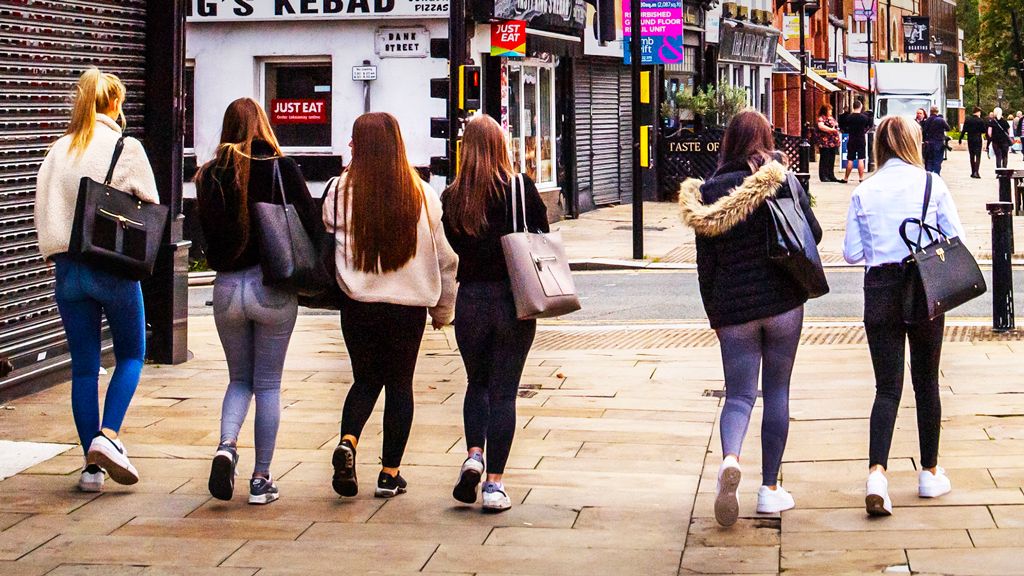 Covid marshals in towns and city centres in England are one way the government wants to ensure social distancing rules are followed.
Do Covid marshals have any powers?
The idea is for Covid marshals to advise and support members of the public and businesses on following social distancing rules.
They cannot enforce the rules, but it is hoped they will take some pressure off police and council officers, who do have powers.
Helping businesses manage queues
Supporting social distancing in crowded public areas
Reminding people to wear a face covering when necessary
Assisting with regular cleaning of frequently-touched surfaces
However, the plans have been criticised.
Conservative MP Steve Baker, for example, has said it would "turn every public space in Britain into the equivalent of going through airport security".
But Communities Secretary Robert Jenrick told BBC Breakfast it was "never the idea" to have people on the streets in every neighbourhood "wearing Covid marshal uniforms".
How will the £30m be spent?
The funding can be used to pay for Covid-19 secure marshals, or equivalents, and any associated costs.
But local authorities can also choose to spend it on:
Increasing public awareness of regulations via advertising, signage and educational campaigns
Enforcement of regulations, or guidance, and any associated staff, training or overtime costs
How many councils plan to use marshals?
Before the government funding announcement, the BBC contacted more than 120 councils to ask whether they were currently using marshals, had done so at some point during the pandemic, or planned to use them in the future.
Just over a third have responded, with 70% saying they either had no marshals, no plans to introduce them, or were waiting for further guidance from central government.
Luton, Bradford, Sandwell and Newcastle councils told the BBC they have deployed existing council staff as marshals, wardens or "city hosts".
Cornwall's summer scheme is just ending, while Peterborough and Southend councils have used volunteers to provide marshalling for short periods and Portsmouth is considering them.
In London, Hammersmith and Fulham, Harrow, and Kensington and Chelsea have at various points used existing staff as marshals or street ambassadors.
Lewisham said it is gathering a group of volunteers to become "community champions" and Tower Hamlets said it will be recruiting two marshals.
The government says marshals can either be existing members of council staff, new recruits or agency staff and it expects them to be paid.
If local councils plan to use volunteers, the government says they should consider whether the roles and responsibilities are appropriate.