What Covid tests do I still need to travel abroad?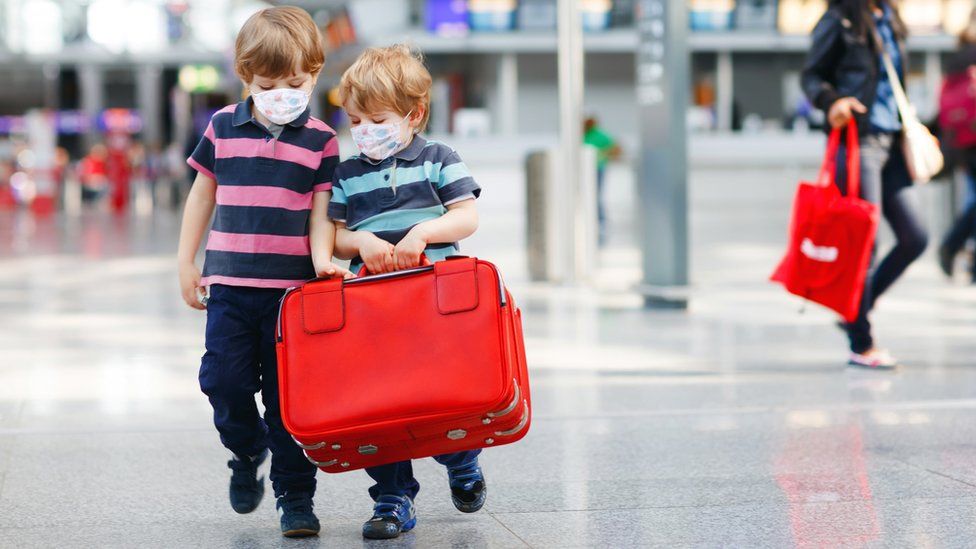 Fully vaccinated people travelling to the UK no longer have to take any Covid tests - either before departure or on arrival.
What changes have come into force for vaccinated travellers?
Fully vaccinated travellers (two doses) and under-18s no longer need to take a test either before or after they arrive in England, Scotland, Wales or Northern Ireland.
To qualify as vaccinated, non-UK travellers must have received their jabs in a country or territory with "approved proof of vaccination". This now covers most countries in the world, with more - including China - due to join on 11 February.
What if I'm unvaccinated?
Unvaccinated travellers still have to show proof of a negative Covid test taken two days before departure.
However, unvaccinated travellers no longer have to self-isolate on arrival, or take a test on day eight.
What other rules are still in force?
How do I prove vaccinations and test results at the UK border?
Test results can be in the form of a printed document, or an email or text on your phone. They must be in English, French or Spanish.
Since 3 February, 12 to 15-year-olds in England have also been able to prove their vaccination status via the digital NHS pass.
What about other countries' rules?
Very few countries allow unrestricted access to those who have not been vaccinated.
It is thought more than 80 holiday destinations around the world still require all UK travellers to take a pre-departure PCR test before arrival.
Related Internet Links
The BBC is not responsible for the content of external sites.