Verizon strike hits earnings figures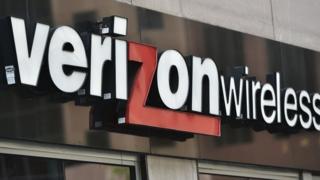 Verizon Communication reported a drop in its second-quarter earnings, one day after announcing plans to buy struggling internet giant Yahoo.
Profit for the period between April and June fell by 83% to $702m (£535m).
The company blamed the decline on a strike by 40,000 employees that started in April and lasted seven weeks.
Verizon, the largest mobile phone provider in the US, announced on Monday that it intends to buy Yahoo's core internet business for $5bn.
Verizon said the purchase would allow it to become a global mobile media company. It plans to combine Yahoo with the AOL brand it purchased for $4.4bn in 2015.
The Yahoo Verizon tie-up is set to be completed in early 2017.
Shares of Verizon were down more than 1.5% after the firm released its results.
The company also failed to add as many new monthly wireless subscribers as analysts expected during that period.
It added just 615,000 wireless subscribers. Analysts had expected an average increase of 784,000 subscribers, according to FactSet StreetAccount.
The workers' strike, which lasted nearly the entire quarter, stalled work on expanding Verizon's high-speed telephone and television service, Fios.
However, revenue attributed to Fios showed a 3.7% increase to $2.8bn.