The issues at the heart of the Google online abuse case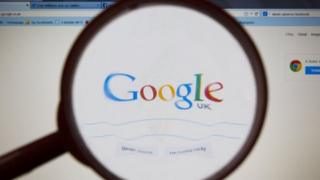 Daniel Hegglin's case was not a so-called 'right to be forgotten' case.
Those cases centre on Google being asked to remove old, but accurate reports of some past behaviour which is true but which the subject finds embarrassing.
That right was upheld in a European Court of Justice ruling in May, subject to their being no public interest in the material remaining online.
Mr Hegglin's case was about arguably something much more important: the circulation and publication of highly abusive and false material accessible at the click of a mouse in the online world.
It goes to the heart of what is a very modern nightmare.
The fact that anyone can post malicious material anonymously online which can have a devastating effect on the life of the victim.
Google had wanted Mr Hegglin to provide a list of the URLs where the data about him appeared.
Time consuming
The company would then remove it. He claimed that was expensive, time consuming and ineffective, and so he wanted an order which forced Google to take technical steps to prevent the offensive personal data about him being processed in searches in England and Wales.
He wanted this to apply to all searches including Google.co.uk, the default search engine on which the majority of searches are carried out, but also Google.com, on which millions of searches in the UK are carried out each year.
Google agreed the material was horrendous and wasn't defending the right of a troll to abuse people.
It was willing to remove links it was alerted to - and did so - but didn't believe it should have to monitor links and remove malicious material proactively, or be held responsible for the actions of a troll.
Monday's settlement leaves the issue of the legal responsibilities of search engine companies in these cases open.
A ruling in Mr Hegglin's favour would have opened the door to others falsely traduced online to have the offensive data removed from search engine results.
The settlement will, however, give them hope that if they approach search engine companies in such circumstances, they will receive considerable help in dealing with false and vicious online material published about them.