Jade Goody's son Bobby Brazier joining EastEnders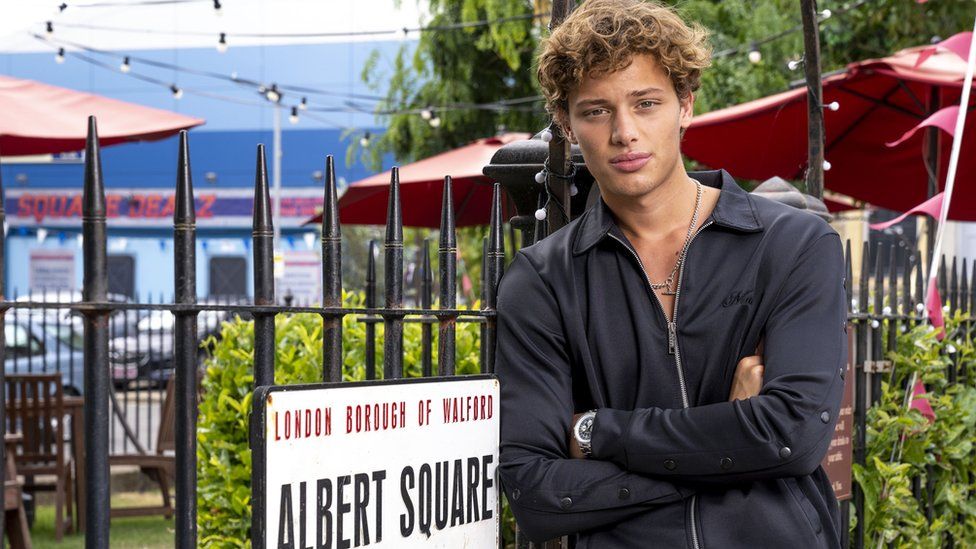 Bobby Brazier, a model and son of late reality-TV star Jade Goody, is joining BBC One's EastEnders as Freddie Slater, the son of Little Mo.
He is filming scenes to be broadcast on the soap opera in the autumn.
"Stepping into the acting world has always been a vision of mine and doing that with EastEnders as a Slater is a blessing," Brazier said. "I'm very grateful."
Executive producer Chris Clenshaw described Freddie as "chaotic".
"Freddie Slater is a chaotic 18-year-old with a sensitive soul," he said, "a modern-day lad who's in touch with his spiritual side," and Brazier "an amazing young addition to the EastEnders cast, who brings heart and humility to the role".
Freddie was last seen in 2006, when he and Little Mo left to start a new life away from Walford.
She shot to fame in Big Brother, in 2002, and found herself embroiled in a racism storm, in 2007, after her comments about Indian actress Shilpa Shetty in the celebrity edition of the reality show.
Her cancer diagnosis was delivered live on the Indian version of Big Brother, the following year.