Joseph Coelho named children's laureate and vows to reinvent poetry's image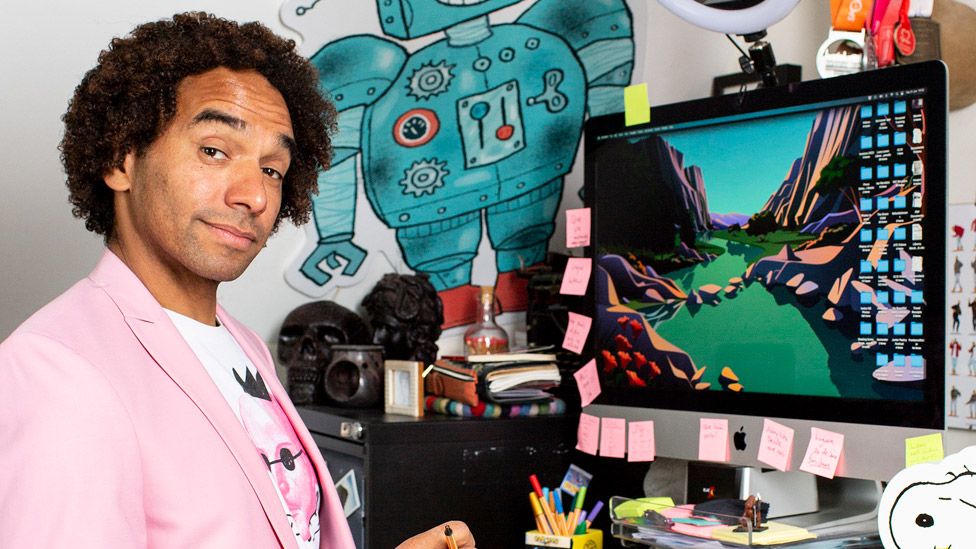 Writer Joseph Coelho, known for his Luna Loves picture books and Fairy Tales Gone Bad, has said he wants to "reclaim the term poet" after being named the new children's laureate.
He said he wants to break down the fear often associated with poetry and "get the nation writing and performing" it.
"So often poetry has been 'done' to us," he said at his unveiling ceremony.
Coelho is the 12th holder of the post, which is designed to promote and champion reading and children's books.
He will take over from How To Train Your Dragon author Cressida Cowell next year.
London-based Coelho is also known for books like young adult verse novel The Girl Who Became a Tree, which was shortlisted for the 2021 Carnegie Medal; and Overheard in a Tower Block, which tackled issues like parental absence and bullying through the story of one boy's growing up.
He said: "Poetry is powerful, it is the medium we turn to at weddings, funerals and new births because it goes beyond mere words, poetry translates the soul.
"I want to use the prestigious platform of the Waterstones Children's Laureate to highlight and celebrate the power of poetry. To invite the nation, young and old, to write poems, to become poets."
He also pledged to highlight new writing talent in the UK, and champion local libraries, including by completing a "library marathon" to join a library in every local authority in the UK, which he started before the pandemic.