Dame Paula Rego: Celebrated Portuguese-British artist dies at 87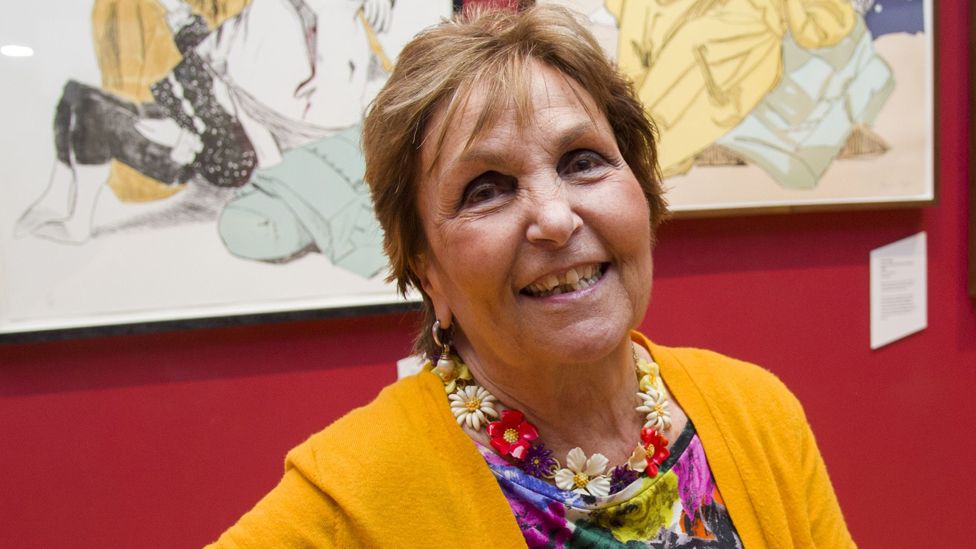 Renowned artist Dame Paula Rego has died at the age of 87, a gallery representing her has confirmed.
Over a six-decade career, Dame Paula was known for characters inspired by fiction, fairytales and her own life.
The Luis I Foundation, an organisation linked to Dame Paula, said: "Portuguese culture has lost one of its most important and irreverent creators."
A statement from the Victoria Miro gallery confirmed Dame Paula died peacefully at her home in north London, surrounded by her family, following a short illness.
It is with immense sadness that we announce the death of the Portuguese-born, British artist Dame Paula Rego at the age of 87. She died peacefully this morning, after a short illness, at home in North London, surrounded by her family. Our heartfelt thoughts are with them. pic.twitter.com/hFXdIZeTtb

— Victoria Miro (@victoriamiro) June 8, 2022
Dame Paula's granddaughter Grace Smart led the tributes, describing her as "a fantastic and world changing artist."
Paula Rego was a fantastic and world changing artist, and grandma. She taught us how to sew, draw, put on eyeliner, and tell uncomfortable stories.

It's an honour to have been a small part of her work, and to have her as such a huge part of my life.

It's a sad day for many. pic.twitter.com/n3xyav6vi9

— Grace Smart (@Grace_Smart) June 8, 2022
Her works sold for hundreds of thousands of pounds and have featured in collections owned by famous names including Charles Saatchi and Madonna.
Born in 1935 in Lisbon into a prosperous family, Dame Paula was sent to an English finishing school as a teenager.
She studied at the Slade School of Fine Art, University College London, where she met fellow student Vic Willing. The pair married and divided their family life between London and Portugal.
She became well-known in Portugal thanks to her semi-abstract work that dealt with violent or political subjects, and later rose to prominence in the UK after exhibiting with the London Group in the 1960s alongside David Hockney.
'Only happy in her studio'
"Of course Portugal is in her soul but she always says she's a Londoner," her son and filmmaker Nick Willing told the BBC last year. "But really the only place she is happy is in her studio."
It wasn't until the 1980s though that Dame Paula became known to most art lovers. Her work could sometimes suggest scenes from a storybook and there was a sense of mystery and even peril.
She said that as an only child in a strict household she had loved being told stories - and a sense of narrative stayed with her.
Often her figures were based on the kind of woman she recalled from childhood, caught in oils or pastels. And childhood toys could feature too, or animals, but with an element of the uncanny.
Throughout her career, she advocated for women's rights and abortion rights.
In 1990, Dame Paula became the first artist-in-residence at London's National Gallery.
Twenty years later her public profile was heightened when she became a Dame, only the fourth female painter to receive the honour.
Reacting to the news of her death, author and academic Professor Pragya Agarwal said Dame Paula's paintings were "brutal and honest and challenged [the] male gaze".
While another academic and documentary-maker Dr Janina Ramirez added: "You changed the world through art, you fierce, fabulous female."