Kate Bush's Running Up That Hill back in top 10 thanks to Stranger Things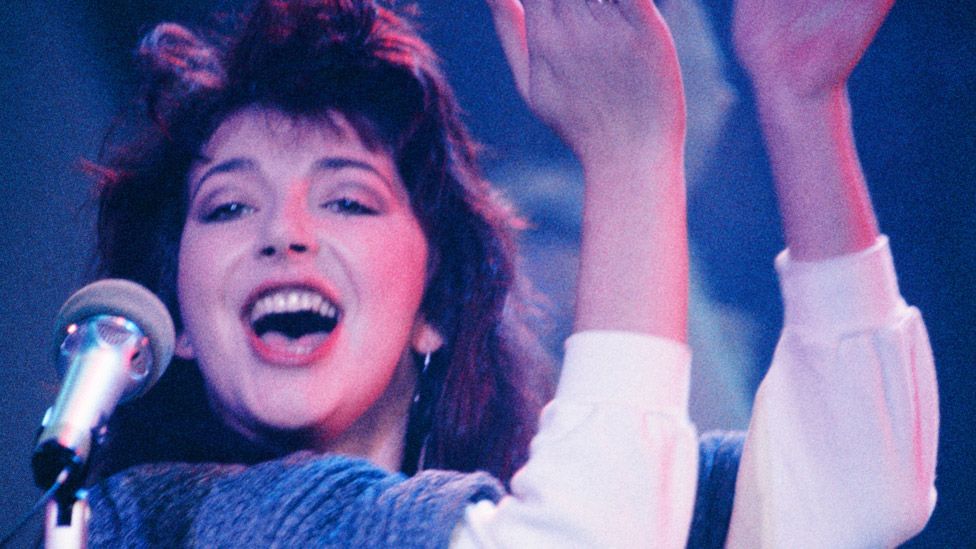 Kate Bush's Running Up That Hill has gone back into the UK top 10 after a new generation discovered it thanks to Netflix's Stranger Things.
The song originally reached number three in the singles chart in 1985.
The track has taken off again after playing a prominent part in the new series of the 1980s-set streaming hit, and went to number eight on Friday.
It has been hugely popular on music services and TikTok since the show's fourth season was released last week.
The global resurgence has also seen it go to number two in Australia.
And in the US, where it reached number 30 in 1985, the comeback should "at least give its original chart peak a run for its money", Billboard said.
The song is used in a number of episodes of the new series, and becomes crucial for the character of Max Mayfield, played by Sadie Sink.
The show's makers were unsure whether Bush would approve its use and the 63-year-old British singer-songwriter is "selective when it comes to licensing her music", Sony Music's Wende Crowley told Variety.
But it turned out Bush is "a big fan of the show", according to the US entertainment publication.
Netflix has said season four of Stranger Things, which again stars Millie Bobby Brown and Winona Ryder, was watched for a record 287 million hours over its first weekend of release, breaking the streaming giant's record for the biggest ever premiere weekend for an English-language series.
Bush's atmospheric pop ballad appears on the soundtrack alongside other retro hits including Talking Heads' Psycho Killer and Dead or Alive's You Spin Me Round (Like a Record).
It is not the first time Running Up That Hill has returned to the charts. It went to number six in 2012 after being used in the closing ceremony of the London Olympics.
This week, Harry Styles remained at number one for a ninth week with As It Was, while Liam Gallagher notched up his fourth chart-topping solo album with C'Mon You Know.