TV drama FBI's season finale pulled after Texas school shooting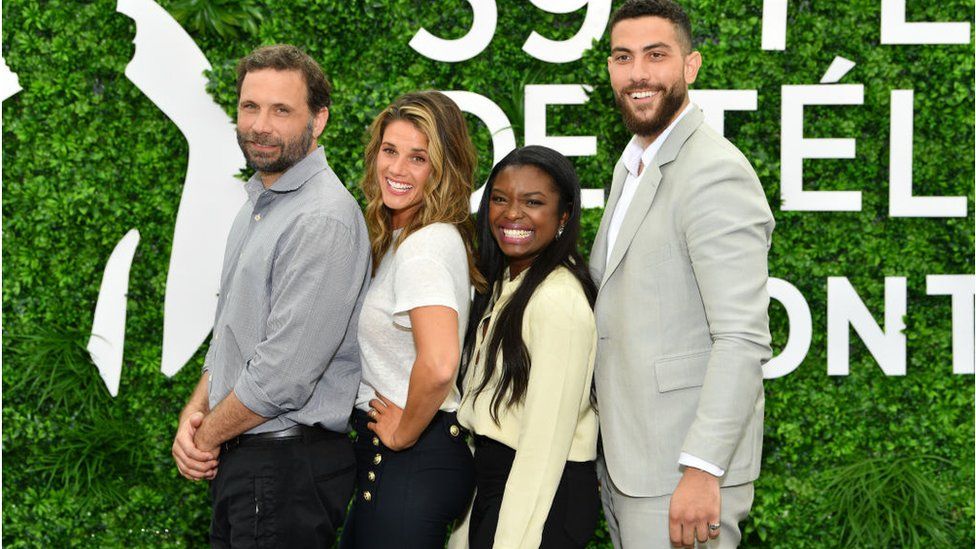 US TV network CBS pulled the season finale of crime drama FBI on Tuesday following a school shooting in Texas.
The finale of FBI's season four was not aired because it related to a fictional school shooting, Variety said.
The episode was replaced by a repeat of an older instalment of the show, which is set in the New York office of the Federal Bureau of Investigation.
The finale of its latest season will be rescheduled for a later date.
Meanwhile, another show, Apple TV's Physical, had the red carpet cancelled at its season two premiere in Los Angeles on Tuesday in the wake of the atrocity.
Physical stars Rose Byrne as a 1980s workout video star, and a statement issued to US media said: "Out of respect for today's tragedy in Texas, tonight's screening of Physical season two will be a private event with no press.
"We thank you for wanting to be there with us, and know that you join with us in our heartfelt support for all of the families affected by today's event."
Actor Matthew McConaughey, who is from Uvalde, called for the US to "rearrange our values and find a common ground above this devastating American reality that has tragically become our children's issue".
In a statement, the Oscar-winning star, who considered running for governor of Texas last year, said the spate of mass shootings across the US, including the latest in his home town, was "an epidemic we can control".
He said: "Once again, we have tragically proven that we are failing to be responsible for the rights our freedoms grant us.
"This is an epidemic we can control, and whichever side of the aisle we may stand on, we all know we can do better. We must do better."
Other artists and celebrities, such as Taylor Swift, Amy Schumer and Kylie Jenner, also expressed their anger and grief after the fatal incident.
Addressing the shooting in a monologue on The Late Late Show, US-based British presenter James Corden said America's gun laws made it "one of the most backward places in the world".