Channel 4 stars speak out on privatisation plan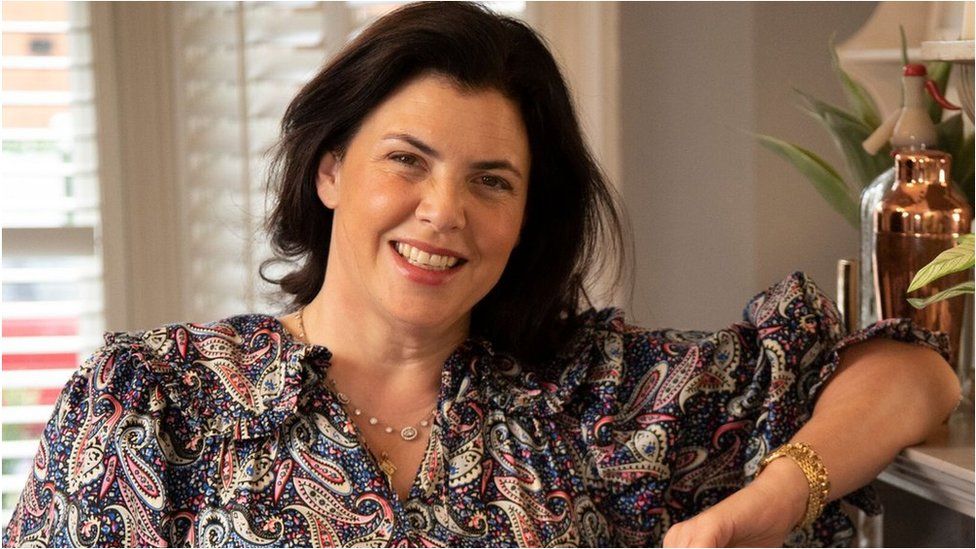 Channel 4 stars Matt Lucas and Kirstie Allsopp are among the figures who have raised concerns about the government's plan to privatise the broadcaster.
She said selling it to a private owner would give it "the tools and freedom to flourish and thrive as a public service broadcaster long into the future".
But Allsopp described her argument as "a load of utter twaddle".
Let's just get this out of the way, LLL makes a fortune for C4, shows like mine are very unlikely to be axed, it's news & current affairs, and cutting edge dramas which are likely to be thinned out. Profit will be king and the passion & inclusion of Channel 4 will be lost. https://t.co/8wPGn1fo2r

— Kirstie Allsopp (@KirstieMAllsopp) April 4, 2022
Great British Bake Off co-host Lucas tweeted a link to a petition that claims privatisation would "seriously undermine programming aimed at all the communities, across generations, that make up this country".
However, Channel 4 News' new main anchor Krishnan Guru-Murthy pointed out that "editorial independence and funding of news can be ring-fenced" if the government wishes.
For clarity as some facts are being muddled : Channel 4 is state owned but commercially funded by ads and doesn't get public money. A sell off requires MPs to vote for it. The editorial independence and funding of news can be ring fenced in a sale if govt wants (as sky news)

— Krishnan Guru-Murthy (@krishgm) April 4, 2022
Channel 4 is currently publicly-owned but funded by adverts. It commissions all its programmes from independent production companies rather than making them itself. Privatisation would see it sold to a private company.
Ms Dorries said "government ownership is holding Channel 4 back from competing against streaming giants like Netflix and Amazon".
She said the proceeds would be put "into independent production and creative skills in priority parts of the country".
In response, Channel 4 said the decision to move forward with the sell-off was "disappointing" and ignored "significant public interest concerns".
The channel's former head of news and current affairs, Dorothy Byrne, told BBC Radio 4: "The argument doesn't stack up because Channel 4 is not there to compete with Netflix and Amazon.
"It is there to provide a public service to the people of Britain with really important programmes like Channel 4 News or Unreported World, which Netflix or Amazon would never make."
She told the Today programme that "if you wanted to support independent production companies, you would invent Channel 4, which is exactly what Margaret Thatcher did".
One of Ms Dorries' predecessors as culture secretary, fellow Conservative MP Jeremy Hunt, said he was not in favour of the privatisation.
"As it stands, Channel Four provides competition to the BBC on what's called public service broadcasting - the kinds of programmes that are not commercially viable - and I think it'd be a shame to lose that," he told Sky News.
Shadow Culture Secretary Lucy Powell told the Today programme that privatisation "doesn't make sense" and will do "a great deal of damage to jobs and opportunities in the creative industries".
Mayor of West Yorkshire, Tracy Brabin, signed an open letter to Ms Dorries, strongly urging her "to reconsider this extraordinary and confusing decision".
Some programme and film-makers have flagged up times when Channel 4 supported them.
Alan Davies tweeted "most of us in comedy had our first gigs on Channel 4 before the BBC hired us".
Filmmaker Asif Kapedia noted that all his short films had been financed by Channel 4, while Empire State of Mind creator Sathnam Sanghera posted that it was the only mainstream channel "that would touch my argument on empire".
Conservative MP Julian Knight, chair of the House of Commons digital, culture, media and sport select committee, wrote on Twitter that privatisation "can work for C4" but is "a big risk".
He said it "must be part of a thorough overhaul of all public service broadcasting", adding: "If this is in the media bill I will support the government."
He also questioned whether the privatisation was "being done for revenge for Channel 4's biased coverage of the likes of Brexit and personal attacks on the PM".
Mr Knight's predecessor as the committee's chair, Conservative MP Damian Collins,said he supported privatisation because the channel's spending on programme-making had declined in recent years.
"If we do nothing in a landscape where traditional broadcasters have got declining incomes, declining amounts of money they can spend making new programmes, will Channel 4 be sustainable? For me, that's the test.
"Actually, private ownership and the injection of money that could come from that could be good for making Channel 4 sustainable long term and then, as a consequence, excellent news for the UK production sector."
Plans for the sale, on which there has been a public consultation, will be included in May's Queen's Speech.