Amanda Bynes: Judge ends former actress's nine-year conservatorship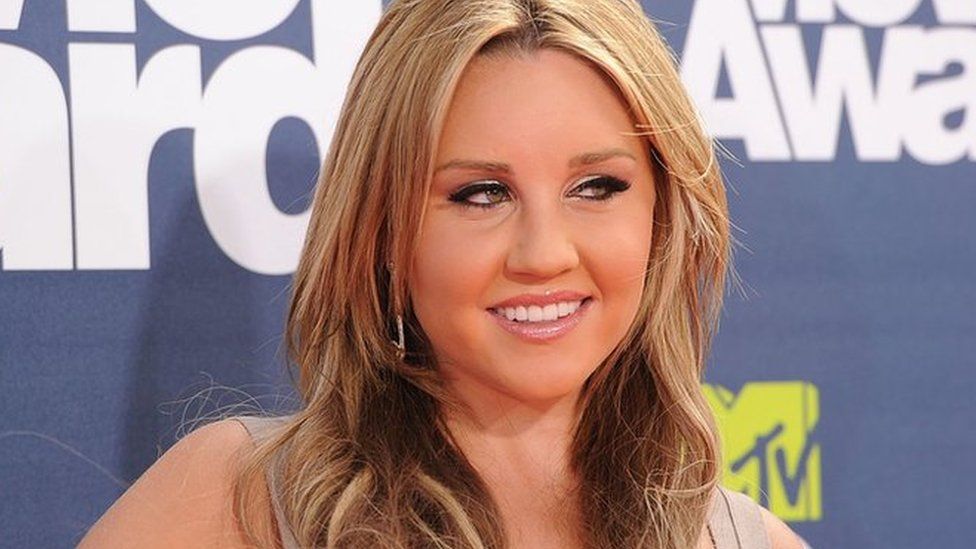 Former actress Amanda Bynes has been released from her nine-year conservatorship by a judge in California.
The one-time child star was placed under the legal guardianship - similar to that of Britney Spears - in 2013, while undergoing psychiatric care.
Bynes, now 35, was known for The Amanda Show and films like What a Girl Wants, She's the Man and Easy A, but suffered drug and mental health problems.
On Tuesday, Judge Roger L Lund said the conservatorship was no longer required.
A conservatorship is granted by a court for individuals who are unable to make their own decisions. Under the arrangement, Bynes' mother supervised her daughter's financial and personal affairs including her medical decisions.
"I would also like to thank my lawyer and my parents for their support over the last nine years," she said.
"In the last several years, I have been working hard to improve my health so that I can live and work independently, and I will continue to prioritize my well-being in this next chapter."
Bynes' drug use started with marijuana at the age of 16, but her problems deepened when she started taking Adderall, a prescription medicine used to treat people with ADHD (attention deficit hyperactivity disorder).
Bynes also made headlines for her Twitter rants, which she later said left her "ashamed and embarrassed".
"I can't turn back time but if I could, I would. And I'm so sorry to whoever I hurt and whoever I lied about because it truly eats away at me," she told Paper Magazine in 2018.
More recently she has got herself clean, been living in a "structured community for women" and graduated from the Fashion Institute of Design & Merchandising, as well as getting engaged to her partner, Paul Michael.