Britney Spears: No charges over employee dispute allegation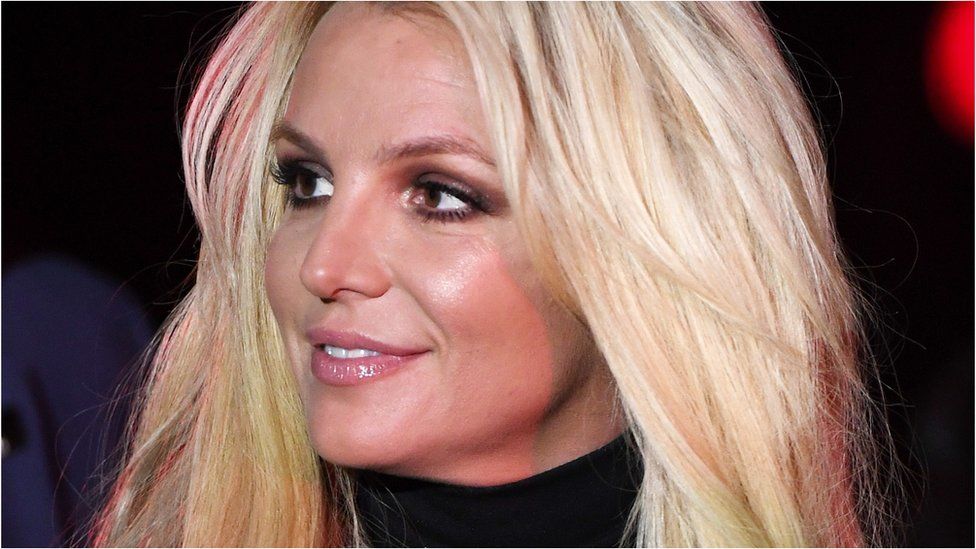 Britney Spears will not be charged over allegations that she slapped an employee's mobile phone out of their hands, prosecutors have said.
The US pop star was investigated last month after her housekeeper made the claim, following a dispute between them at Spears' home.
Ventura County District Attorney Erik Nasarenko said no action would be taken due to insufficient evidence and lack of injury to the housekeeper.
Spears' lawyer welcomed the news.
'Sensationalised tabloid-fodder'
Mathew Rosengart said the accusation was "sensationalised tabloid-fodder", adding: "If this involved Jane Doe rather than Britney Spears, it would not have been pursued or covered at all.
"Anyone can make an accusation, but this should never have made it this far, and we are glad the DA's office has done the right thing."
Mr Nasarenko said police were called to Spears' home near Los Angeles on 16 August over reports she and the staff member had rowed over veterinary care for the singer's dog.
It was alleged that the screen protector on the phone was damaged during the disagreement.
The news comes amid Spears' increasingly bitter legal battle with her father over the conservatorship that has controlled her life and finances.
The singer's lawyers have accused Jamie Spears of "dragging his feet" over stepping down from his daughter's conservatorship at her request.
Mr Spears, 69, has agreed to relinquish control of the US pop star's finances, having overseen her multimillion dollar estate since she was deemed incapable of looking after herself in 2008.
This week, her lawyer demanded he step down as soon as possible, accusing him of trying to extort money from his daughter. Last month, Mr Spears' lawyer said he would be "in a position to step aside" when certain matters were resolved, and "when the time is right".
The Baby One More Time and Toxic singer, 39, previously told a Los Angeles court that the conservatorship - a legal arrangement usually reserved for the very old or ill - was "abusive".
Fans have rallied round her throughout, with many of the #FreeBritney campaign protesting outside court, claiming her father has exerted too much control over her life and career.