James Bond to stay on the big screen after Amazon deal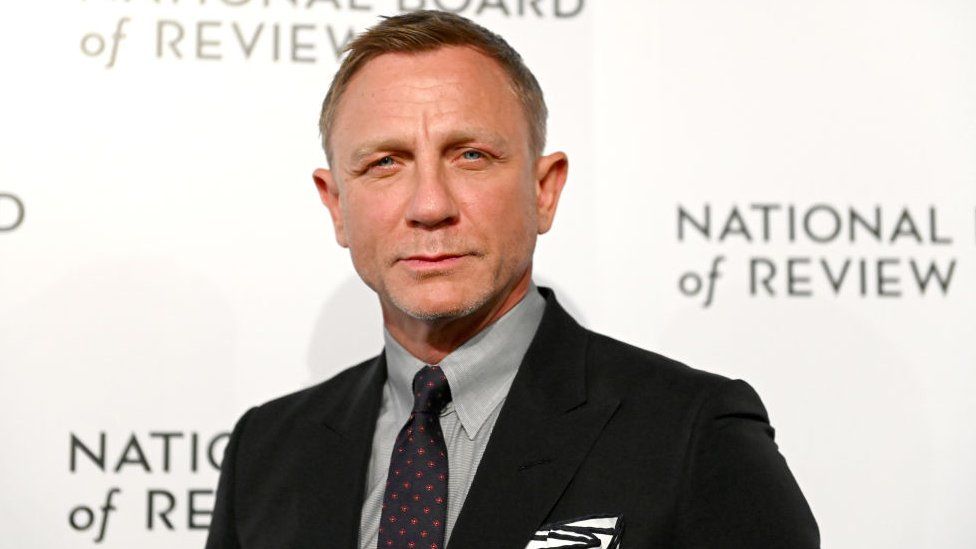 Future James Bond films will continue to be screened in cinemas, despite Amazon's deal to buy the movie studio that co-owns the rights to 007.
The tech giant bought MGM in a purchase worth $8.45bn (£5.97bn) this week.
Bond producers Barbara Broccoli and Michael G Wilson stressed that the deal did not mean the spy would be pushed solely to Amazon's streaming service.
"We are committed to continuing to make James Bond films for the worldwide theatrical audience," they said.
What next for James Bond?
The rights to Bond were shared by MGM and Eon Productions, which is run by Broccoli and Wilson.
Broccoli is the daughter of original Bond producer Cubby Broccoli, and she and Wilson still have creative control of the character.
With the Amazon deal, MGM's share has now passed to the streaming giant, but Broccoli and Wilson will keep their tight grip over the suave secret agent, who plays him, and what direction the movies take.
The pair have reportedly previously resisted attempts for him to appear in spin-off TV shows.
So Amazon will not have free rein to exploit the franchise with spin-offs in the way that, for example, the Star Wars universe has been expanded on Disney+.
Under the deal, future James Bond films will be made available to stream on Amazon Prime - but Eon's statement makes clear they will be screened in cinemas too.
The next instalment, No Time To Die - Daniel Craig's final outing - is due to be released in the UK cinemas on 30 September and in the US on 8 October after a series of Covid-related delays.
What else will come to Amazon?
MGM has one of the largest and most illustrious catalogues in Hollywood, including more than 4,000 films and 17,000 TV shows.
Its films include Rocky, Legally Blonde, The Pink Panther, Tomb Raider, Basic Instinct, Raging Bull, Robocop, The Silence of the Lambs and Thelma & Louise. However, earlier classics like Gone With the Wind and The Wizard of Oz have been sold off in previous deals.
MGM's TV shows include The Handmaid's Tale, Fargo and Vikings.
Most will move to Amazon's streaming service, although some are tied up in existing deals with broadcasters.
A bigger part of the Amazon strategy revolves around the potential for making reboots, sequels, prequels and other spin-offs.
"We're looking forward to reimagining and developing the deep catalogue of MGM," Amazon boss Jeff Bezos said on Wednesday.
"The acquisition's thesis here is really very simple. MGM has a vast, deep catalogue of much-loved intellectual property. With the talented people at MGM and Amazon Studios, we can reimagine and develop that IP for the 21st Century."