Ellen DeGeneres reveals why she is ending her talk show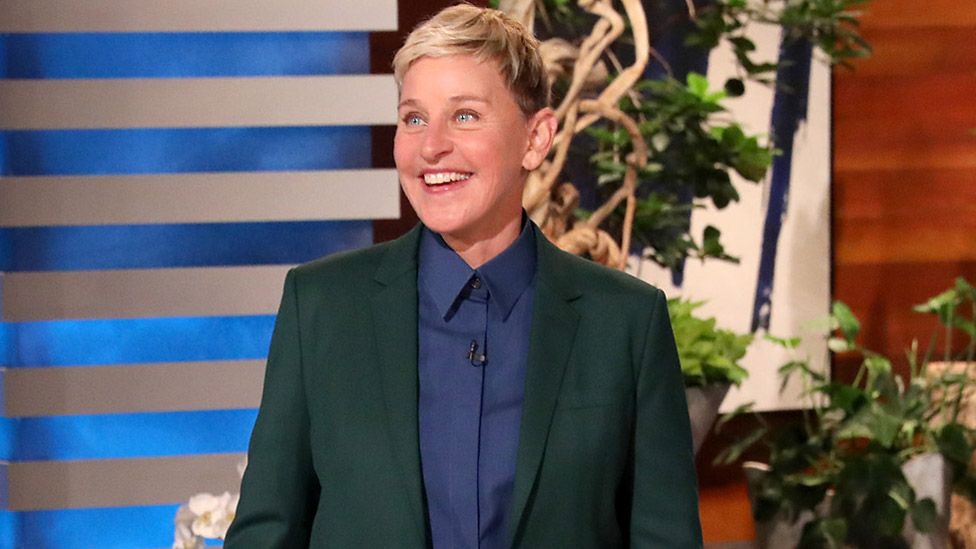 Ellen DeGeneres has told viewers she is ending her long-running TV show because "I truly have felt like next season was the right time" to bring it to a close.
"The truth is, I always trust my instincts. My instinct told me it's time," she said on her new episode.
She didn't directly mention accusations of a toxic work environment that put the talk show under a cloud last year.
"Two years ago, I signed a deal for three more years and I always knew in my heart that season 19 would be my last," she will be seen saying at the start of Thursday's programme.
Fellow talk show host Oprah Winfrey will join her on Thursday's show to discuss the announcement, as will singer Pink, who sings the theme song.
DeGeneres made her name as a stand-up comedian and with a self-titled sitcom in the 1990s.
She said: "In 1997, I knew it was time to come out on my sitcom and live my truth. Back then, I had a vivid dream that a bird flew out of a cage and set itself free because it needed to get out of that cage.
"Recently, I had a dream that a bird, a beautiful bird with bright red feathers, came to my window and whispered, 'You can still do stuff on Netflix,'" she jokingly added. "And that was the sign I was looking for."
On Thursday, she told US breakfast show Today that the controversy was not her reason for calling time on her show. "If it was why I was quitting, I would have not come back this year," she said.
"I really did think about not coming back, because it was devastating.
"It started with attacks on me and attacking everything that I stand for and believe in and built my career around. I am a kind person. I am a person who likes to make people happy."
The Ellen DeGeneres Show has aired since September 2003 and has broadcast more than 3,000 episodes.
Her show has won more than 60 Daytime Emmy awards, the most recent coming when it was named outstanding entertainment talk show in 2020.