Celebrated composer Anthony Payne dies
By Mark Savage
BBC music reporter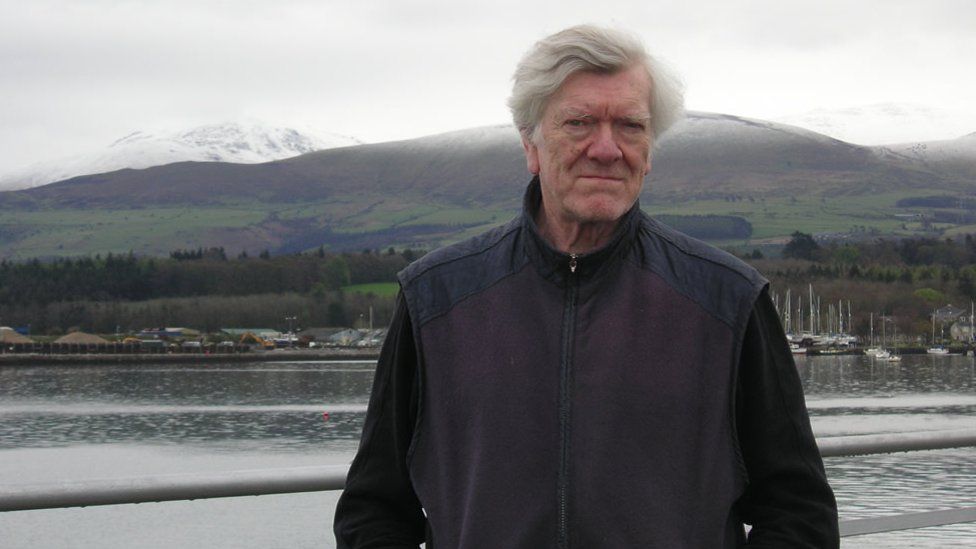 Composer Anthony Payne, who famously completed Elgar's unfinished Third Symphony, has died at the age of 84.
One of Britain's most-respected writers, he was also a renowned critic, whose books on Schoenberg and Frank Bridge became standard texts.
His death comes just a month after that of his wife, the soprano Jane Manning.
Payne was born in London in 1936 and educated at Dulwich College and Durham University.
He discovered classical music at the age of 10 when, visiting relatives in Godalming, he heard Brahms's First Symphony on the radio and found himself transfixed.
"It came from nowhere and I was absolutely translated; I thought I was floating upwards," he told Time Out in 2013. "And from that moment I was hooked like a fish."
By the time he arrived at Durham to study music in 1958, he had already begun composing his own works, inspired by early 20th-century Romantics such as Elgar, Delius and Vaughan Williams.
After graduating, he spent a period as a music critic and author, before composing his Phoenix Mass, which led to commissions from ensembles including the English Chamber Orchestra and the Nash Ensemble.
He was commissioned four times by the BBC Proms, which led to his celebrated reconstruction of Elgar's Third Symphony.
Matthews, who worked with him on that project, said it took about five years to complete, using 130 pages of sketches the composer had left behind after his death in 1934.
"It was an absolute tour de force of insight and imagination into Elgar's world," Matthews told Radio 3's In Tune. "He hadn't initially intended to try to reconstruct the piece - but eventually he realised there was a lot more there than anyone imagined."
Payne's other works also drew on the romantic tradition, with notable compositions including Time's Arrow, The World's Winter, and a Pomp and Circumstance in the style of Elgar.
His "quiet but thoughtful presence in British music always strikes me as a kind of anchorage in sanity, confirming the continuing life of trusted values," critic Michael White once wrote in The Independent on Sunday.
A fellow of the Royal College of Music, the composer often wrote for and performed with his wife - with whom he formed the ensemble Jane's Minstrels in 1988.
Together, the ensemble performed works by Purcell, Elgar, Bridge, Grainger, Webern and Schoenberg.
The couple were also keen supporters of the contemporary music scene, regularly attending concerts organised by young and upcoming composers.
Manning died last month at the age of 82. Matthews said the loss had taken a toll on Payne's health.
"He knew it was coming, but it made it no easier for him," he said. "When I last spoke to him he was sort of coming to terms with it, but not in good health."
Payne is survived by a nephew and two nieces.