Jim Steinman: Tributes paid to 'the Wagner of rock'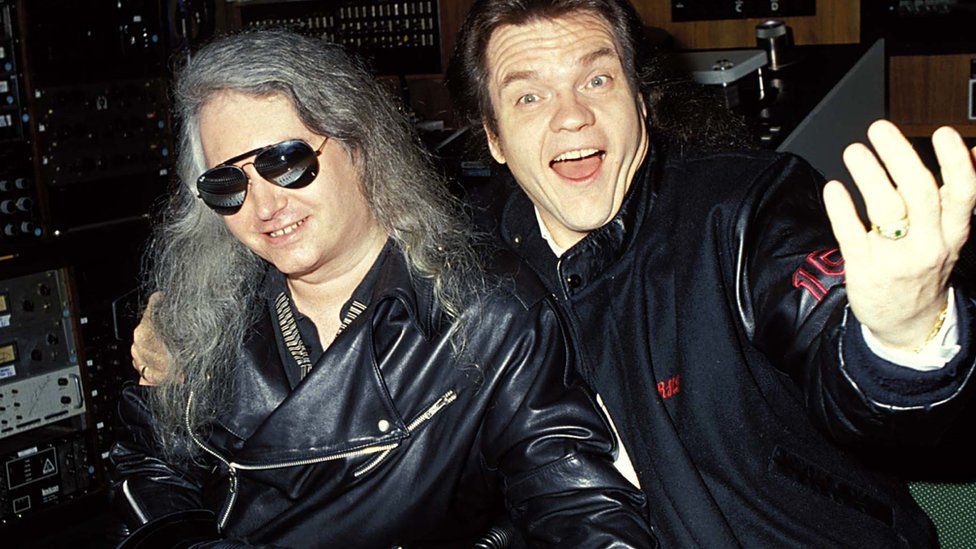 Tributes have been paid to US songwriter and producer Jim Steinman, who has died at the age of 73.
Steinman helped to create hits like Meat Loaf's Bat Out of Hell and Bonnie Tyler's Total Eclipse of the Heart.
Tyler told the BBC: "He was such a lovely, funny, kind, supportive, deeply caring person, as well as an incredible songwriter of the most iconic songs."
Steinman also worked on 1996 musical Whistle Down the Wind with Andrew Lloyd Webber, who said he was "unique".
"To say that he loved [German composer Richard] Wagner would be an understatement. He was kind of the Wagner of rock, if you like."
Steinman and Lloyd-Webber's compositions for Whistle Down the Wind included the future Boyzone number one No Matter What.
The theatre impresario added that his late friend was "the warmest man possible".
"One of the funniest evenings I ever had with him was - because he was so generous - there were six of us and he took all six of us to this Mexican restaurant in New York," he recalled.
"He said to the waiter [pointing at] the big menu there, 'We'll have one of everything', which was typical of him. And the waiter said, 'Mr Steinman, are you sure you want one of everything?' He said, 'No you're right, we need six of everything!'
"These trolleys of food appeared, and he was extraordinary."
Tyler took Total Eclipse of the Heart to number one in the UK and also had a huge hit with Holding Out for a Hero, which Steinman co-wrote. She told The World At One she was "so privileged" to have his songs in her repertoire.
"Jim writes these very bombastic sort of Wagnerian kind of music," she said. "When you see him play the piano, he starts with his hair all lovely and dry. By the time he is finished it's dripping with sweat and it's all stuck around his face because he plays with such vigour."
Tyler remembered she specifically asked her record label to let her work with Steinman after hearing his epic work with Meat Loaf.
The Bat Out of Hell singer, with whom Steinman scored his biggest hits, said goodbye on Facebook with the words: "Fly Jimmy Fly."
Celine Dion also paid tribute, calling the composer a "musical genius".
"Having the opportunity to work with him was one of the greatest privileges of my career," she tweeted. "My thoughts and prayers go out to his family and friends."
Steinman's brother Bill told the Associated Press that the songwriter had died of kidney failure on Monday after being ill for some time.
"I miss him a great deal already," he said.