BBC 'receives 100,000 complaints' over Prince Philip coverage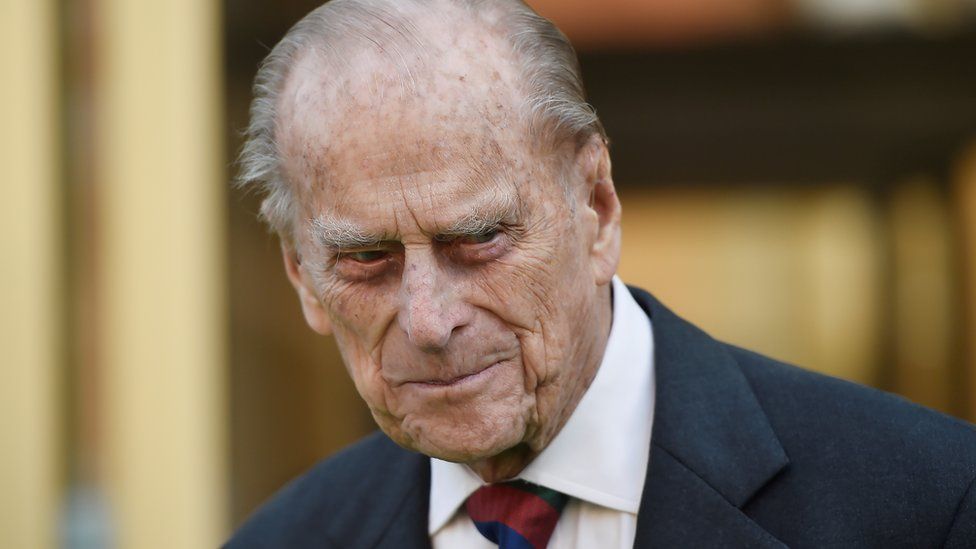 The BBC has received 100,000 complaints from members of the public over its coverage of the Duke of Edinburgh's death, according to the Sun newspaper.
The corporation cleared its schedules to cover the news when Prince Philip died on Friday, at the age of 99.
EastEnders and the MasterChef final were replaced by news programmes, while BBC Four was taken off air completely.
The BBC said: "We are proud of our coverage and the role we play during moments of national significance."
However, it declined to confirm the number of complaints it received.
The figures are due to be included in the broadcaster's fortnightly complaints bulletin on Thursday.
A figure of 100,000 would make the coverage of Prince Philip's death the most complained-about piece of programming in BBC history.
Other programmes that attracted a high volume of correspondence included the broadcast of Jerry Springer: The Opera, which received 63,000 complaints in 2005; and Russell Brand's prank call to actor Andrew Sachs, which drew 42,000 complaints in 2008.
The BBC was not alone in adjusting its schedule to reflect Prince Philip's death, with ITV and Channel 4 both broadcasting extended news coverage.
However, many viewers turned away as the day wore on, with ITV's Friday night audience declining by 60% in comparison to the previous week, according to overnight figures.
BBC One's audience also dropped six per cent week-on-week, while BBC Two lost two-thirds of its audience, with just 340,000 people tuning in at any time between 7pm and 11pm.
The most-watched programme on a single channel on Friday night was Channel 4's Gogglebox, with 4.2 million viewers.
Late on Friday, the BBC put a dedicated form on its website to allow viewers to complain about the TV coverage, in recognition of the volume of complaints.
The form was removed on Saturday afternoon, after the number of complaints began to fall, the corporation said.