BBC arts editor Will Gompertz to join London's Barbican Centre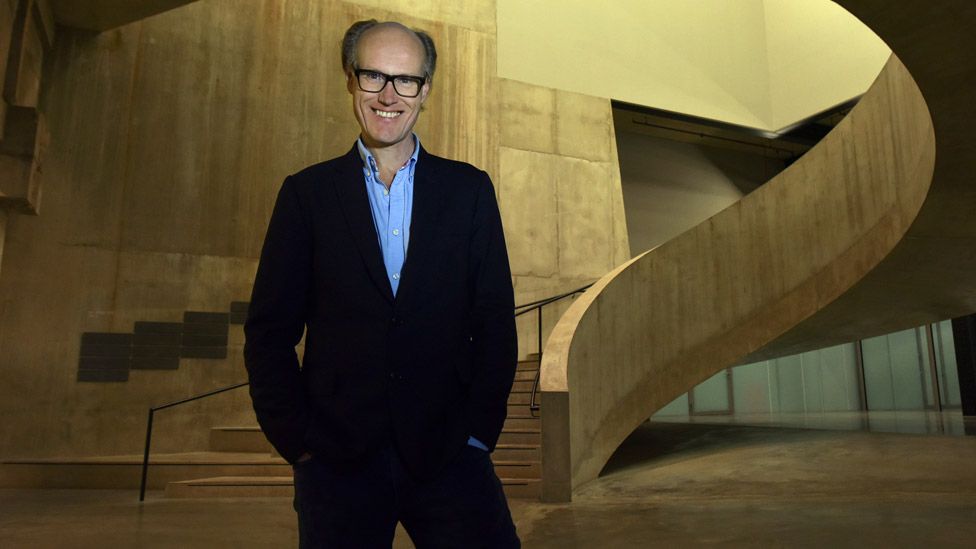 The BBC's arts editor Will Gompertz is to leave the role after 11 years to join the Barbican Centre in London.
Gompertz said he was "delighted" to be taking up the venue's new role of director of arts and learning.
"The arts in general, and the Barbican in particular, have a vital role in helping shape our future," he said.
During his time at the BBC, he has interviewed figures ranging from Sir David Hockney and Sir Elton John to Spike Lee, Lyndsay Lohan and Ai Weiwei.
The Barbican said he would "lead the creation and delivery of the next phase" of the artistic vision of the venue, which will mark its 40th anniversary and start a "major renewal" project next year.
Barbican managing director Nicholas Kenyon said Gompertz would "reinvent the Barbican's commitment to 'arts without boundaries' in the radically changed environment after the pandemic".
Gompertz said it was a "hugely significant time for both the institution and the broad audiences it serves".
He said: "As we all adjust to the major cultural, ecological, scientific, technological and political changes that are defining the early decades of the 21st Century, the arts in general, and the Barbican in particular, have a vital role in helping shape our future, providing an inclusive platform for discovery and discussion, and a diverse environment for ideas and exchange.
"I am greatly looking forward to playing a part in the next chapter of the Barbican's life as one of the world's leading arts centres."
The Barbican hosts dance, film, music, theatre and visual arts, and will remain home to the London Symphony Orchestra following the recent decision not to build a new concert hall in the capital.
BBC director of news Fran Unsworth said Gompertz would "be greatly missed" and had "brought character, flair and a great depth of knowledge to his role at the BBC".
Recent reviews by Will Gompertz: