Barbara Shelley, Hammer Horror actress, dies aged 88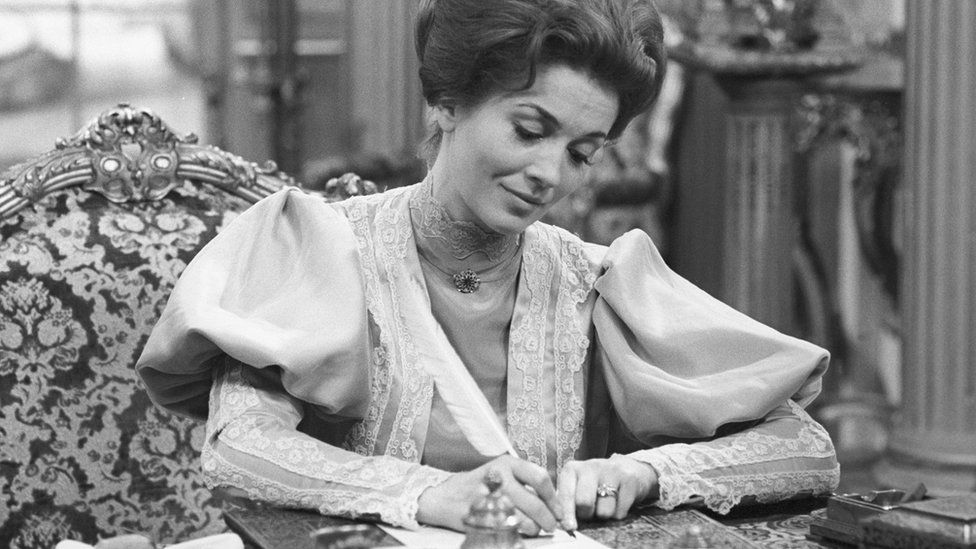 Tributes have been paid to the Hammer Horror film star and Doctor Who actress Barbara Shelley, who has died aged 88 after contracting Covid-19.
She was best known for appearing in a string of horror films in the 1950s and '60s, including Dracula: Prince of Darkness alongside Christopher Lee.
Her agent, Thomas Bowington, said she was "quietly evil" on screen.
"She really was Hammer's number one leading lady and the technicolour queen of Hammer," he told the PA news agency.
"On screen she could be quietly evil. She goes from statuesque beauty to just animalistic wildness.
"She was a regular favourite of Hammer events and autograph shows but also performed on stage with the RSC [Royal Shakespeare Company]."
Born Barbra Kowin in London in 1932, Shelley started out as a model before beginning her film career in Italy in the mid-1950s.
This led to the London-based Hammer Film Productions giving her roles in such gothic horror features as Blood of the Vampire, The Gorgon and Rasputin: The Mad Monk.
Shelley later appeared in the Doctor Who adventure Planet of Fire, alongside Peter Davison's Doctor.
Nicola Bryant, who played the Doctor's companion Peri, remembered her on Twitter as "a darling person and a talented actress".
"When we worked together on Planet of Fire she was so kind to me," she wrote. "She gave me a little owl, still in my possession, and some good advice."
Shelley's other TV roles included appearances in The Saint, The Avengers and EastEnders, in which she she played Hester Samuels.
Although she was known as a scream queen, Shelley's most famous scream - in the aforementioned Dracula film - was in fact dubbed by co-star Suzan Farmer.
"To work with Peter Cushing and Christopher Lee... I've been more than lucky, I've been honoured," Shelley went on.
"They were so wonderful to work with, both so generous as actors with a wonderful atmosphere on the set and a wonderful sense of humour.
"When we were working, especially with Chris, who's got a great sense of humour, we used to have jokes before and after shooting," she continued.
"Like in Dracula: Prince Of Darkness, where he comes down the stairs hissing. Suzan Farmer and I used to look up and sing 'The Boy I Love Is Up In The Gallery'."
According to her agent, Shelley caught the coronavirus after going into hospital for a check-up and spent two weeks by herself on a ward before Christmas.
"She adored Christopher Lee and Peter Cushing and loved working with them," Thomas Bowington continued. "That was very dear to her."